Disclaimer: This post is sponsored by Gozon Boutique, but all thoughts and opinions are my own.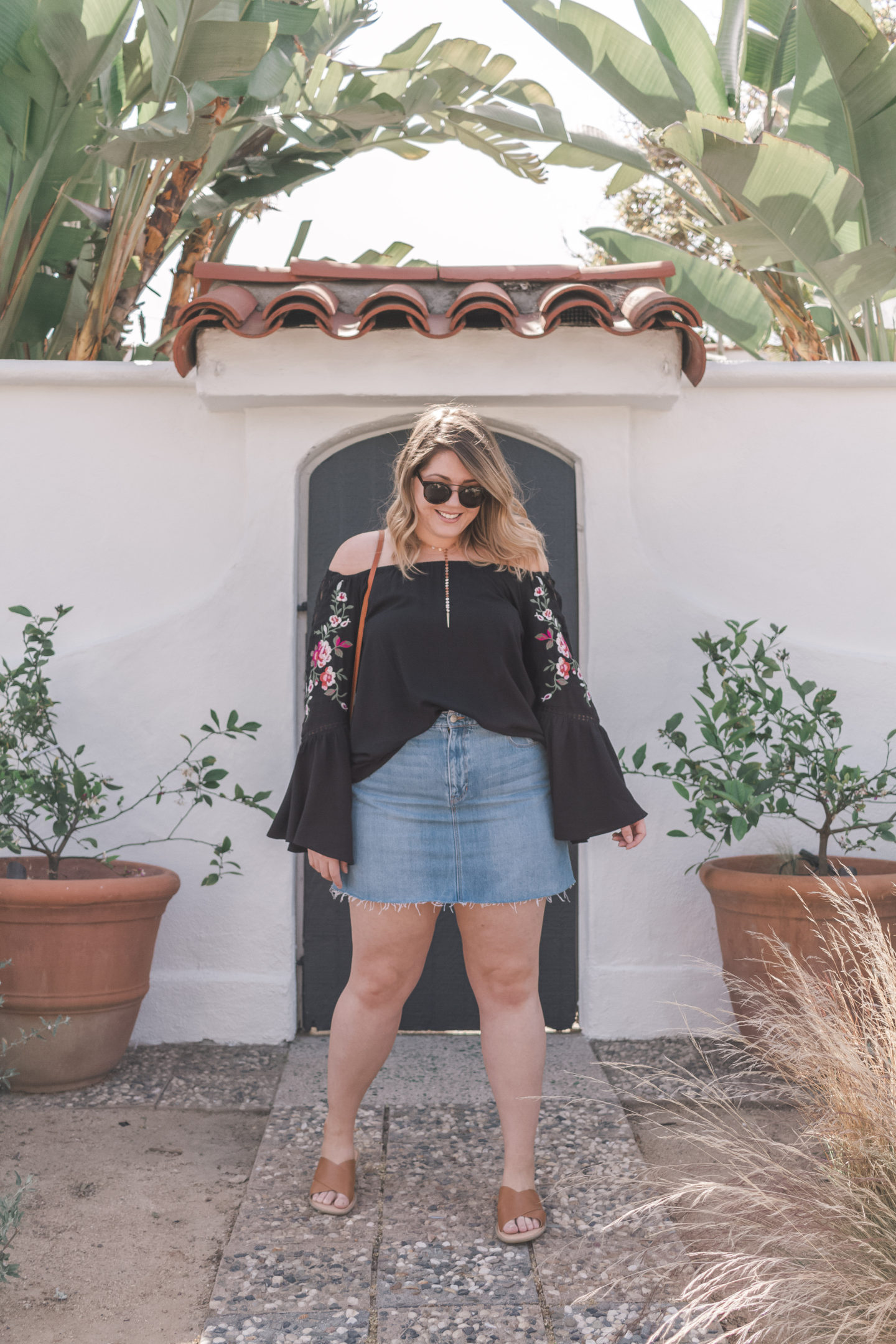 I recently found Gozon, a womens online store, and just fell in love with so many of their pieces! My favorite pieces all happen to be embroidered, but they have so many casual everyday pieces too, along with so many dresses that are perfect for Spring! Gozon is also super affordable, with pretty much everything being under $45!
This top that I'm wearing above has some of my favorite trends right now: embroidery, bell sleeves, and off-the-shoulder. It just has that total boho vibe! I thought the denim skirt elevated the look a bit and gave it more of a Spring/Summer feel, but it's still pretty chilly here in SoCal, so you could also wear this with jeans & booties! (And by the way, it definitely runs large. I'm an XL/14 and am wearing a large for reference.)
Some of my other favorite pieces from Gozon.com are this embroidered dress (comes in a top & plus size too), this cropped jumpsuit, this boho dress, & this embroidered kimono. This contemporary boutique is constantly getting in new arrivals (I'm talkin' daily, people!), so be sure to subscribe to their emails to be notified about new arrivals & exclusive coupon codes!
Keep an eye out for a few more embroidered Gozon pieces that I'll be posting!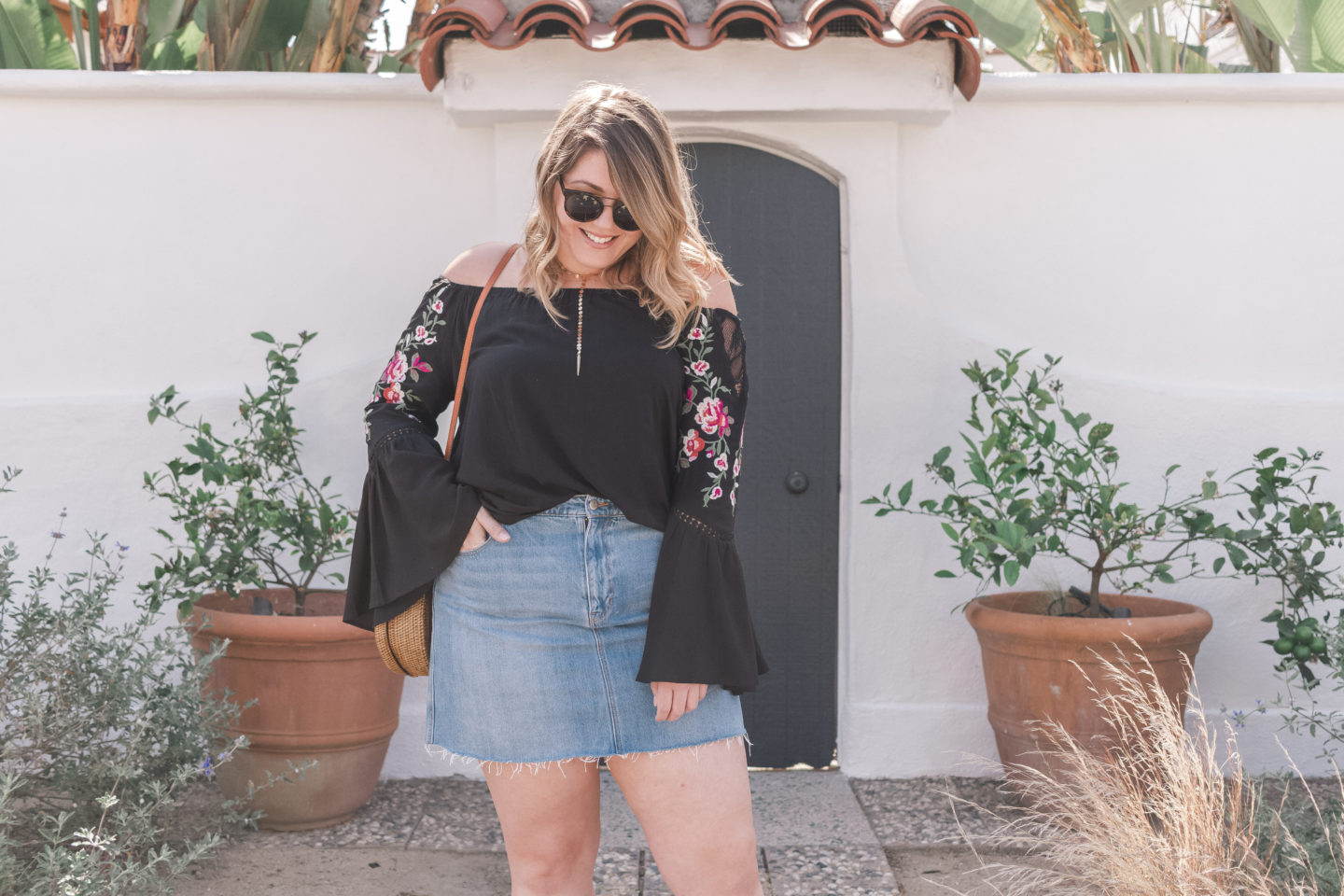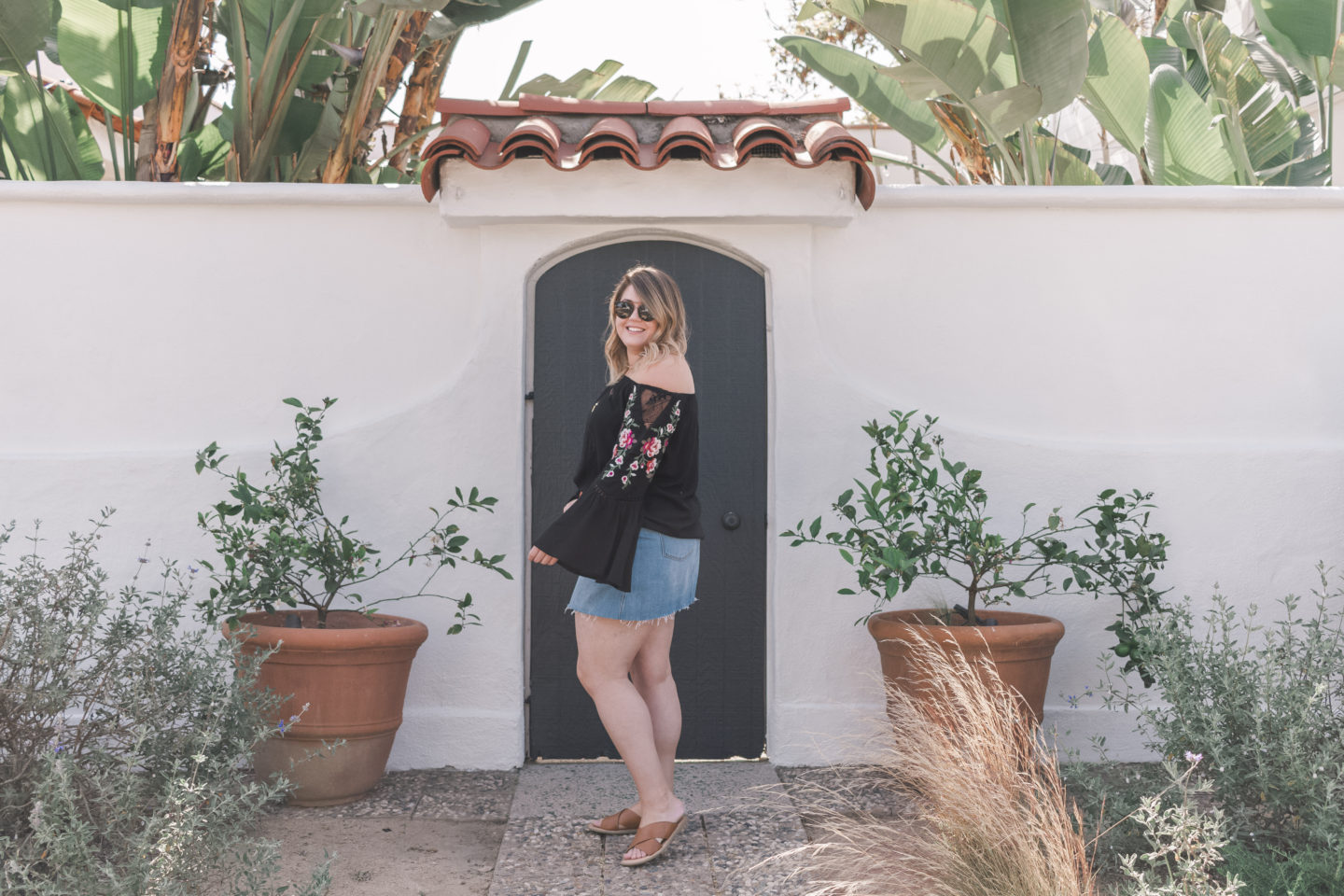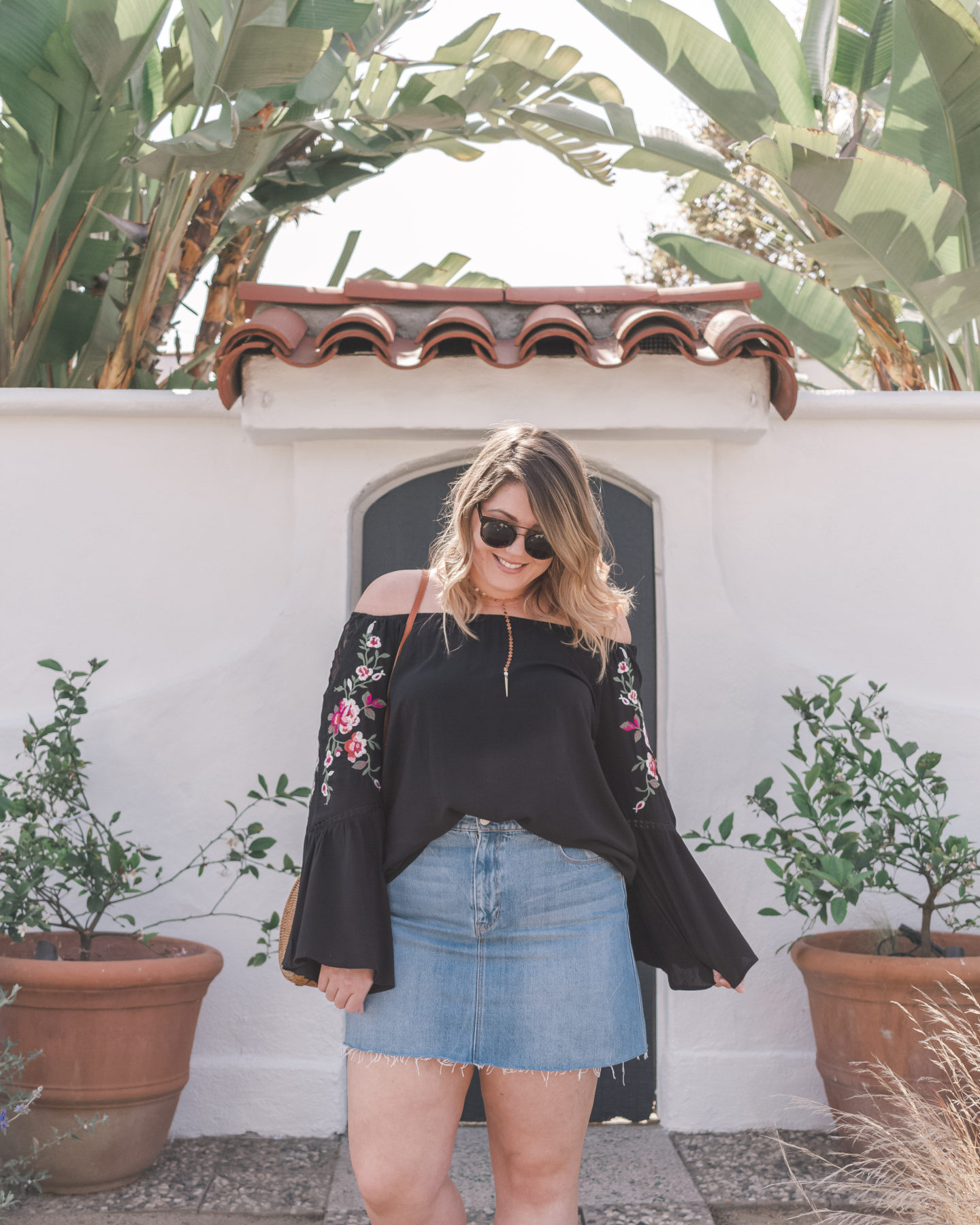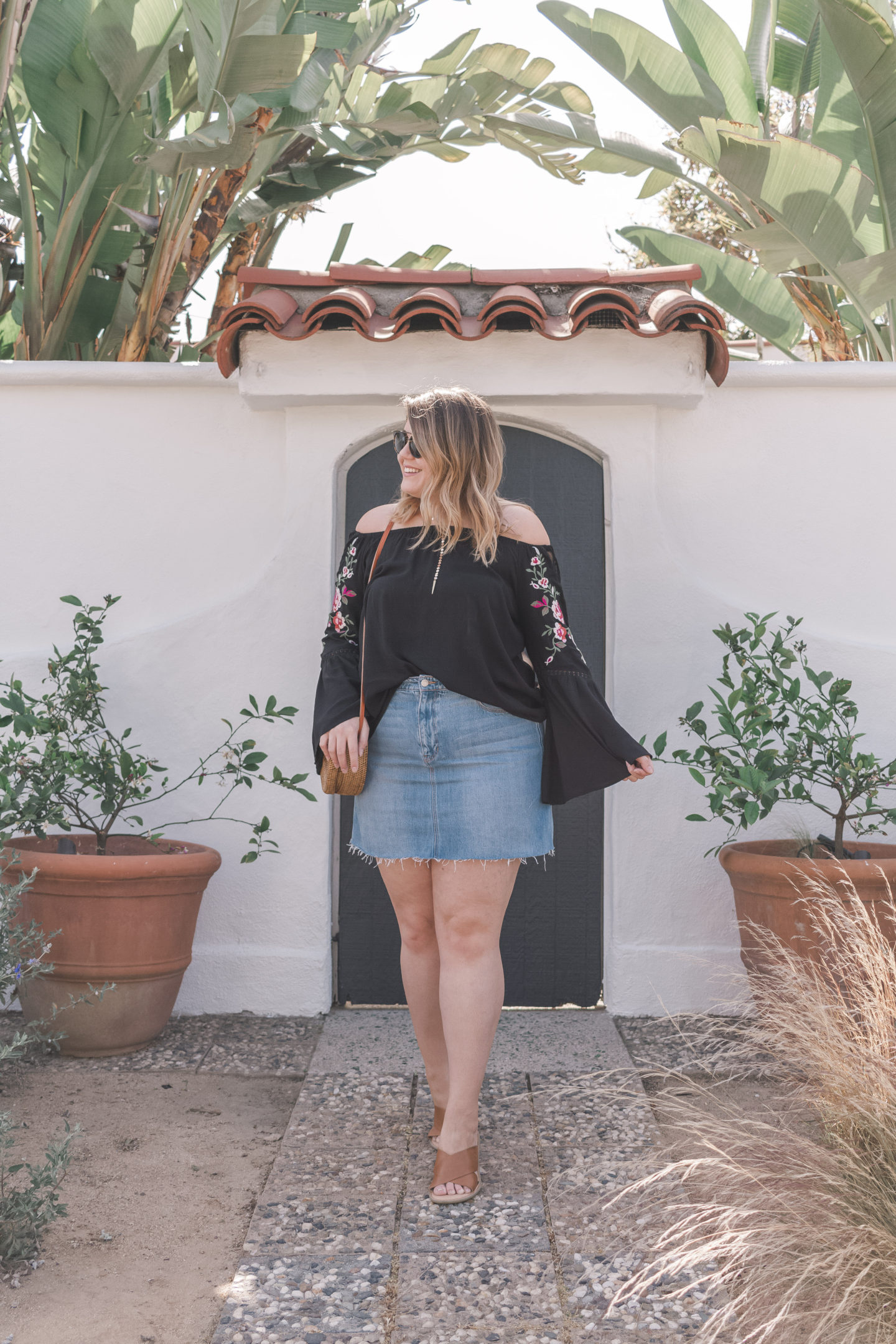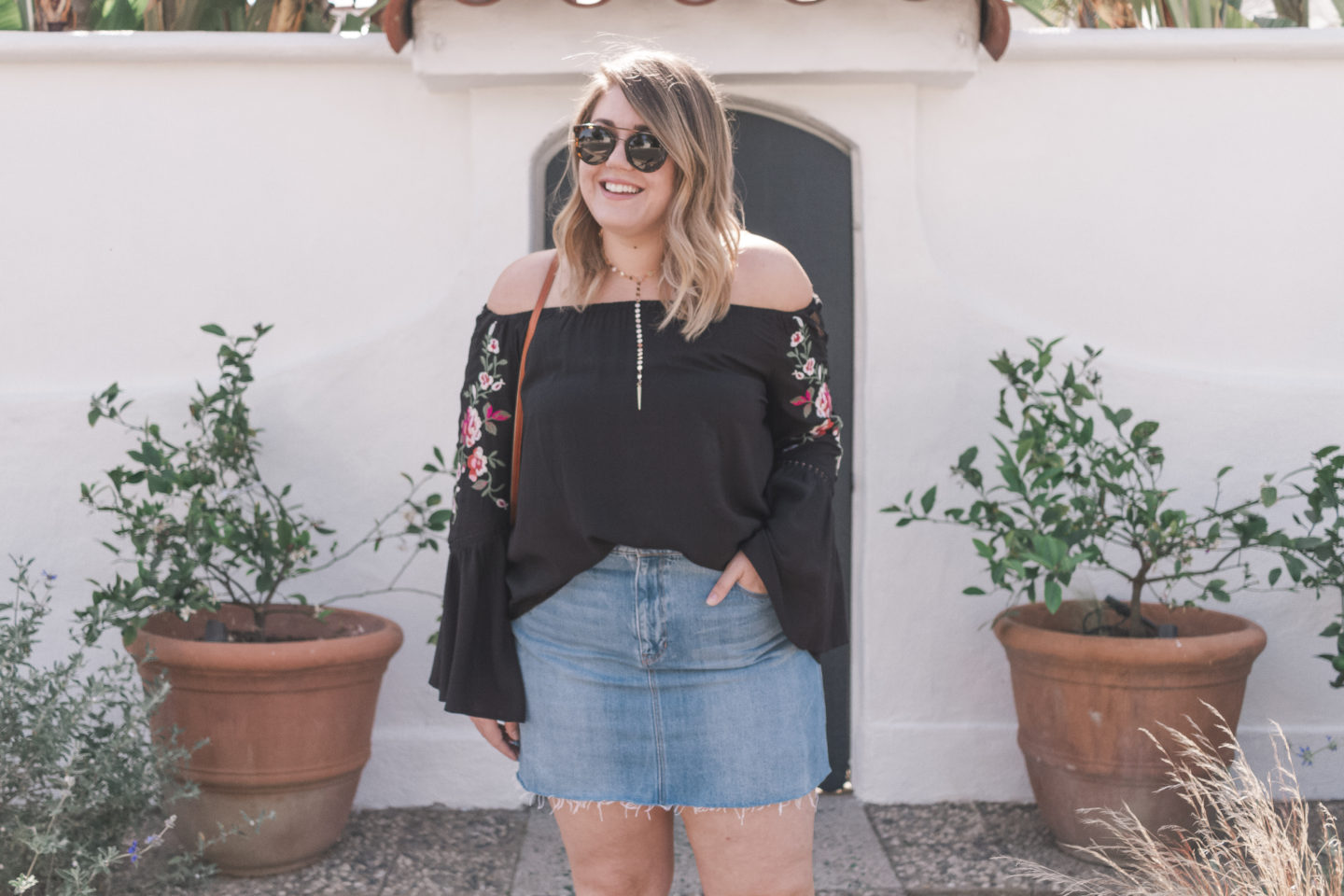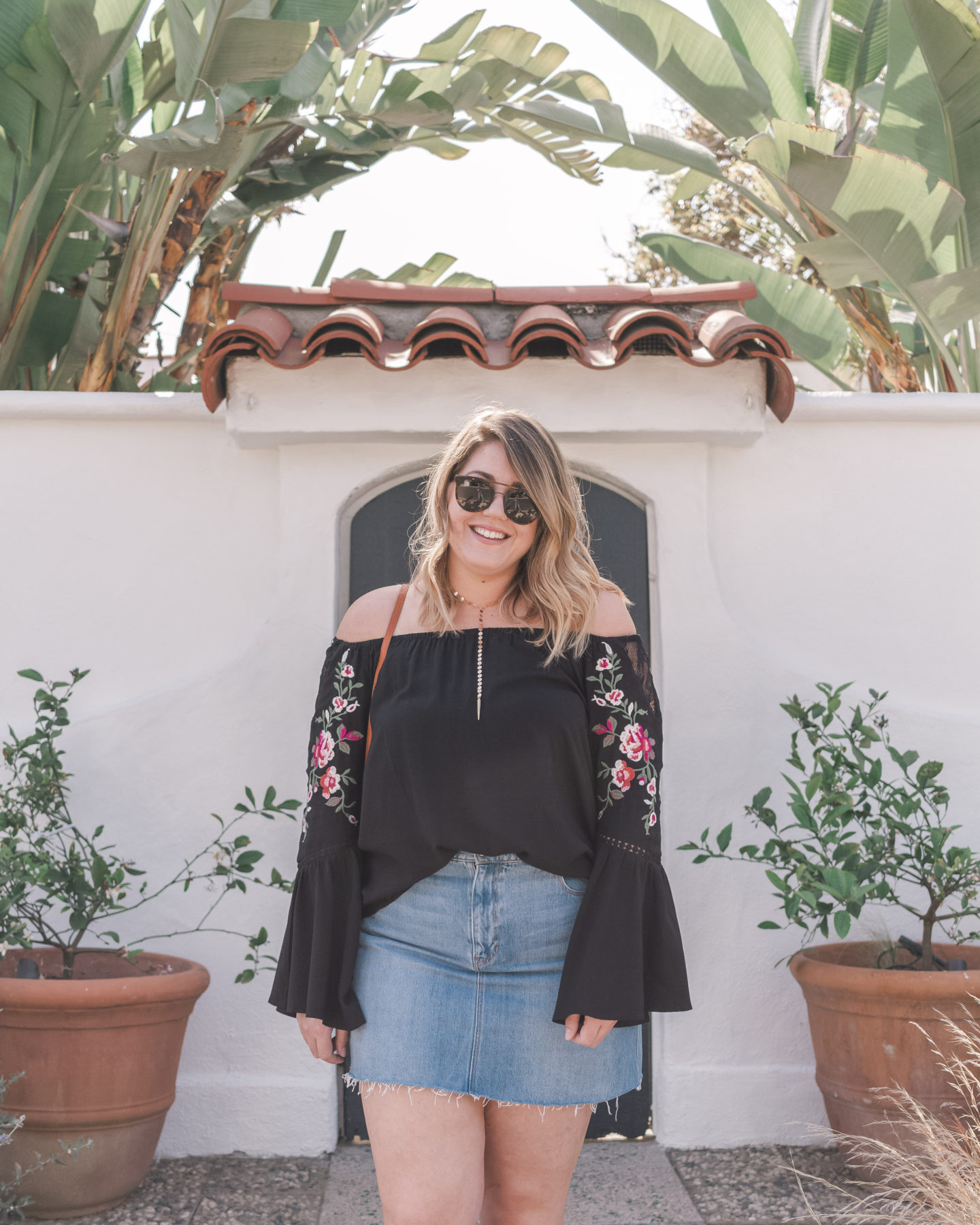 Real Talk
I've recently been more and more about being "REAL,"so I thought I would start adding a little "Real Talk" section to every blog post! It will most likely not have anything to do with the topic of the post, but that's okay, right?? So here we go…
I just went to the dermatologist yesterday because I've been struggling with acne ever since middle school! It's just gotten worse and worse as I got older, and I've tried all different pills & topical gels to try and clear my skin up, but nothing has worked. Like, I seriously can't even remember having clear skin since before I started my period in middle school!!
Anyways, the dermatologist told me that I have cystic acne, which wasn't a surprise to me. My acne is definitely not your normal hormonal white head acne, but painful bumps, rooted deep beneath the skin. Sorry if that sounds gross, haha!
So this dermatologist guy that I'd never seen before just cut right to the chase and told me that I have cystic acne and need to take Accutane because it's the only thing that will heal my skin. I'm sorry, what?! I feel like I've heard some crazy things about Accutane, so I honestly got kind of scared. He was telling me about some of the possible side effects, one of them being depression. I told him that I already have depression, so he started asking me about that and asked if I'd consider going off of my medication… Ummm NO, I'm on it for a reason, dude haha!
He also asked me if I think my bad skin makes me depressed. After thinking about it I responded, "I wouldn't say it causes my depression. I definitely wish I didn't have it, but it doesn't make me depressed, or even sad really. I'm confident enough to go out in public with out any makeup on!" His response was interesting… He just looked shocked and nodded his head.
I definitely did not agree right away to go on Accutane because I wanted to talk about it with my mom, see if my pshychiatrist thinks I would be okay going on it, and also do some research to read/watch reviews from people who have used it, and also look into seeing if there are any natural remedies for cystic acne.
I'll be sure to keep you guys updated about the decision I make and how I'm going to clear up my acne!
xo Katie