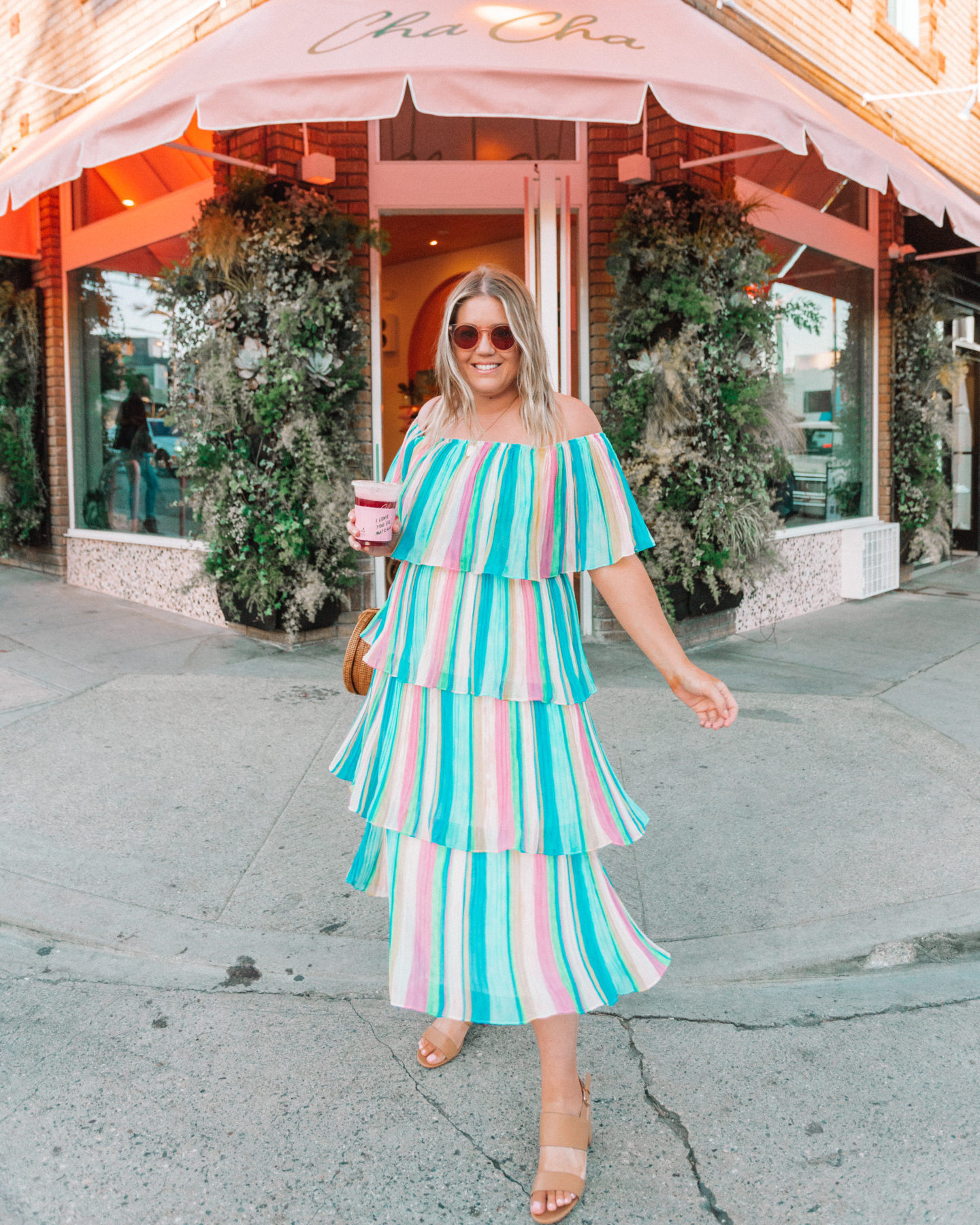 Dress: Lulu's Multi Stripe Off-the-Shoulder Midi Dress | Shoes: A New Day Sandal Pumps | Bag: Cleobella Rattan Circle Bag (similar here) | Jewelry: Forever 21 Coin Necklace
Okay, can we please talk about how cute this rainbow striped dress is?! I think it's so perfect for Spring & Summer, and it would for sure be an attention grabber at a wedding, party, graduation, or on vacation.
My friend Hadasa and I stopped by the new Cha Cha Matcha location on Abbot Kinney in Venice Beach, and it is SOOO CUTE!! It's all pink & green & tropical and totally my vibe. I'm not a huge matcha person, but they have other drinks like this "Pink Drink" that I got, as well as lattes and lemonades with collagen and CBD.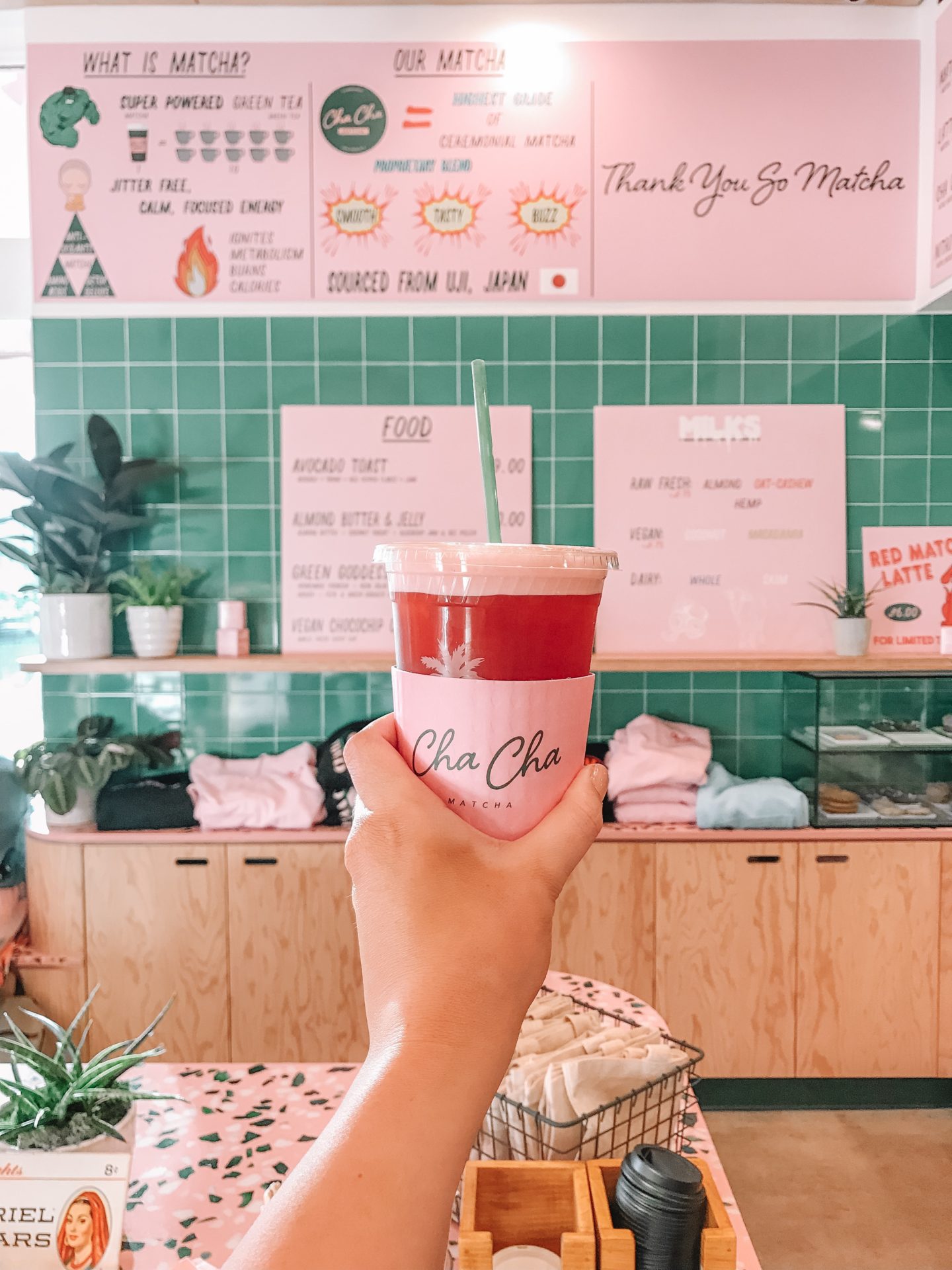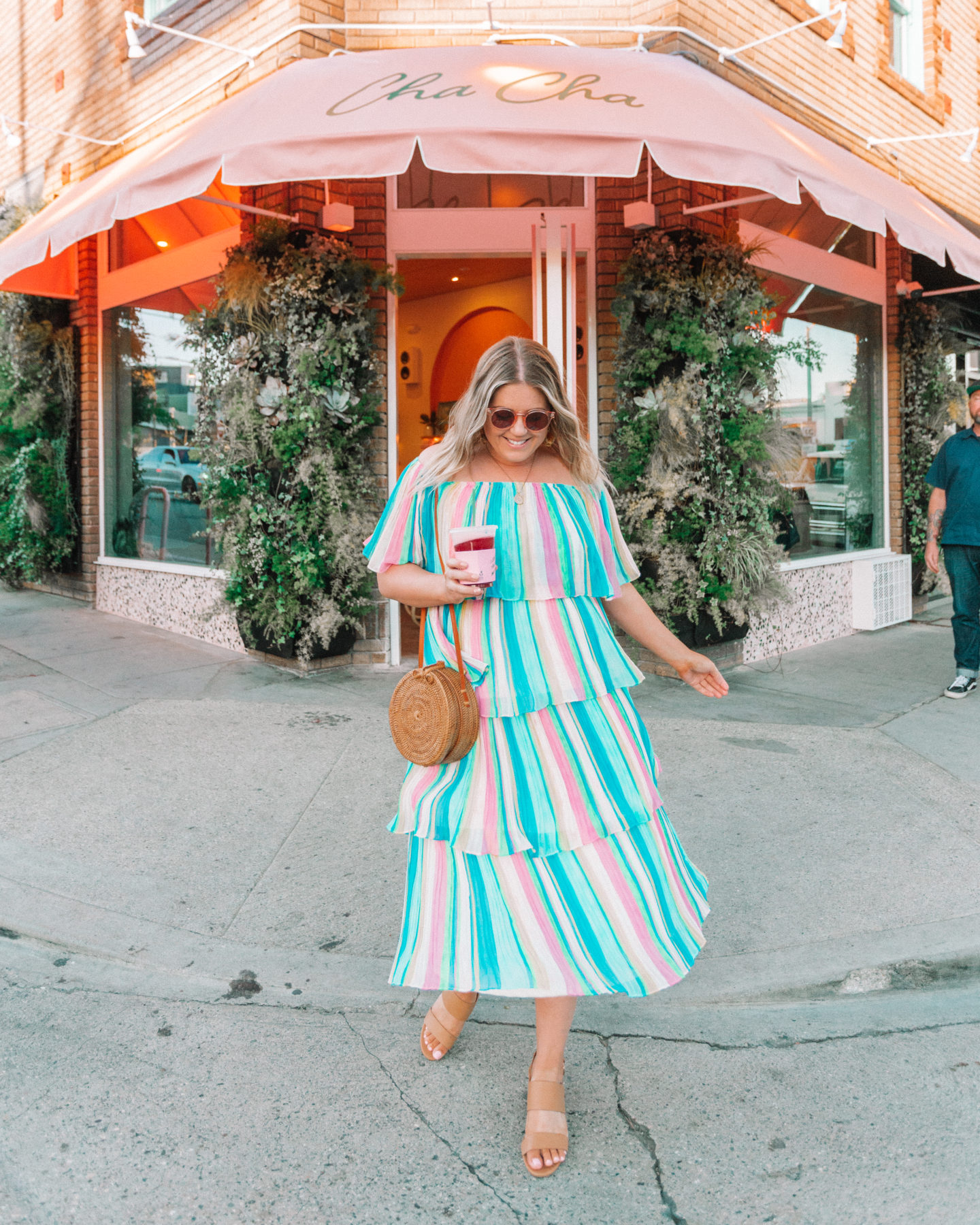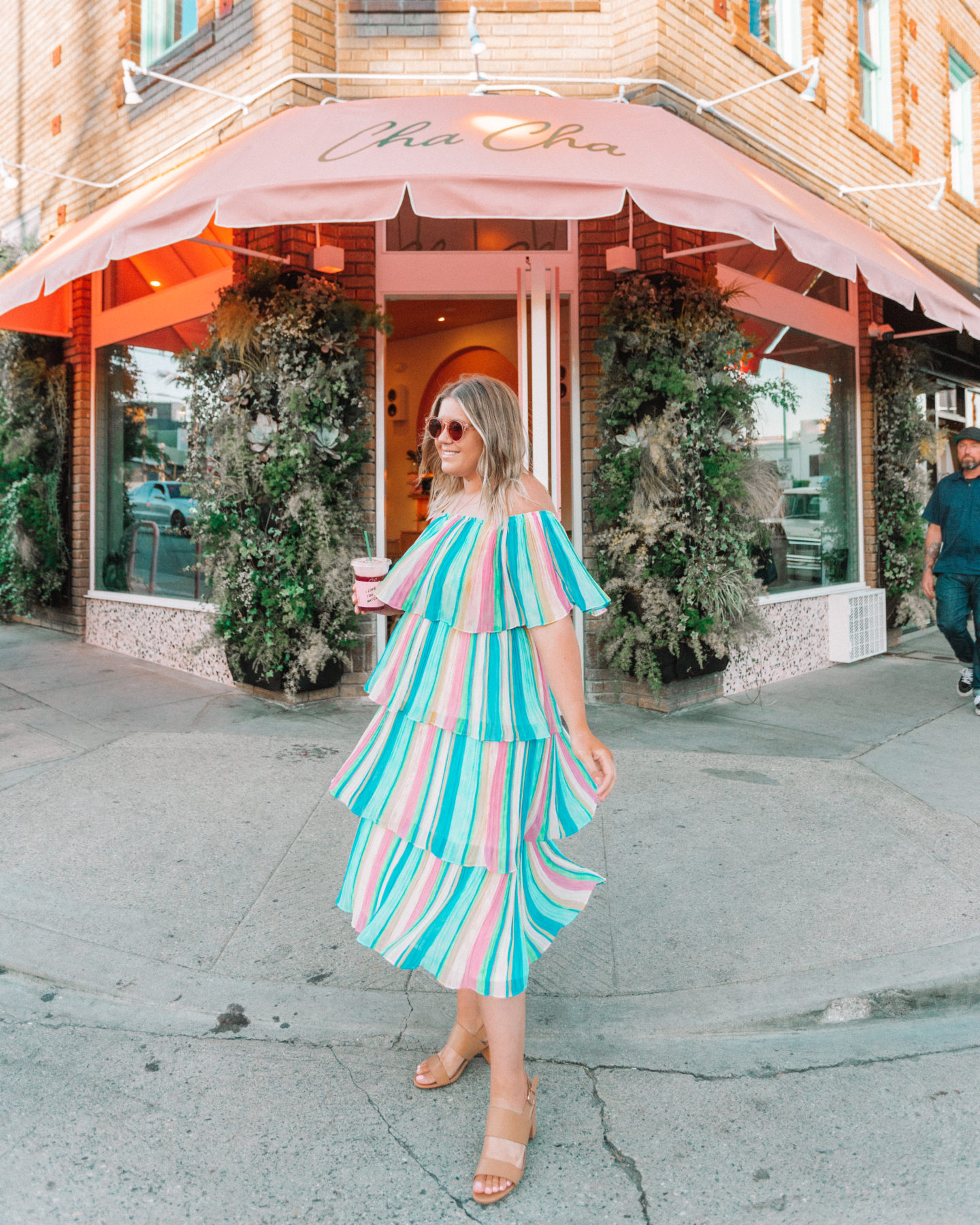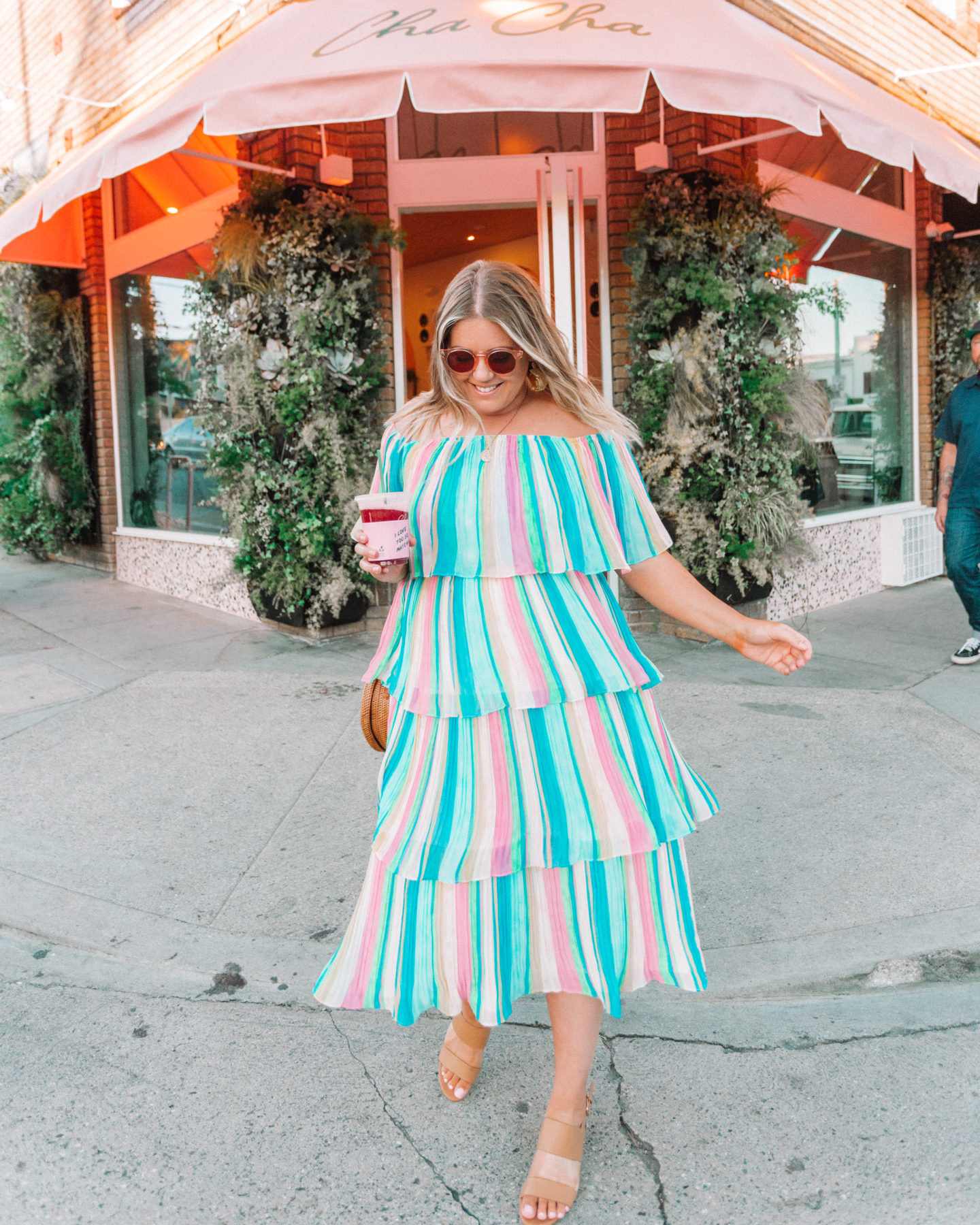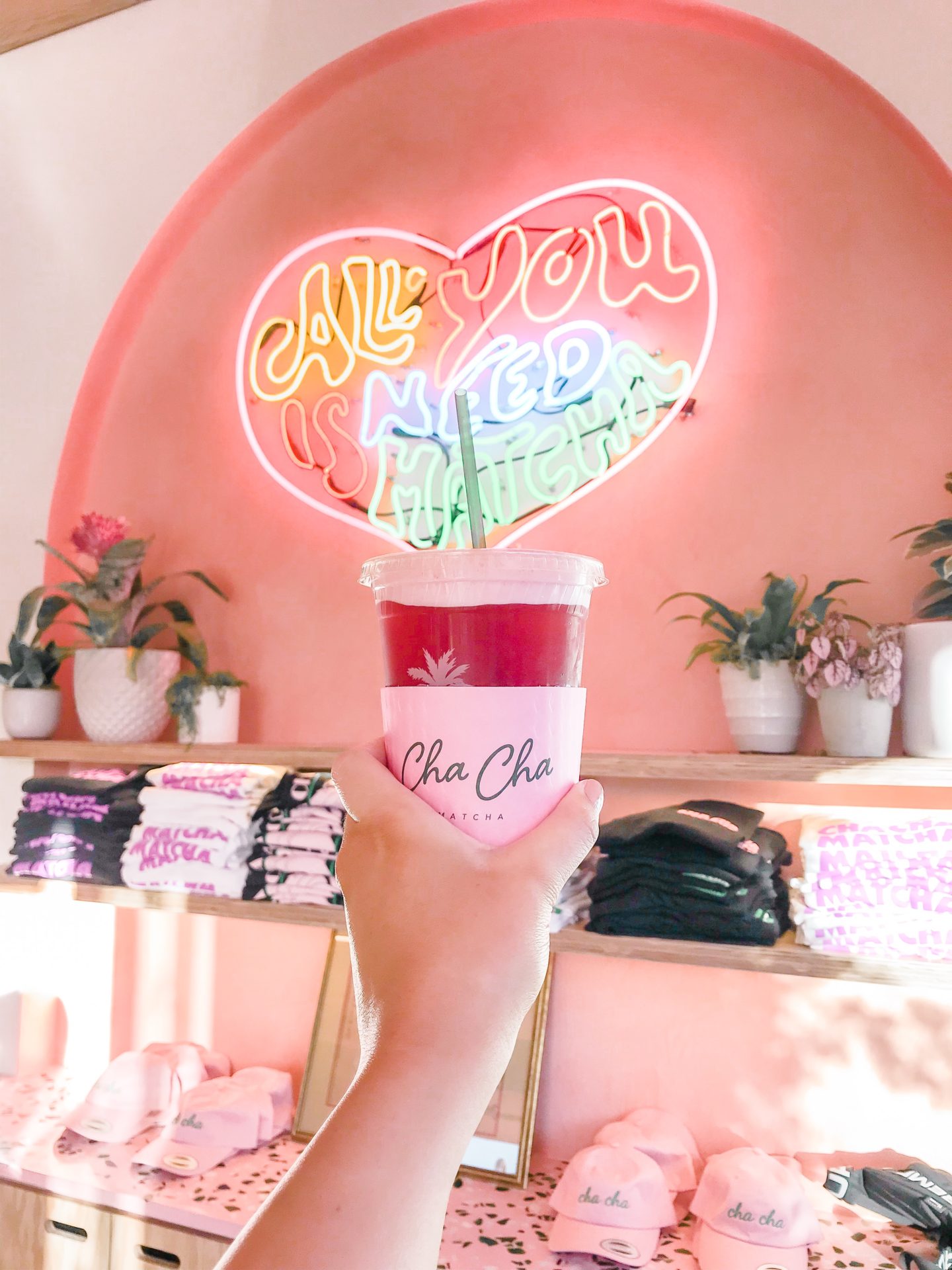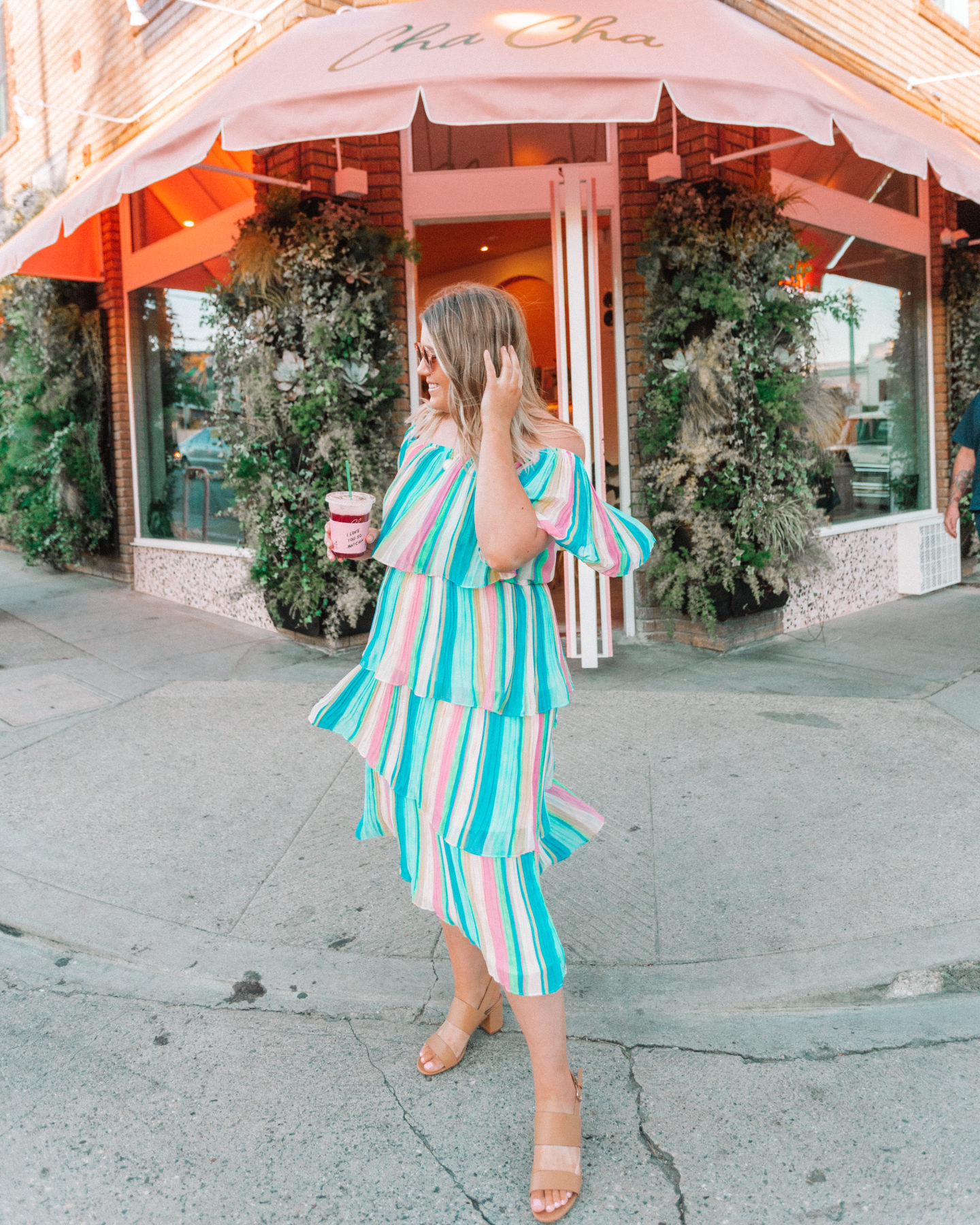 Dress: Lulu's Multi Stripe Off-the-Shoulder Midi Dress | Shoes:A New Day Sandal Pumps | Bag: Cleobella Rattan Circle Bag (similar here) | Jewelry:Forever 21 Coin Necklace