/
Nordstrom Anniversary Sale – My Favorites Under $50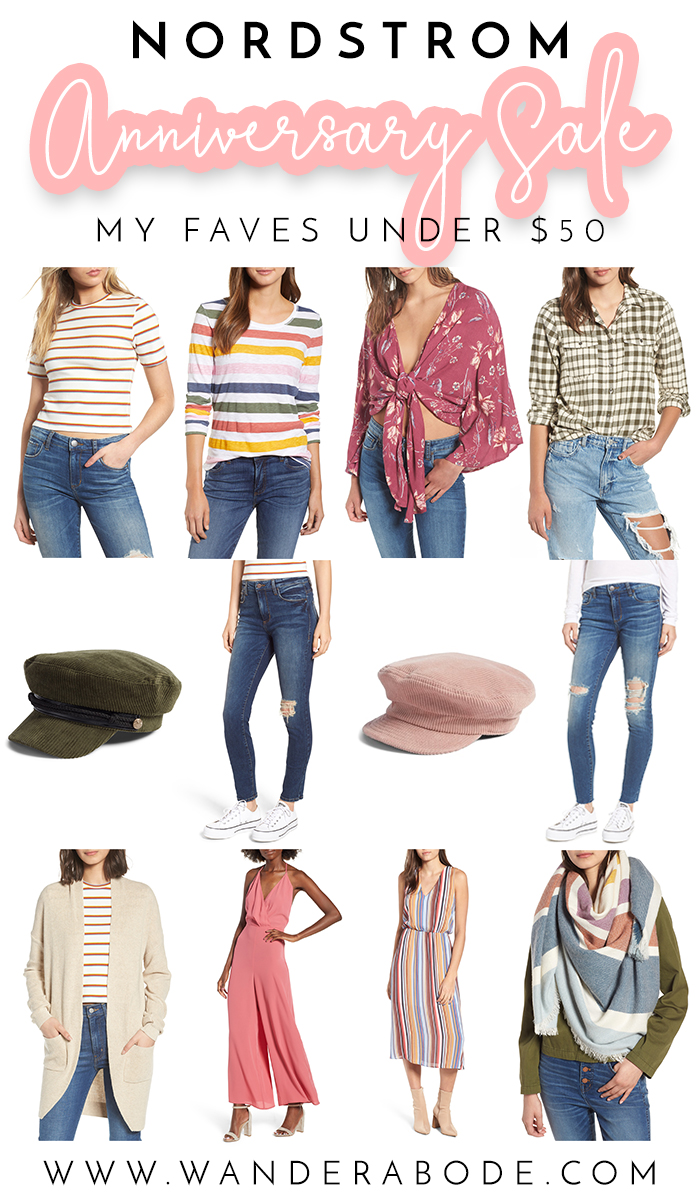 Striped Crop Tee, Striped Long Sleeve Tee, Tie Front Top, Plaid Flannel Shirt, Olive Baker Boy Hat, High Waist Skinny Jeans, Pink Baker Boy Hat, Raw Hem Skinny Jeans, Open Front Cardigan, Blush Jumpsuit, Striped Midi Dress, Striped Blanket Scarf
The Nordstrom Anniversary Sale is finally open to the public!!! That means you can now shop all of the brand new Fall arrivals at deep discounts before the prices go up to normal on August 6th. If you're not sure what I'm talking about, read THIS POST!
Today, I thought I'd share some of my favorite items that are all under $50! These items are also not too "Fall" so you can wear some of them now. Especially that pink jumpsuit & striped dress at the bottom! Both would be perfect for a Summer wedding. After putting this post together, I noticed that there seems to be a color scheme here… Totally unintentional but I'm all about it, haha!
Are you shopping the Nordstrom Anniversary Sale?? If so, check out this post with all of my favorites and my dressing room try-on & haul!
Stay tuned for a couple more #NSale posts here on the blog & more coverage on my Instagram!
xo Katie