/
Nordstrom Anniversary Sale Preview + What You Need to Know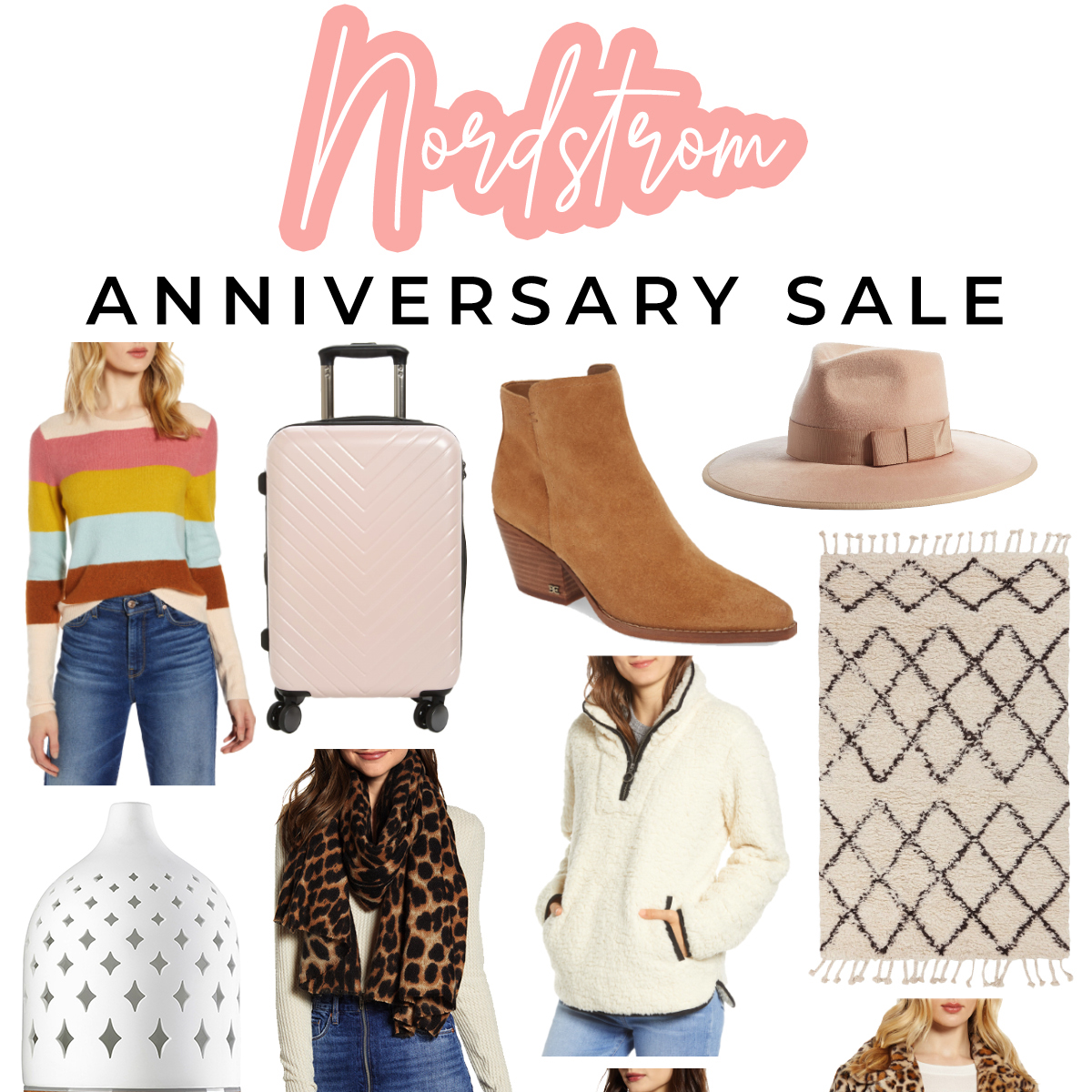 It's almost here!!! The Nordstrom Anniversary Sale is one of the biggest sales of the year and it starts this Friday at 9:30am PST for Nordstrom Card Holders! In case you're not sure exactly what this sale is, here's all the deets:
What: What is the Nordstrom Anniversary Sale, you ask? It is when they release a whole bunch of their brand new fall arrivals (in all categories: women's, men's, kids, beauty, home decor, etc.) at amazingly marked down prices (click here to preview the catalog)! So you basically get to shop the Fall trends at a discount before they're actually a thing #yesplease. Then, the following month, prices go back up to normal.
Who: If you want to shop the sale early (Early Access starts this Thursday the 12th), you have to be a Nordstrom cardholder. If you're not, it's super easy to sign up and there's no annual fee, which is great. You could also wait until the sale goes public on July 19th, but a lot of items do sell out before then (like within the first couple days of early access) and they have always restocked for public access, but I've heard rumors that they might not this year! So if you see something that you like, don't wait to buy it! Buy what you want (within reason) at the beginning and then you can always return stuff if it doesn't fit or you change your mind. I've missed out on quite a few pieces that I hesitated on!
When:
July 12-18th is the private sale, open to cardholders only! It usually starts at midnight, but this year it starts at 9:30am PST on Friday!
July 19th-August 4th is the public sale, open to everyone.
How:
1. Besides the fact that you get to shop the Nordstrom sale a week before everyone else, the best perk is that you earn free Nordstrom dollars! Every time you purchase anything in stores at Nordstrom or online, you automatically rack up points/rewards that earn you cash that you can spend on anything online or in store at Nordstrom. The more points, the more free money!
2. Just to reiterate, you get to shop the BEST sale of the year before everyone else!!
For more information on signing up to be a Nordstrom rewards member, click here. And for those of you who are already Nordstrom cardholders, I rounded up some of the best items below as a little preview! If you're not a member and don't want to join – stay tuned for the sale to open to the public next week on July 20th!
SHOP THE POST:

How to Shop my Nordstrom Anniversary Sale:
1. Sign up for #NSale emails! (be the first to get my guide as soon as the sale is live!)
2. Follow me on Instagram + Stories during the sale for try-ons.
3. Download the LIKEtoKNOW.it App and search/follow WANDERABODE.
I'll be shopping the sale in-store on Friday to try stuff on and will share photos in another post this weekend with sizing details, and will also share a post on Friday with all of my favorites from all categories in a post!