/
Palm Print Dress at The Beverly Hills Hotel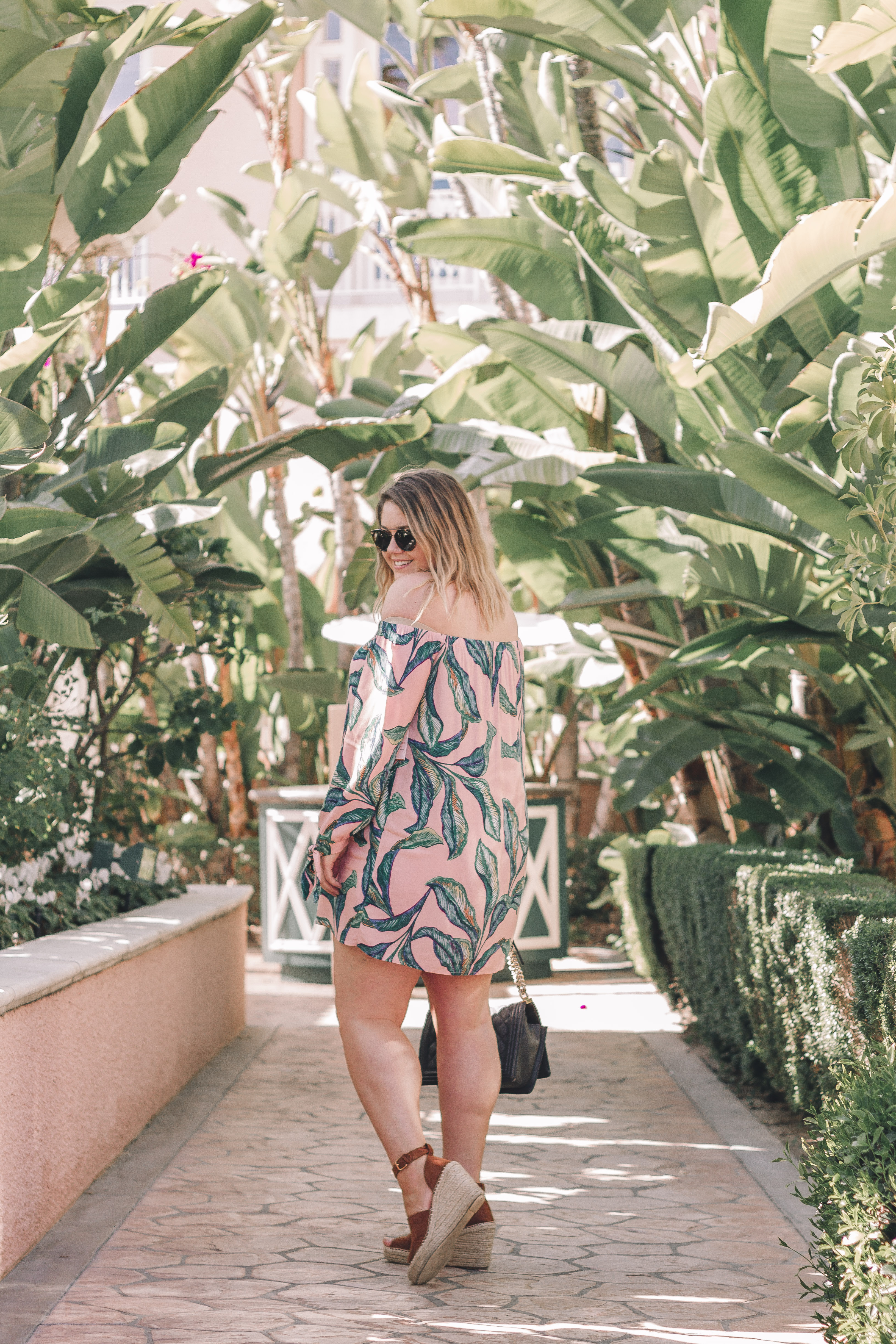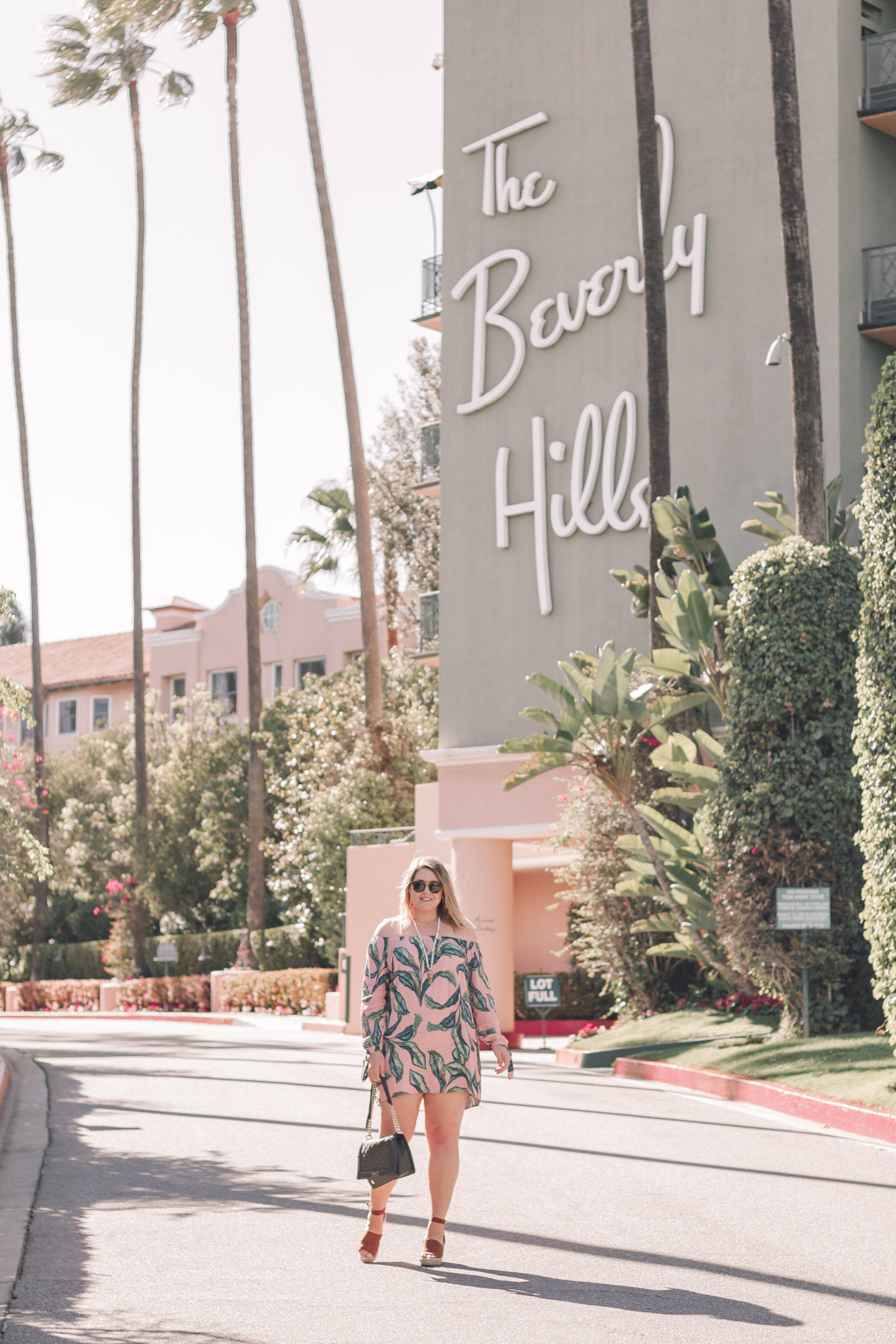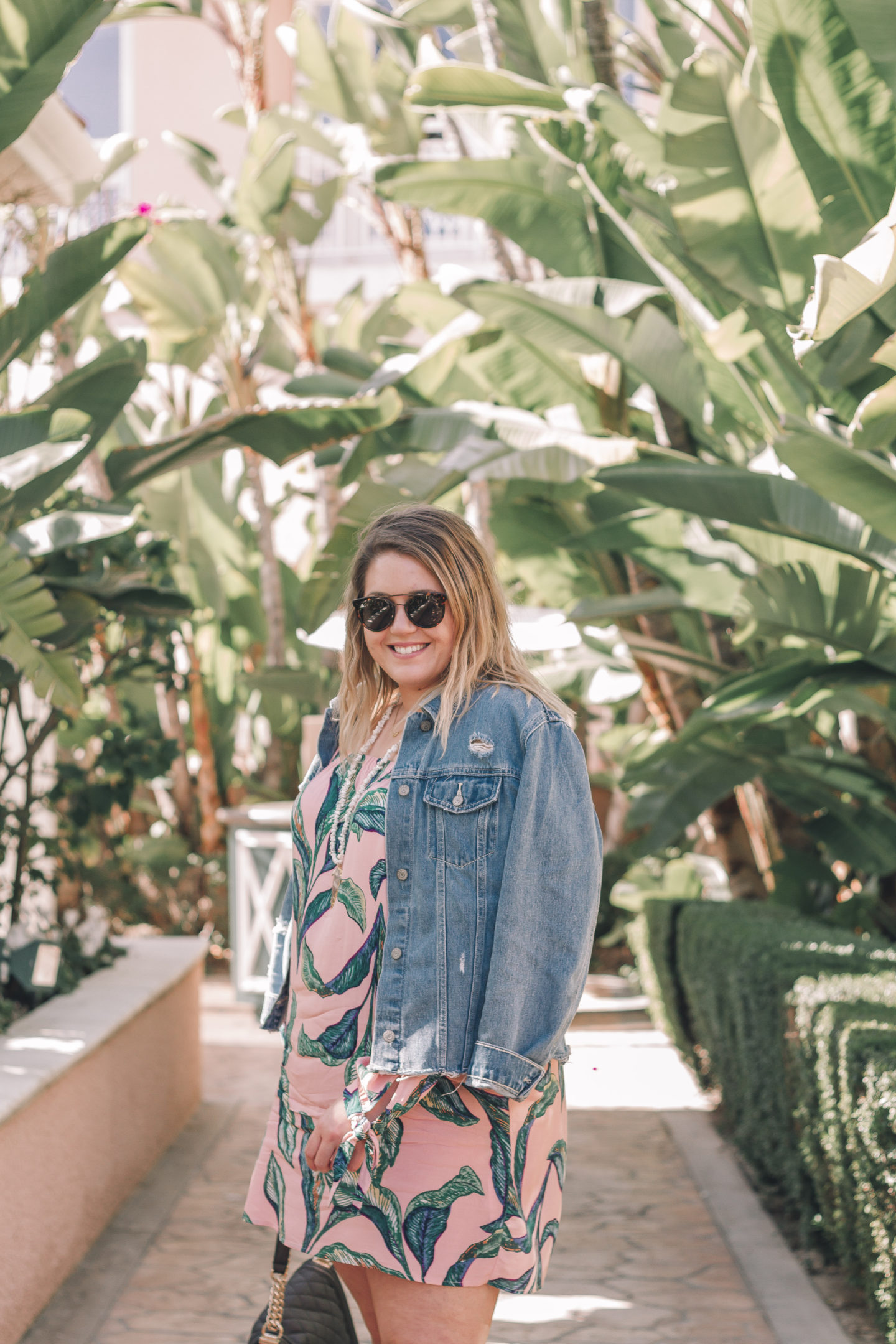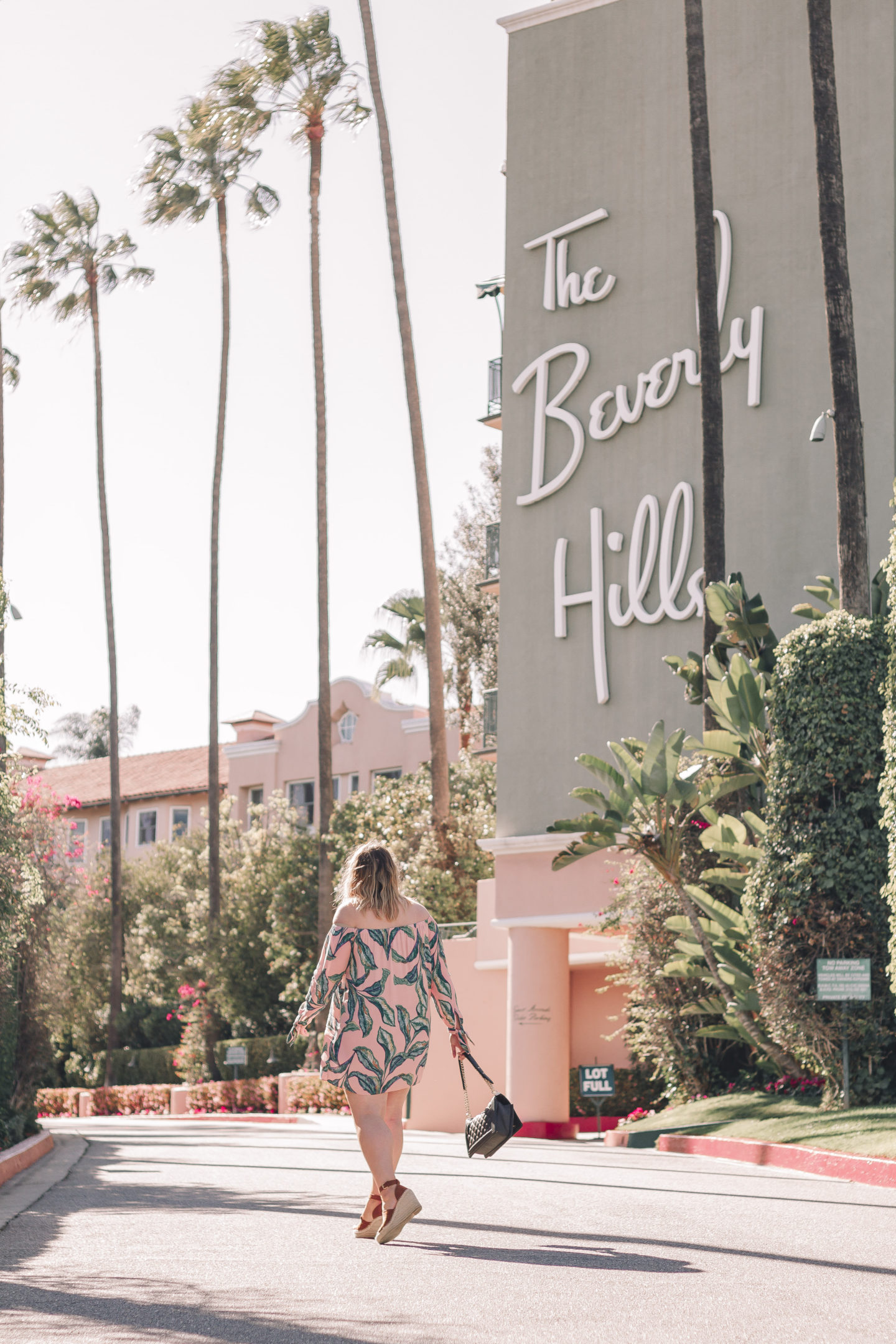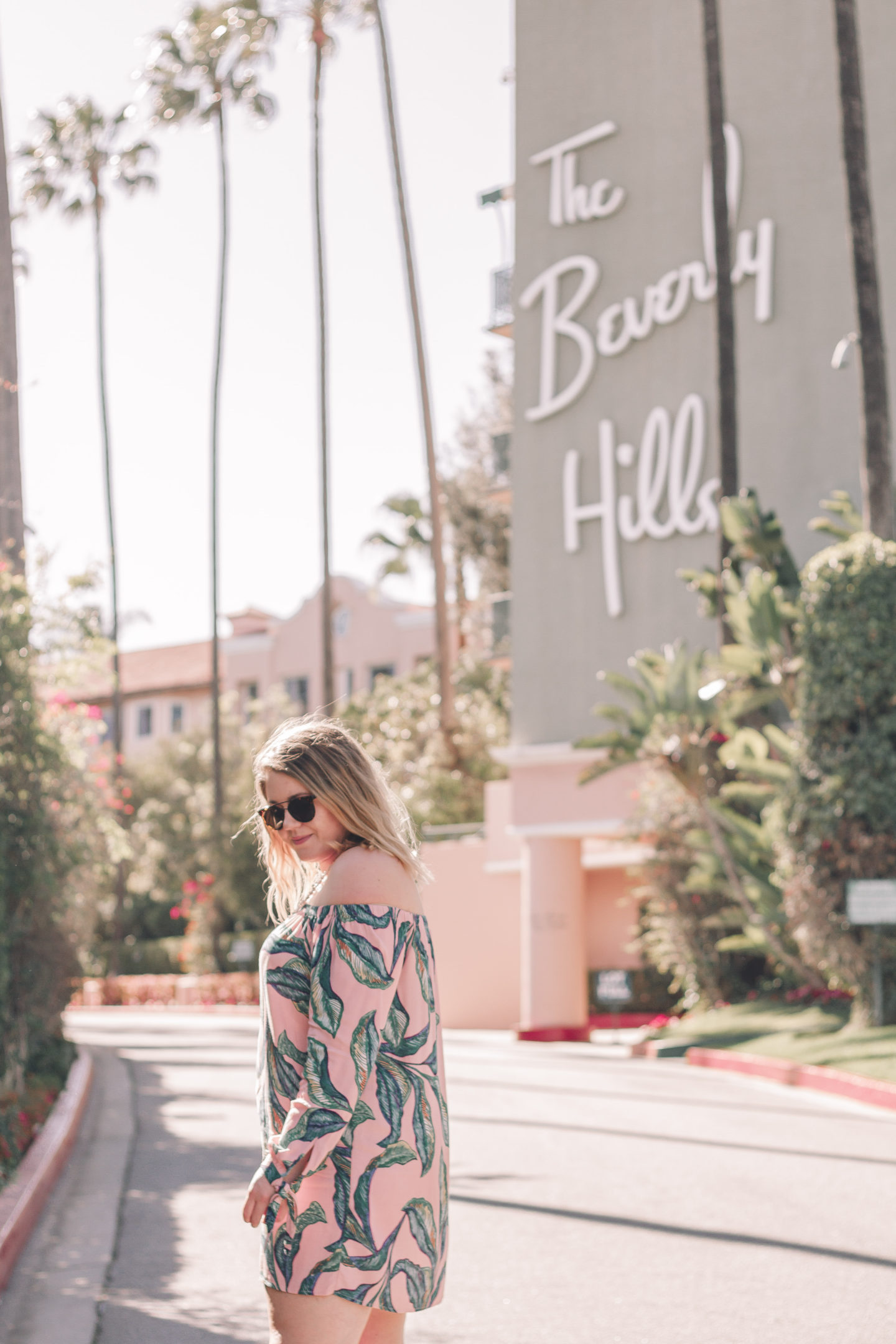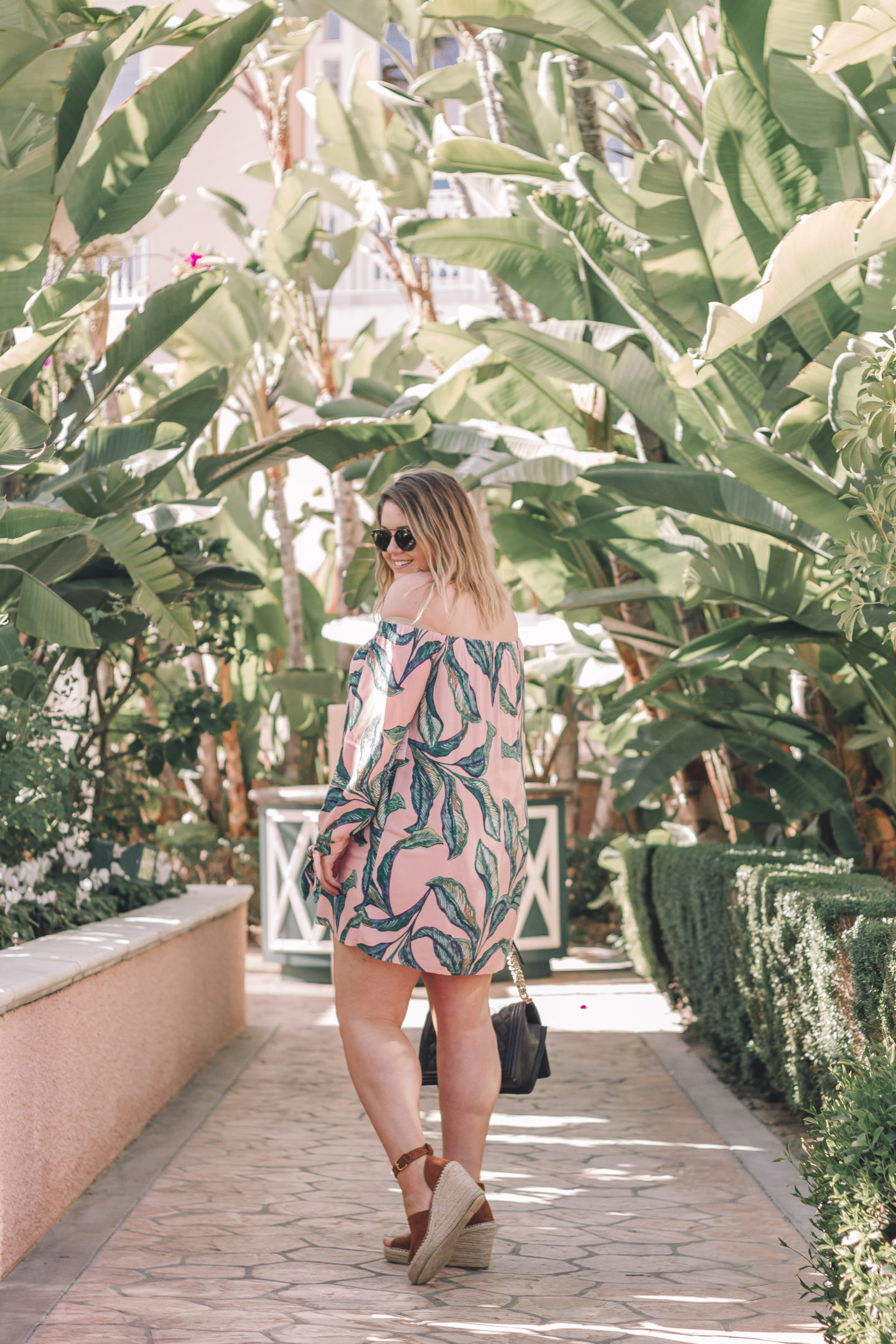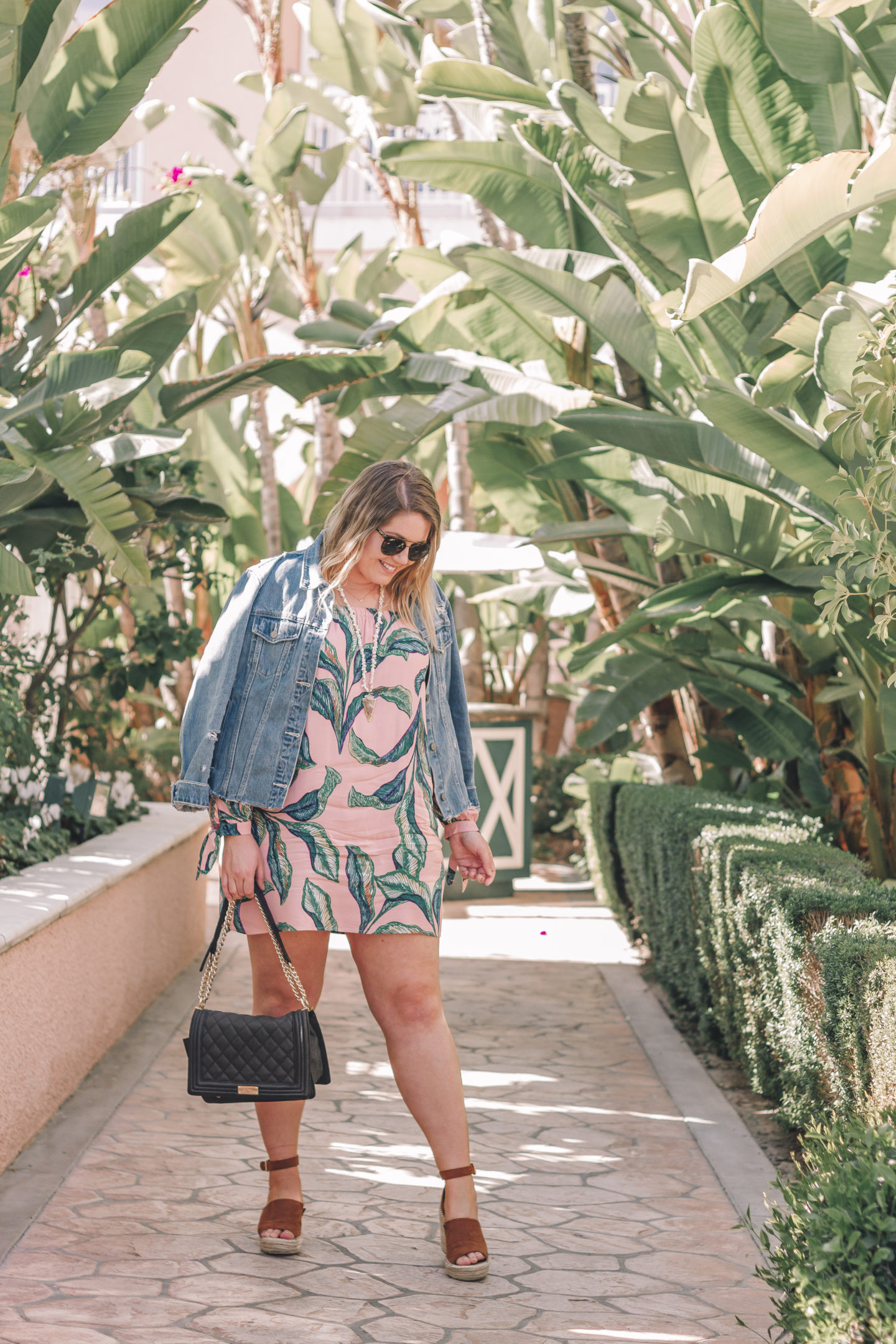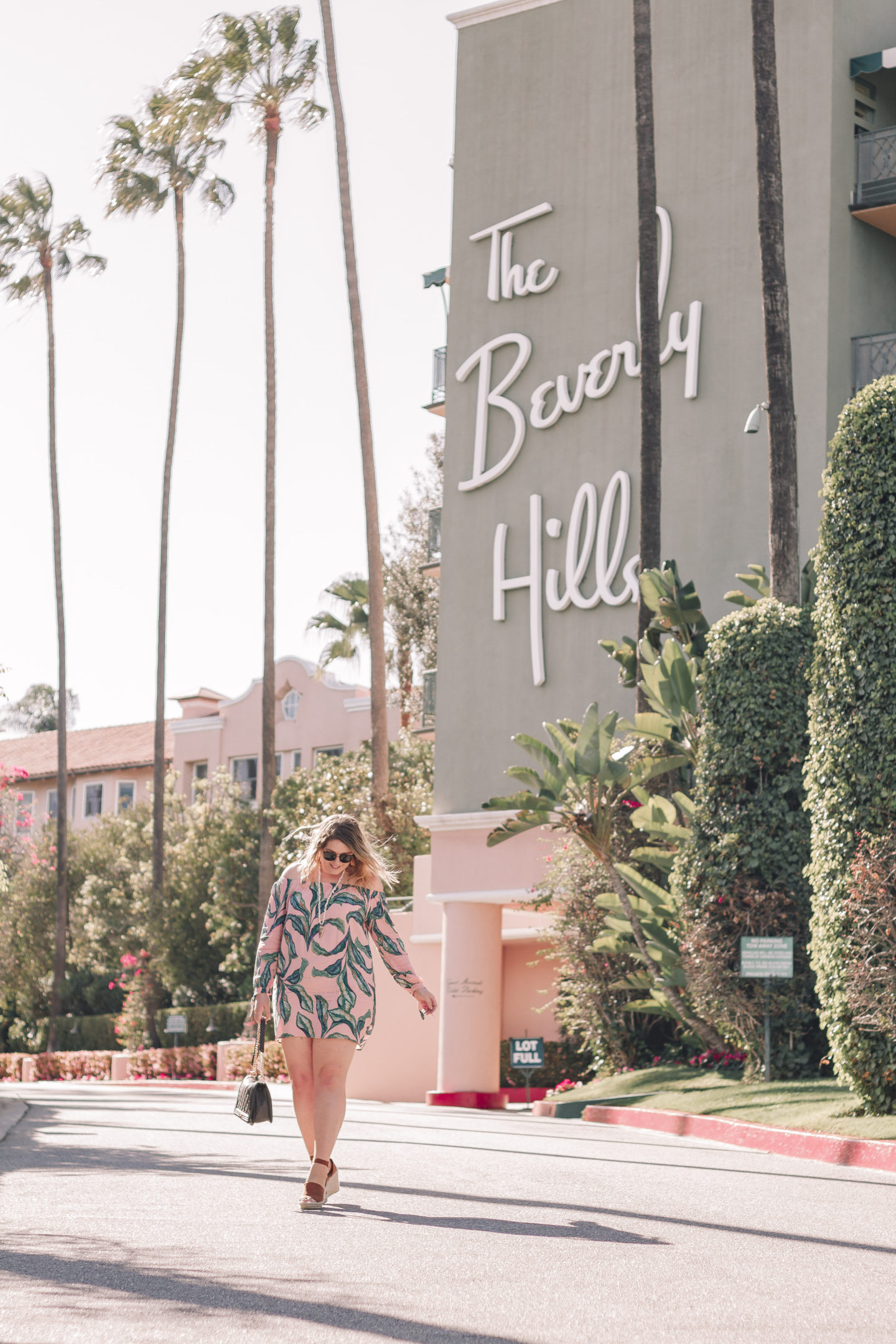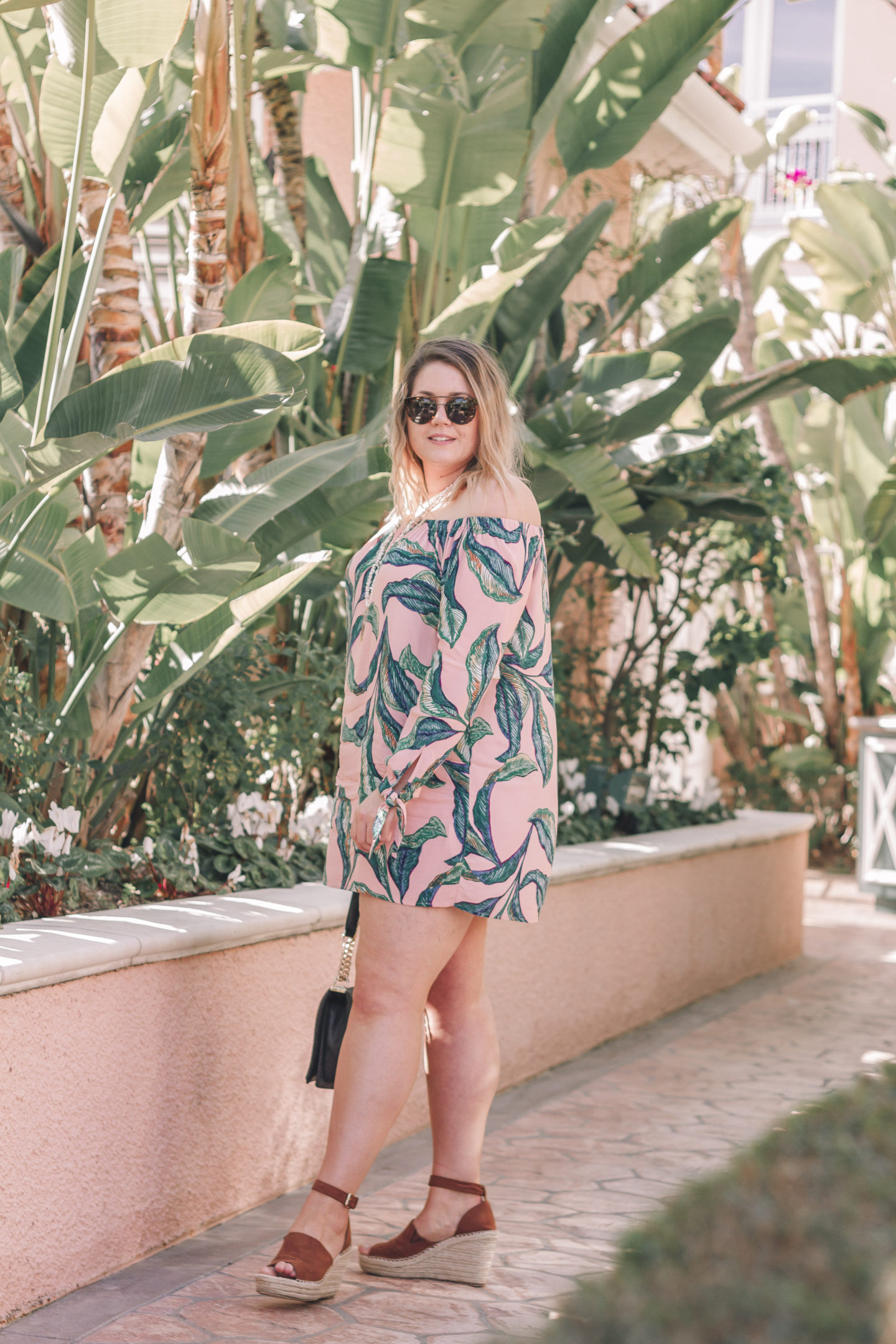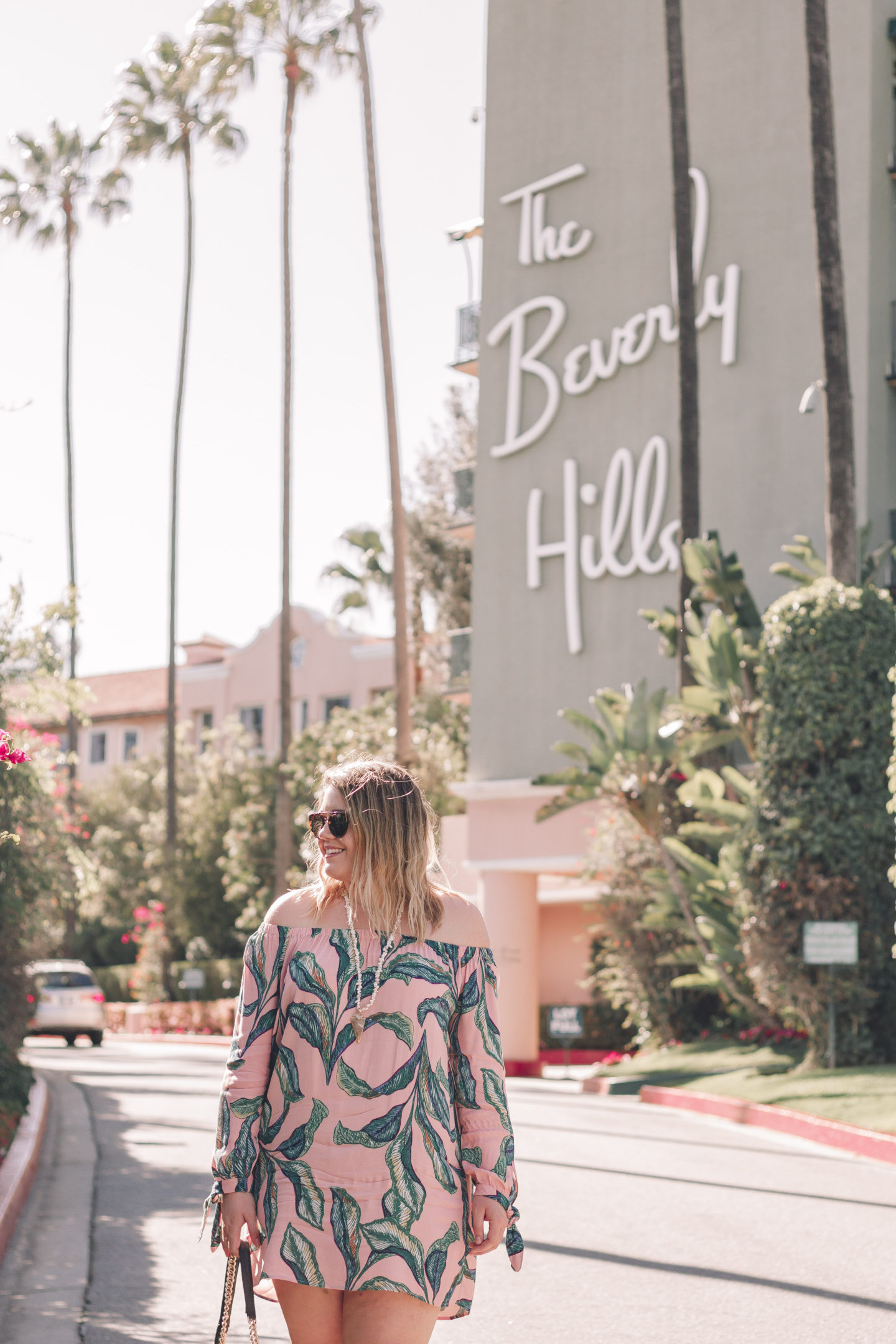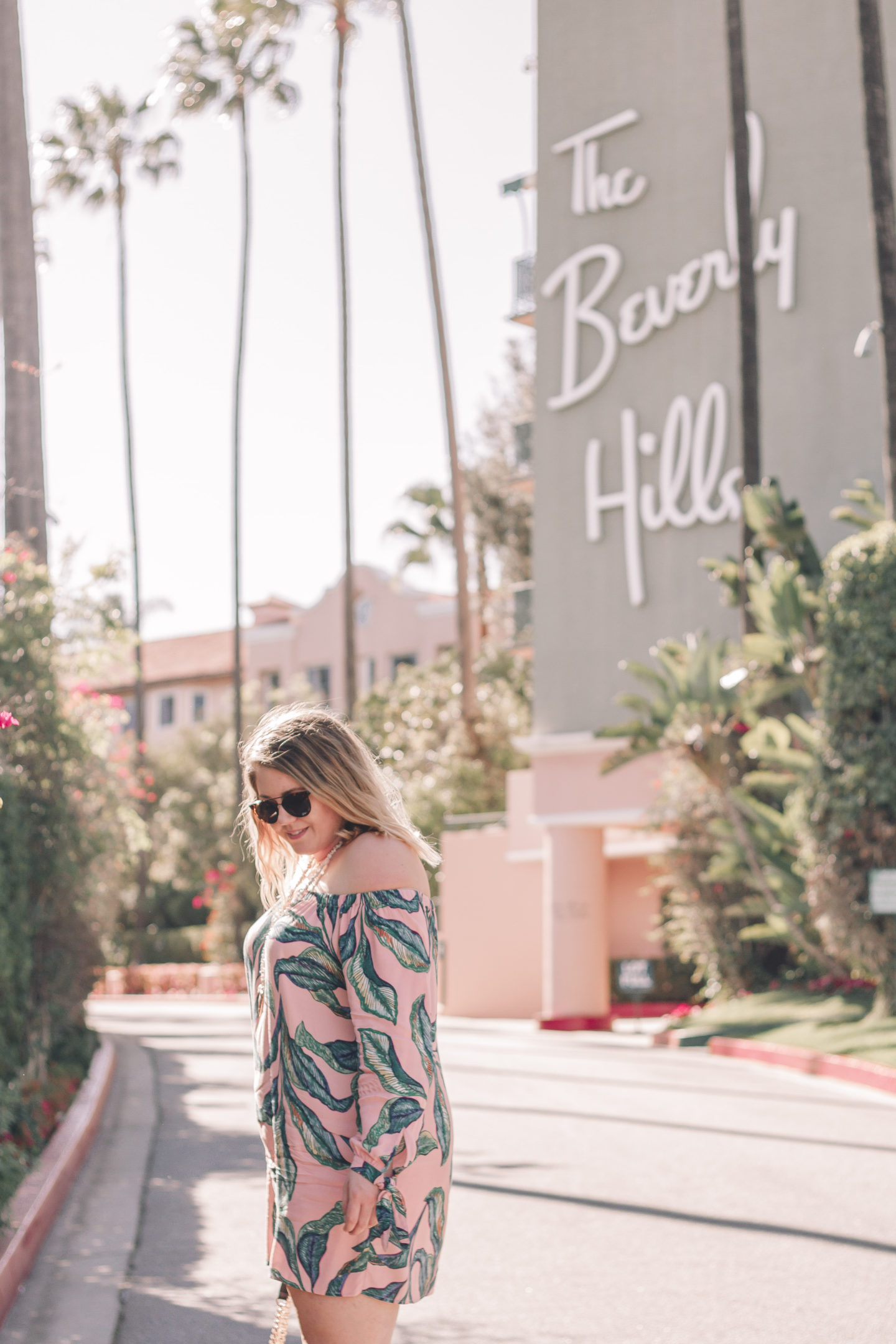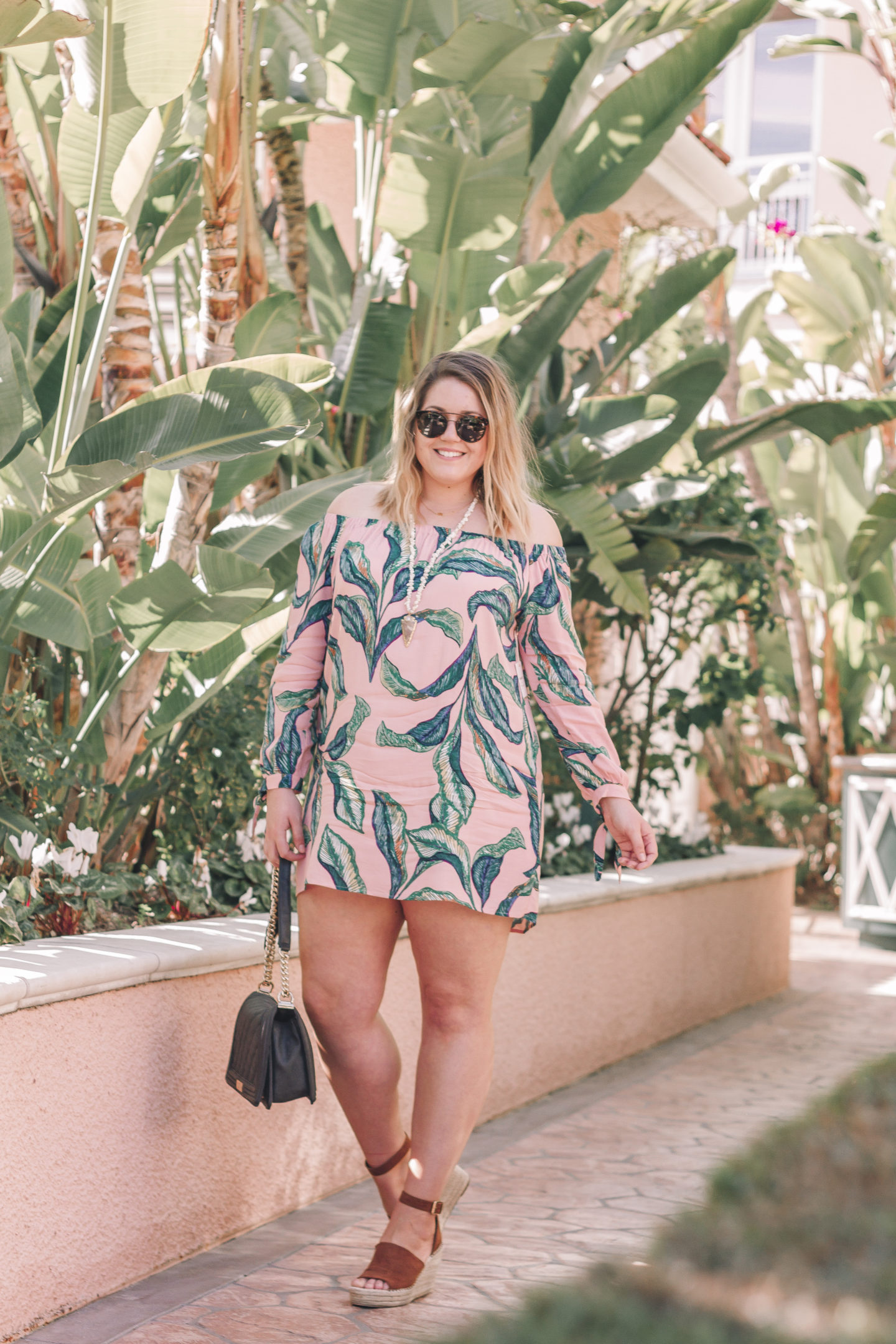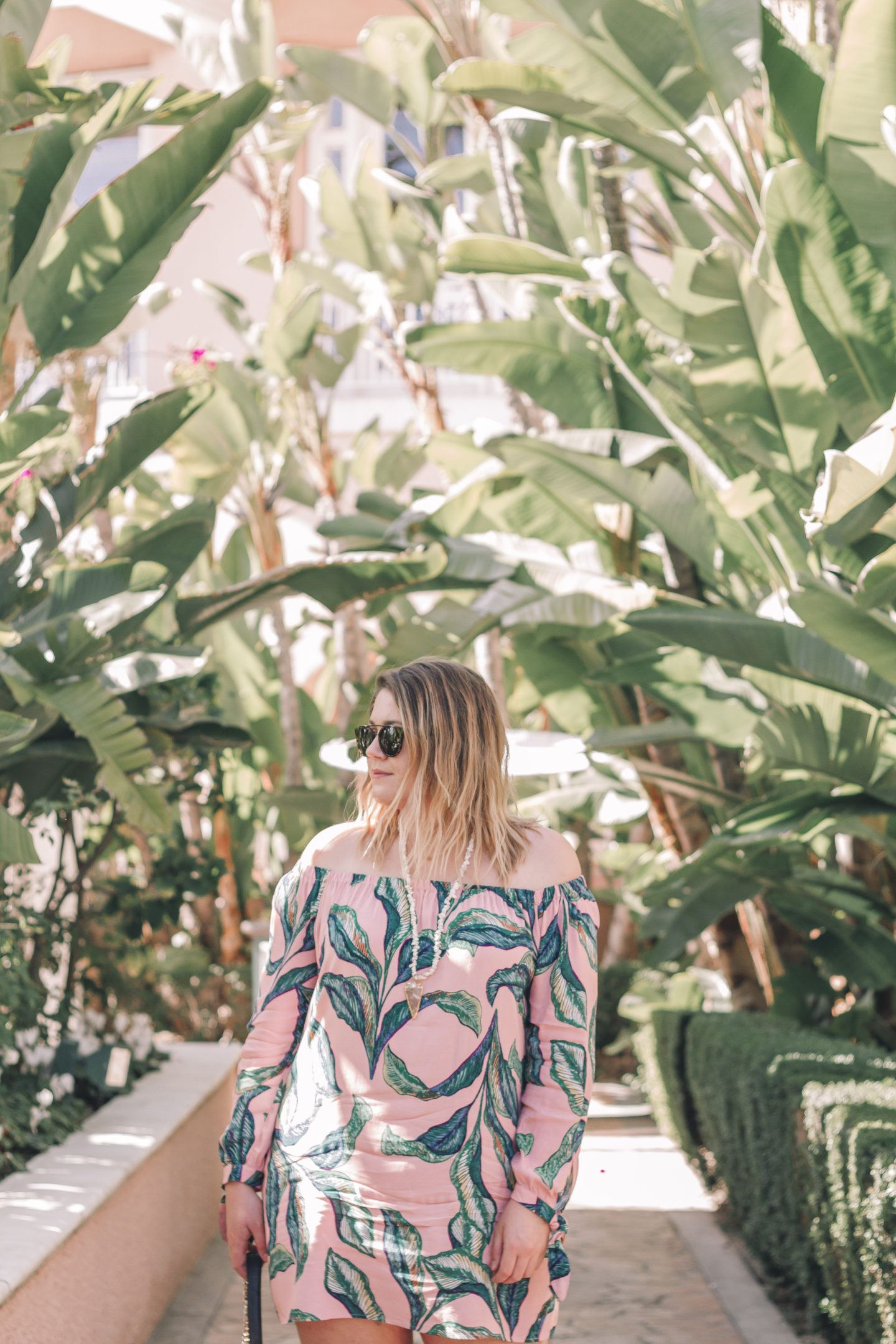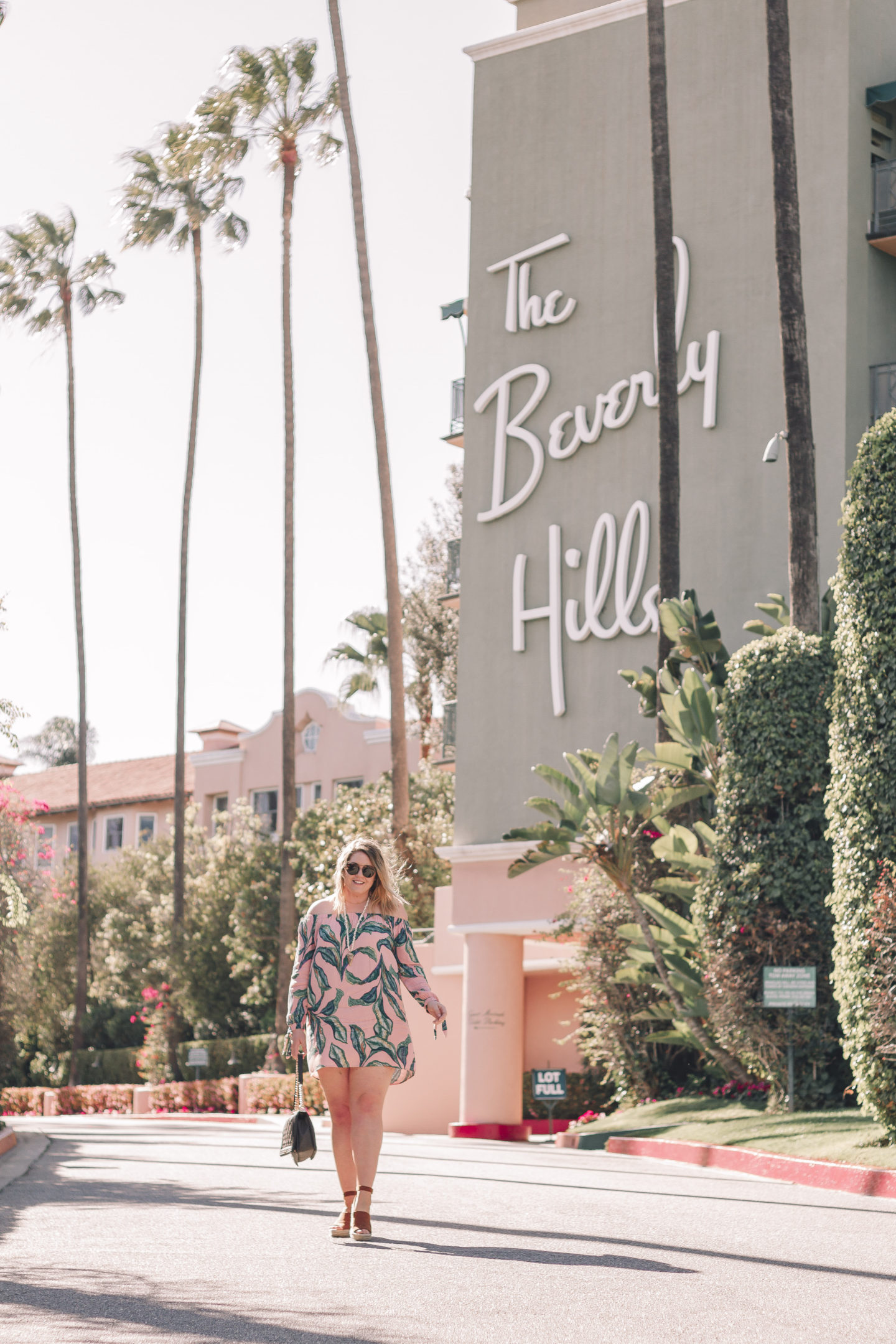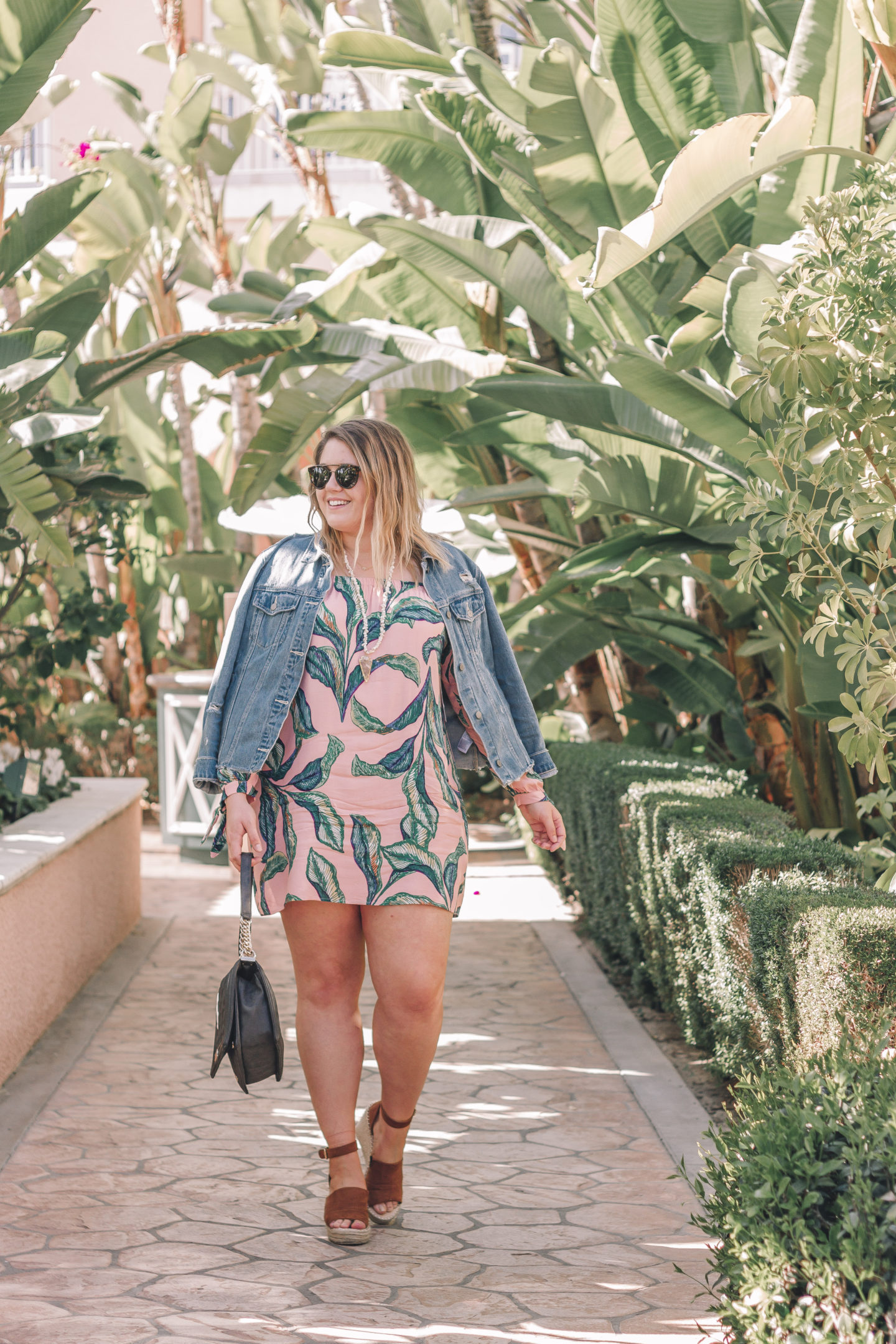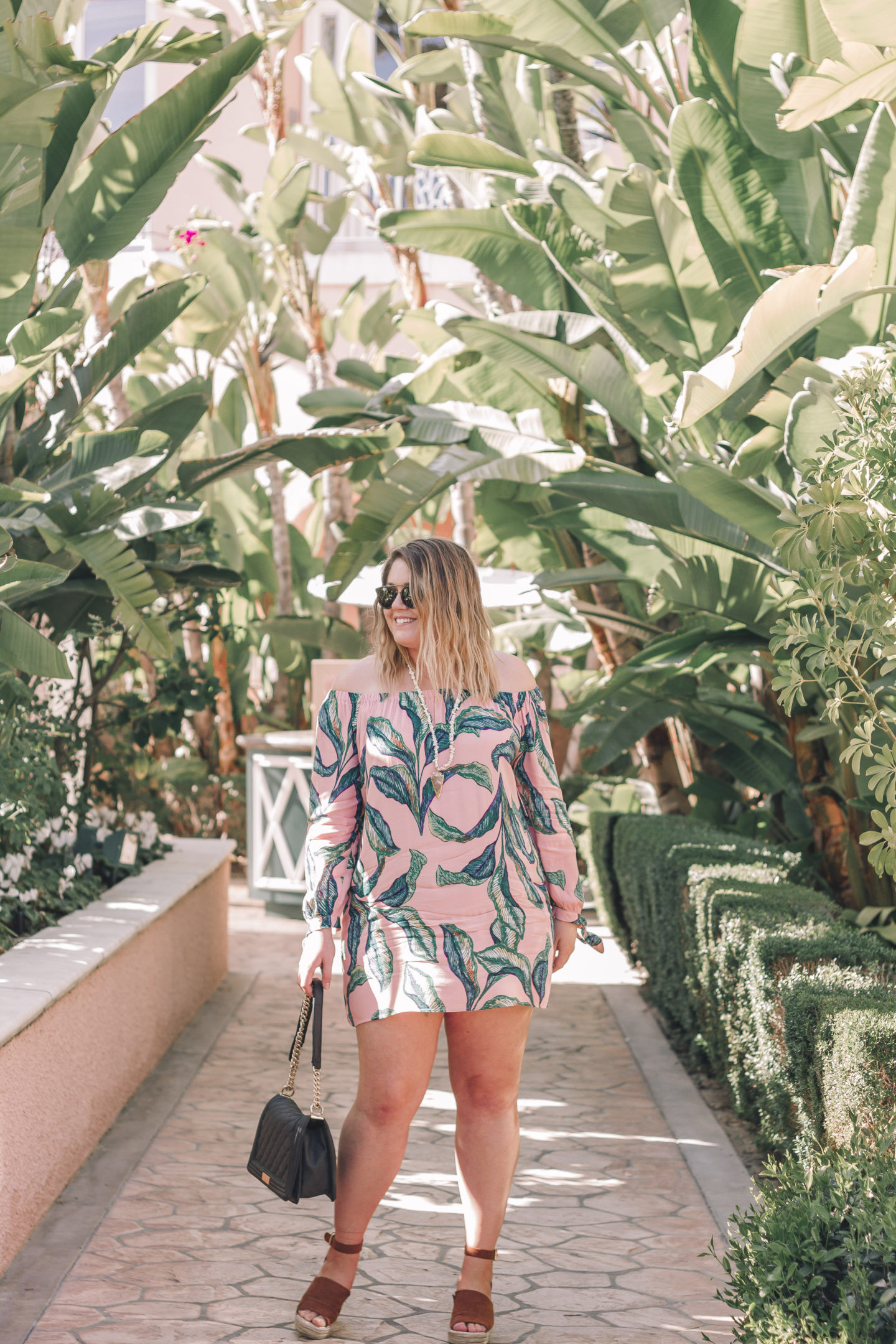 Outfit Details: Forever 21 Dress, JustFab Wedges, DIFF Sunglasses
Last week I FINALLY got to visit the Beverly Hills Hotel with my friend Lavenda! I've always seen pictures of this place and dreamed about brunching poolside at their Cabana Cafe (see that Instagram post HERE). I knew that Lavenda and I were planning on going, so I bought this palm print dress since it's the same aesthetic as the hotel. I don't care if I looked like a dork walking around the hotel because I felt great, haha!
Before we went to brunch, we were in the restroom changing and this British lady who looked SO FAB stopped Lavenda and complimented her on her outfit. The conversation continued and the woman ended up inviting Lavenda to be a guest on her podcast, which she was recording in the conference room down the hall. After we finished brunch and photos, we met up with Gemma and her co-host, Emma, and they interviewed Lavenda, asking her about fashion, running a business, and self-love.
If you haven't followed my girl Lavenda on Instagram yet, you need to do that right now! I am so thankful that God has brought her into my life because she has so much wisdom, loves God so much, and is so real and speaks her mind.
SHOP THE POST: