/
PrettyLittleThing Summer 2019 Haul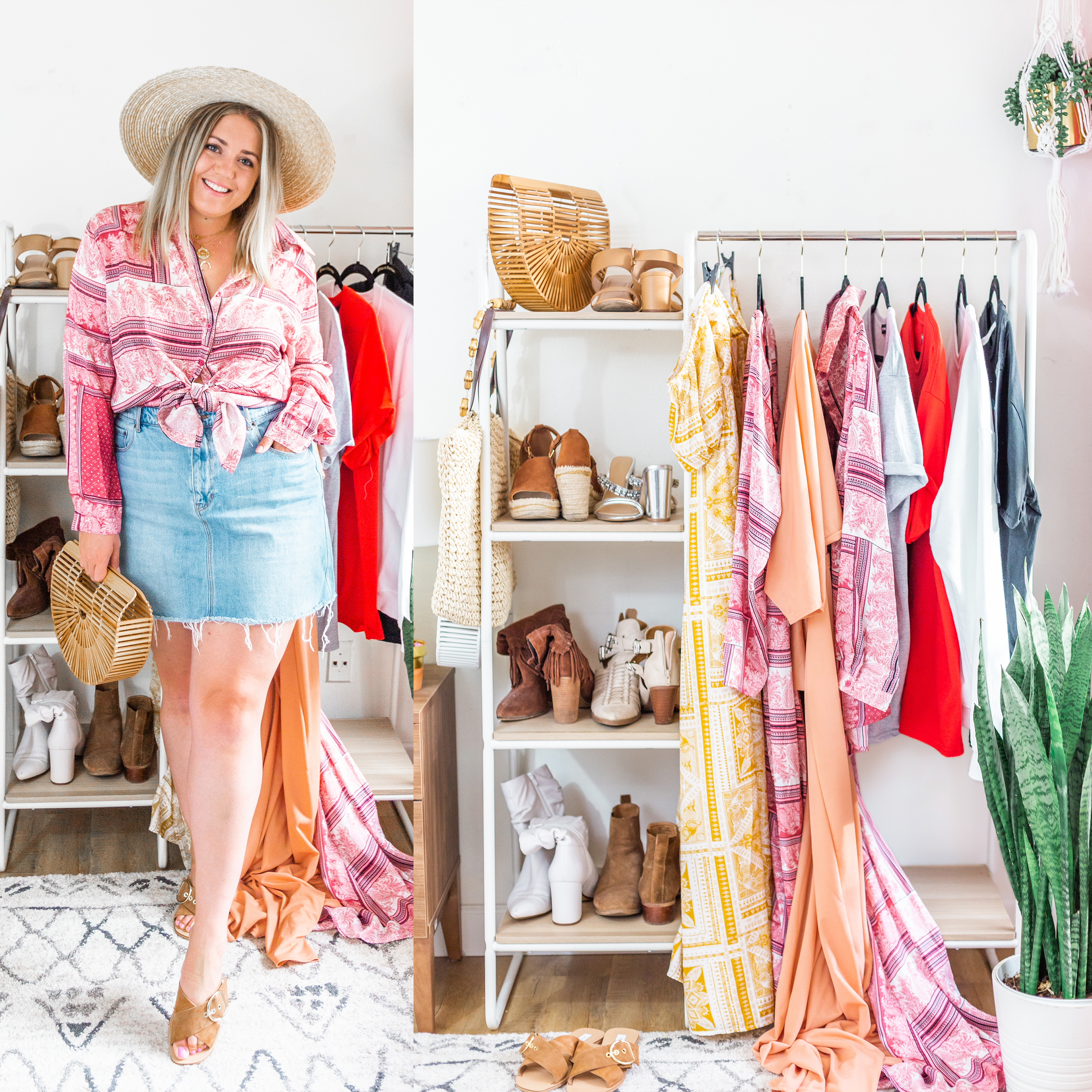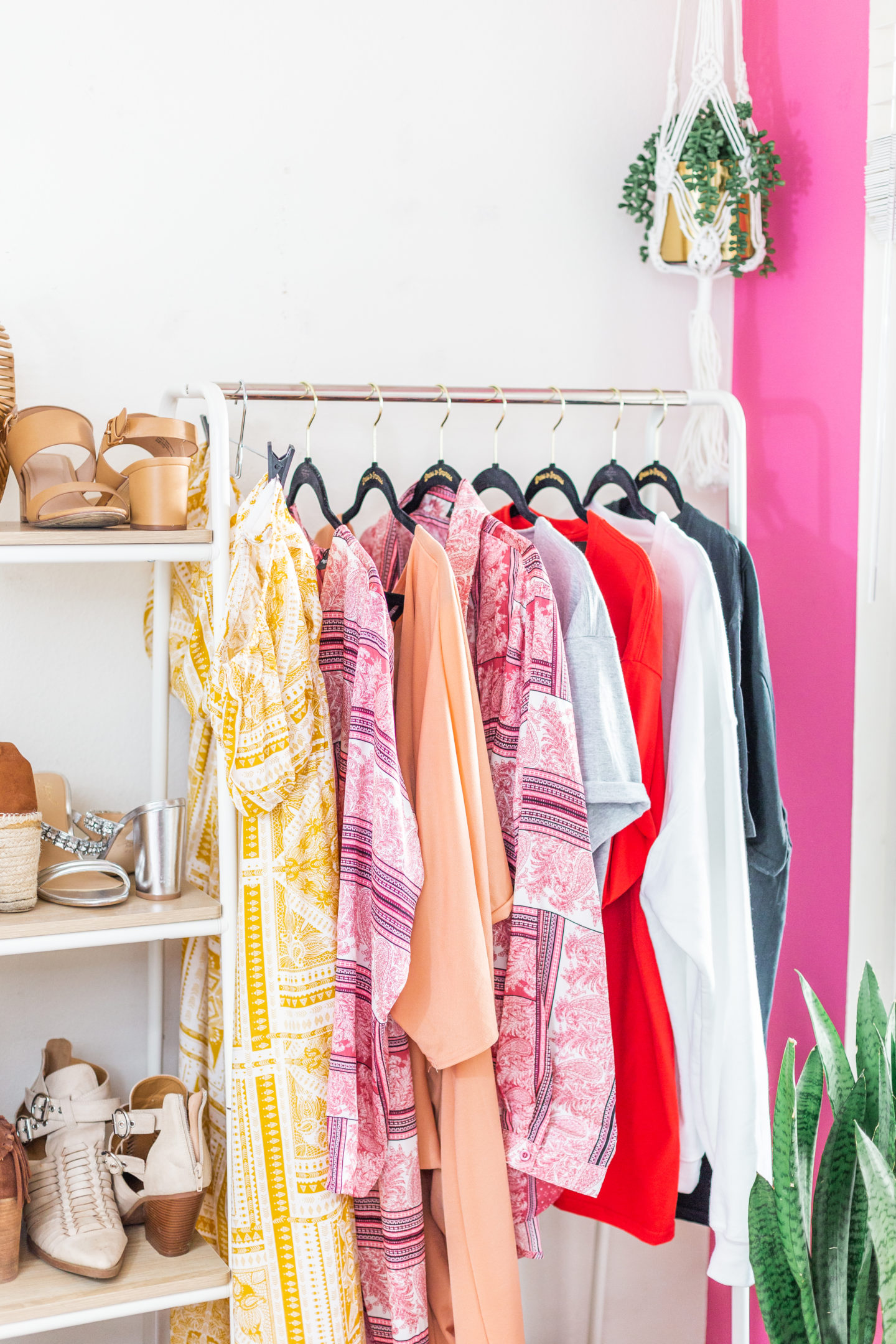 I recently got a bunch of new pieces from PrettyLittleThing, so I thought I'd do a Summer haul, blog post style! I got a mix of more dressy pieces and super casual pieces, which is something I love about PrettyLittleThing–they've got it all! Including super cute accessories! (including the iconic bamboo ark bag that's only $45 not including the discount!)
Okay now for the try-on…
The first item is this super cute yellow printed boho dress (also comes in plus size, but runs a little big, especially in the bust) with off the shoulder sleeves. It also has a pretty high leg slit which adds a little bit of sexiness 😉
I'm obsessed with the print on this next maxi dress! I'm a huge pink lover, and I think the scarf print is so pretty. It has a gorgeous low neck with a twist detail on the bust, and then is open in the front, but crosses over.
This next piece is that same pink scarf print, but in a blouse! You could totally style this a few different ways, but I chose to tie it at the waist with a denim skirt. This might be my favorite outfit out of everything!
So now we're moving into the more casual pieces, and the first couple are perfect for the 4th of July! If you still don't have anything to wear, this sweatshirt and t-shirt are both great casual throw on items, and they have express shipping for only $9.99 so you can get it on or before Thursday if you order today!
The last outfit is probably my second favorite out of everything! It's a little more edgy than what I usually wear, but I'm kinda loving it. This "Wanderer" graphic tee is so cute and super oversized (I'm wearing a large and usually wear XL), and I chose to pair it with some biker shorts. To be honest, just a couple weeks ago I told someone I wasn't into the whole bike shorts trend and didn't think I'd get into it, but I've seen some other girls style them in cute ways that are more my style so I thought I'd give it a try! And guys… they're so comfy! I wear yoga leggings all the time, so these are like a shorter version of those, so they're perfect for Summer.
By the way, everything is 40% off today with code "NOW40"!!! So start shopping 🙂
xo Katie
Thank you PrettyLittleThing for sending these pieces!