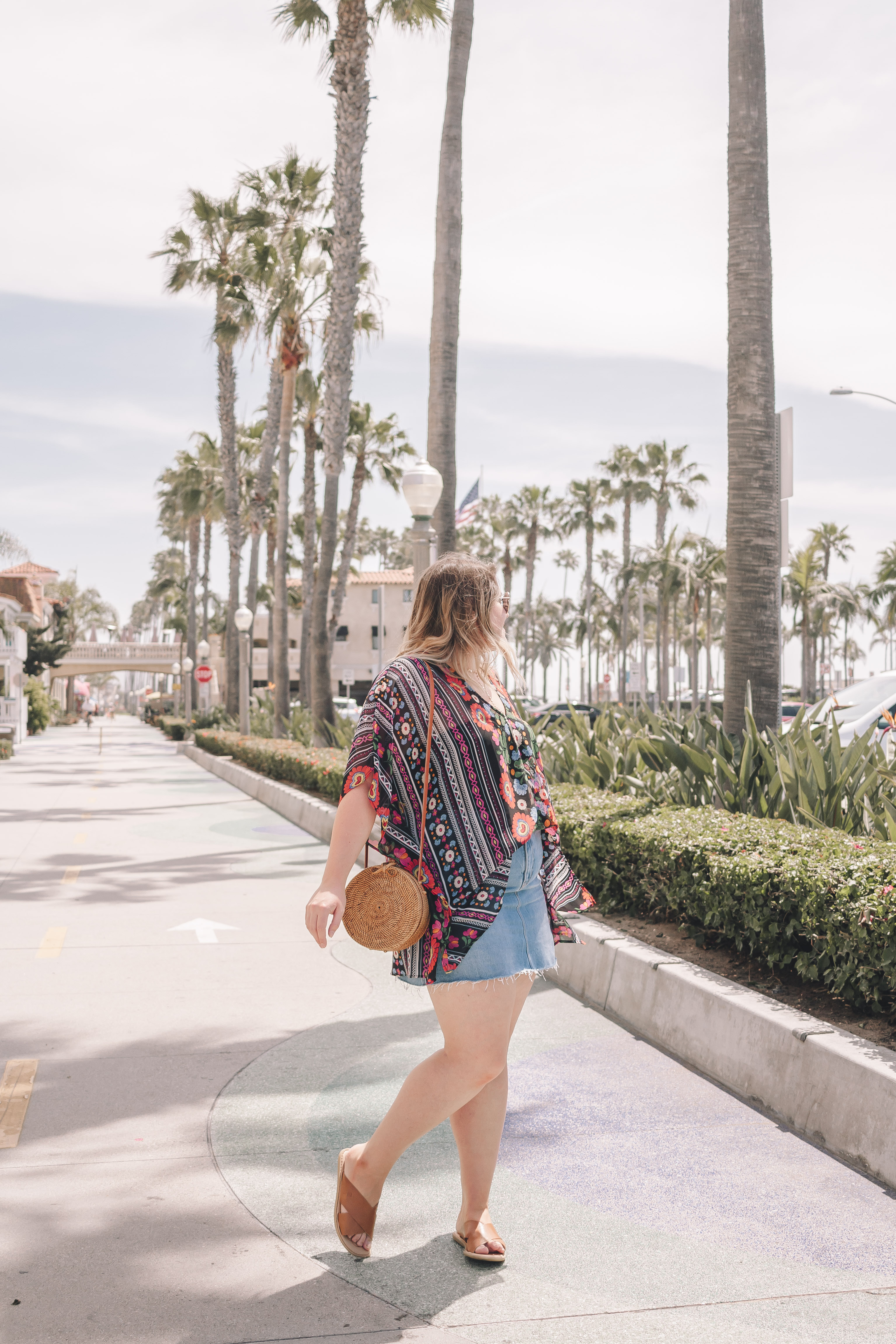 Outfit Details:
Joanna Baraschi Dress via Rent the Runway, Sensi Studio Straw Tote via Rent the Runway, Echo Accessories Hat via Rent the Runway, Splendid Wedges, Ten Things Jewelry Necklace c/o
Let's be real. No matter how much I love bargain hunting and the thrill it gives me when I find something at a major discount, I've got very expensive taste. Which is unfortunate considering I'm on a post-grad budget! But lucky for me (and you), Rent the Runway has made it possible to wear designer clothes and accessories at a fraction of the retail price! On their site, you can find THOUSANDS of dresses, handbags, sunglasses, jewelry, etc. that you would pay hundreds of dollars for in a regular store, but you get to rent each item for usually less than $100. I don't know about you, but I usually only end up wearing pieces a few times (unless I'm like, in LOVE with it, then I'll wear it every day!), so something like this where I can rent items and just wear them a couple times is a great idea.
Rent the Runway actually just released their Unlimited program where you pay $139 a month, where you get to rent 3 items at a time, and swap them out as many times as you want! They're letting me try it out for a month, and I picked out this dress, straw bag, and straw hat for my first three items for my first run and seriously have so many things on my hearts list that I don't think I'm gonna get to try them all! Whoops 🙂
You might be thinking, "$139? That's a lot of money for a monthly membership…" But it's not really when you do the math. I probably spend that much (or more) a month on buying (not the best quality) clothes, and $139 lets you wear UNLIMITED designer pieces a month, which would add up to thousands of dollars a month if you actually bought them. I'd say that's a pretty good deal!
So what are you waiting for?! Sign up for Rent the Runway's Unlimited membership HERE and get $30 off your first order!
xo Katie
Thank you to Rent the Runway for sponsoring this post!