/
A Weekend at Hotel Beverly Terrace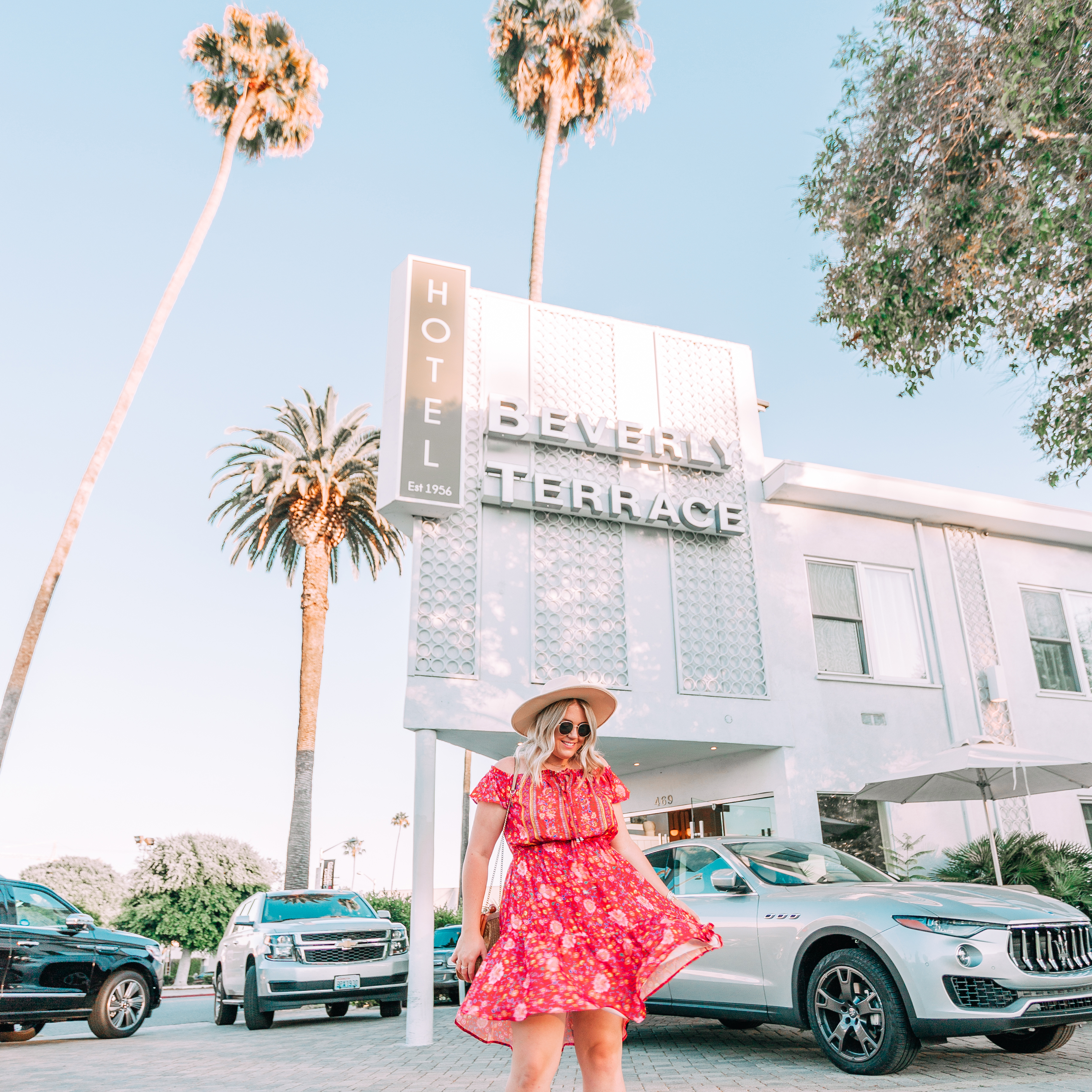 A couple weeks ago, my friend Hadasa and I had a fun little girls getaway at one of the cutest hotels in Beverly Hills–Hotel Beverly Terrace! I'd seen some other girls post photos here on Instagram and the decor totally caught my eye and I knew I had to stay there. Thanks to Beverly Terrace, we got to stay there a couple nights!
Like I mentioned, the first thing that caught my eye was the decor. It's so mid-century modern with some fun quirks like the kelly green headboard you can see below.
THE ROOM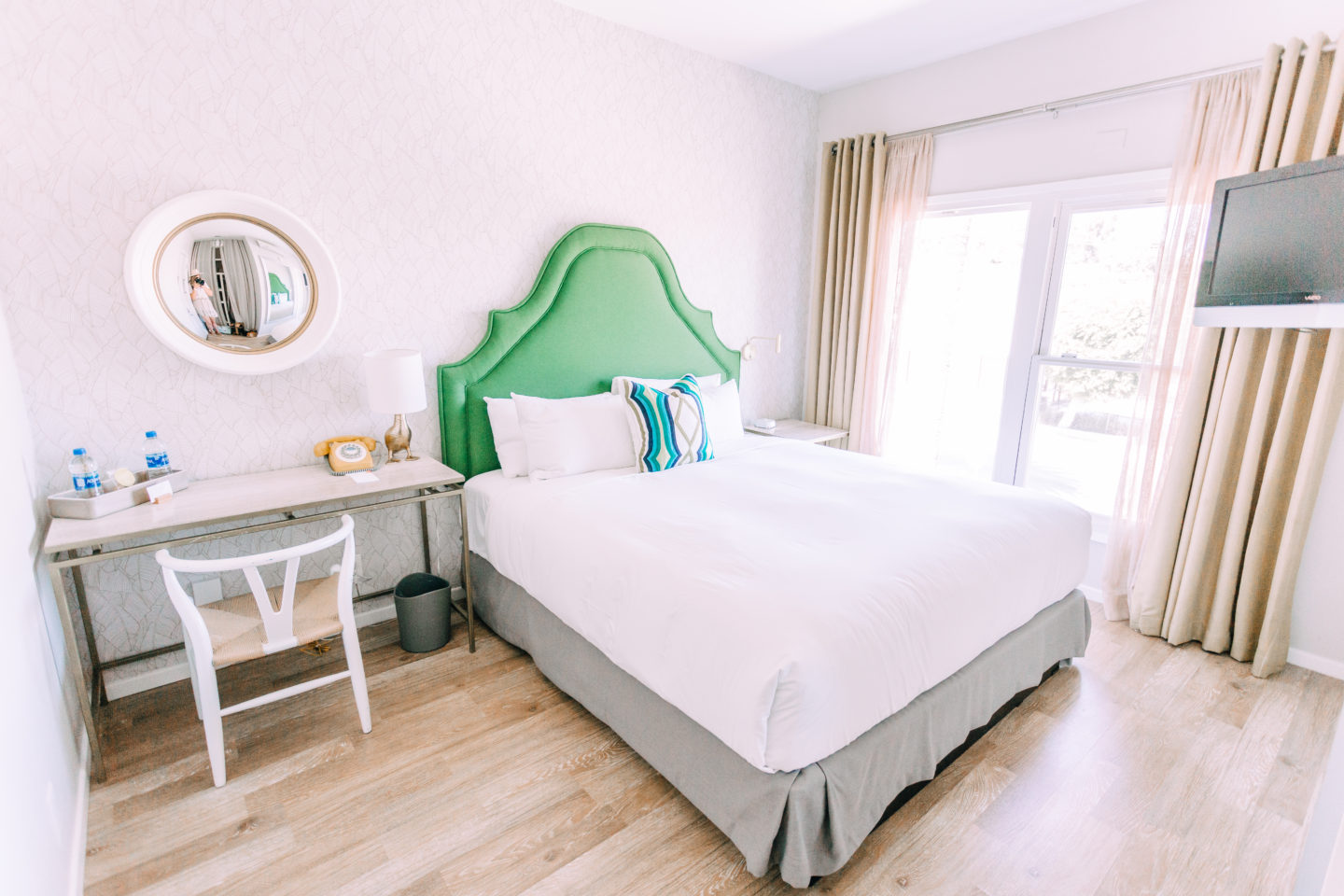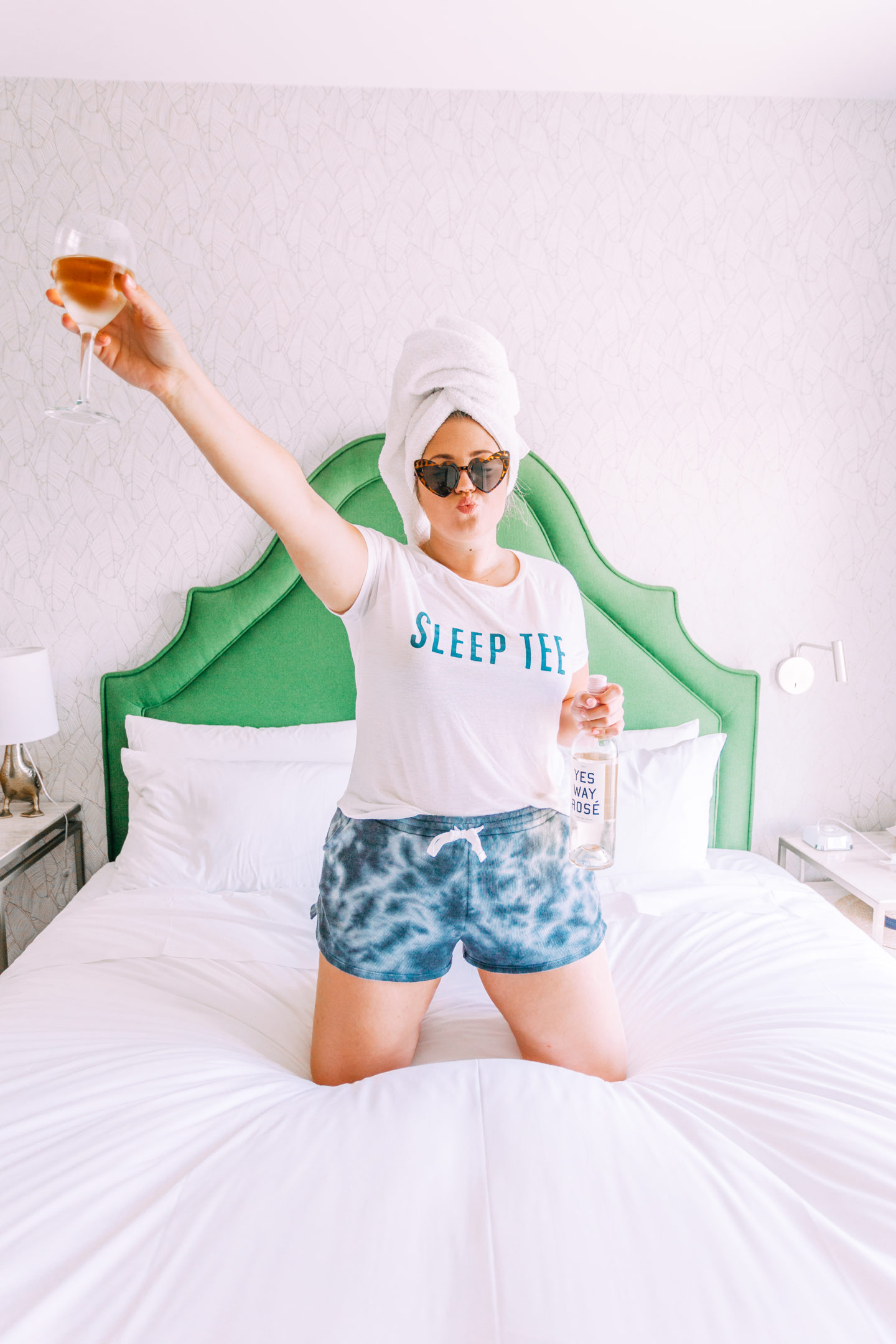 outfit details HERE
Even though we were in Beverly Hills, we hung out in the room (with the AC on) most of the full day we were there just because we've both been so busy and needed some time to relax. We also watched The Bachelorette Men Tell All in our PJs and rosé in hand, of course!
THE LOBBY
THE COURTYARD
The courtyard was for sure my favorite part of the hotel! I loved all of the plants, the seating with the pillows, and especially that tassel umbrella! They serve a complimentary continental breakfast every morning to hotel guests, and the area where they serve it is right inside (the restaurant), so you can bring your breakfast out here to the patio and enjoy the morning sun (or in this case, rain!)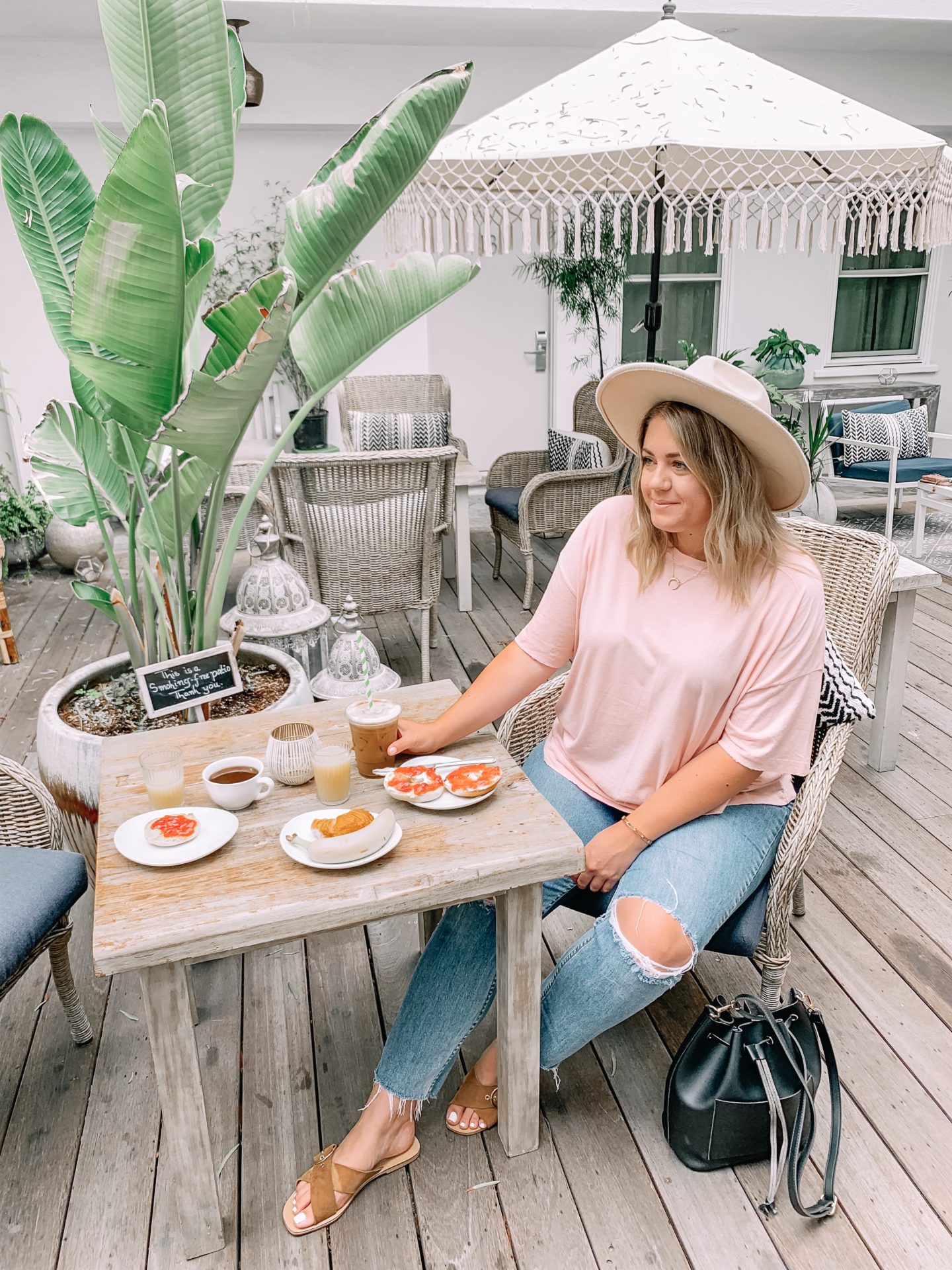 outfit details HERE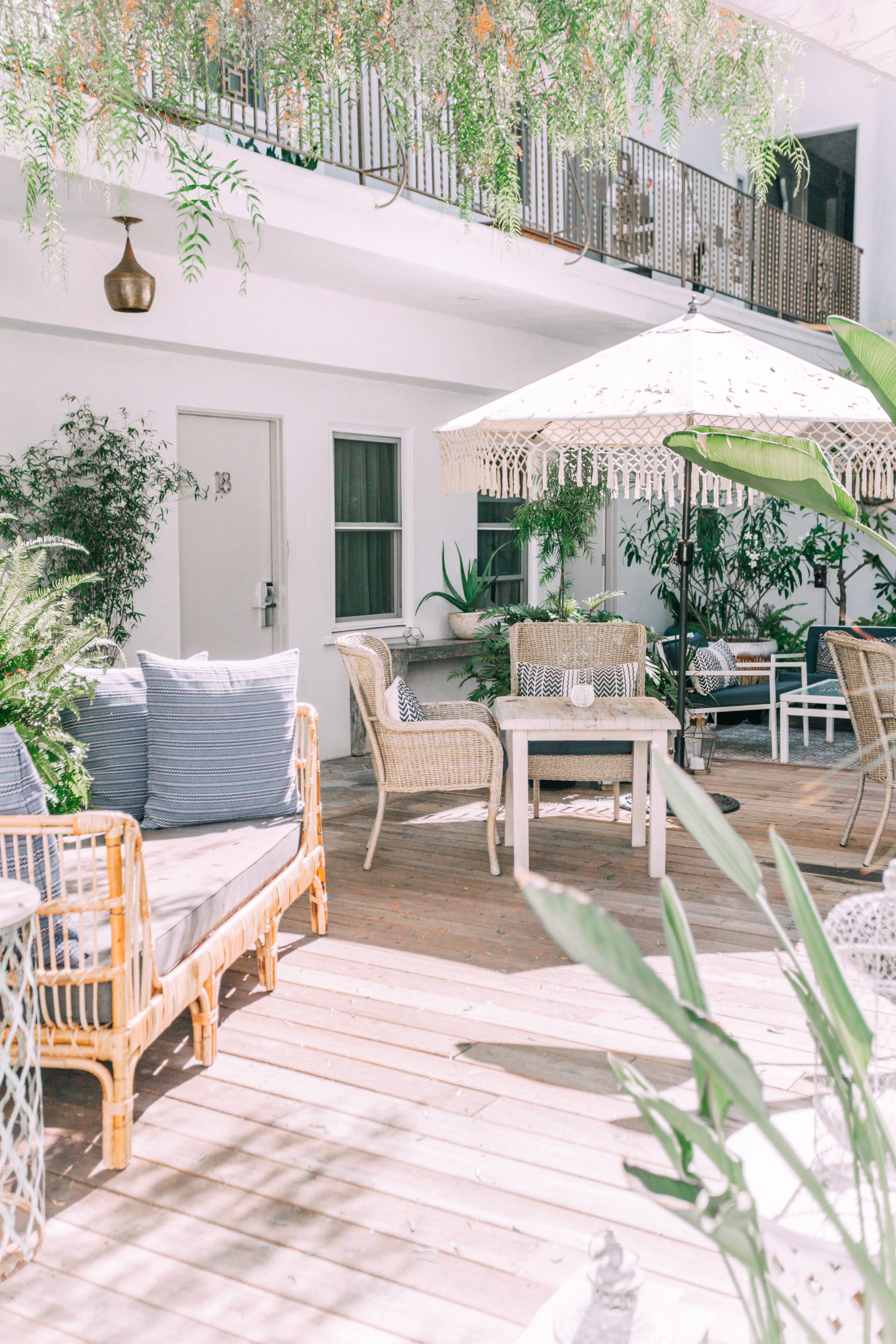 outfit details HERE
CAFE AMICI
Like I mentioned, the restaurant, Cafe Amici, is right inside from the courtyard. It's a little Italian place with the yummiest food and amazing service. I was boring an ordered the spaghetti & meatballs 🙂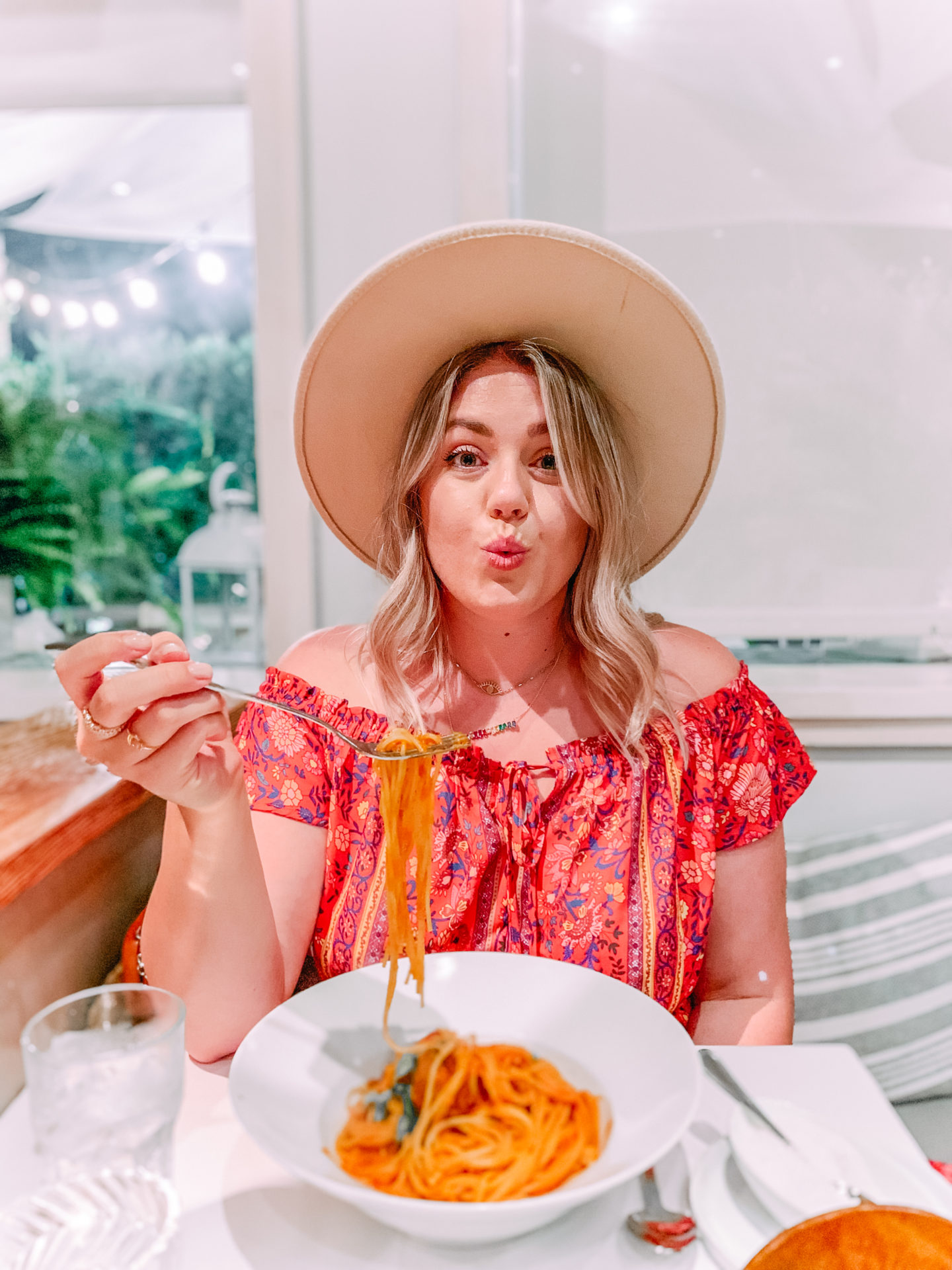 THE ROOFTOP
In addition to the courtyard area, they also have a rooftop patio with lounge chairs tables where you can enjoy your morning coffee, bathe in the afternoon sun, or sip on a glass of wine during sunset. Hadasa and I brought up a couple canned cocktails the first night and just relaxed and chatted.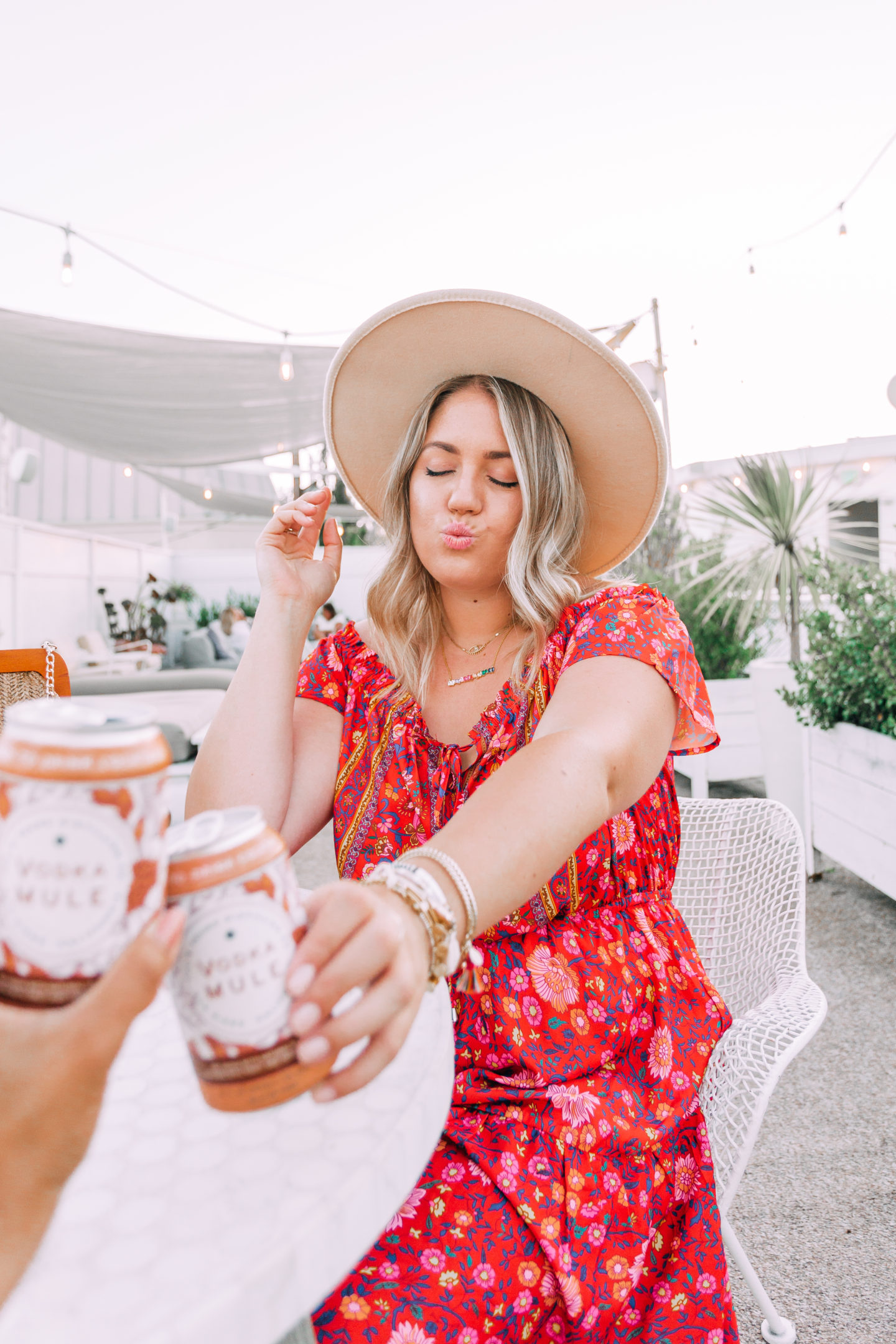 outfit details HERE
If you're visiting Beverly Hills/LA and want somewhere a little more low key but still stylish to stay, Hotel Beverly Terrace is the perfect option! And if you book a stay there, make sure you tell them I sent you 😉