/
Altar'd State in Zion National Park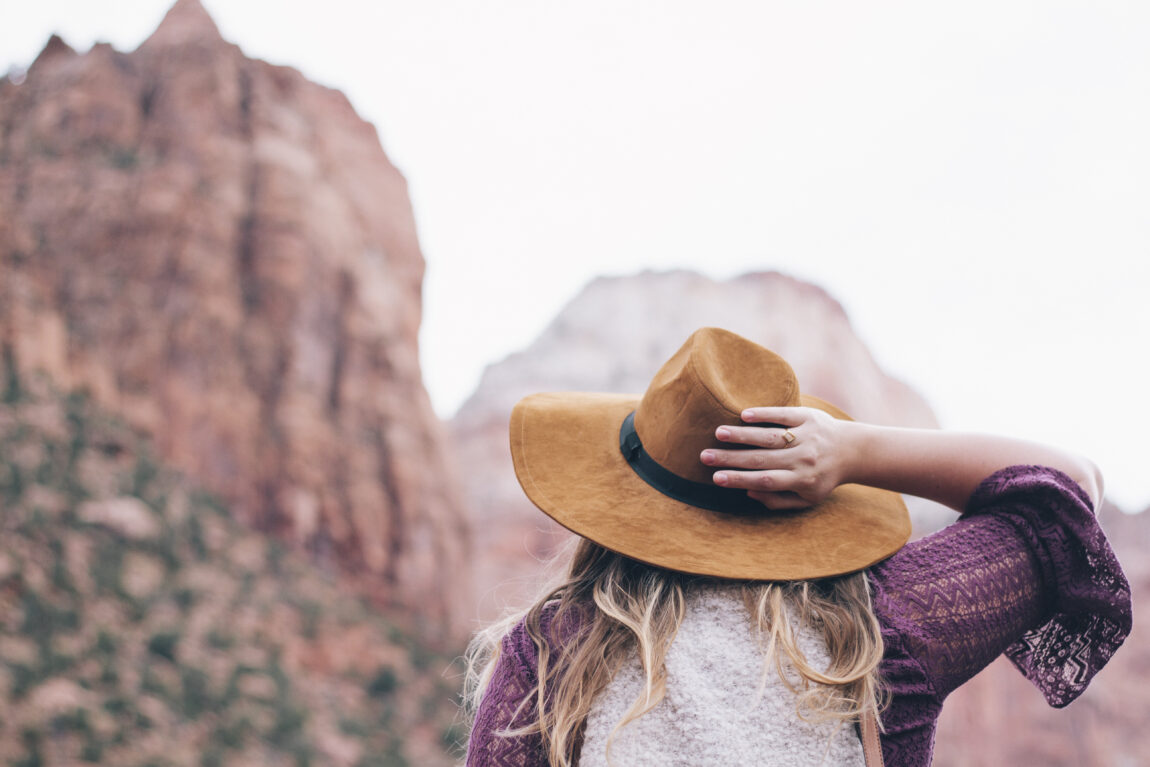 Last weekend, a couple friends and I took a trip to Utah to cross all five of the National Parks off our bucket lists. It was a long and exhausting trip, but man, let me tell you… It was AMAZING!!! I'll be sharing more on that later, but today I'm excited to share a collaboration with one of my new favorite brands that I shot in Zion National Park! I found Altar'd State a few months ago while doing my daily browse on Instagram and instantly fell in love. They have tons of adorable and kinda boho clothes that are all pretty affordable and create beautiful and inspiring photos and look books each season. But the best part? They are an openly Christian company that shares their faith and inspiring words on their website and social media. I seriously LOVE when companies or public figures openly share their beliefs with their customers/followers/fans even if there's a risk of not making sales or growing in numbers because sharing the truth is worth WAY more than money.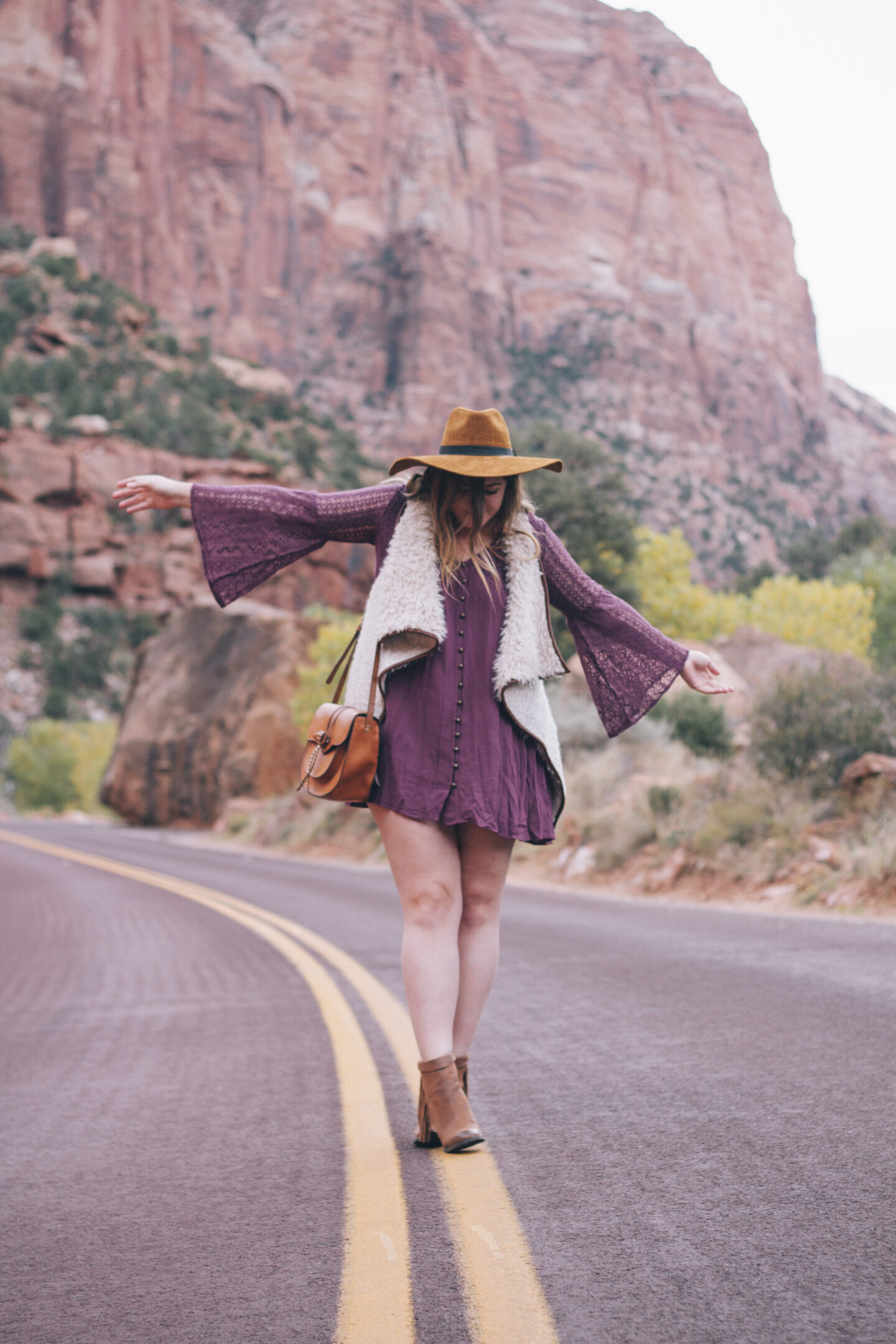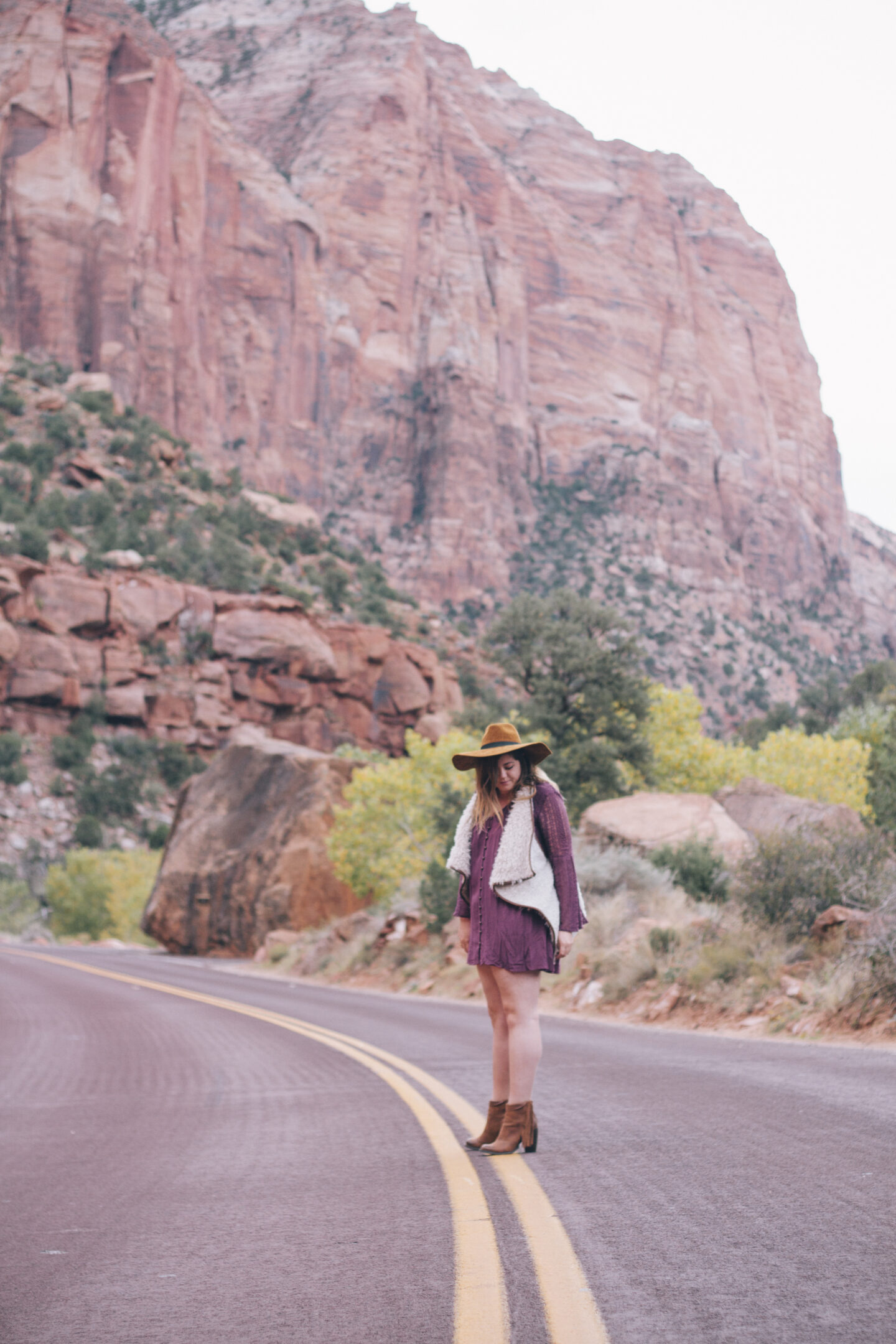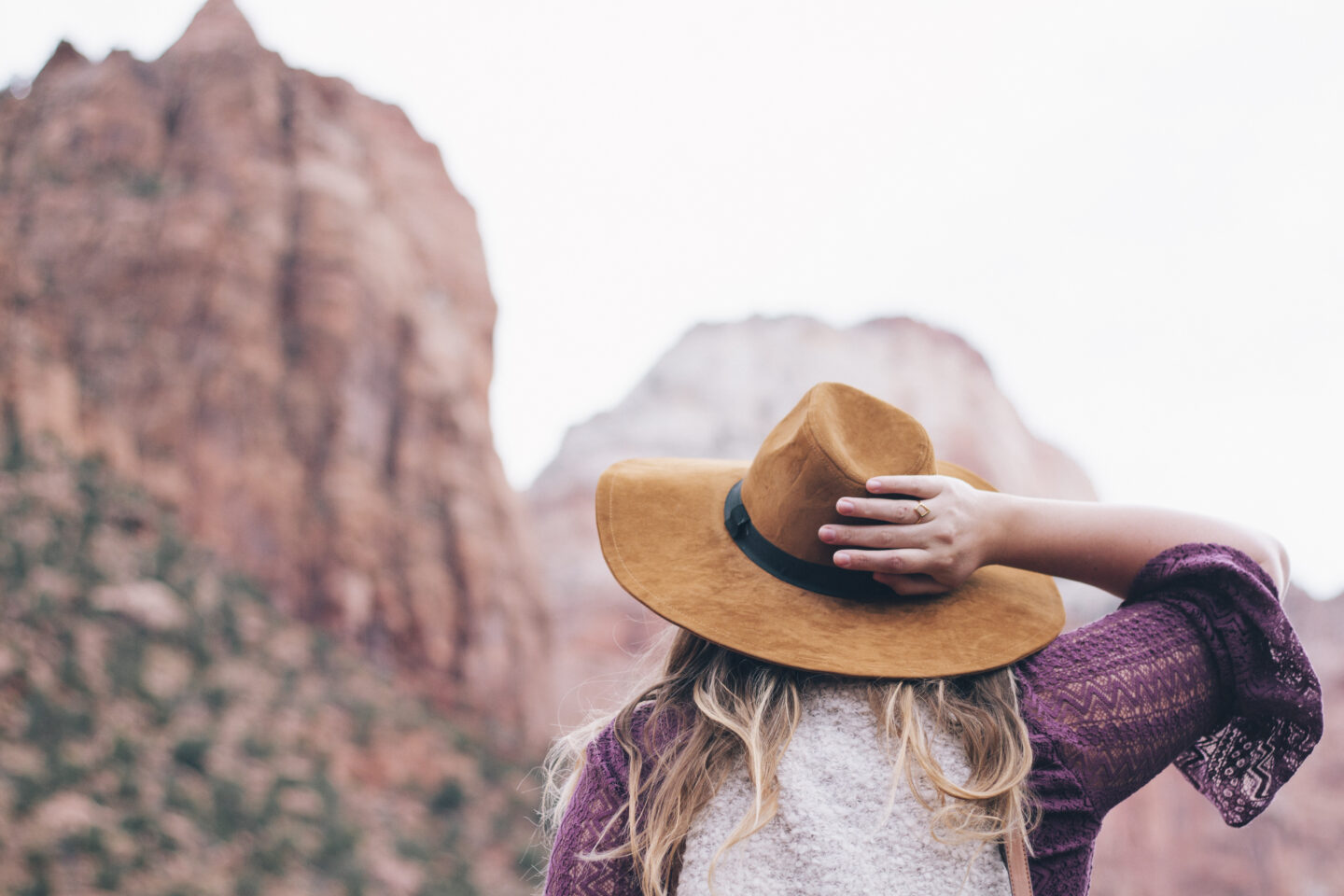 A couple things that are also cool about Altar'd State: They are super into giving back! As they say, "It's not what we do… It's who we are! We want to inspire a movement to stand out – for good." A few of the things they do to give back are donating 1% of all sales to local and international charities, fund employee volunteer hours each month, and work with vendor partners who share their mission to give back.
Another awesome thing they do is have a space on their website for prayer requests to be submitted. I think this is so cool because it shows that they really care about their customers and want to be a part of their lives!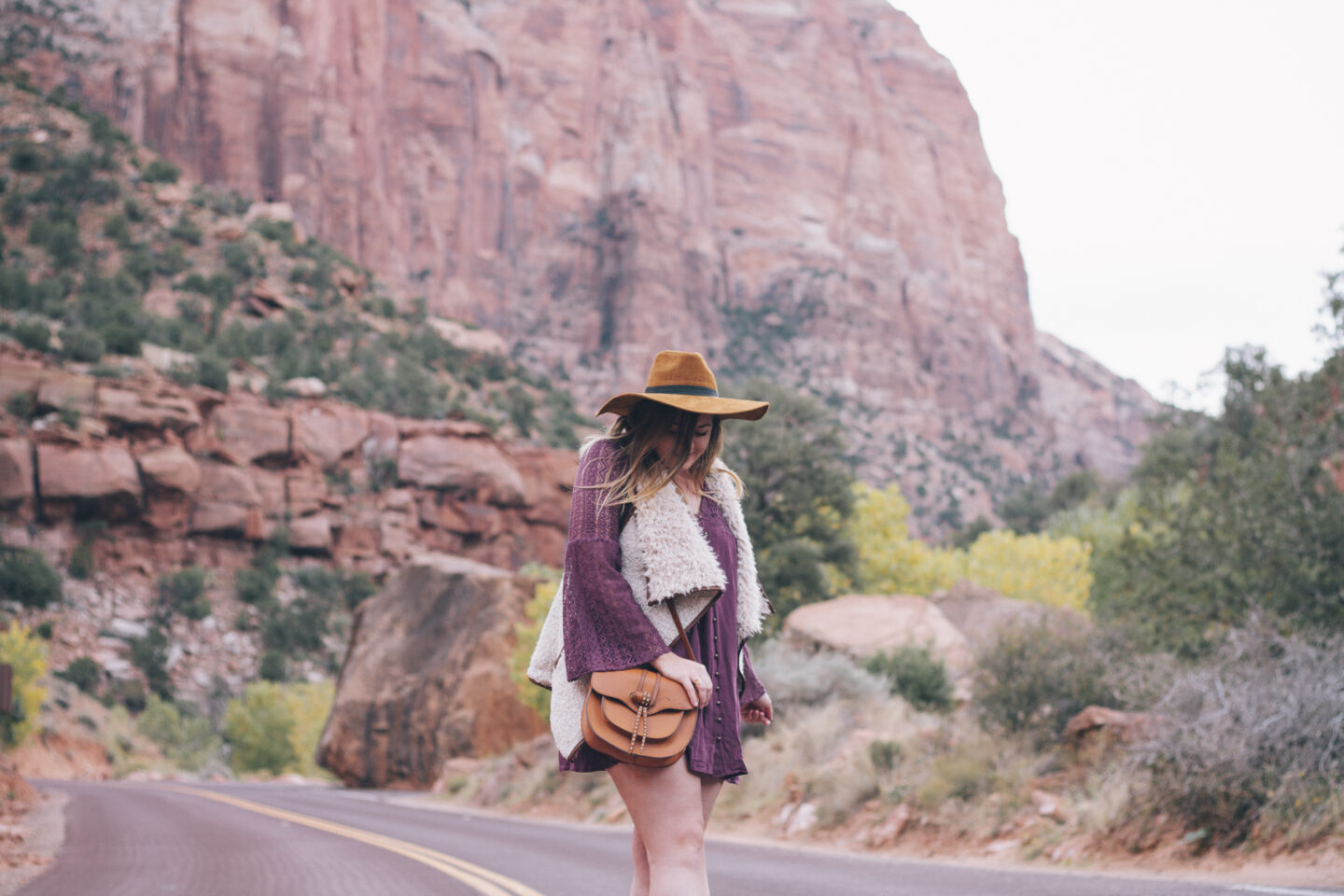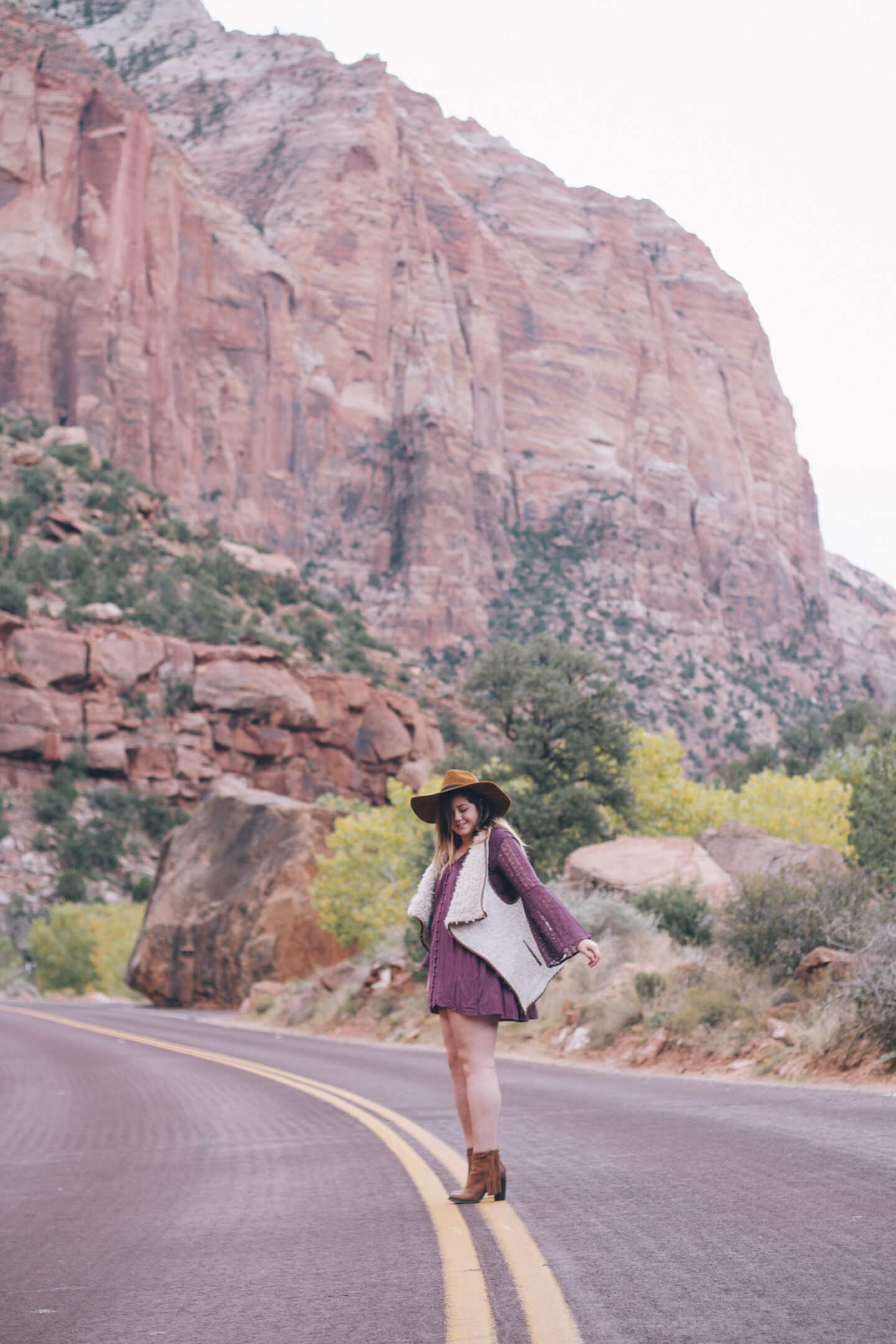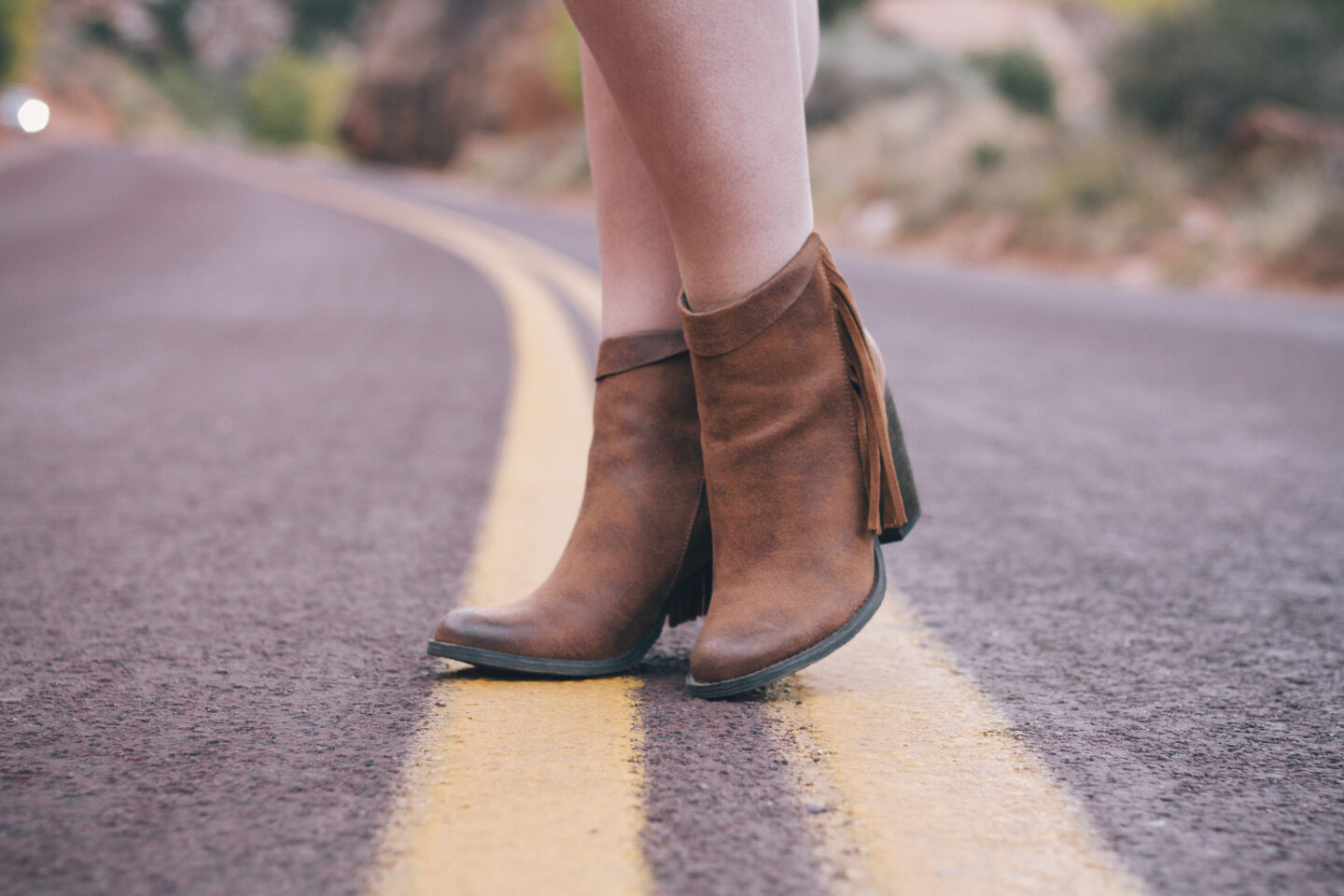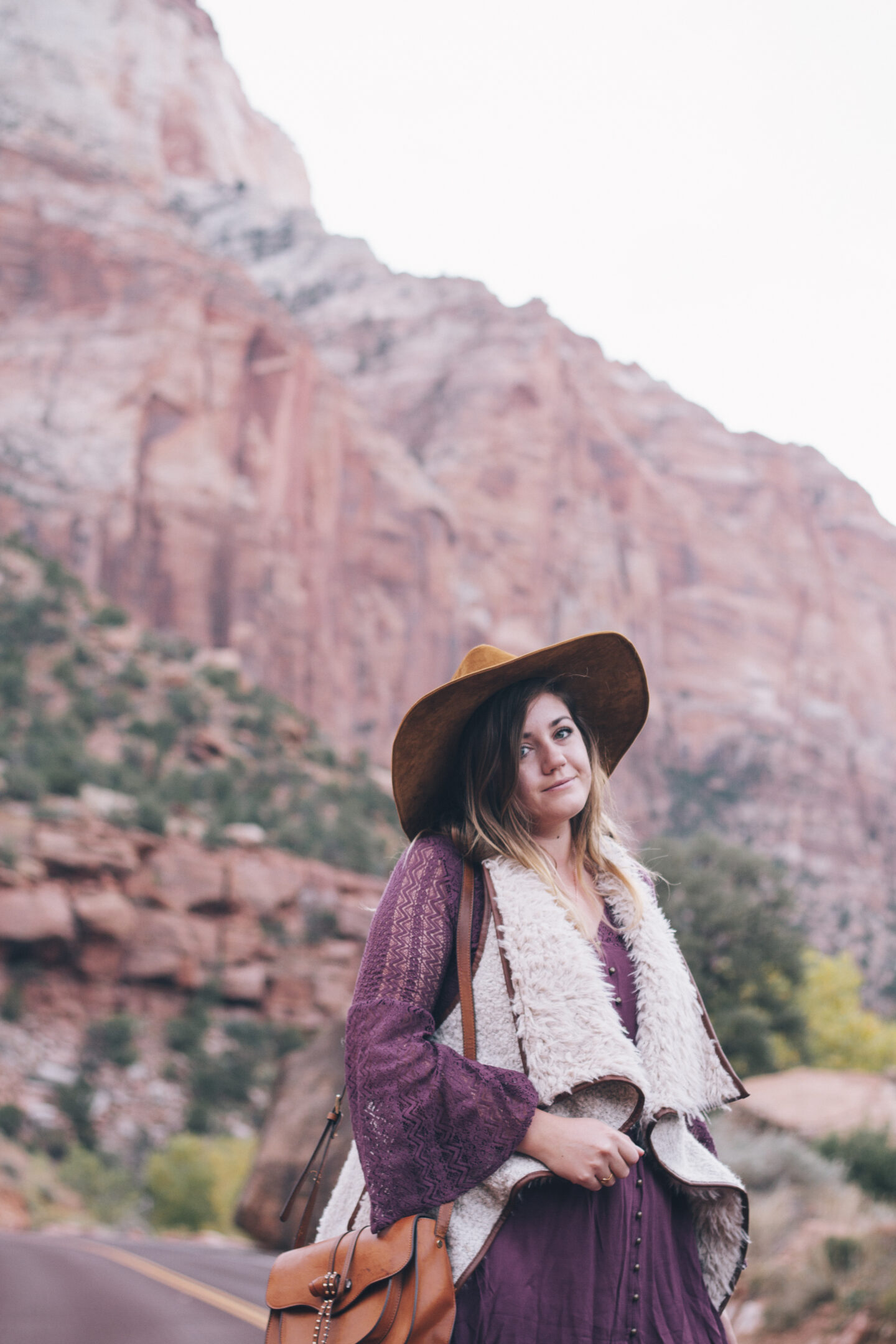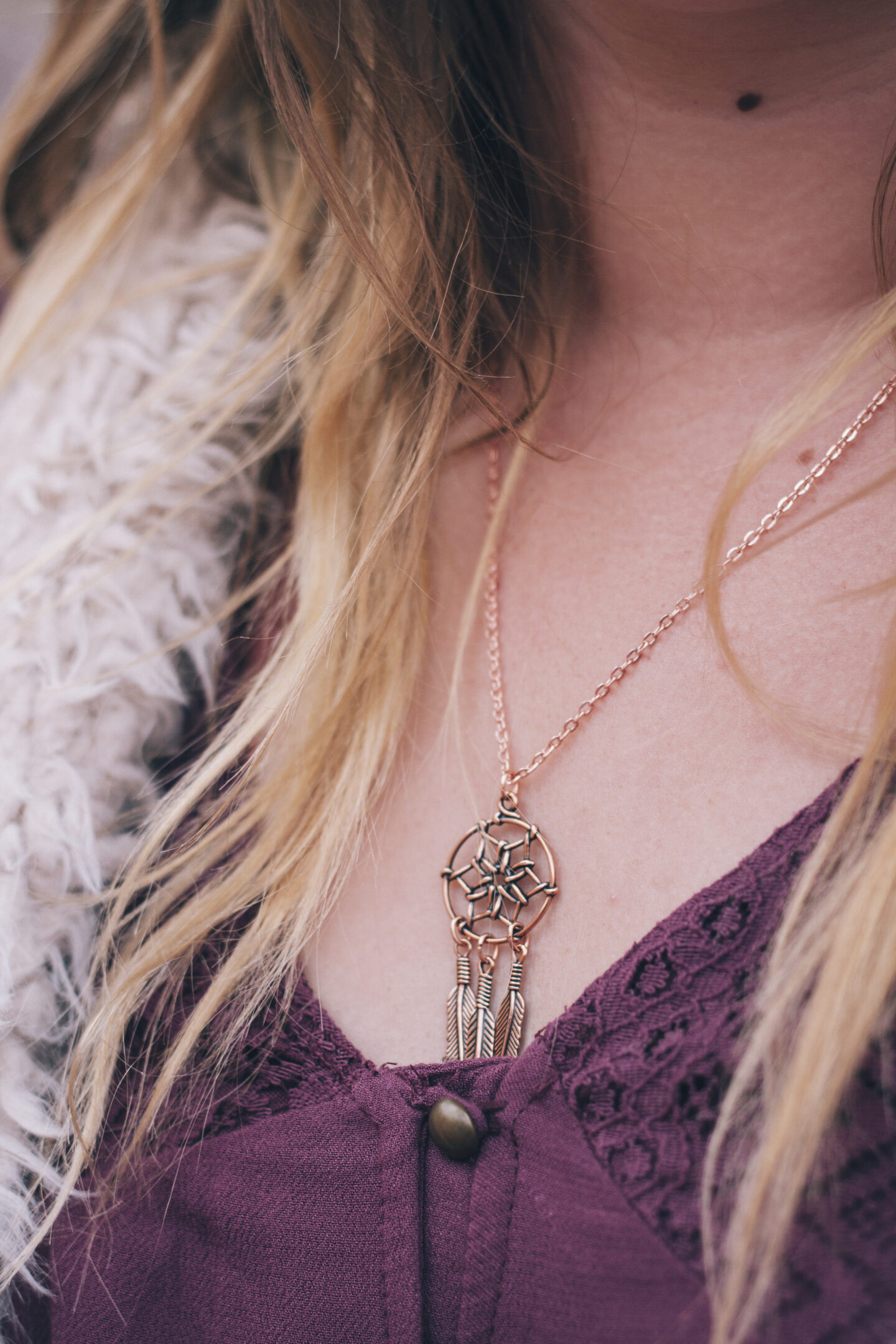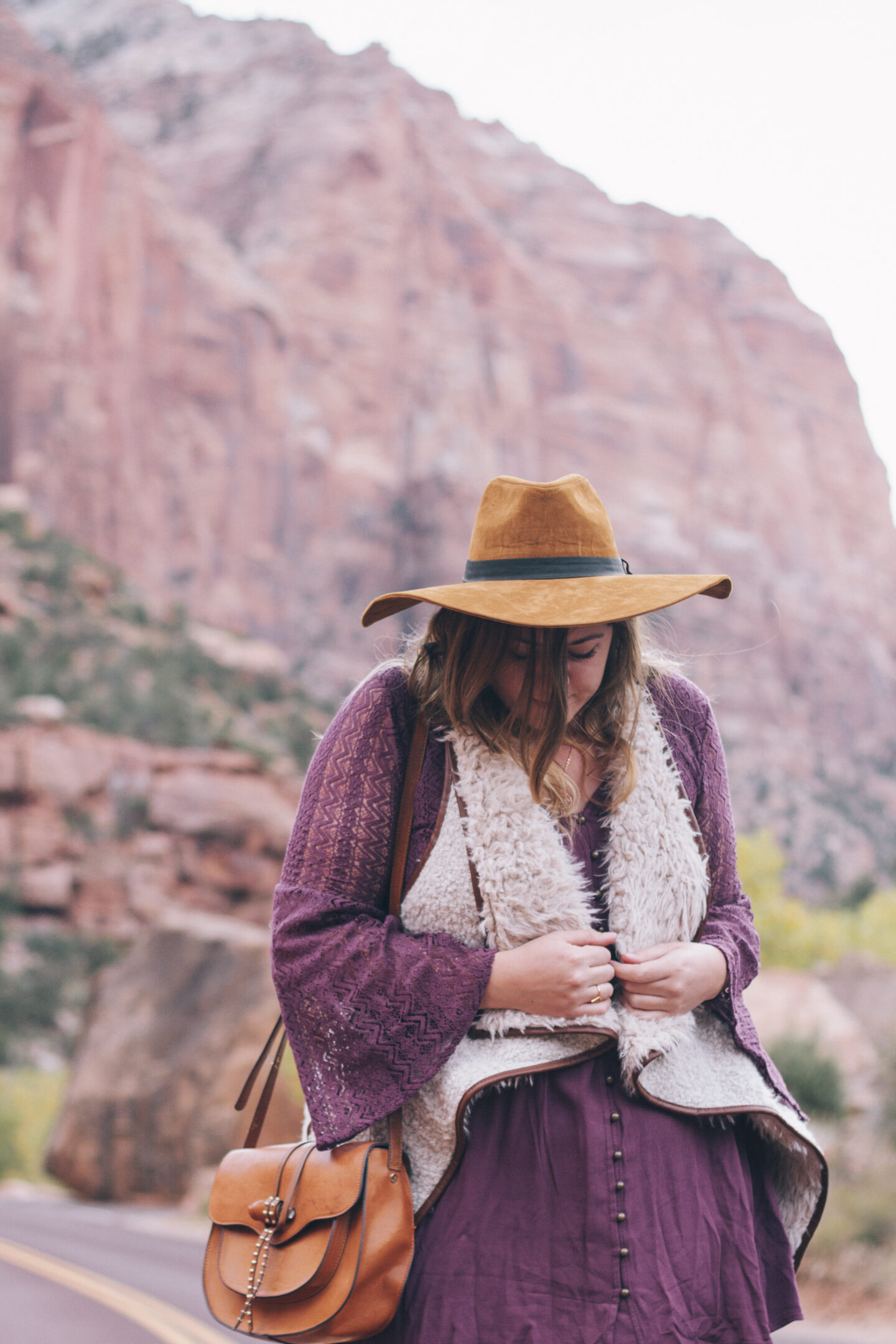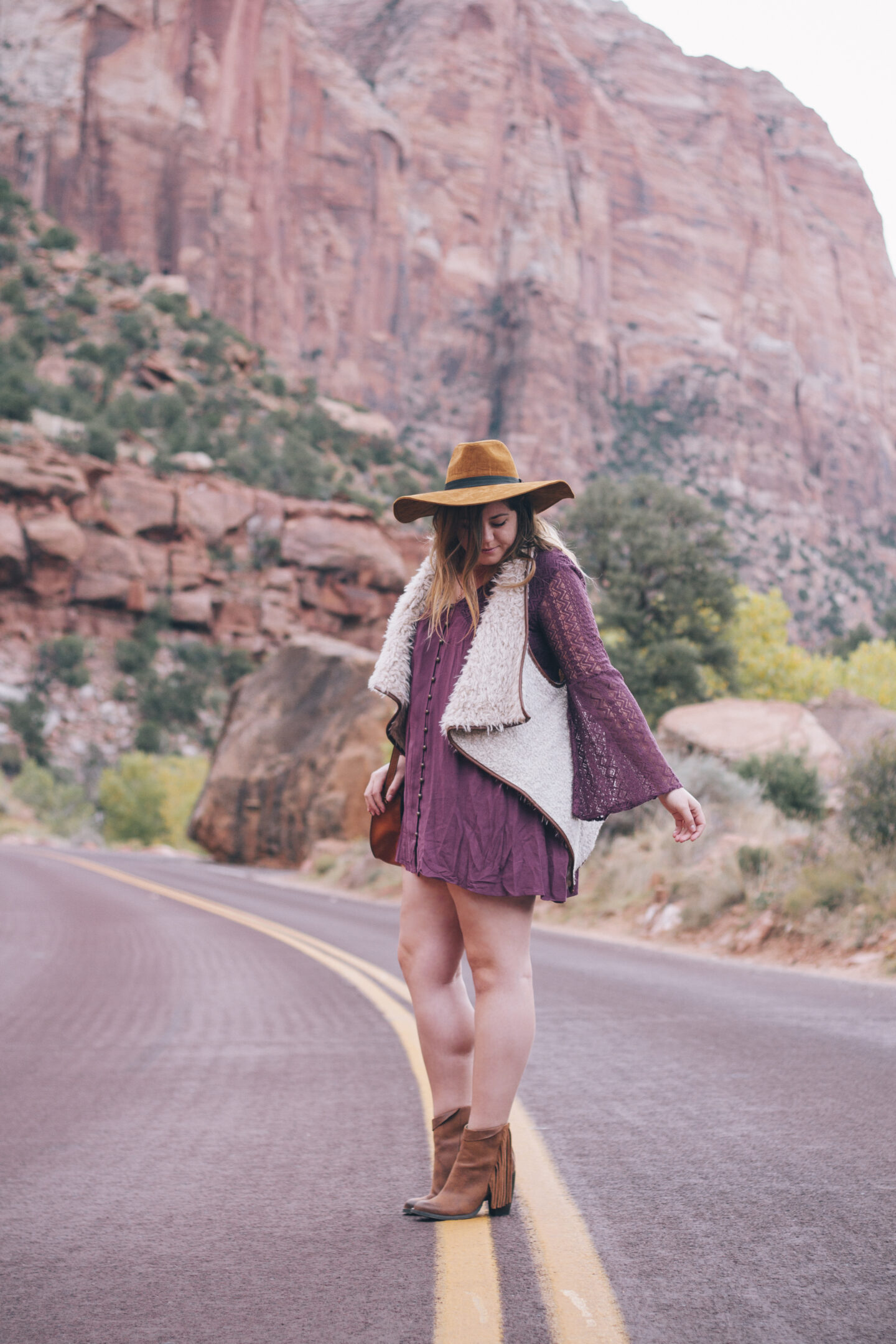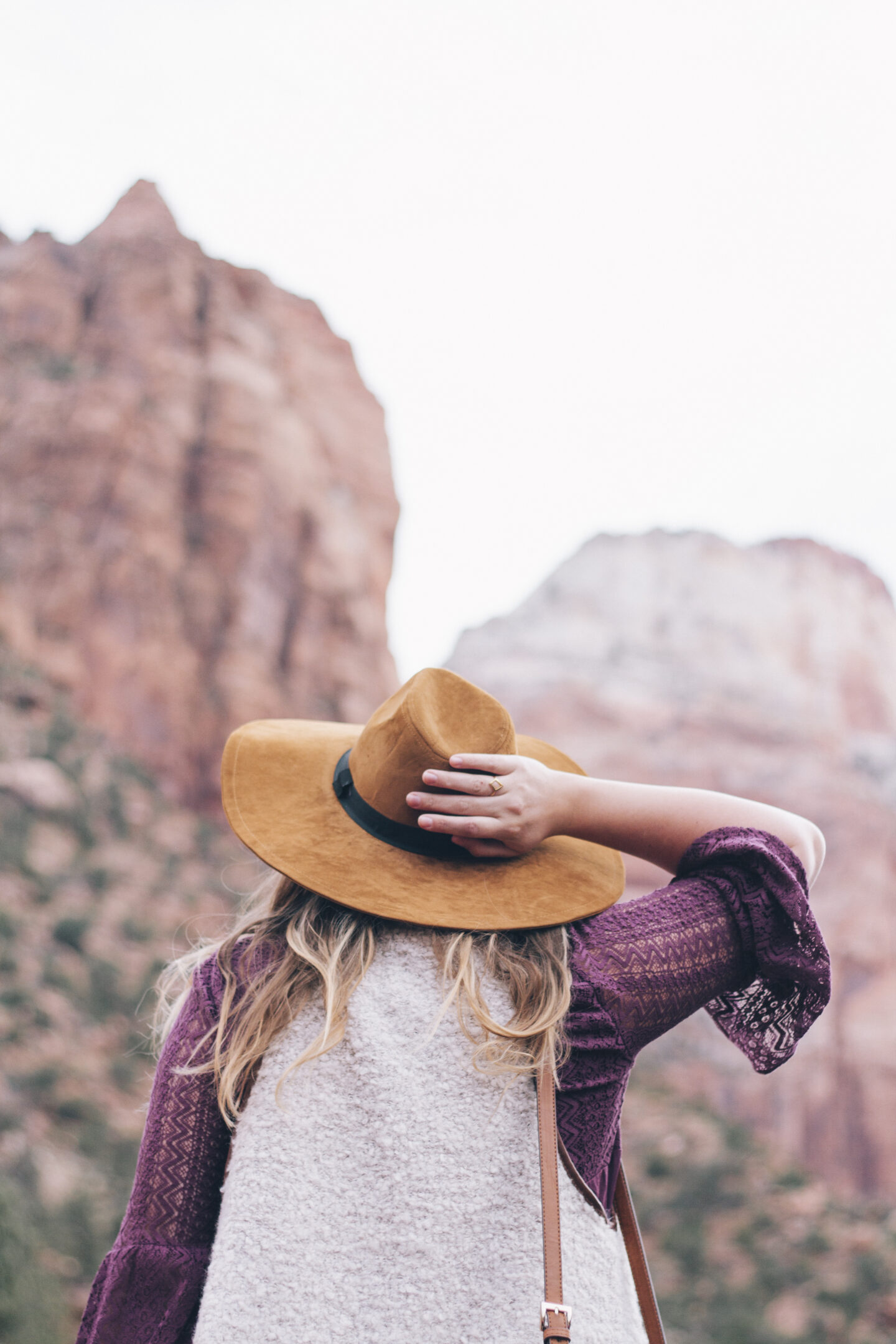 outfit details:
Altar'd State Dress, Vest, Boots, & Hat c/o
Can't wait to share more about my trip to Zion!

P.S. Please excuse the tired/barely-any-makeup face… I was on my last day after camping for 5 days 😉
This post is sponsored by Altar'd State. All opinions are my own, as always. Thank you for supporting the brands that make allGLAMMEDup possible!