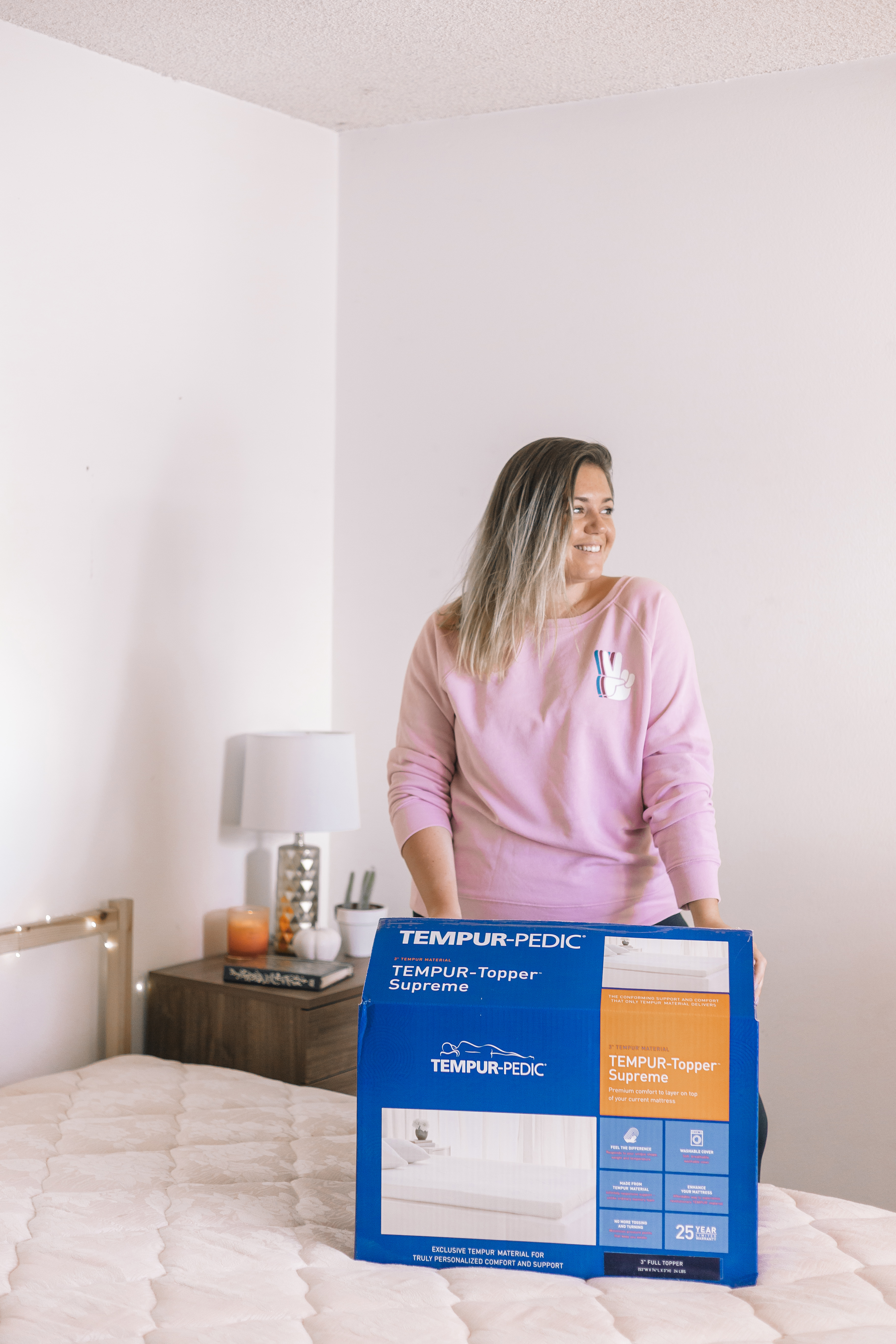 Disclaimer: This post is sponsored by Tempurpedic, but all thoughts and opinions are my own.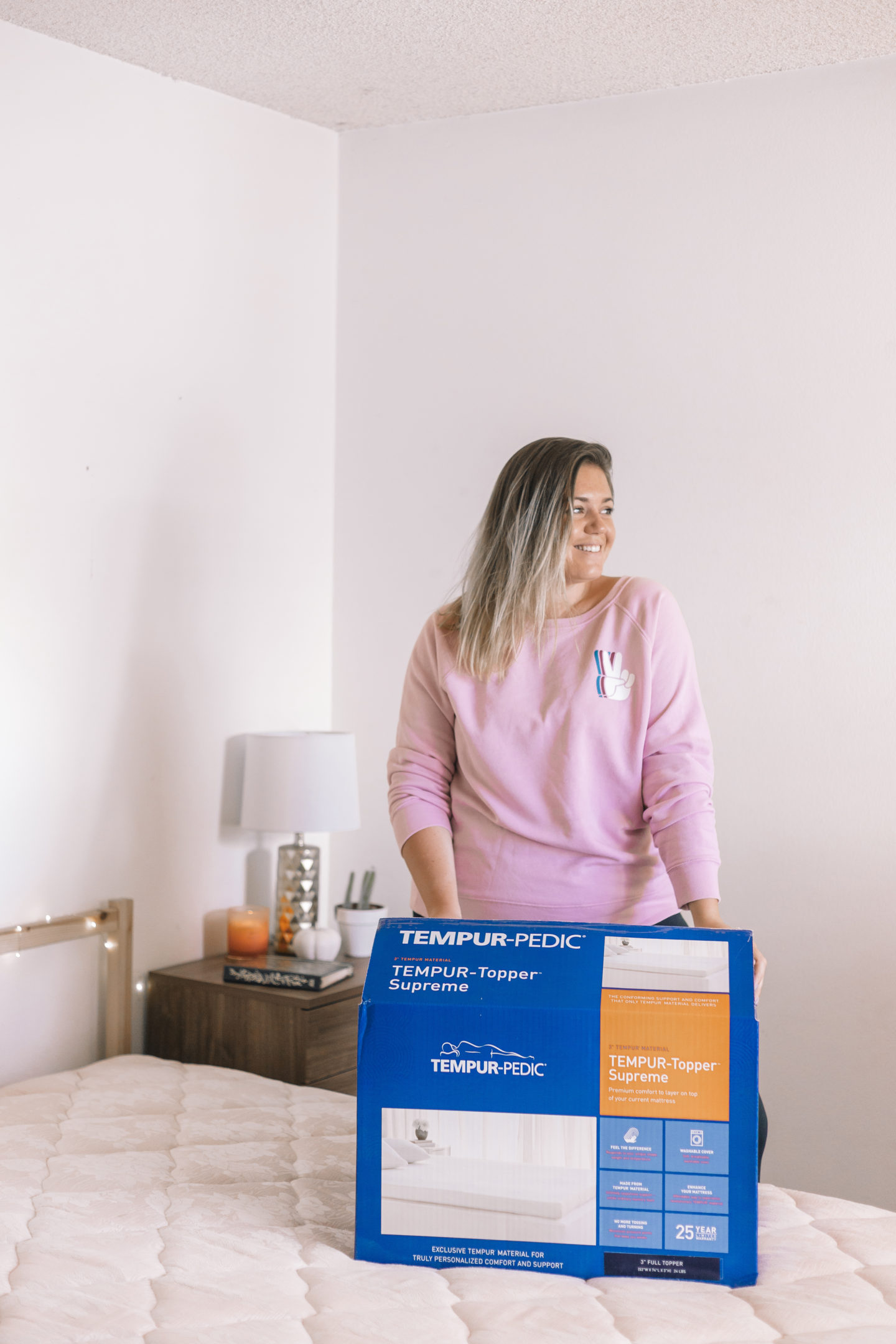 Hi friends! As I've mentioned on my Instagram, I moved out of my apartment (still have some pics to share from our living room) and moved back in with my parents! I'm still getting my room all situated and decorated, but one thing is for sure–my new Tempur-Pedic Topper! The mattress that I have is pretty old, I was so excited to get a little upgrade without having to buy a whole new mattress.
Especially with how busy I am these days, it's really important for me to get a good night's sleep with no tossing & turning or waking up with a stiff neck/back. This mattress topper helps so much and makes sleeping even more enjoyable than before! Seriously.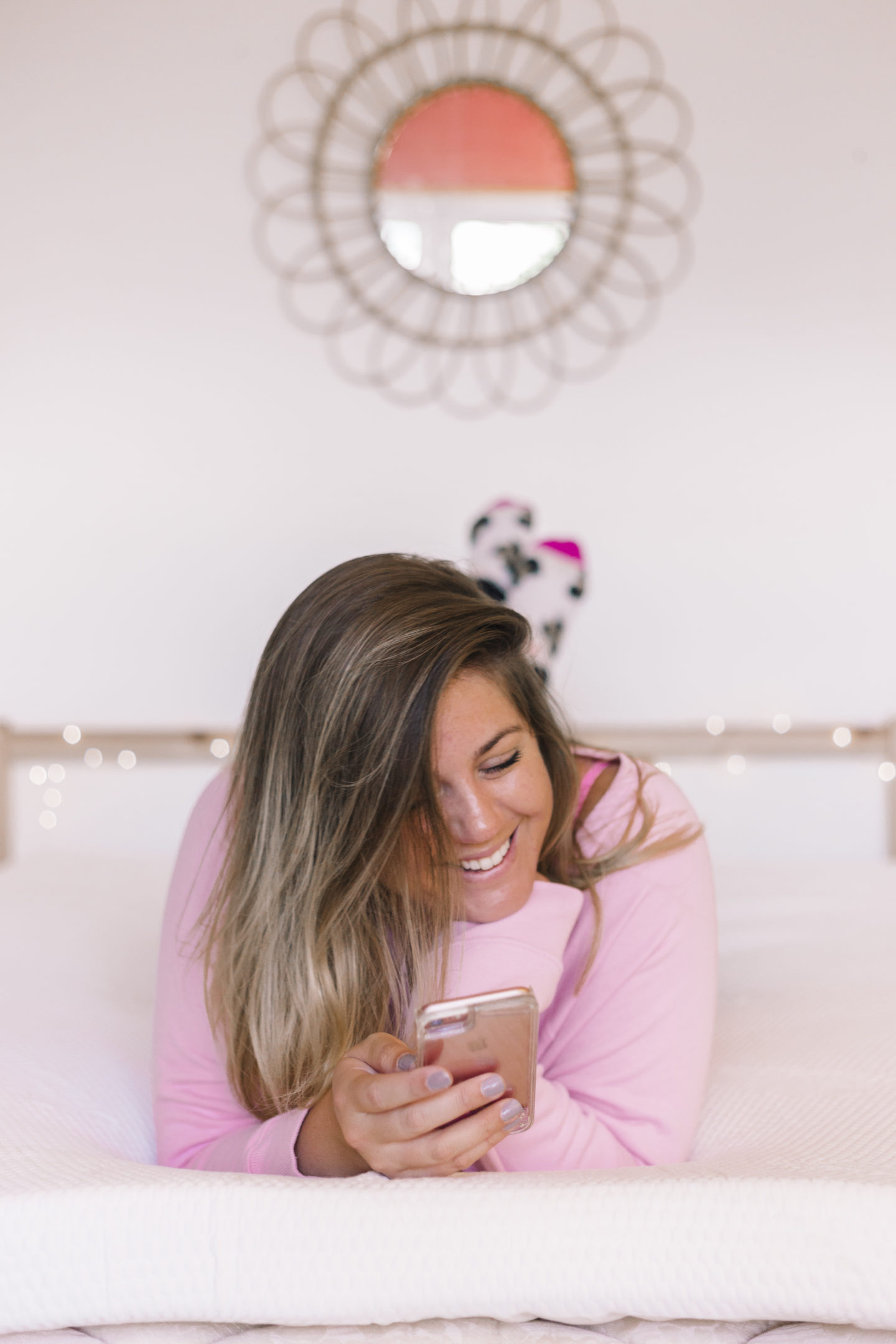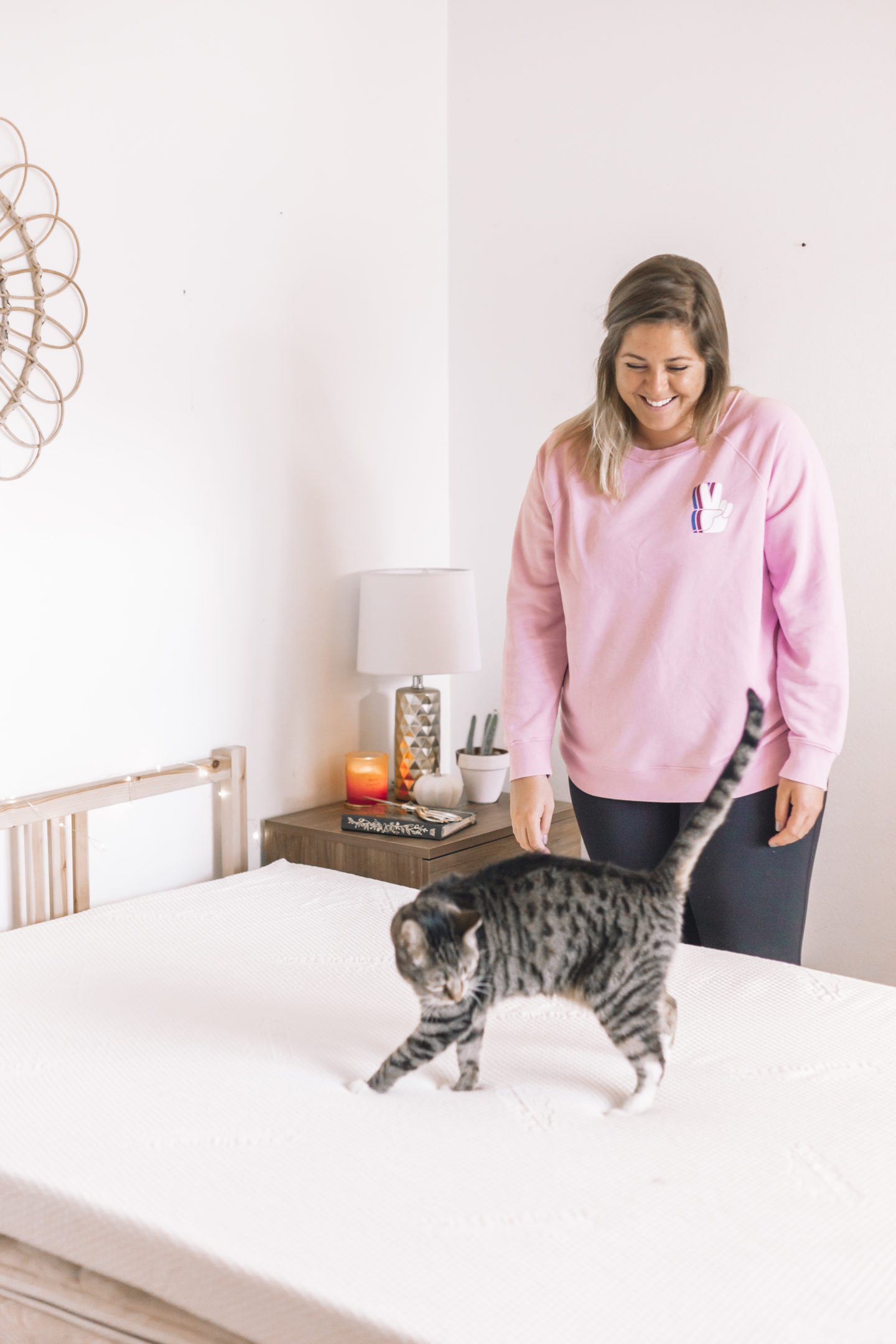 My bed isn't just my bed… it's Mia's too! She's been loving it and it definitely has her seal of approval 😉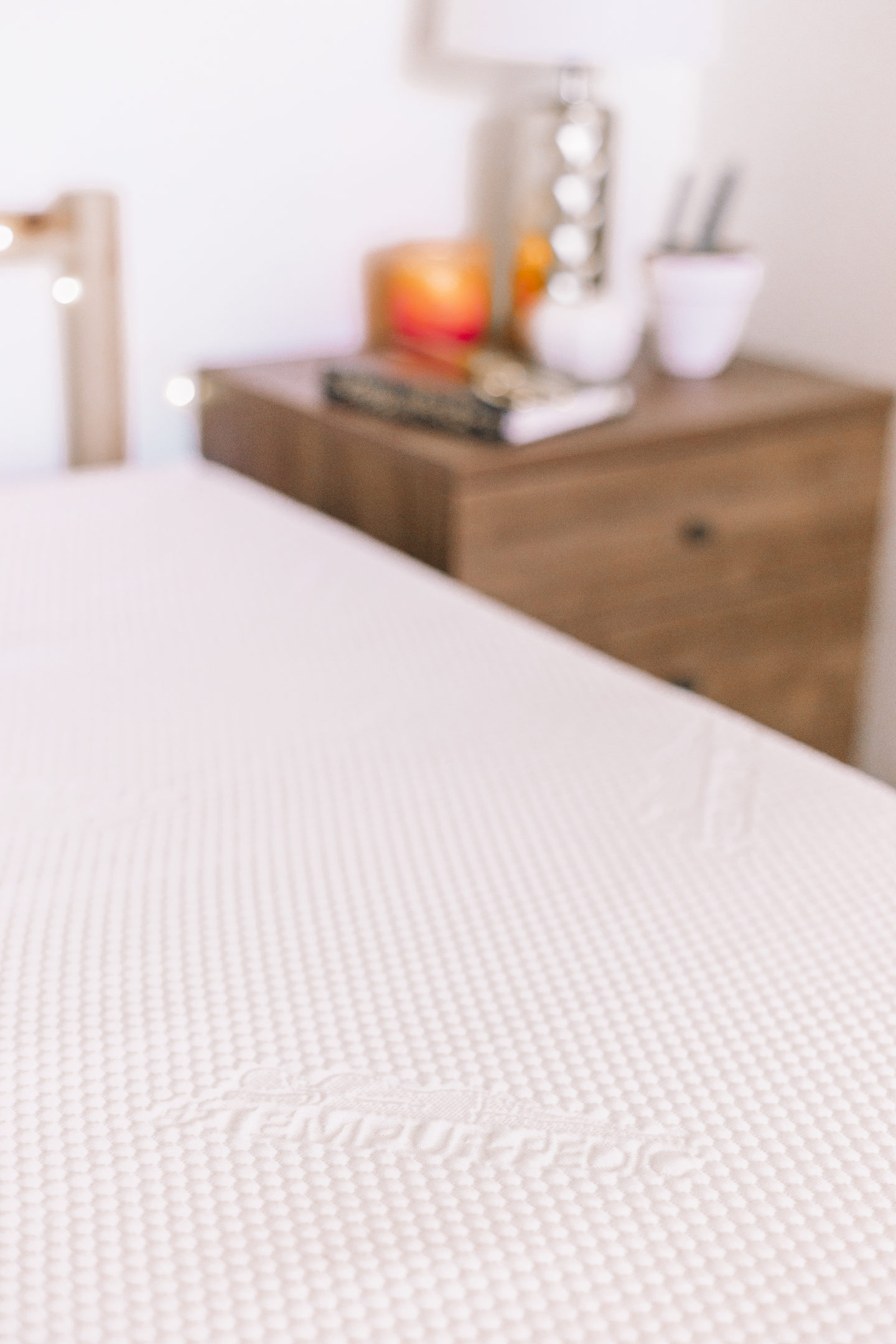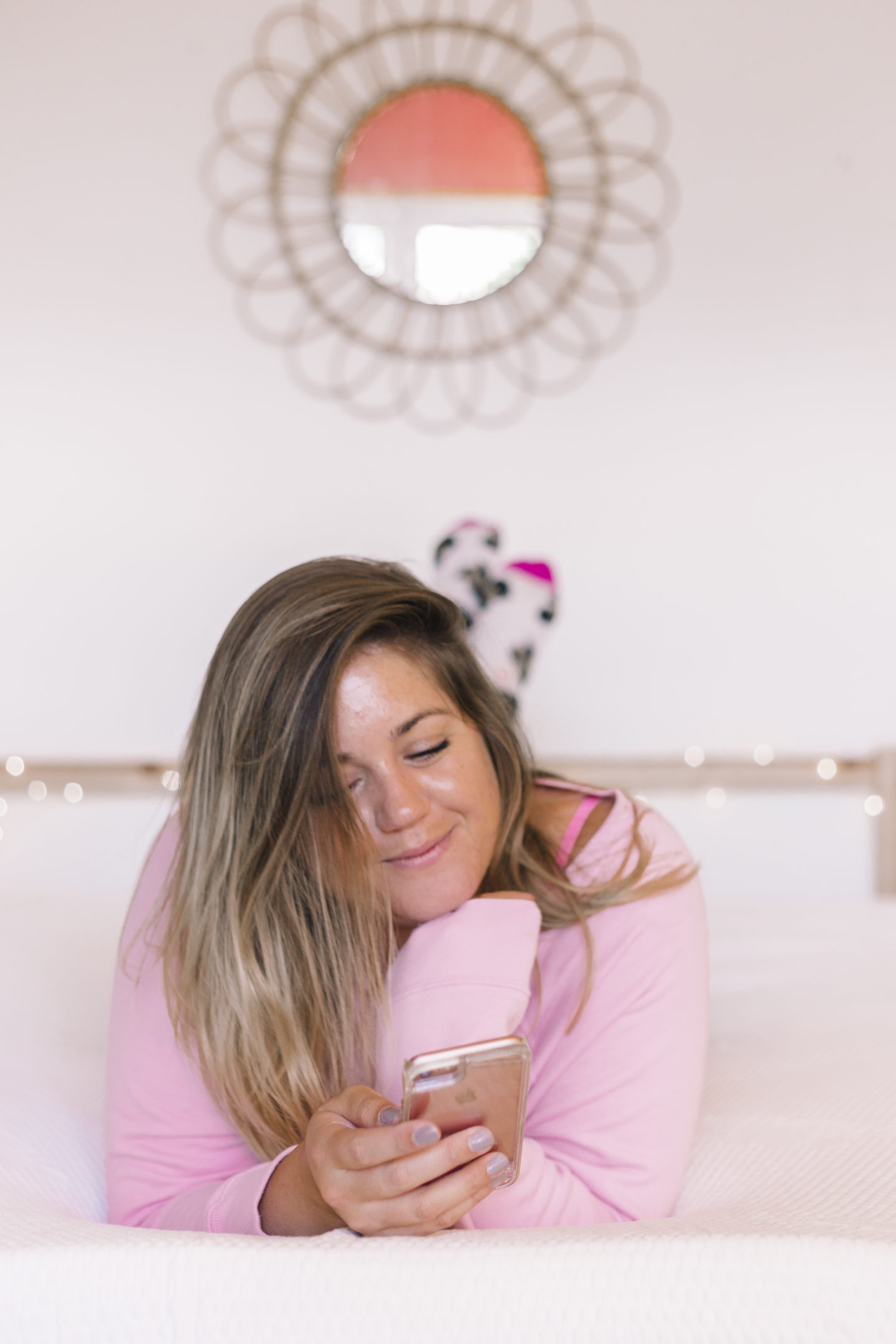 Have you ever tried a Tempur-Pedic topper or mattress before?? Let me know your thoughts in the comments!
xo Katie