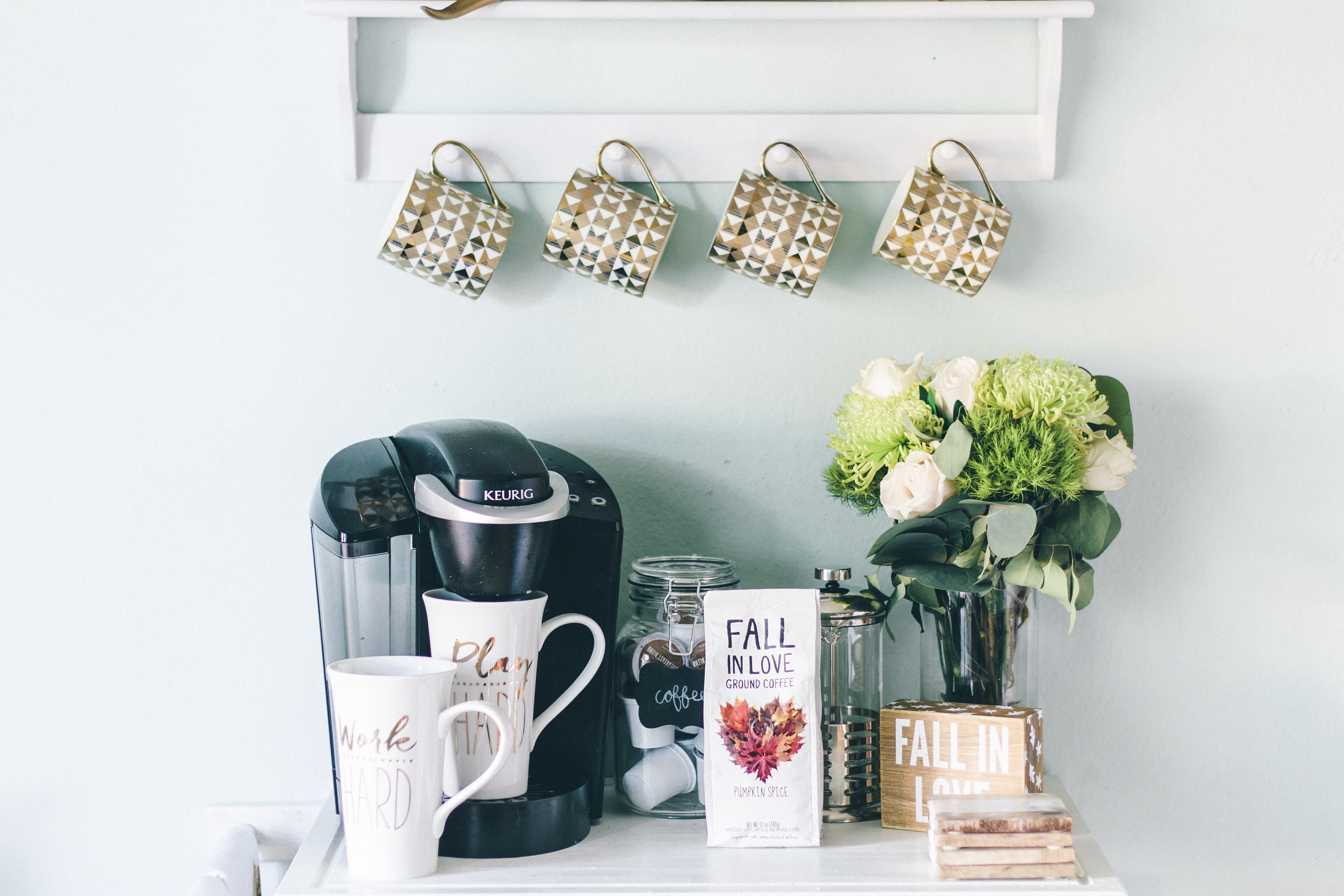 Last week I created this adorable fall coffee bar using items from Marshalls! I made something similar couple years ago (see the post here), but I love this one so much more! I shared a picture of this on Instagram this morning and got such a great response, so I decided to make a whole post about it as well!
I started giving an old wooden cart that was in our kitchen for YEARS a little makeover just by giving it a coat of glossy white paint. I then headed to Marshalls to find some fall decor, coffee mugs, and coffee accessories. I got a little carried away when shopping and went a bit over my budget, but it was worth it because I love how this turned out!!
xo Katie
Thank you to Marshalls for sponsoring this post!