/
The Three Most Instagram Worthy Places in Palm Springs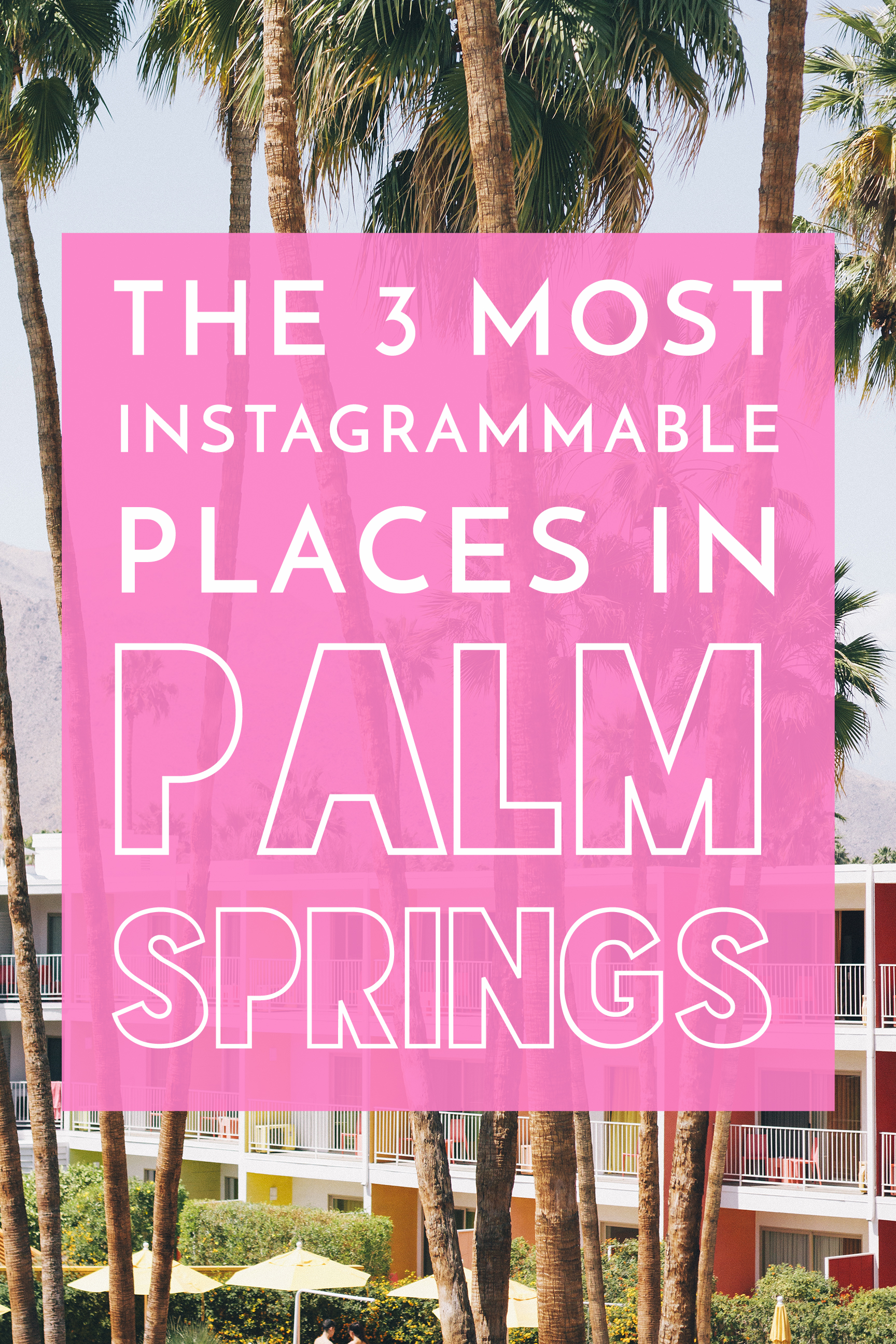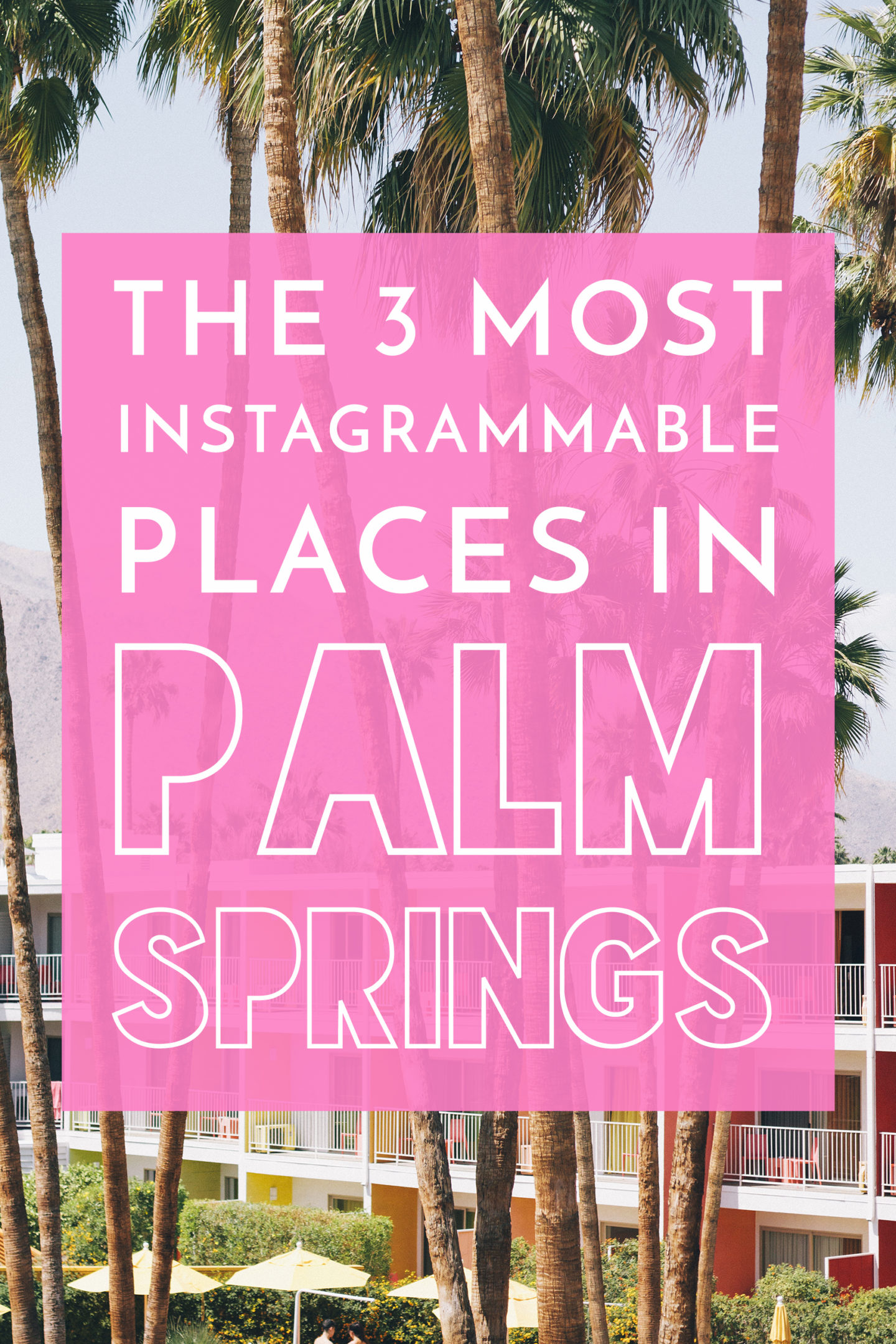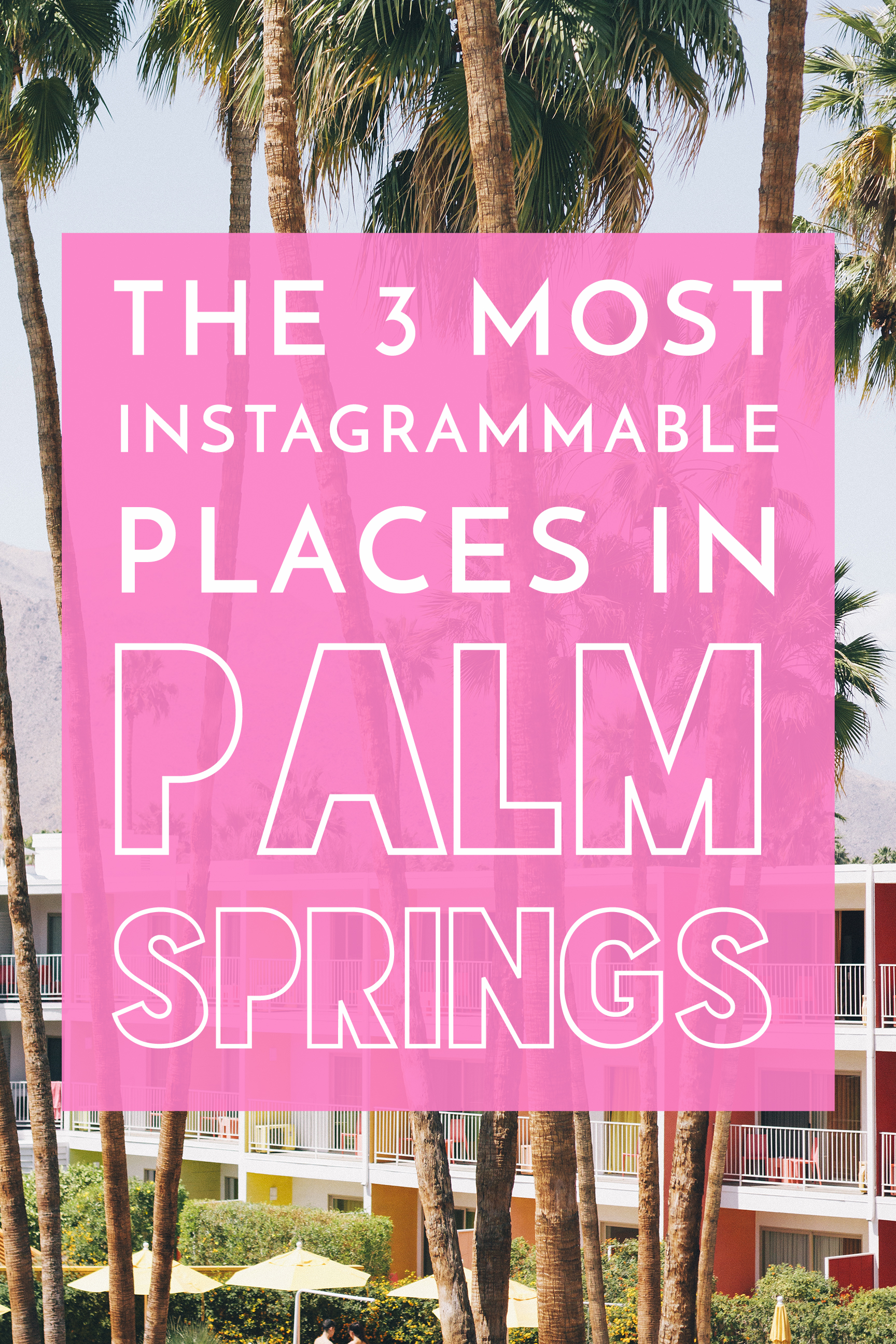 Last month I went on a little weekend birthday trip with a few girlfriends and we ended the weekend by spending our last couple hours in Palm Springs. It's such a fun place with so many photographic & Instagram worthy places, so it was a must on my checklist for while we were out in the desert!
We first stopped by the Parker Palm Springs Hotel which is famous for its geometric white walls and bright orange door at the entrance. This wall is super famous on Instagram and makes for a great backdrop for outfit photos!
The whole hotel is definitely vintage-inspired, but also has a modern funky feel to it with bright accents like these lip art prints going up the staircase below.
I love walking around outside at the Parker because it is just filled with green and little spaces to chill, like this lawn with a couple hammocks. Can't you just imagine yourself laying there for hours soaking in the sun while sipping on some spiked lemonade…? 😉
Speaking of spiked lemonade, the Parker has the cutest lemonade "stand" with several alcoholic lemonade beverages as well as some appetizers.
My friends and I played a game croquet on the lawn, and it totally reminded me of Alice in Wonderland! I had never played before and it was SO fun, despite the fact that I played horribly.
You've probably seen this house on Instagram a million times. This pink door is so famous that it even has its own hashtag–#thatpinkdoor. I'd always wanted to find this house whenever I've been in Palm Springs, but I never did until this trip! Once again, it's so photographic with the symmetry and light, bright colors.
Outfit Details:
Show Me Your Mumu Top, Old Navy Jeans, Target Flats, Papaya Hat, Miu Miu Sunglasses via Ditto (use code ALLGLAMMEDUP to get a free month!)
I also still had pictures that I never shared from when I stopped in Palm Springs with my friend Lauren back in October, so I thought I might as well share them in this post!
If you've never been to the Saguaro Hotel and you've been to Palm Springs, you missed out!! This is the most colorful hotel/building/place I've ever seen and I'm just absolutely in love. This place just screams Spring Break & Summer vacay. I've never gotten to stay there, but I got to stop by a friend's room when I was here back in April for Blogchella, and the rooms are just as bright and amazing as you'd imagine!
Currently dreaming of relaxing here again and escaping my busy life…
Have you ever been to Palm Springs?? What's your favorite place? Tell me in the comments below!
xo Katie