/
My 2020 Christmas Decor: Red & White Wonderland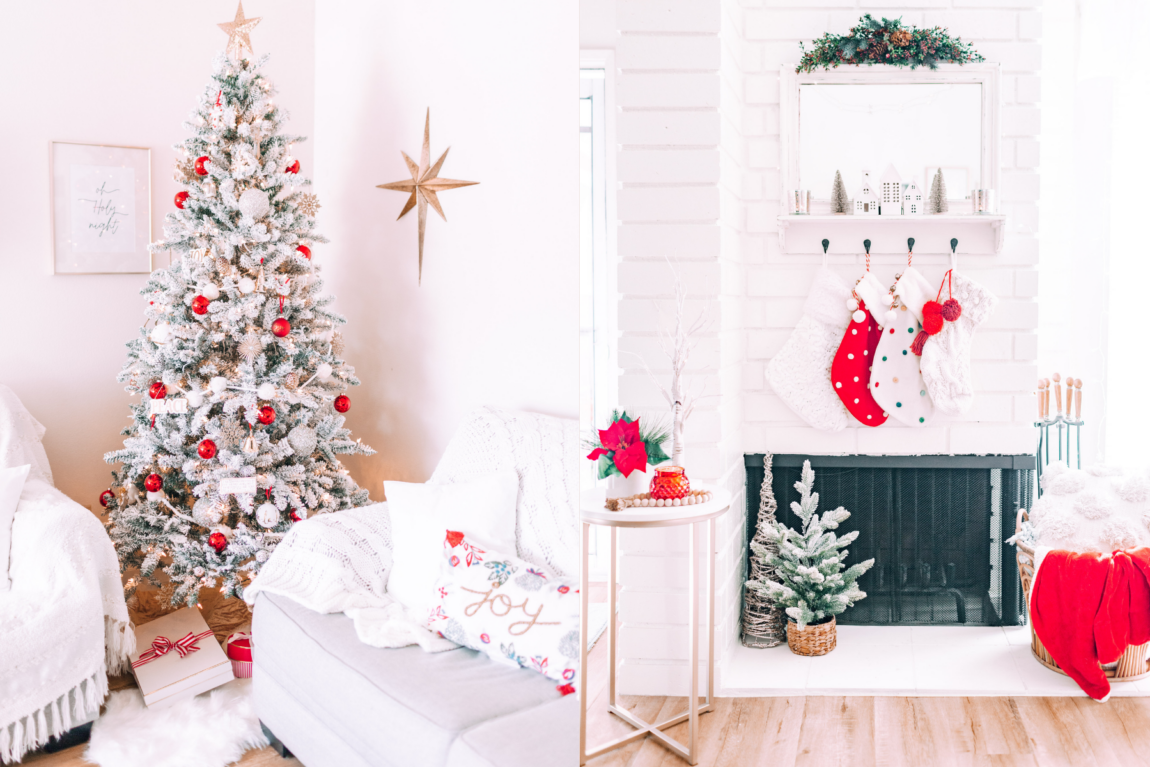 I'm finally done decorating for Christmas and am so excited to share my 2020 Christmas decor with you today!!! I saw so many people post on November 1st that they had already decorated, so I've been feeling so behind, even though it's still so early haha. We put our tree up within the first few days of the month, but started decorating last weekend, and I finished yesterday!
For the past few years, I was somehow able to convince my parents to let me decorate with gold & pastels. But this year I wanted to do a more traditional look with white, metallics, & red! I originally wanted to do all white and go for a "hygge" look, but my mom really wanted to add some red in, so that's what we did!
When I first thought I had finished decorating, it didn't look Christmasy enough to me. I remember when I was a kid, our living room looked SOOO festive with lots of red and little trinkets and stuff. That's kinda what I wanted this to feel like, but more classy and uniform.
I did end up buying some new items this year since the style we went for was pretty different than what we usually do. However, I did use a lot of stuff I already had! I think all of the ornaments on the tree are actually ones we already had. Most of what I bought this year was from Target! You can see my Target Christmas decor roundup here.
The Fireplace
Below, you'll see our fireplace, which I LOVE how it turned out. It just feels so cozy! I can't wait to light our first fire of the season and snuggle with a cup of hot cocoa in hand 🤗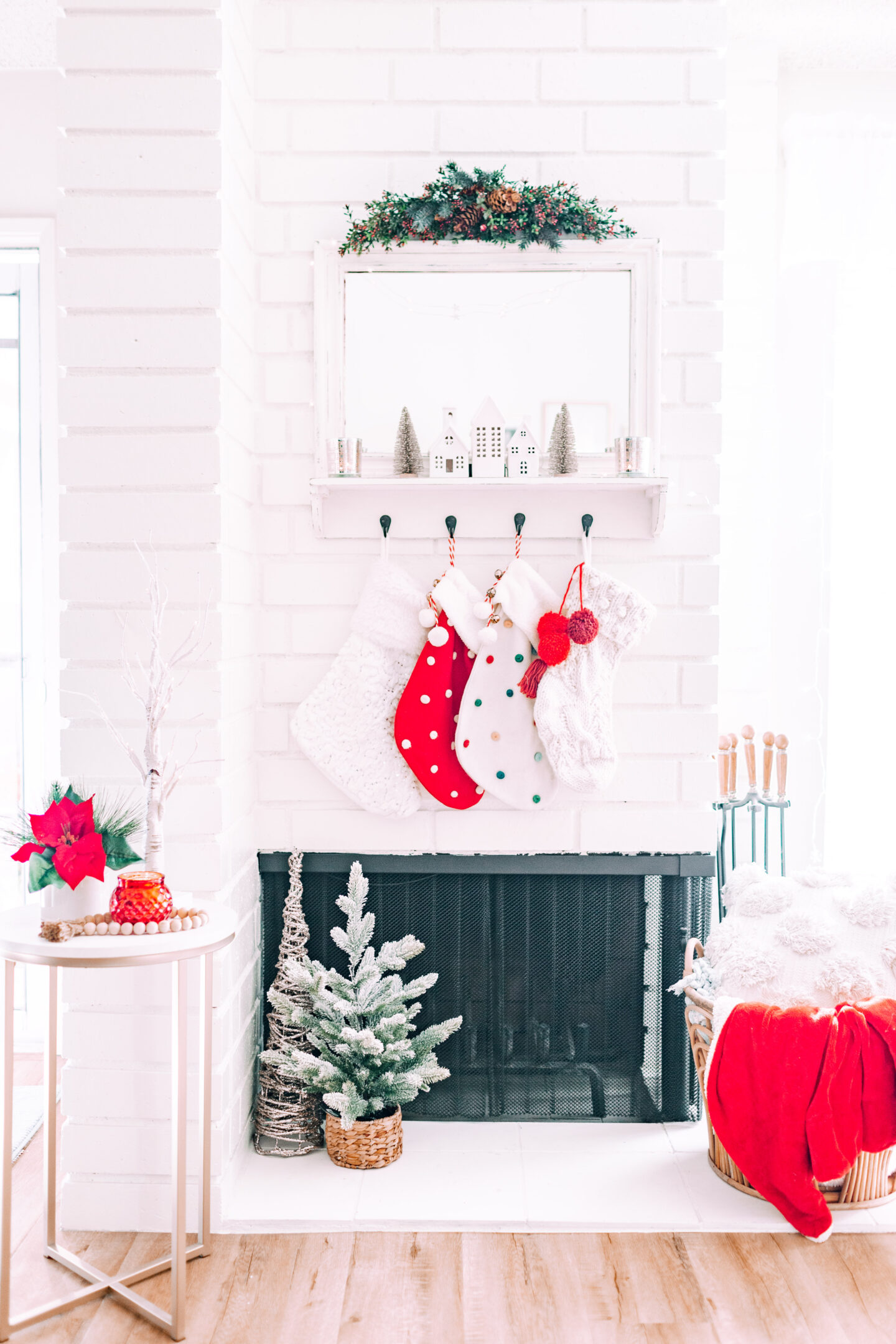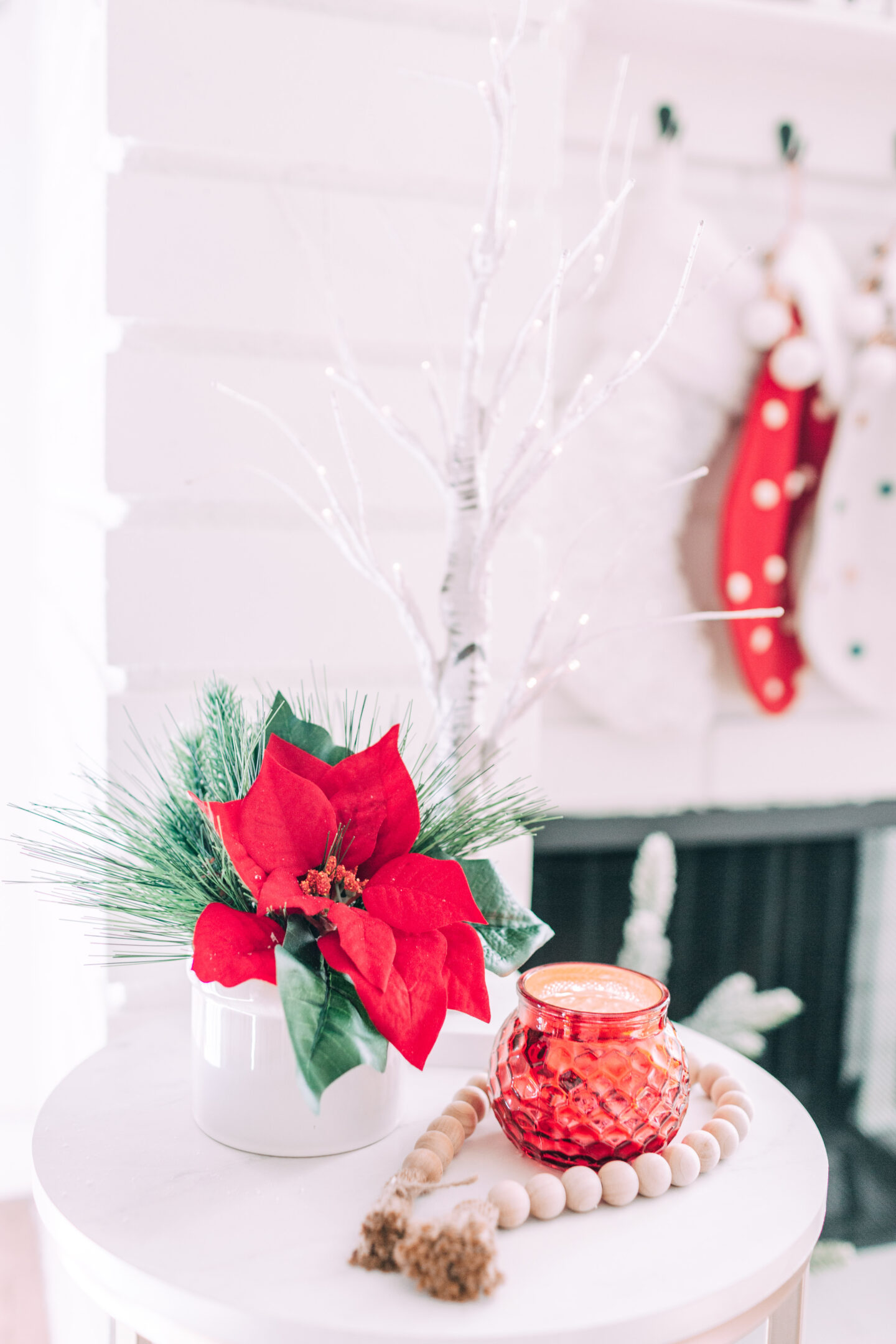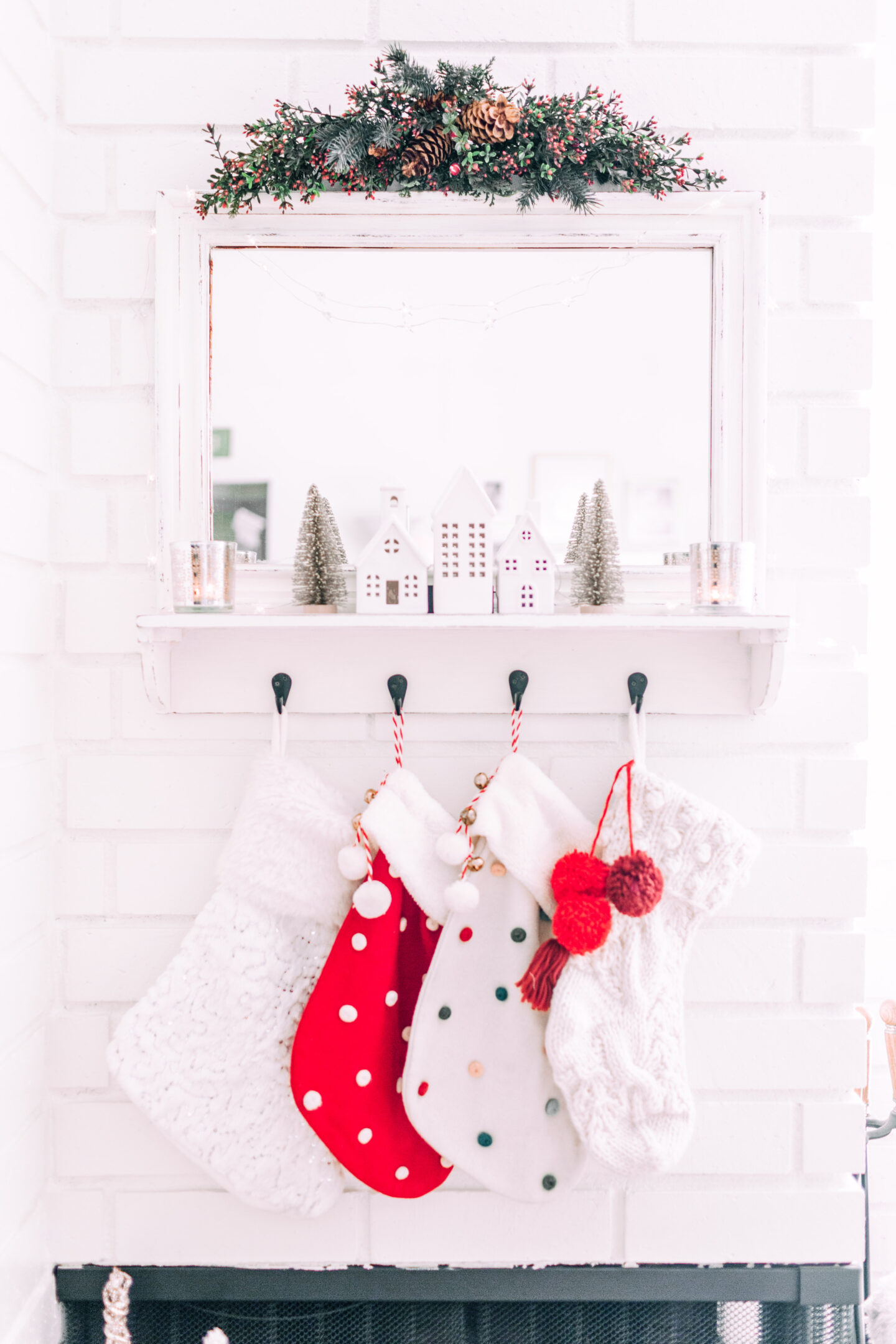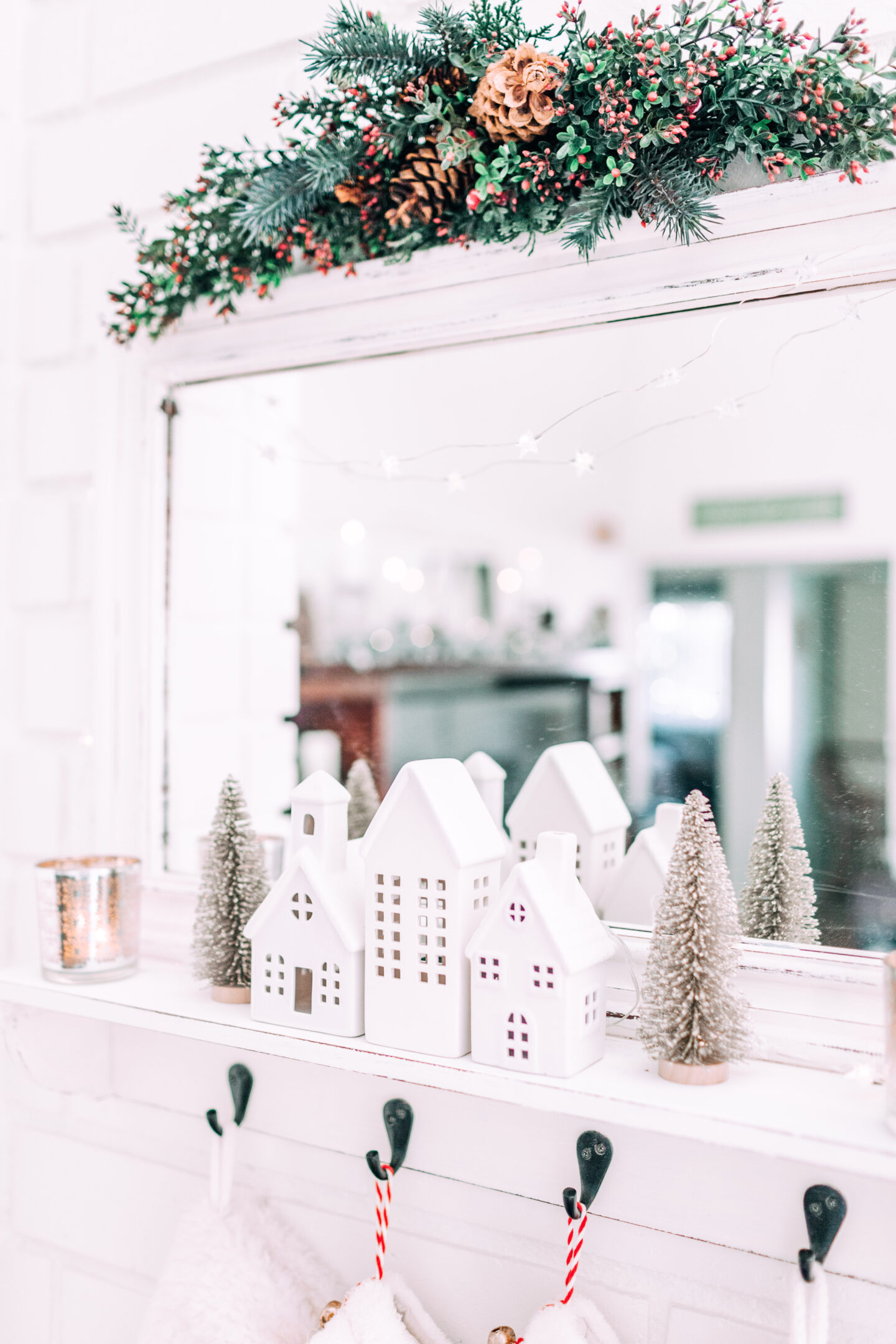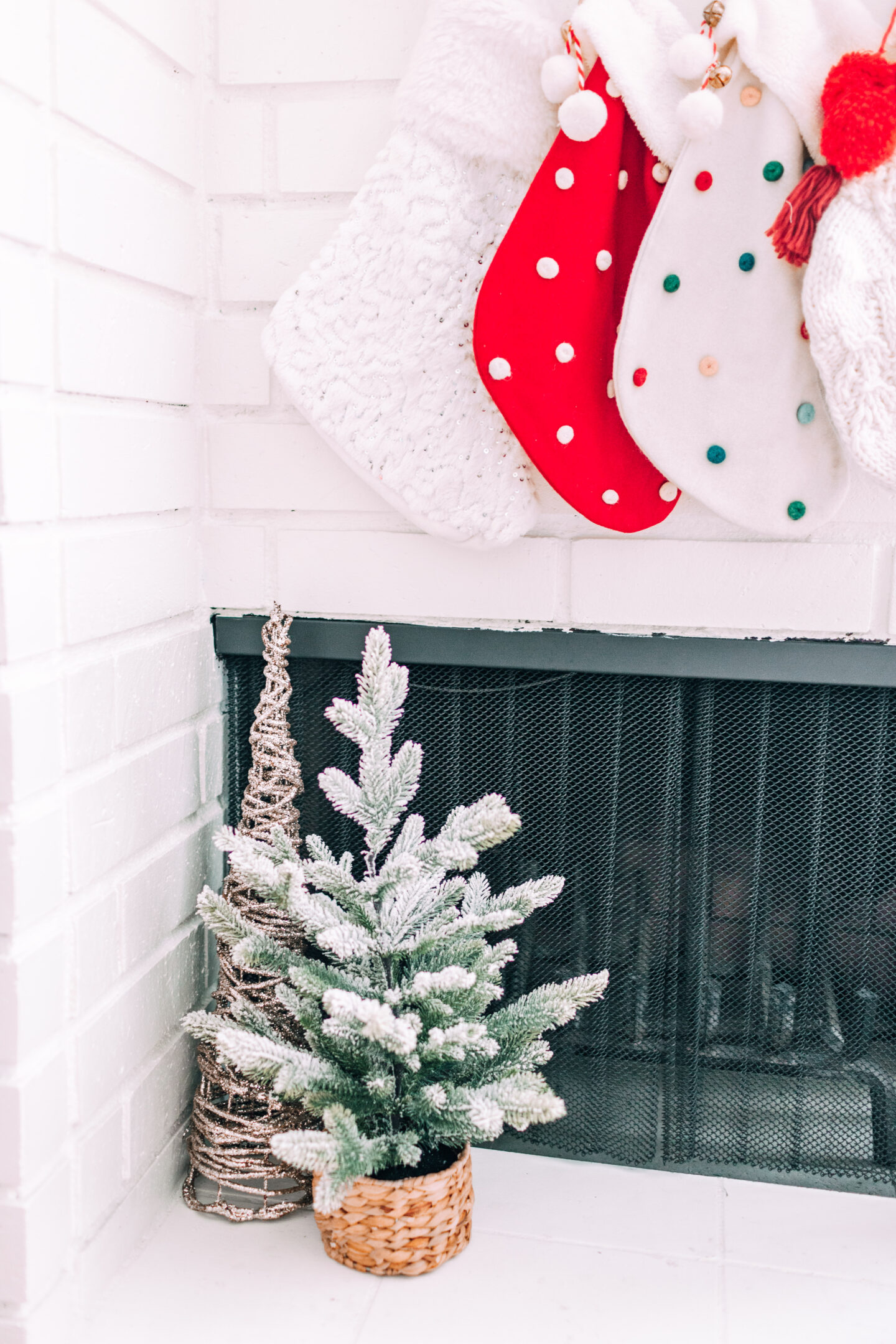 The Living Room
Okay now onto the main area of the living room! This is the area that I worked a lot more on and kept adding to! I picked up these faux flocked wreaths that were under $10 the other night, tied some red velvet ribbon on them and hung them above the sofa, and I think it made such a HUGE difference in the festiveness of the room! I moved one of the frames that were originally beside the mirror to behind the tree, and created this "Oh Holy Night" print to put in it (my favorite Christmas song)!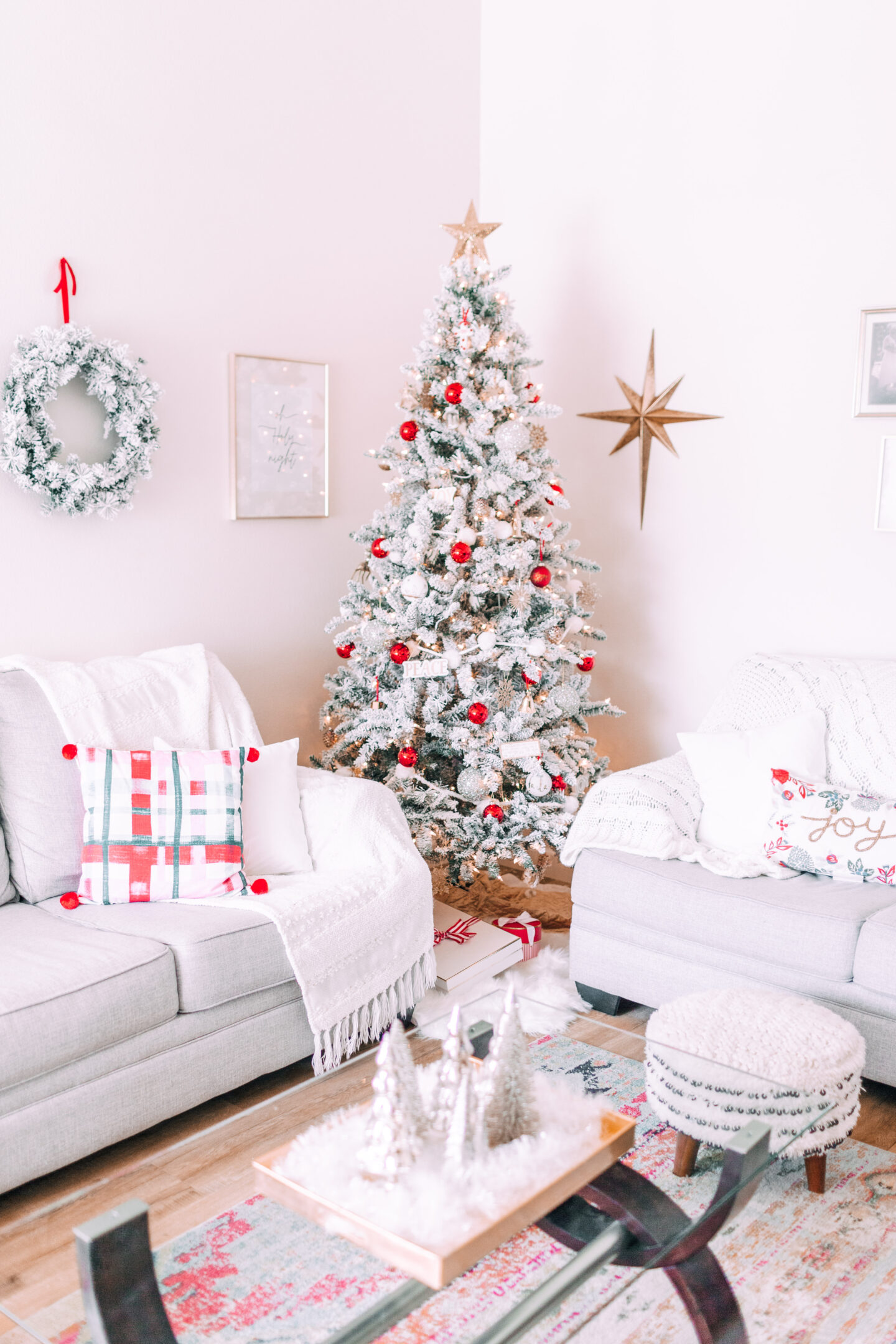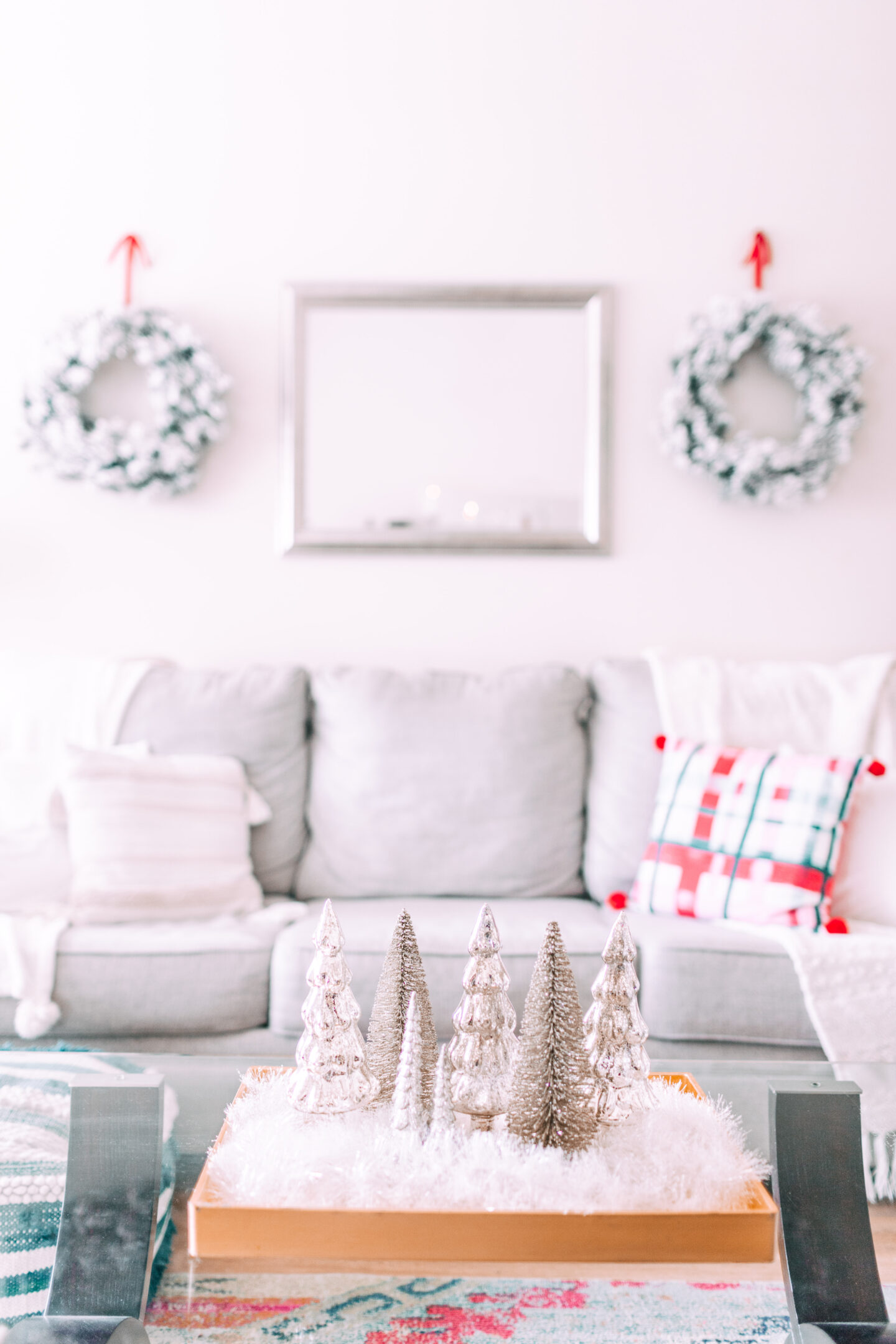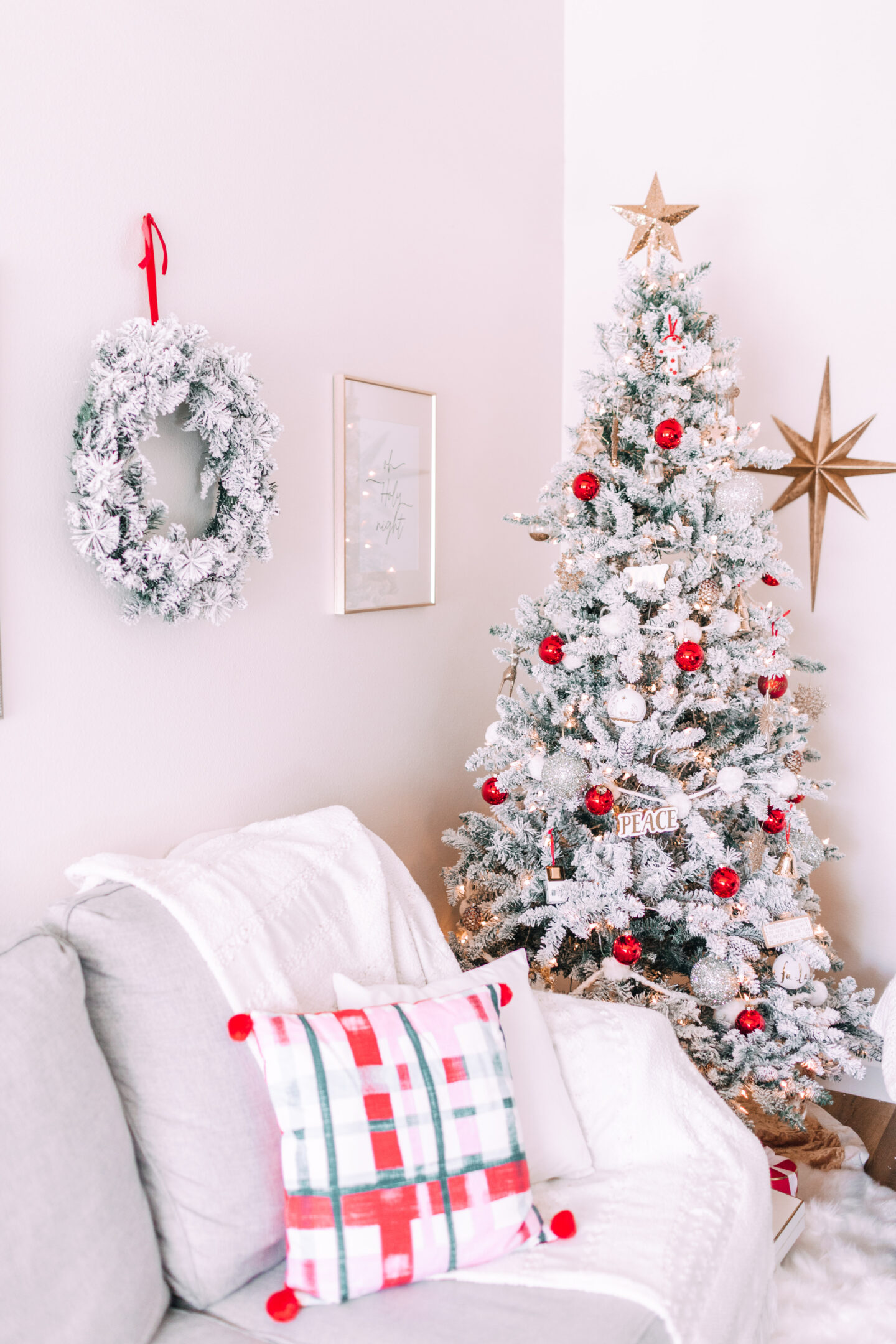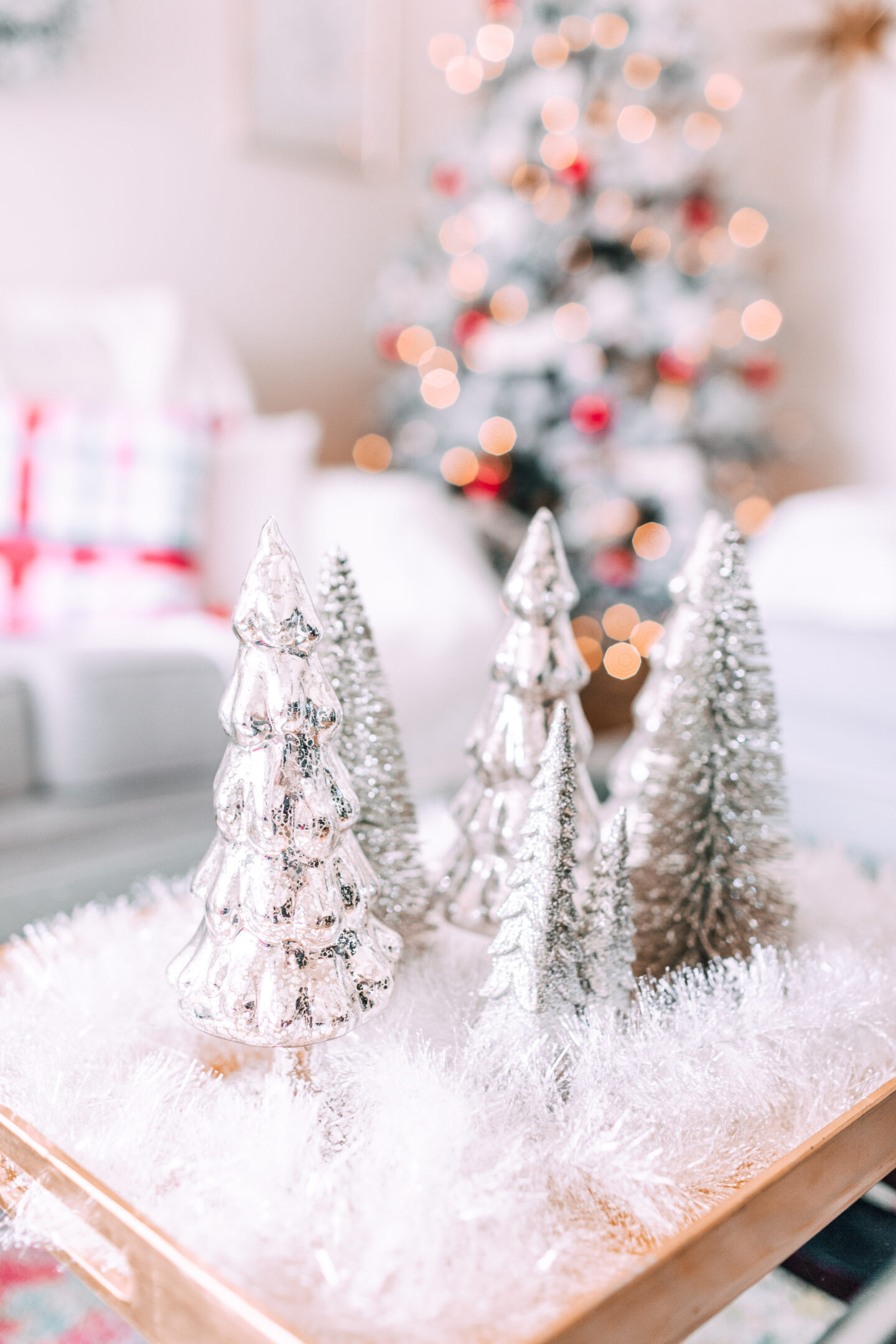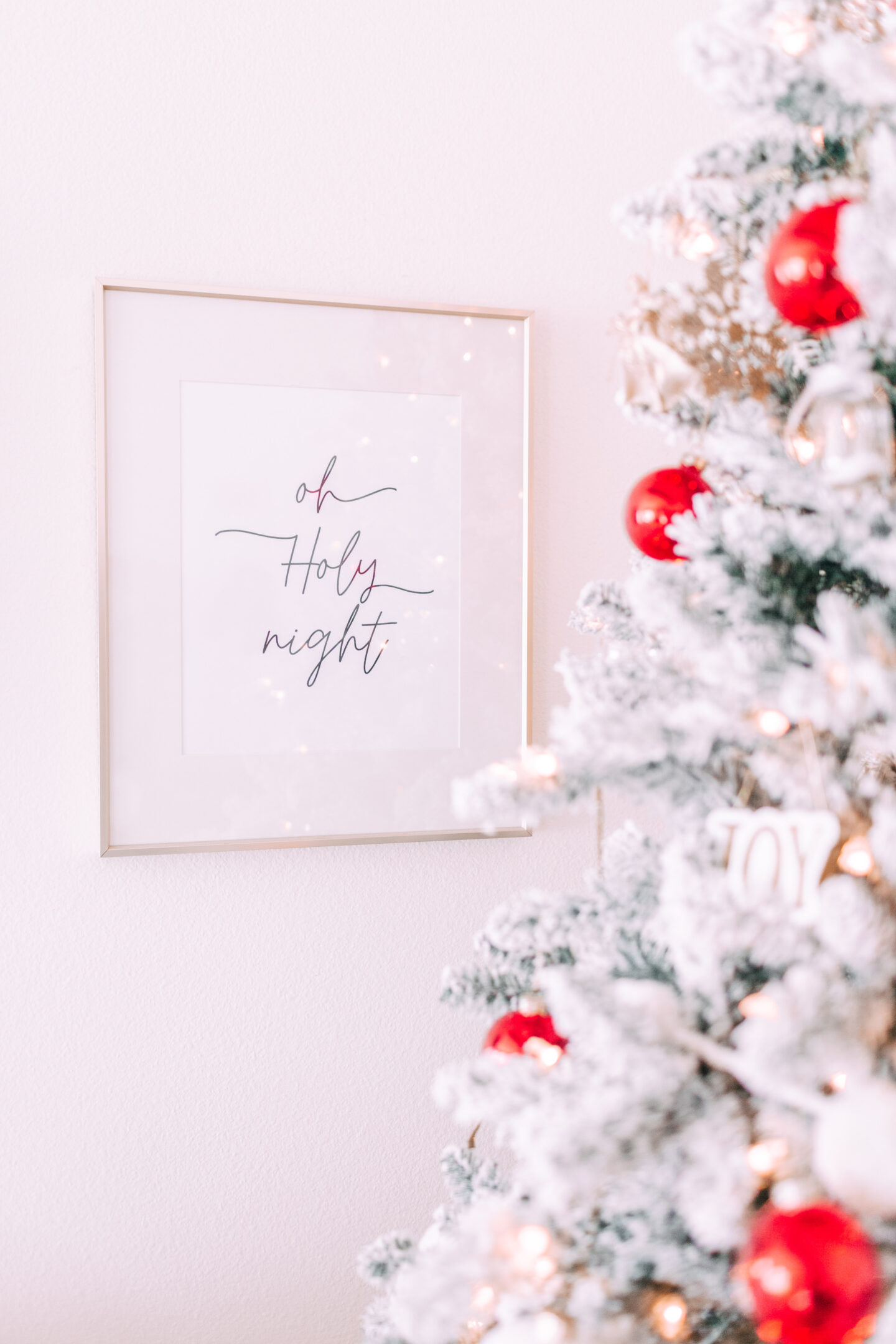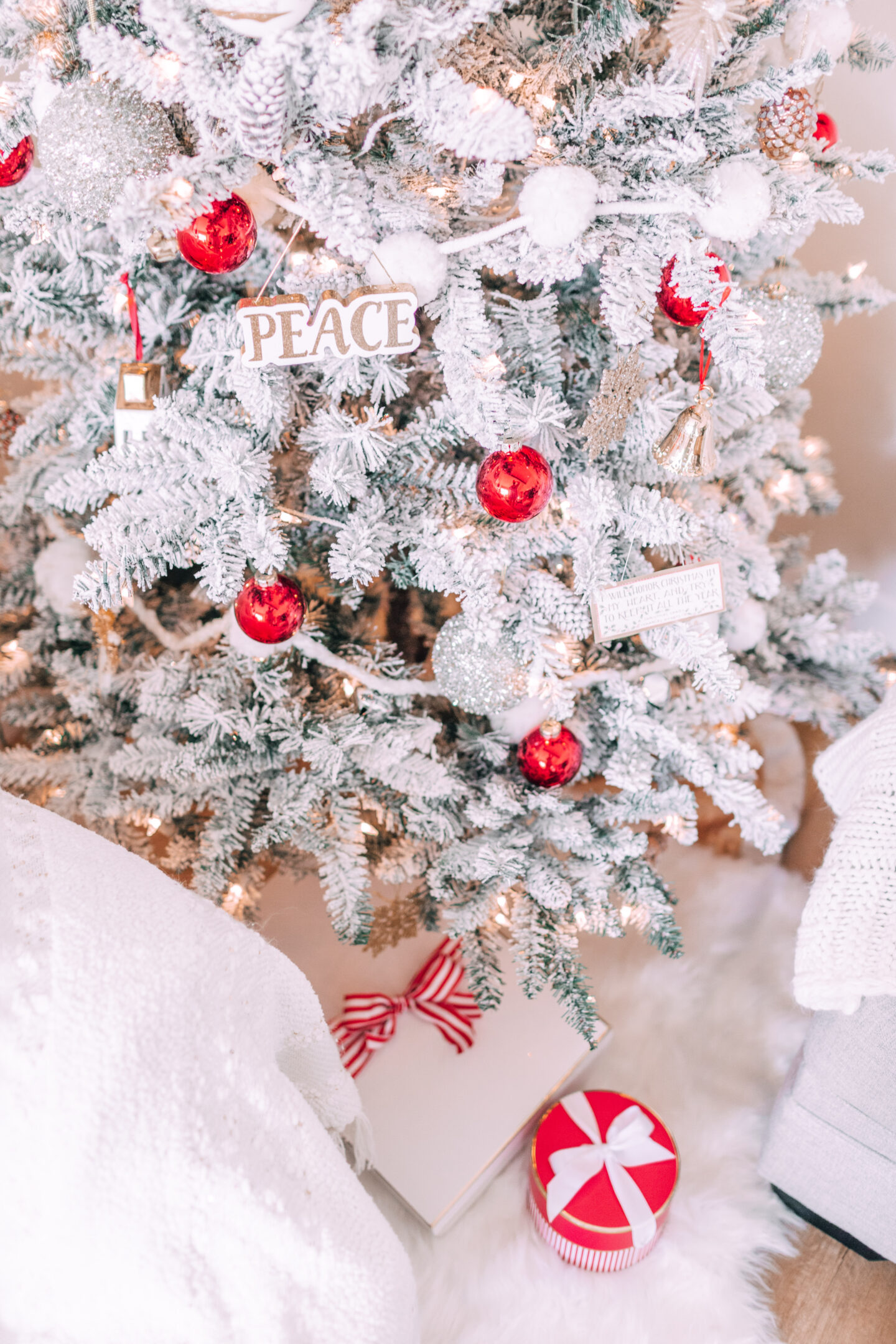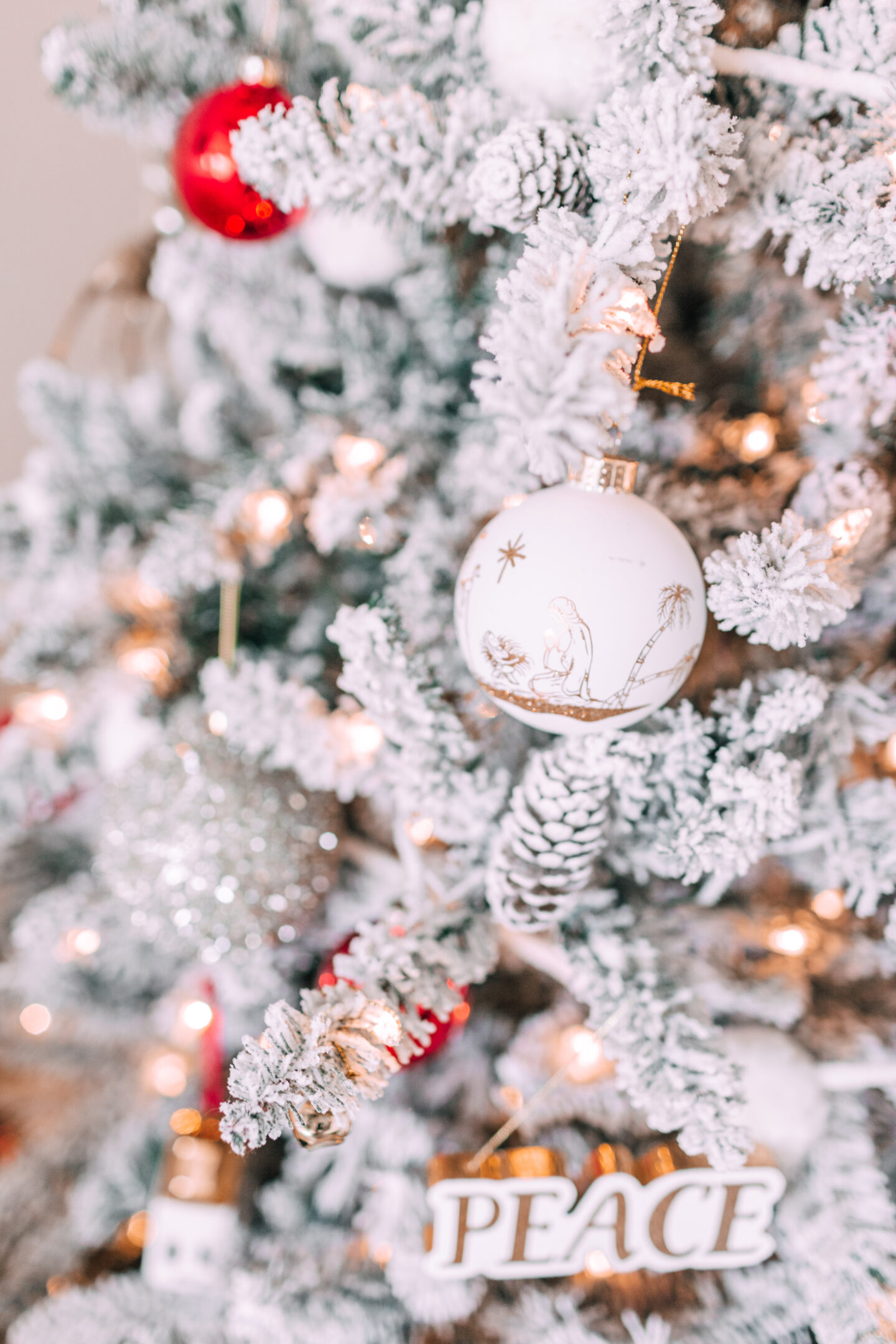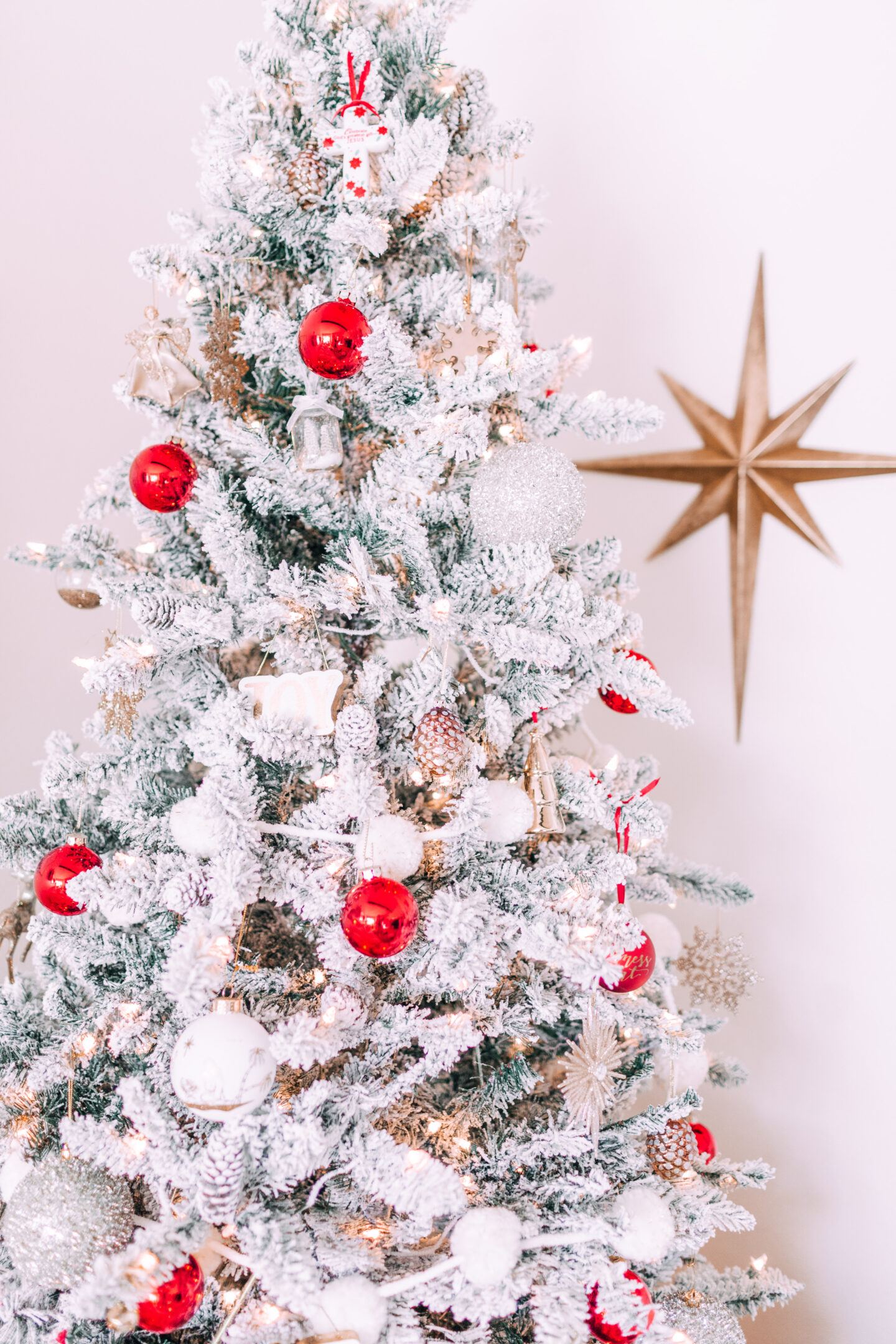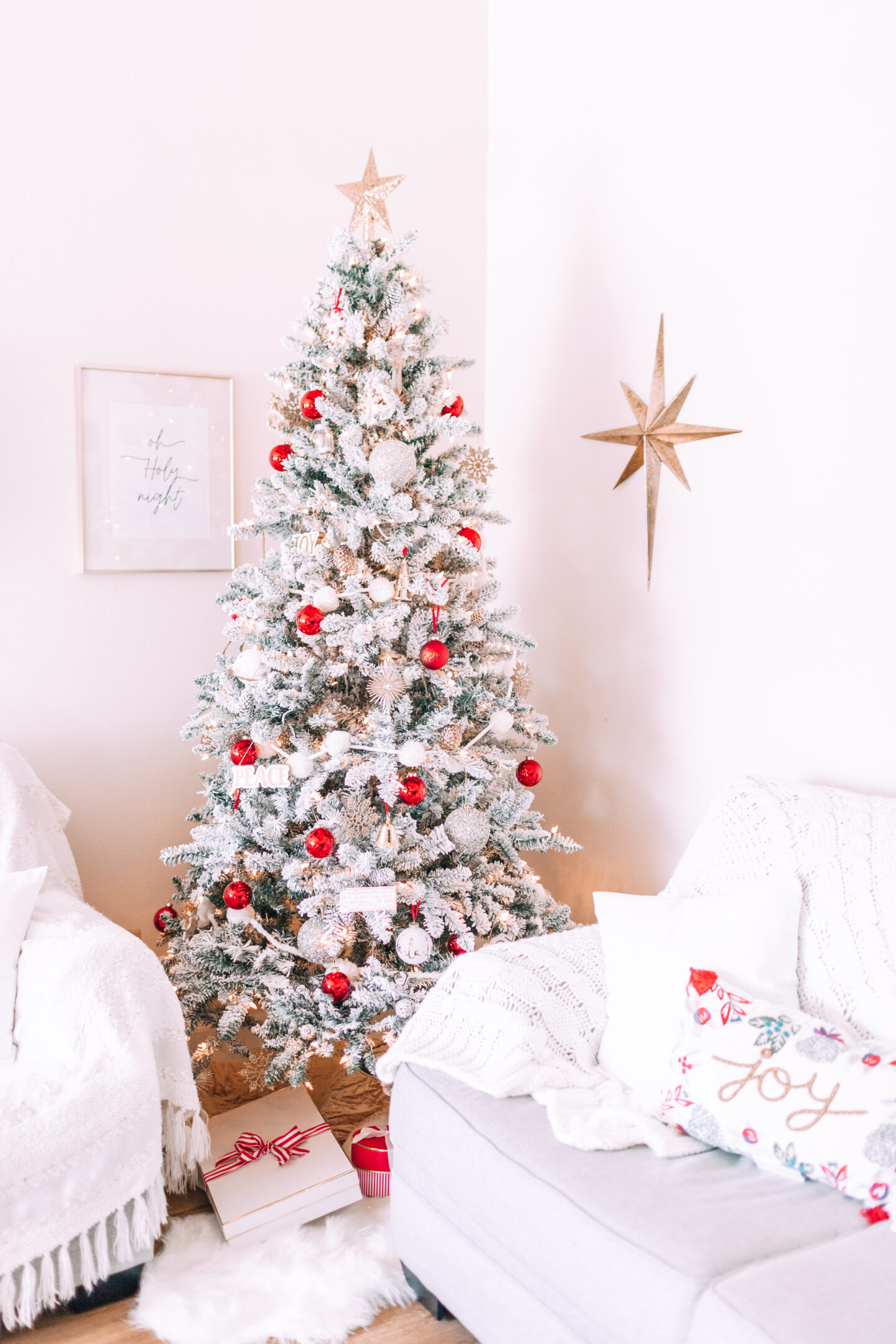 Below is our entertainment center that honestly, I hate. It's just so big and bulky and dark! But it's my parents' so I can get rid of it 🙃 But I did decorate the top this year (usually I just avoid that area) since we look at it so much watching TV and I LOVE how it turned out!!! I bought this new flocked garland that matches my tree, and used a few little Christmas trees I already had, including the two frosted white ones and the larger mercury glass tree. I saw Target had identical mercury glass trees this year, so I picked up the smaller one to go with the one I already have!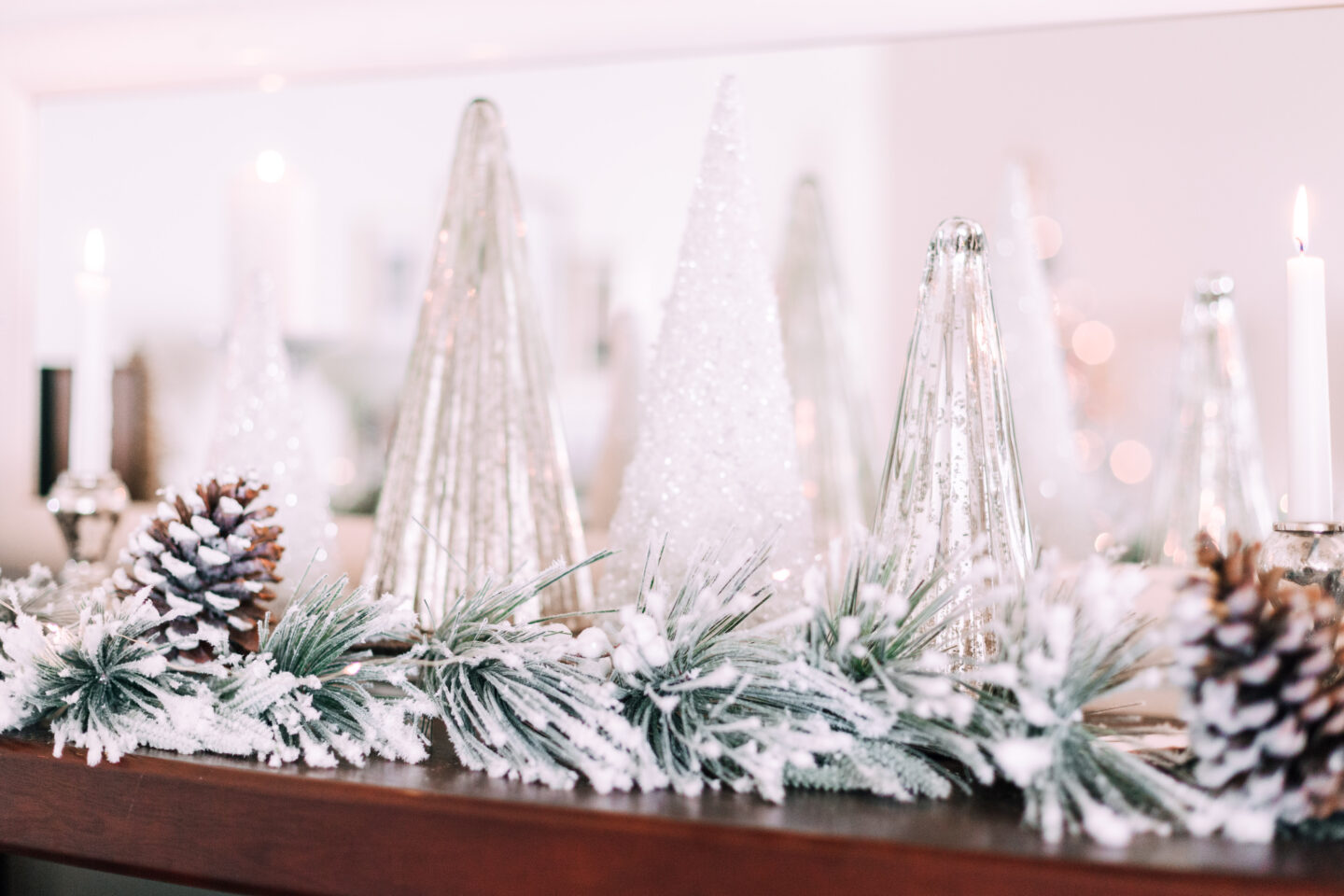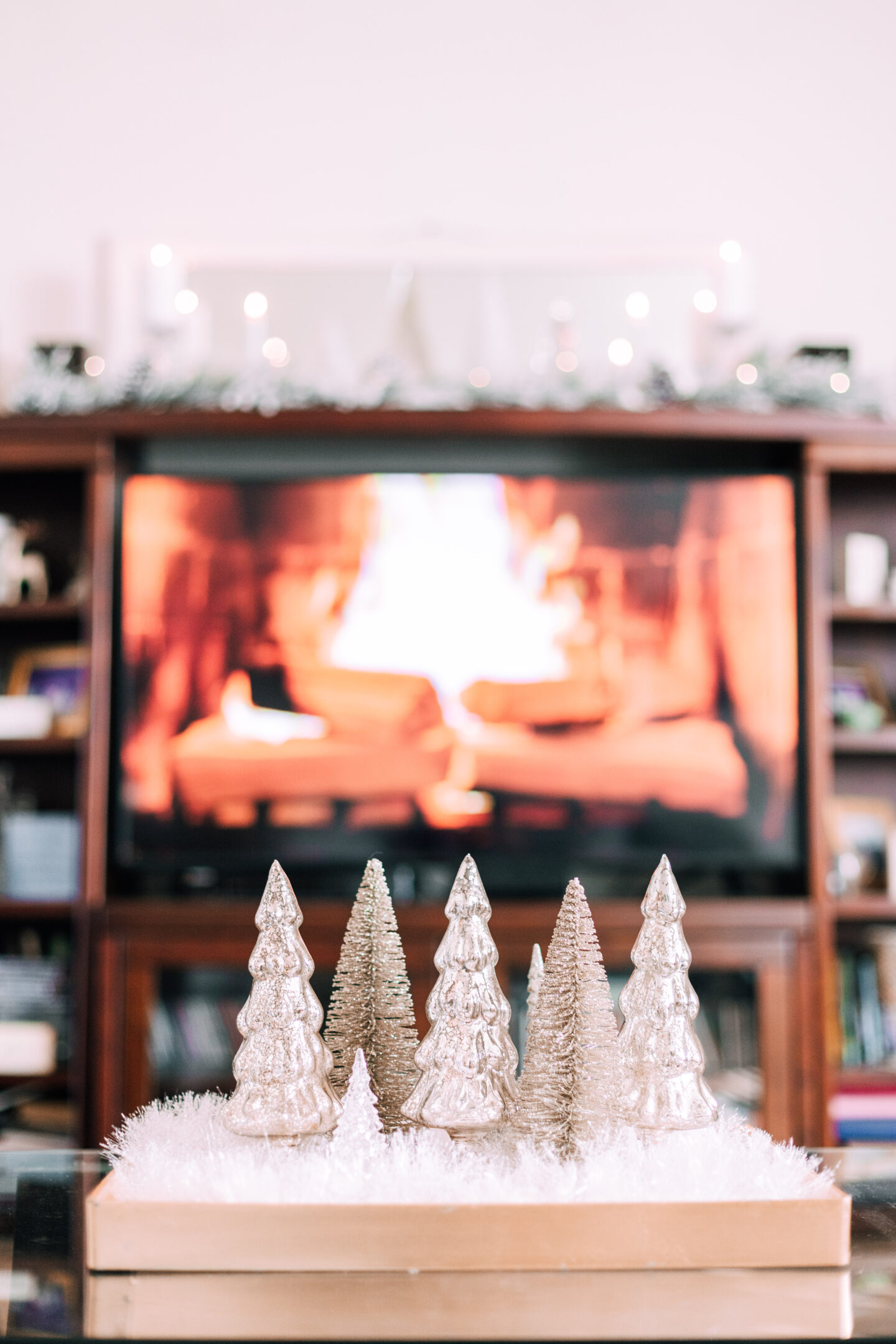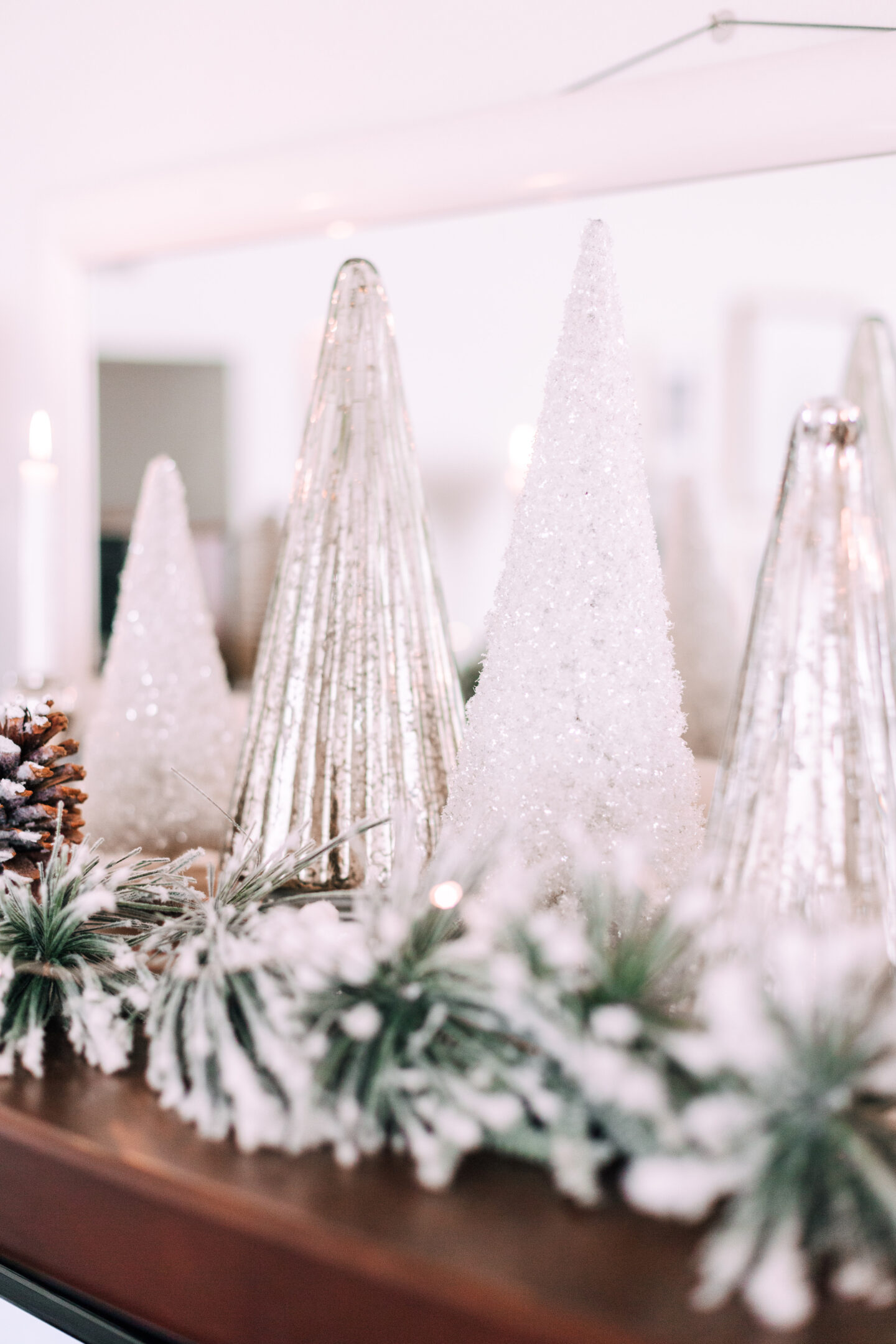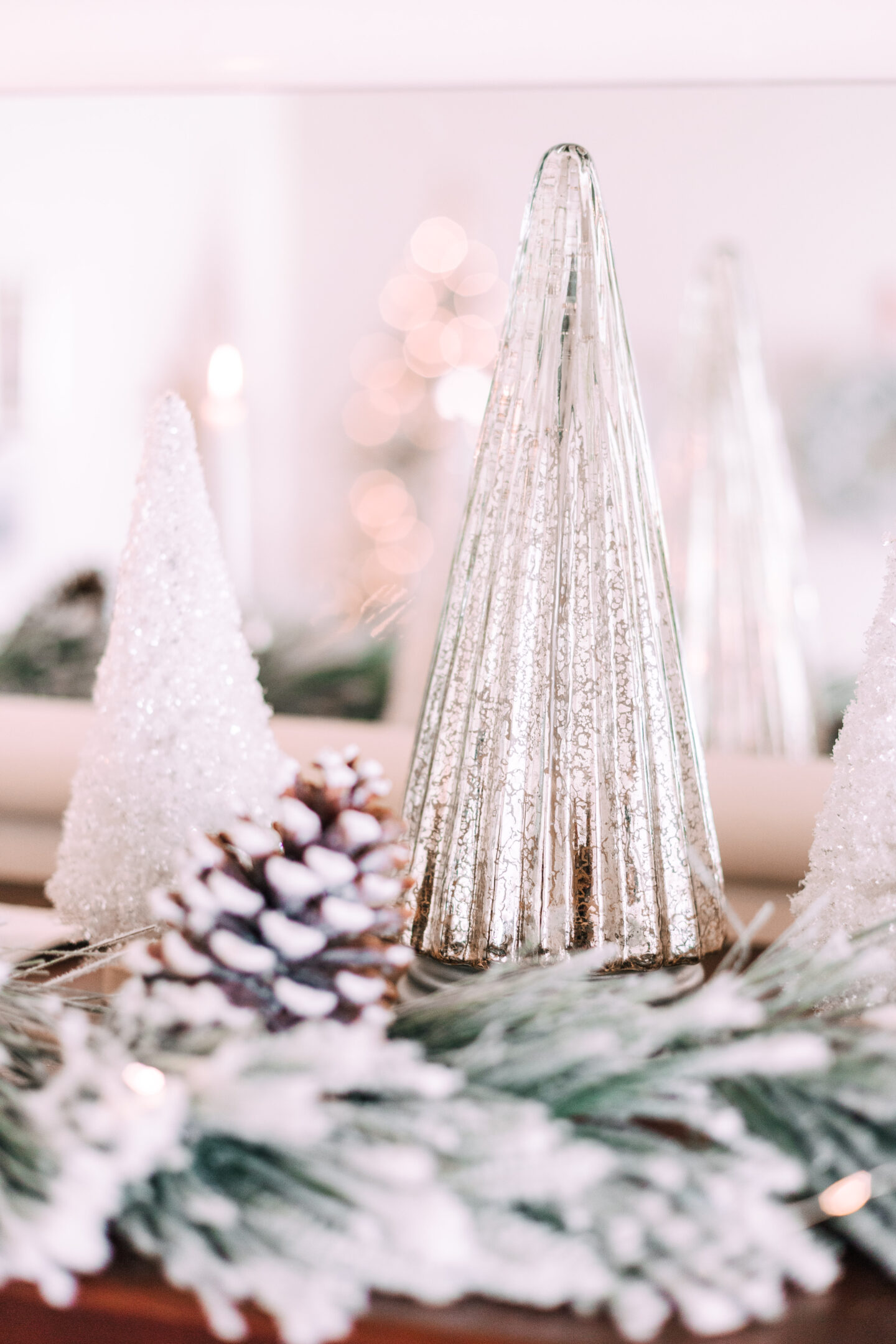 I hope you guys enjoyed this post! I worked so hard on this and was so excited to share my 2020 Christmas decor. Feel free to pin the below image (or any images from this post) to save for inspo!