/
Over 100 Christmas Gift Ideas for Her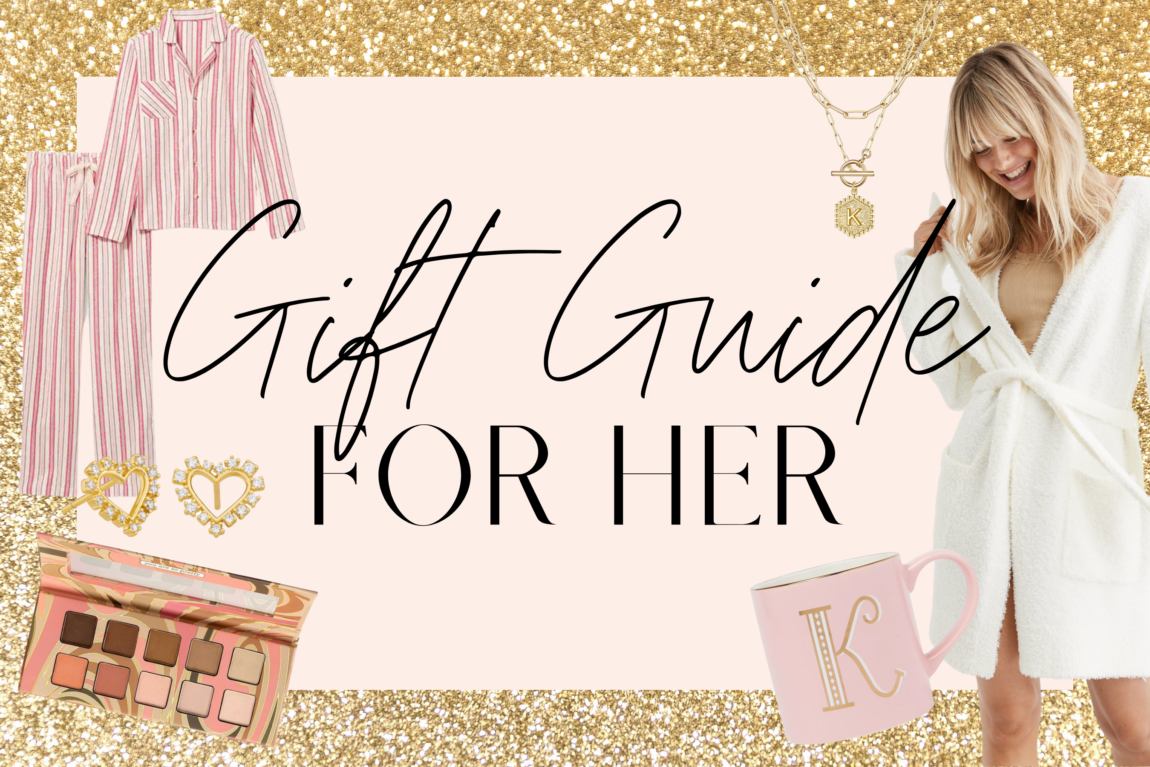 Happy November 1st!!! Since Halloween has passed, its officially time for all things Christmas 🤗🎄 With all the supply chain issues this year, I wanted to get my gift guides up earlier than normal. First up is a giant roundup of gift ideas for her! I did a poll on my Instagram stories asking how much y'all are planning on spending on gifts for people, and most of you said under $50, so the majority of what I found is just that! At the end I found some that are between $50-100 if you want to splurge a little.
I also found some gifts that would specifically be great for your mom too. I'm sure every mom is different, but I went based off what I thought my mom would like! You can also use this gift guide to share with your hubby/boyfriend, parents, etc to give them ideas of what to give you 🙂
I tried to pull items from just a few retailers so that shopping is easy for you! A lot of items are from Amazon and Target, which I know we all shop at quite frequently 🙈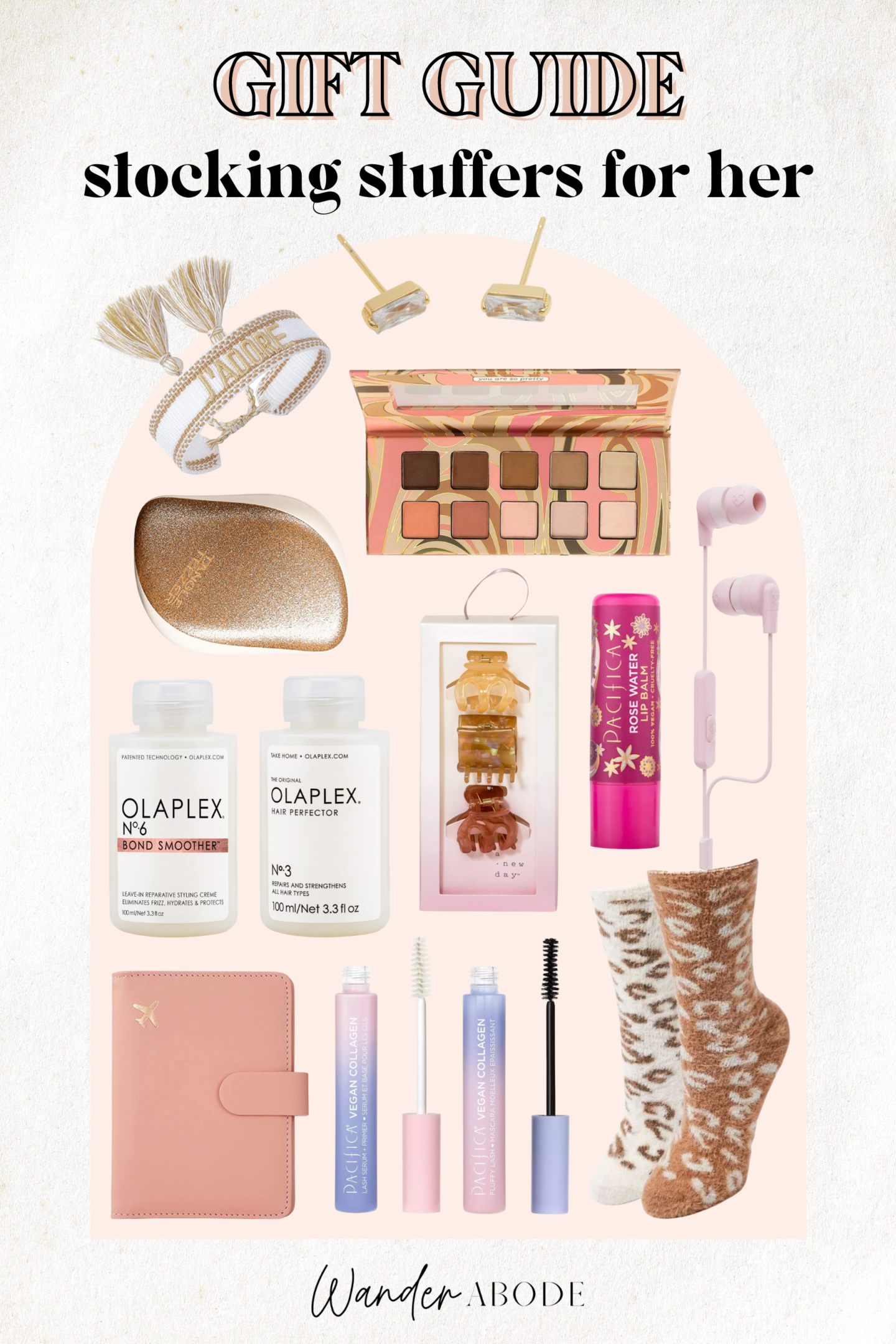 EMBROIDERED BRACELET | STUD EARRINGS | TANGLE TEEZER | EYESHADOW PALETTE | OLAPLEX BOND SMOOTHER | OLAPLEX HAIR PERFECTOR | HAIR CLIP SET | LIP BALM | EAR BUDS | PASSPORT HOLDER | MASCARA & PRIMER DUO | LEOPARD SOCKS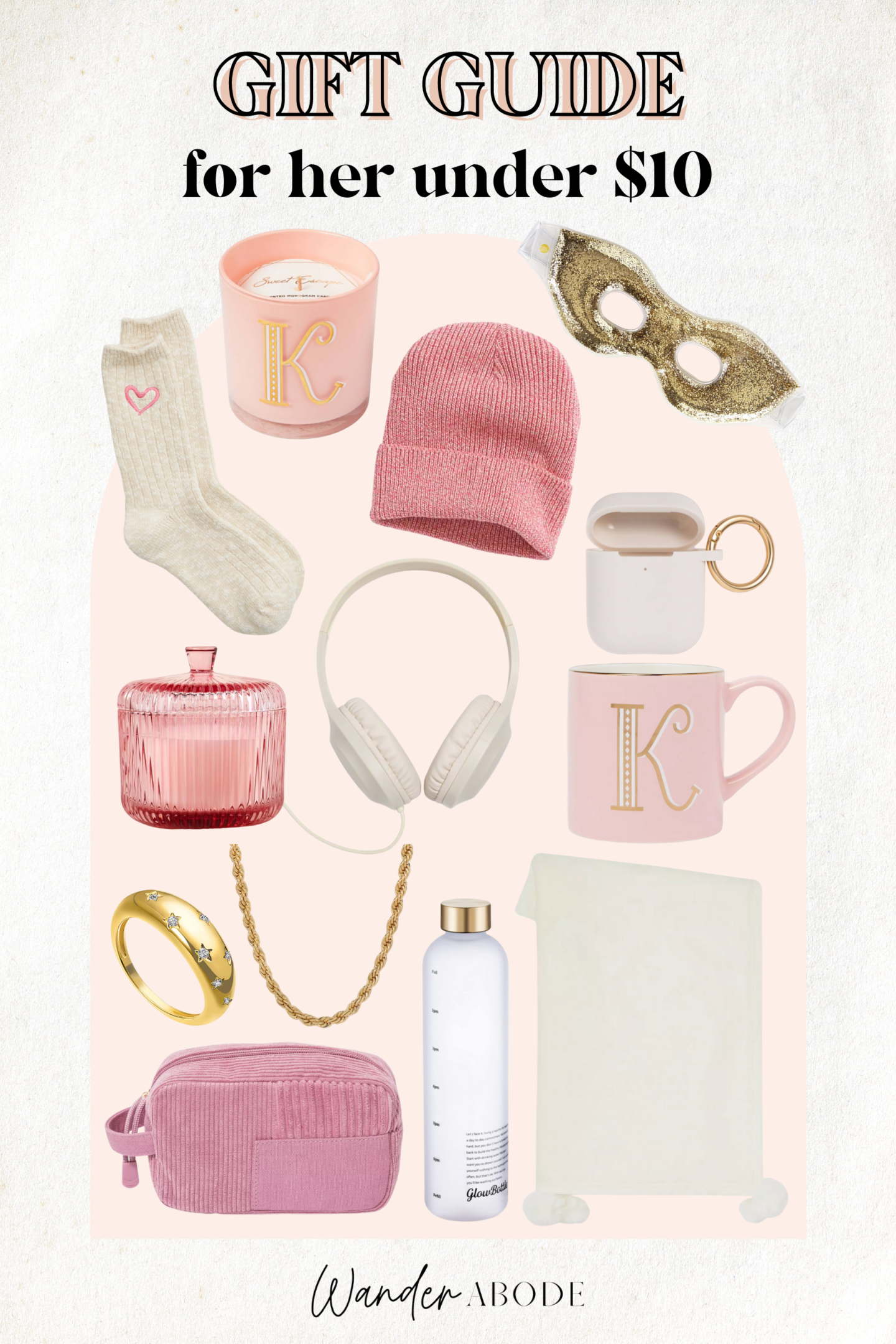 INITIAL CANDLE | HEART SOCKS | PINK BEANIE | GLITTER GEL EYE MASK | AIRPODS CASE | GLASS CANDLE | HEADPHONES | INITIAL MUG | STAR RING | CHAIN NECKLACE | CORDUROY POUCH | GLOW BOTTLE | PLUSH BLANKET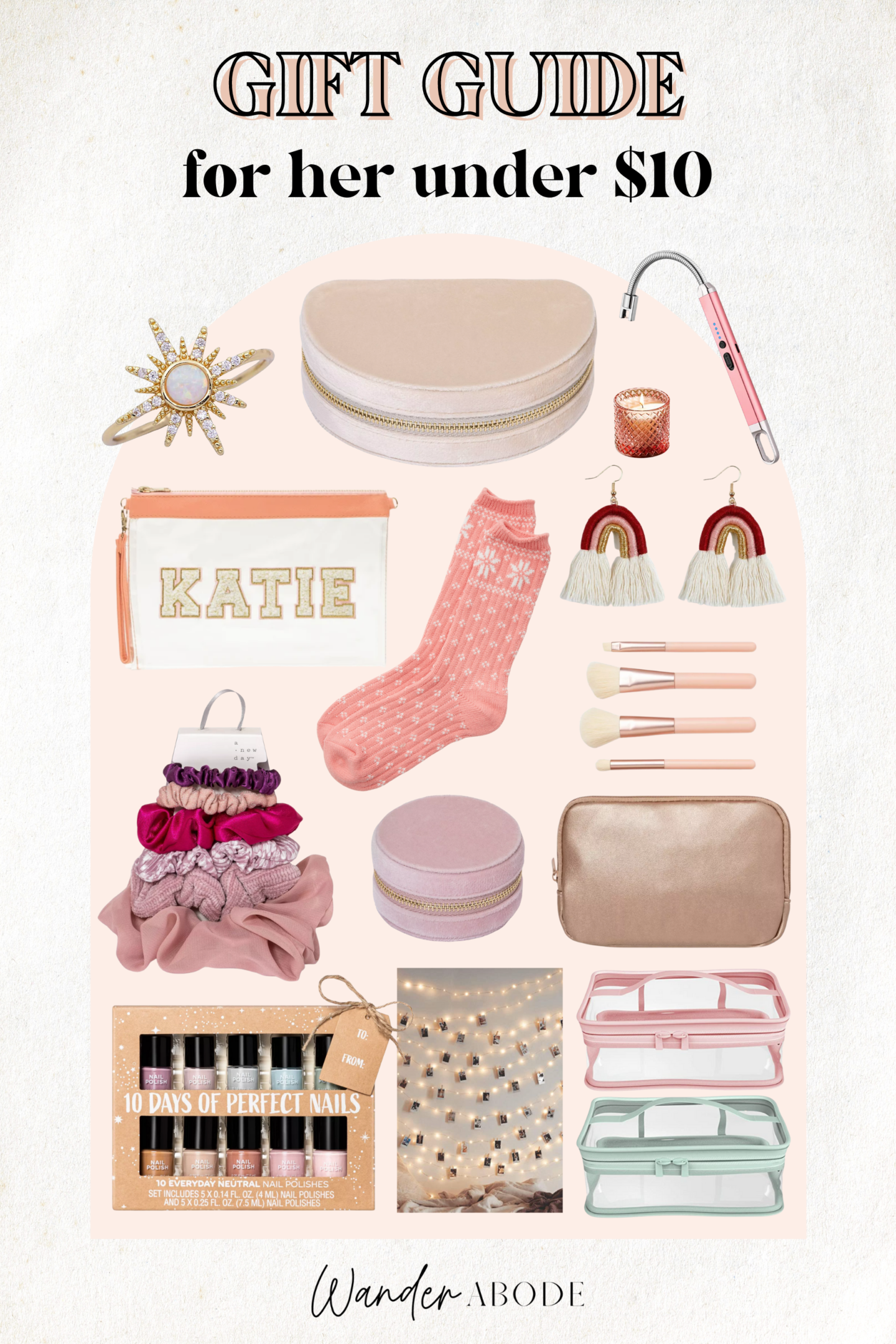 STAR RING | VELVET JEWELRY BOX | CANDLE LIGHTER | CLEAR POUCH WITH LETTERS | FAIRISLE SOCKS | RAINBOW EARRINGS | SCRUNCHIE SET | SMALL VELVET JEWELRY BOX | MAKEUP BRUSH SET WITH BAG | NAIL POLISH SET | TWINKLE LIGHTS | TOILETRY BAG SET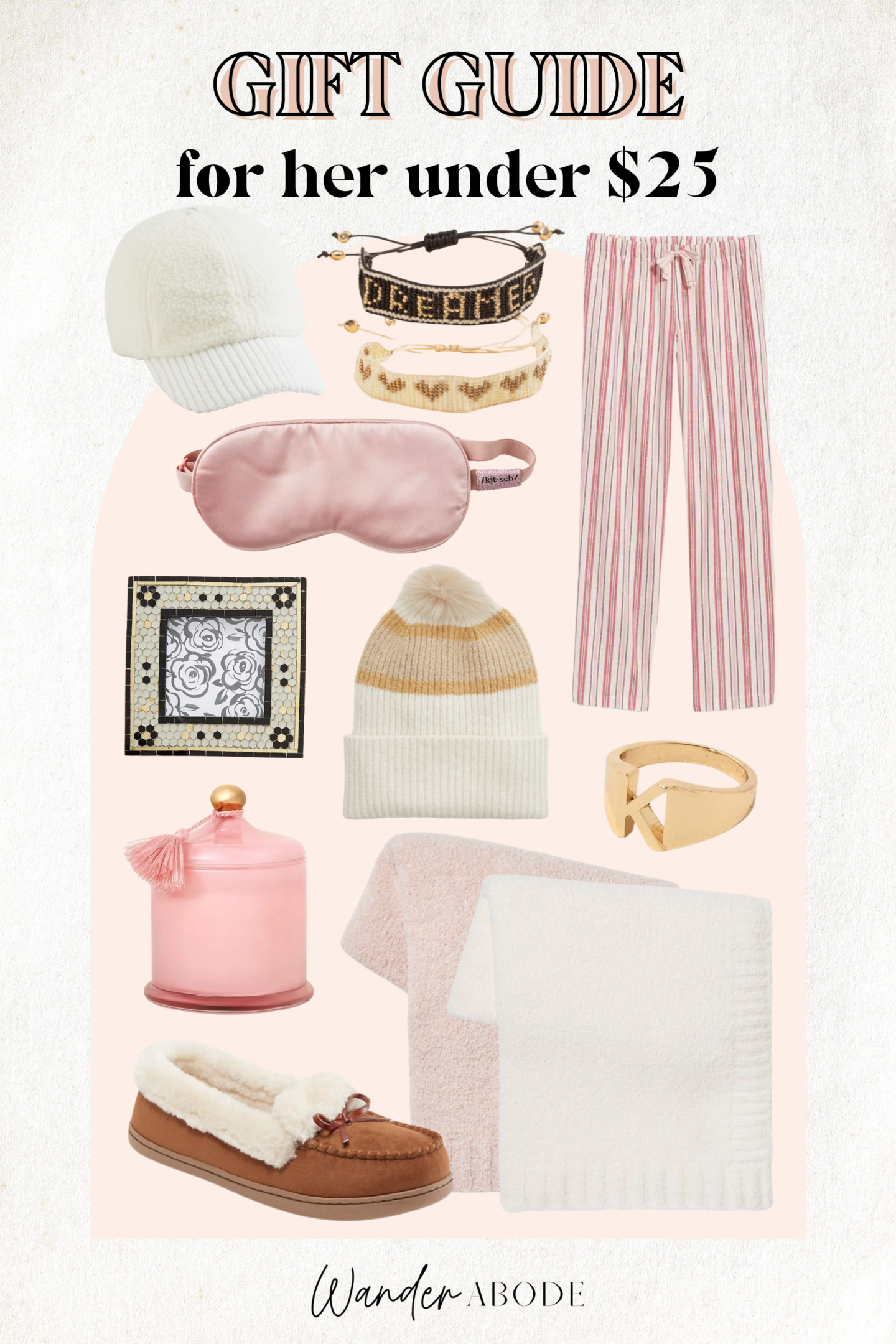 SHERPA BASEBALL CAP | DREAMER BEADED BRACELET | HEART BEADED BRACELET | PAJAMA BOTTOMS | SILK EYE MASK | TILE PICTURE FRAME | BEANIE | INITIAL RING | TASSEL CANDLE | FAUX FUR SLIPPERS | BLUSH COZY KNIT BLANKET | IVORY COZY KNIT BLANKET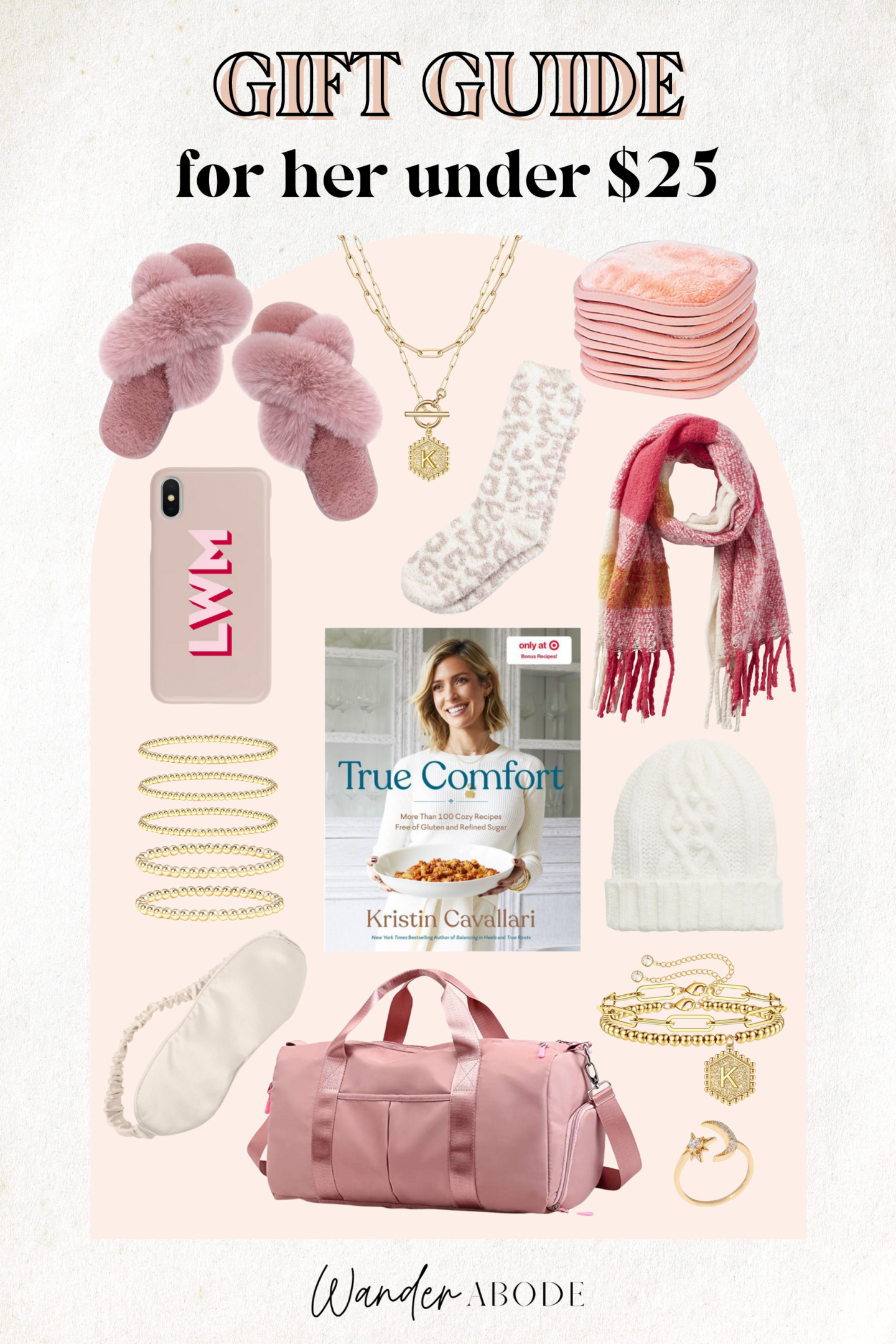 FAUX FUR SLIPPERS | LAYERED INITIAL NECKLACE | MAKEUP REMOVER CLOTHS | LEOPARD PRINT SOCKS | INITIALS PHONE CASE | PLAID COLORBLOCK SCARF | GOLD BRACELET SET | KRISTIN CAVALLARI COOKBOOK | KNITTED BEANIE | SILK EYE MASK | PINK DUFFLE BAG | INITIAL BRACELET SET | MOON & STAR RING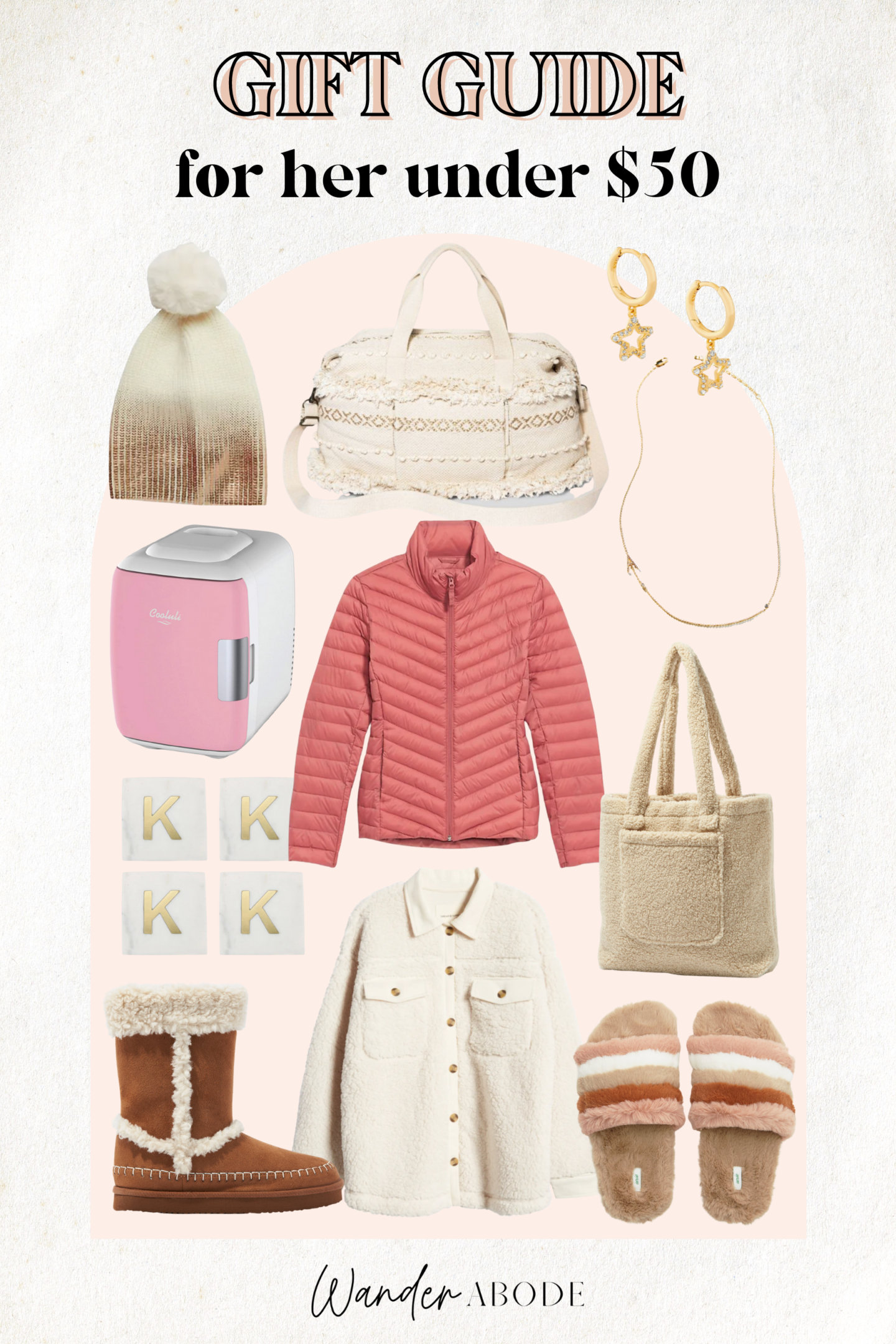 METALLIC OMBRE BEANIE | MOROCCAN DUFFLE BAG | STAR EARRINGS | INITIAL NECKLACE | SKINCARE FRIDGE | PACKABLE PUFFER JACKET | SHERPA TOTE BAG | INITIAL MARBLE COASTERS | SHEARLING BOOTS | SHERPA SHACKET (SIMILAR HERE) | FUZZY SLIPPERS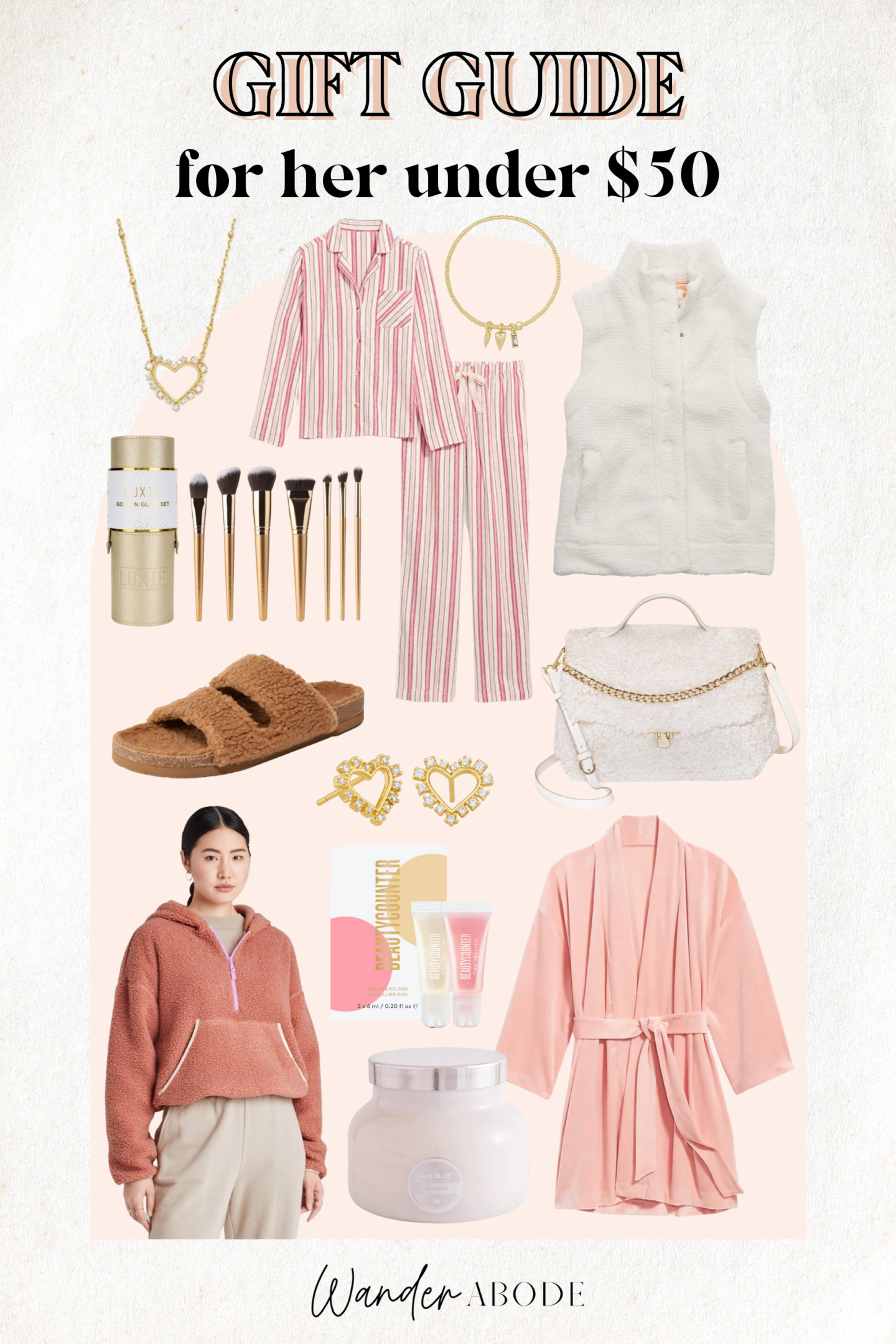 HEART NECKLACE | PAJAMA SET | CHARM BANGLE | SHERPA VEST | MAKEUP BRUSH SET | SHERPA SLIDES | HEART EARRINGS | SHERPA CROSSBODY BAG | SHERPA PULLOVER | LIP GLOSS DUO | CAPRI BLUE VOLCANO CANDLE | VELVET ROBE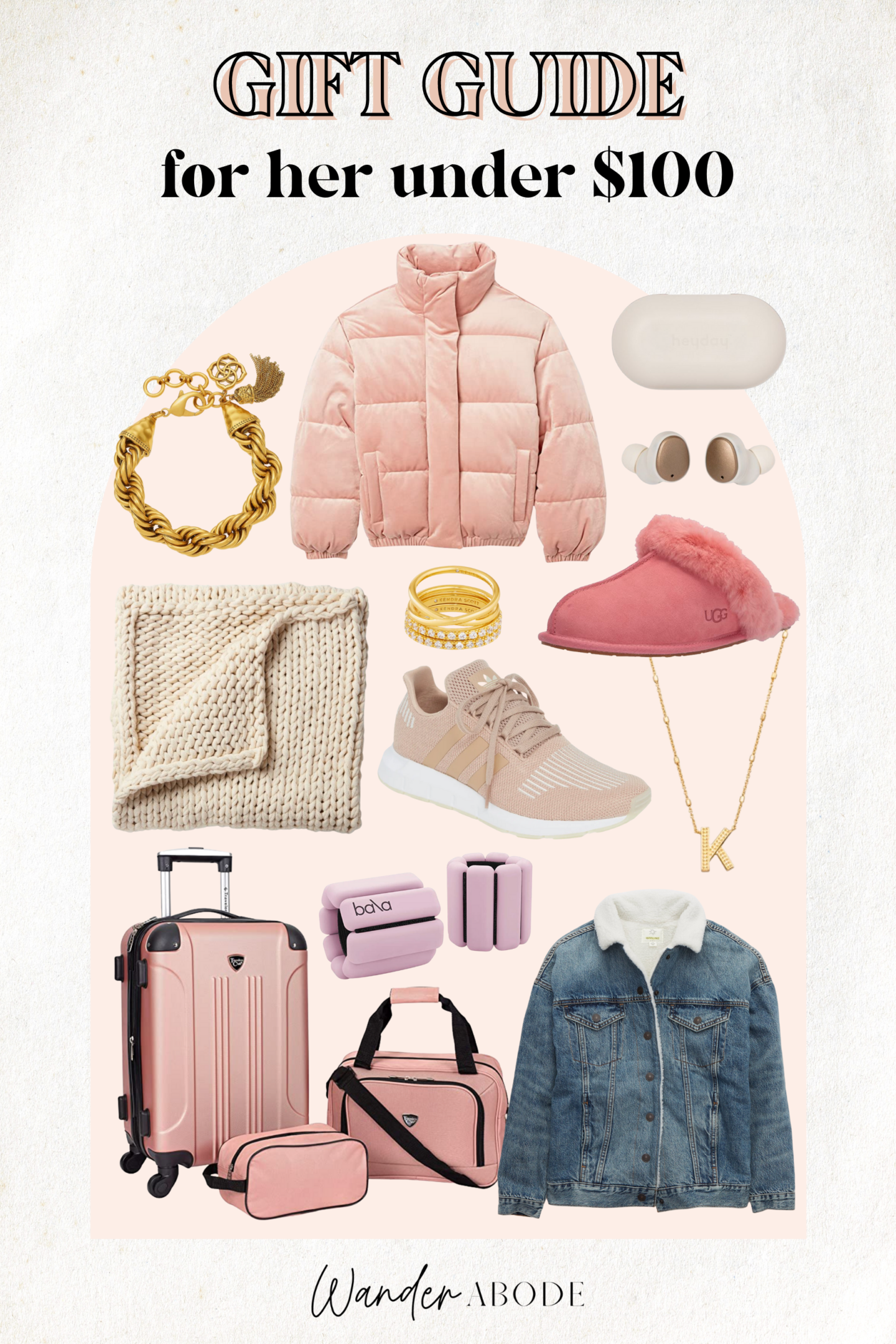 TWISTED CHAIN BRACELET | VELVET PUFFER JACKET | EAR BUDS | CHUNKY KNIT BLANKET | RING SET | PINK UGG SLIPPERS | BLUSH SNEAKERS | INITIAL NECKLACE | PINK LUGGAGE SET | WEIGHT BANGLES | SHERPA DENIM JACKET
Hopefully this guide for gift ideas for her helps y'all out! Be sure to keep checking back HERE for more gift guides and holiday inspo!