/
Palm Springs Outfits & The Saguaro Hotel Review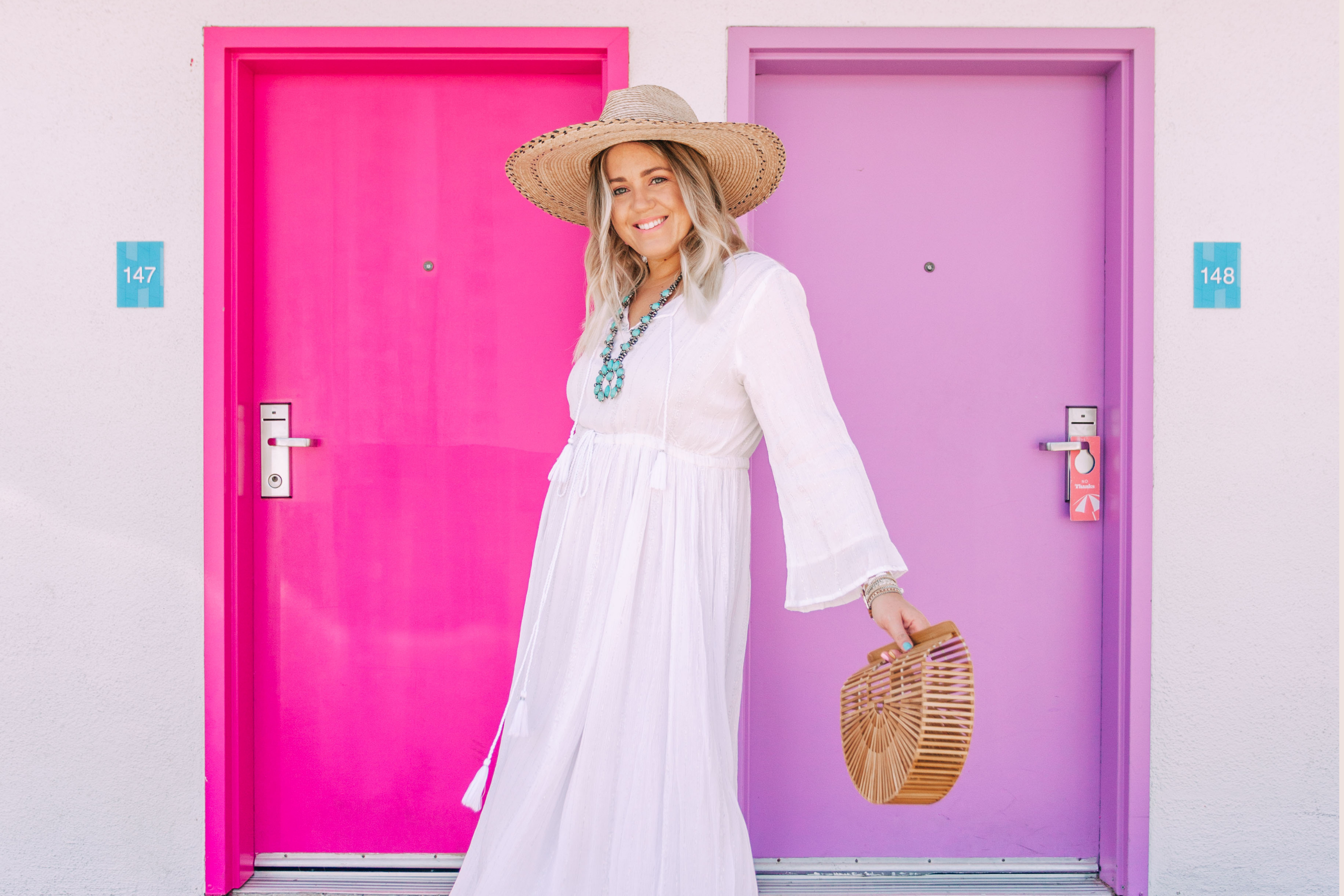 My boyfriend and I made a little 24 hour trip to Palm Springs this weekend and stayed at The Saguaro hotel! I've been there a million times for photoshoots and events during Coachella, but had never actually stayed there. I actually had heard some not so great stories from people who have stayed there saying it wasn't that clean, but they actually just refreshed the rooms with new furniture, linens, and updated the bathrooms, so I decided to give it a try and it was actually pretty nice! I think most people don't stay there for the rooms, but for the pool and super colorful experience. The drinks and food are pretty good too! Anywhere I can order a margarita and chips and guac at, I'm good ? And a poolside bar? YES PLEASE.
Anyways, I wanted to round up my Palm Springs outfits that I shot while I was there! The first one is what I wore on the drive out there and spent most of the day in. This pink graphic tee is my new fave! I love a good Pink Floyd band tee. These shorts are also my favorite, and it makes me so happy that I'm able to wear them this year, because last year they were SUPER tight on me! They're unfortunately out of stock, but I linked a couple similar pairs below.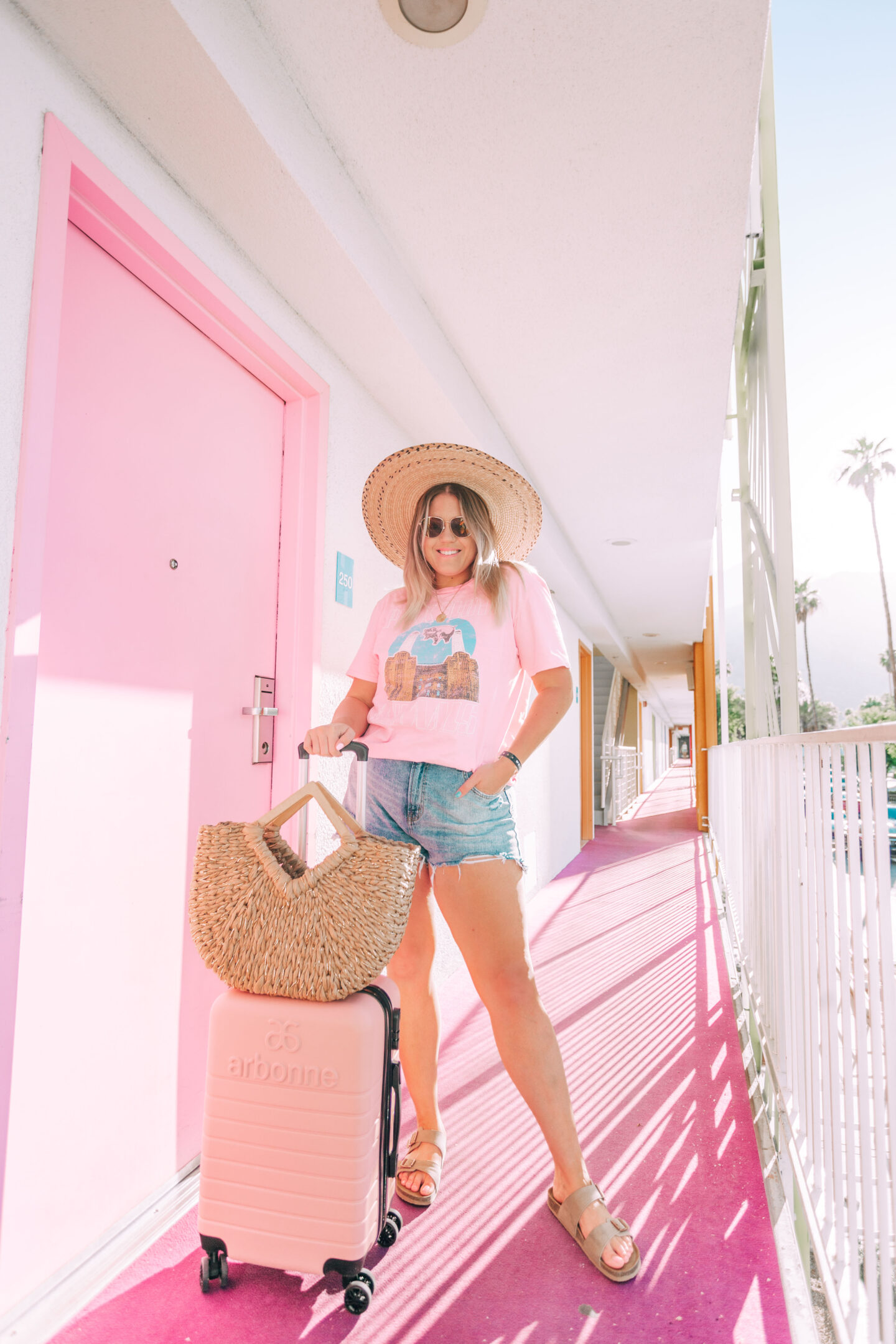 SHOP THE LOOK: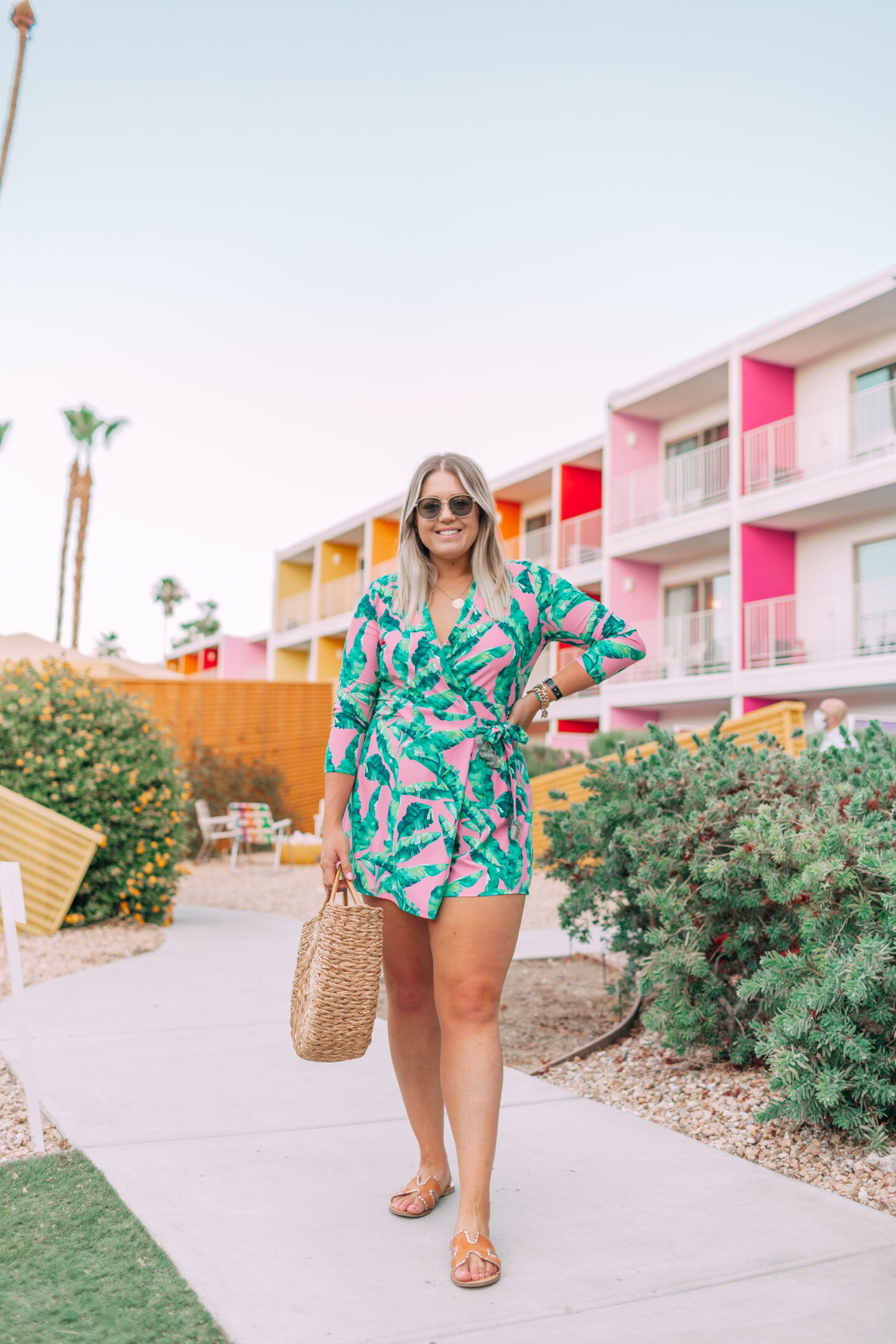 SHOP THE LOOK: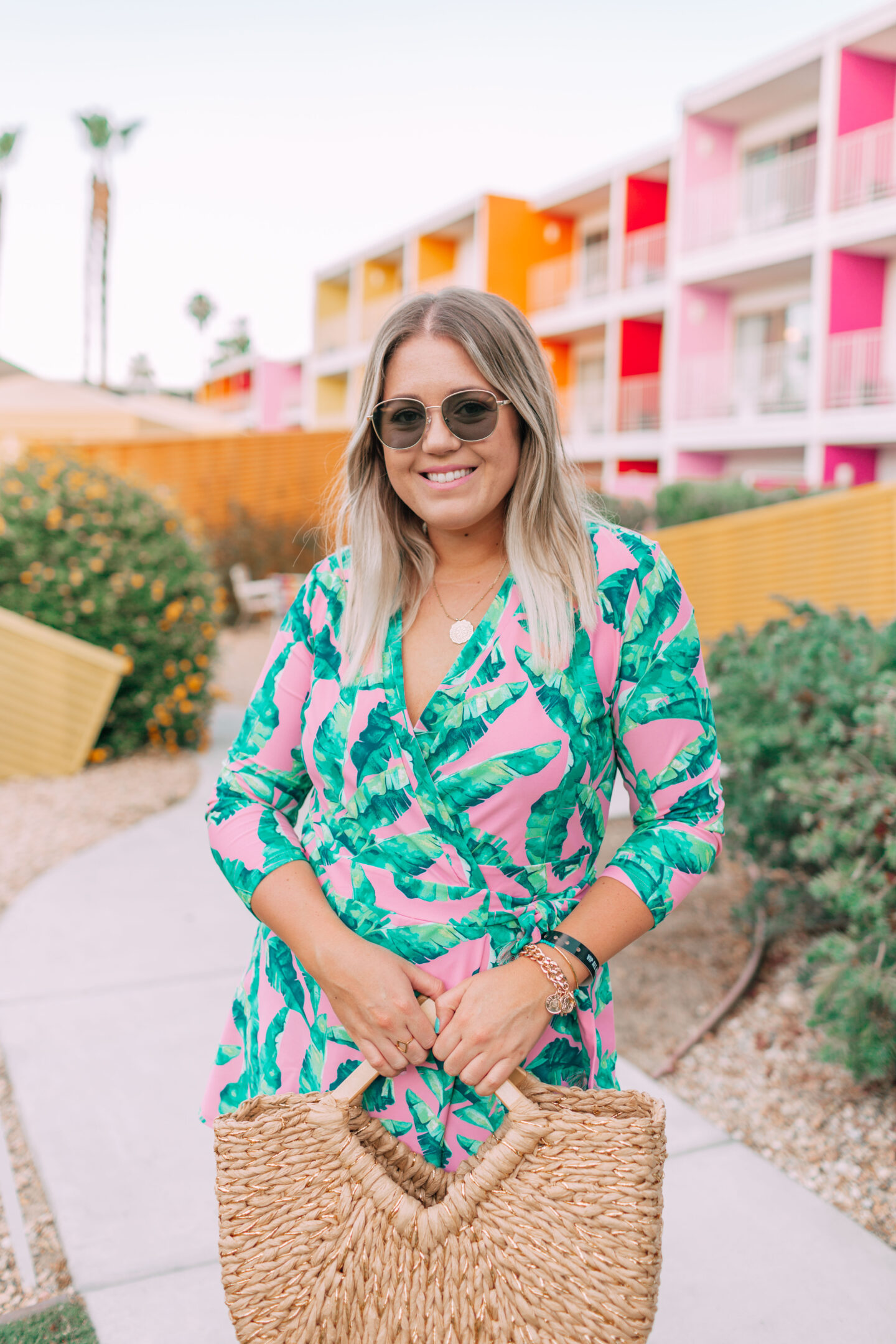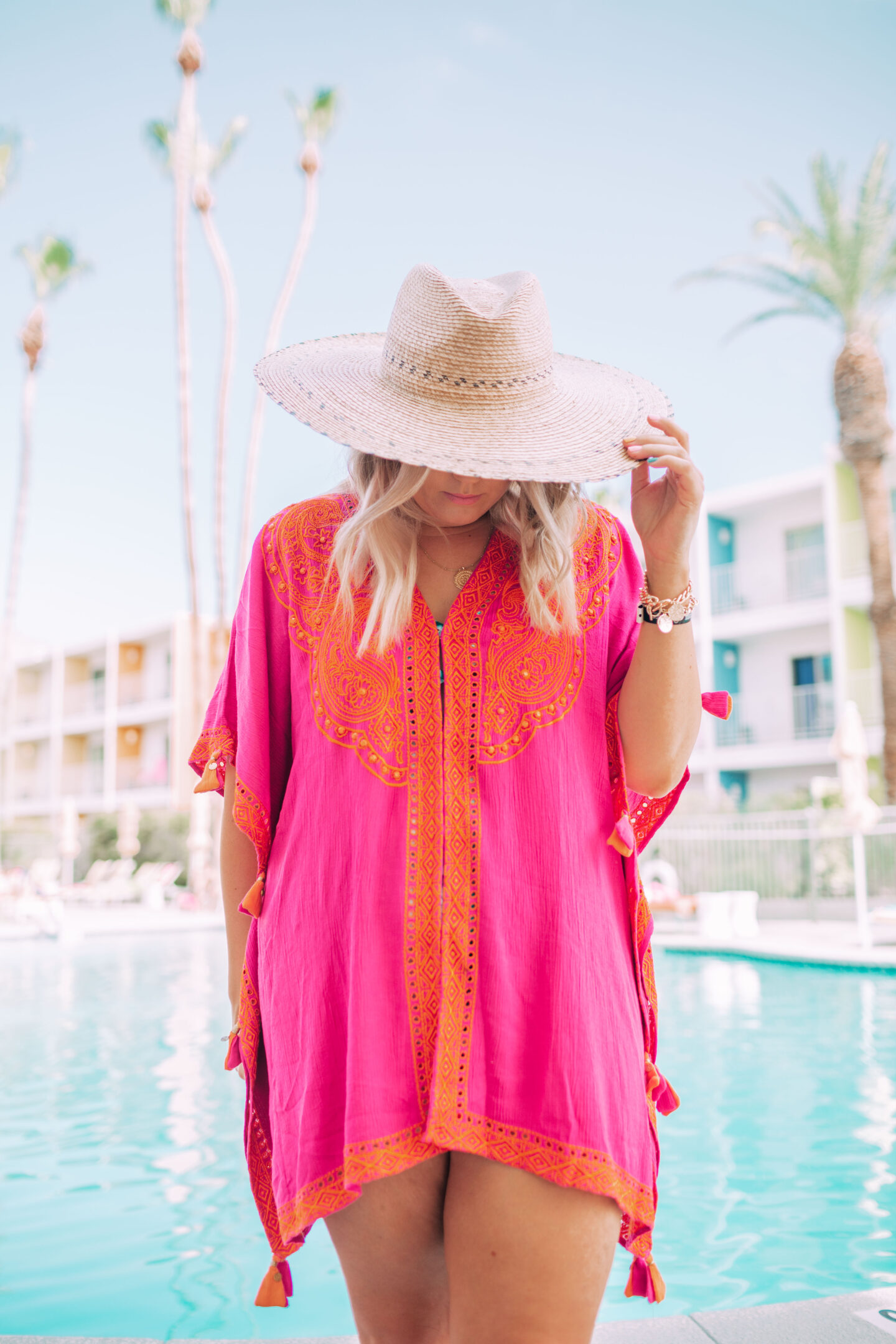 SHOP THE LOOK:

SHOP THE LOOK: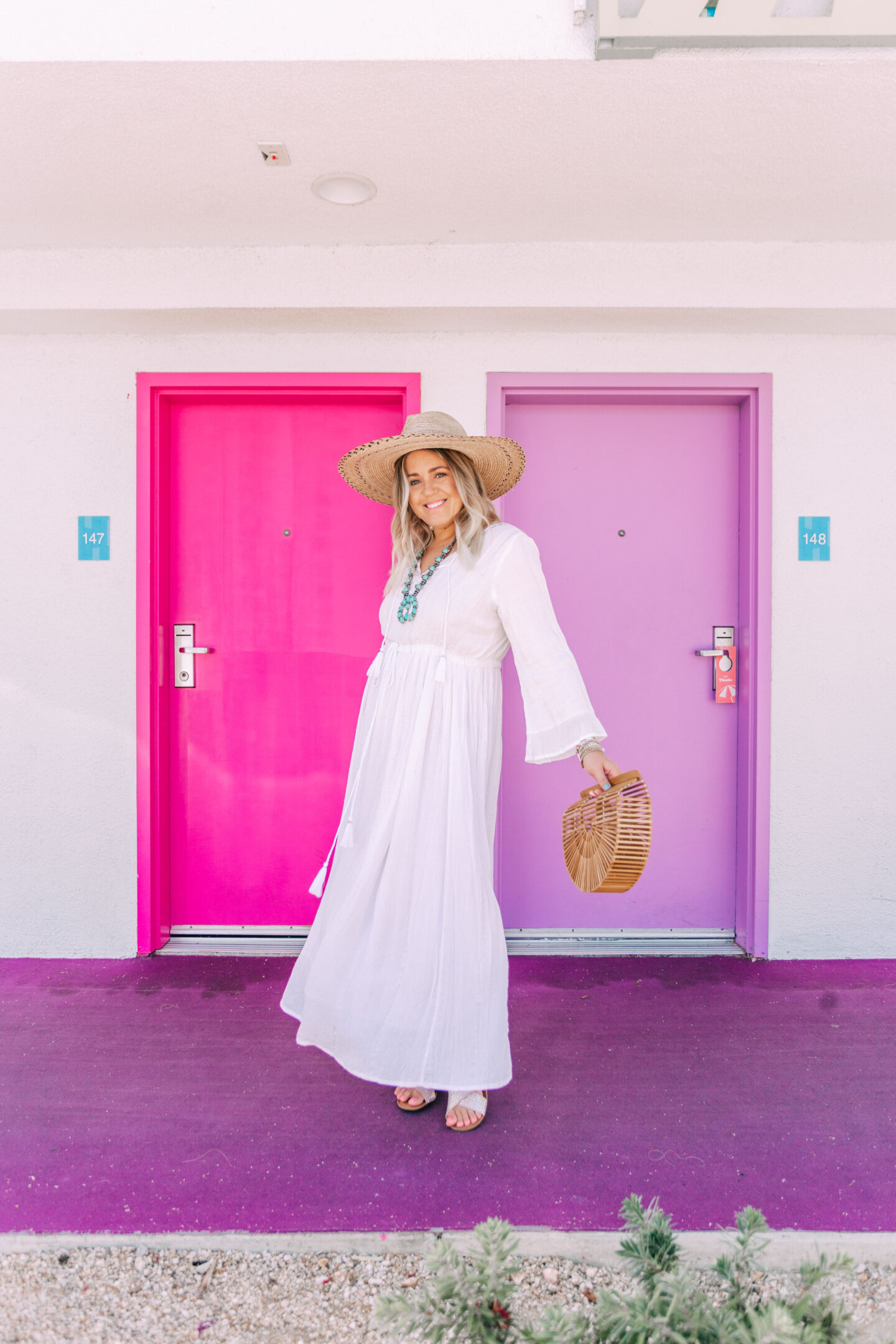 SHOP THE LOOK:

SHOP THE LOOK:

Are you planning any trips now that quarantine has come to an end for the most part? Local or out-of-state? My boyfriend and I are heading to Dallas in a few days to visit his sister and her husband and it will be my first time in Texas, so I'm super excited! We're also going to visit Waco/Magnolia which I'm super excited about. Maybe we'll run into Chip & Jo 😉
Hope you liked these Palm Springs outfits! I always have so much fun creating looks for this destination!