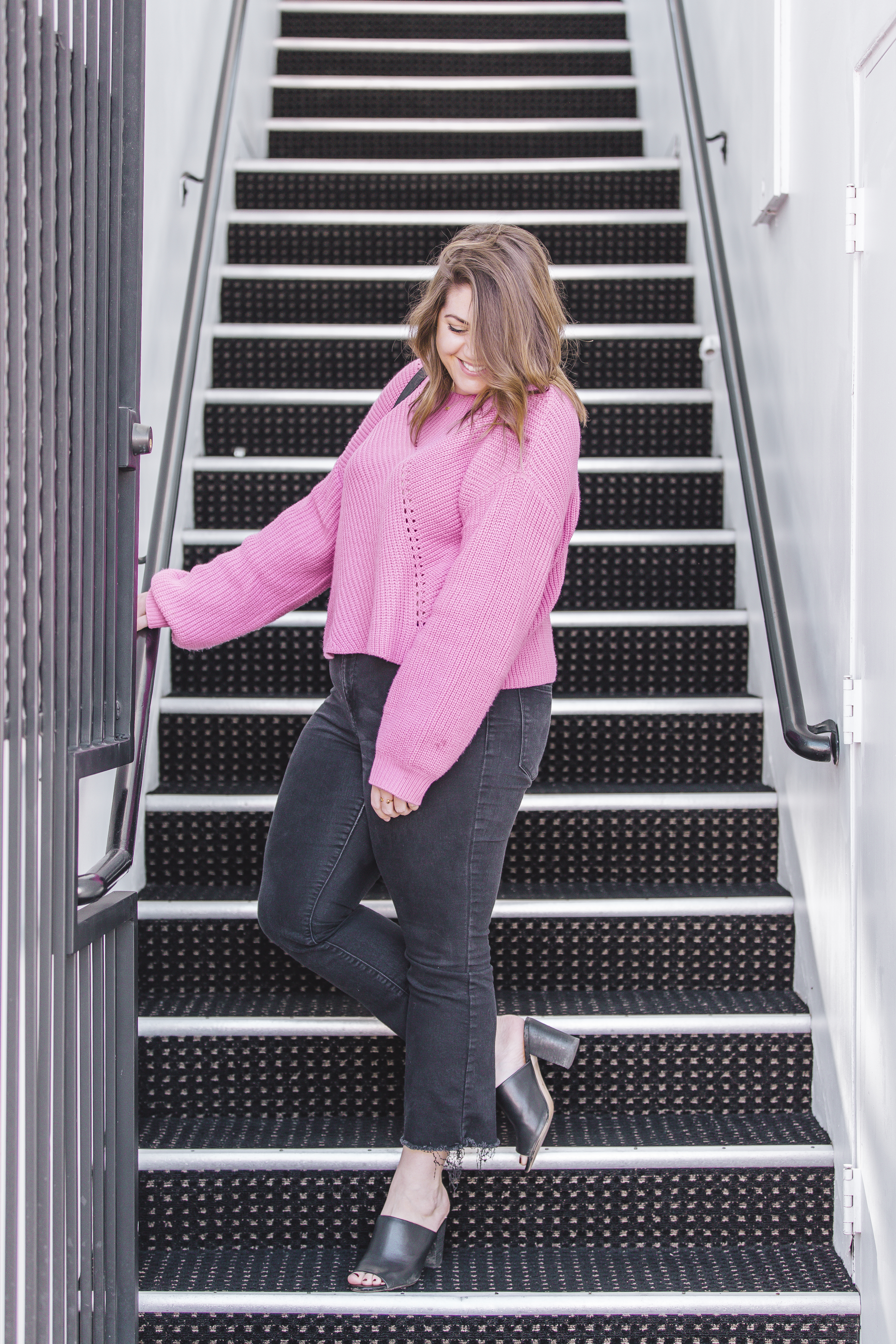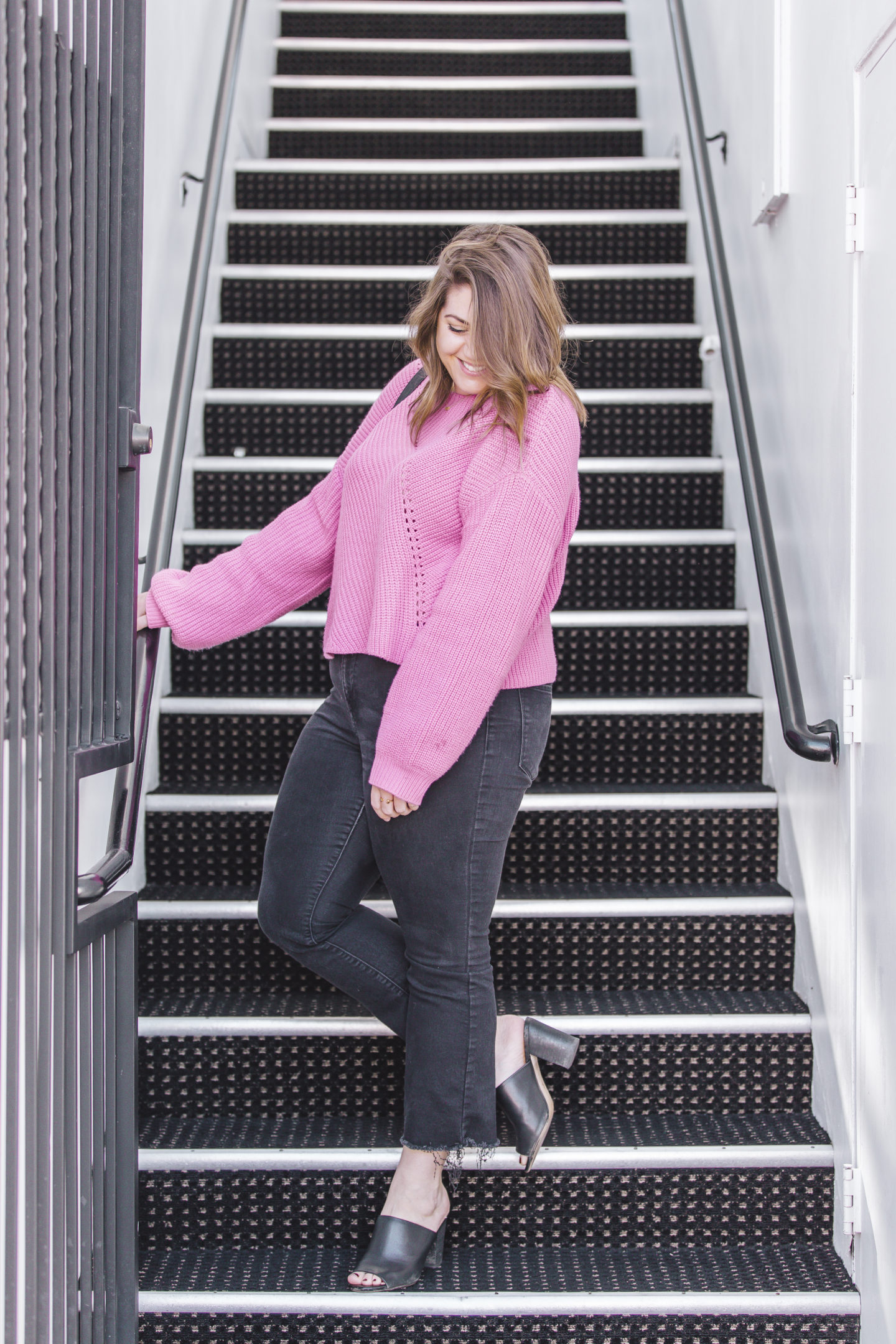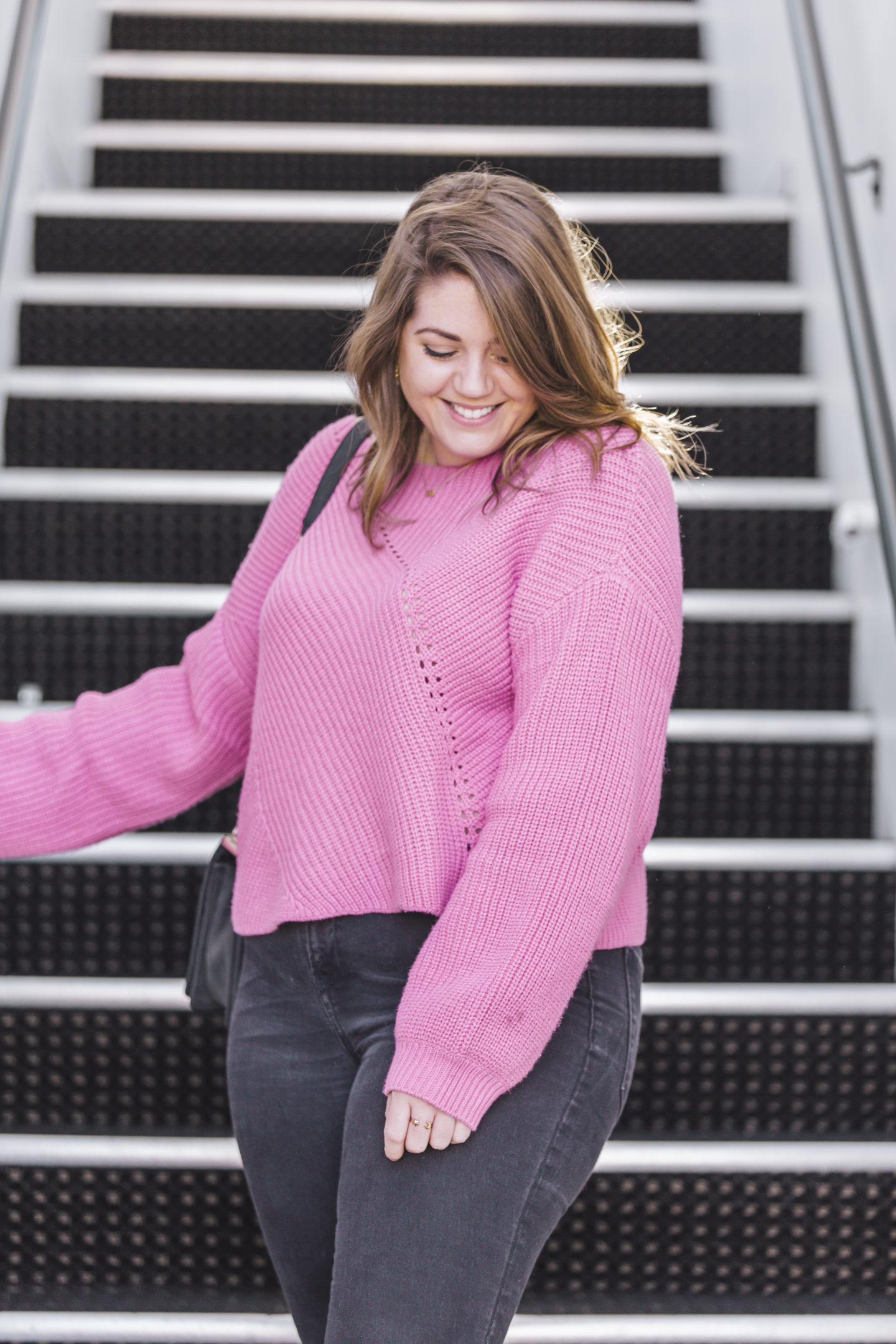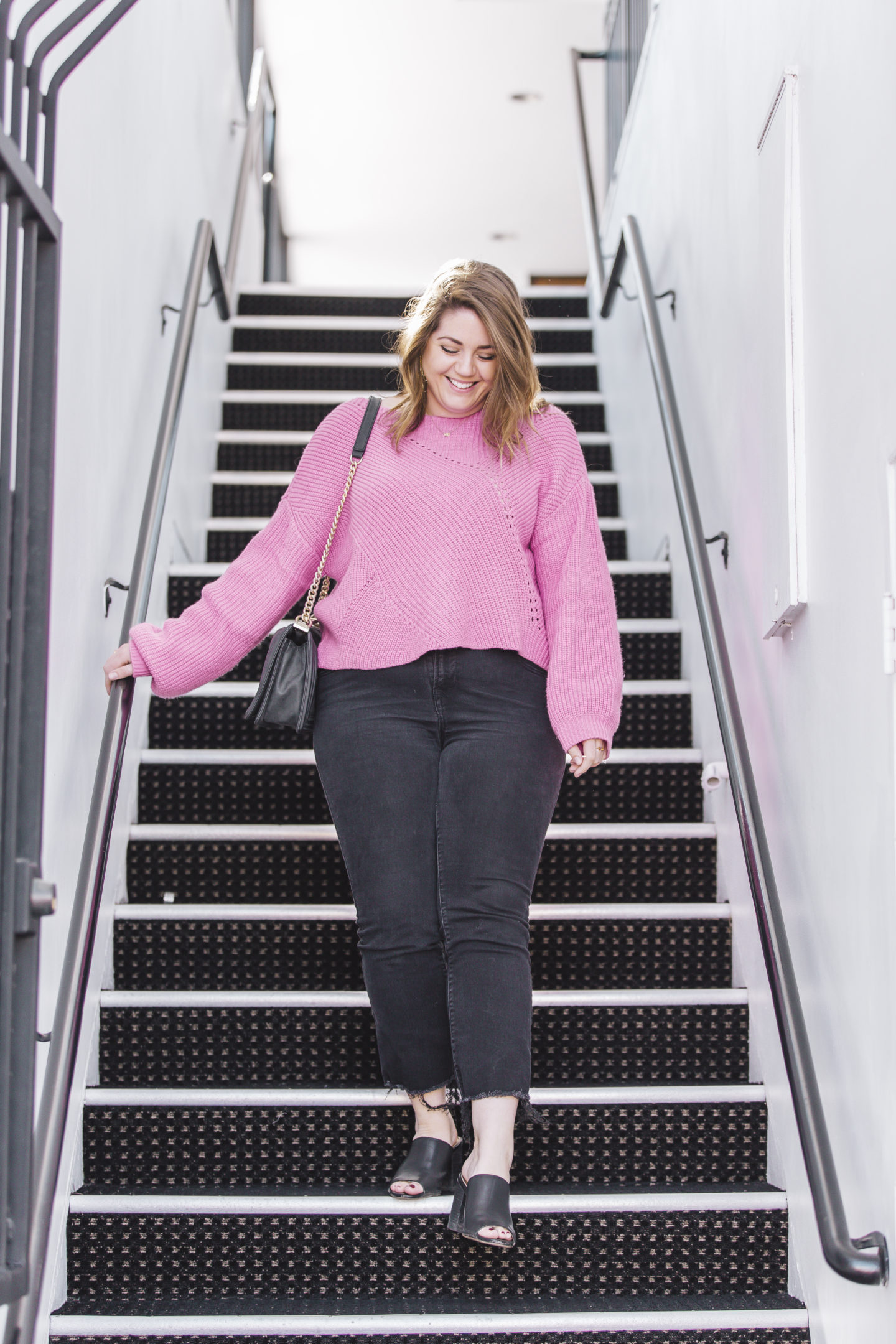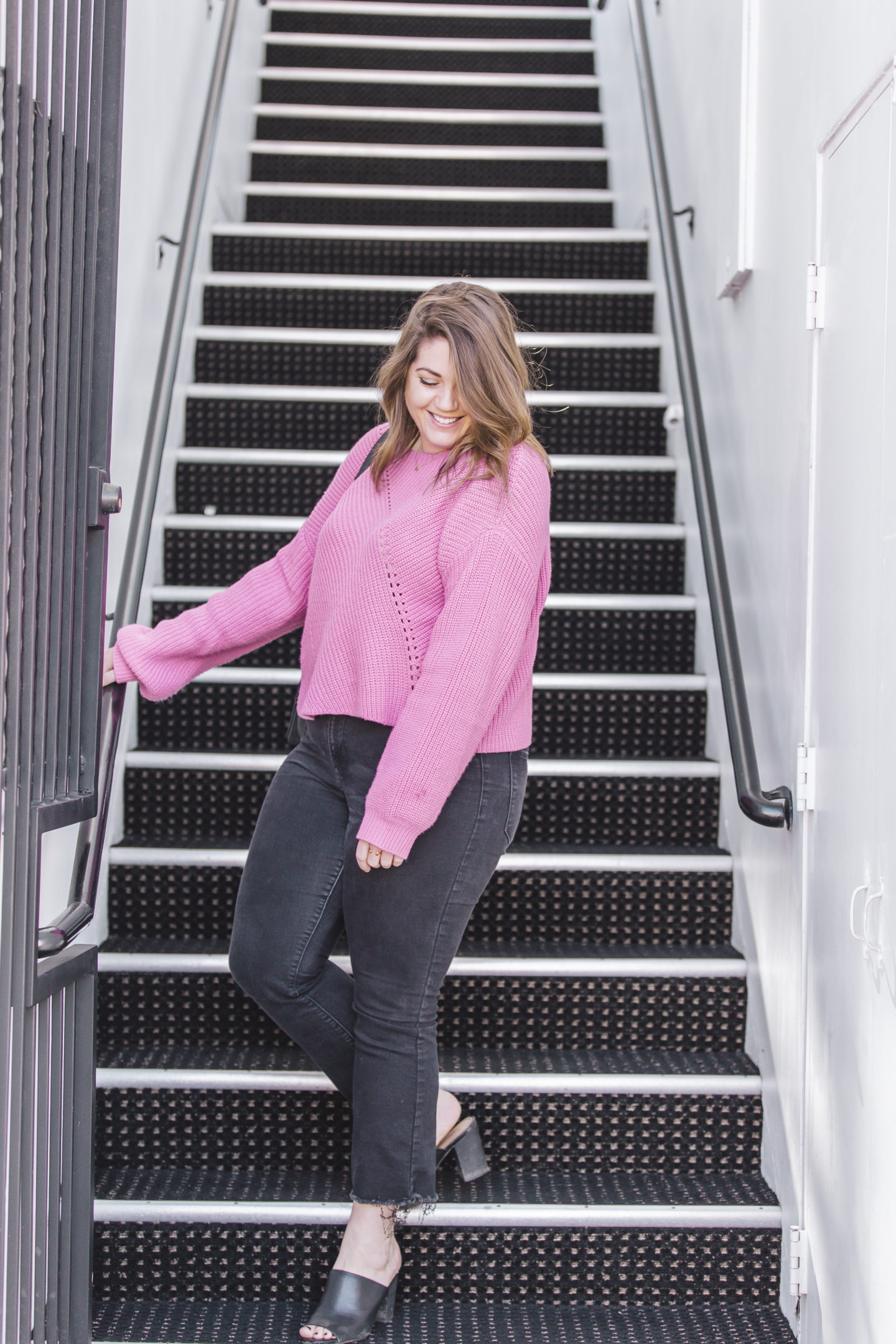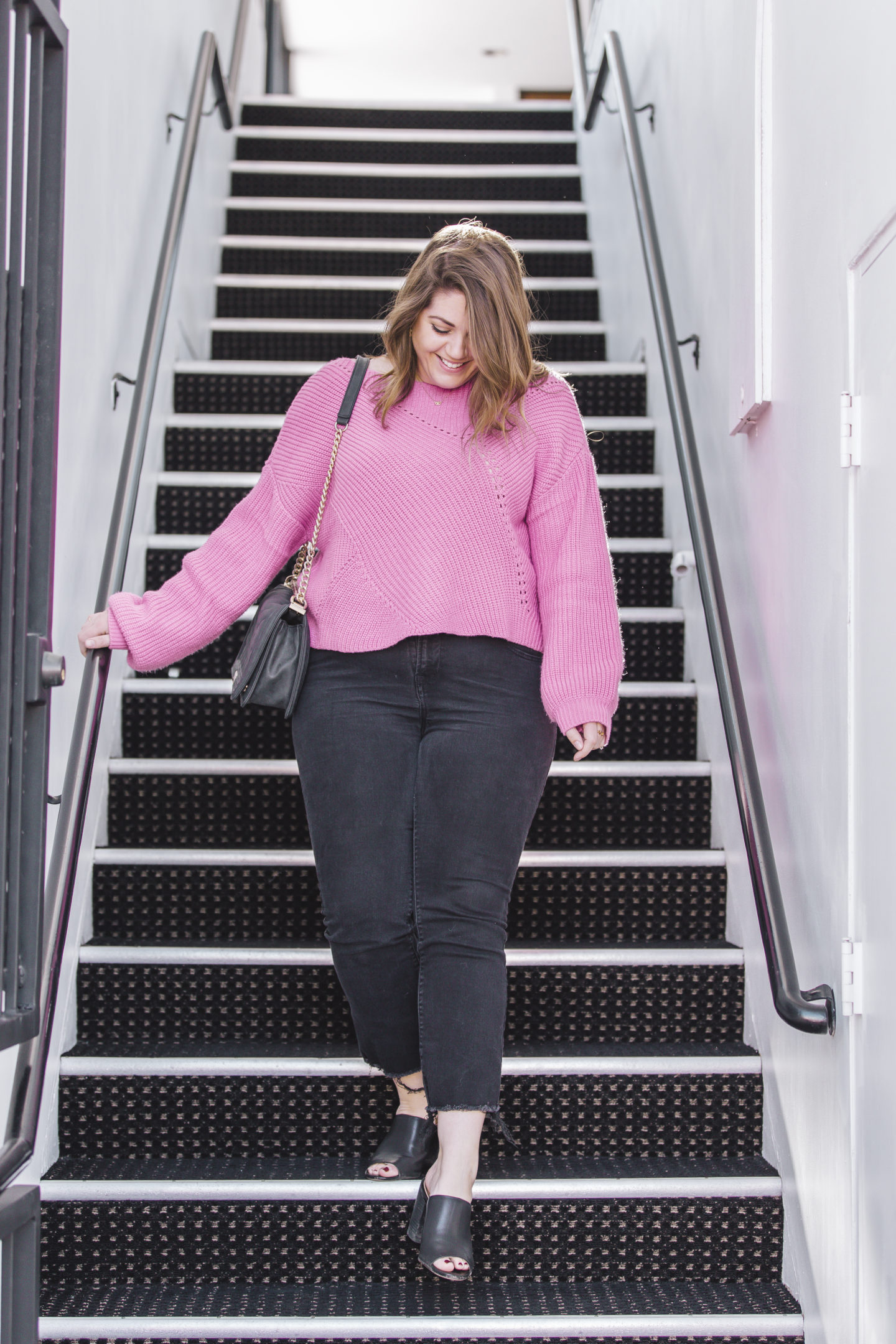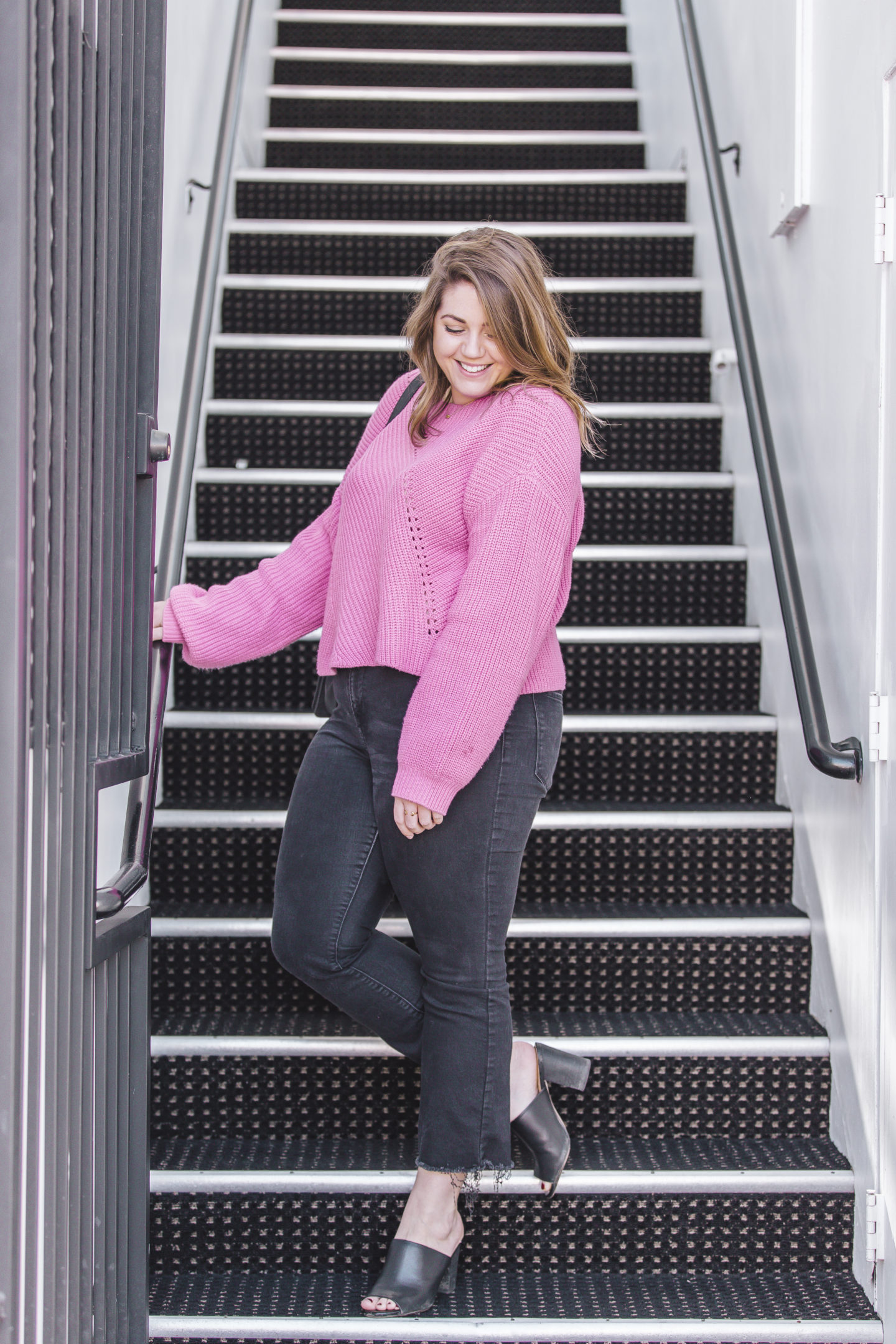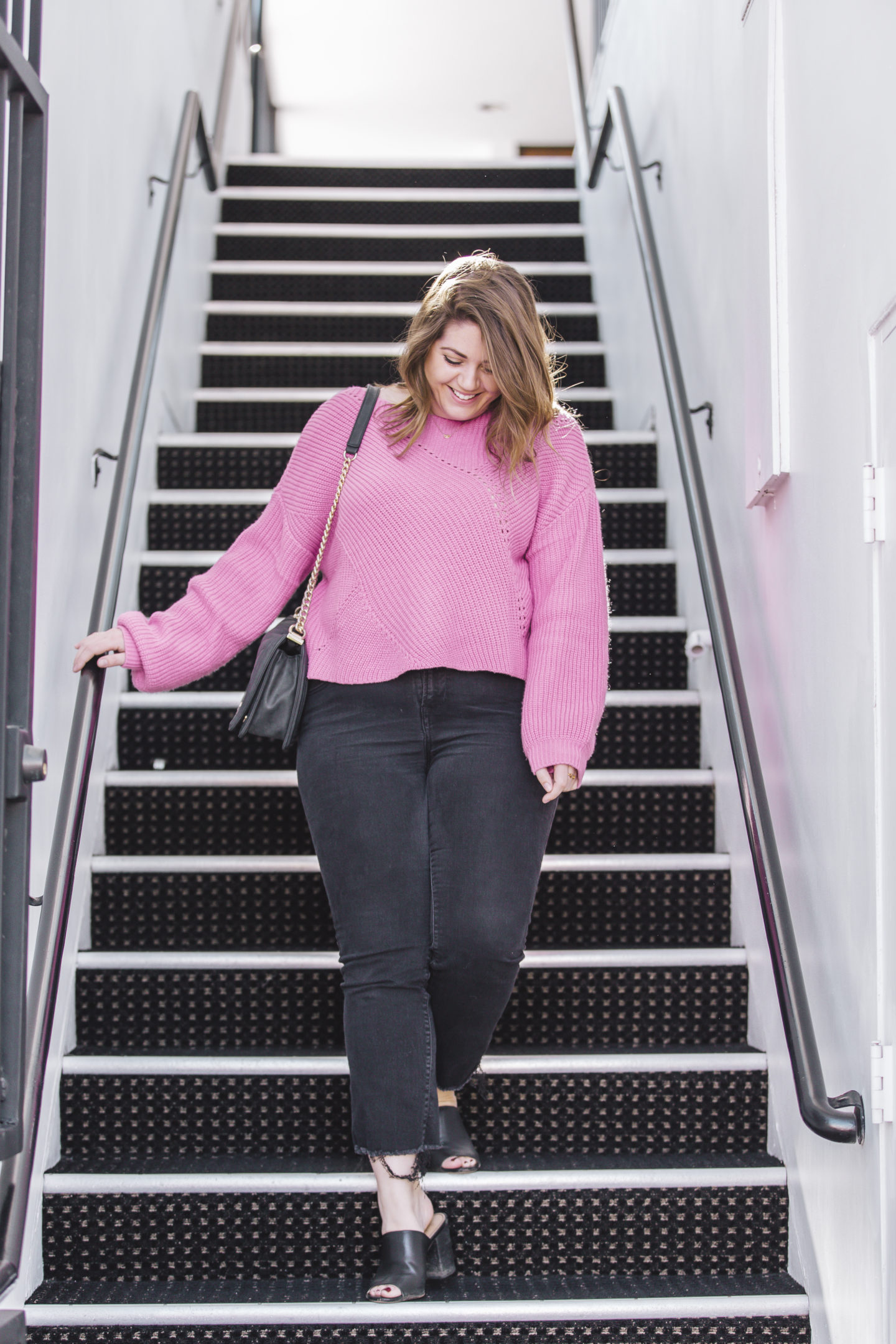 Happy Monday! I'm finally sharing this outfit that I've honestly worn several times. I got this pink sweater in the mail from Tobi back in November and literally wore it 3 times that week… And many times after that as well. It's my new favorite sweater! It's also on sale for only $31, so snag it now before it sells out!
By the way, I've got some VERY exciting news… I'm going to New York Fashion Week next month!!!!! This has literally been a dream of mine for so many years, and I can't believe it's actually happening. This is the year of "MAKING ISH HAPPEN" for me, and that's just what I'm doing.
Hope you have a great week!
xo Katie