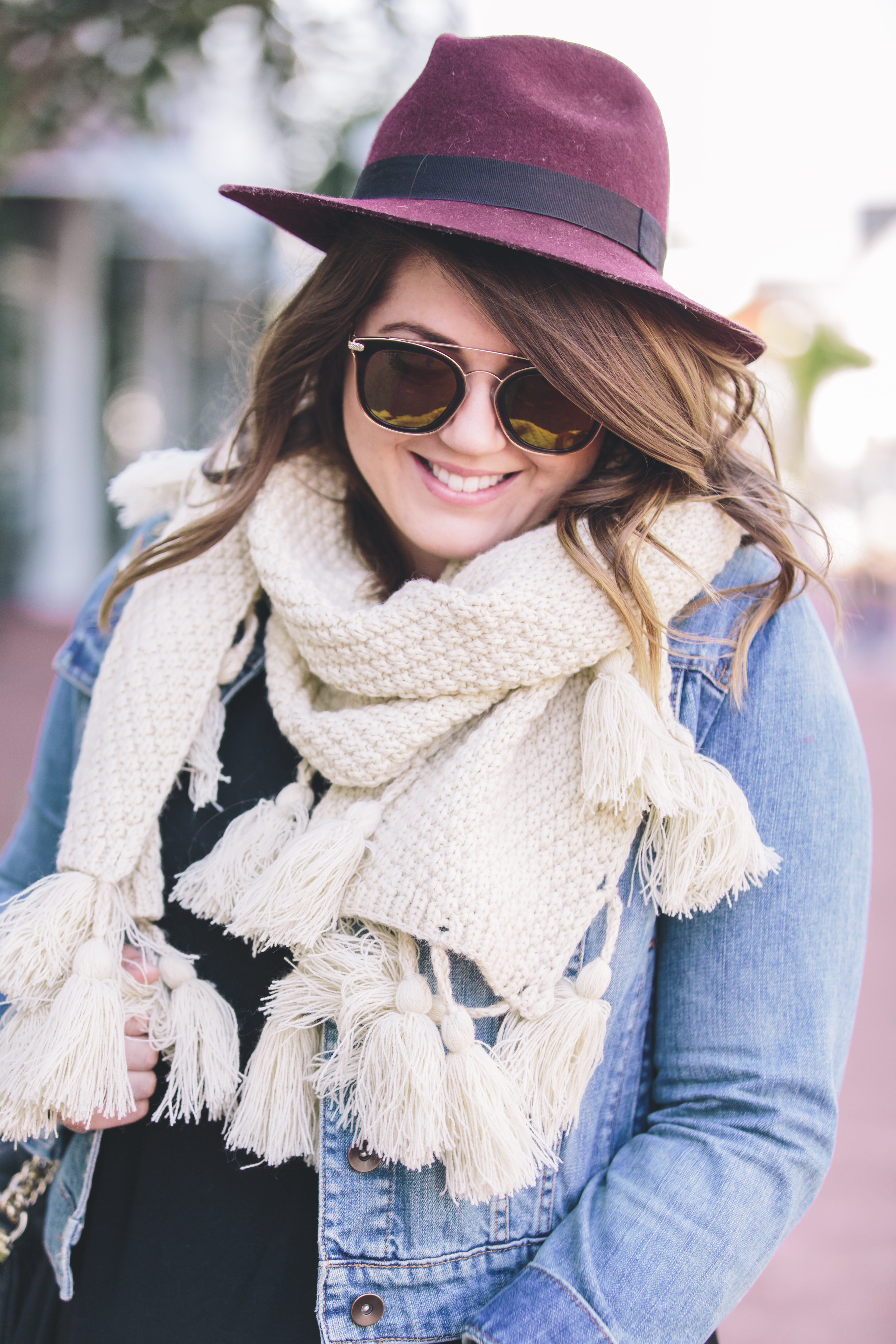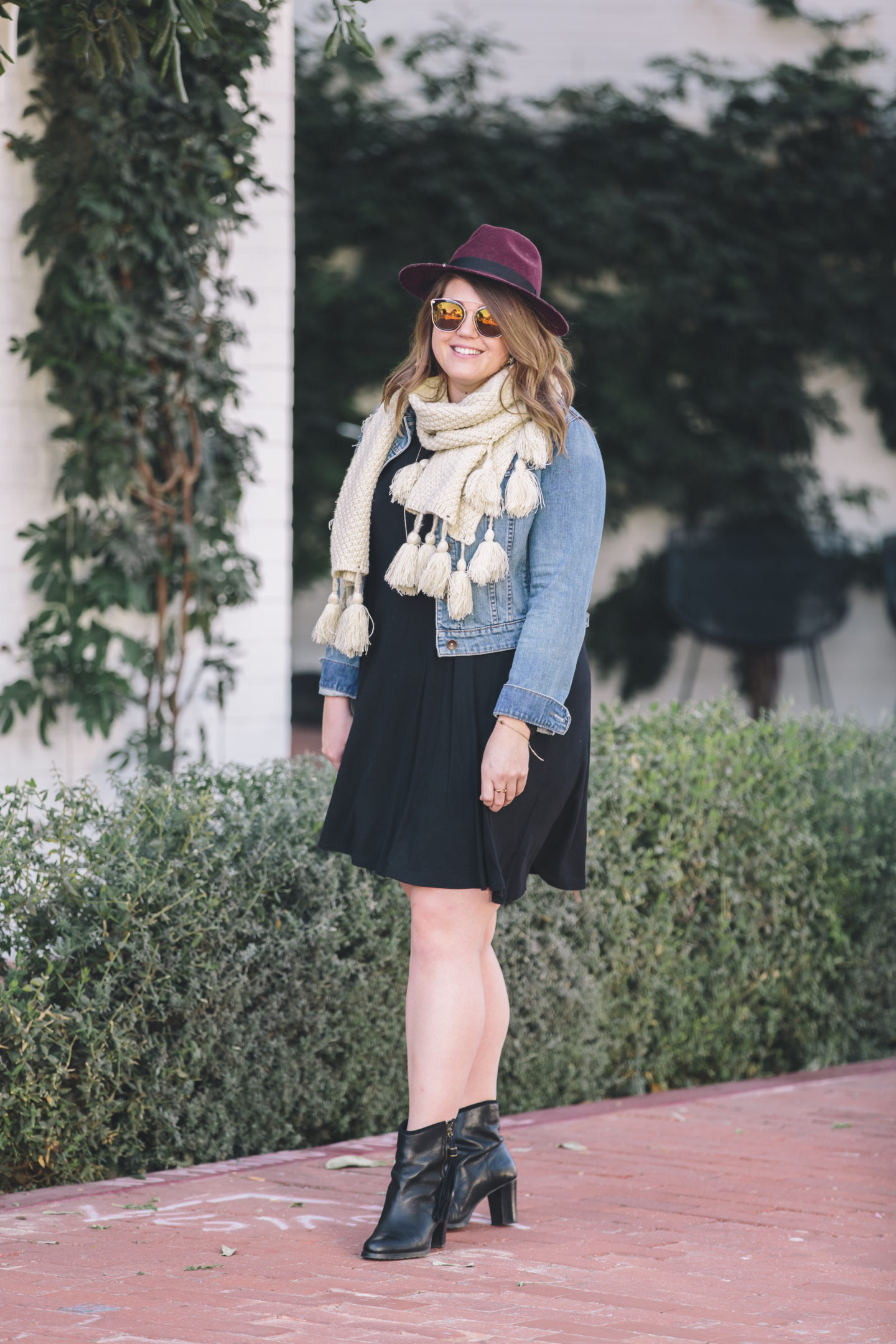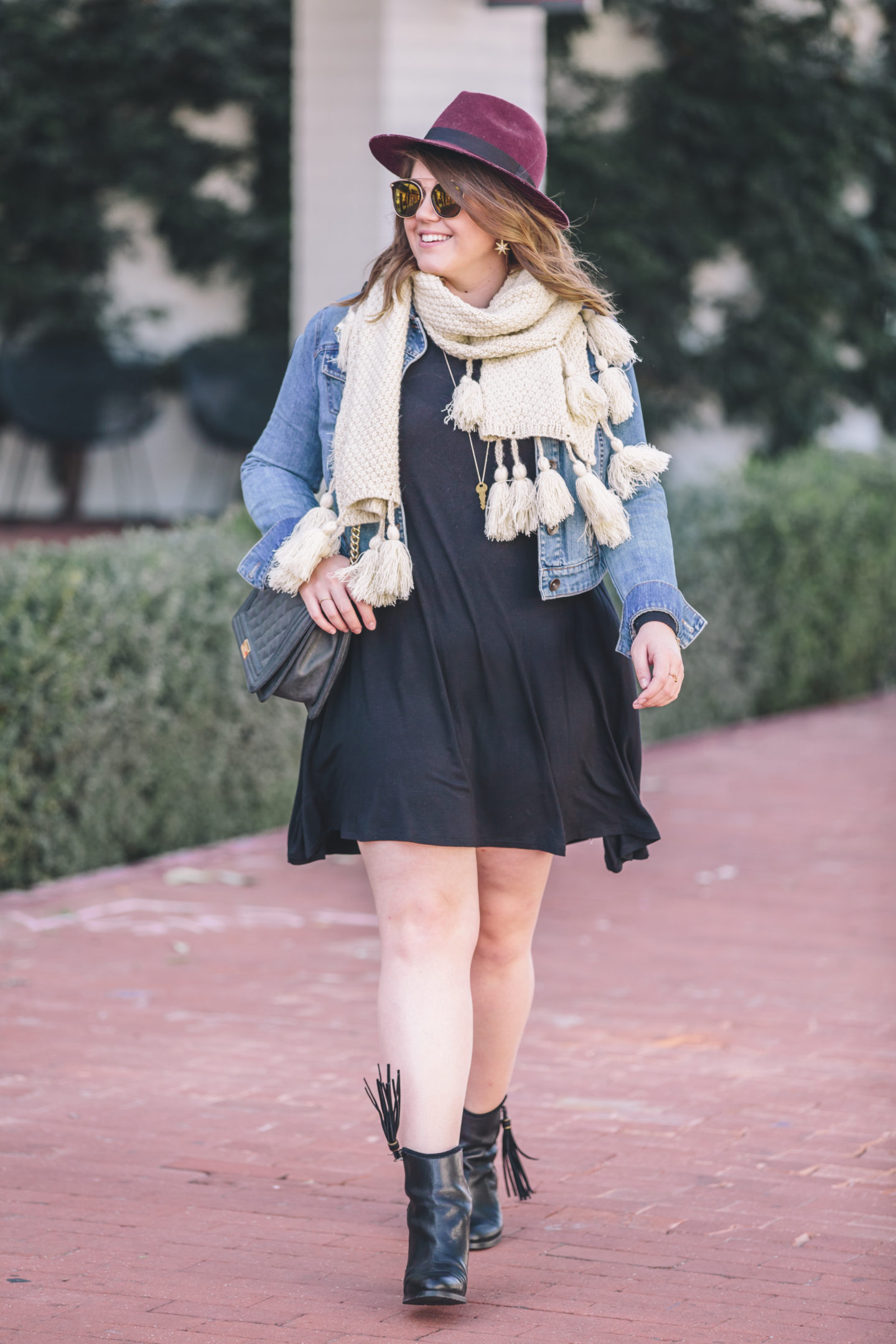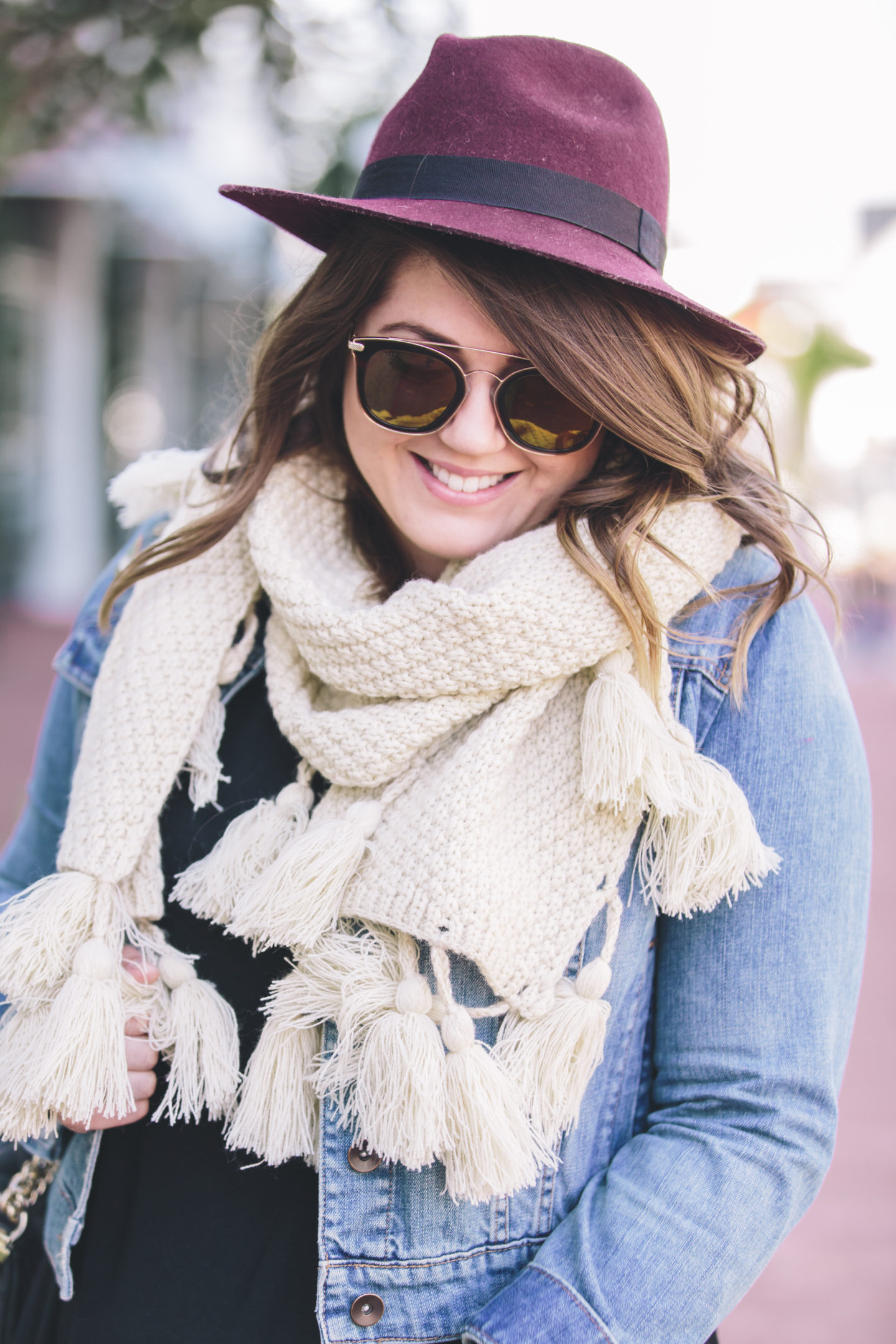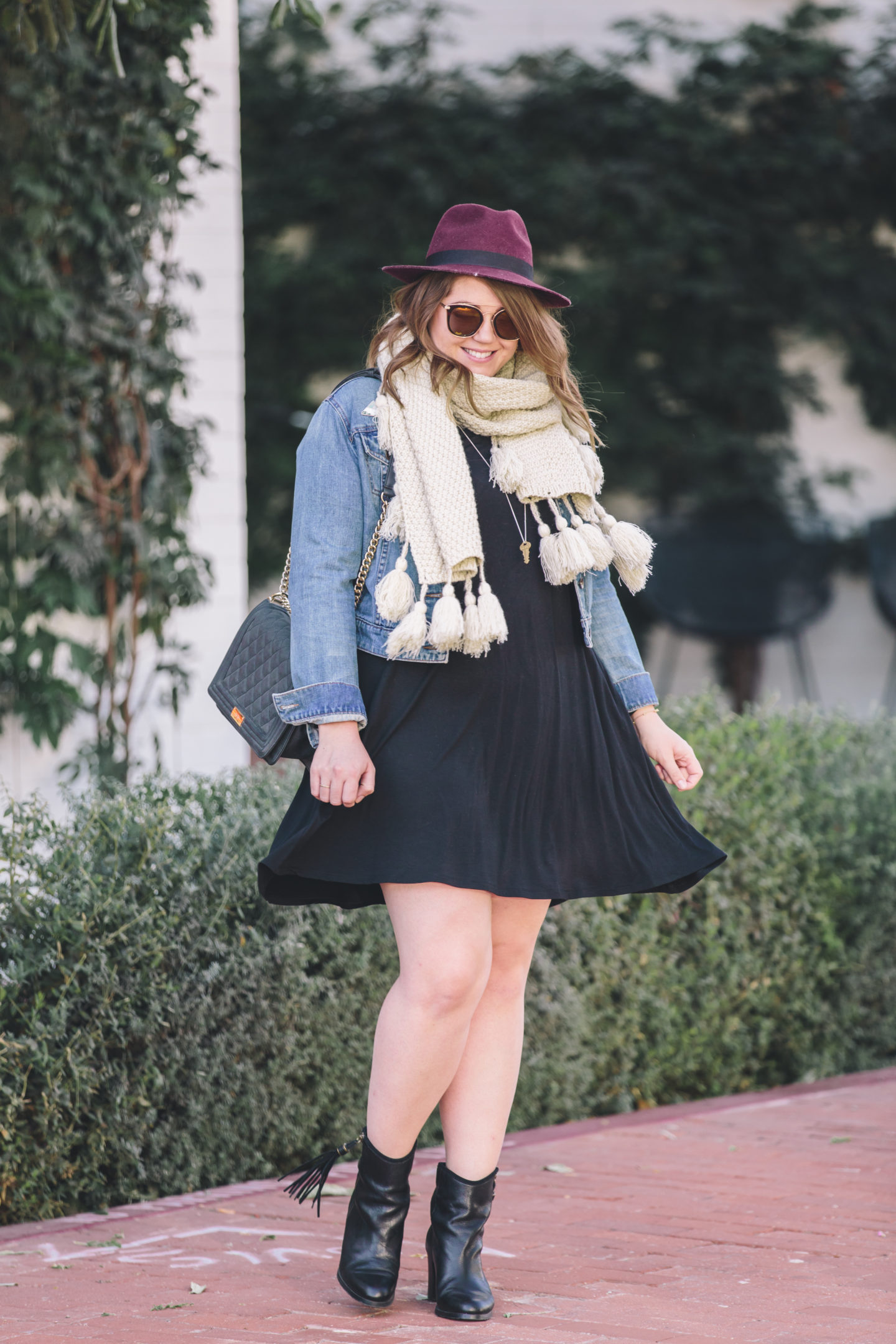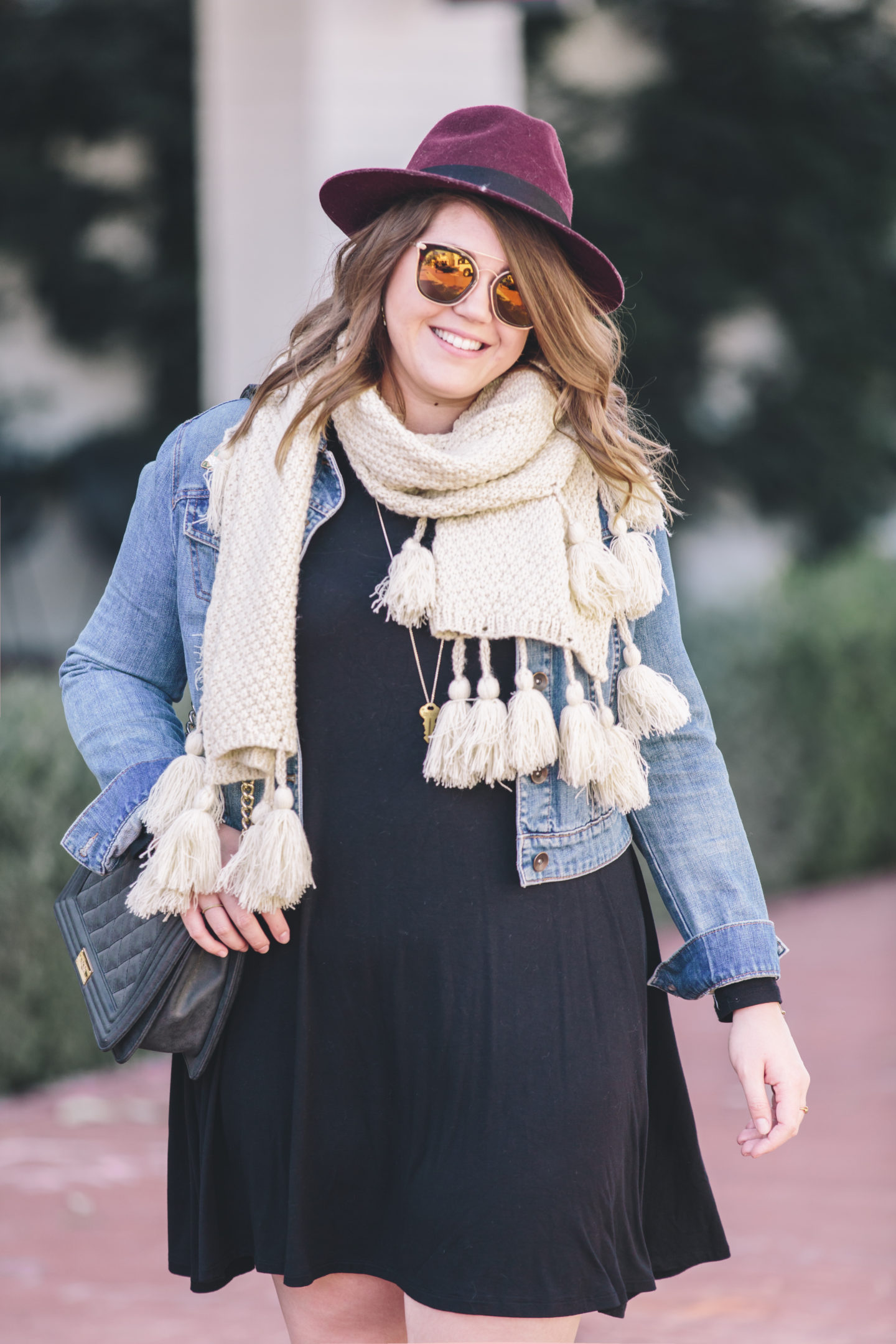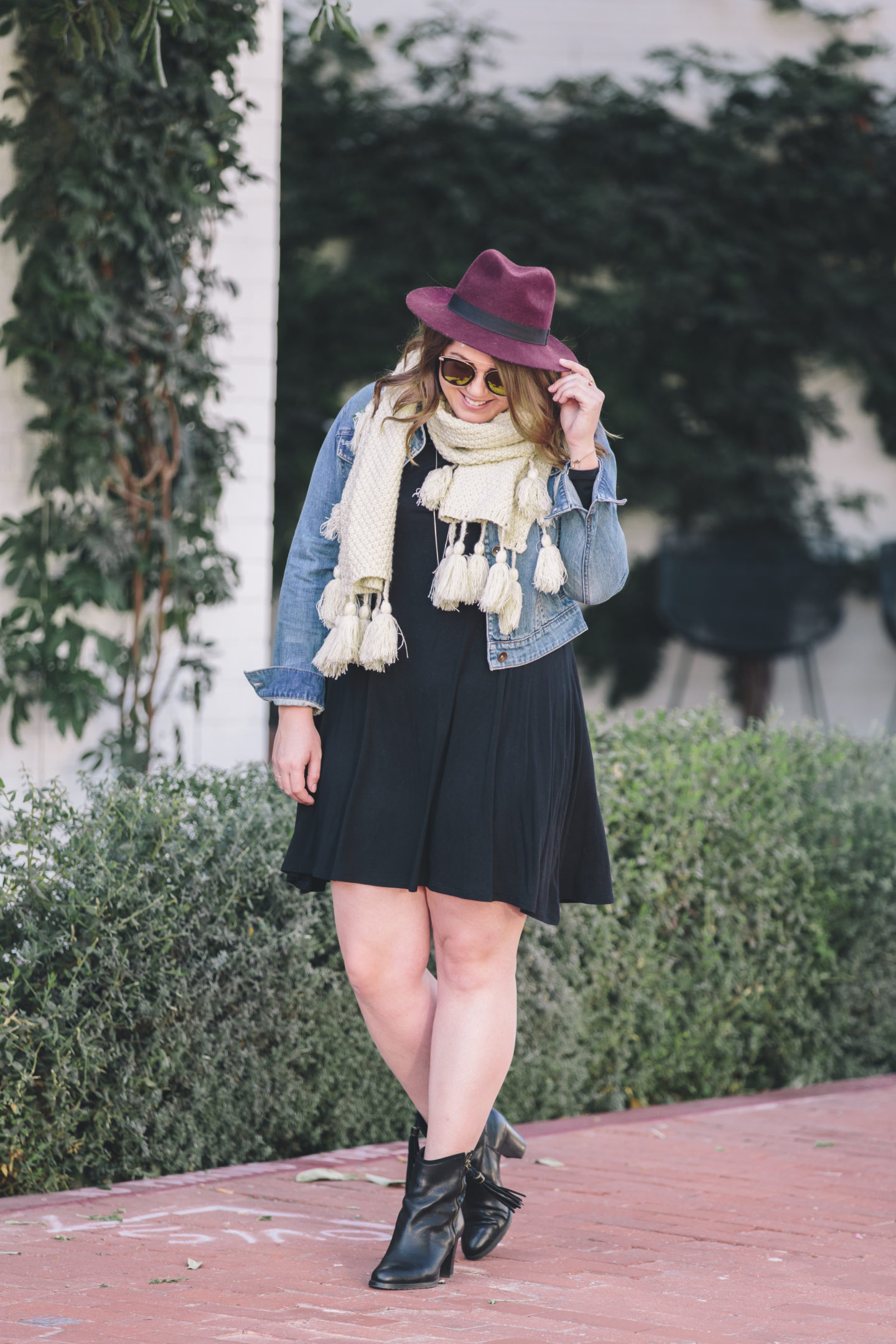 Photos by Carsten Tice
Outfit Details: Dress | Jacket | Scarf c/o Tobi | Sunglasses | Bag (similar here)
Happy Friday and Happy 2018!! I can't believe we're almost done with the first week of 2018. It's so crazy! These past few weeks have (obviously) been crazy with the holidays. Christmas was actually kind of uneventful (except for the part where I went to three Christmas Eve services lol), but I was in Big Bear for New Year's with a group of amazing friends! We actually went because my roommate's birthday was on the 30th. It was so much fun because I love all the people that were there, and I also didn't spend much time on my phone which was SO refreshing!
Usually January slows down for most people, but for me it just keeps on going because my birthday is on the 14th! I'll be turning 25 which is seriously insane. I still feel like I'm a teenager sometimes!
Anyways, the weather here in SoCal has cooled down over the past week or so and I have absolutely been LOVING it!! I've actually been able to wear sweaters, and this cute tassel scarf from Tobi as well. I love this scarf so much because I feel like the tassels give it a little bit of a boho vibe, which I of course love.
What did you do for NYE? Did you lay low or party it up?!
xo Katie