/
Spring Pool Day with Secret Clinical Strength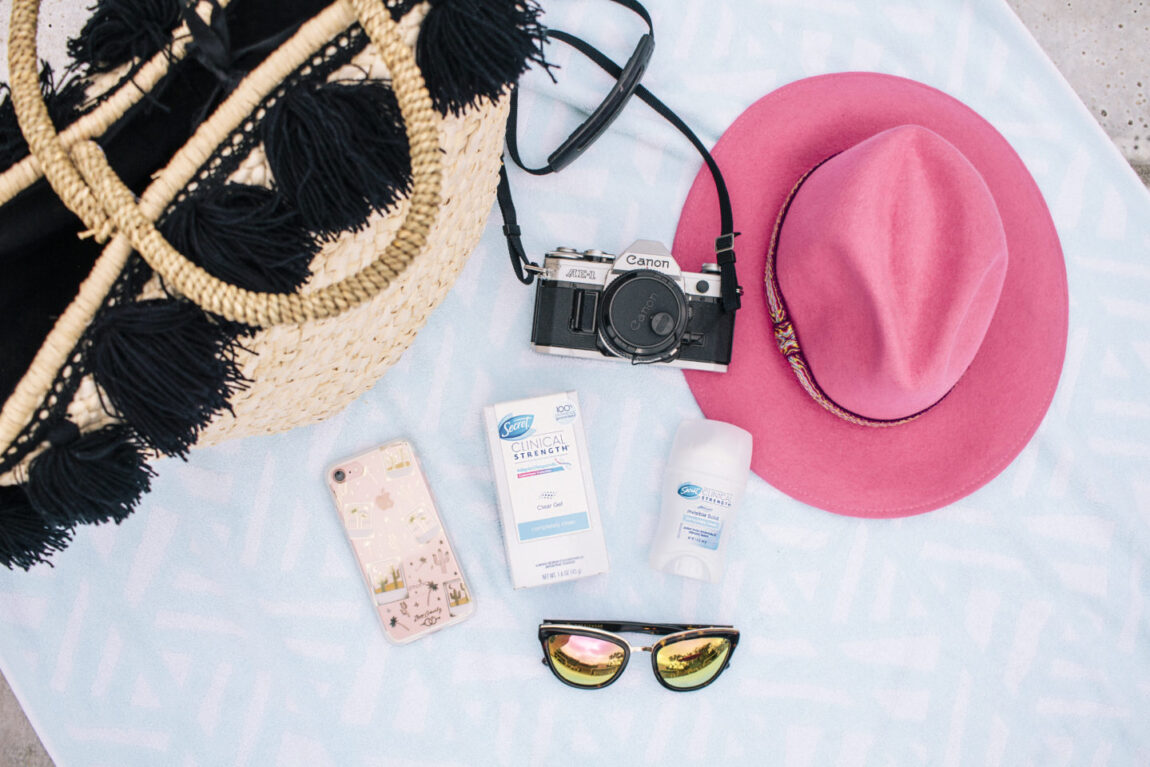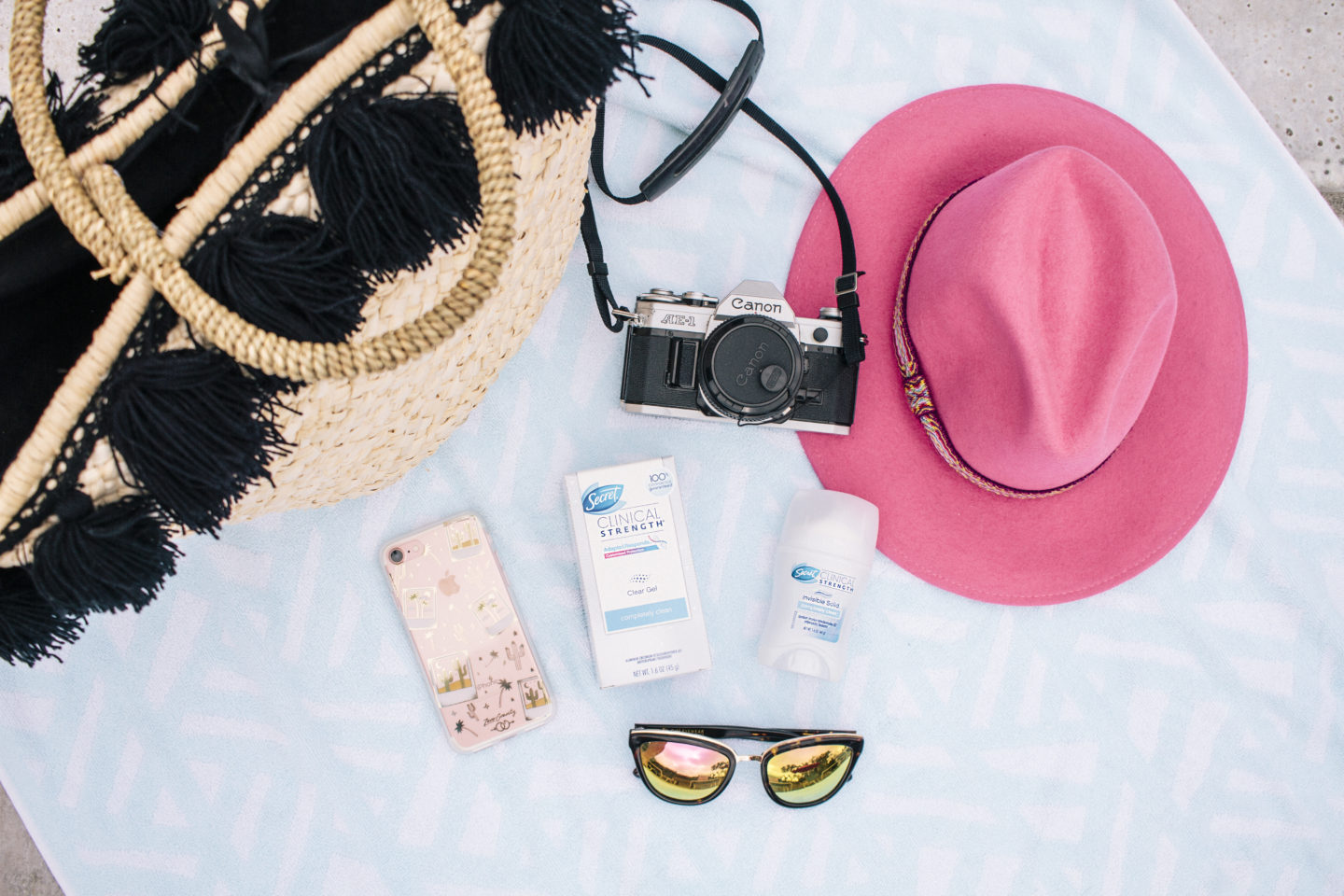 Here in SoCal, the weather is finally warming up and it's really feeling like Spring! The other day I heard the quote, "Spring is nature's way of saying 'It's time to party!'", which I feel is so true!! Once Spring is here, there are so many events and social gatherings after a few laid back months following the holidays. It's probably my favorite season because it's filled with flowers, pool & beach days, trips to the desert, BBQs, etc.
One of the things I look forward to in April is the pool parties and events during Coachella Weekend 1 near Palm Springs. A few of my friends and I headed out there last weekend to enjoy some of the events, and being the introvert that I am, I always get timid and break out in a nervous sweat (it didn't help that it was 92 degrees out there). But thanks to my Secret Clinical Strength deodorant, I didn't have to worry about underarm wetness & odor. This is a great help in making me feel more comfortable & confident!
Secret Clinical Strength deodorant antiperspirant comes in Invisible Solid & Clear Gel, which both go on clear so there is no white residue & it doesn't stain clothing. The fragrance, Completely Clean, is light enough that it doesn't smell like deodorant, which I love because I hate the typical deodorant smell!
MY POOLSIDE NECESSITIES:
Secret Clinical Strength deodorant (to refresh after jumping in the pool)
Phone & a cute case
Hat
Camera
Towel
I wore several outfits while we were in Palm Springs, one being the lavender wrap dress I wore HERE. It's made of polyester which is not a breathable fabric, meaning it traps in the heat and makes you sweat more, so the Secret deodorant definitely helped with that!
This is one of the other outfits I wore, which is perfect for a pool or beach day this Spring! I love wearing kimonos as coverups because you can still show off your cute swimsuit.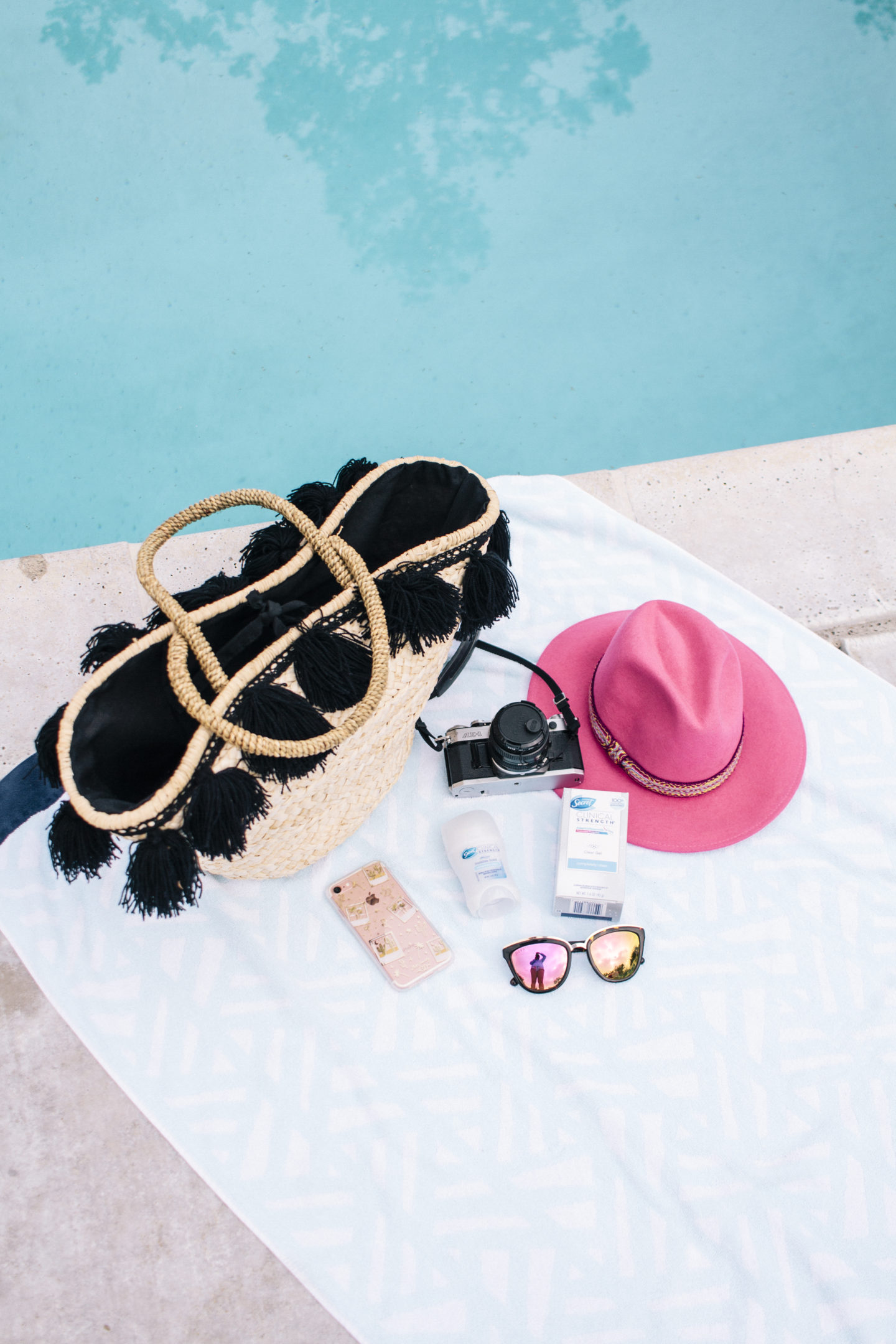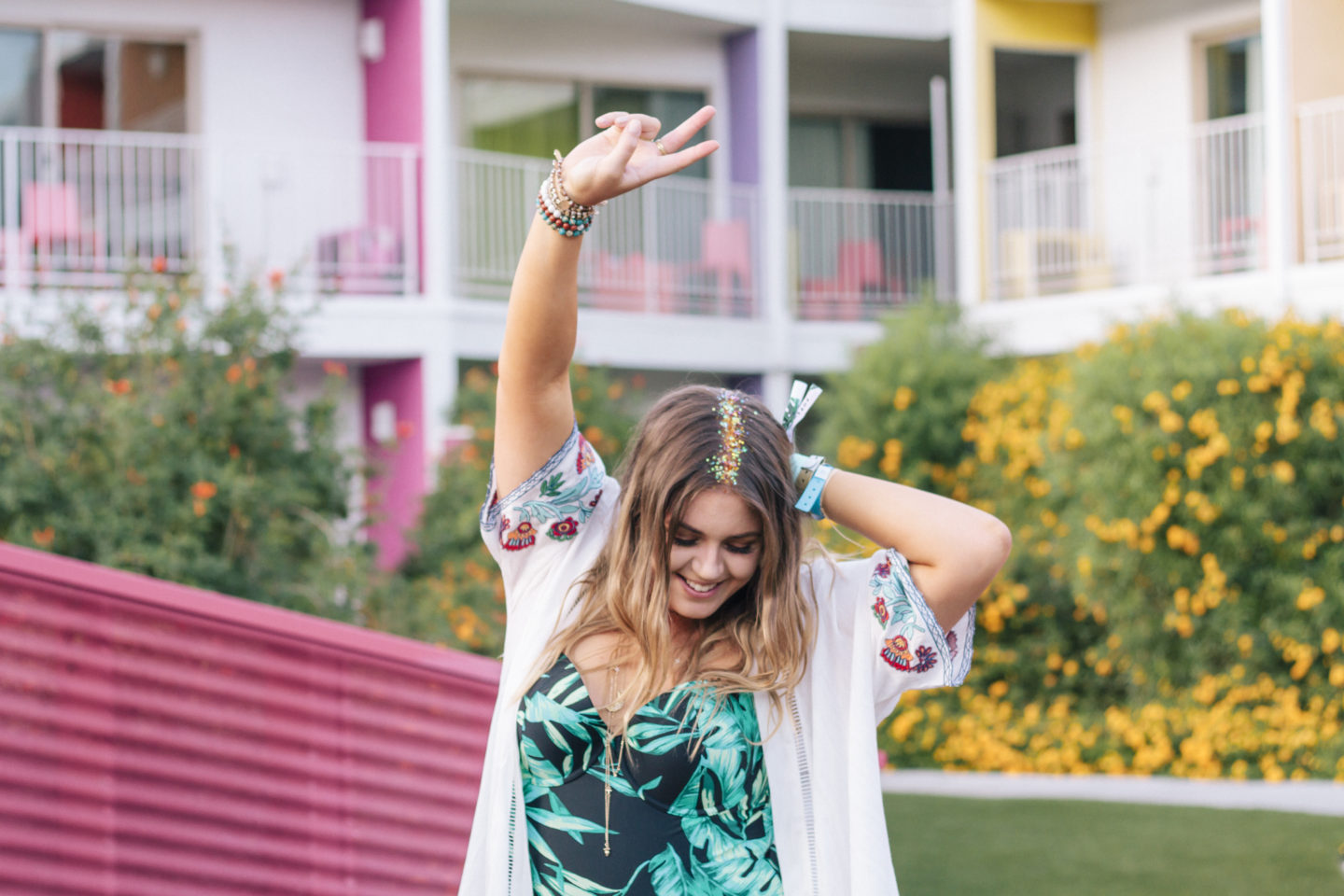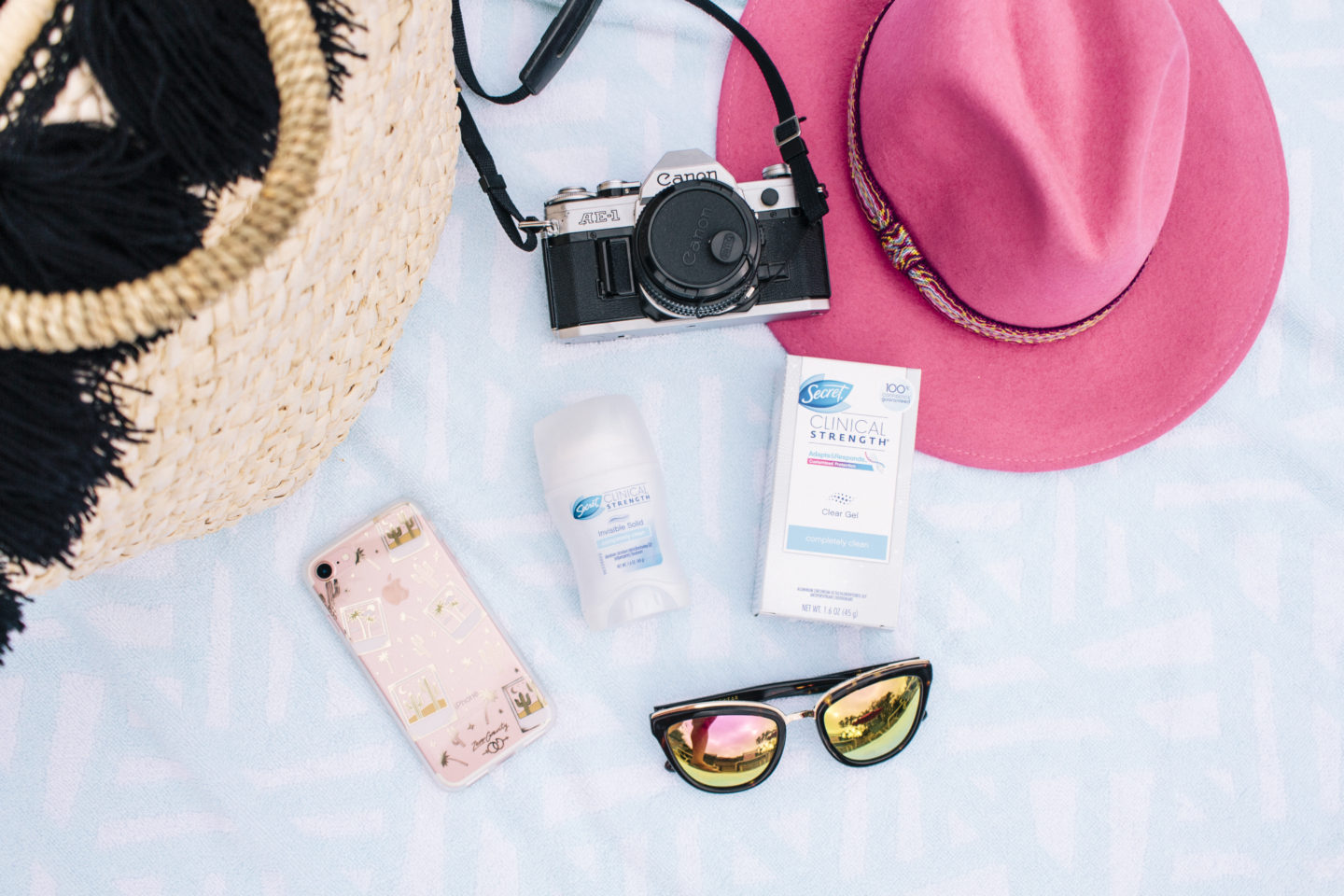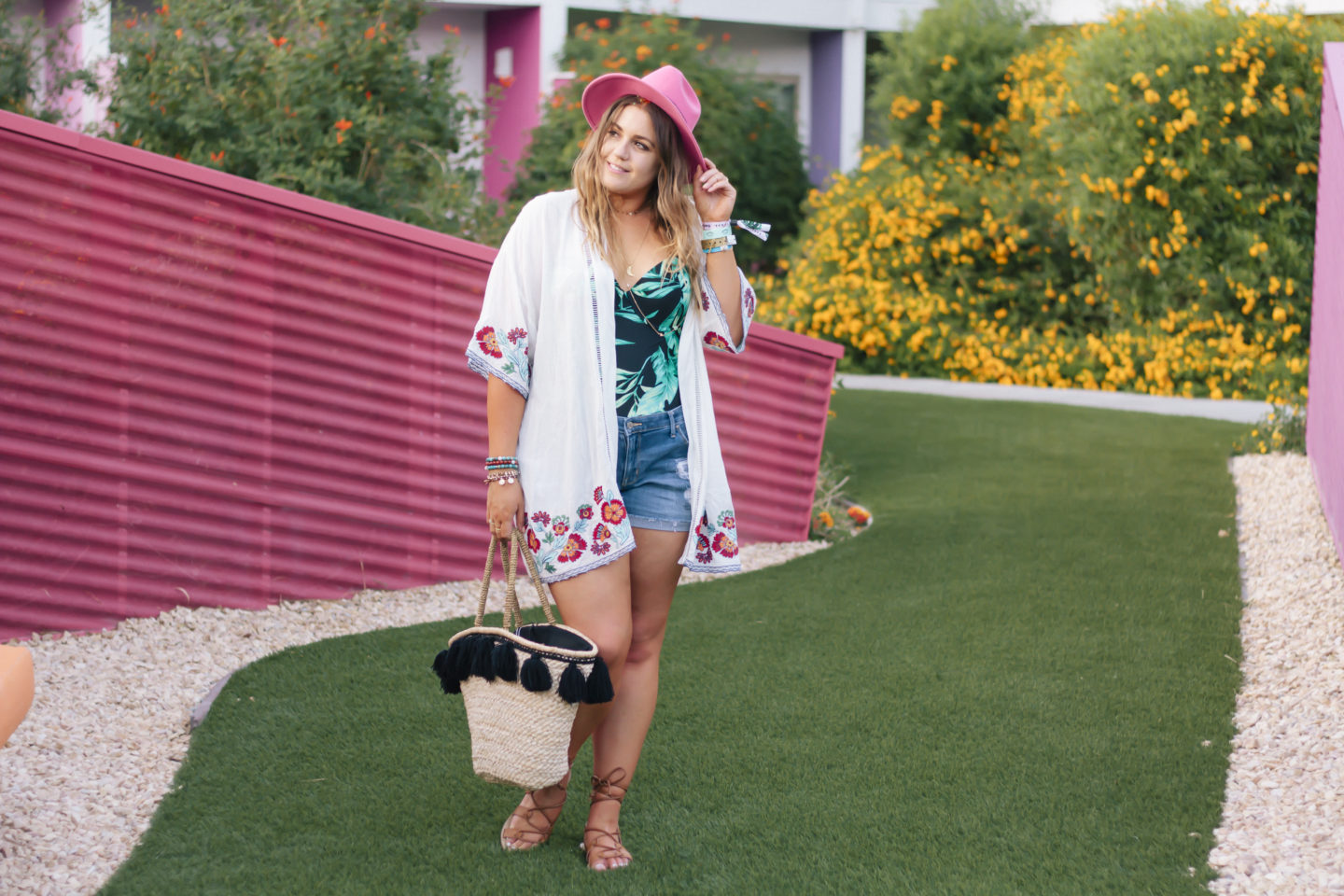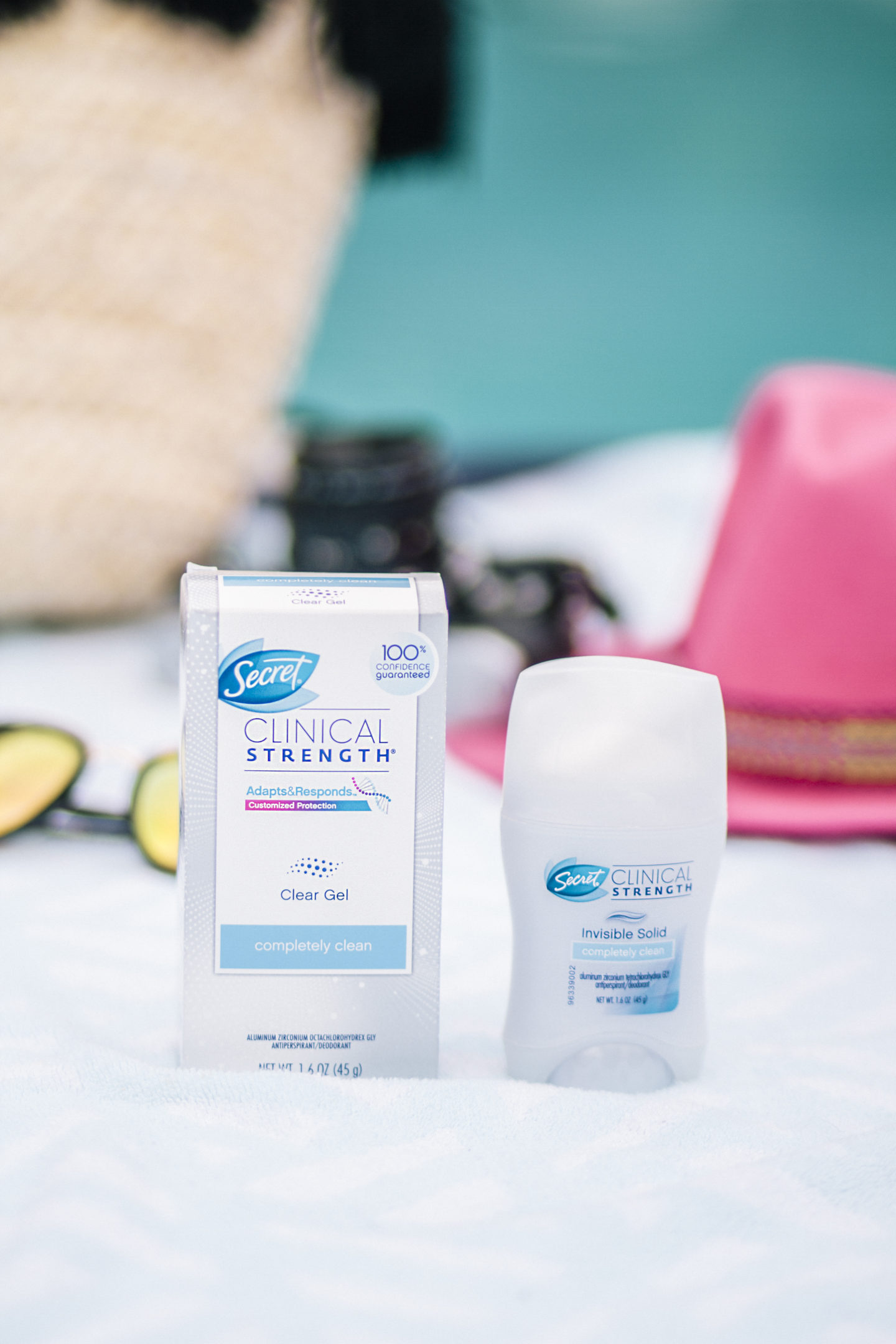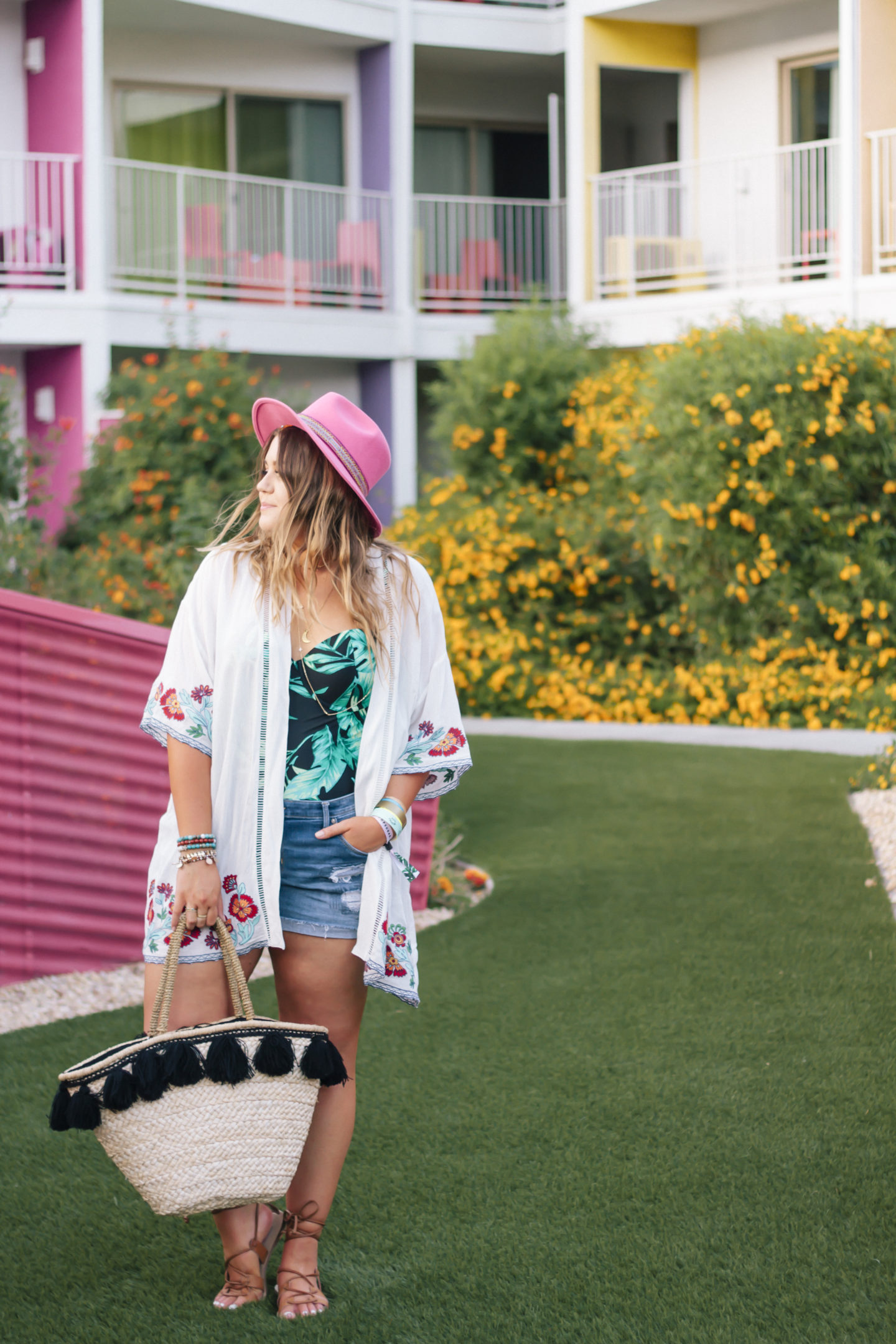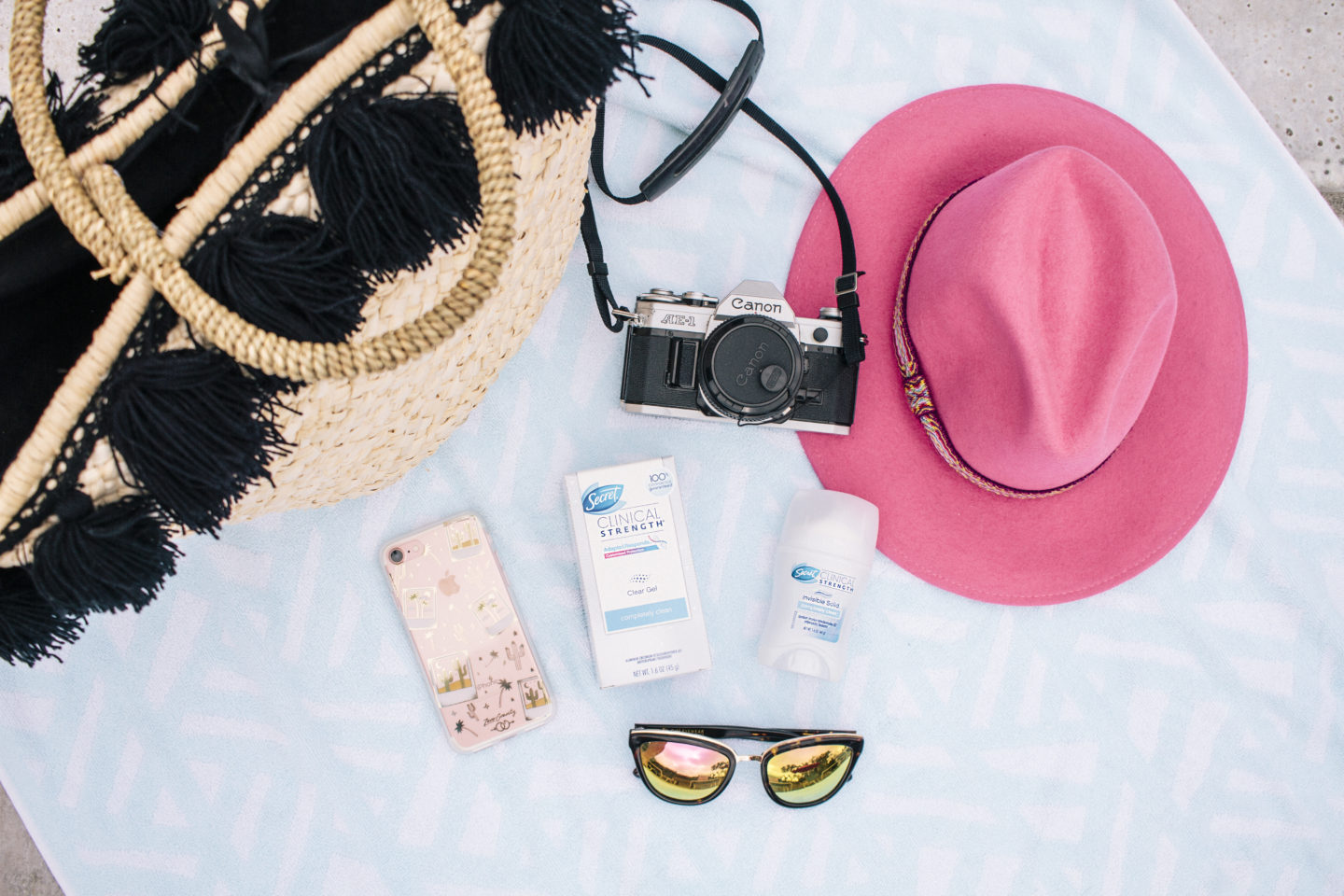 Outfit Details:
Old Navy Swimsuit, Forever 21 Kimono, Target Denim Shorts, Anthropologie Hat via Poshmark, Francesca's Straw Bag, Lace Up Sandals, Choker, Necklace
Secret has been the most effective deodorant for me ever since I started wearing it way back when, and the Clinical Strength is just another one of their brilliant products! Read more about my love for it here and here.
Bring it on, Spring!

I'm sharing Secret in my life as part of a sponsored series for Socialstars™