/
Stoney Clover Target Collection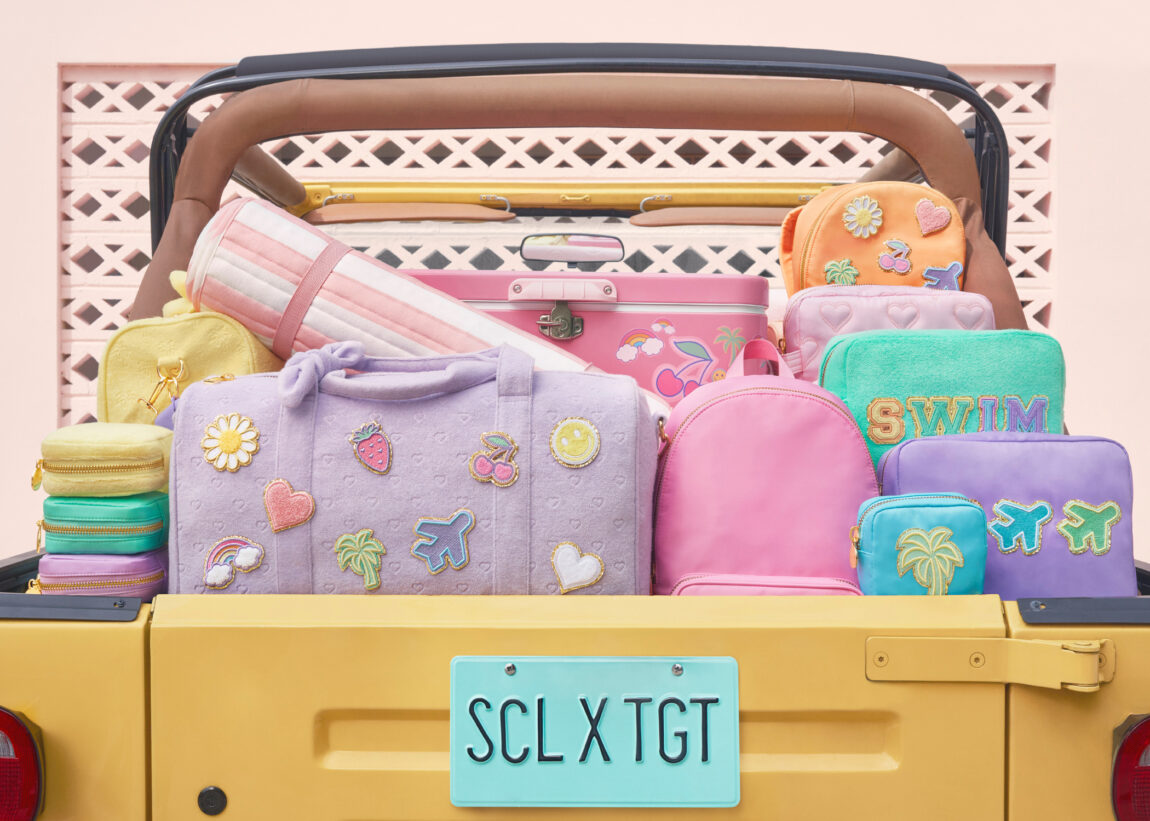 Okay, ya'll… Stoney Clover Lane did a collab with Target and it is SO GOOD 😍🙌🏼 I've loved Stoney Clover for a long time, but only have a couple things because they're pretty expensive. But the prices of the Stoney Clover x Target collection are super affordable which I am so happy about!!! Like 1/4 the price of the stuff on their website. It drops at 2am central time (3am eastern/12am pacific) Saturday, April 2nd!
There's a huge product assortment including their typical pouches, totes, travel accessories, & patches, but they also came out with clothing, swimwear, Summer accessories, and lots of other fun stuff!
I'd have to say I'm most excited about the pink suitcase, printed tumbler, and the classic pouch! I'm also considering the ruffle dress, but I can't decide between the pink or blue!
If you haven't splurged on any Stoney Clover pieces but want to start building your collection, I'd highly recommend starting off with their classic styles as shown in the collage below.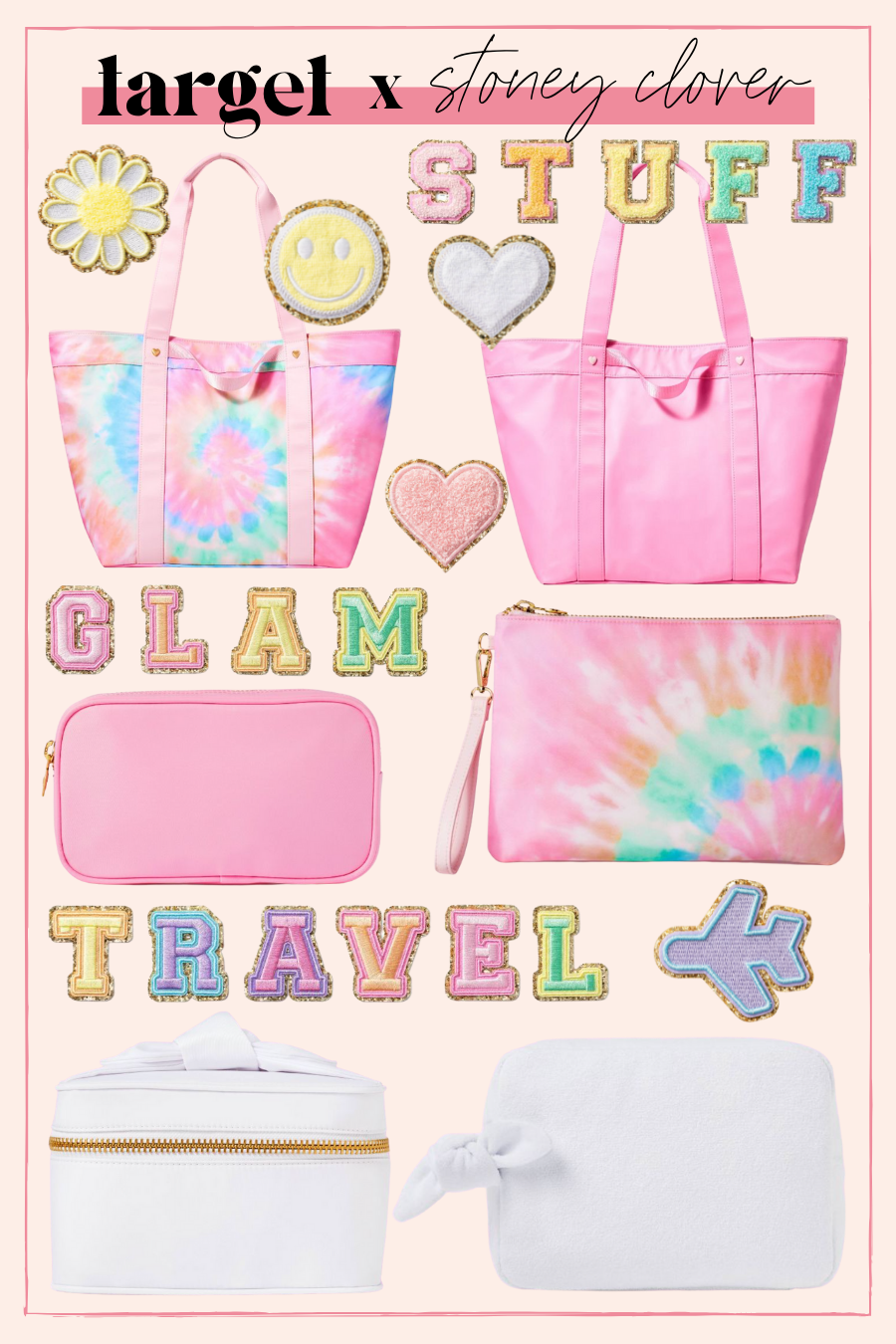 STUFF PATCH SET | TIE DYE TOTE | PINK TOTE | DAISY PATCH | SMILEY FACE PATCH | WHITE HEART PATCH | PINK HEART PATCH | GLAM PATCH SET | PINK POUCH | TIE DYE POUCH | TRAVEL PATCH SET | AIRPLANE PATCH | WHITE OPEN TOP POUCH | WHITE BOW POUCH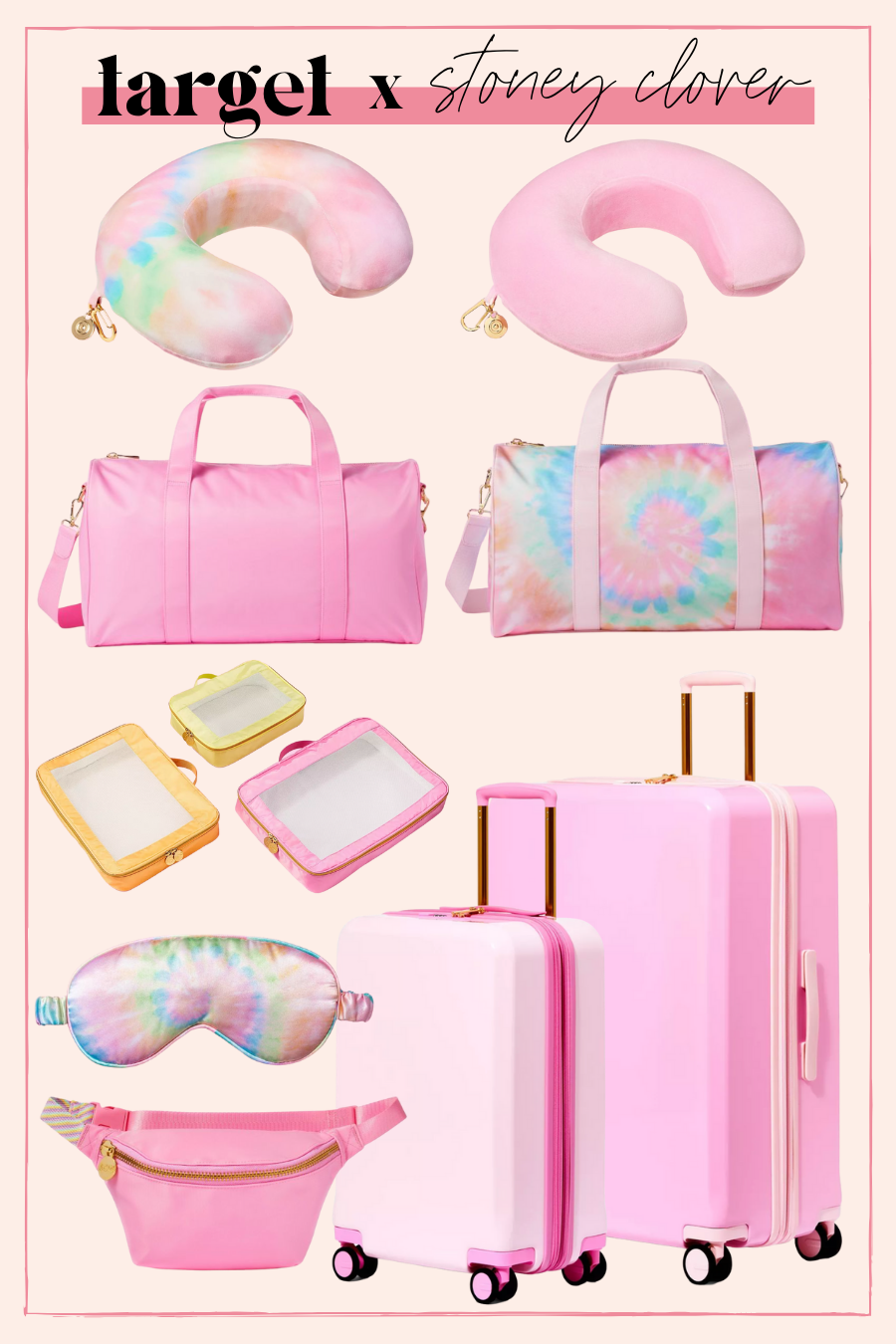 TIE DYE TRAVEL PILLOW | PINK TRAVEL PILLOW | PINK DUFFLE BAG | TIE DYE DUFFLE BAG | PACKING CUBES | TIE DYE SLEEP MASK | PINK FANNY PACK | PINK CARRY ON | PINK SUITCASE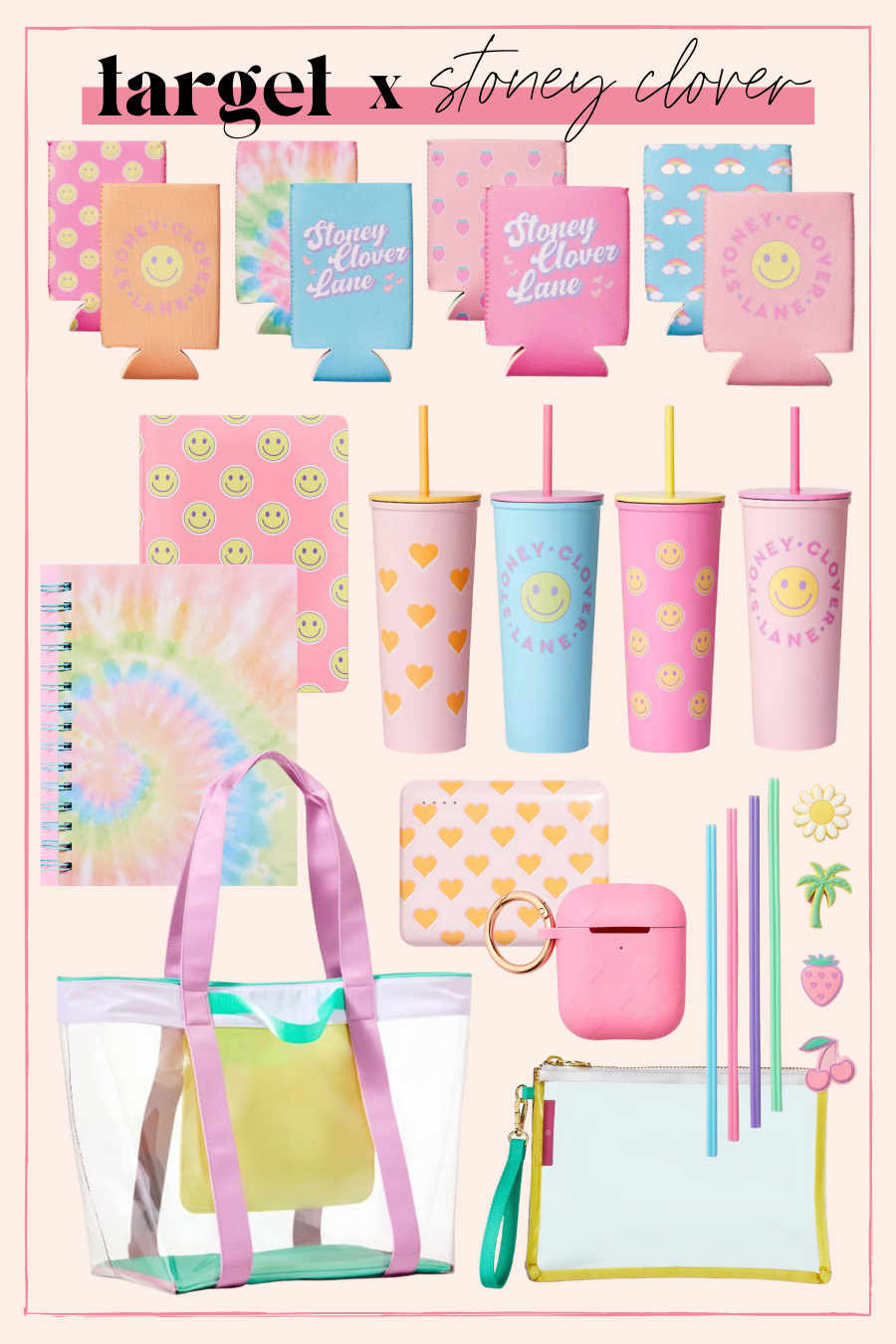 DRINK SLEEVE 1 | DRINK SLEEVE 2 | DRINK SLEEVE 3 | DRINK SLEEVE 4 | TIE DYE PLANNER | SMILEY FACE JOURNAL | HEARTS TUMBLER | BLUE TUMBLER | SMILEY FACE TUMBLER | PINK TUMBLER | CLEAR BEACH TOTE | CLEAR POUCH | HEART POWER BANK | PINK AIRPOD CASE | STRAW SET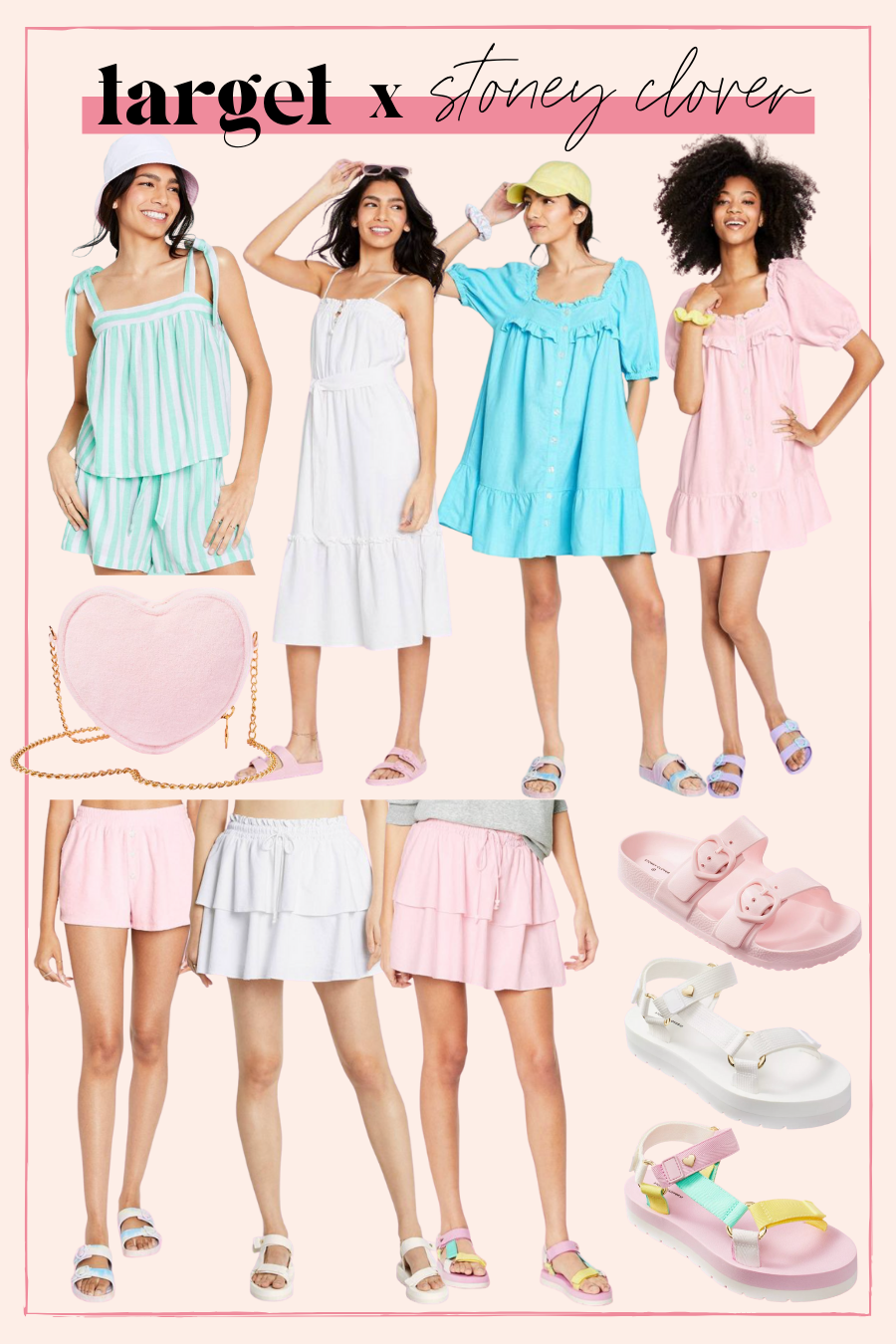 STRIPED TANK | STRIPED SHORTS | WHITE MIDI DRESS | BLUE DRESS | PINK DRESS | HEART CROSSBODY | PINK SHORTS | WHITE SKIRT | PINK SKIRT | PINK SANDALS | WHITE SANDALS | MULTICOLOR SANDALS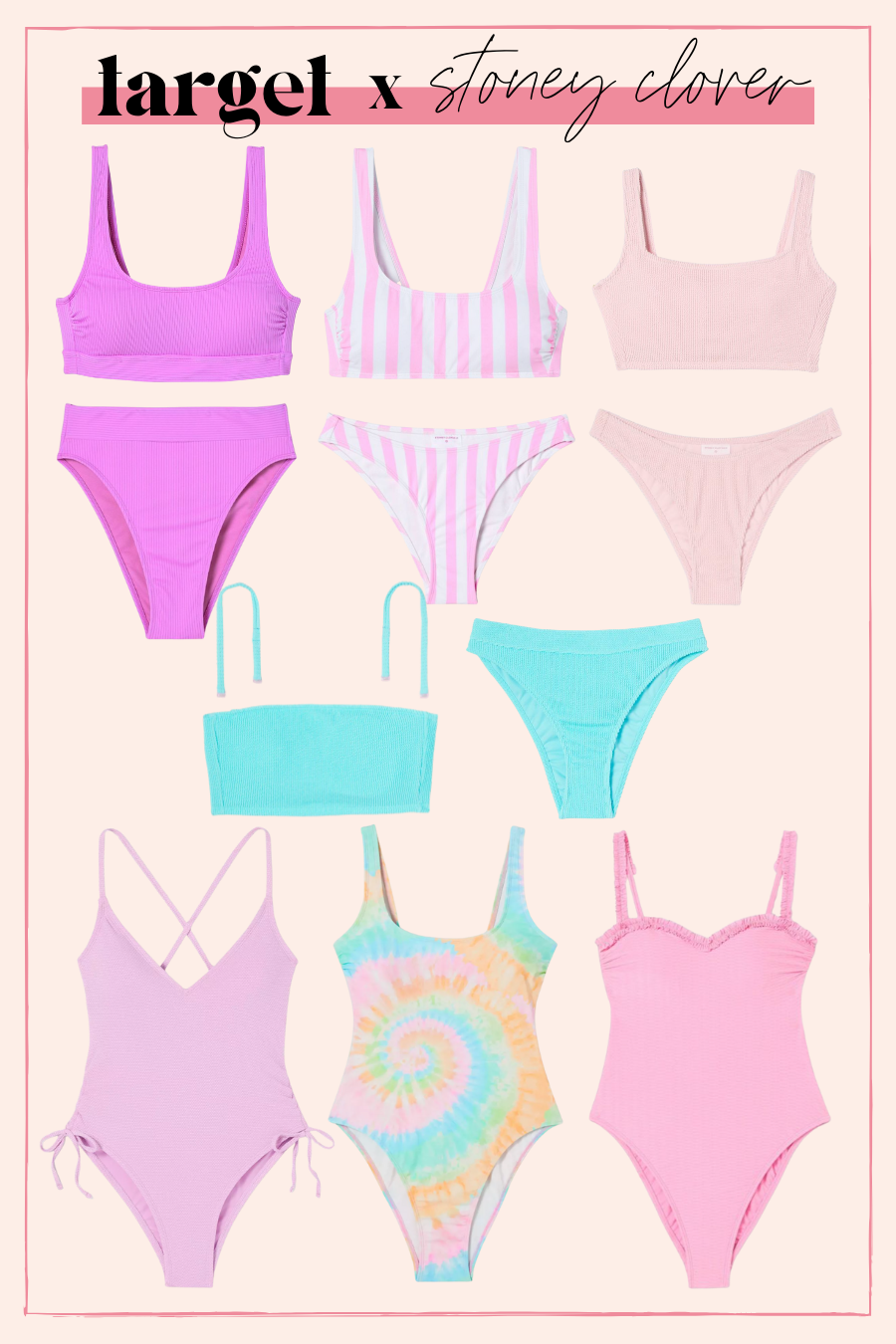 PURPLE BIKINI TOP | PURPLE BIKINI BOTTOM | STRIPED BIKINI TOP | STRIPED BIKINI BOTTOM | PINK BIKINI TOP | PINK BIKINI BOTTOM | BLUE BIKINI TOP | BLUE BIKINI BOTTOM | PURPLE ONE PIECE | TIE DYE ONE PIECE | PINK ONE PIECE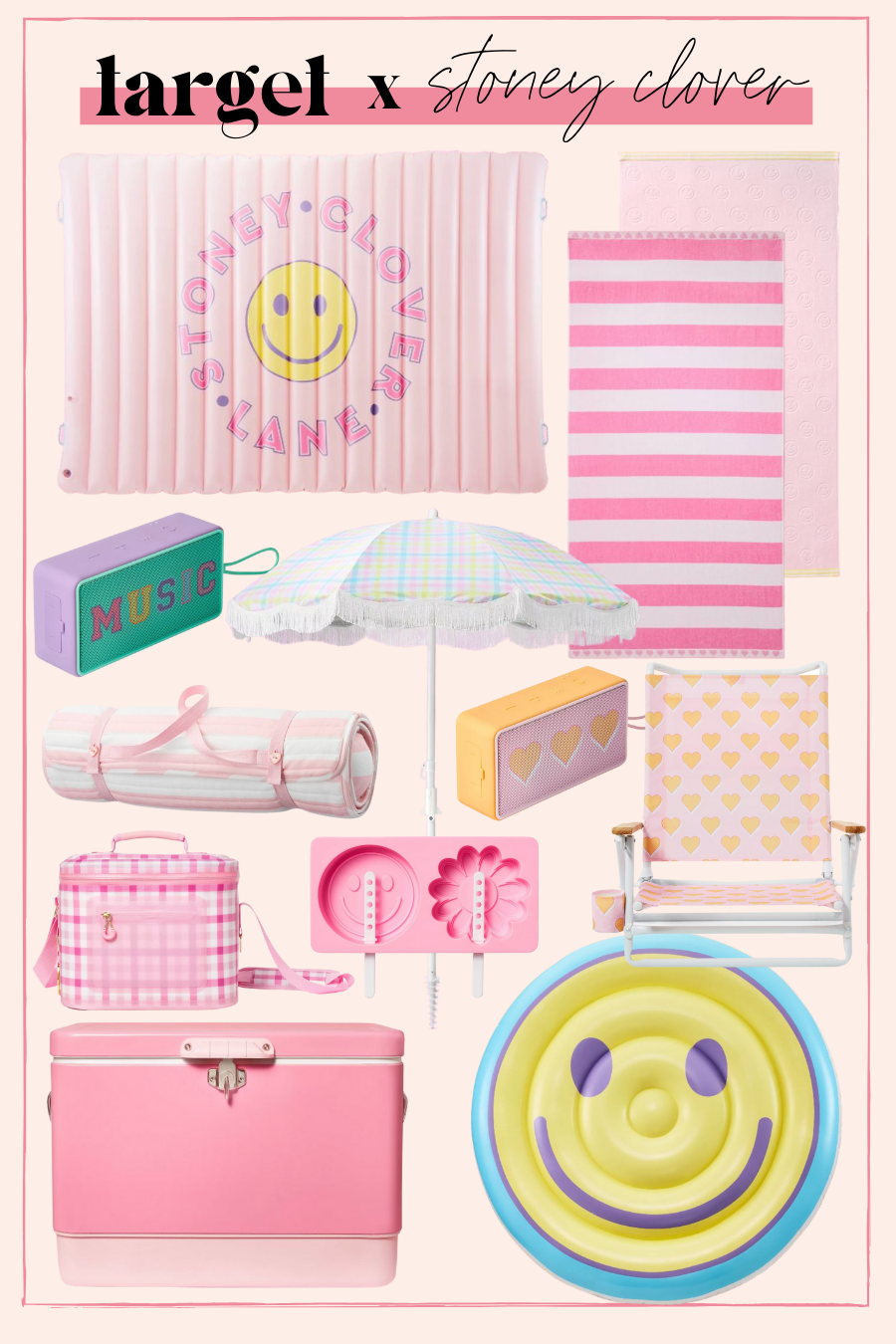 MEGA INFLATABLE POOL MAT | PINK STRIPED TOWEL | LIGHT PINK TOWEL | "MUSIC" PORTABLE SPEAKER | PLAID BEACH UMBRELLA | STRIPED BEACH LOUNGER | HEART PORTABLE SPEAKER | HEART BEACH CHAIR | PLAID COOLER | POPSICLE MOLDS | PINK HARDSIDED COOLER | SMILEY FACE POOL FLOAT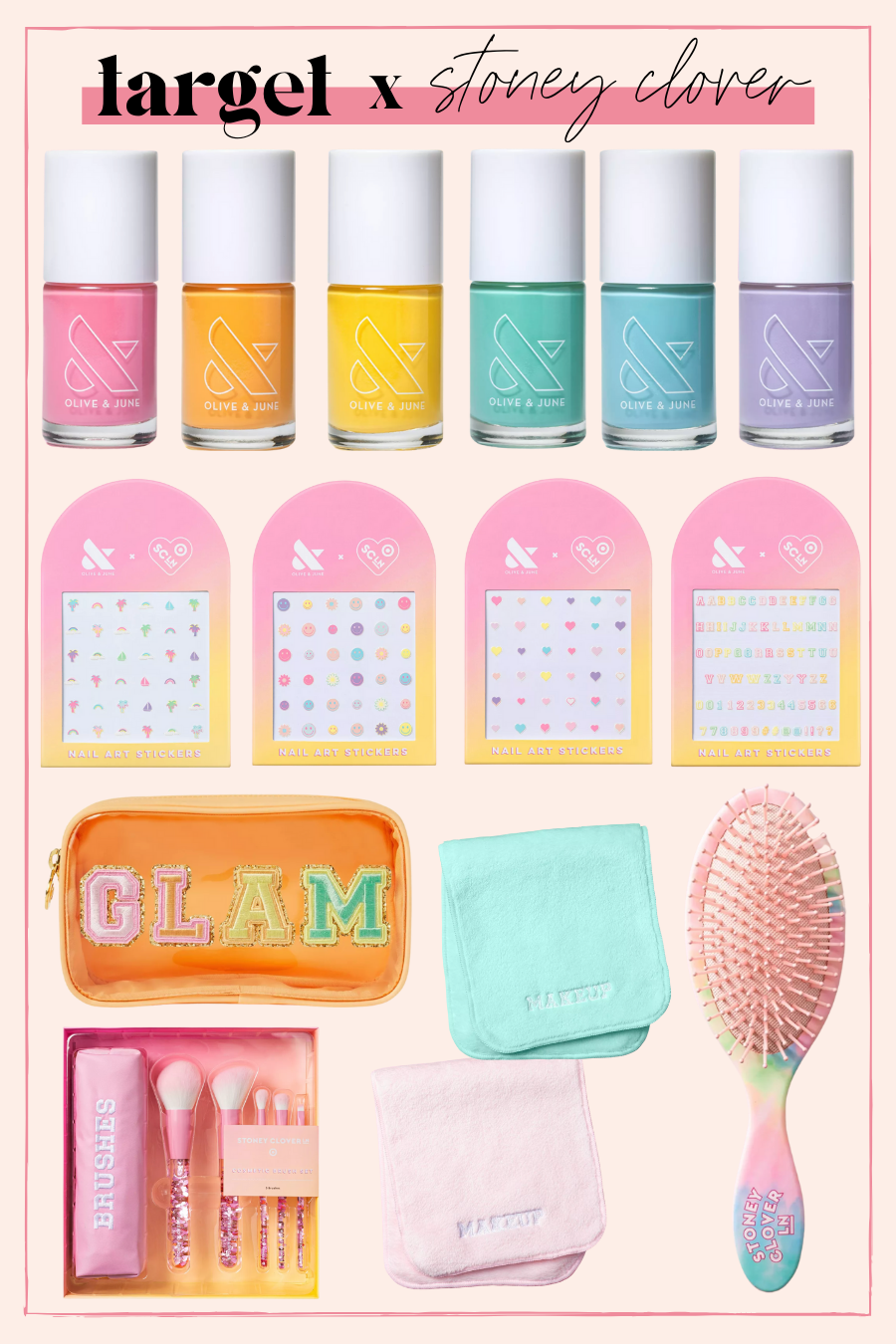 PINK NAIL POLISH | ORANGE NAIL POLISH | YELLOW NAIL POLISH | TURQUOISE NAIL POLISH | BLUE NAIL POLISH | PURPLE NAIL POLISH | SUMMER NAIL STICKERS | SMILEY FACE NAIL STICKERS | HEARTS NAIL STICKERS | LETTERS NAIL STICKERS | GLAM POUCH | MAKEUP BRUSH SET | BLUE MAKEUP TOWEL | PINK MAKEUP TOWEL | TIE DYE BRUSH
Are you going to shop the Stoney Clover Target collection?! Let me know what your favorite pieces are in the comments below!