/
Early Fall Date Night Outfit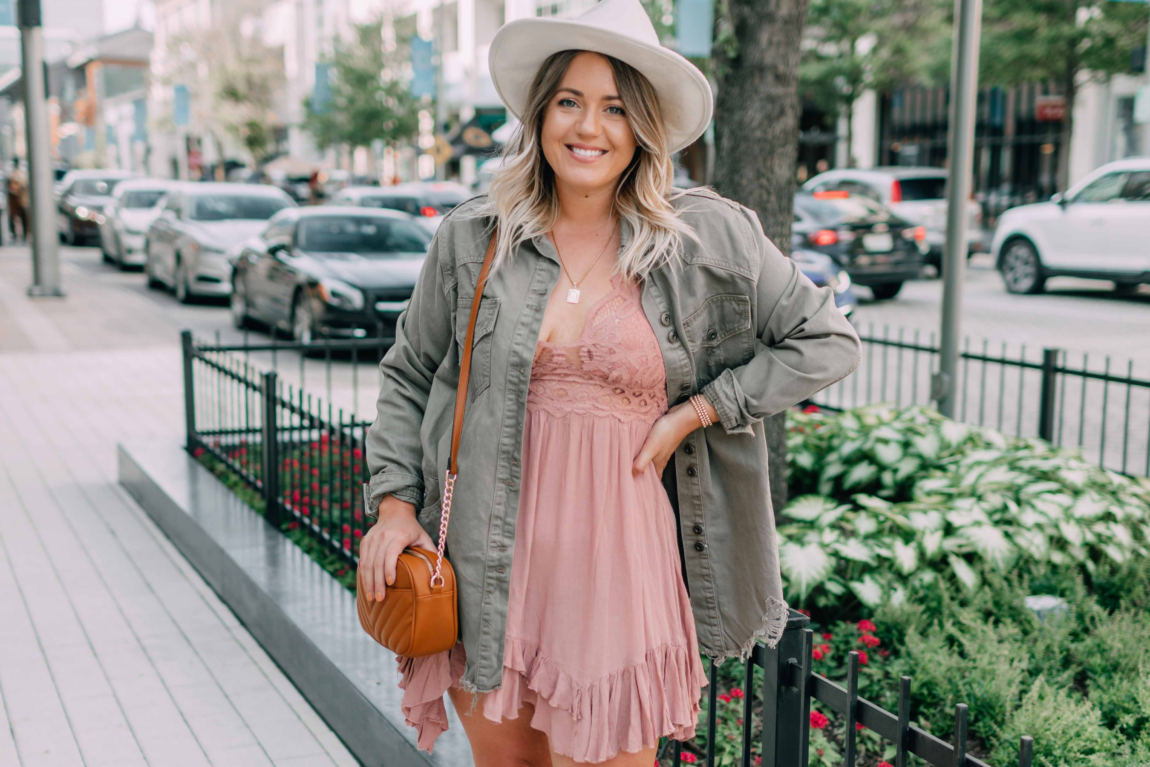 Just a few more days until the Nordstrom Anniversary Sale is officially open to the public! (If you're not familiar with it, I talked all about it in this post) This early fall date night outfit that I'm wearing is by far my FAVORITE outfit from the sale!! This would be a great transition outfit as we slowly say goodbye to our summer clothing and move into fall (Eventually! I know it's still July haha) Both the dress and shacket are Free People, and if you're a fan of Free People, now is the time to stock up because the prices are SO good!
This is a great early fall date night outfit, and I actually wore it when we went on a little date night on Friday to the Legacy Food Hall in Plano which we hadn't been to yet (I think it's fairly new). I wore this outfit, but without the shacket because it was like 96 degrees 😅 If you live in DFW, you need to check out Legacy Hall and Legacy West if you haven't been there yet because there's so many good restaurants and shops! We went to one of our favorites, Velvet Taco, but next time want to try out this place that has chicken and waffles, but the waffles are a waffle cone 😍 It looked so yummy!!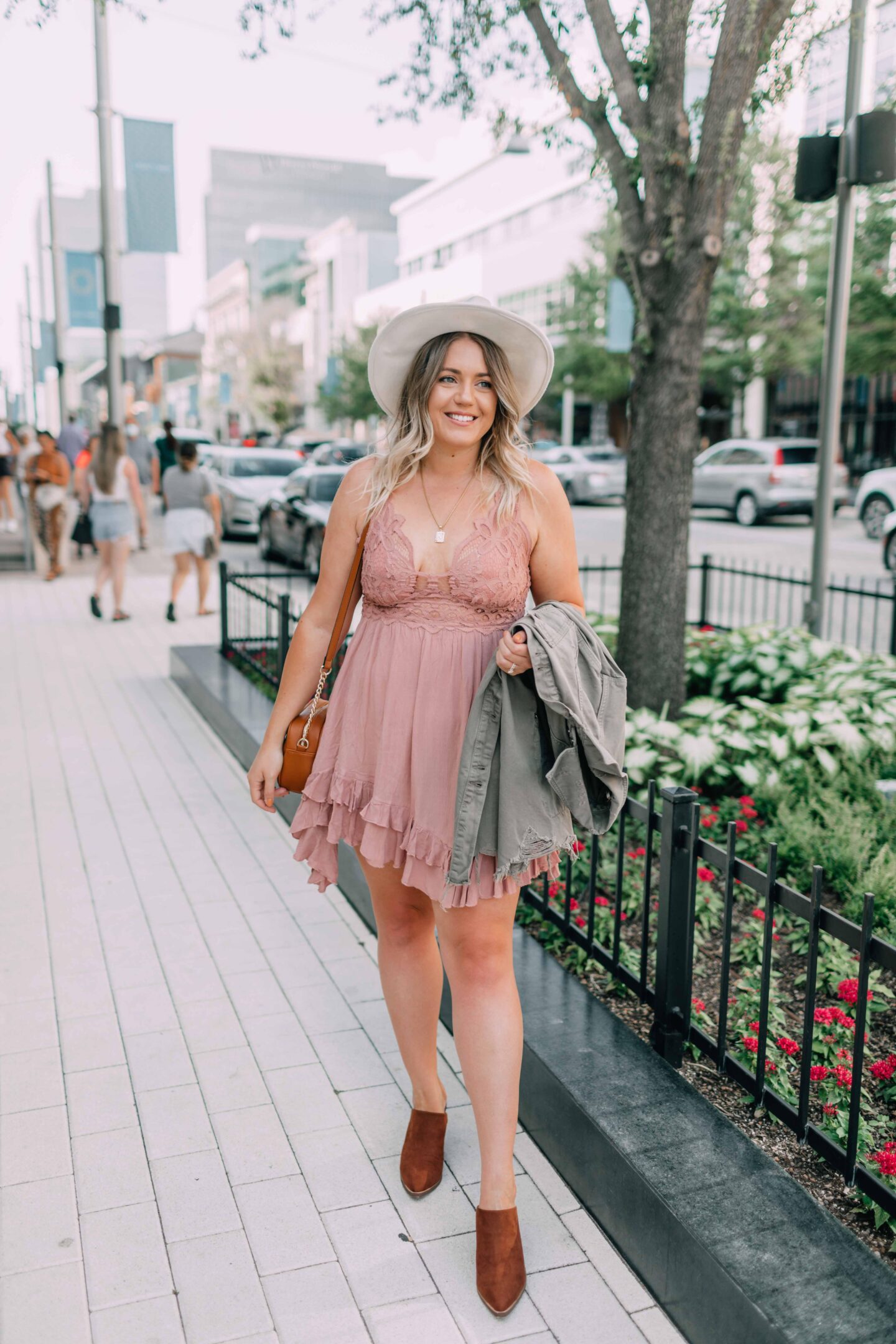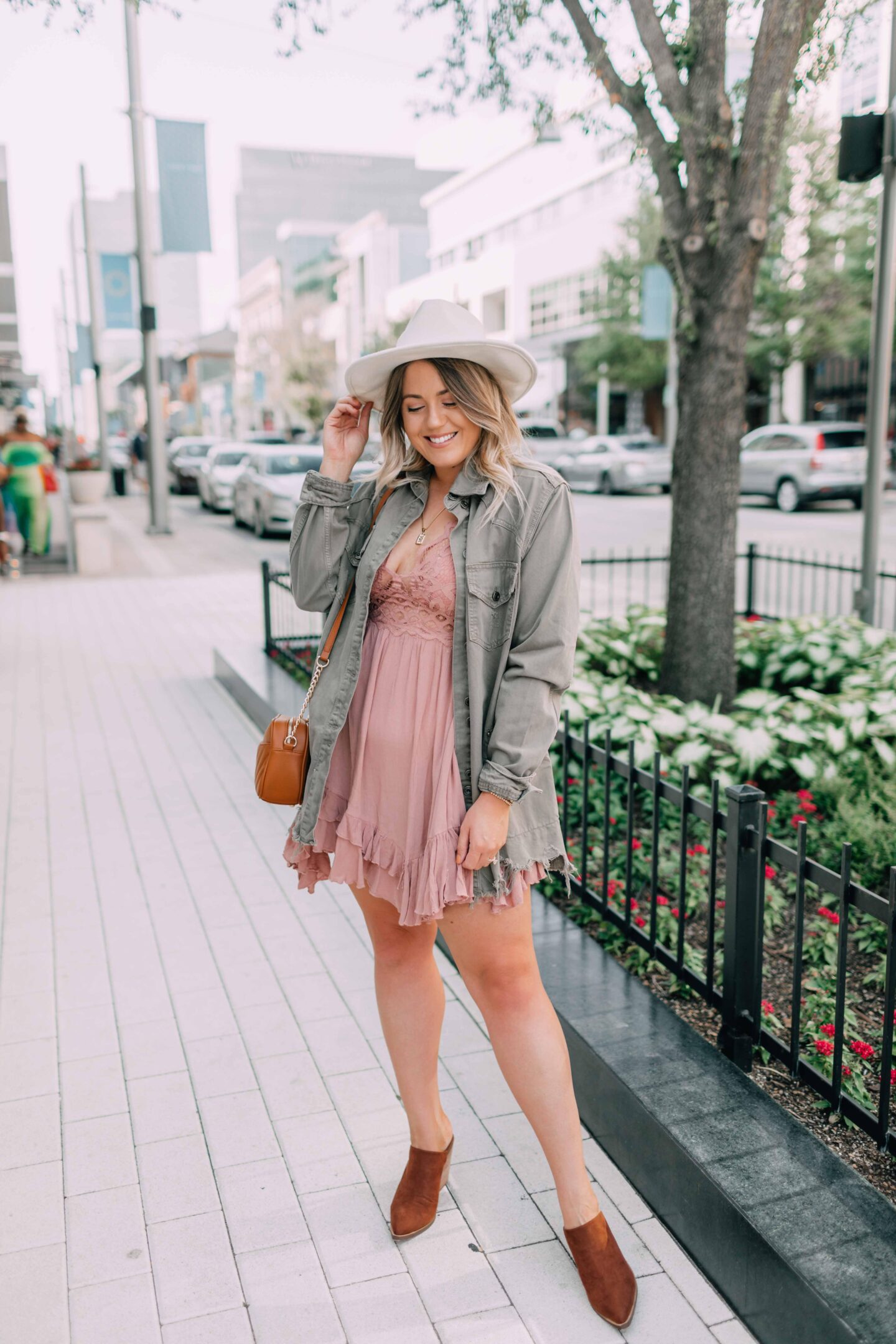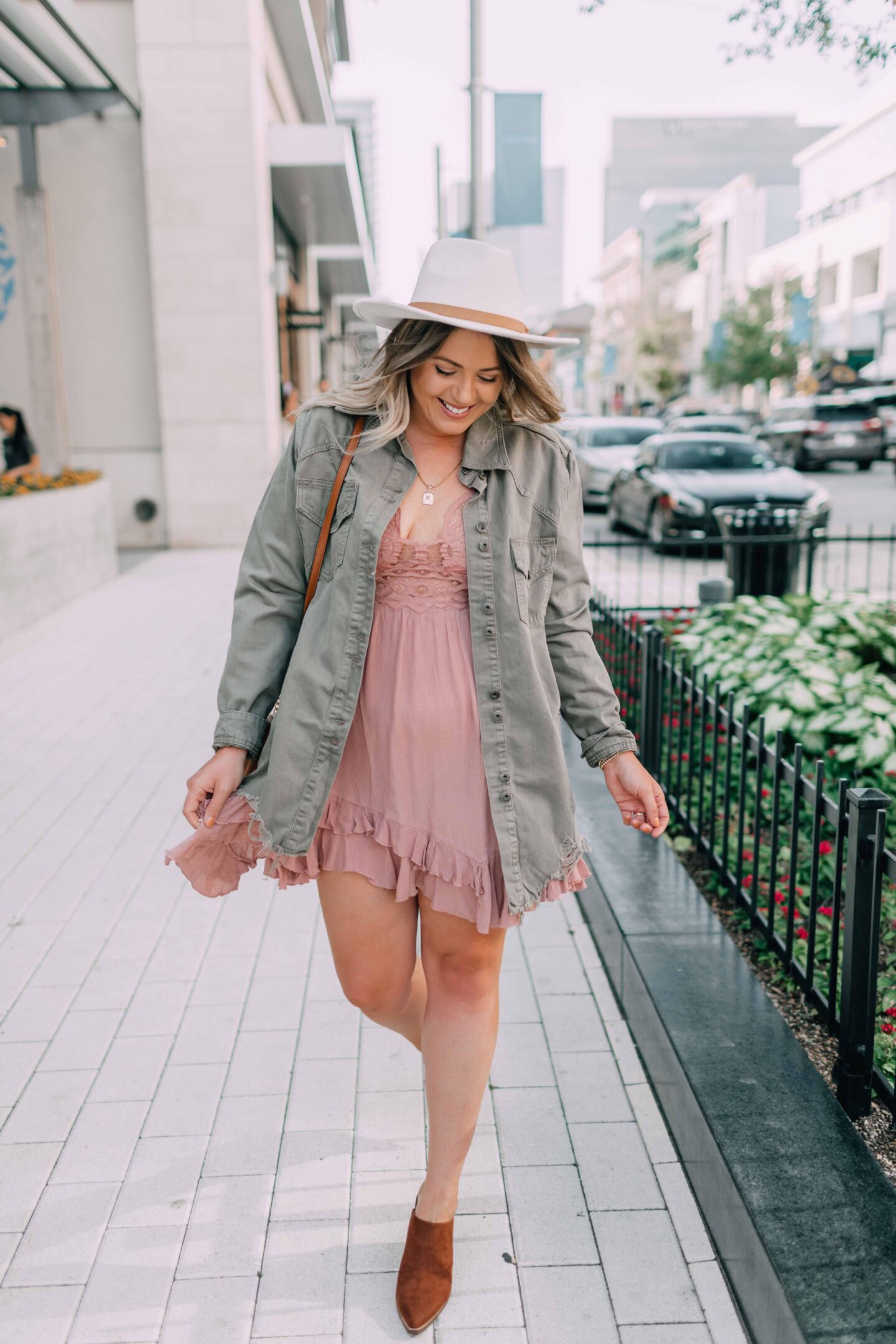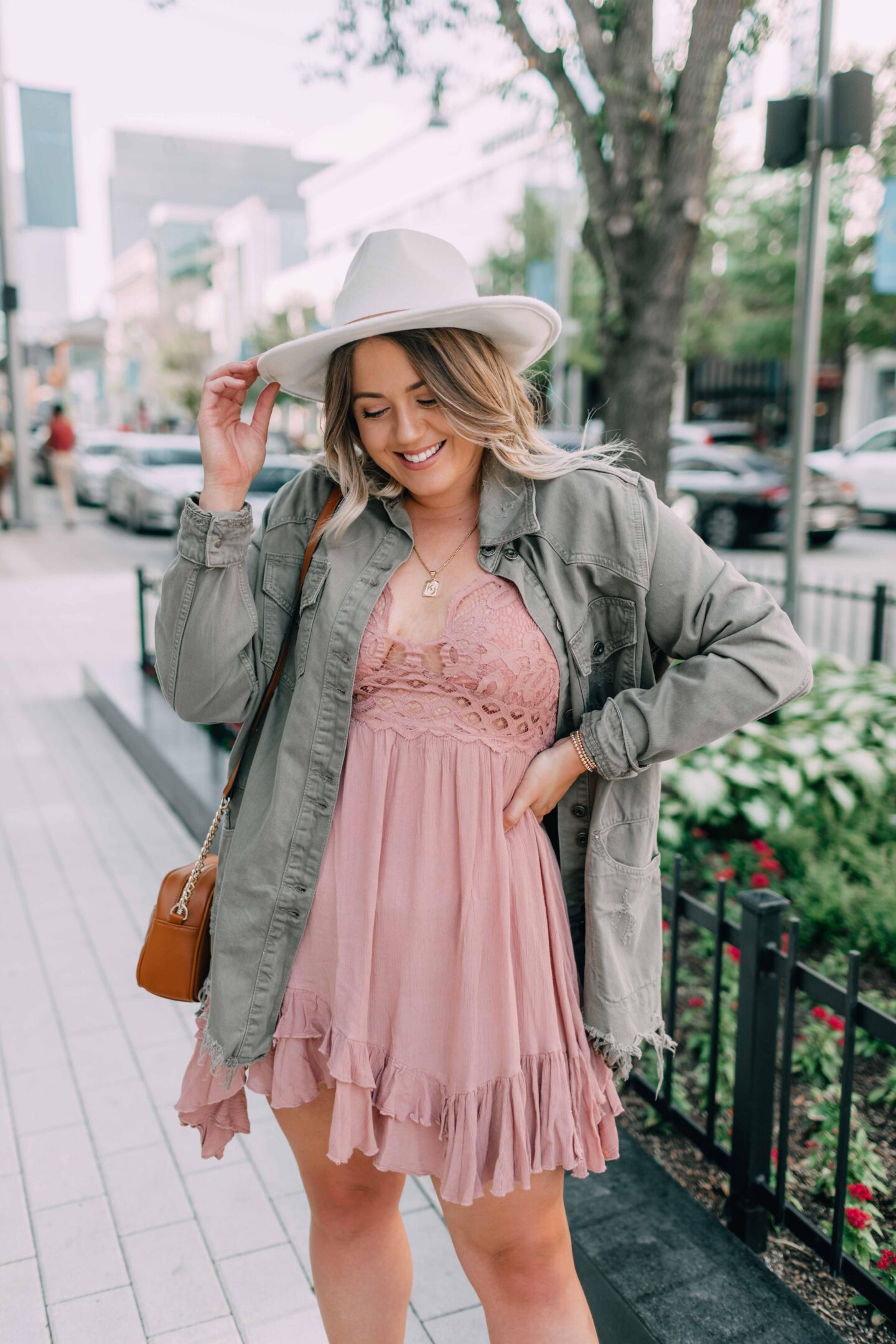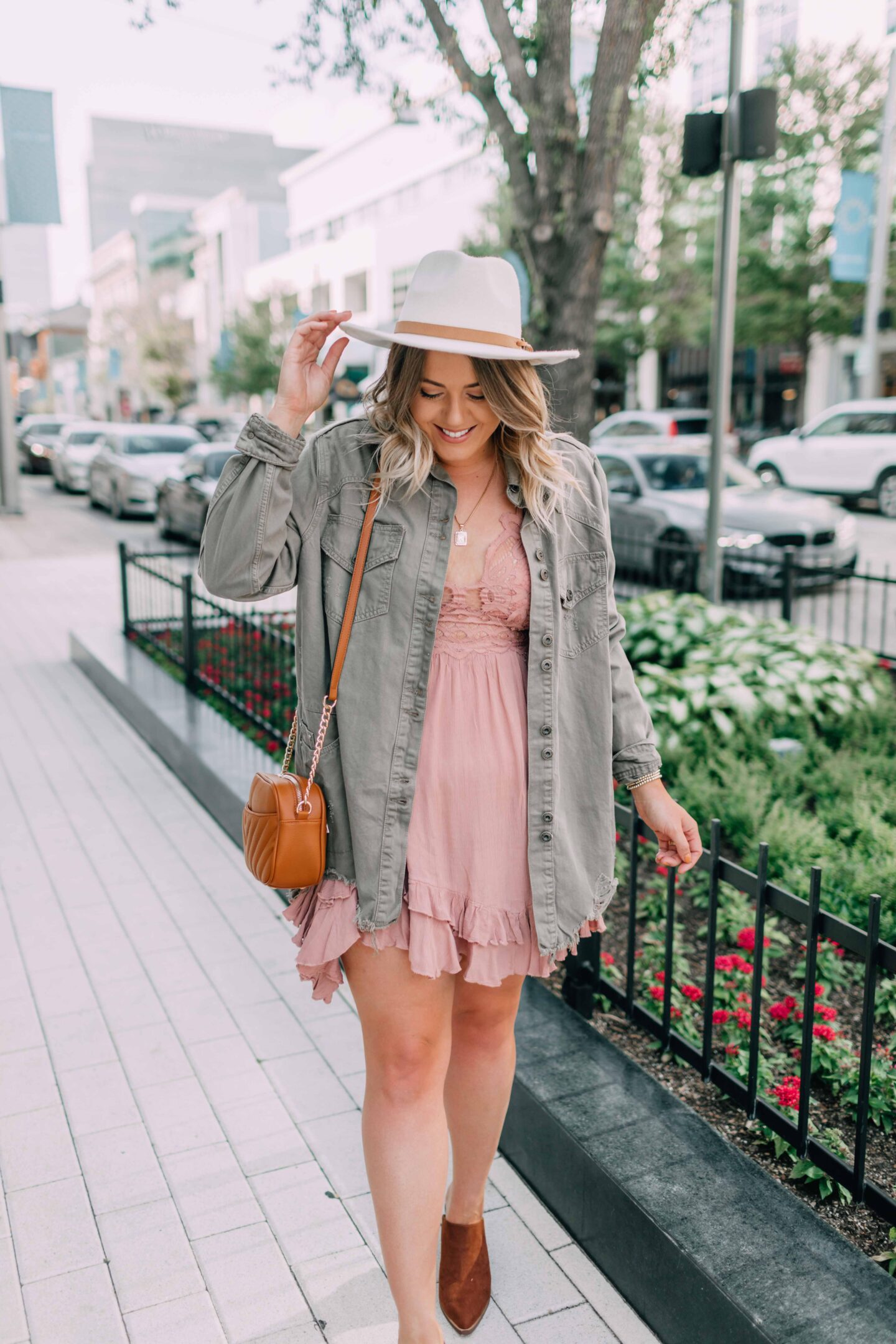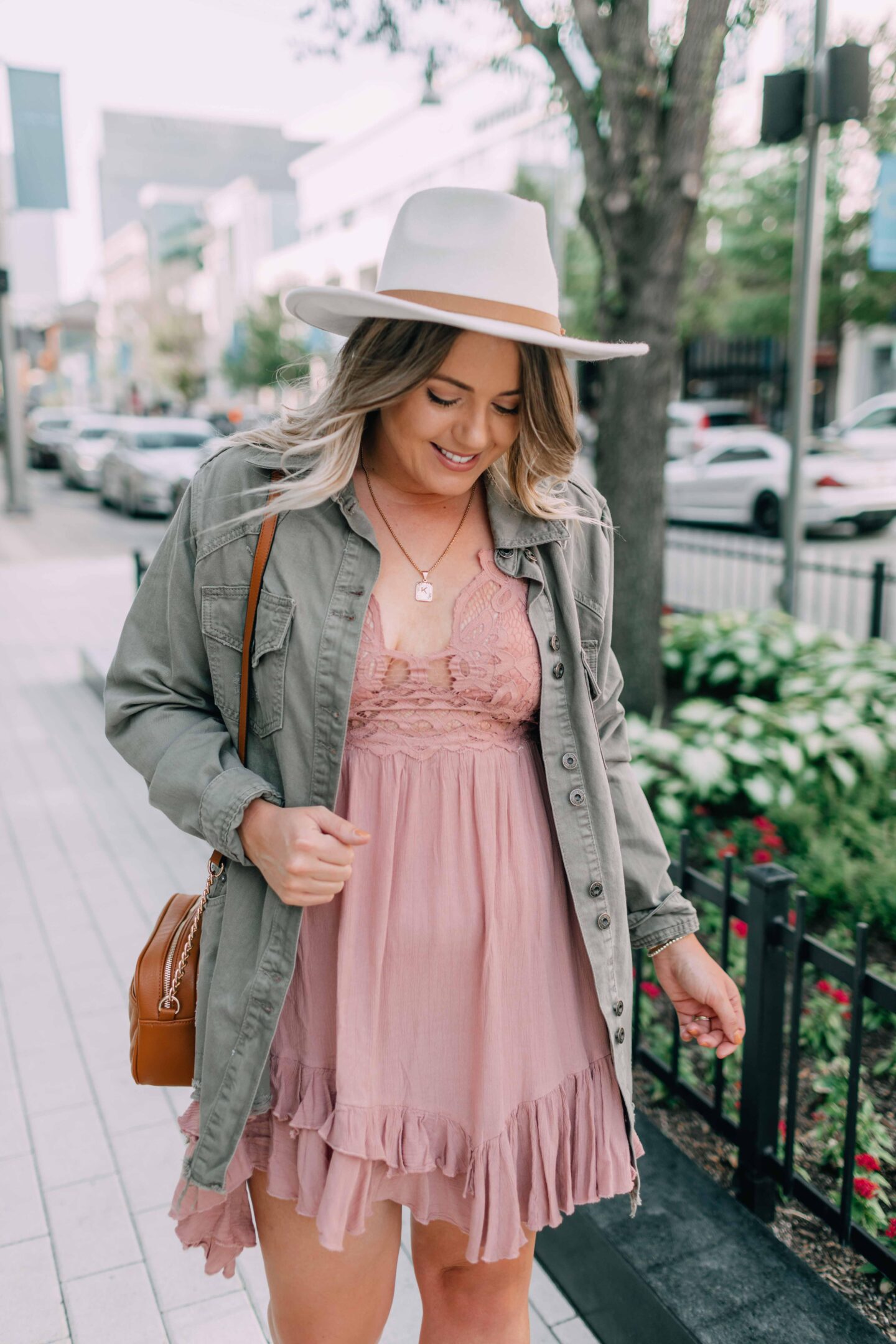 FREE PEOPLE FRILLED CHEMISE | FREE PEOPLE SHIRT JACKET (ALSO AVAILABLE HERE) | WESTERN MULES | WESTERN HAT | QUILTED CROSSBODY BAG | INITIAL NECKLACE
Check out my roundup of all my favorite Nordstrom Anniversary Sale items here and what I bought here!