/
What I've Bought For Our First Apartment So Far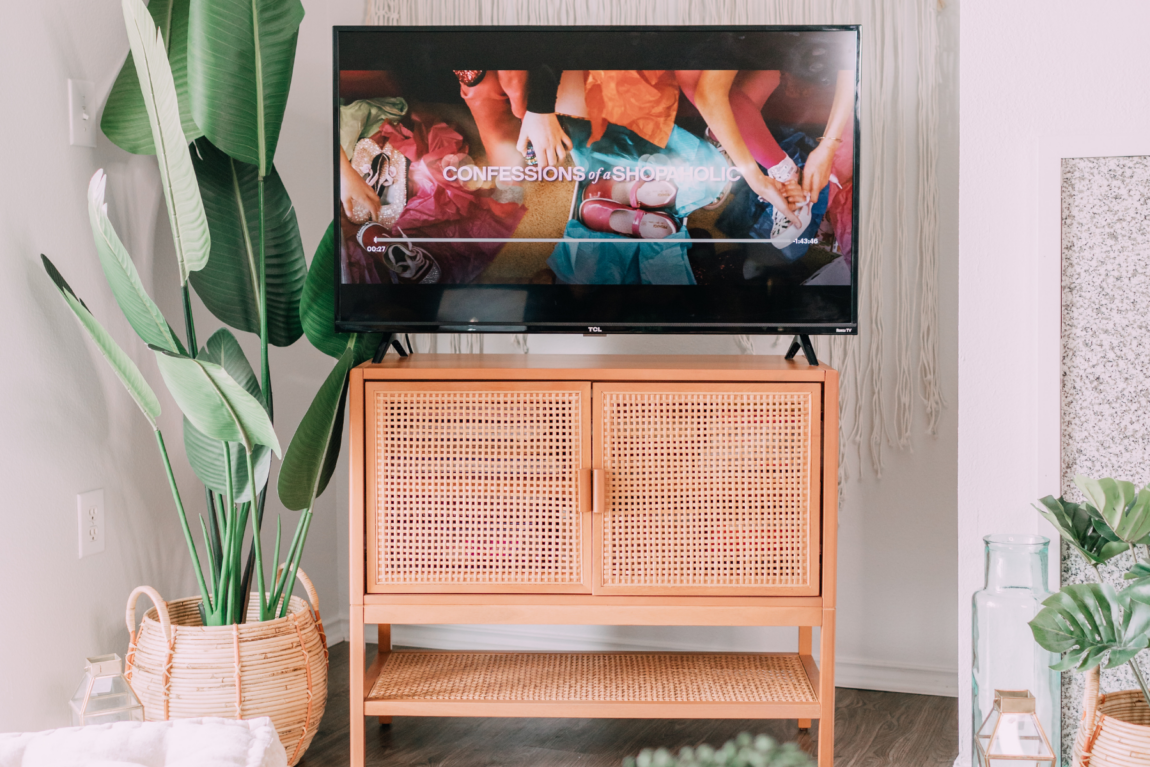 Colton and I moved into our new apartment in Texas almost a month ago, and things are finally coming together! I've bought so many new things for our first apartment together (mostly from Target lol) and wanted to share some of them with you! There's some that I didn't include in these collages, but I will share later on 🙂
As far as the style of decor I'm going for, it's a casual boho vibe. Although I LOVE pink, I told Colton I wouldn't put any pink in the living room or our bedroom and would do blue instead. So all the pink you see below is going in my part of the office haha. We did get those blush velvet counter stools, but they ended up looking a little more like a purple-ish taupe than blush. They were only $70 each though which were some of the most affordable yet good-looking counter stools I could find!
I included our loveseat below, which we finally got last week. We also ordered the matching sofa, but that won't be delivered until about a month from now! So many home items (including our Dyson vacuum) are backordered right now–it's crazy.
I'm SO excited to start sharing more of our home, as home decor is one of my biggest interests and things I love doing! Also VERY excited to have our own whole apartment that I can decorate, rather than just my bedroom at my parents' house lol.
Tie Dye Blanket | Moroccan Rug | Wicker Tissue Box & Trash Can | Cane Media Console | Cat Litter Box Furniture | Rattan Coffee Table & Side Table Set
Black & White Rug | Gold Floor Lamp | Marble Coasters | Blush Velvet Counter Stools | Straw Basket Hamper | Gold Knobs | Pink Velvet Desk Chair | Pink Terracotta Vase | Gold Accent Lamp | Floor Mirror | Mid Century Loveseat | Faux Banana Leaf Plant
Grand Canyon Print | Yosemite Print | Bath Rug | Gold Table Lamp | Canister | Toothbrush Holder | Soap Pump | White Velvet Hangers | Mid Century Nightstand | Cactus Art Print Set | Gold Chip Clips | Faux Bird of Paradise Plant | Gold Bar Cart | Large Rattan Basket | Small Rattan Basket
Head over to this page to check out more of my home decor faves!