/
Embarking on Our Biggest Adventure with the Toyota Highlander XSE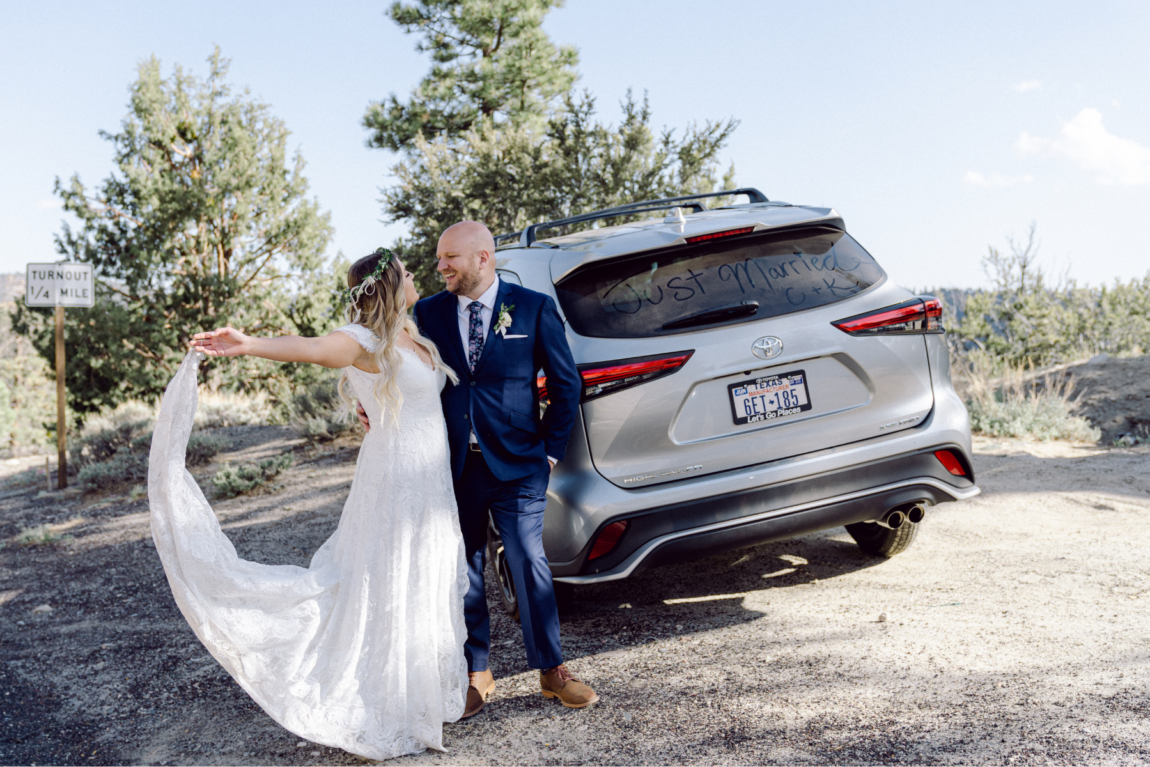 Hi, friends! I want to share the next part of the wedding, which was the Toyota car we drove that weekend! In case you missed it, we got married in Big Bear, which is one of the local mountains in SoCal. So we drove the Toyota up the mountain to our Airbnb, and then to the ceremony, which was on a family owned property in the woods (more on that later)!
We needed something that was big enough to carry all our stuff up the mountain, would be tough enough for mountain roads, but got good gas mileage too. Toyota lent us the 2021 Highlander XSE AWD which was PERFECT! It enabled us to do a little "off roading" up to the ceremony location!
Just like all the Toyotas I've driven in the last couple years, the interior felt and looked just like a luxury car! I also love the size of it; it's big enough to take on a road trip and fit everything you need and still feel roomy, but small enough that you don't feel like you're driving a massive truck or something! It also looks so sporty compared to other SUVs you see, or even the older models!
Funny but not funny story, I was so flustered getting out of the car before walking up the "aisle" because I was not totally prepared 😅 I didn't have my veil on because I didn't want to rip it or anything while sitting in the car, my beaded anklet that my mom made for me broke as I was getting out of the car, I forgot my flower crown, and the wedding planner and I had a hard time putting the boutonniere on my dad's jacket 🙈 It's all good though! Some things happen on the wedding day that you just have to go with the flow!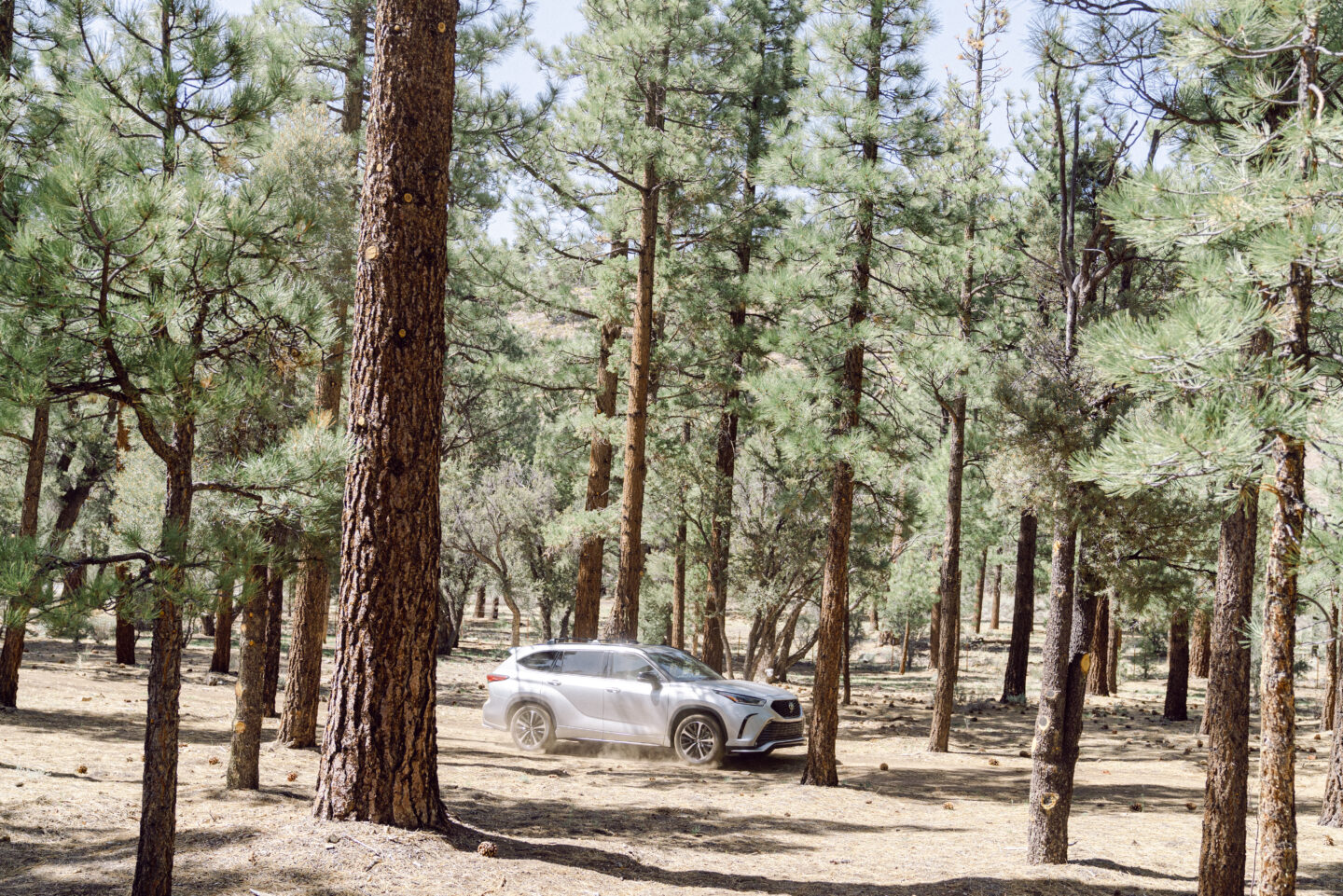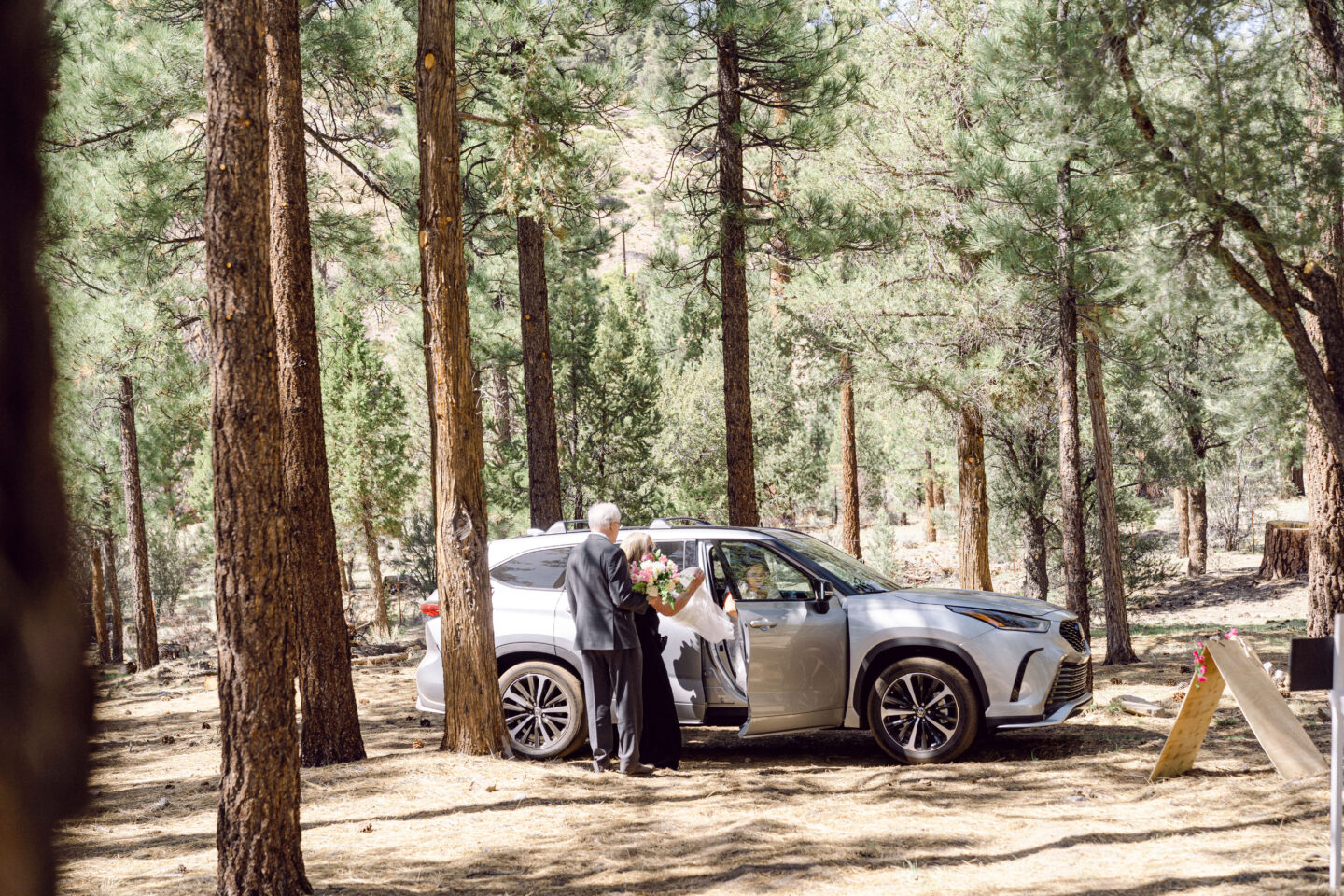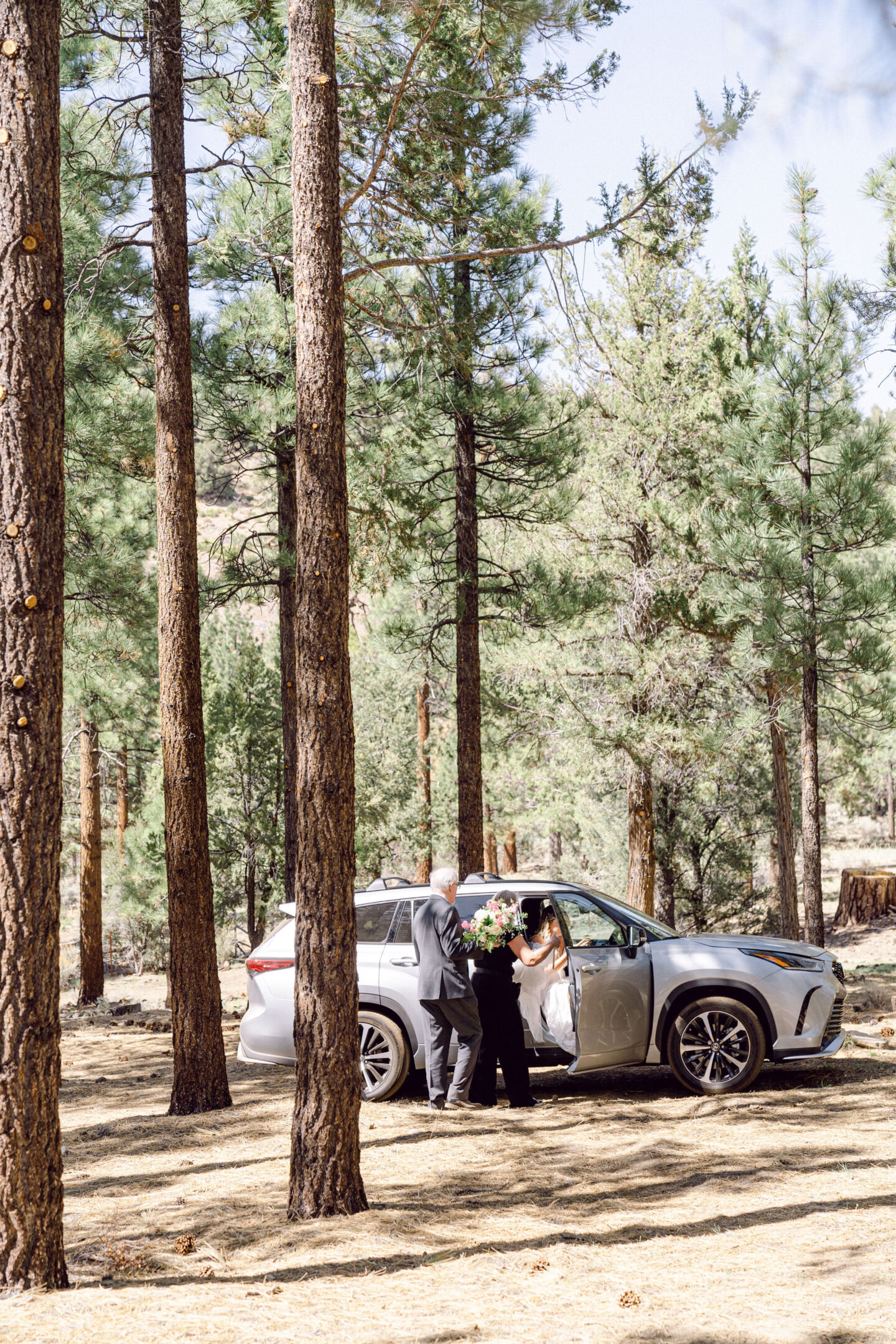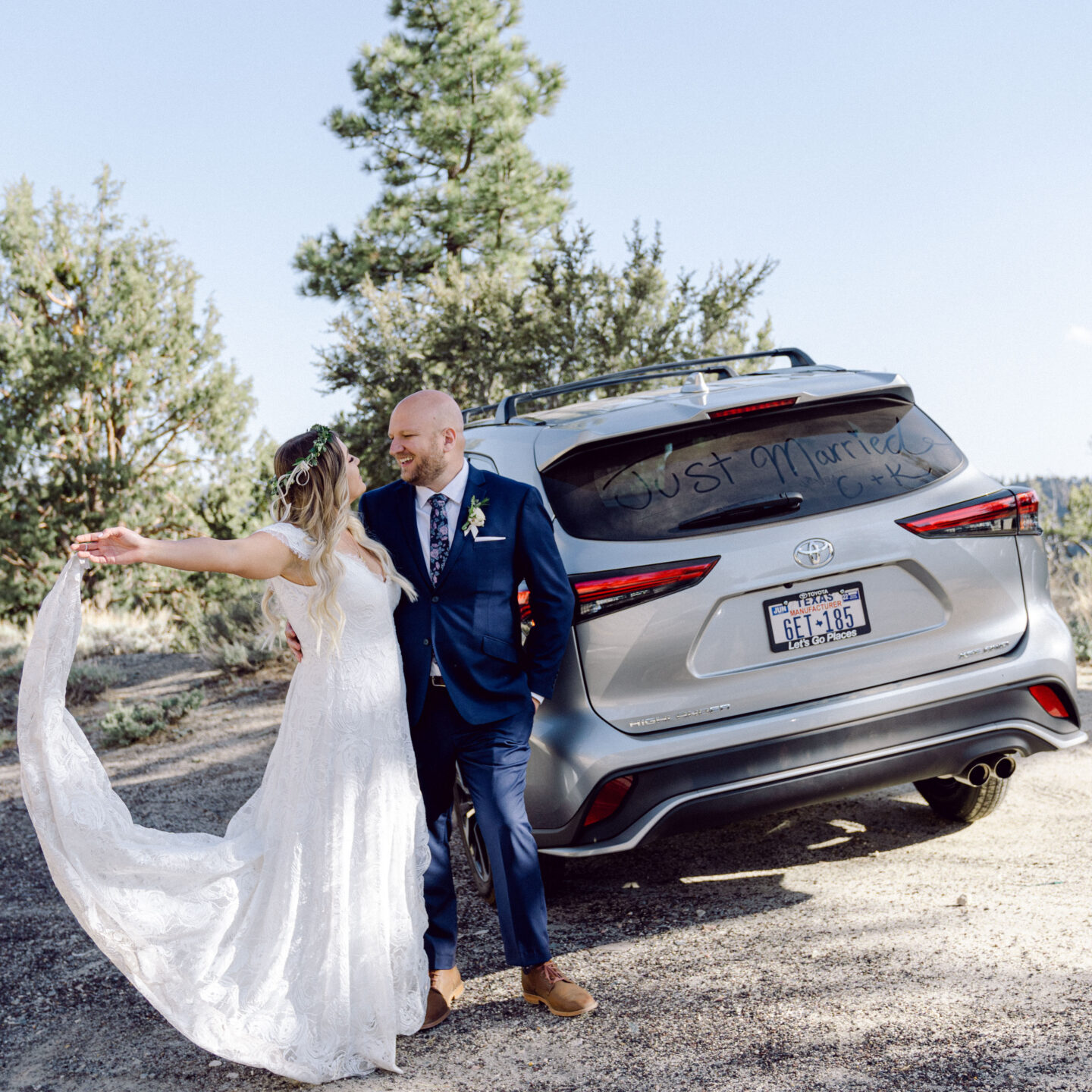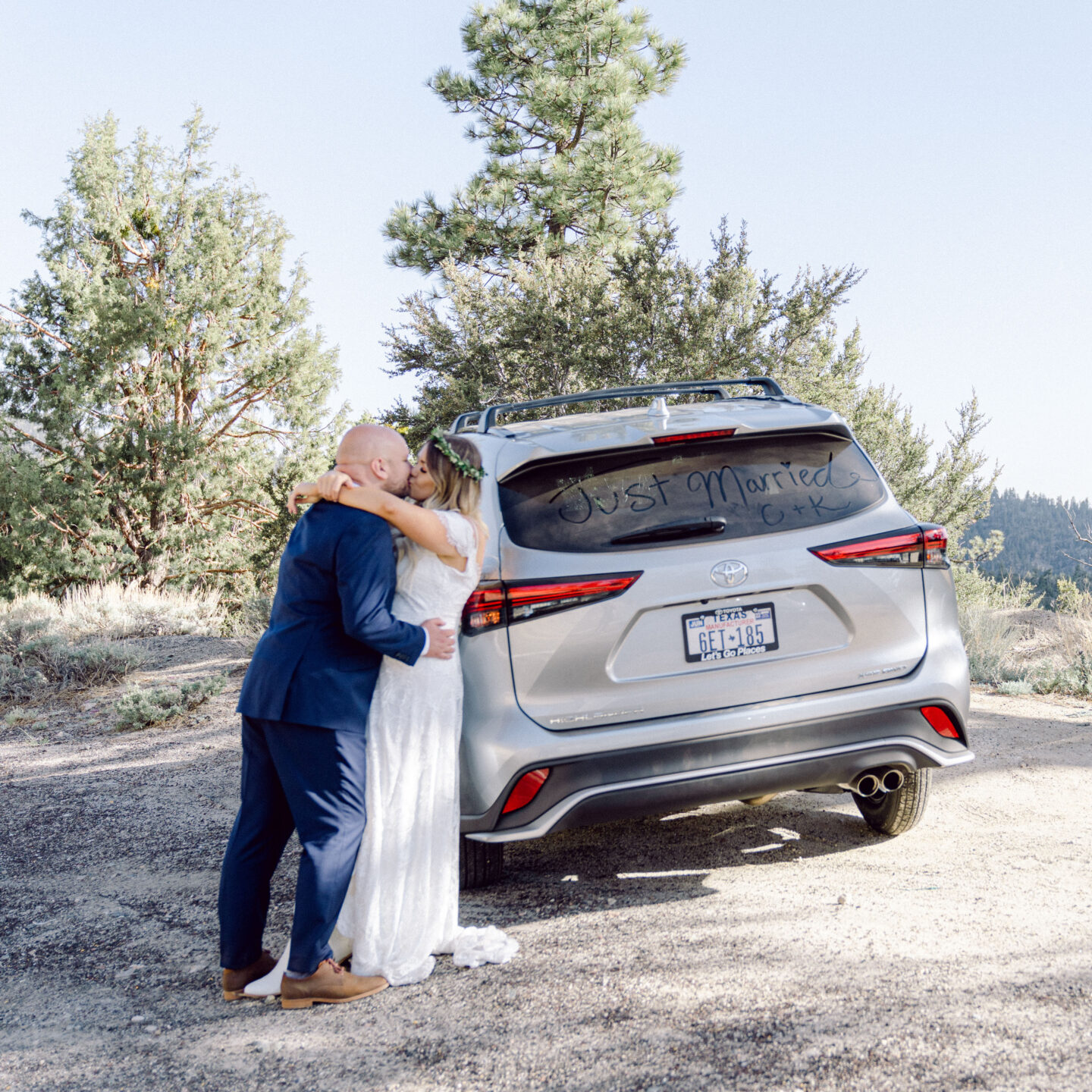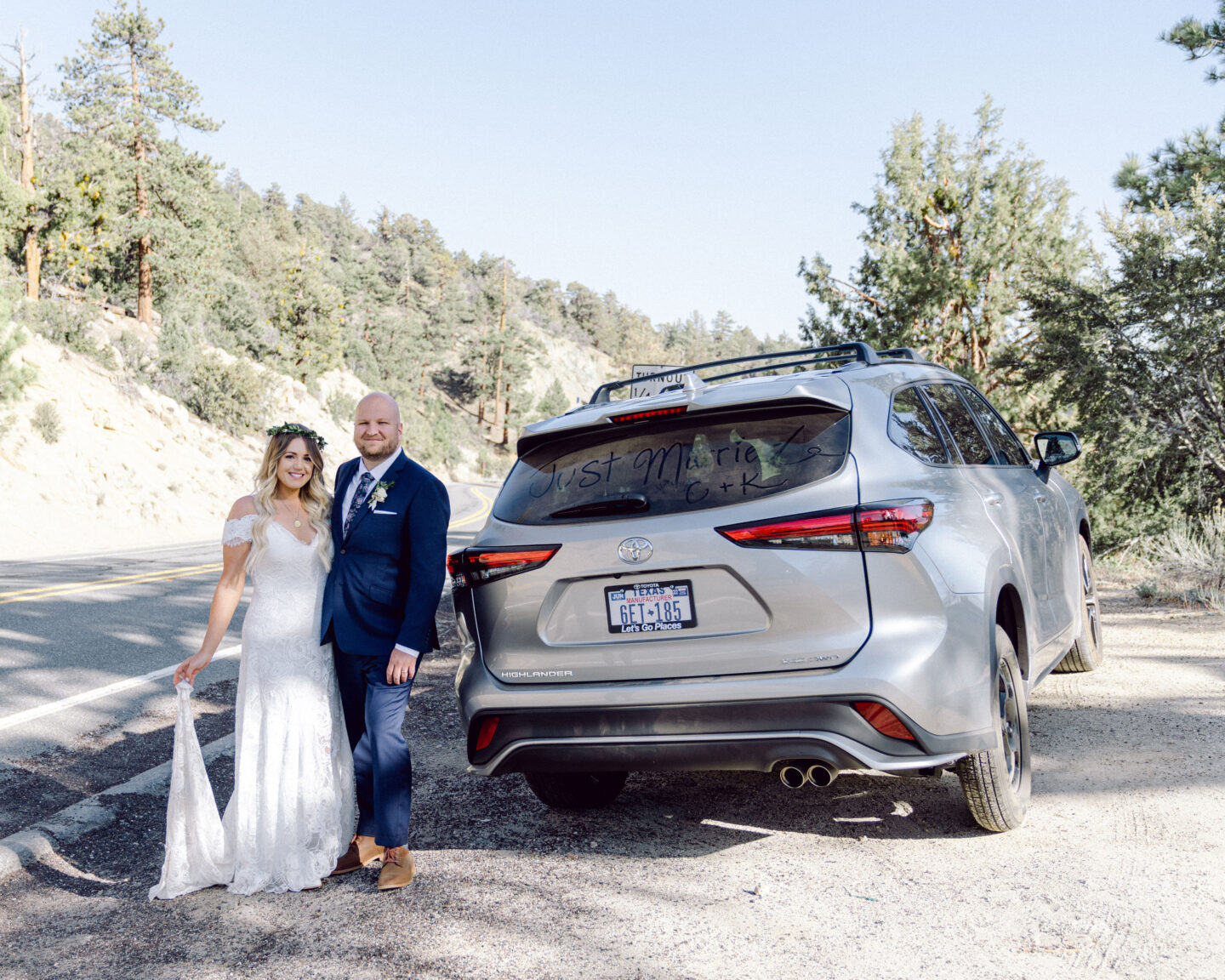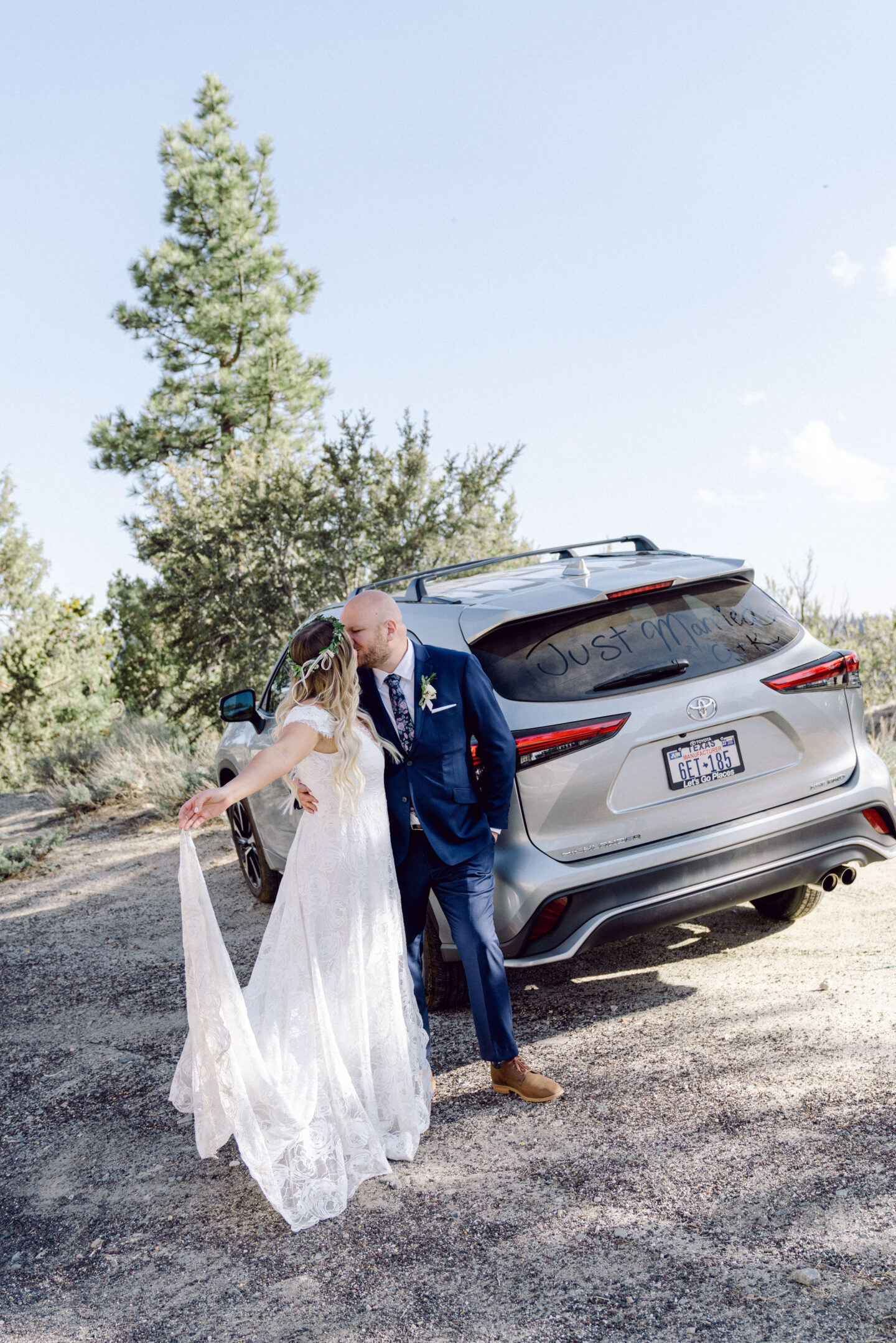 Thank you, Toyota, being a part of our wedding and for letting us drive this beauty! If you're in the market for a new car and love adventuring, be sure to check out the Toyota Highlander XSE AWD, or really any other Toyota car 🙂 Make sure to check out the rest of my wedding blog posts HERE!