/
How To Create A Summer Capsule Wardrobe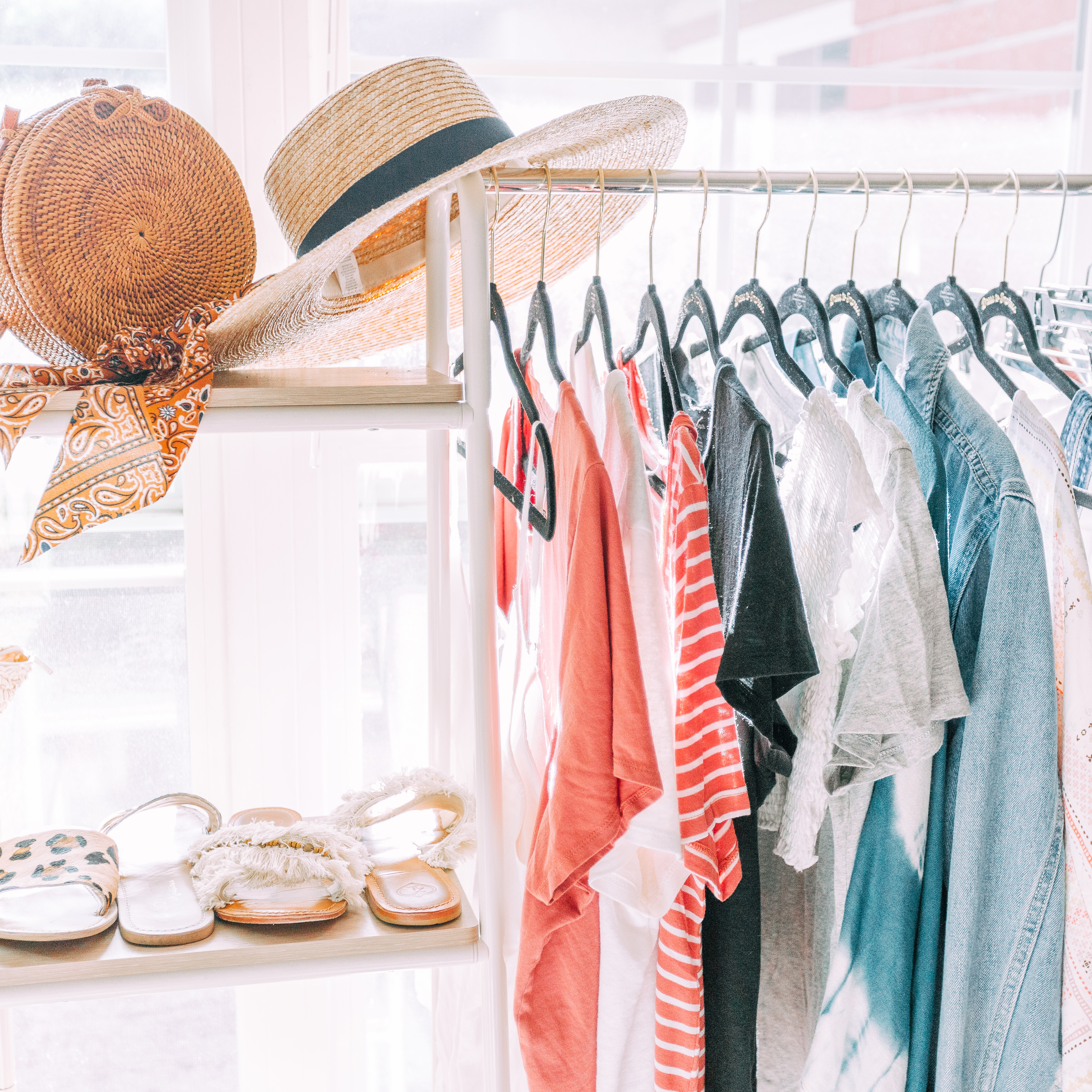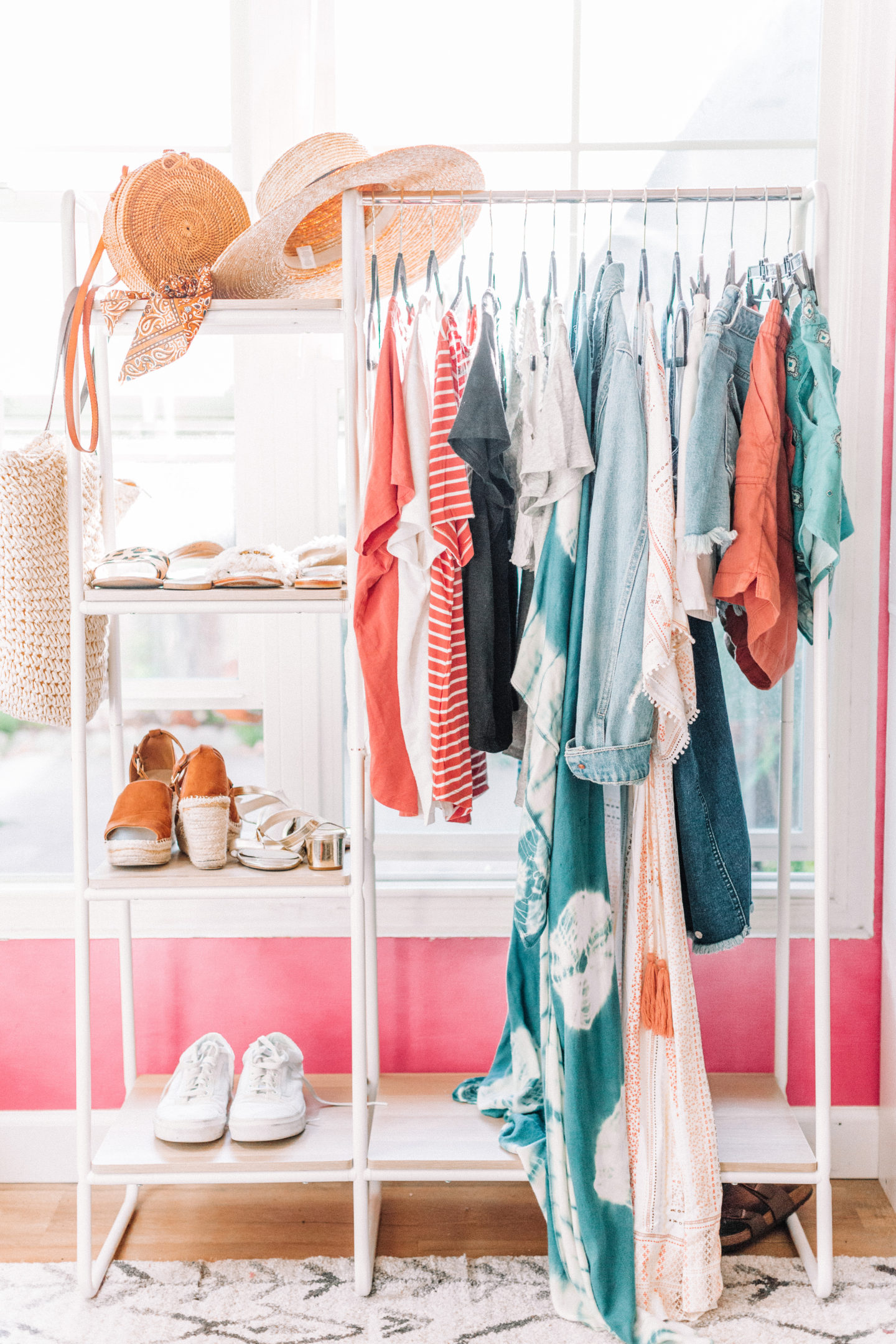 Can you believe Summer will officially be here next week?! This year is going by so fast. The weather is definitely acting like it's already Summer thought, so I've been pulling out all my shorts and Summer dresses!
I recently found out about this company called Get Your Pretty On, which is a company that focuses on providing inspiration & guidance to feel your best by offering hand-picked style capsules for every season, lifestyle advice, and a community of support. For only $39, you'll receive a digital styling guide with a shopping list of items for you to pull from your existing wardrobe and links to new on-trend pieces to create your Summer 2019 Capsule Wardrobe. There is a digital sheet with outfit ideas for every day of the month, and you also get to join their supportive Facebook community! (watch this video for a full-breakdown of how it works!) FYI, there's also a Summer 2019 Work Wear Capsule Wardrobe!
I mostly pulled items from my closet that I already had, but added in a few newer pieces that I've bought for Summer. The styling guide shows you a few different color ways that you can do, but I went with white, terracotta, and aqua.
Below, I'm wearing one of the outfits I replicated from the style guide, and you can see a couple more screenshots of outfits that I liked further down. In the style guide, it showed to style this outfit with white sneakers, but there was a note that you could dress it up with wedges, so that's what I did!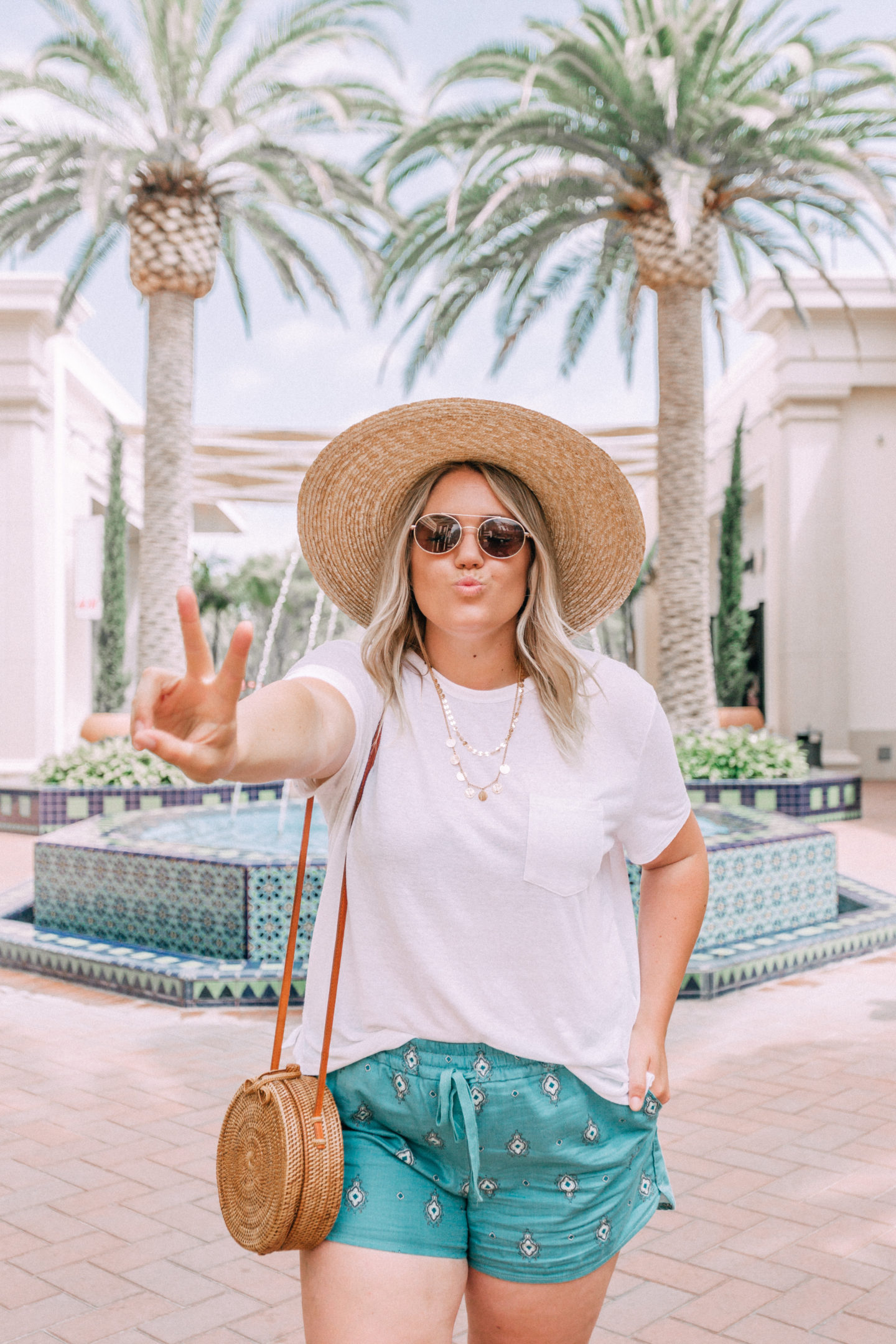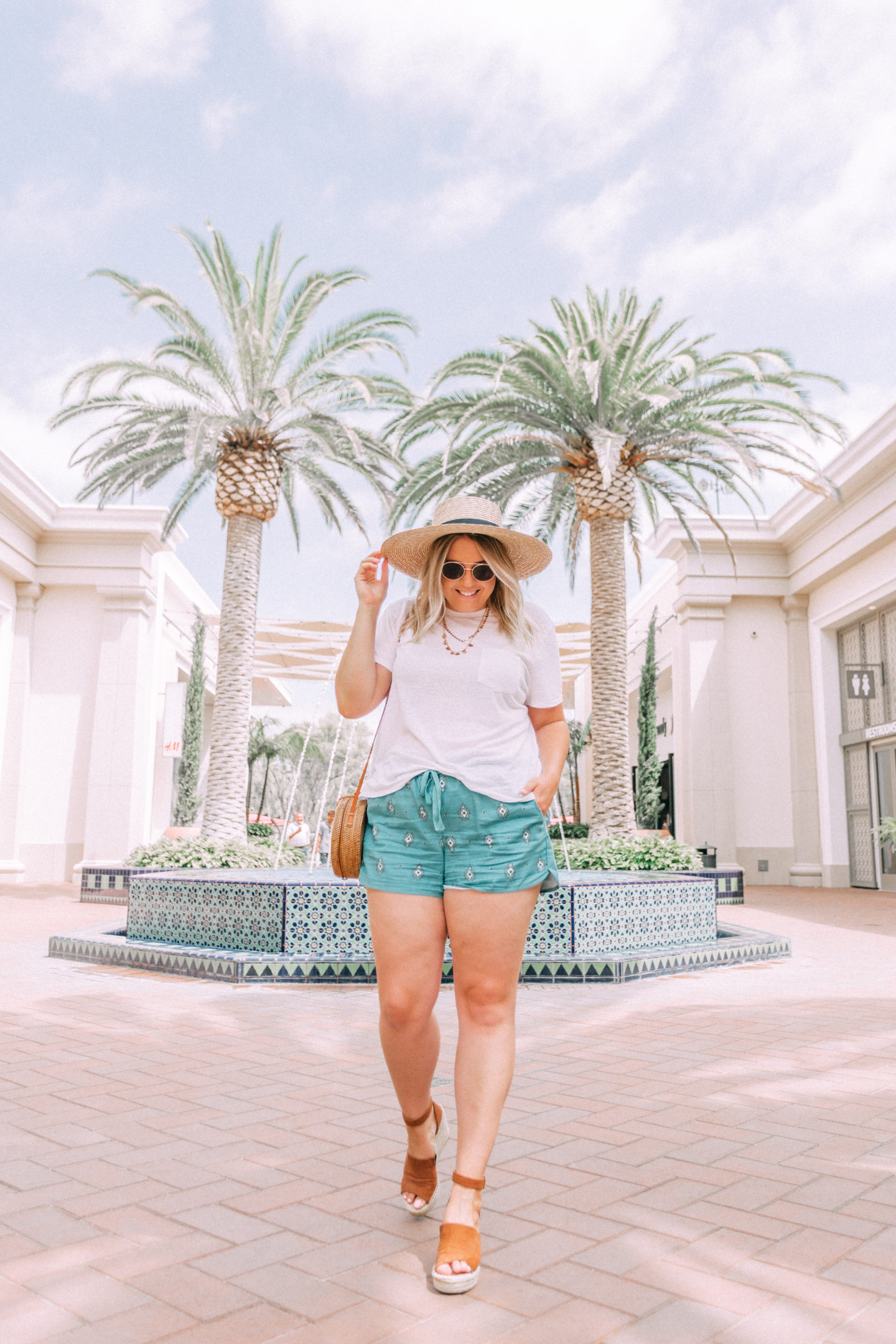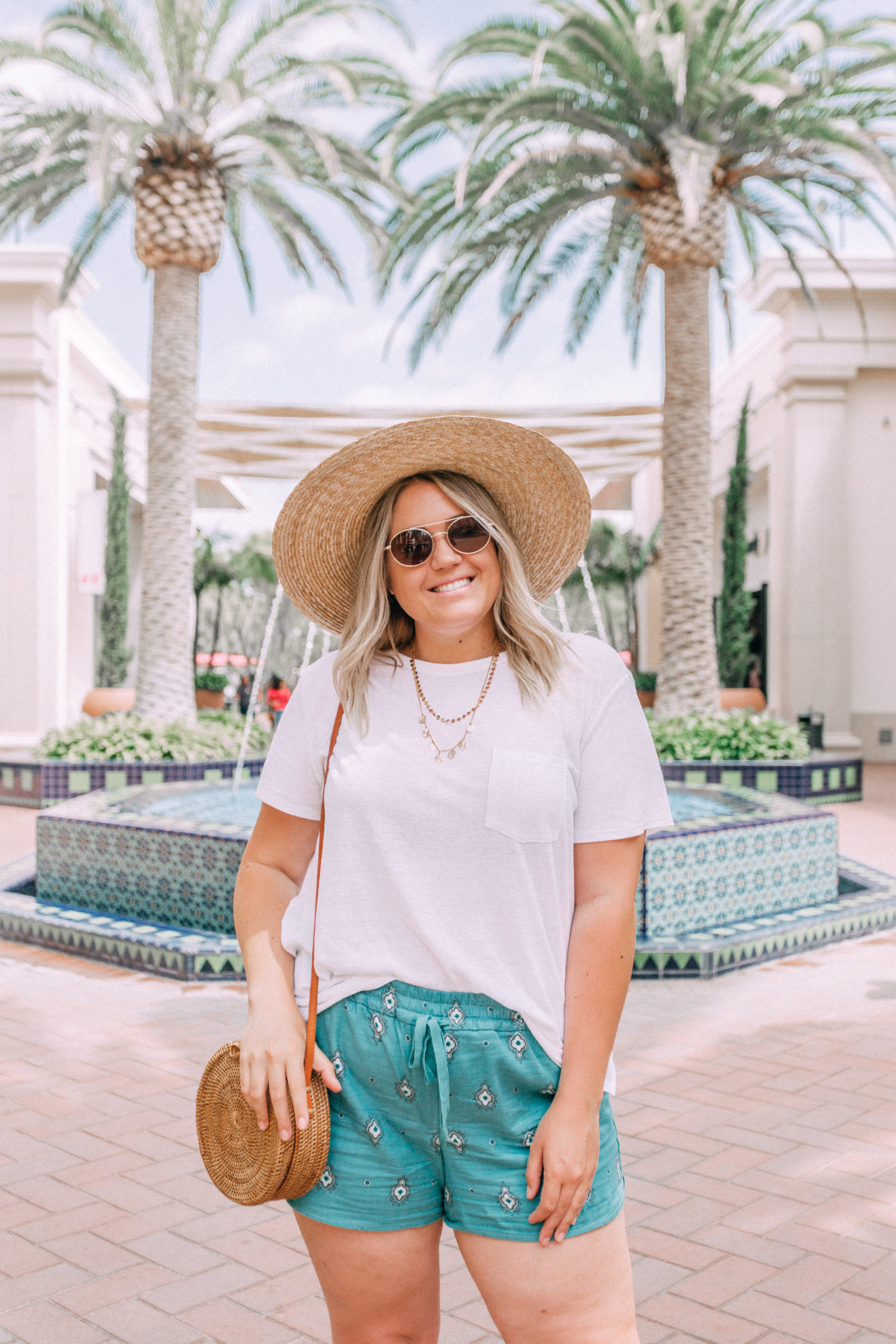 SHOP MY OUTFIT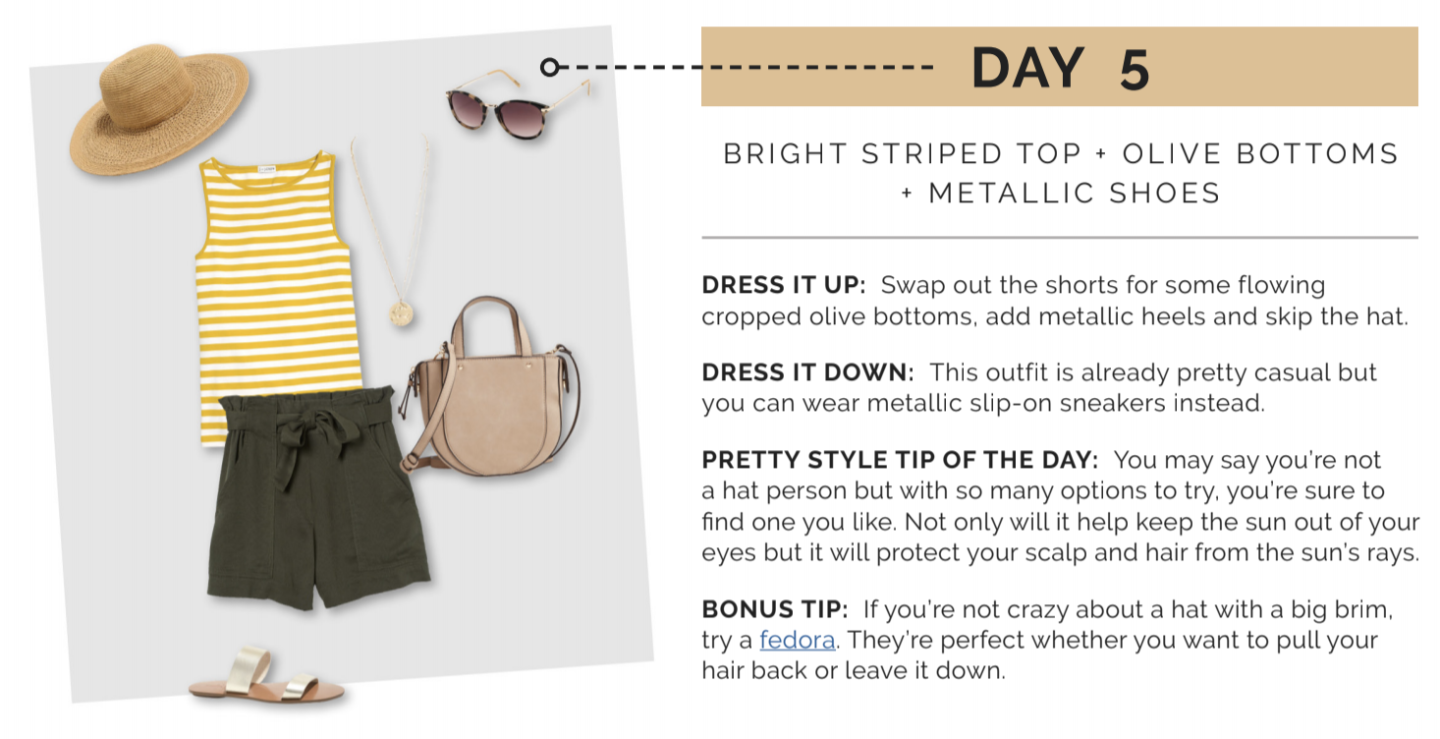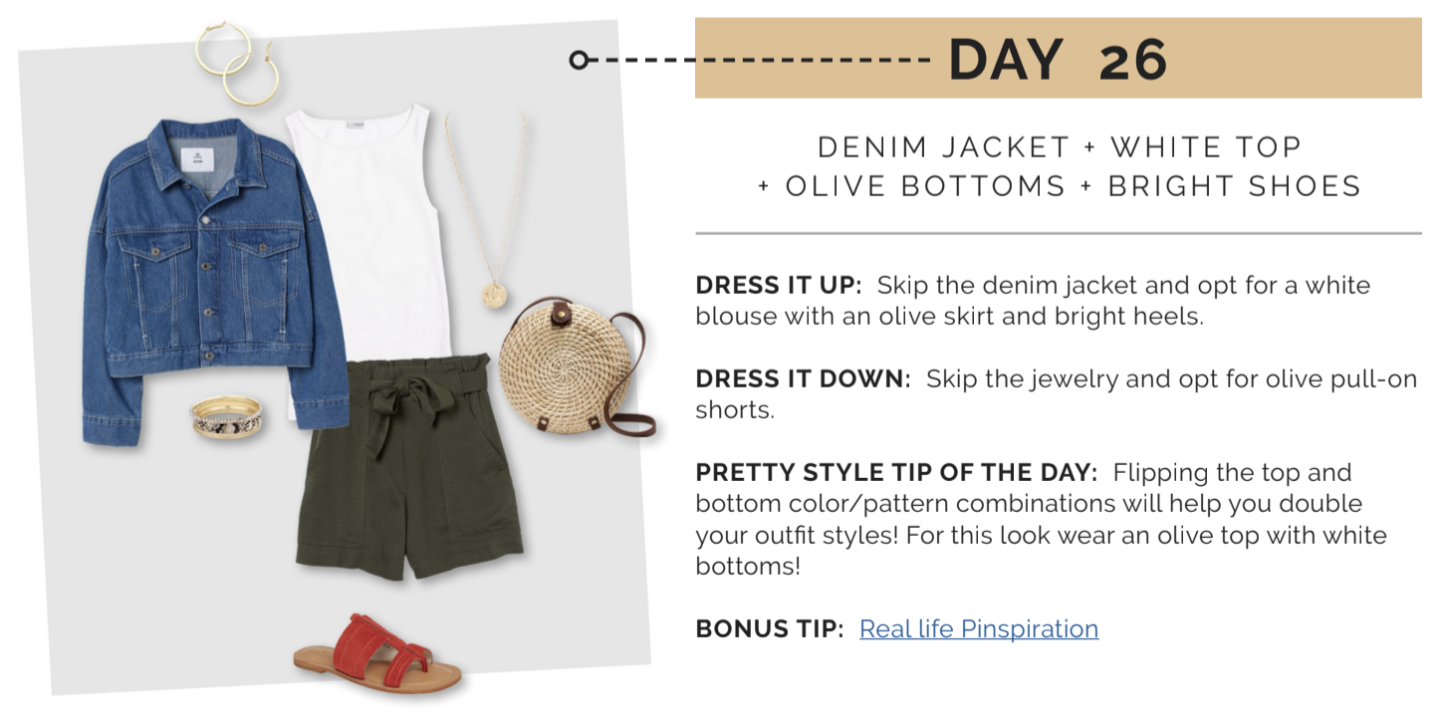 If you're someone who stands in front of your closet wondering what to wear every day, then Get Your Pretty On is for you! This would also be a great resource to use when packing for trips.
Let me know if you end up signing up and what you think!
Thank you to Get Your Pretty On for sponsoring this post! As always, all opinions are my own.