/
6 Things To Do In Conejo Valley + Where To Eat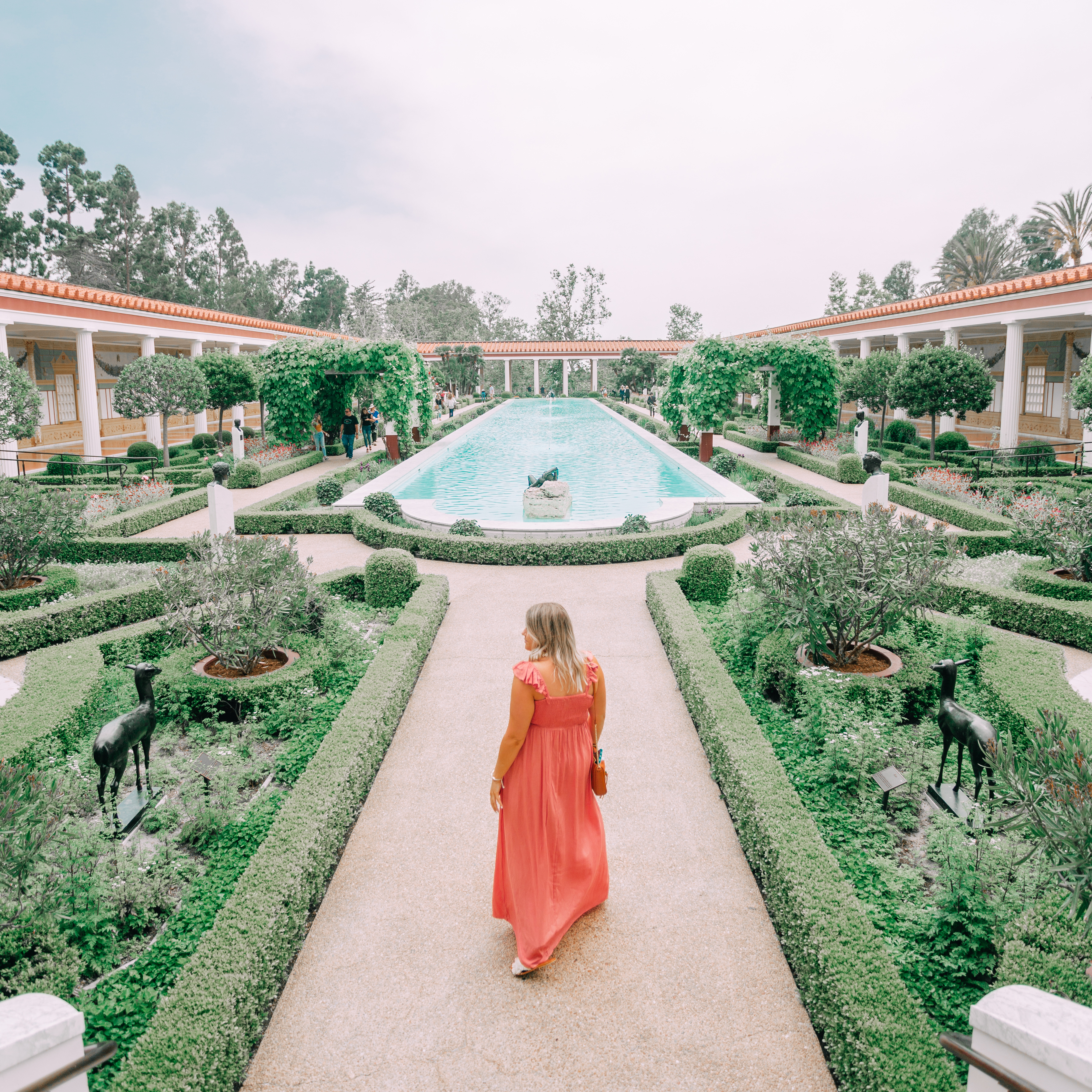 A couple weekends ago, I went on a little weekend getaway to Conejo Valley, which is just north of LA and consists of Thousand Oaks & Agoura Hills, and a few other nearby cities including Malibu.
The tourism board of Conejo Valley invited us to stay for the weekend and attend the OakHeart Country Music Festival, along with explore the area and do some fun activities! Below are the 6 things we did along with where we ate and stayed, but there are SO many more places to go, so I thought I'd share some things to do in Conejo Valley!
Things to Do in Conejo Valley
Getty Villa
You've probably heard of the Getty Museum, but this is a little different. It's focus is ancient Greece & Rome, which is an era I fell in love with in high school. I took an ancient history class my junior year, and then visited the Getty Villa and remember just absolutely loving it.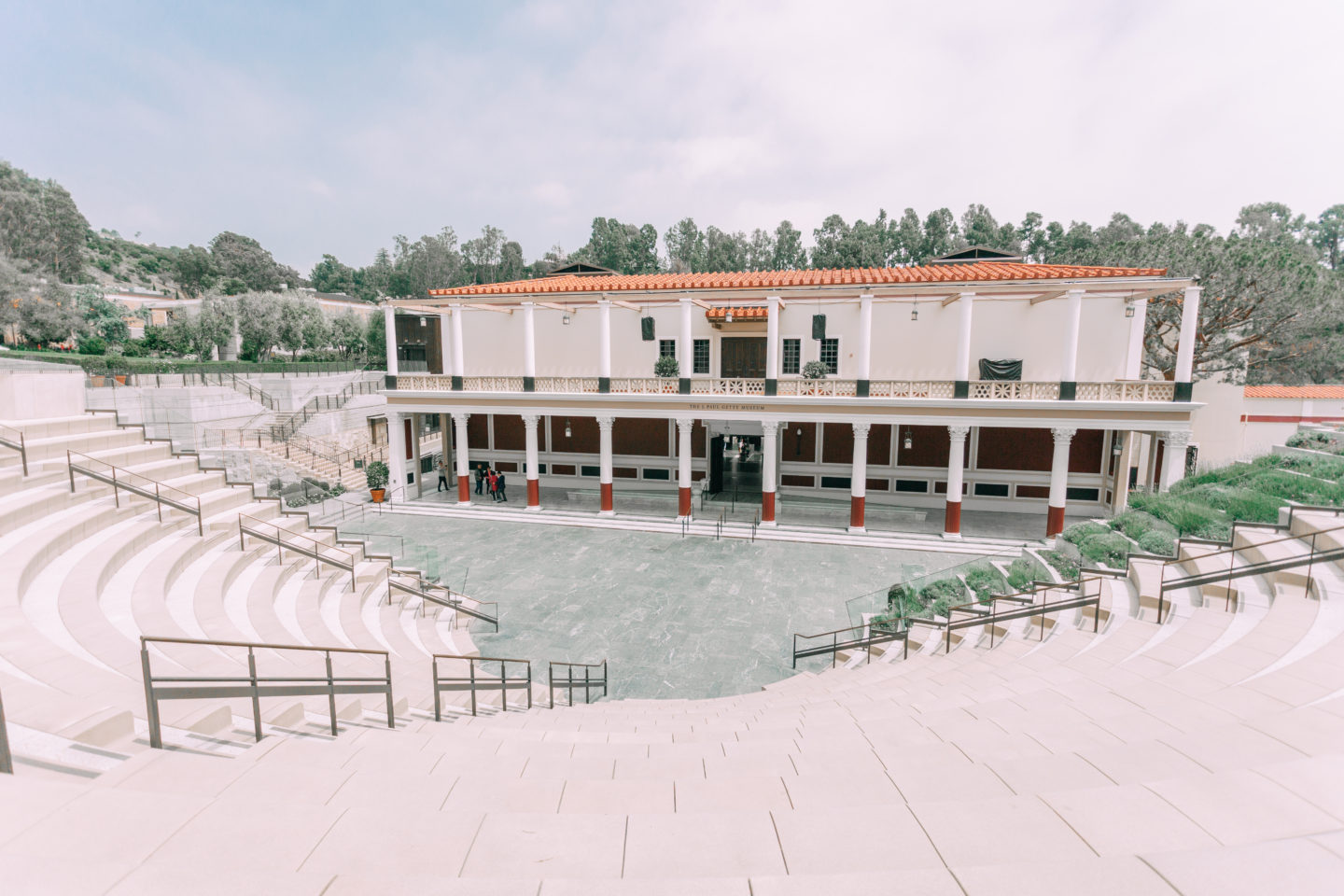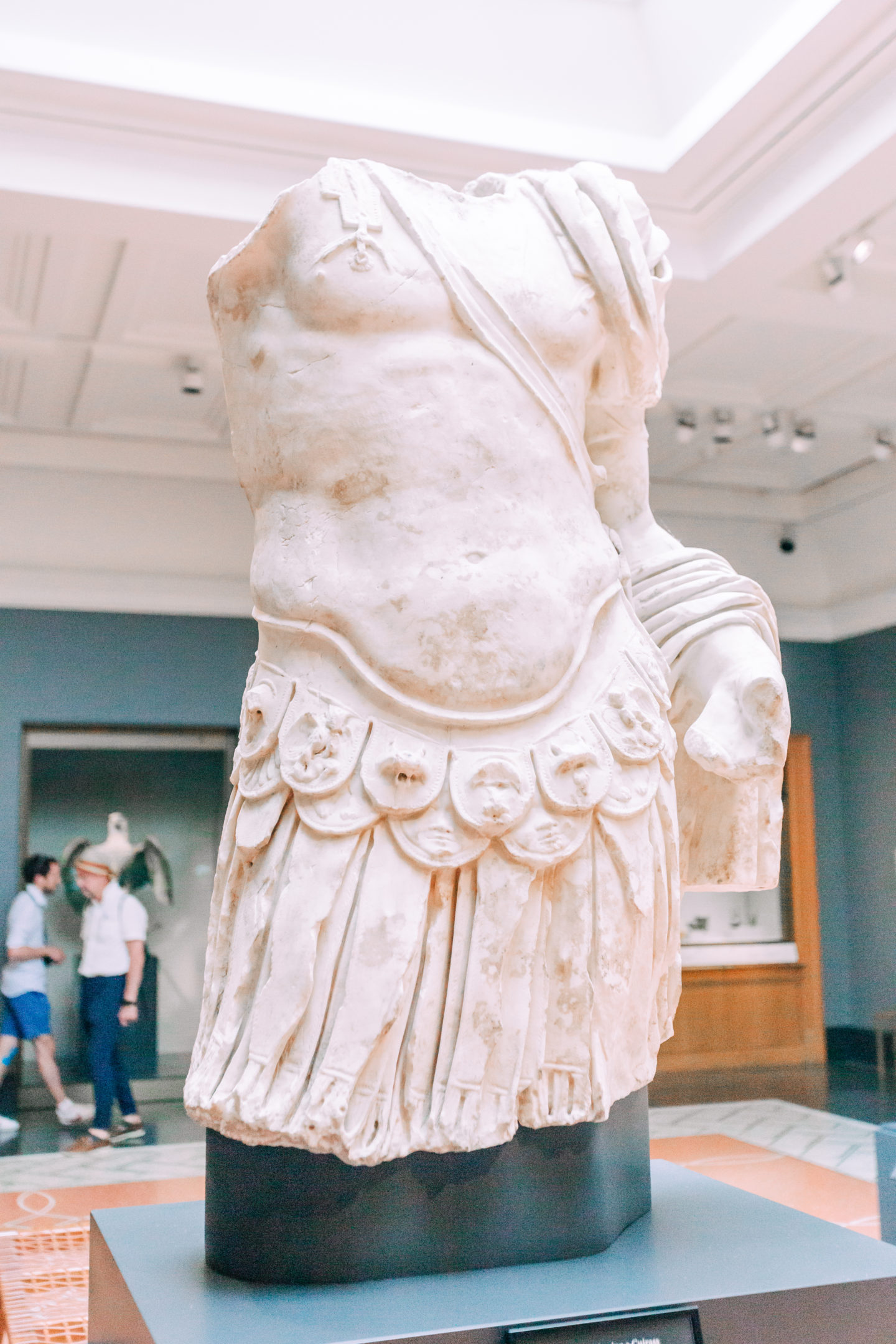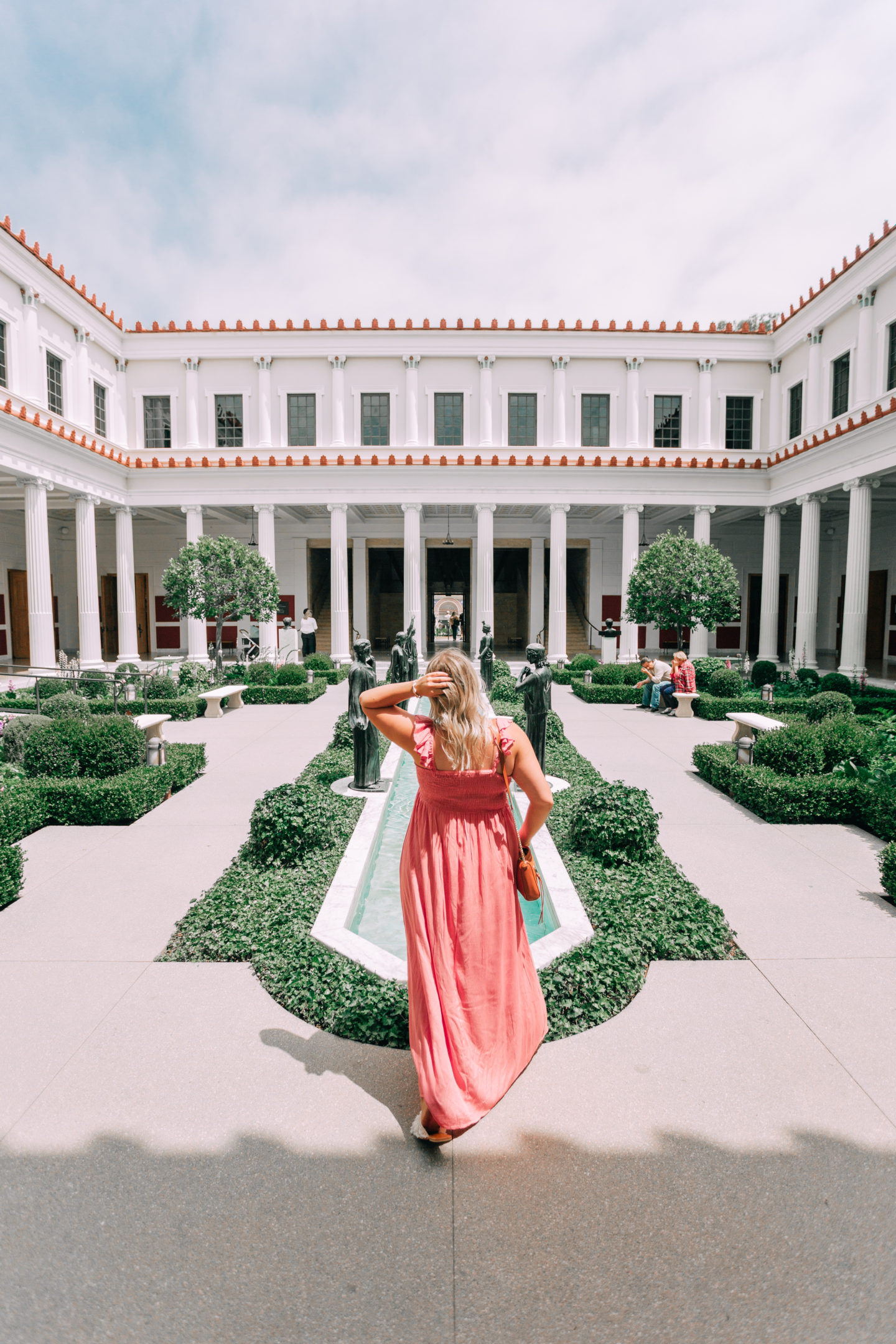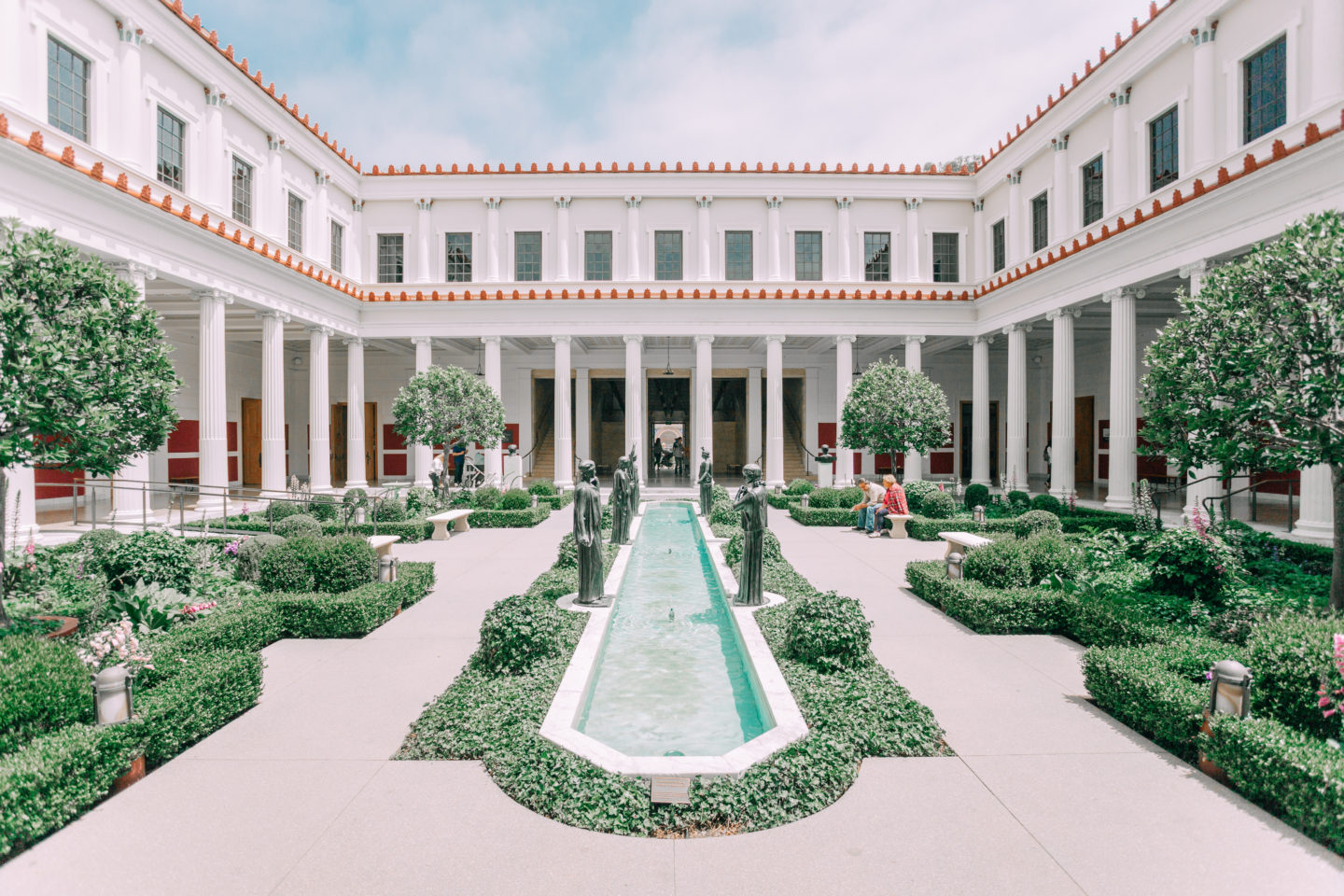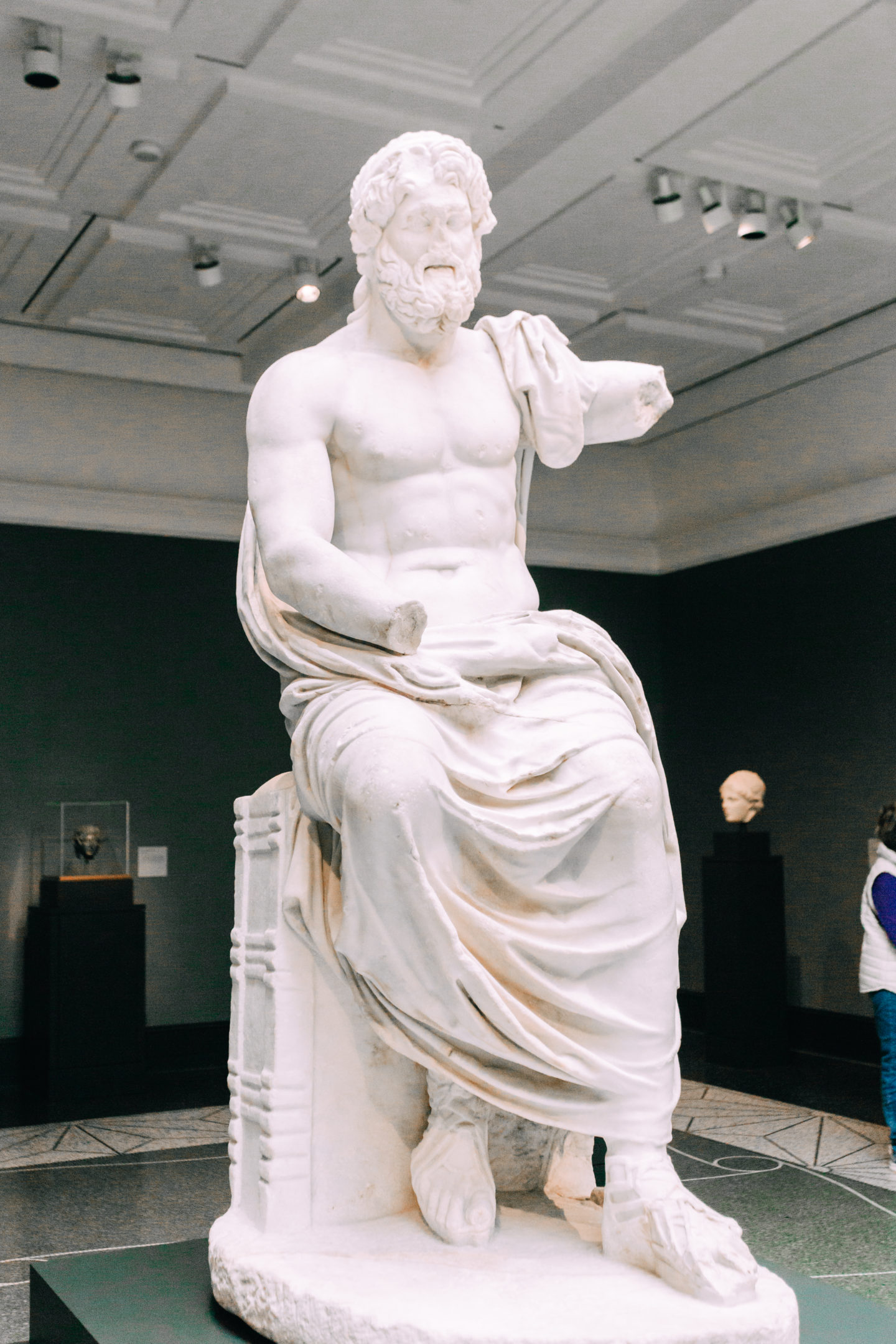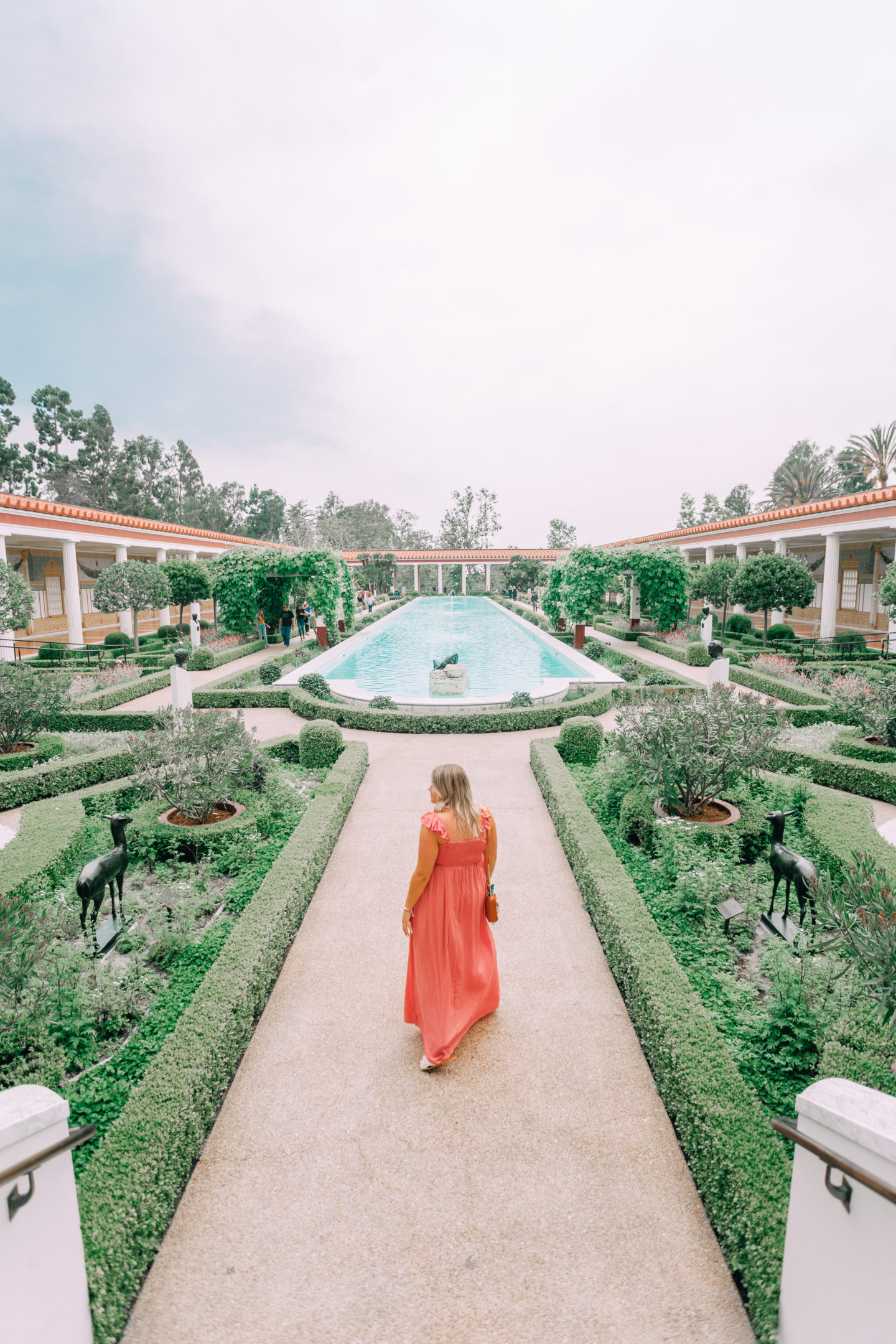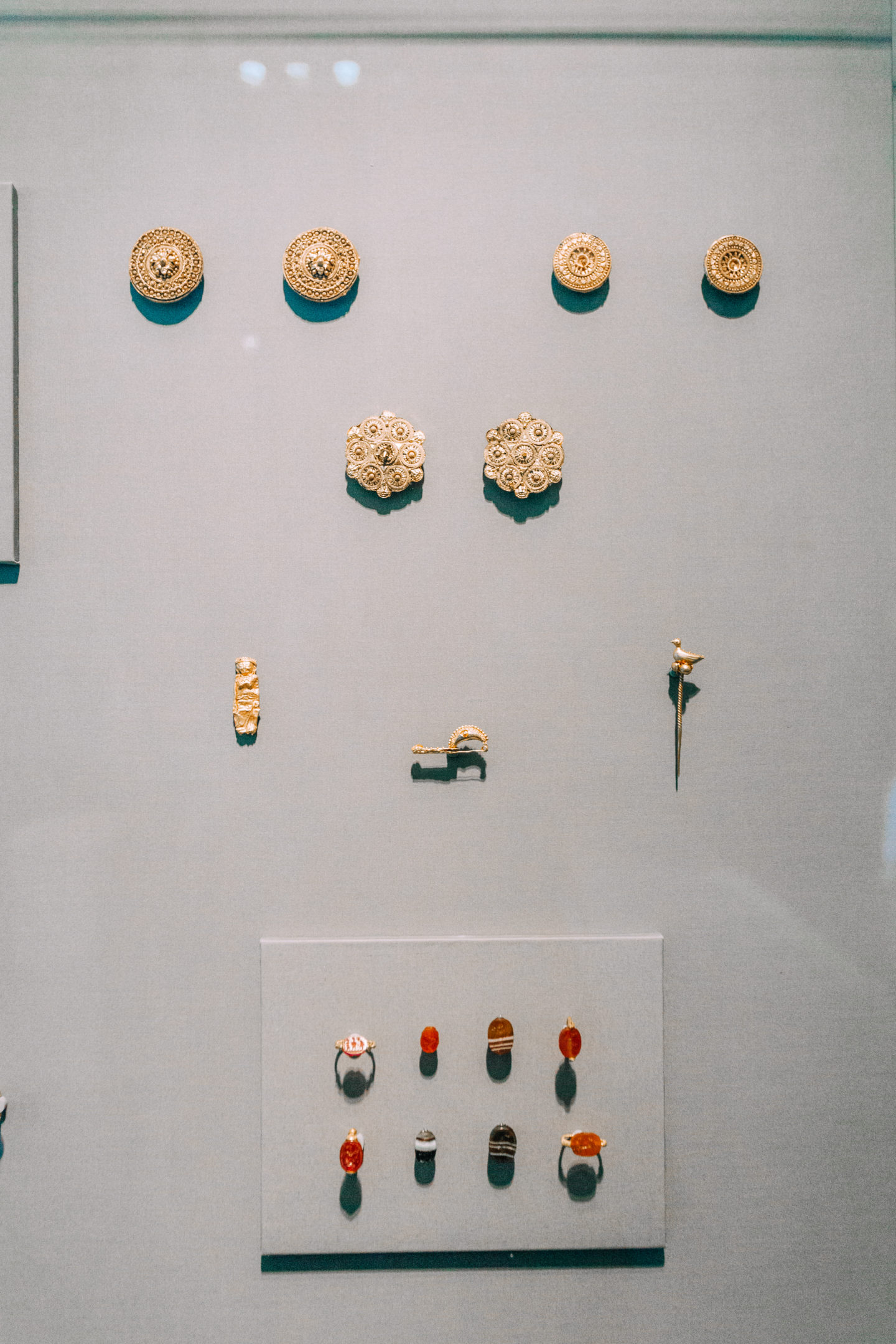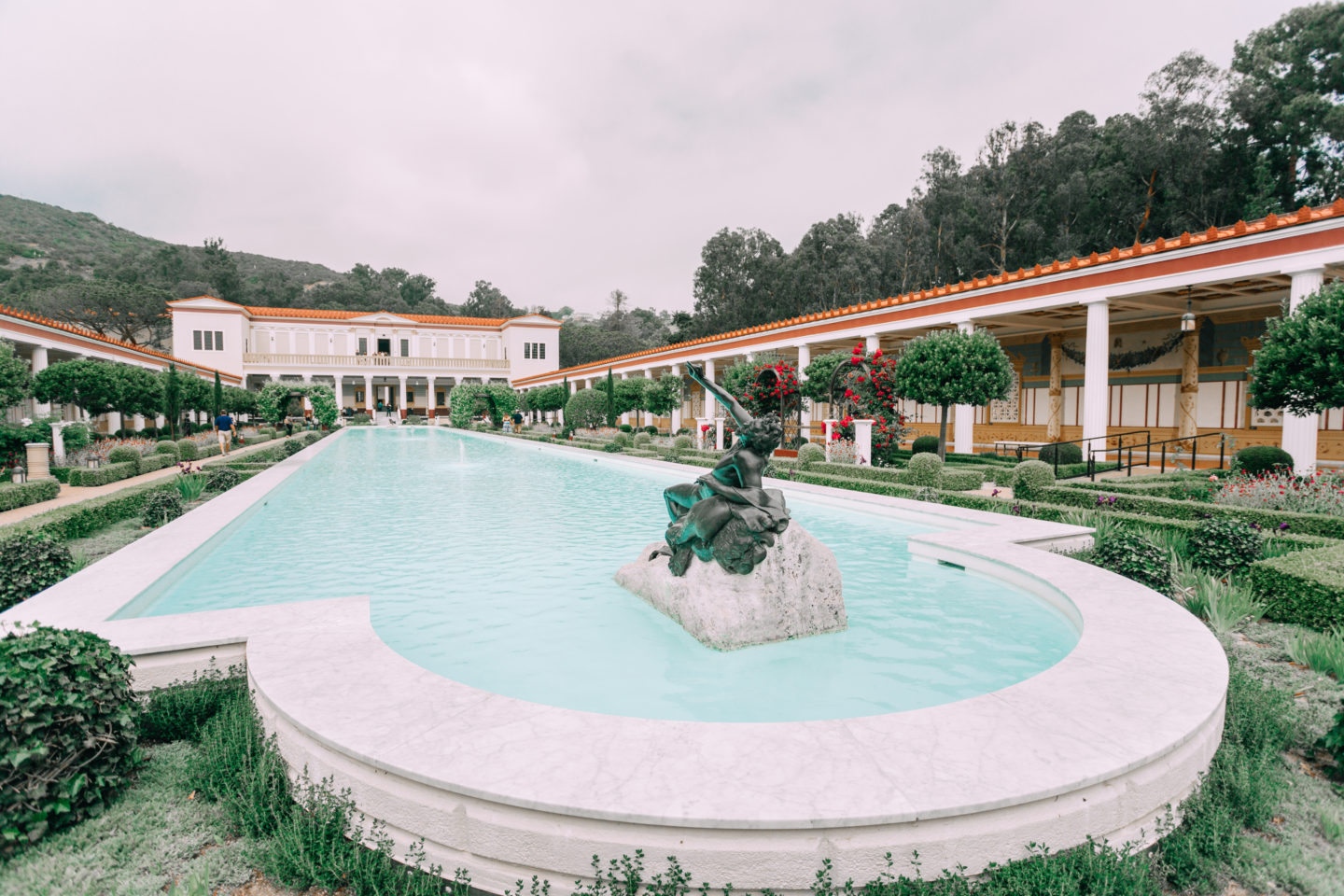 Malibu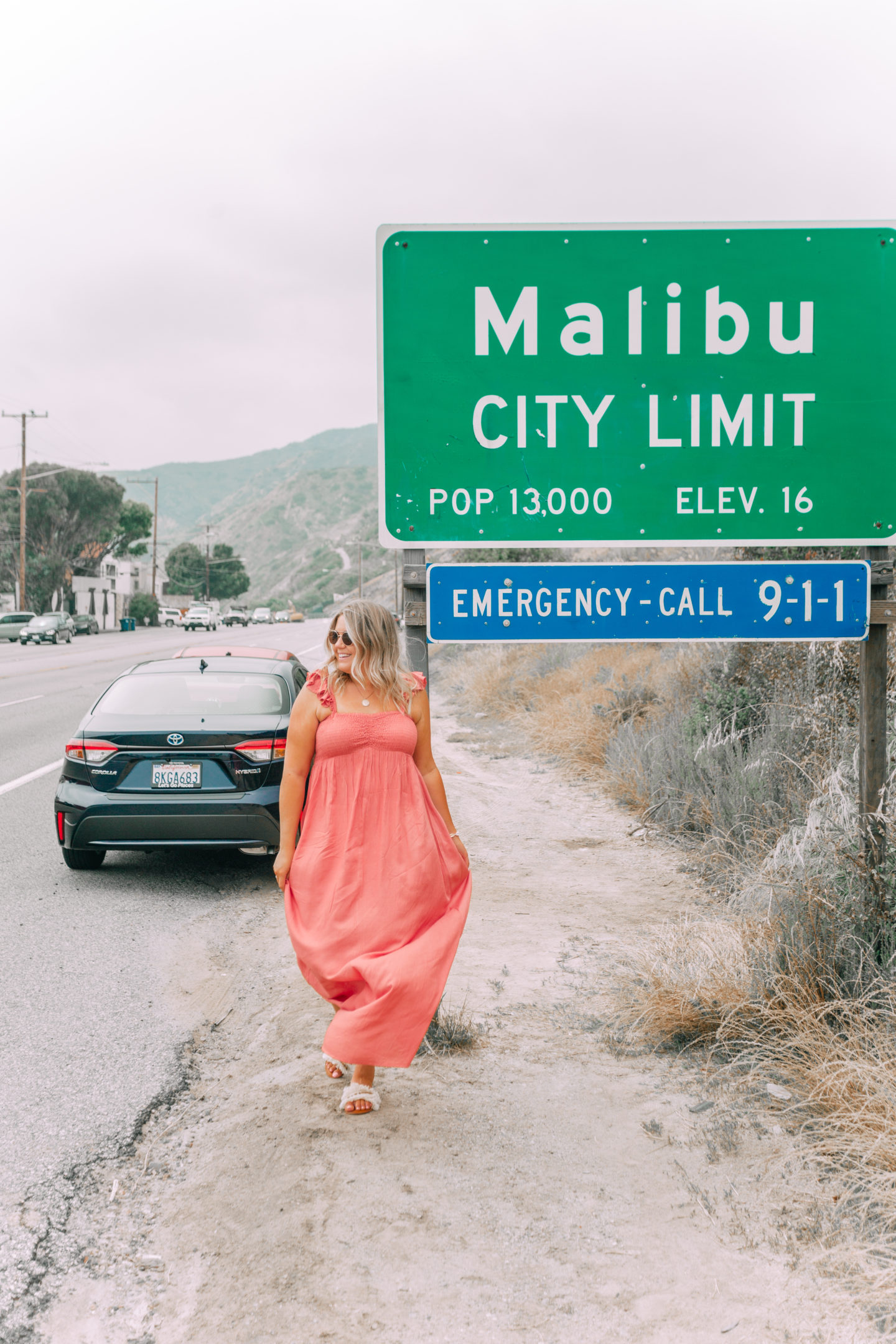 Malibu is a pretty well known area that I've spent some time in before and is right nearby Conejo Valley! It stretches for 21 miles up the coast just north of Santa Monica. Although there are definitely some boujee and trendy parts of Malibu, there are also gorgeous places to hike and camp! I've gone on the Malibu Creek Hiking Trail before, and there's a route you can take that leads to a little pond where you can take a swim and cool off.
Malibu Pier & Malibu Farm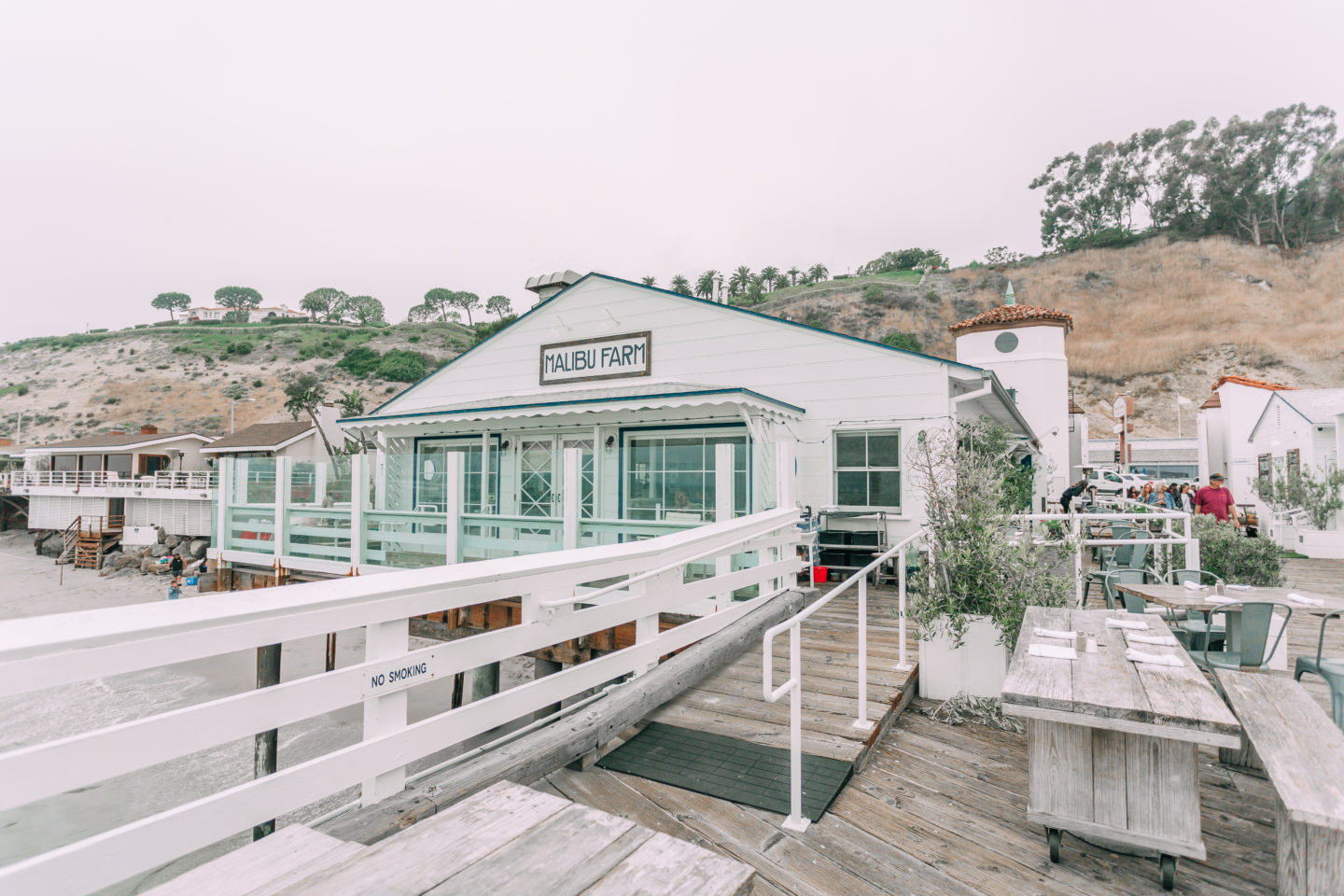 I'd been to the pier and Malibu Farm before, but I'd seen that they added this super cute store & pink setup, so I'd been wanting to go back!
Malibu Farm has really good healthy food, and it's perfect for breakfast, lunch, or dinner. They actually just opened one in Newport Beach last year too!
There's also the Malibu Cafe down at the end of the pier that has quicker food, coffee, and baked goods, and that's where we just got a snack & coffee.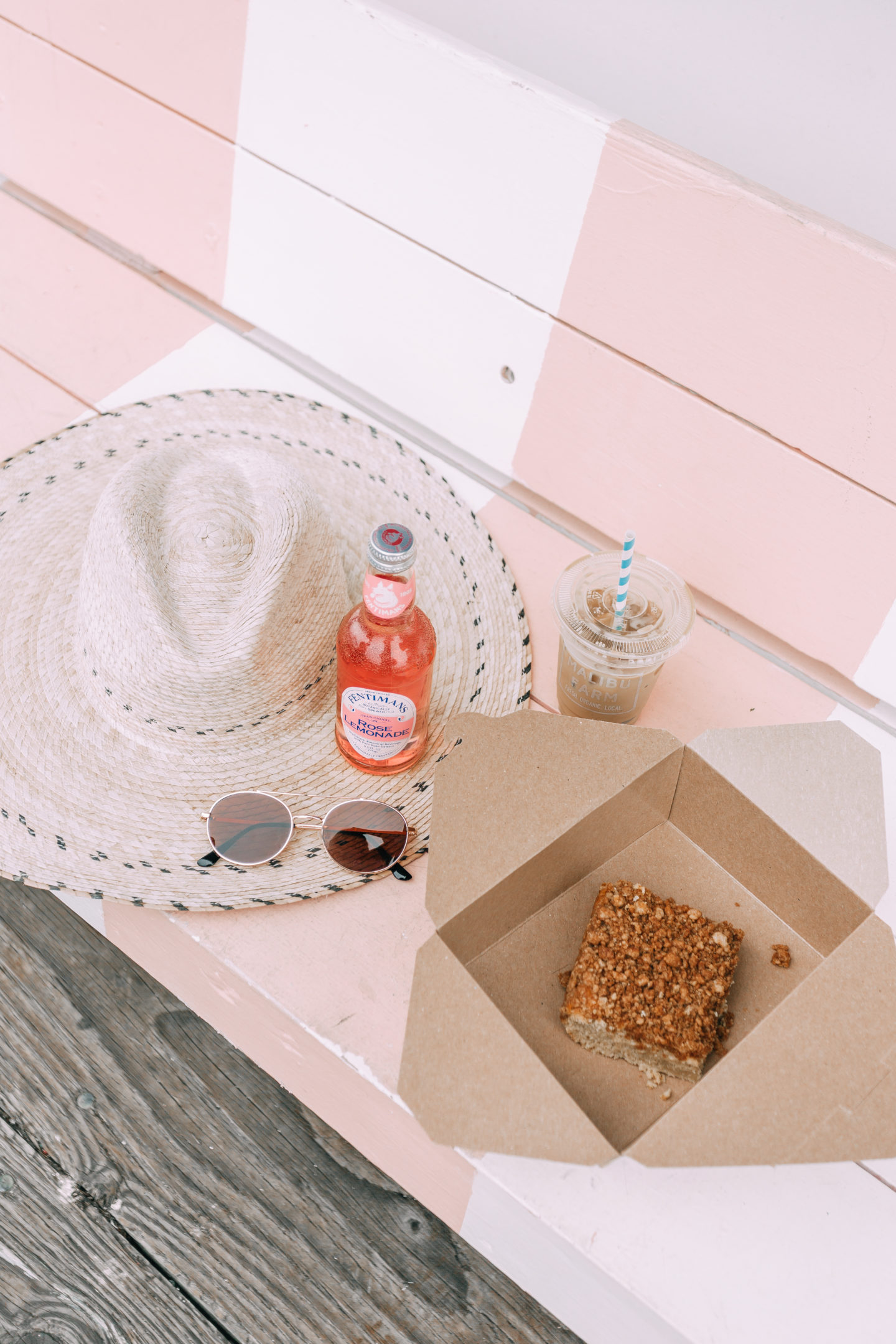 Zuma Beach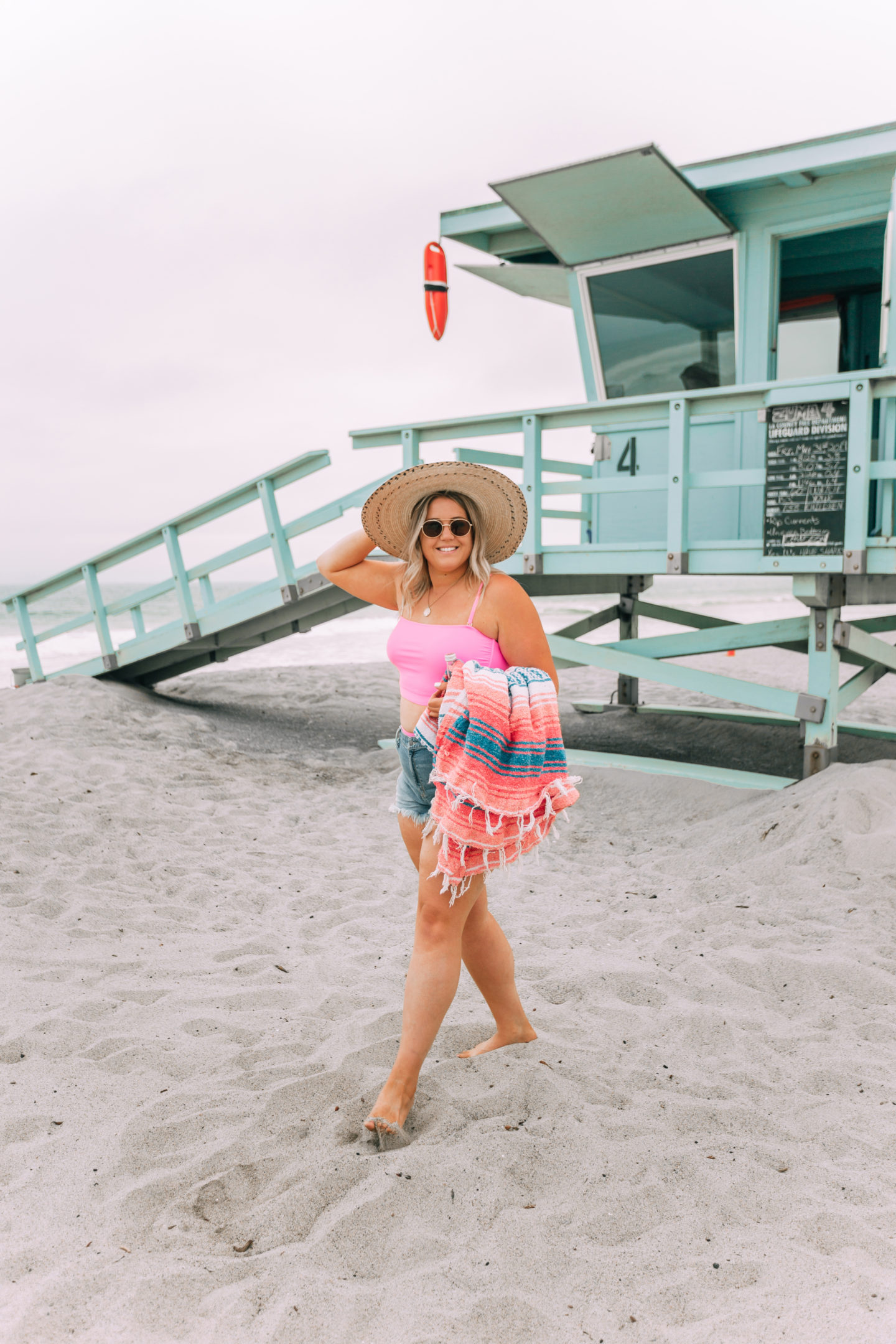 This is one of the best beaches to go to in Malibu! It's huge with tons of space to lay out for the day and go swimming in the water. Unfortunately it was super gloomy and cold when we went so we didn't hang out there, but I've been in the past (see this post) and did some bodysurfing, which was so fun. The seafoam green lifeguard towers also make for great pictures 😉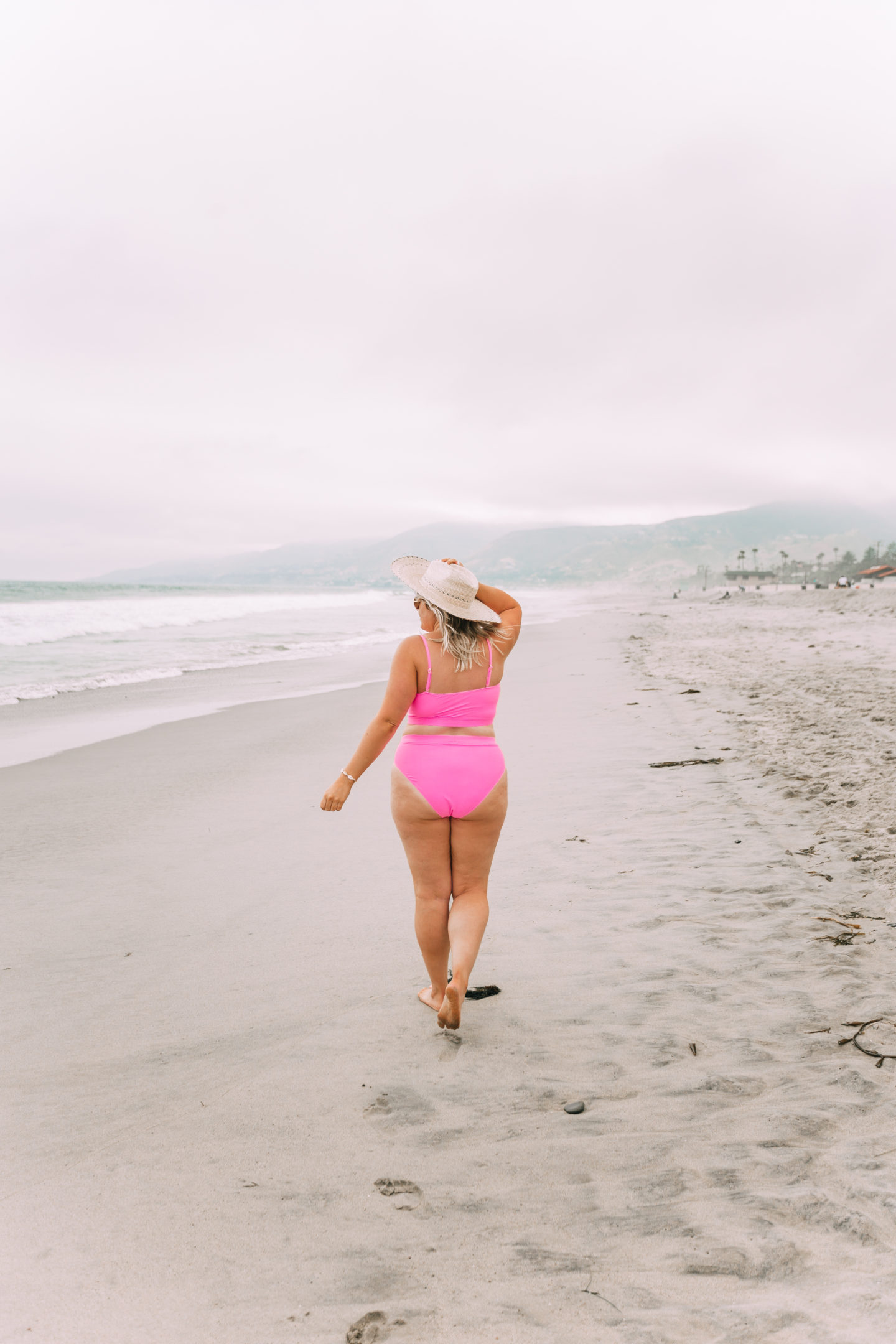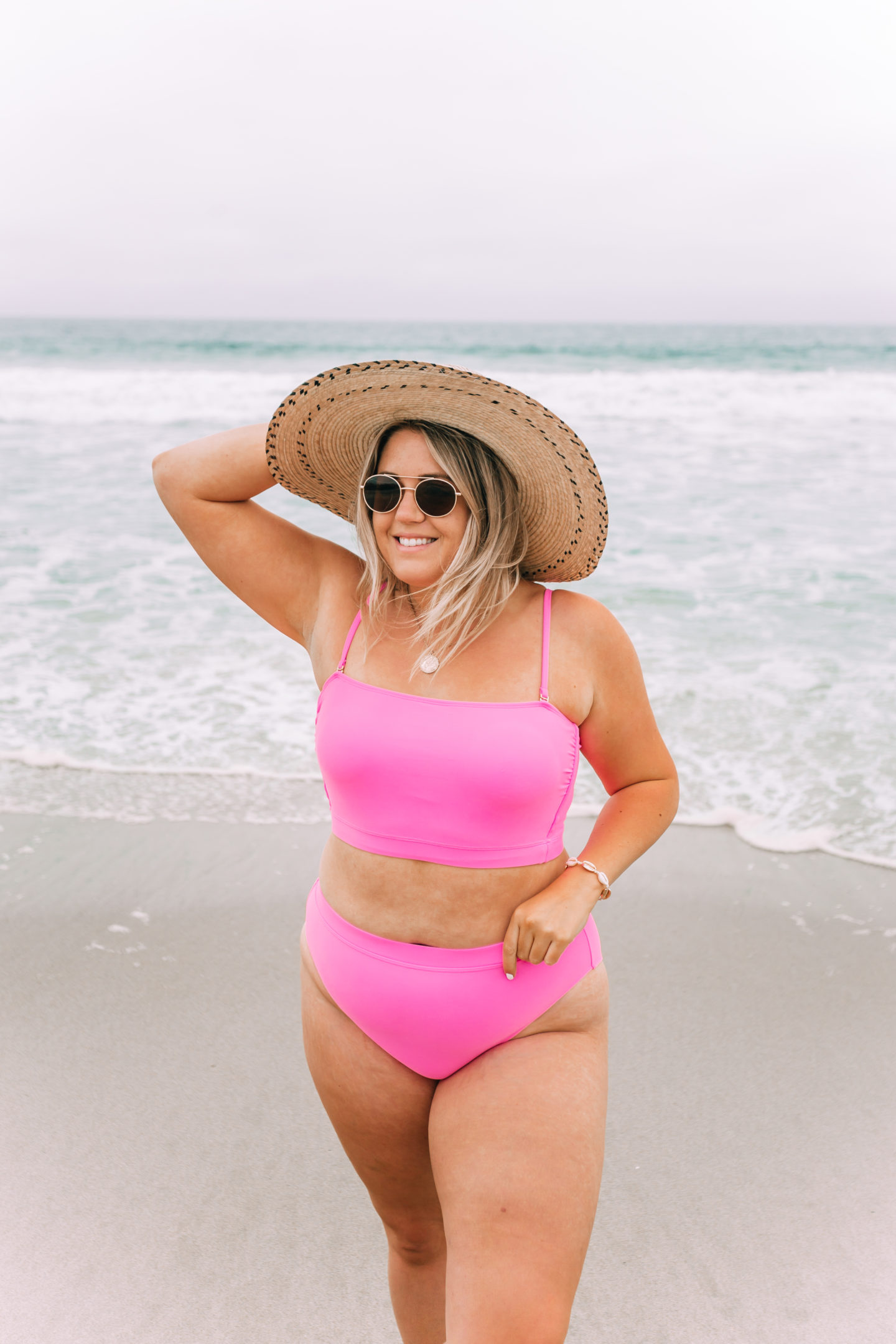 Outfit Details:
Swimsuit Top, Swimsuit Bottoms, Wide Brim Hat, Denim Shorts, Sunglasses
See THIS POST for more about Malibu!
President Ronald Reagan Library
Outfit Details:
Printed Dress, Denim Jacket, Fringe Sandals
This was definitely Colton's favorite part of the trip! I'm not a huge history person, so it didn't interest me that much, except for the end when we got to see the Air Force One and Marine One!
The rest of the library/museum was all about President Reagan's life and Presidency with real artifacts, videos, and a hologram of him! Even a piece of the Berlin Wall is on display in the library's courtyard. It's also where both President Reagan and his wife, Nancy were laid to rest.
If you're a U.S. history buff, definitely check it out!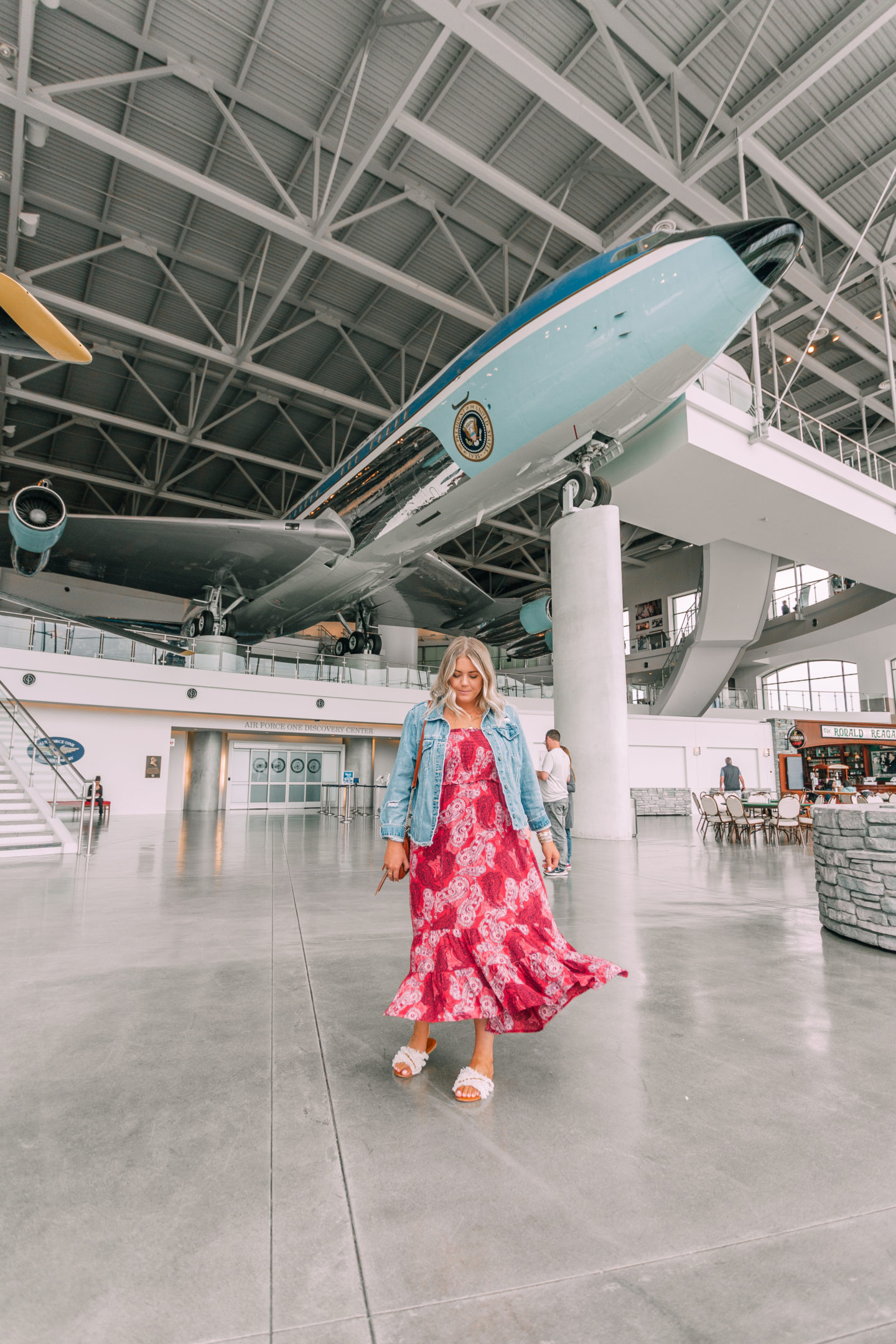 OakHeart Country Music Festival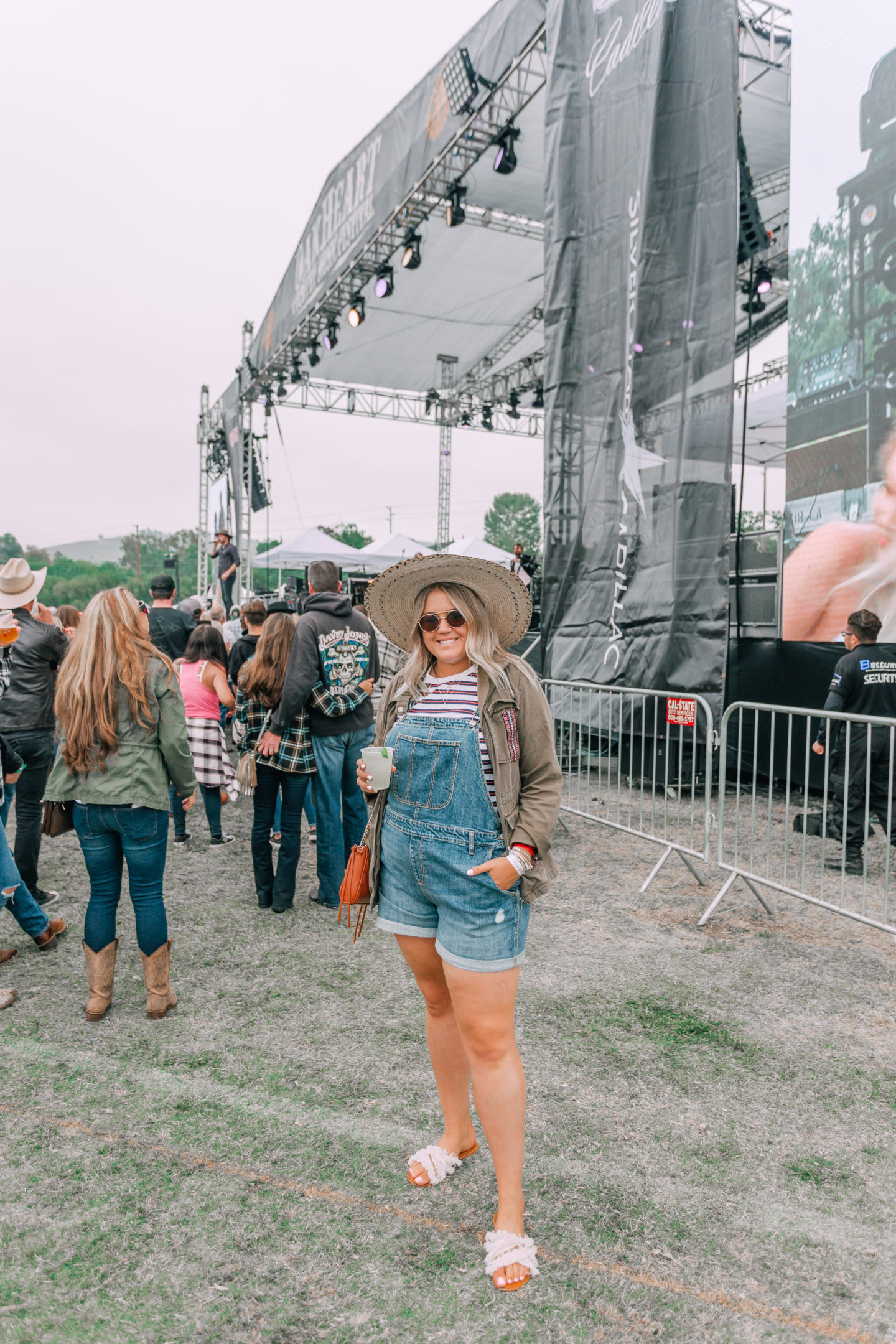 Thousand Oaks has the annual OakHeart Country Music Festival, and we got VIP tickets! We got to go into a sectioned off area with a bar, food, and tables, as well as an area right in front of the stage to watch the artists!
My favorite artist that was at the festival was Danielle Bradberry, who won The Voice a few years ago! She's kinda pop country and has also done some covers, which are SO GOOD.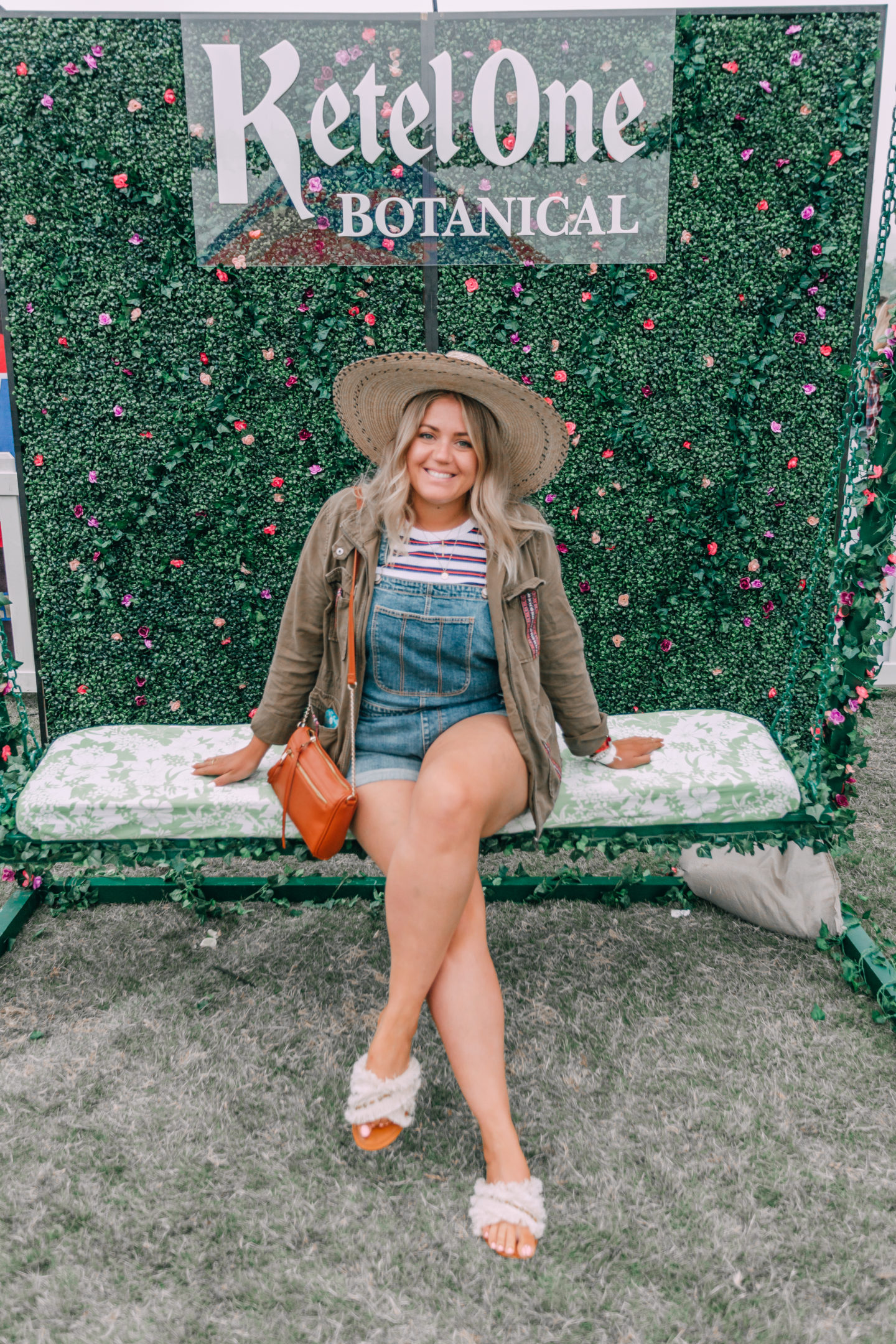 Outfit Details:
Denim Overalls, Striped Tee, Wide Brim Hat, Jacket (old, similar here), Fringe Sandals
Malibu Wine Safari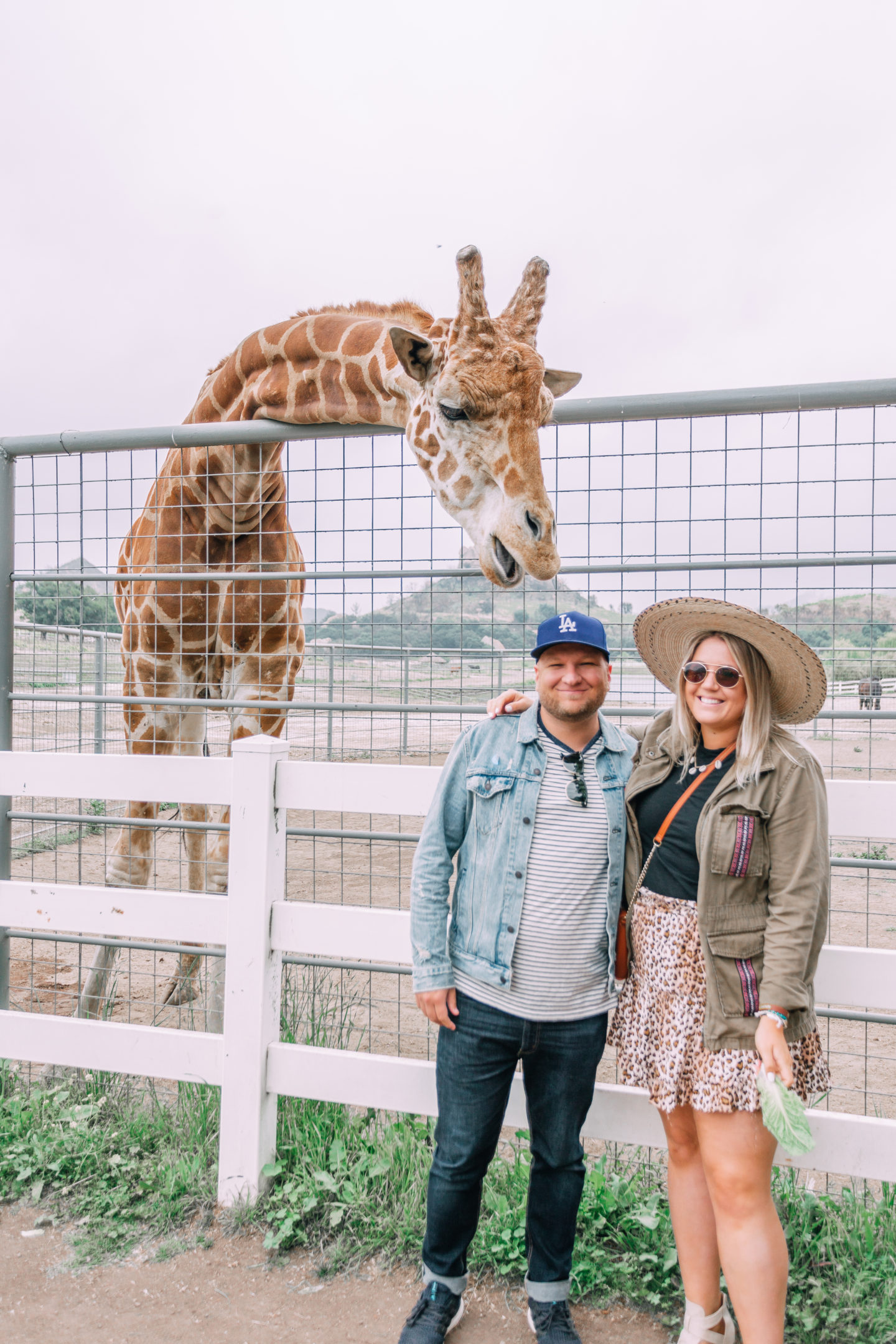 My favorite part of the trip was for sure the Malibu Wine Safari! I've been wanting to do this for a few years and it did not disappoint. We did the Giraffe tour where you get to meet the famous Stanley the Giraffe! He's probably best known for his appearance in The Hangover 3!
We all boarded on the open safari truck, and they took us to a few different spots to taste some wine and pet the animals! I'd never seen a Zebra (or giraffe) so that was pretty cool! They also have a Mimosa tour which is a great option for a Bachelorette party, the basic wine tour, or the Safari + Saddlerock Garden Tour where you get a 5-course meal after the wine safari!
Outfit Details:
Leopard Skirt, Wide Brim Hat, Black Tee, Jacket (old, similar here), Booties, Sunglasses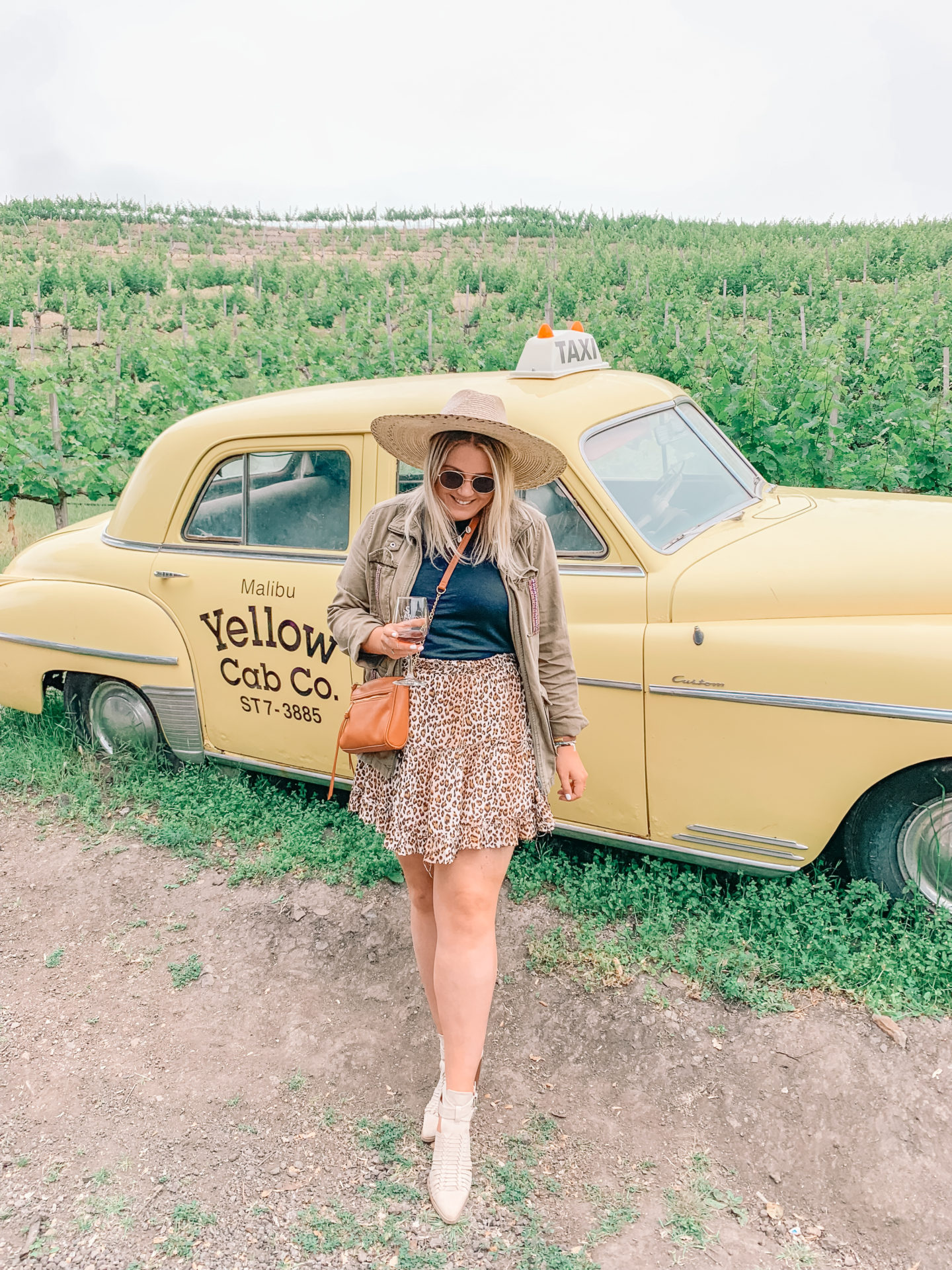 Where To Eat in Conejo Valley
Bad Ass Tacos
I'm always in for Mexican food, and I think we found the best taco place in the area, Bad Ass Tacos! They have traditional street tacos along with burritos, salads, etc, but you have to order the tacos! I got the Pollo Asado, Al Pastor, and Lechon aka Carnitas. I've been on a huge carnitas kick lately, so that one was my favorite! What I also liked about Bad Ass Tacos is that you can garnish your tacos how you want with the items from the salsa bar. We also obviously ordered chips & guac and the guac was BOMB! That's how you know the place is good ?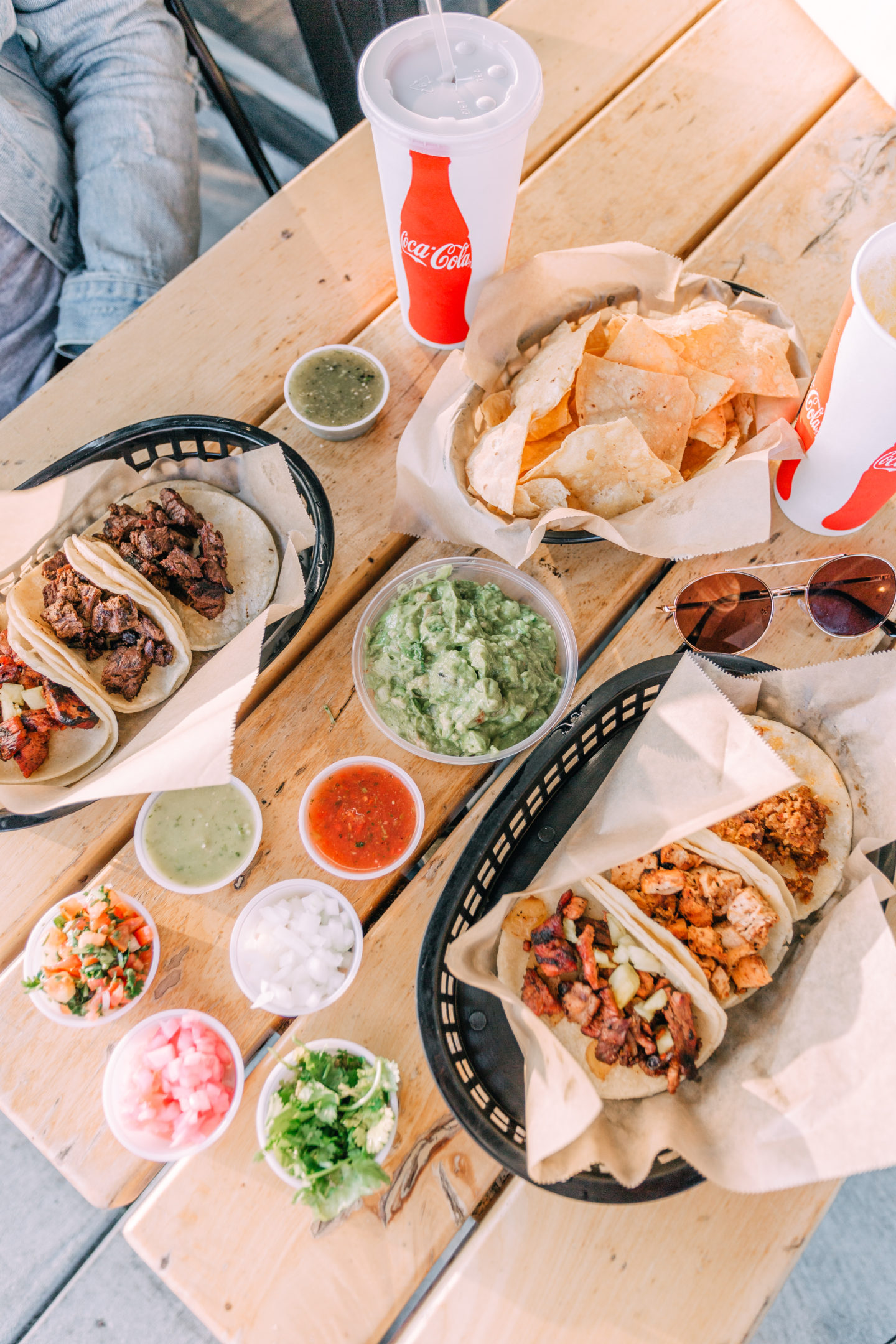 SunLife Organics
I'm a huge sucker for a good acai or pitaya bowl! I had been to the SunLife Organics in Malibu a few years ago and remember loving it, so I had to go back when I saw they have one in Thousand Oaks. I ordered the Dragon Bowl (with no coconut) and my boyfriend ordered the Brazilian Bowl.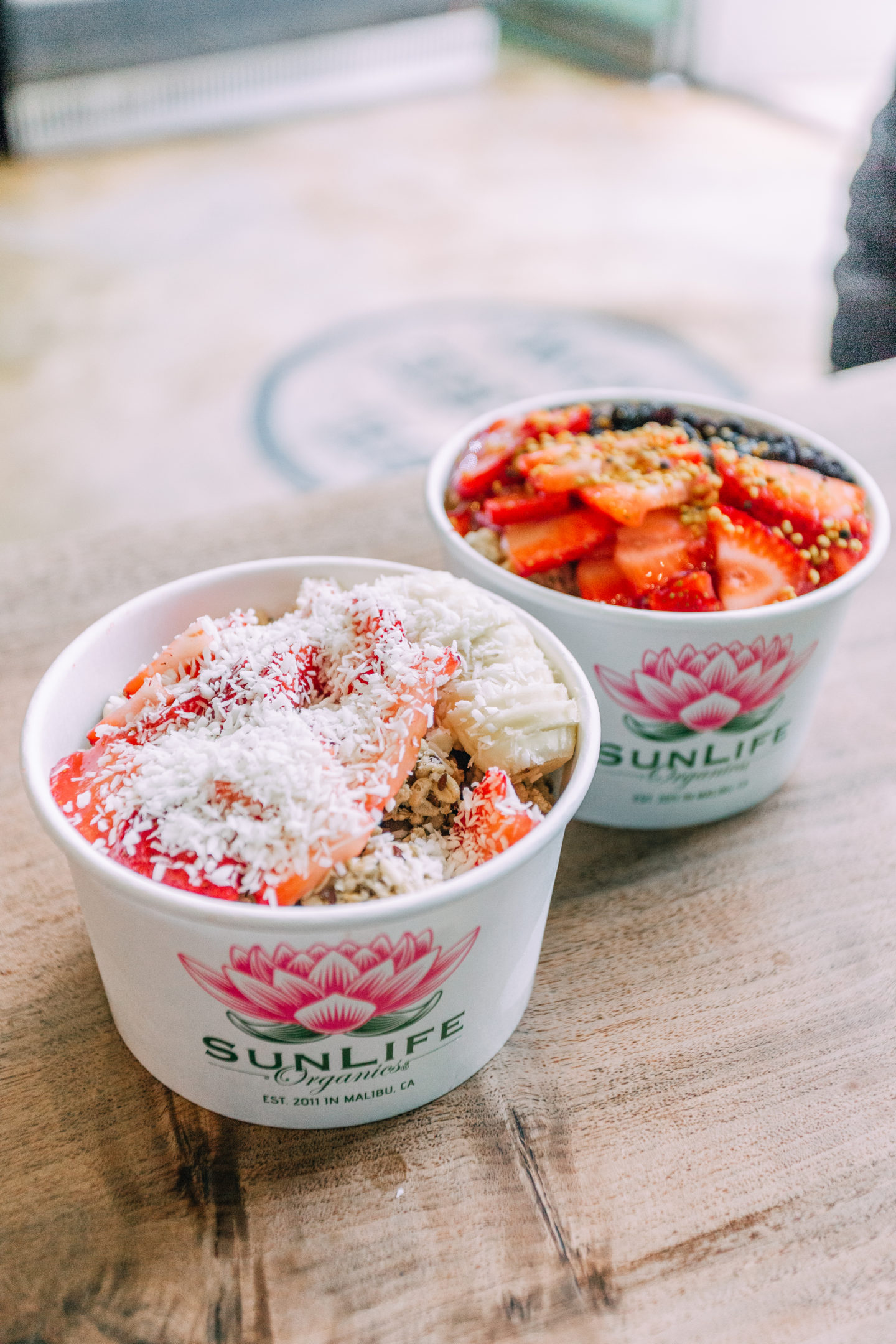 Shake Shack
So I know Shake Shack is just about everywhere now, but neither my boyfriend or I had ever tried it, so we had to go! We went to the one in Westlake Village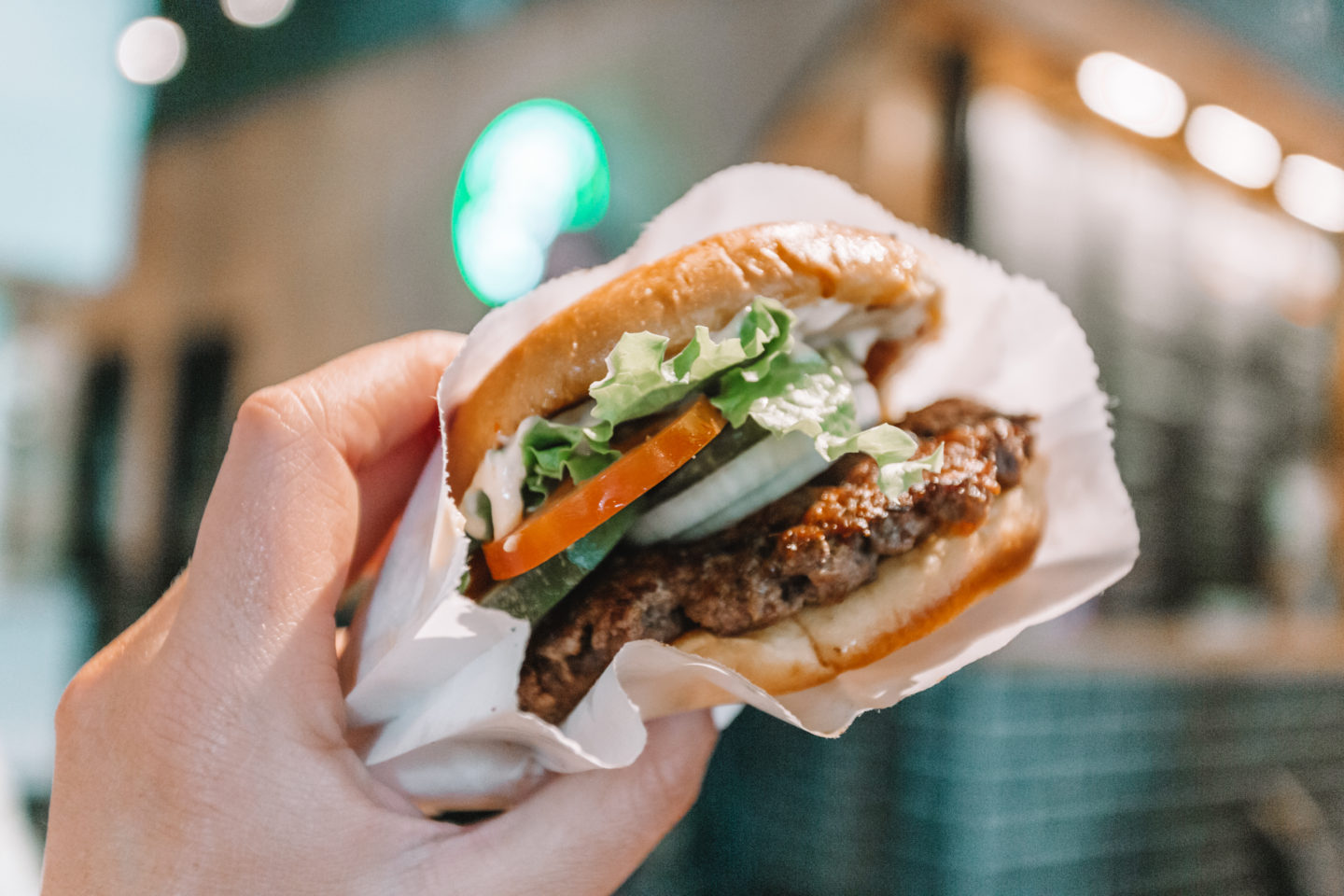 Hatch Cafe & Market
Before heading home, we found this little place called Hatch Cafe & Market, and it was SO GOOD!!! I ordered the Isla Friend Chicken Sandwich and Colton ordered the BBQ Chicken Sandwich. This was probably the best food we had on the trip!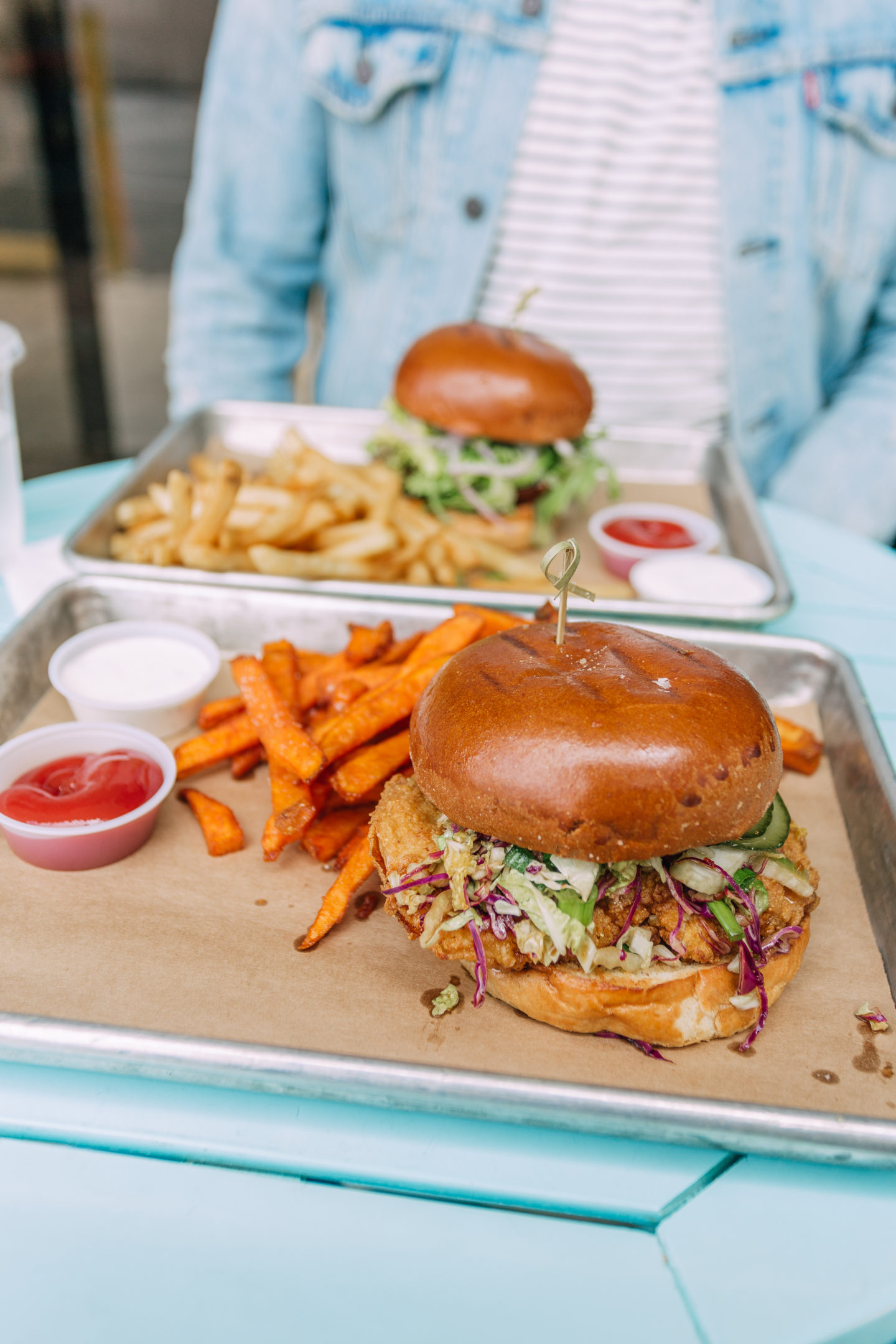 Where We Stayed in Conejo Valley
We stayed at the Thousand Oaks Inn Best Western Plus and I can't say enough good things about the staff and service there! The people were so nice and they even gave me a little gift basket with snacks and drink pool floats. They hooked us up with the King Suite, which had a bedroom with a King bed and the living room area with a pullout sofa. There was also a spa in the corner of the bedroom! I didn't get the chance to use it, but I'm sure it would have been amazing!