/
Pom Pom Coverup at Ruakaka Beach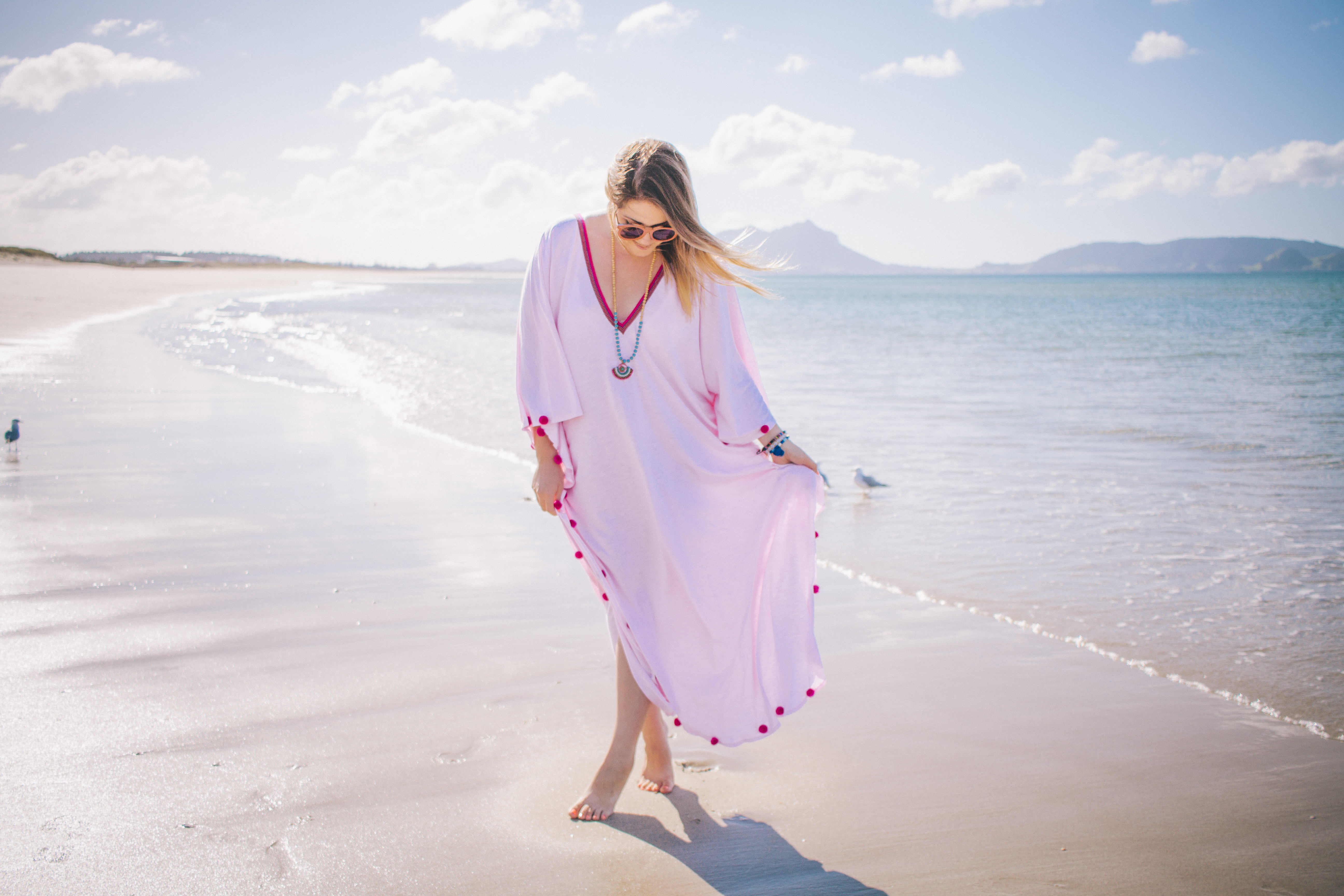 As I mentioned in Friday's post, I got to visit my favorite beach on Thursday, Ruakaka Beach. It's about 30 minutes south of Whangarei (where we're staying). Being there brought back so many childhood memories of walking along the white sand beach with my family, playing in the clear blue water, as well as scattering my Pop's ashes 16 years ago.
Outfit Details:
Pitusa Dress c/o, AGU Designs Necklace, Karen Walker Sunglasses c/o Ditto, Fabric Bracelet (similar here), Siestas for Fiestas Blanket c/o
I found out about this clothing brand, Pitusa, when I was at the Revolve Festival during Coachella from a girl that was wearing one of their dresses and bags. They have SO MANY amazing dresses that are perfect for summer and wearing to the beach or on a tropical vacay! I'm personally crazy about this pink pom pom dress that I'm wearing here, as well as the beach bag, towel cape, crop top, and Inca Sundress.
Just north of this beach, still in Ruakaka, is where my Nana and Pop lived for 10 years and I vaguely remember visiting them here when I was about 2 years old.
Below is a new style of necklaces, coming soon to allGLAMMEDup Designs!
Make sure to check out Pitusa's website for fun colorful dresses for summer!
xo Katie