/
Wedding Wednesday: My Grace Loves Lace Wedding Dress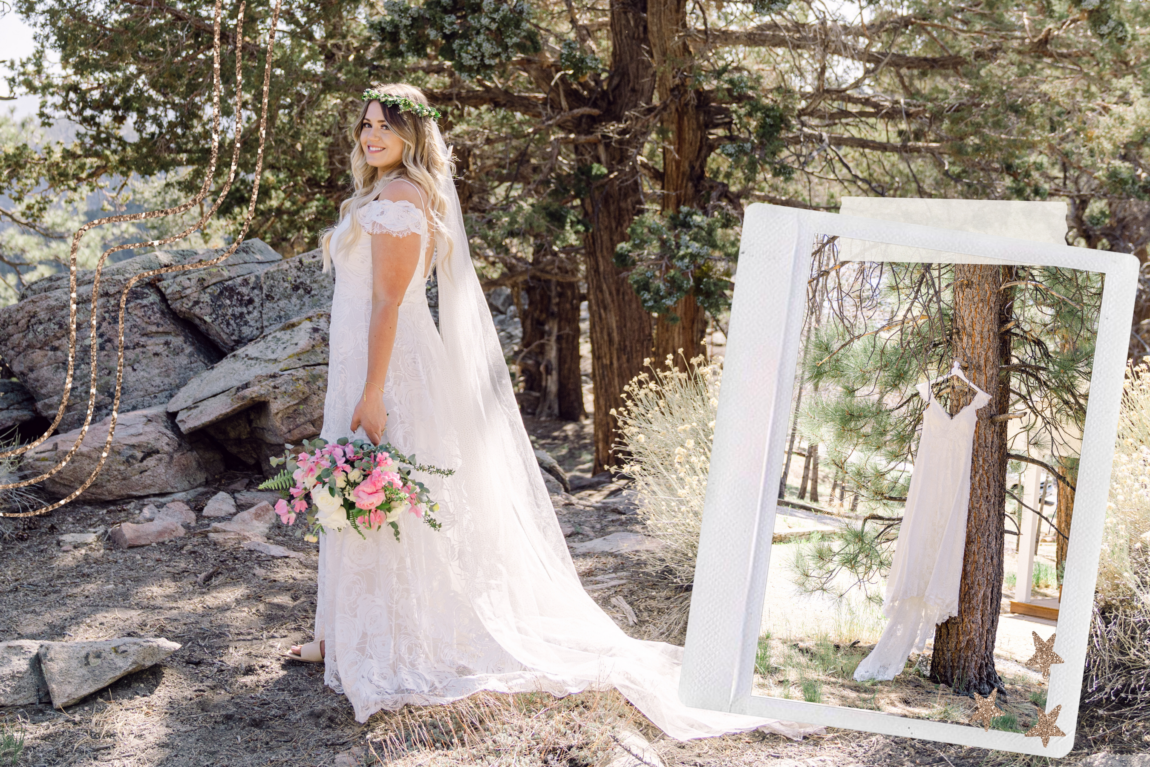 Four months later and I'm FINALLY getting around to sharing some details from our May 8th wedding! I want to start off my sharing my Grace Loves Lace wedding dress since it was one of my favorite parts about our wedding.
I pretty much started looking for wedding dresses since only a few months in to Colton and I dating, which was about 1.5 years before we even got engaged 🙈 Through my searching, I discovered the boho wedding dress brand Grace Loves Lace. I knew I wanted something a little less traditional and more of a laid-back boho vibe, especially since I knew we weren't going to have that big of a wedding, and that's exactly what Grace Loves Lace does best.
I started actually shopping for wedding dresses right after Colton proposed, which was at the end of October. Since I knew that we were going to have a shorter engagement, I made an appointment to visit the Grace Loves Lace showroom in Venice Beach, CA right away. My mom and I went at the end of November and it was such an easy and unforgettable experience (almost too easy).
Grace Loves Lace was the second showroom we went to, so I already had a little bit of an idea of what I wanted as far as the style. The stylist pulled some dresses for me to try on (maybe 4 or 5) and the dress I ended up saying "YES" to, the Bonita, was actually the second one, and I didn't try on any more after that! As soon as I walked out, my mom knew that was the one. It's actually nothing like what I had originally envisioned, but it just made me feel so good and beautiful! I think I stayed in it for maybe an hour, just looking at it in the mirror, trying on veils, and envisioning myself walking down the isle surrounded by beautiful trees walking towards my soon-to-be husband. I wasn't sure if I wanted to have a veil or not, but I ended up going with the Shimmy Veil solely for the photos, haha. It has tiny dots of glitter, so I thought it would look pretty in the sunlight and in photos!
A few things I love about the Bonita Dress
It was SO comfortable!!! Most of the dresses that I tried on at the first place were extremely fitted, which I did not love. We had tacos for dinner, so I wanted to be able to actually eat those and the cake 🙈 There were no zippers or anything–you just slip it on!
The eyelash lace trim on the sleeves and neckline were such a gorgeous detail.
The open front slit was the perfect subtly sexy touch, which I think also made it a little more casual. It does mean that you have to think more about what shoes you're going to wear though. I ended up just finding a pair that looked like the sandals they had at the showroom when I tried it on.
This modern floral lace pattern that was designed in house & unique to Grace Loves Lace was so different than any other lace that I had seen. I had been going back and forth about whether I wanted lace or not because I think sometimes it can look TOO bridal. But this modern one was perfect!
Below are some photos from the showroom, and after that are some beautiful photos that our photographer, Kimberly Hope took on the big day.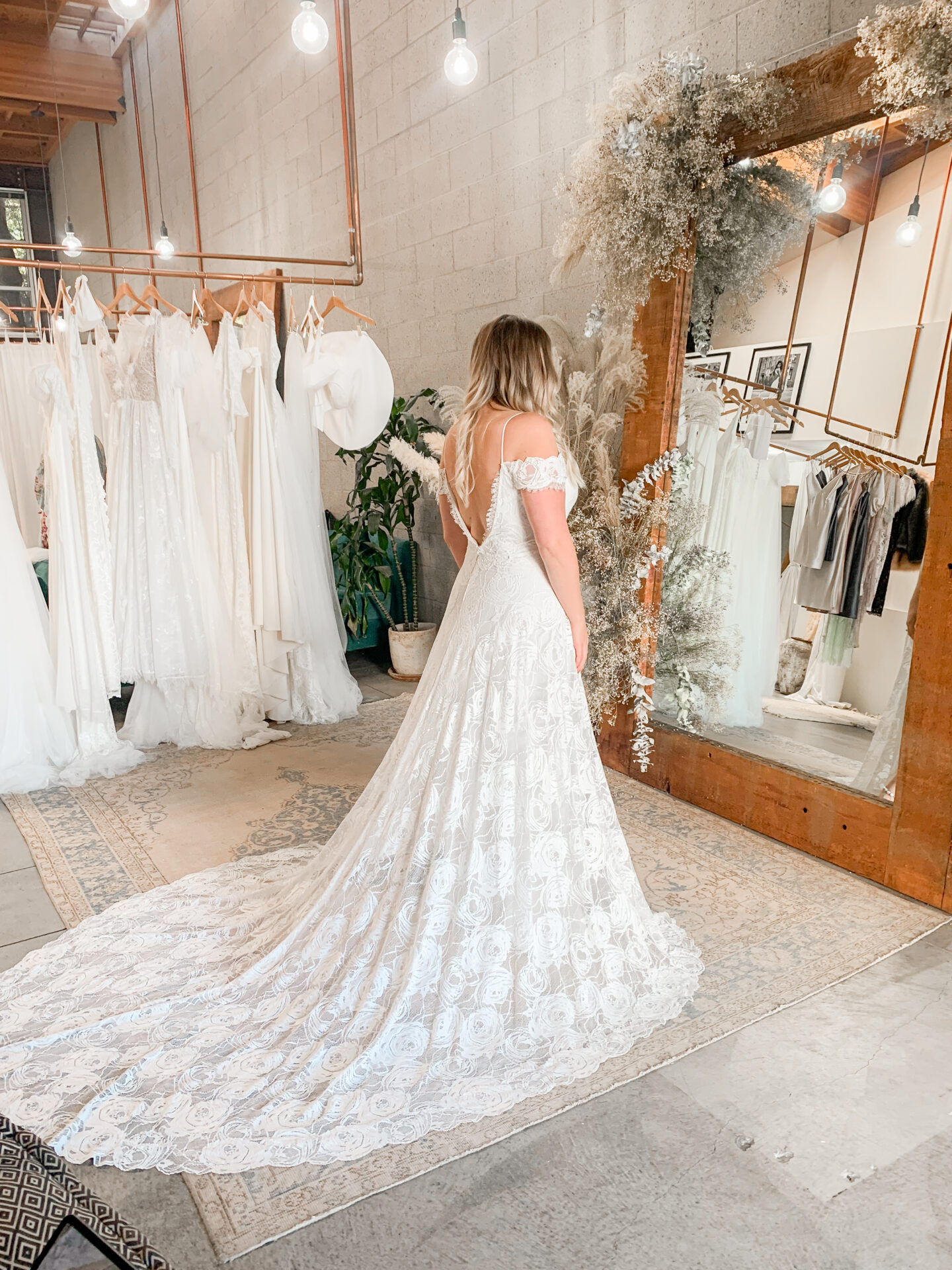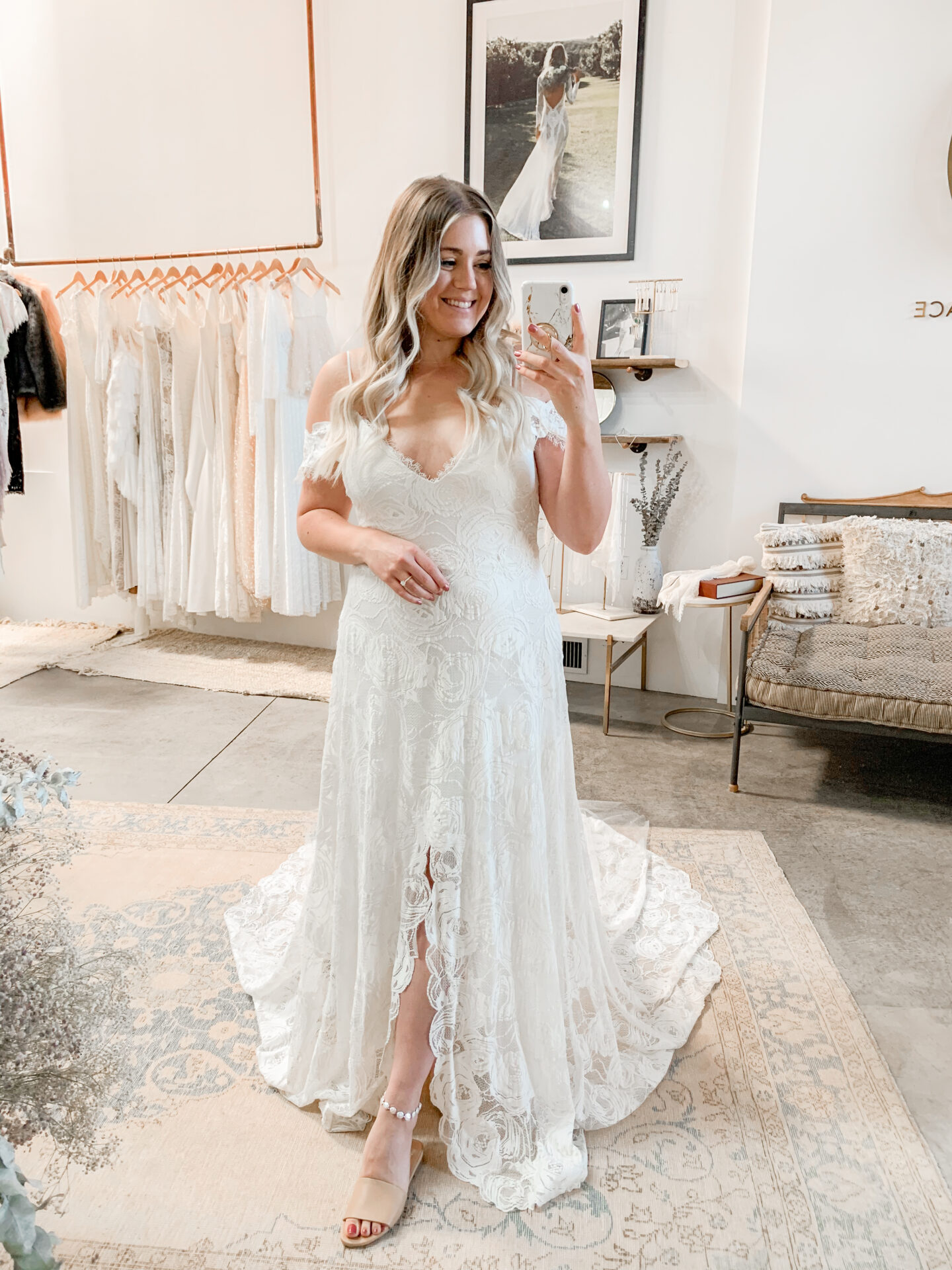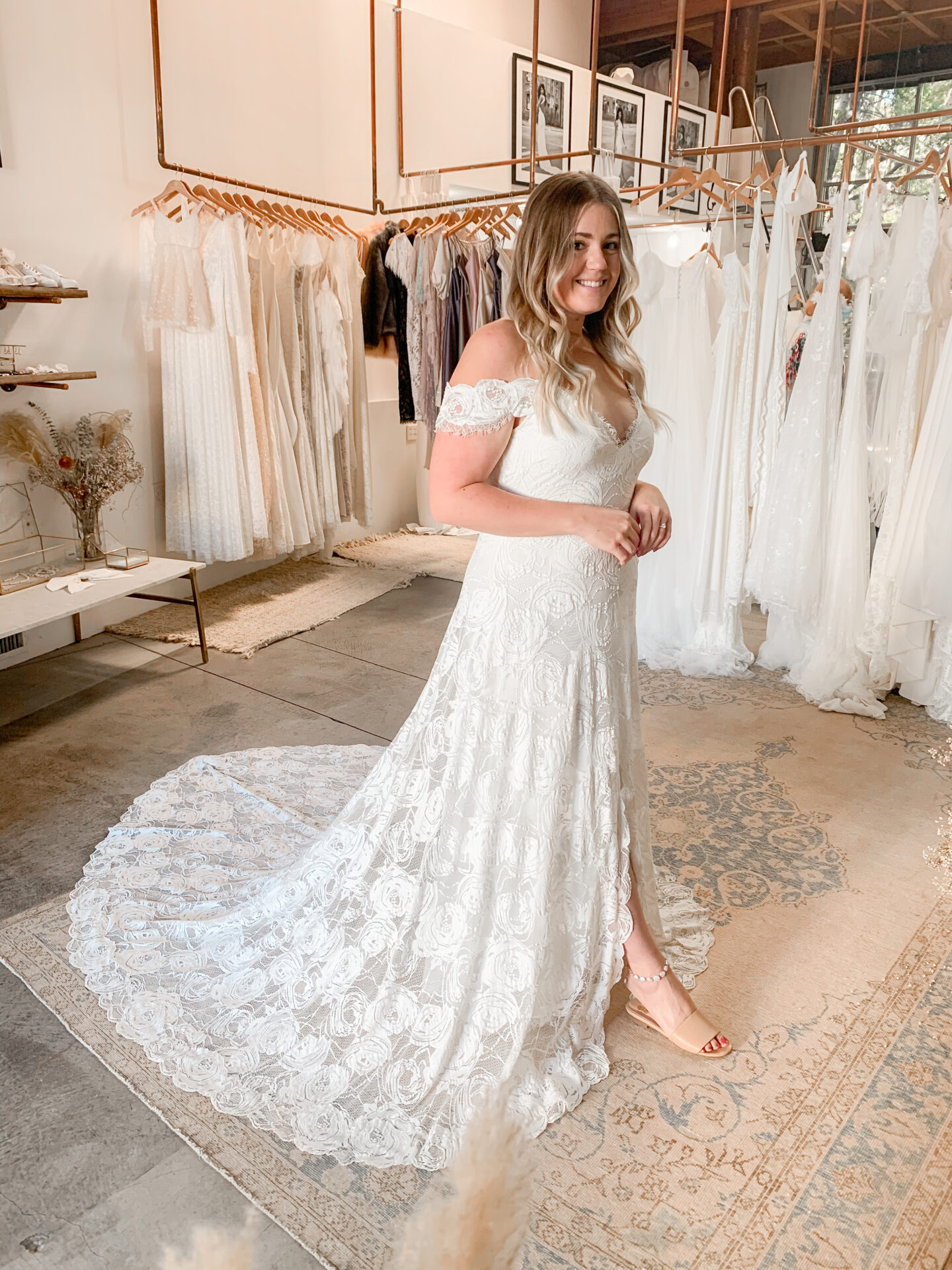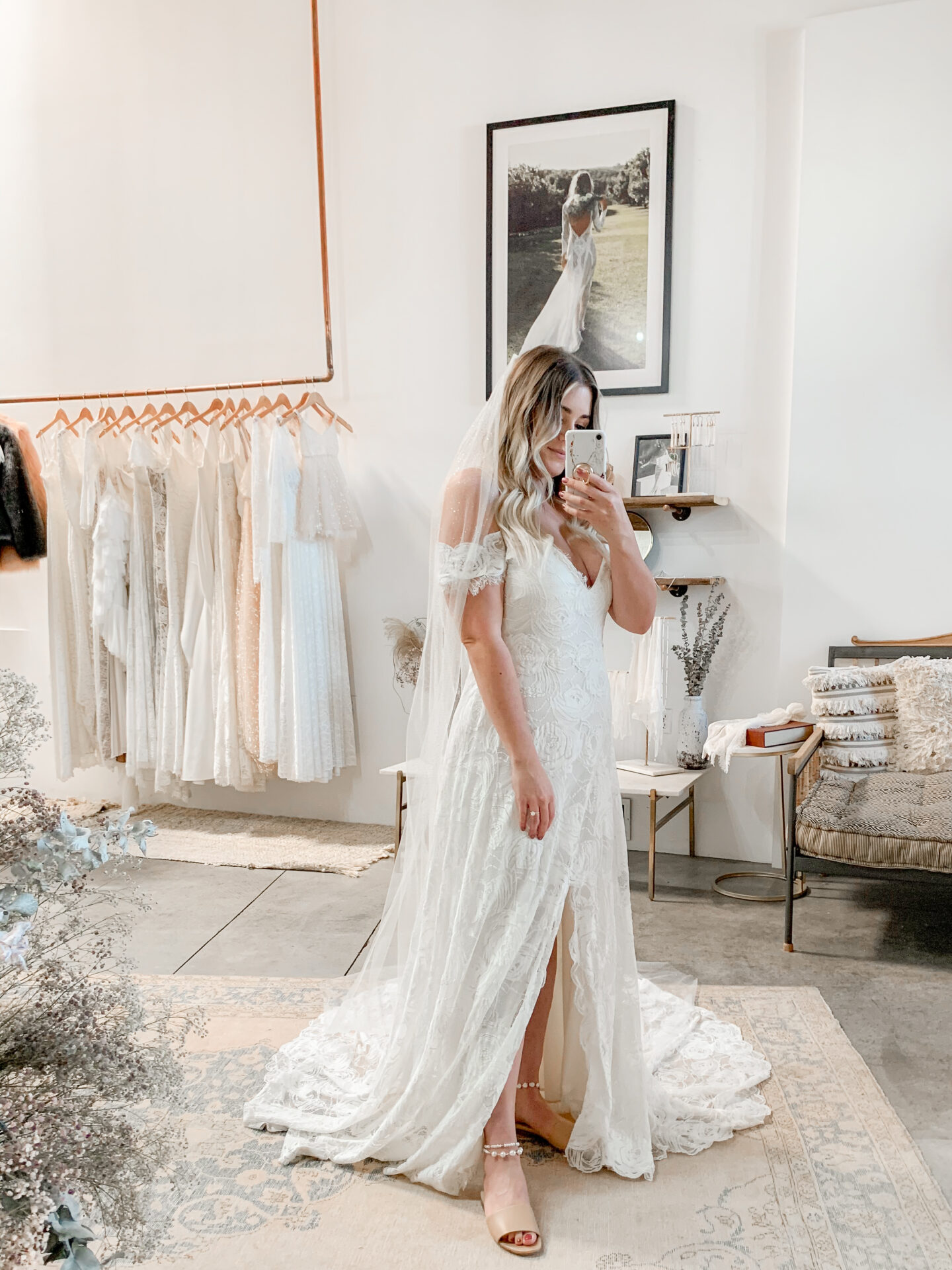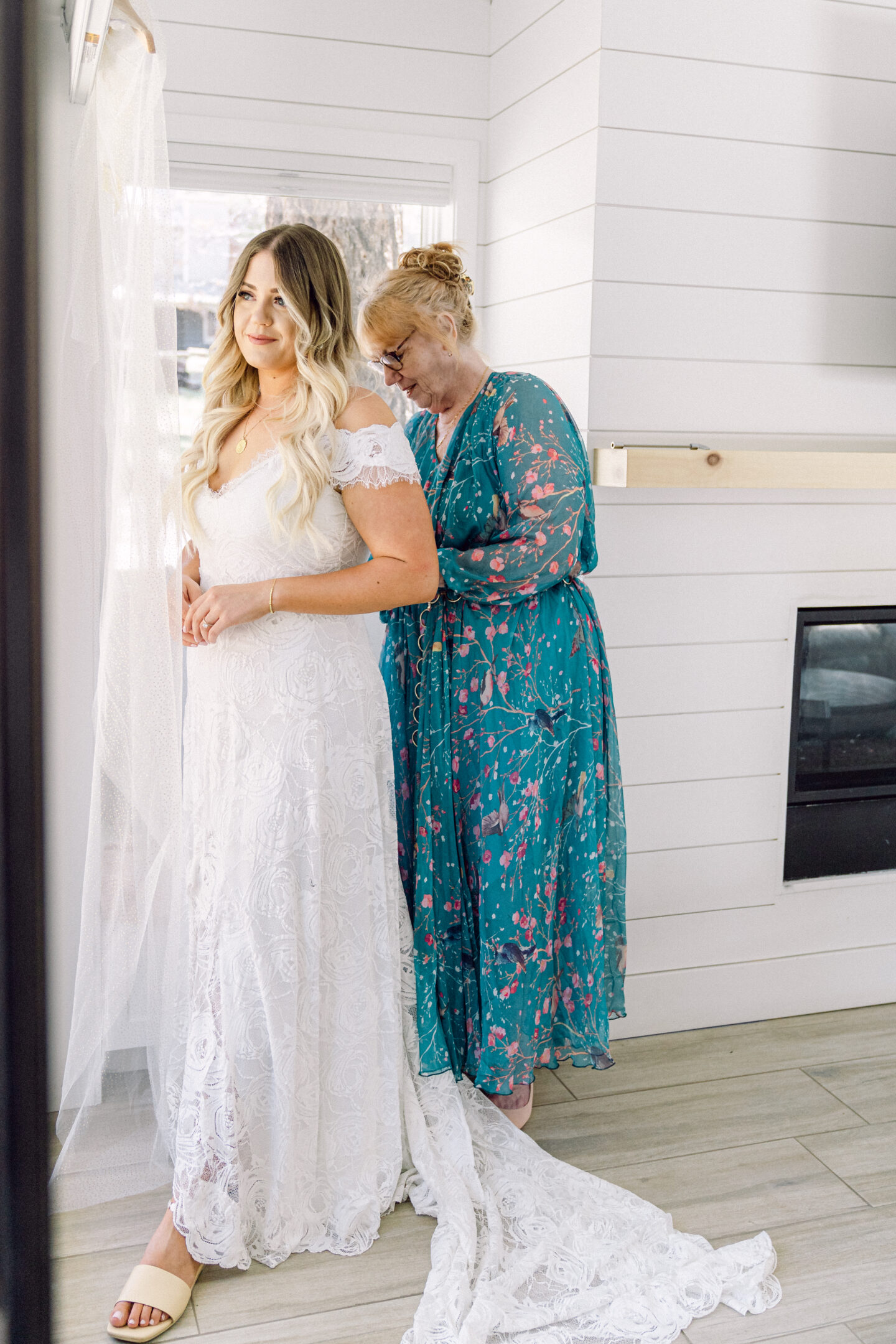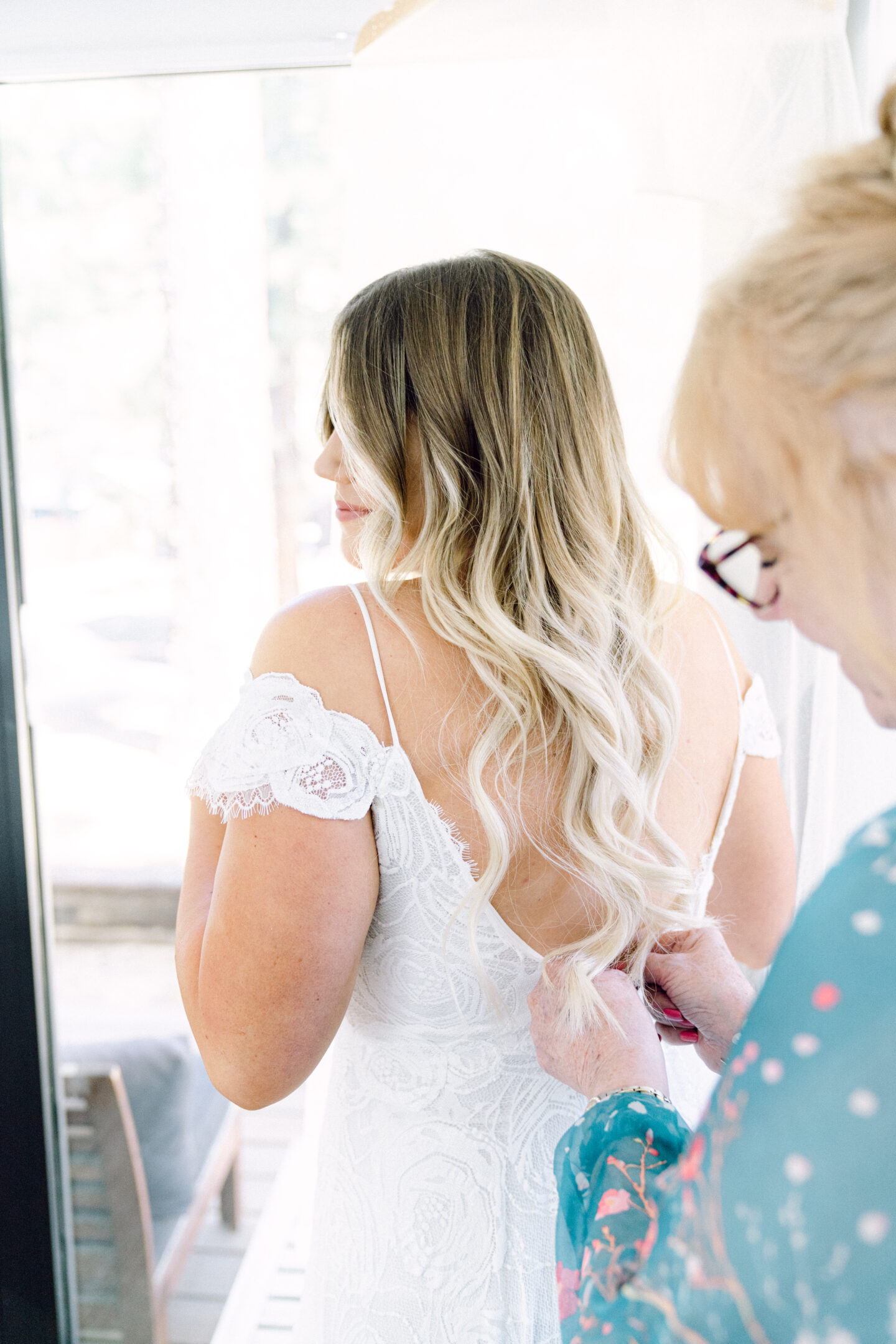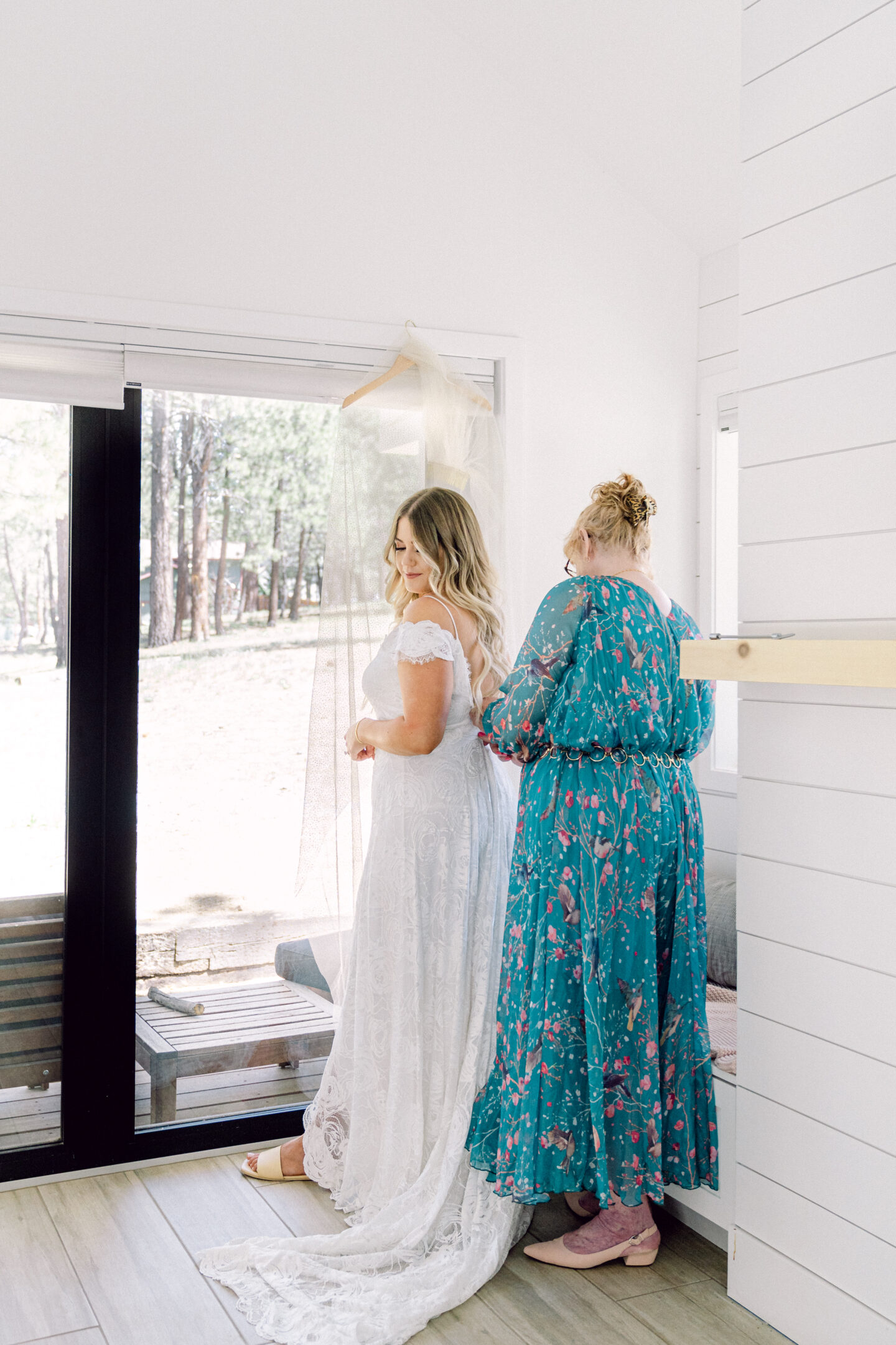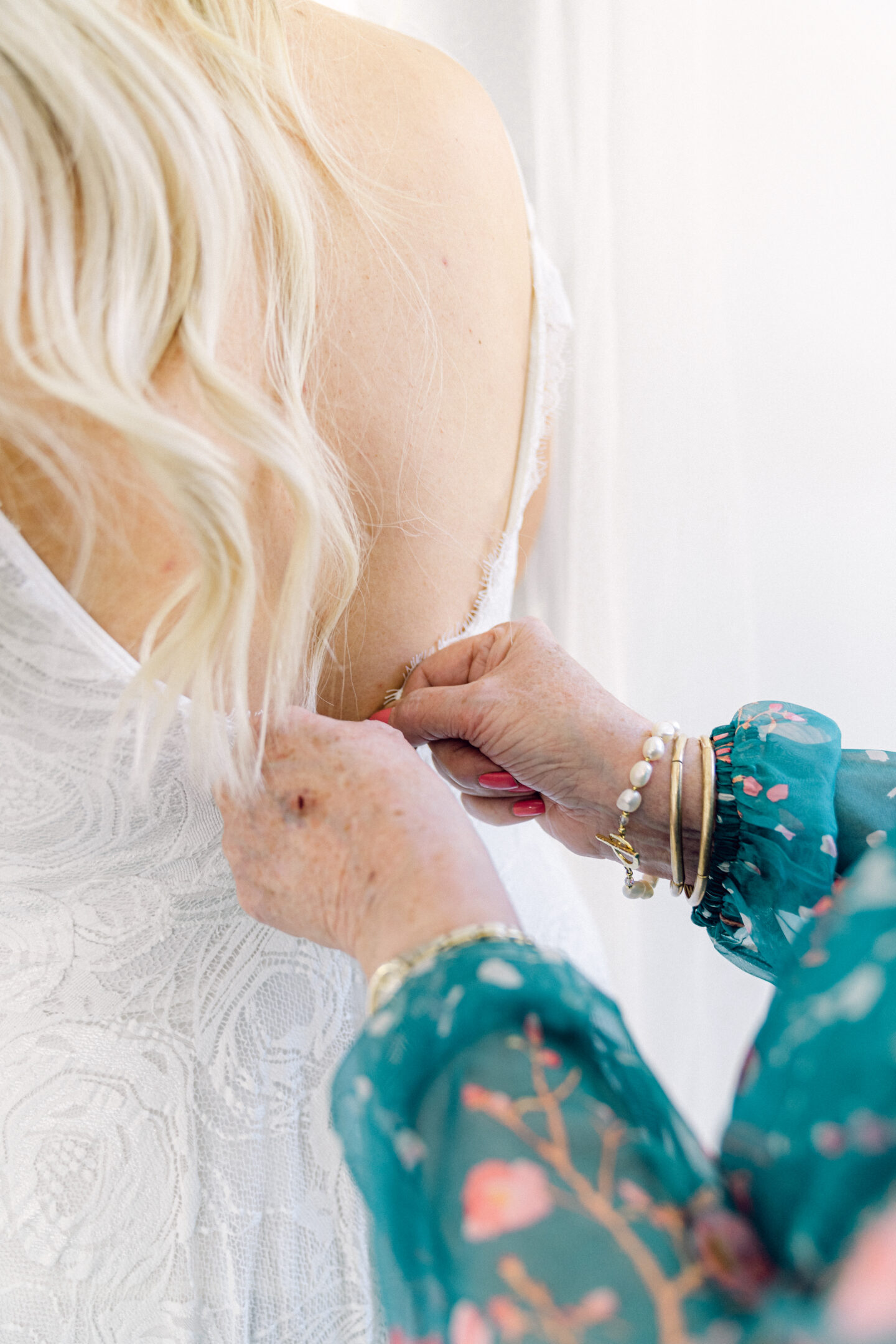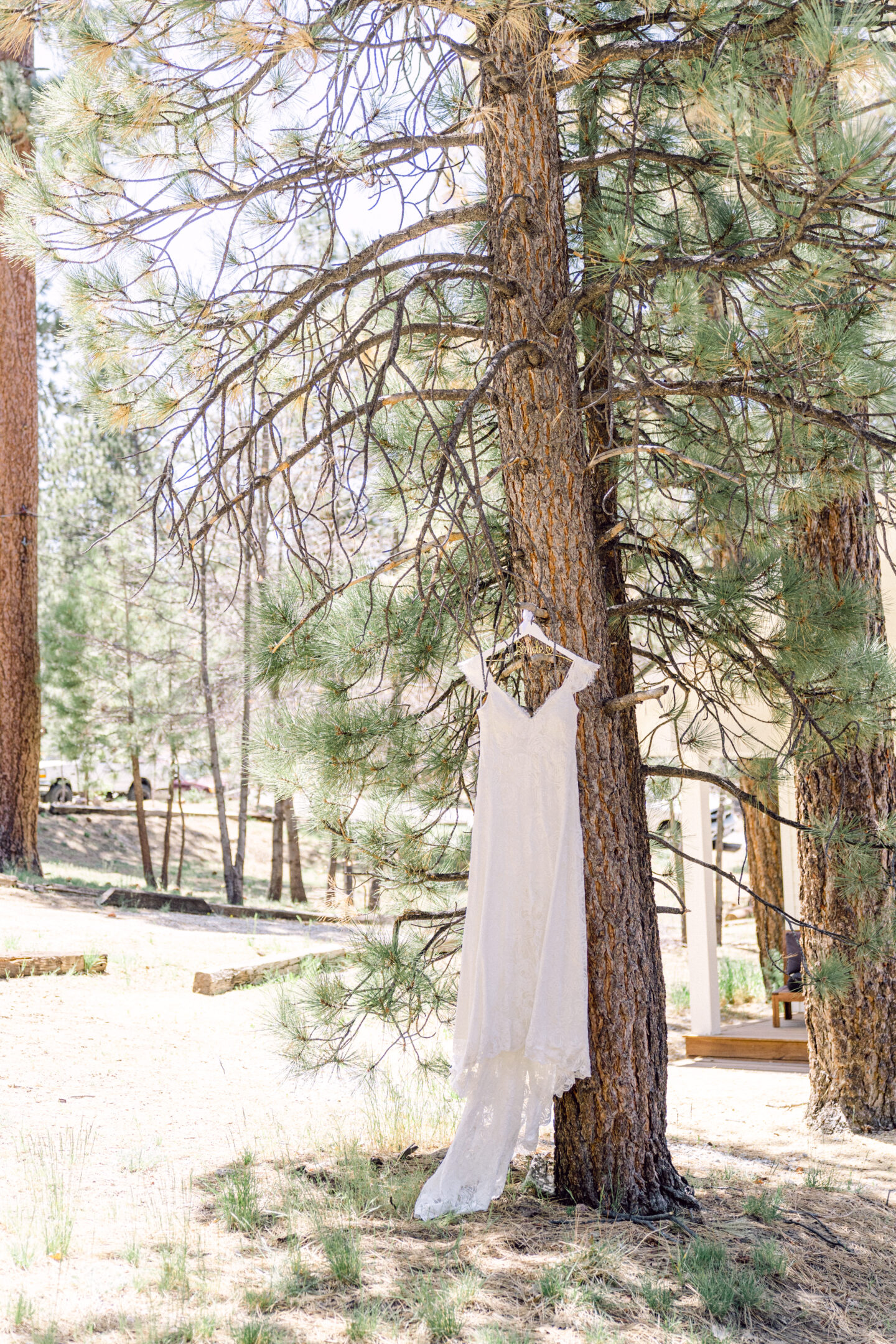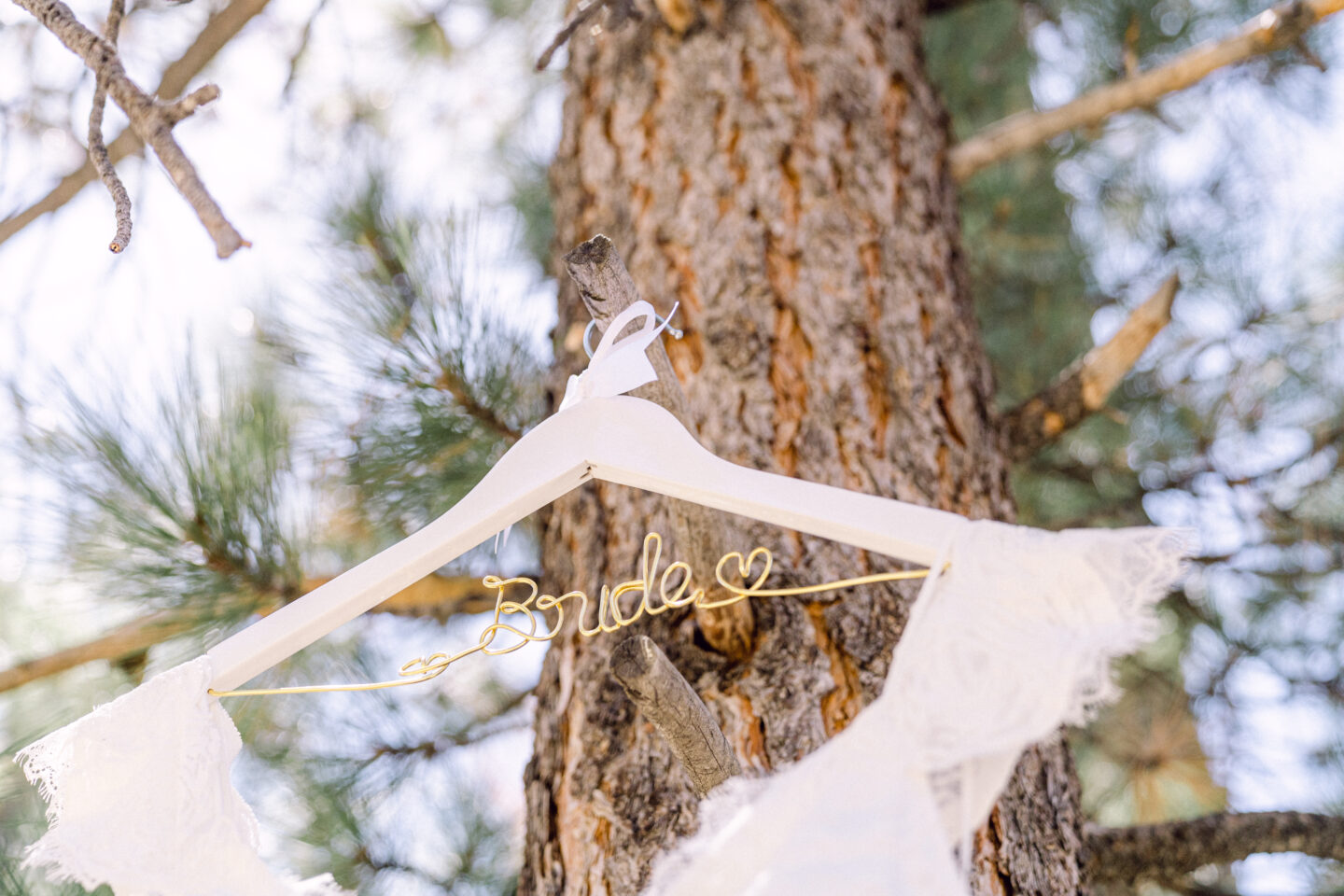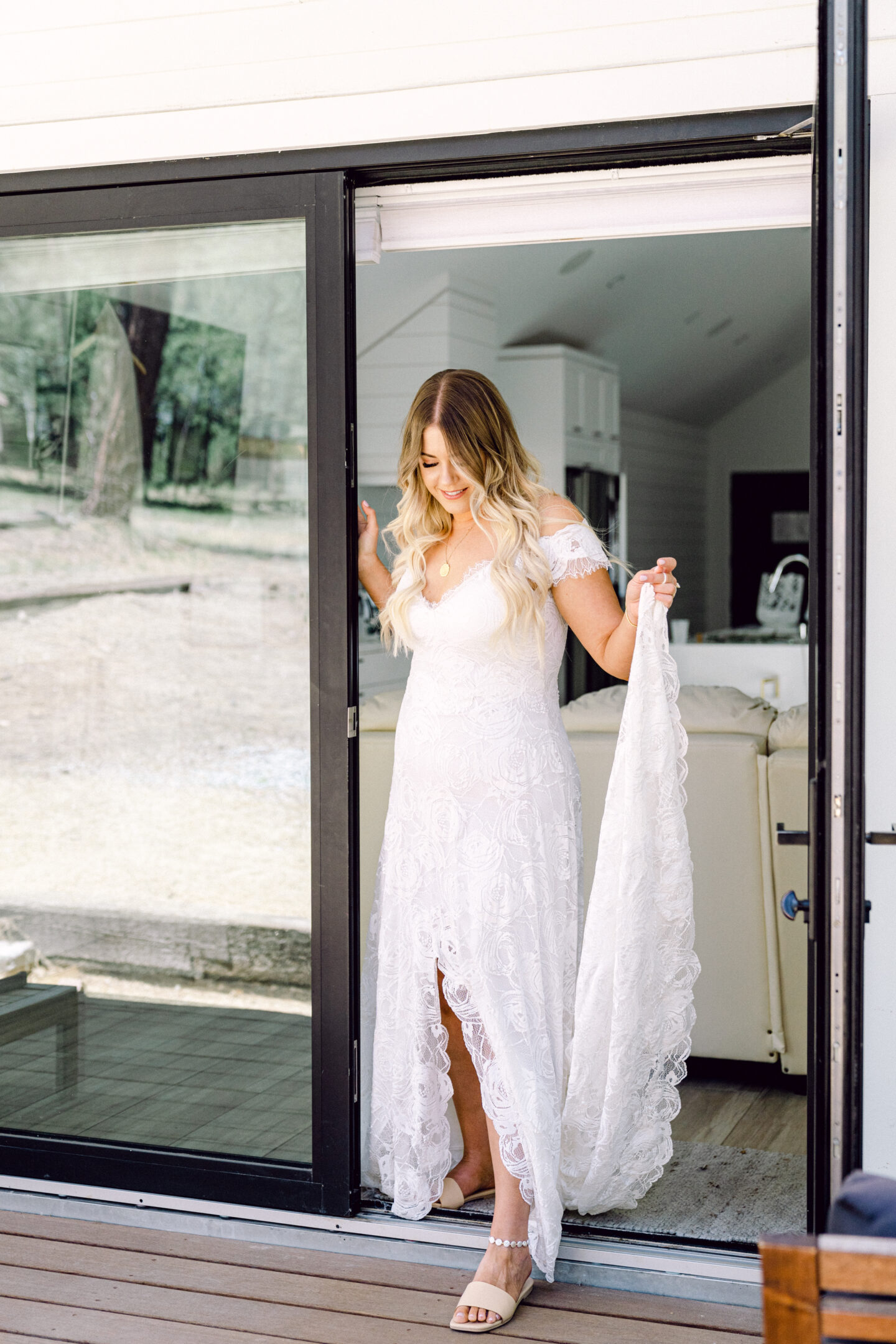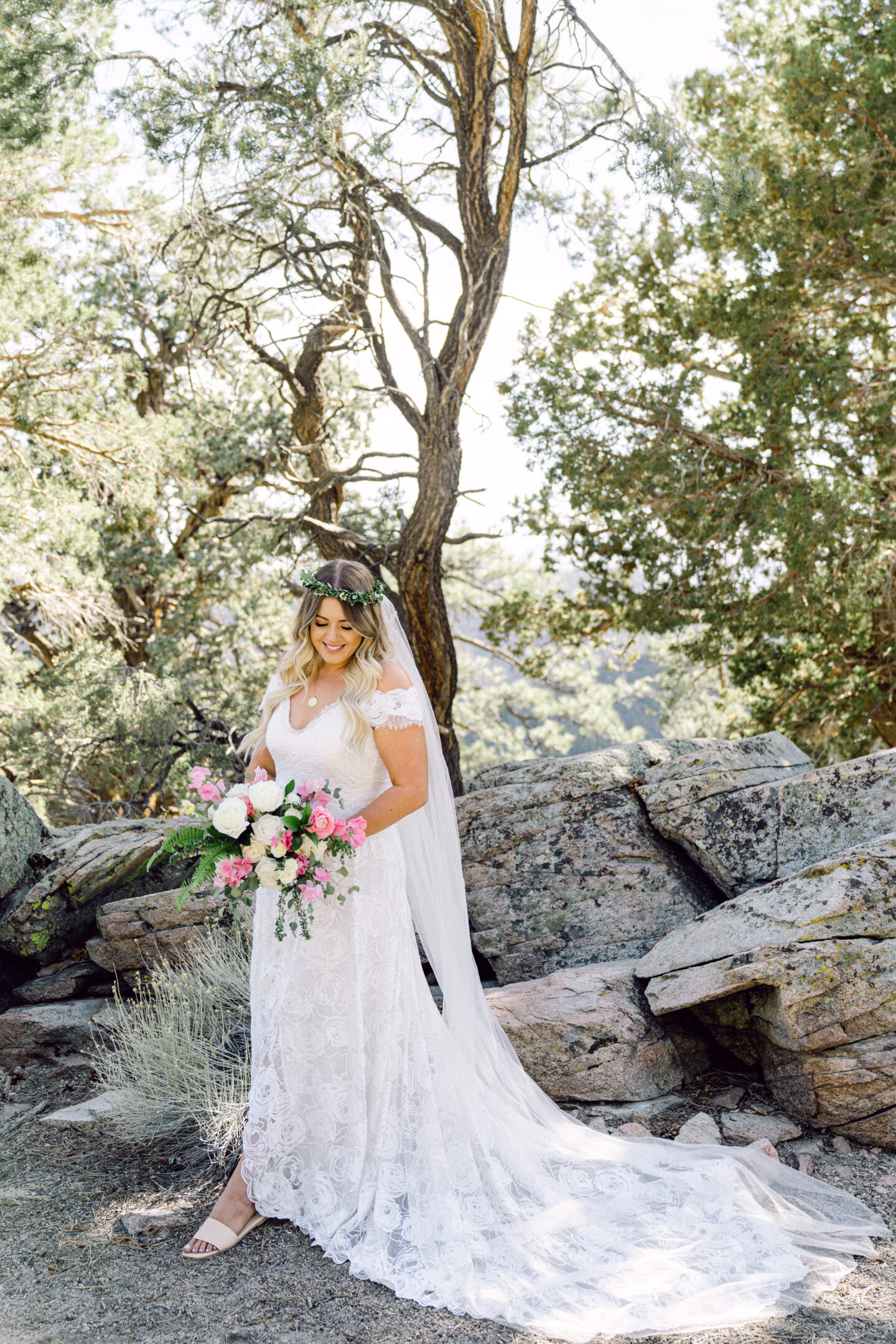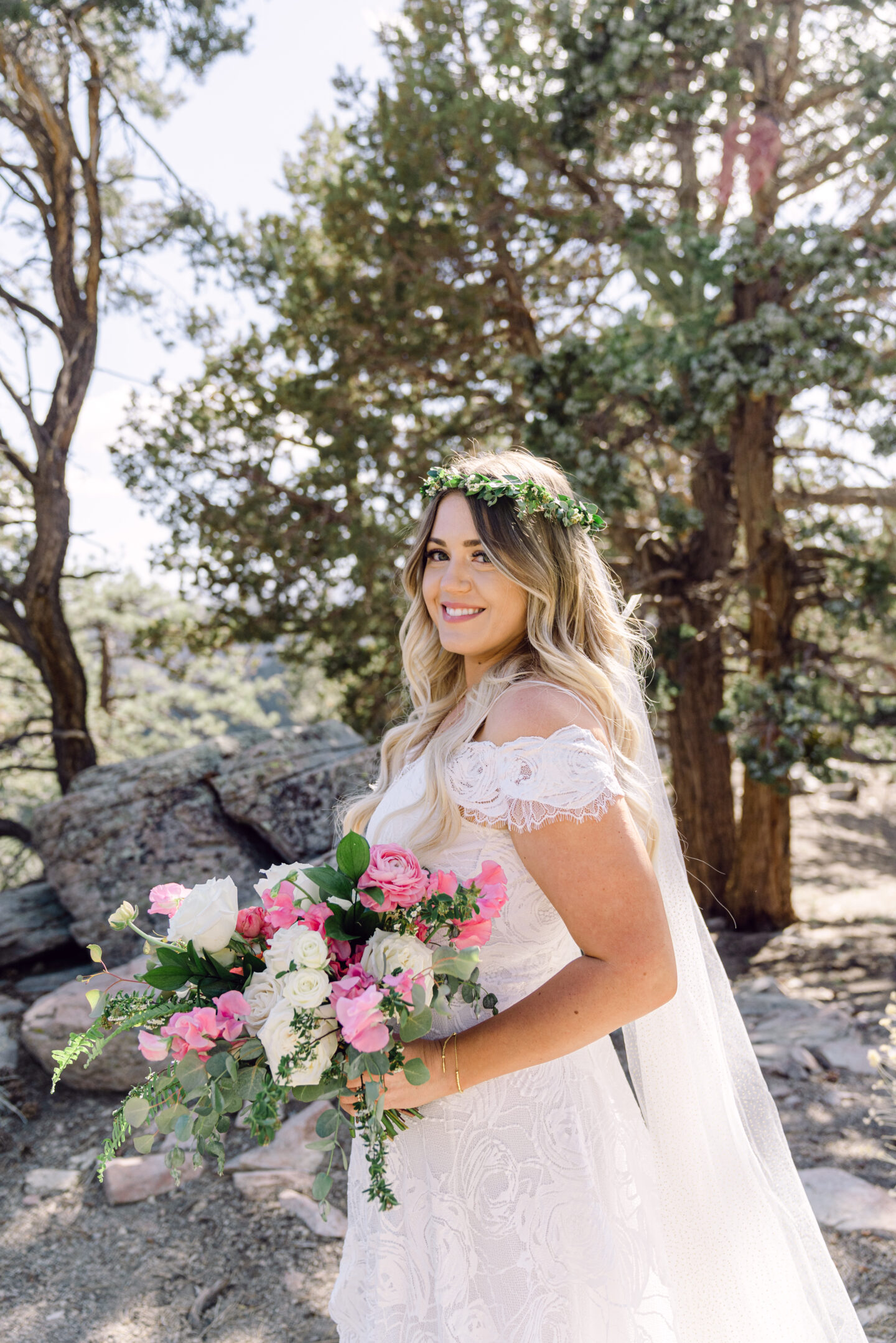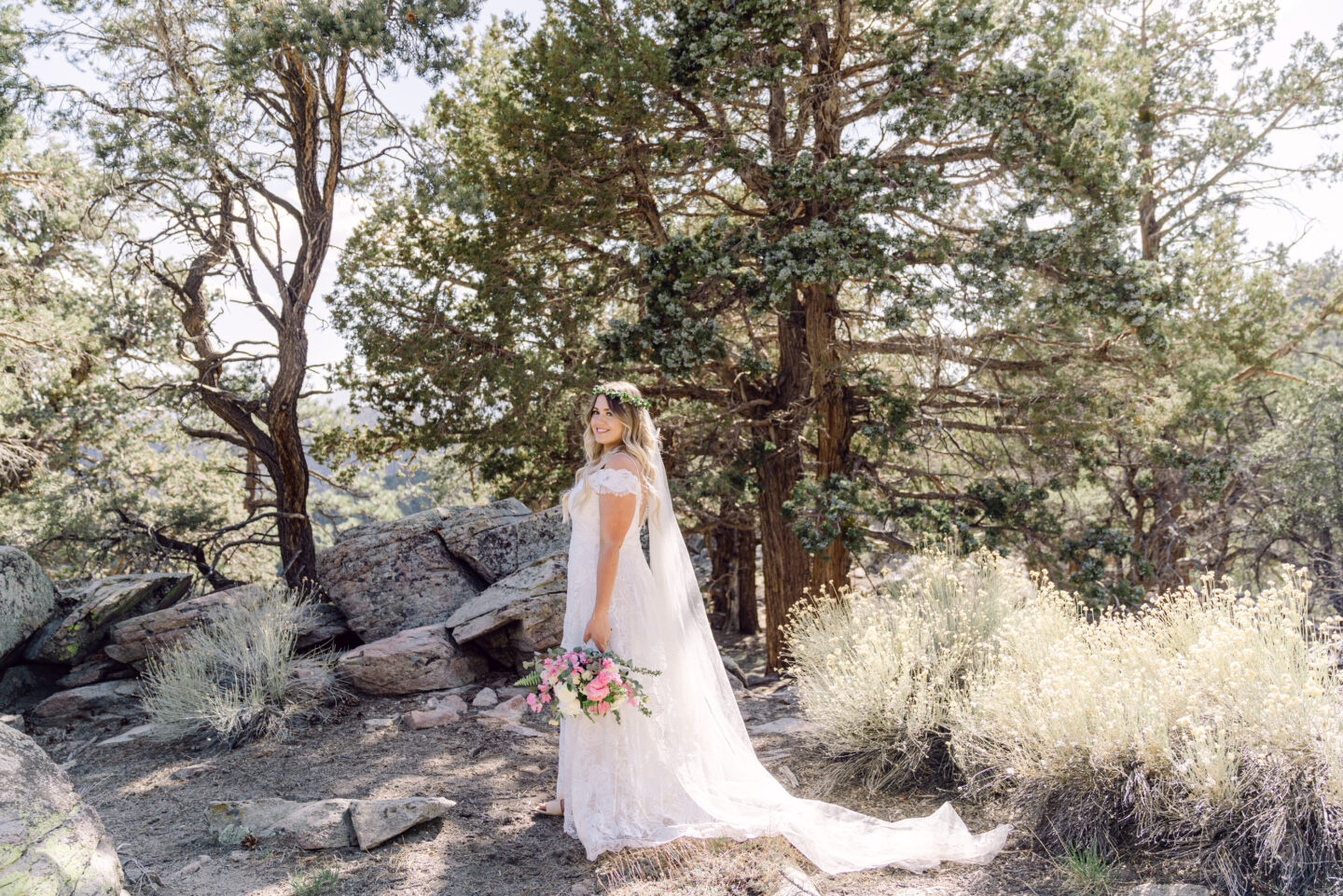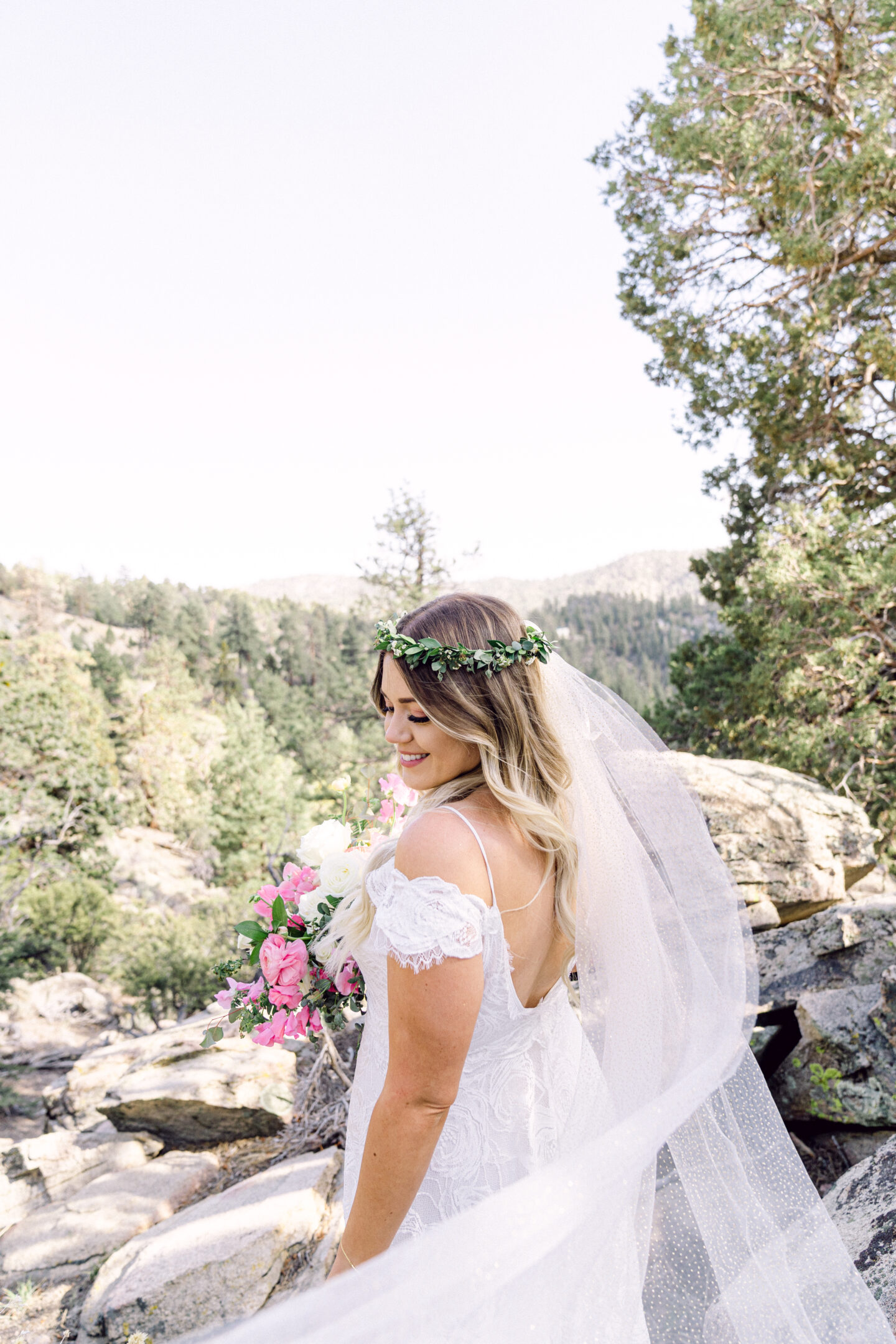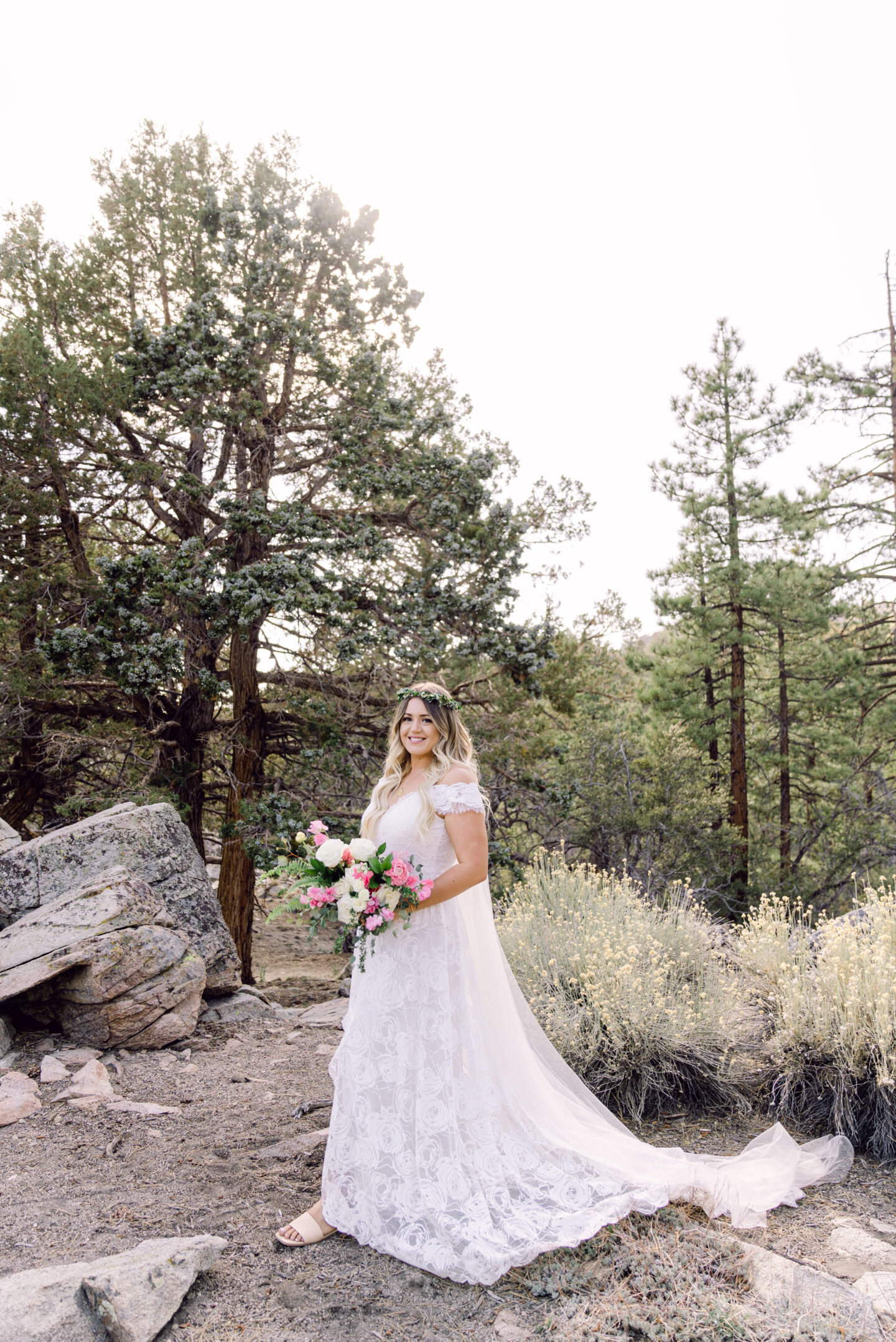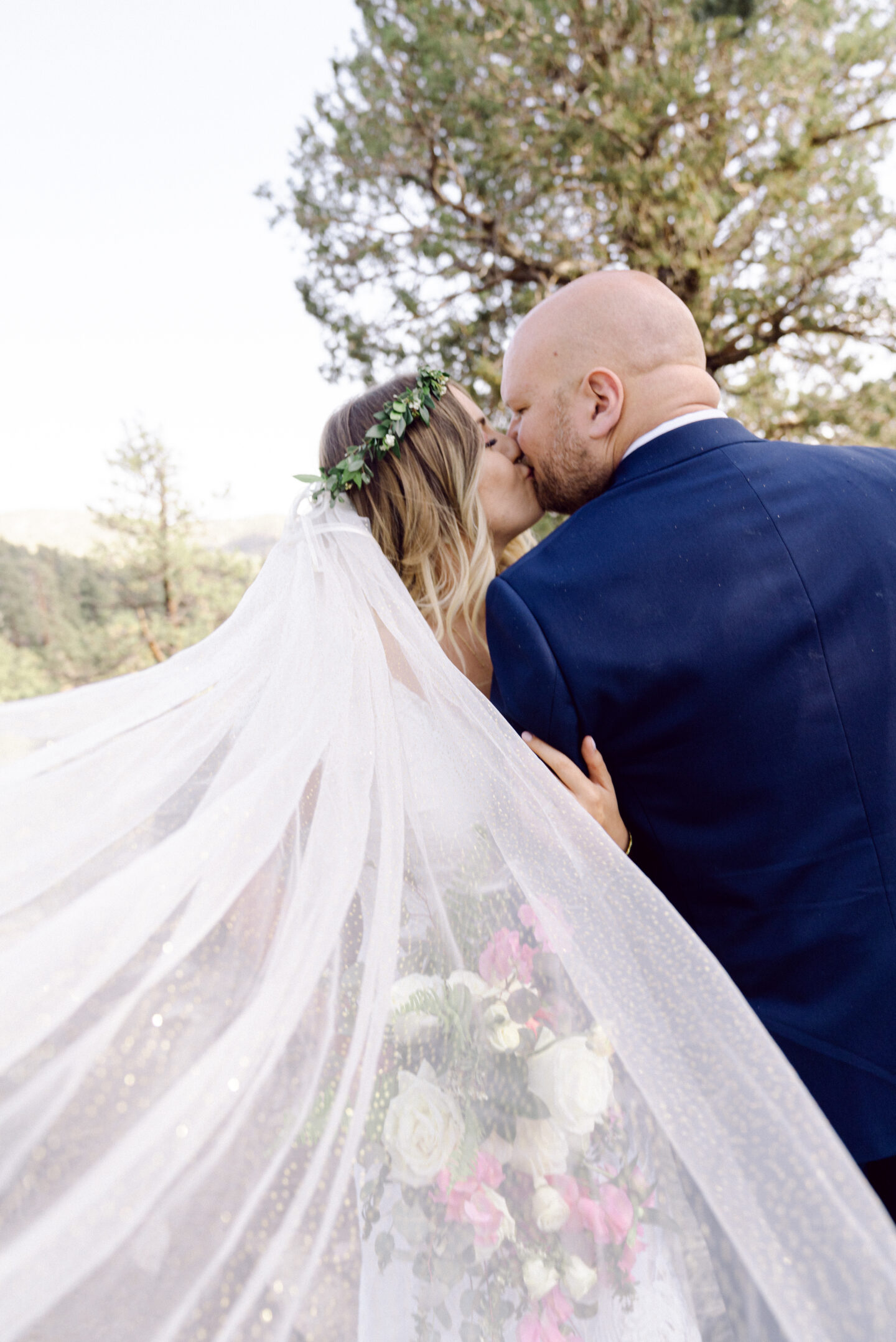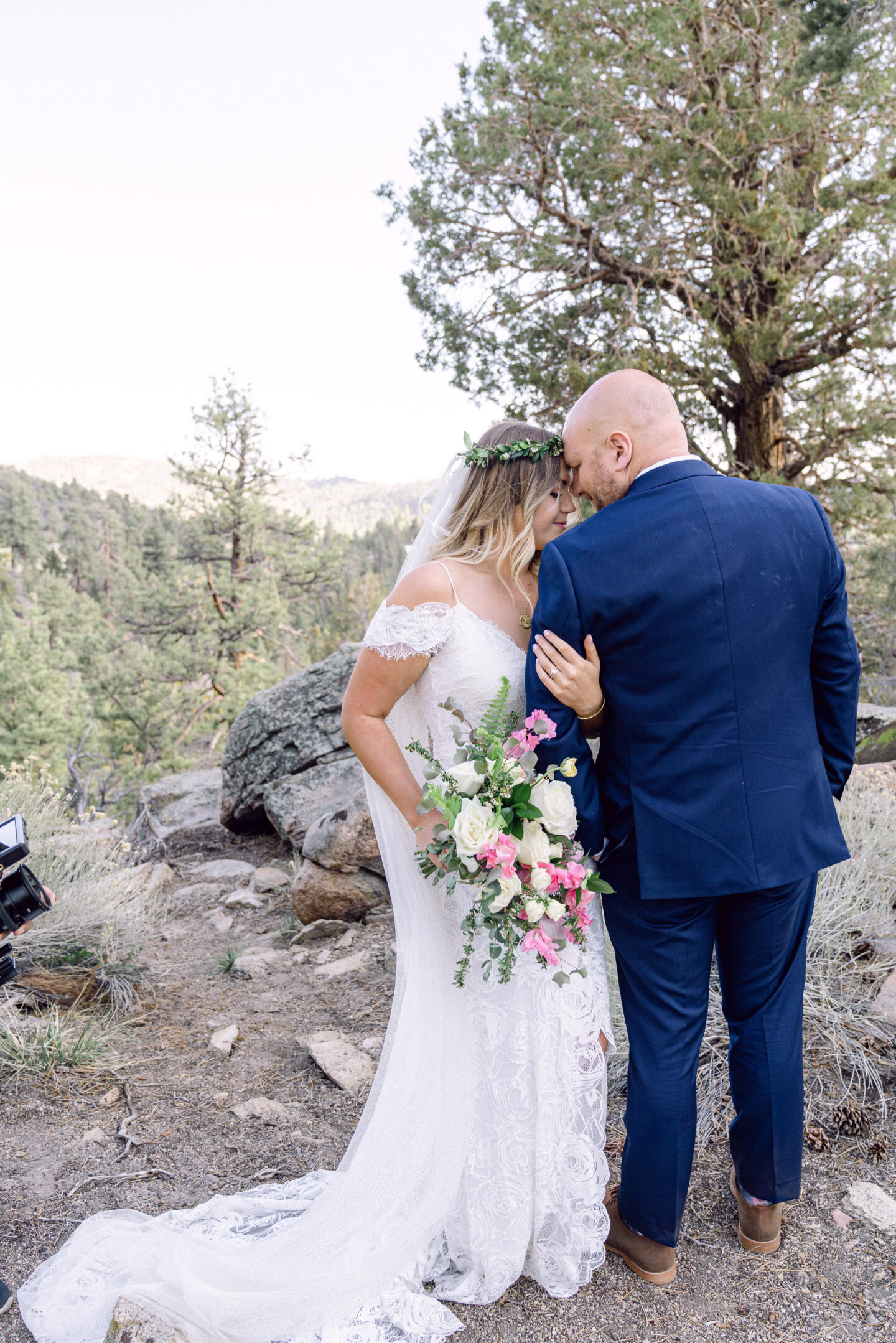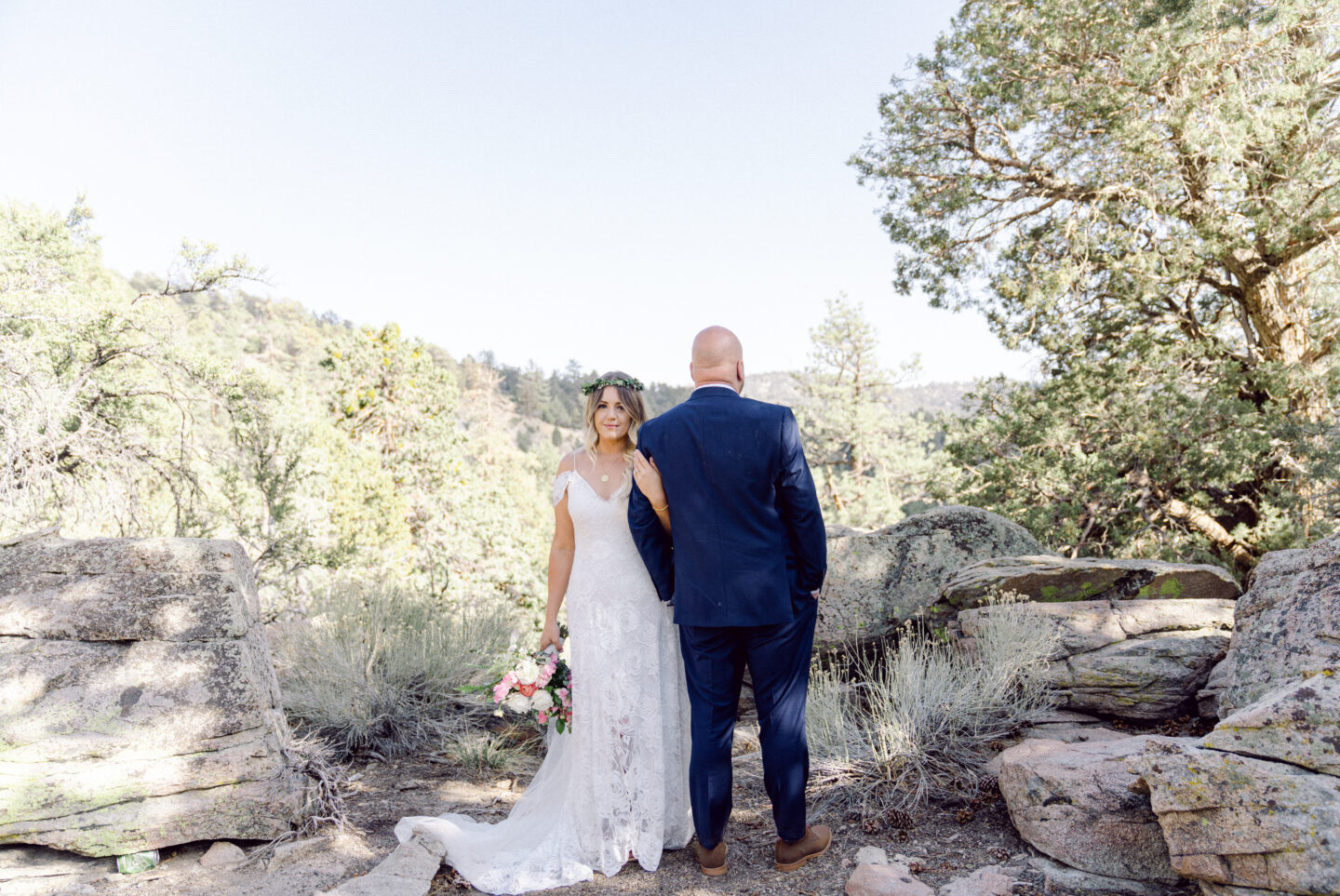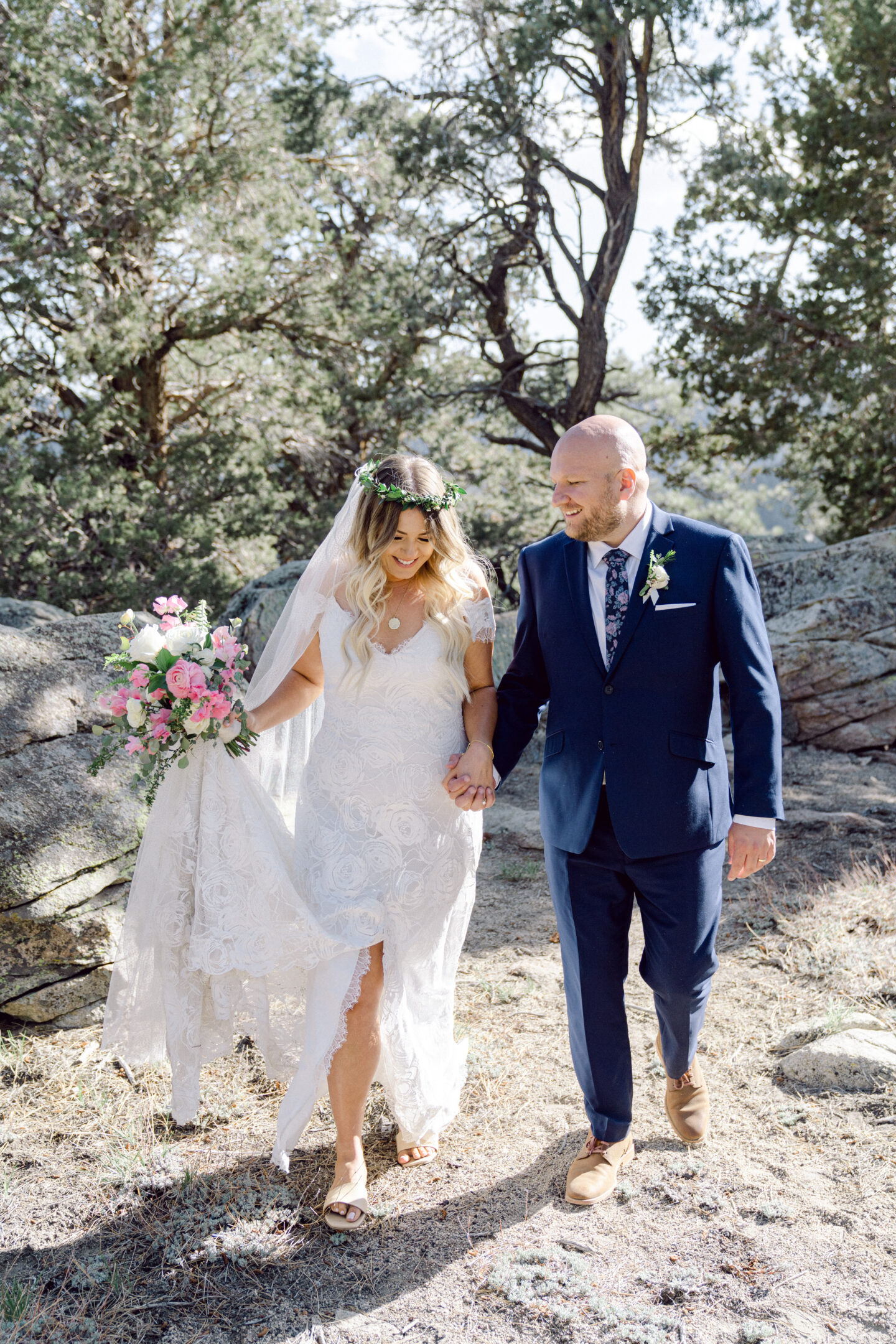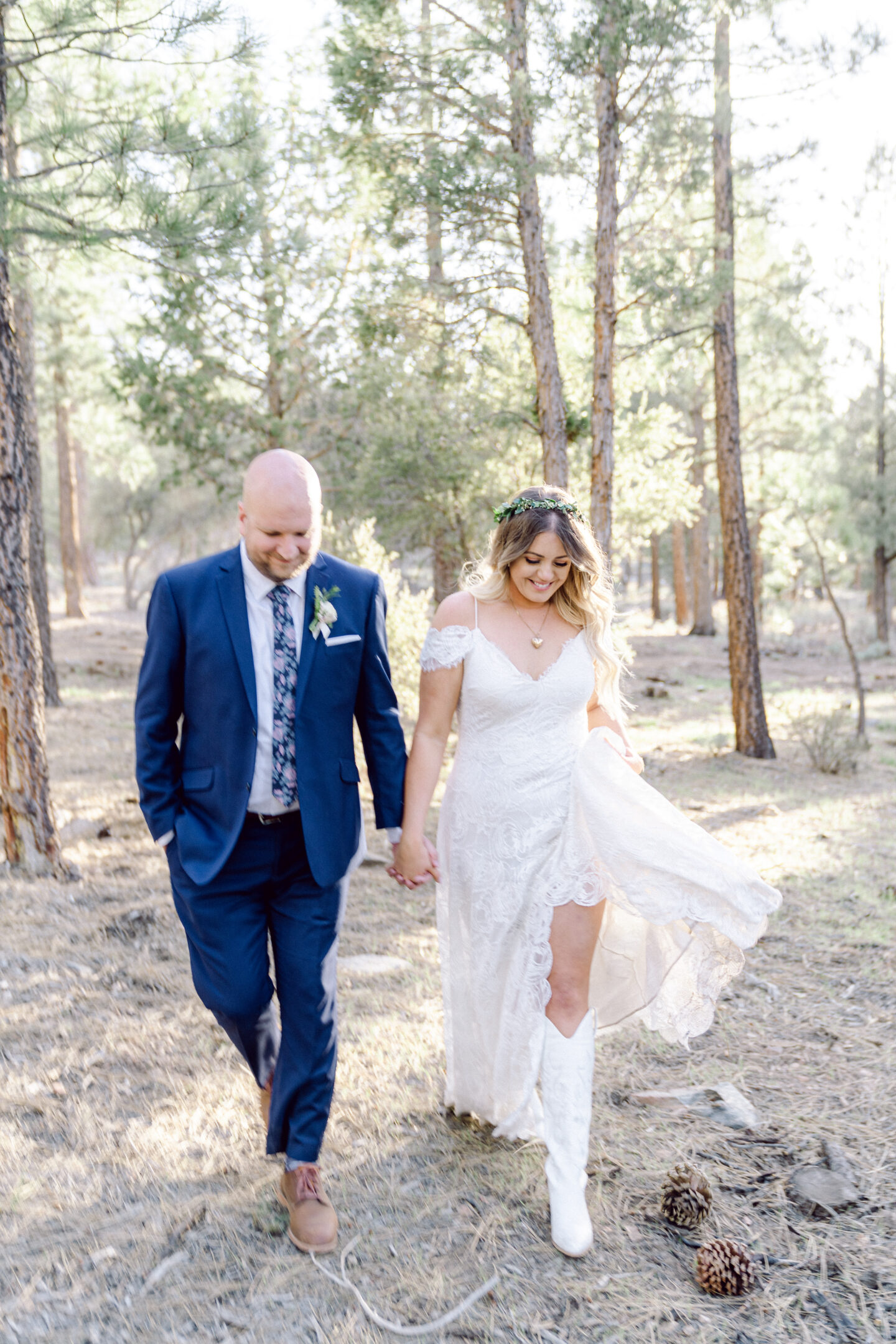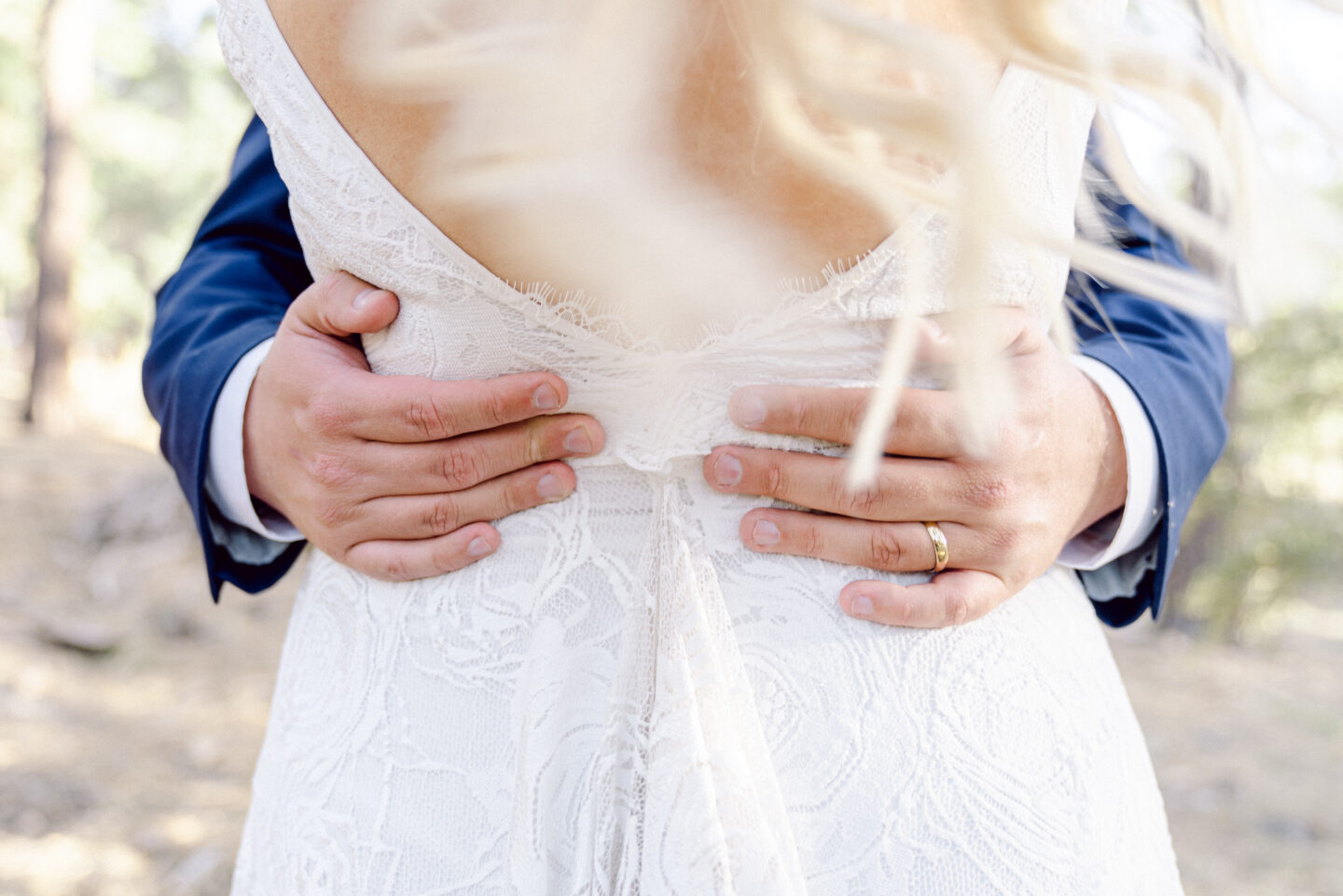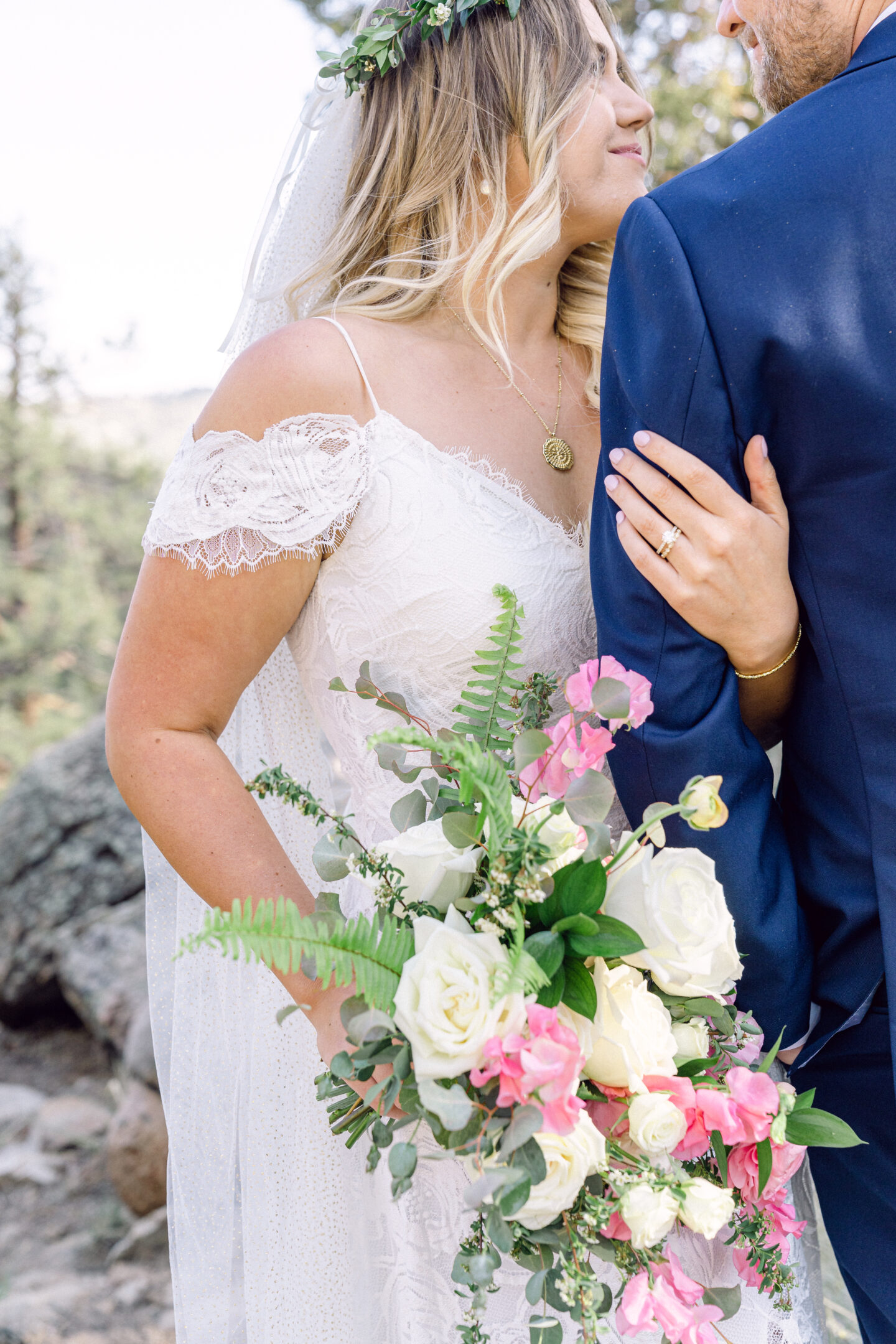 Man, looking at these pictures makes me miss that day so much!! It turned out so perfect. I'll do a few more posts about other details soon too!
What do you think of my boho wedding dress from Grace Loves Lace? Would you have worn this? Let me know in the comments!