/
Wedding Wednesday: Palm Springs Bachelorette Weekend
Since we're currently in one of the peak engagement and wedding planning seasons, I thought I would finally share my Palm Springs bachelorette weekend details!
In April last year, my maid of honor, 2 close friends and I went to Palm Springs, CA and stayed at The Saguaro Hotel for one night. I've been to that hotel many many times for events or just photos, but had never actually stayed there until then so I was super excited. The Saguaro is one of the most Instagrammable places in Palm Springs, so it was perfect for me 🙂
My maid of honor, Jordan, organized everything and bought the 4 of us the cutest swimsuits to wear at the pool! She also found the perfect invite on Etsy that's SO me and so Palm Springs!
We started by meeting at the hotel, and then changed into our cute swimsuits and headed down to the pool! We didn't stay for too long though, mostly because it was too crowded. That's something to keep in mind if you go to the Saguaro–it's usually pretty busy during peak season so make sure you get down there in time to get a chair/chairs to lay out on and put your stuff on. The crowd is also more of a party crowd and the music is usually bumpin' haha. None of us are really party people which is also why we didn't stay down there for too long. If that's your vibe though it can be super fun!!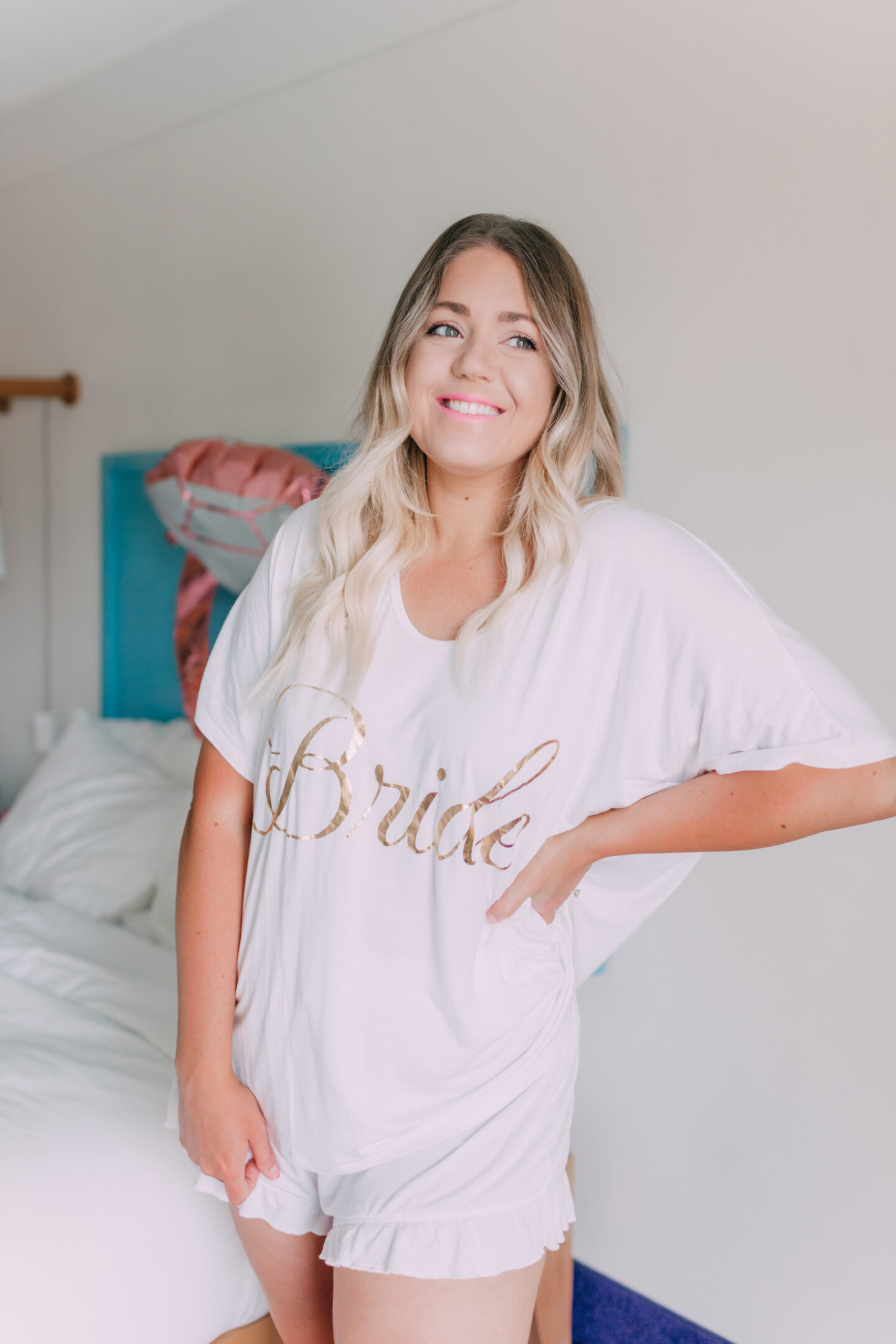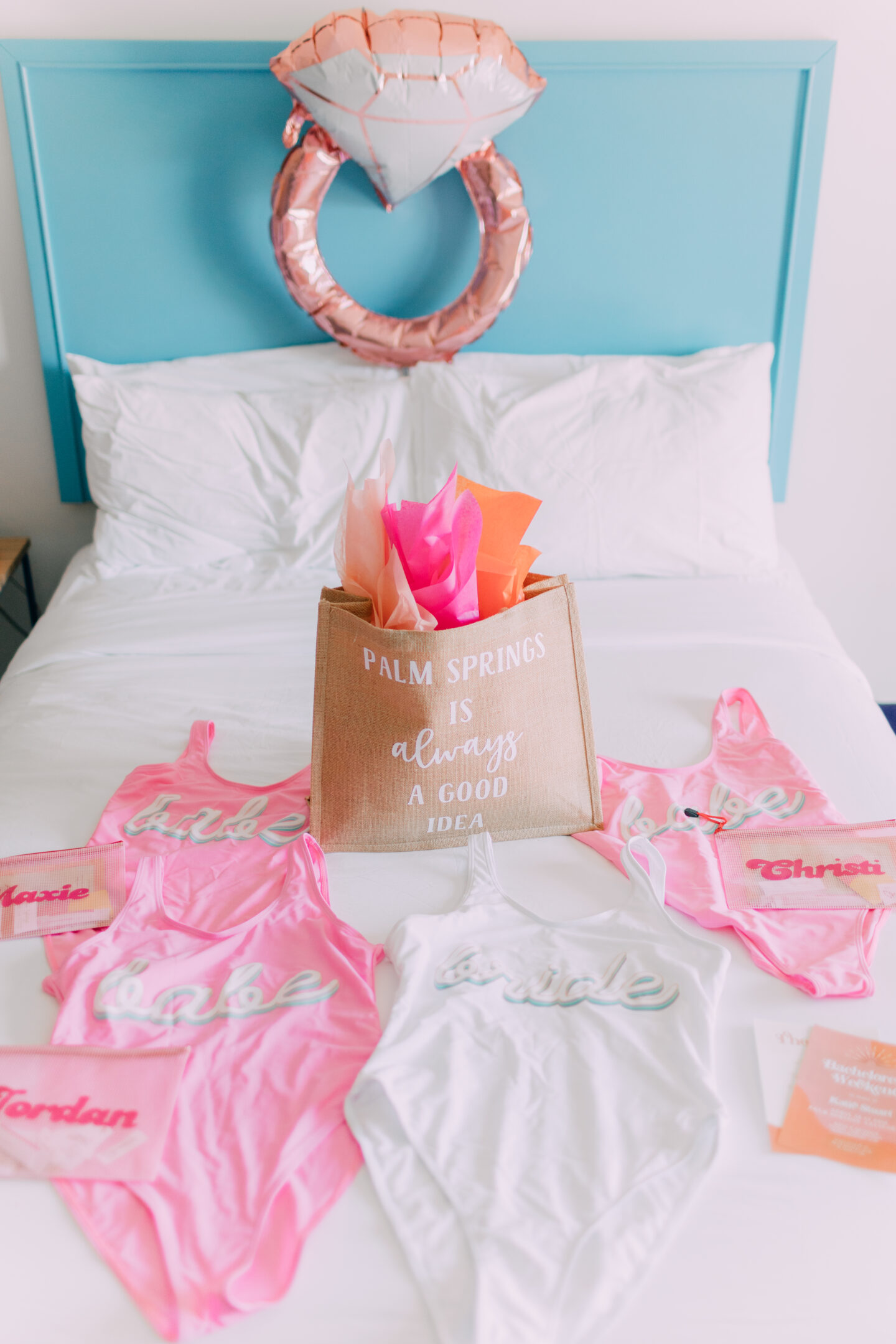 BRIDE & BABE SWIMSUIT | PALM SPRINGS TOTE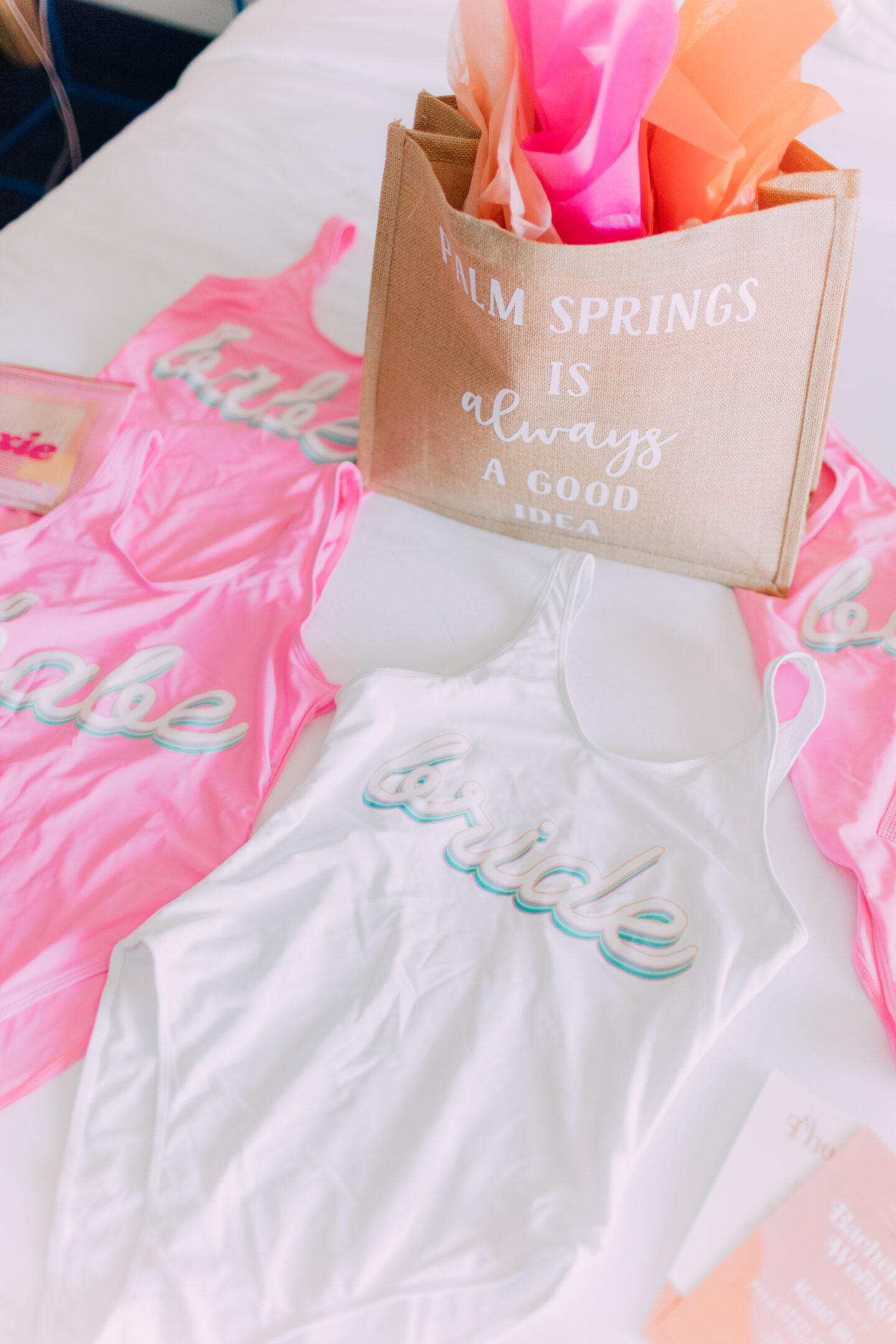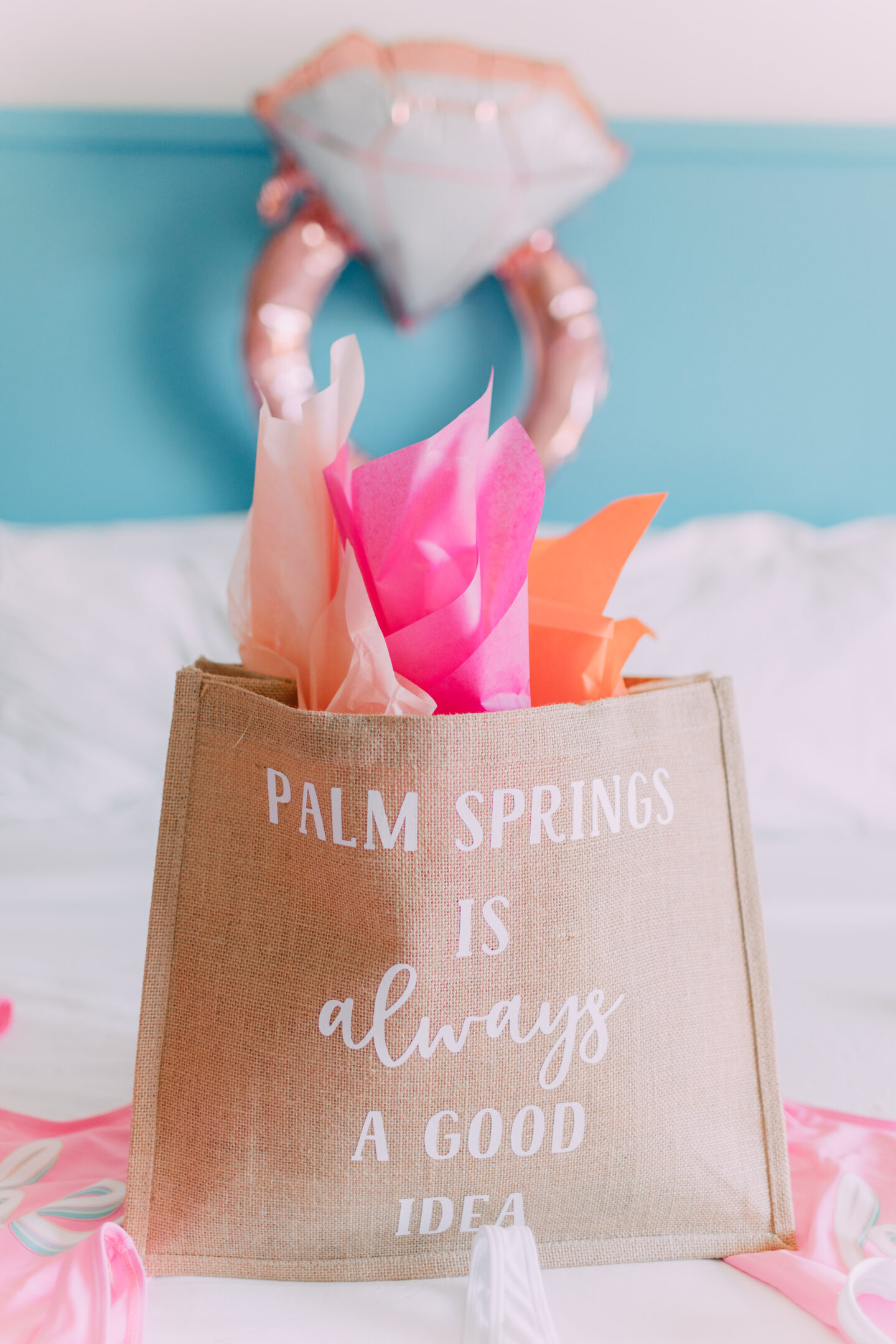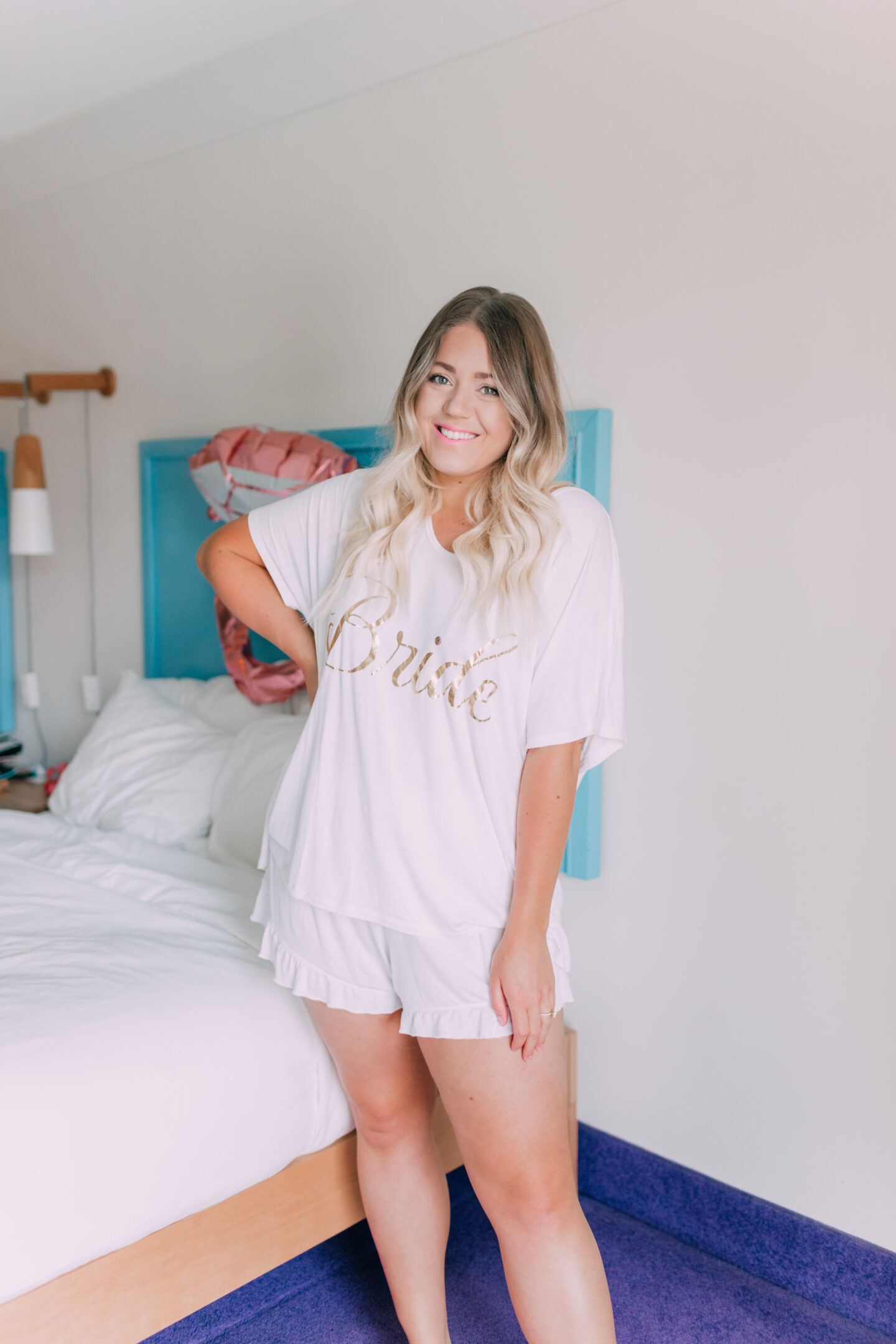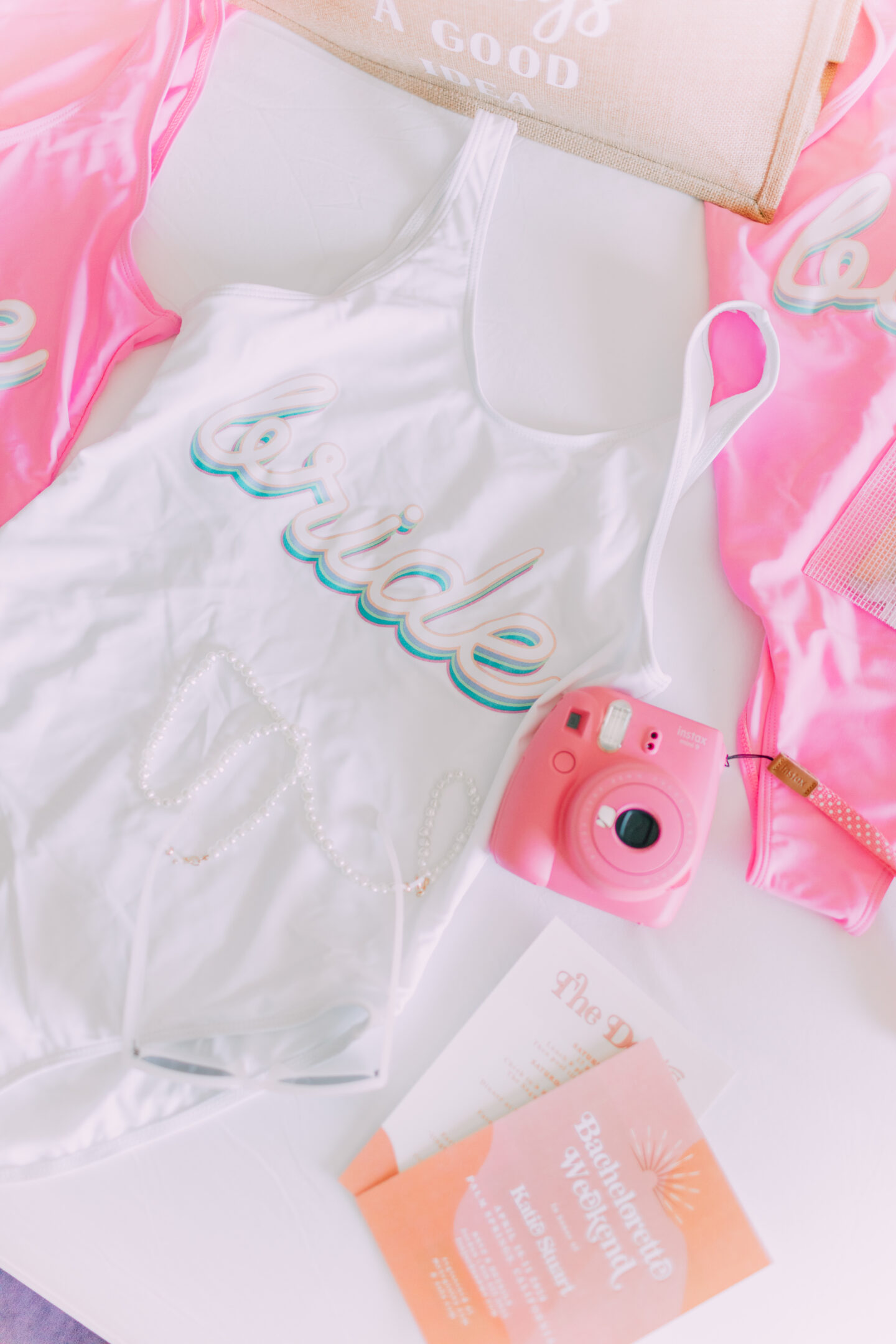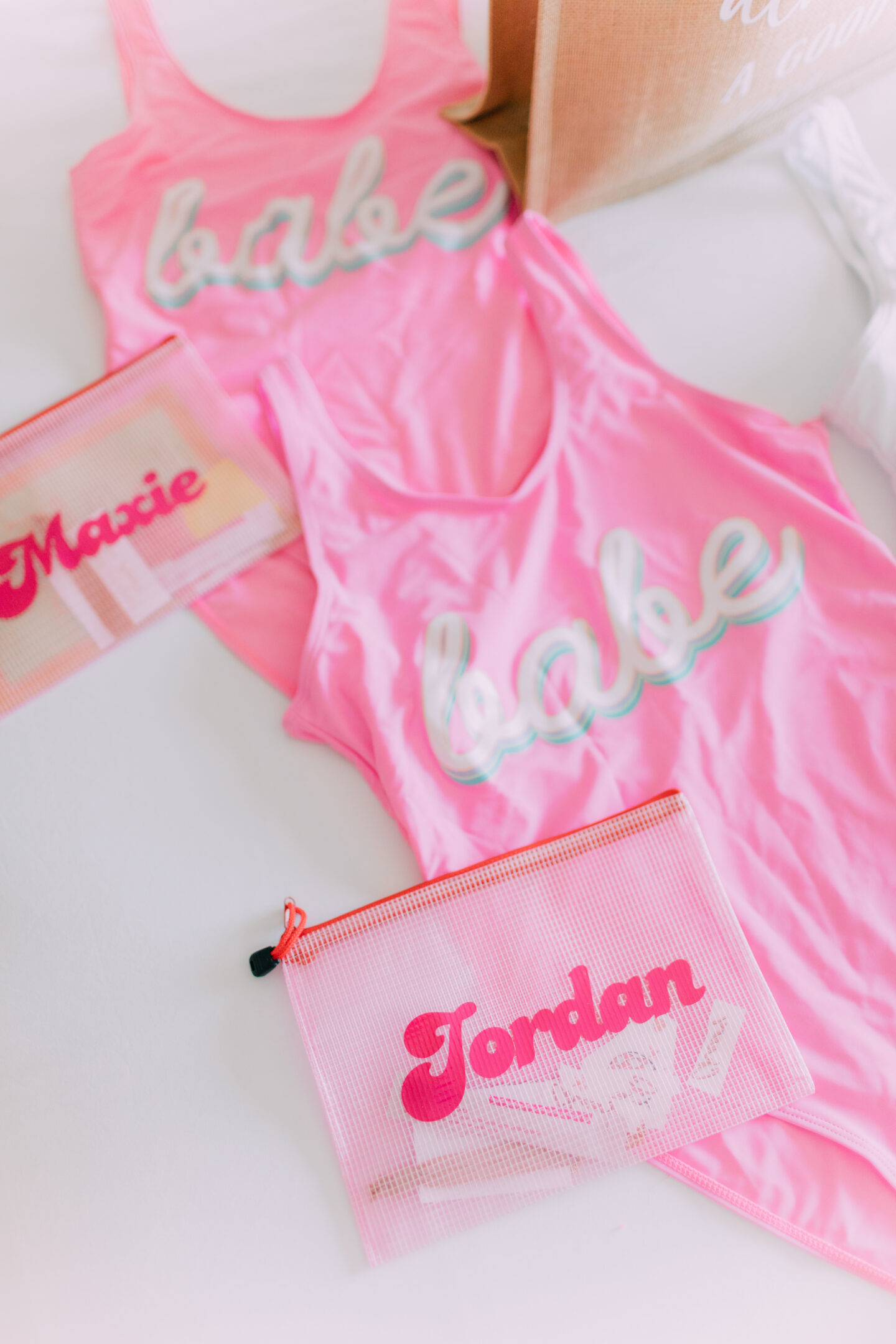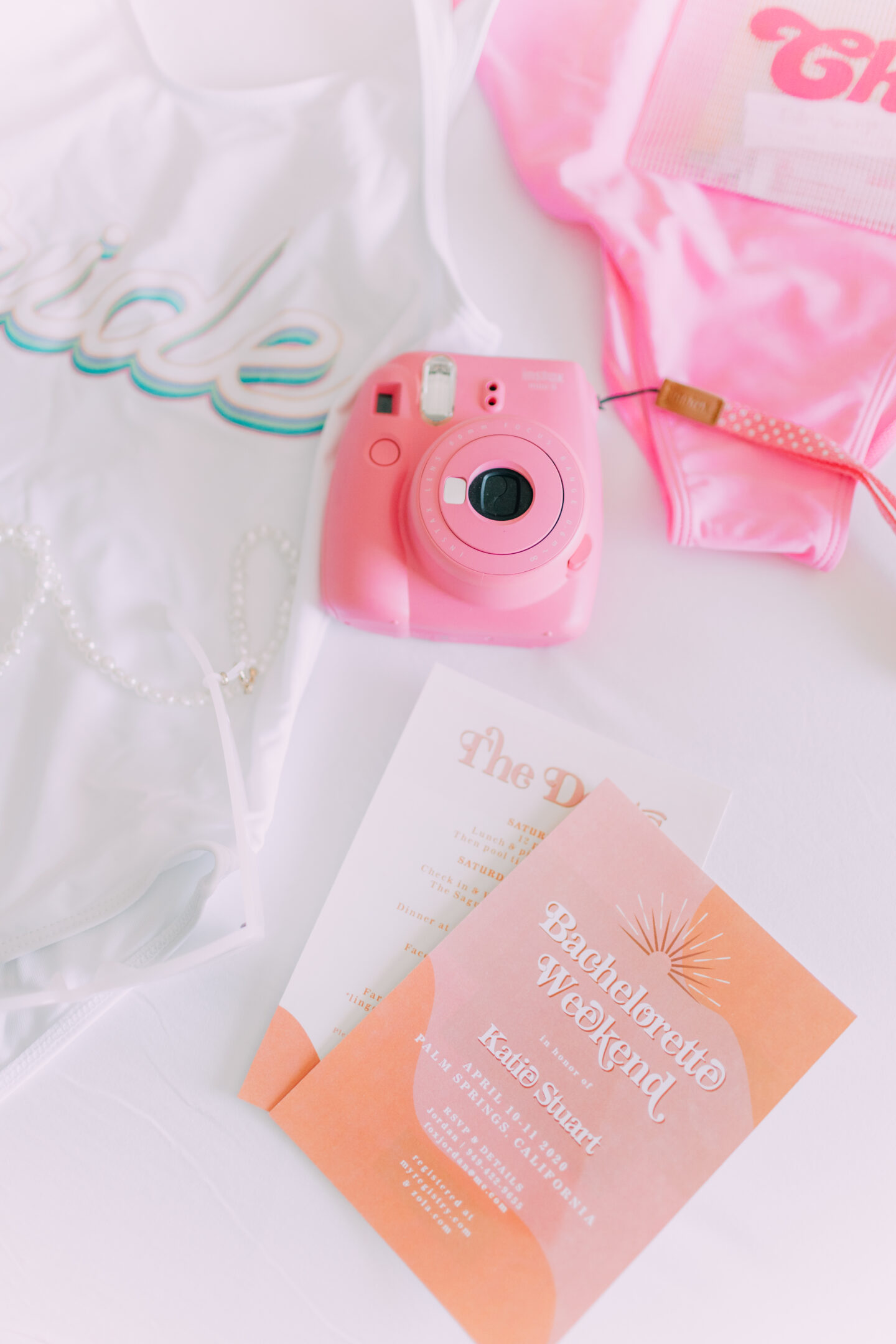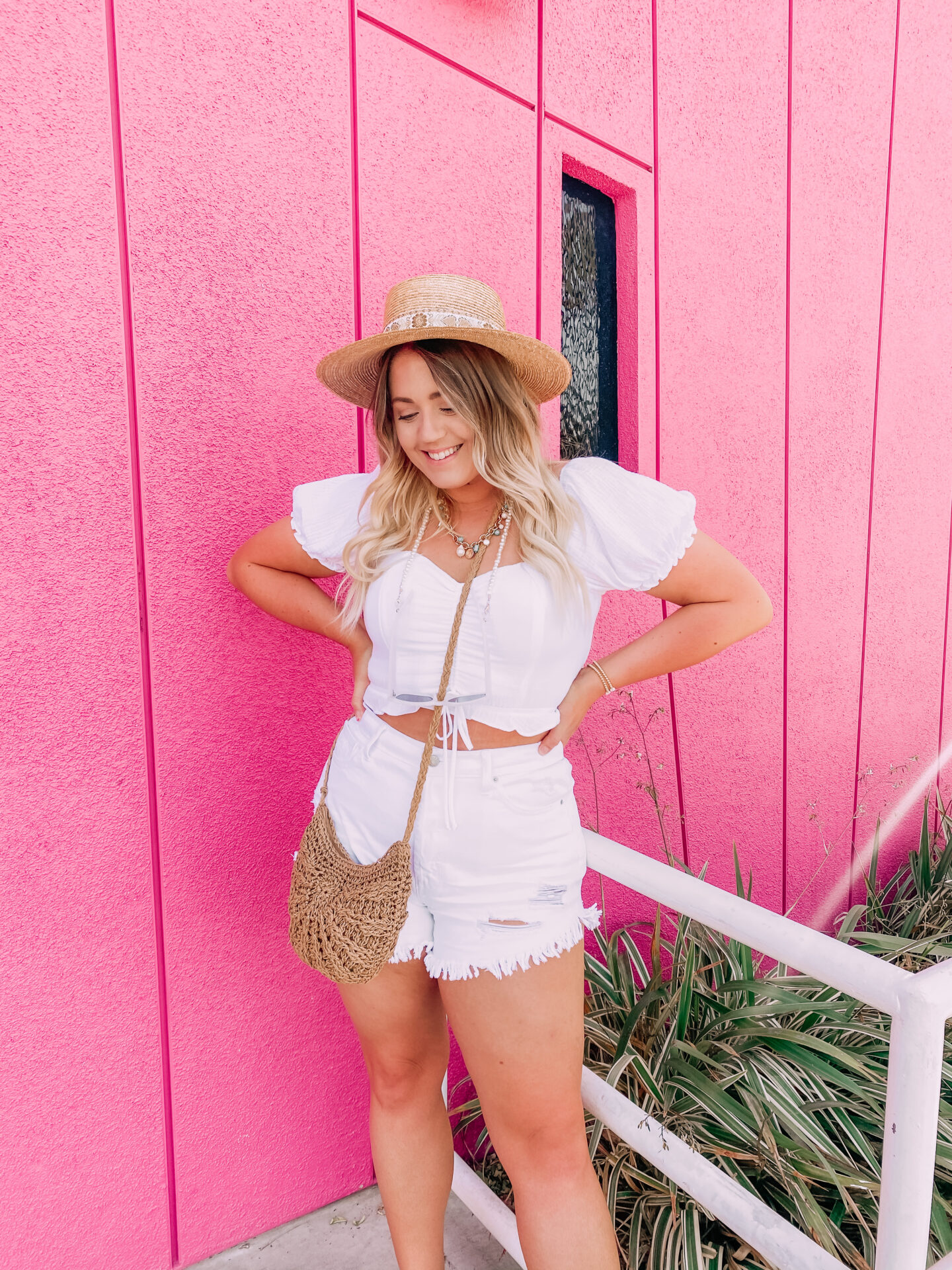 WHITE CROP TOP | STRAW HAT | STRAW CROSSBODY BAG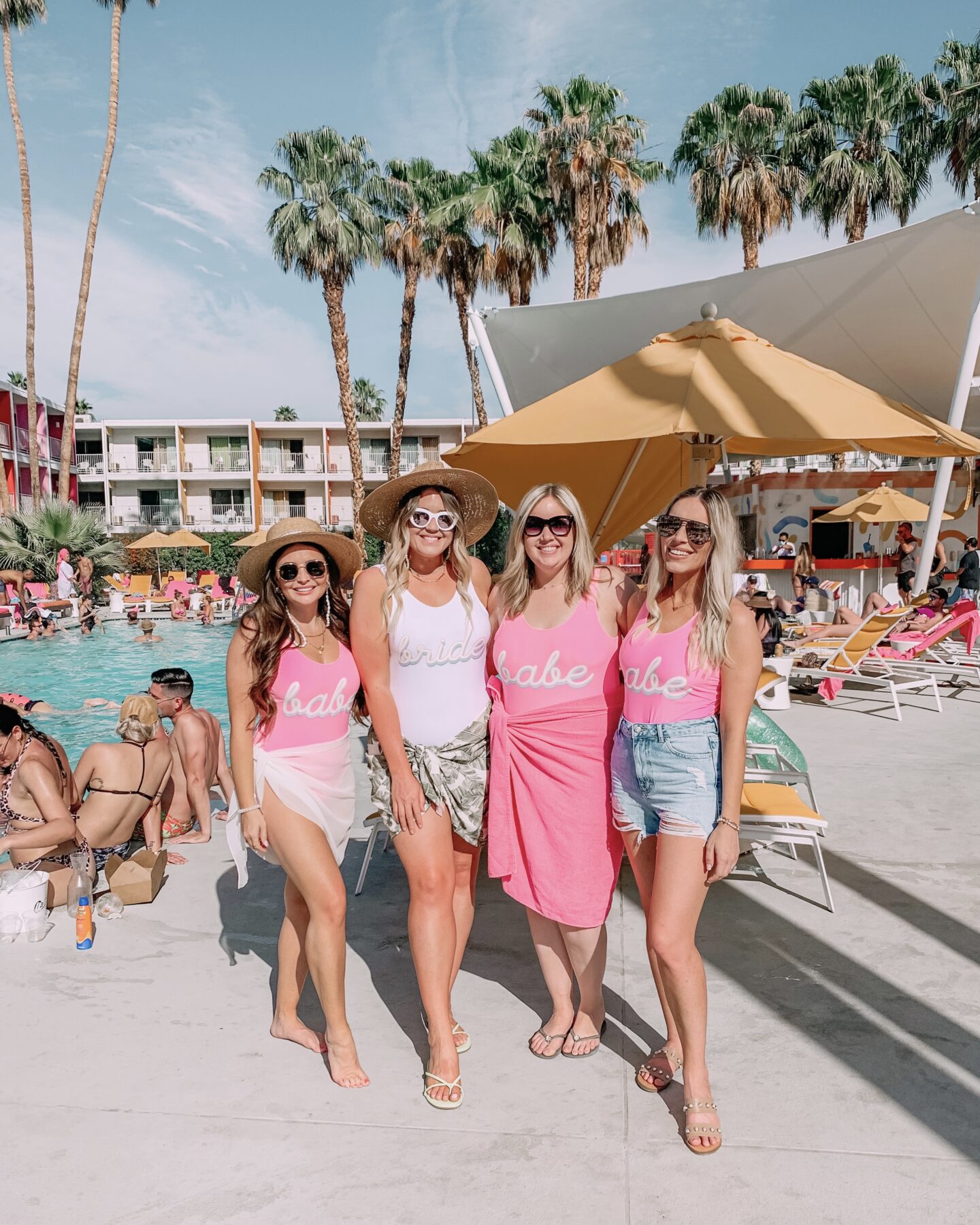 BRIDE & BABE SWIMSUIT | WHITE CAT EYE SUNGLASSES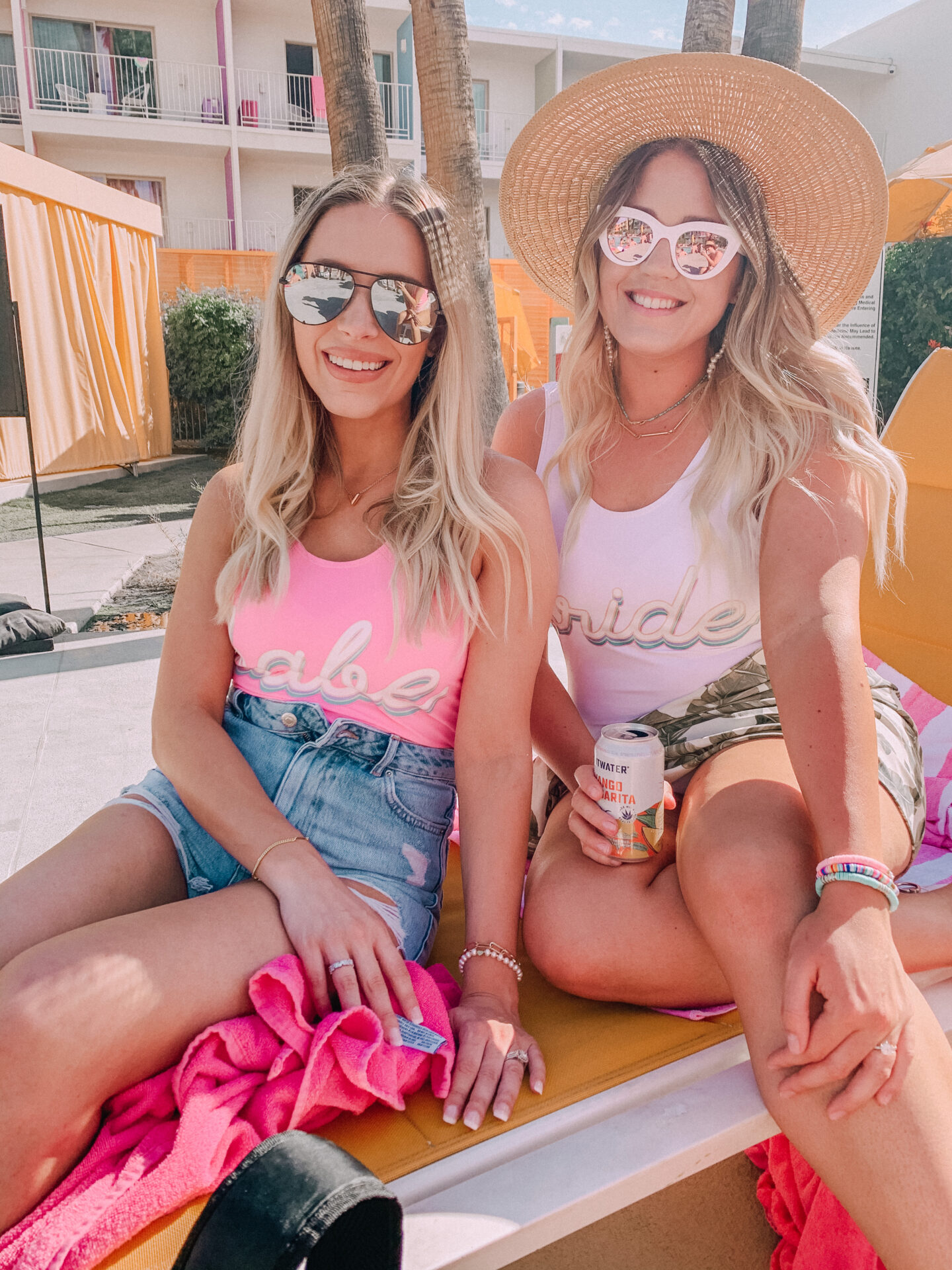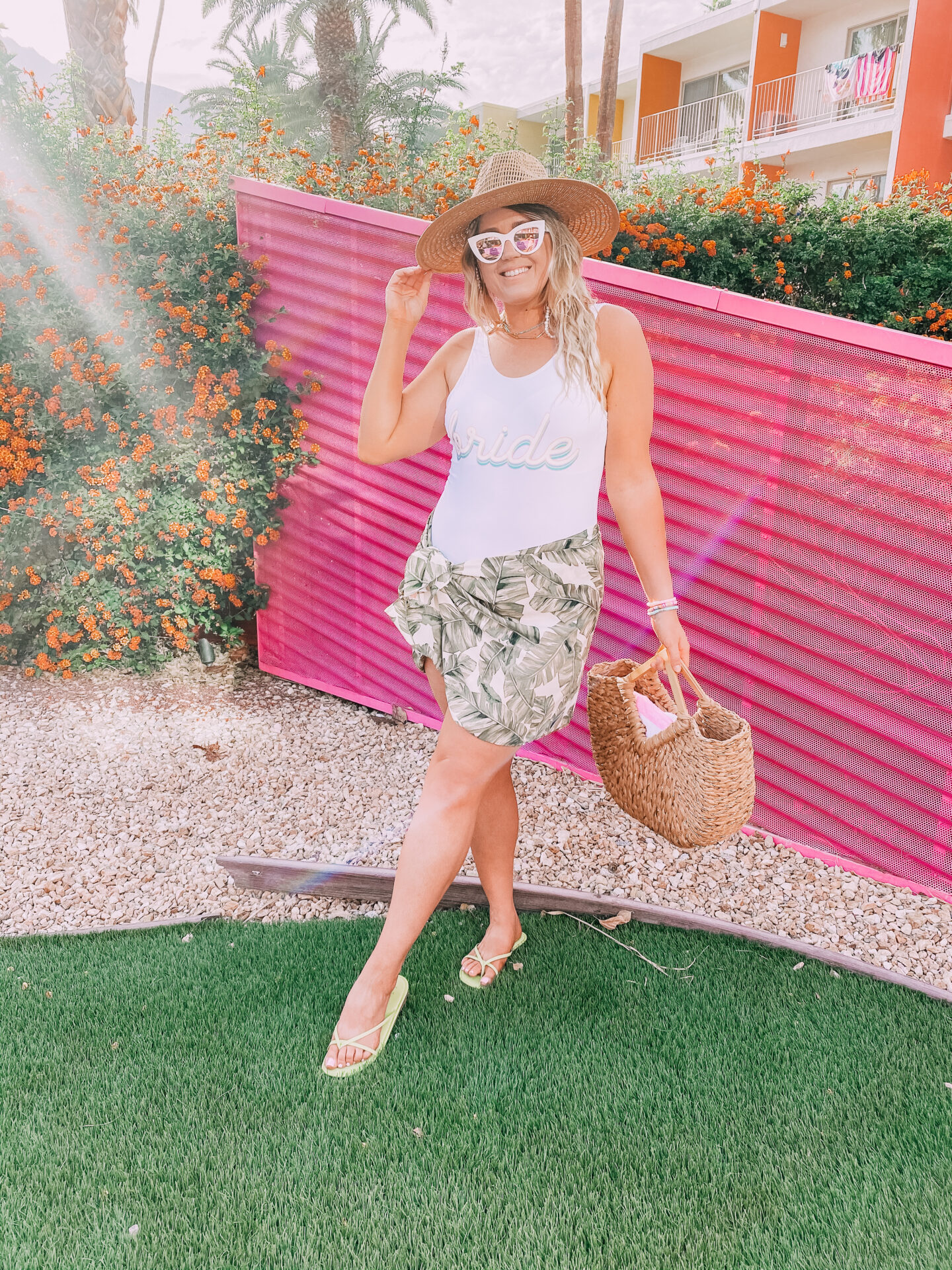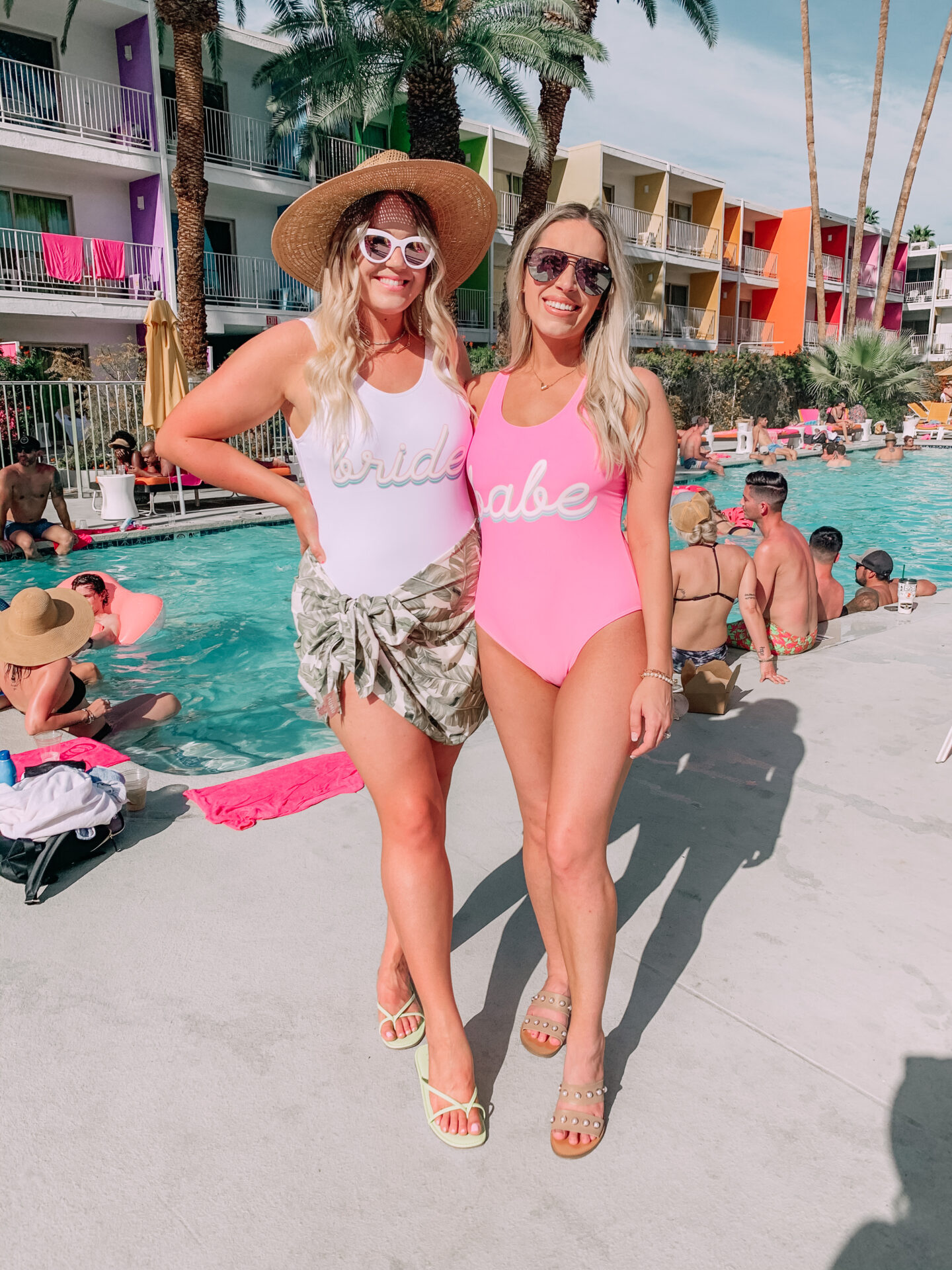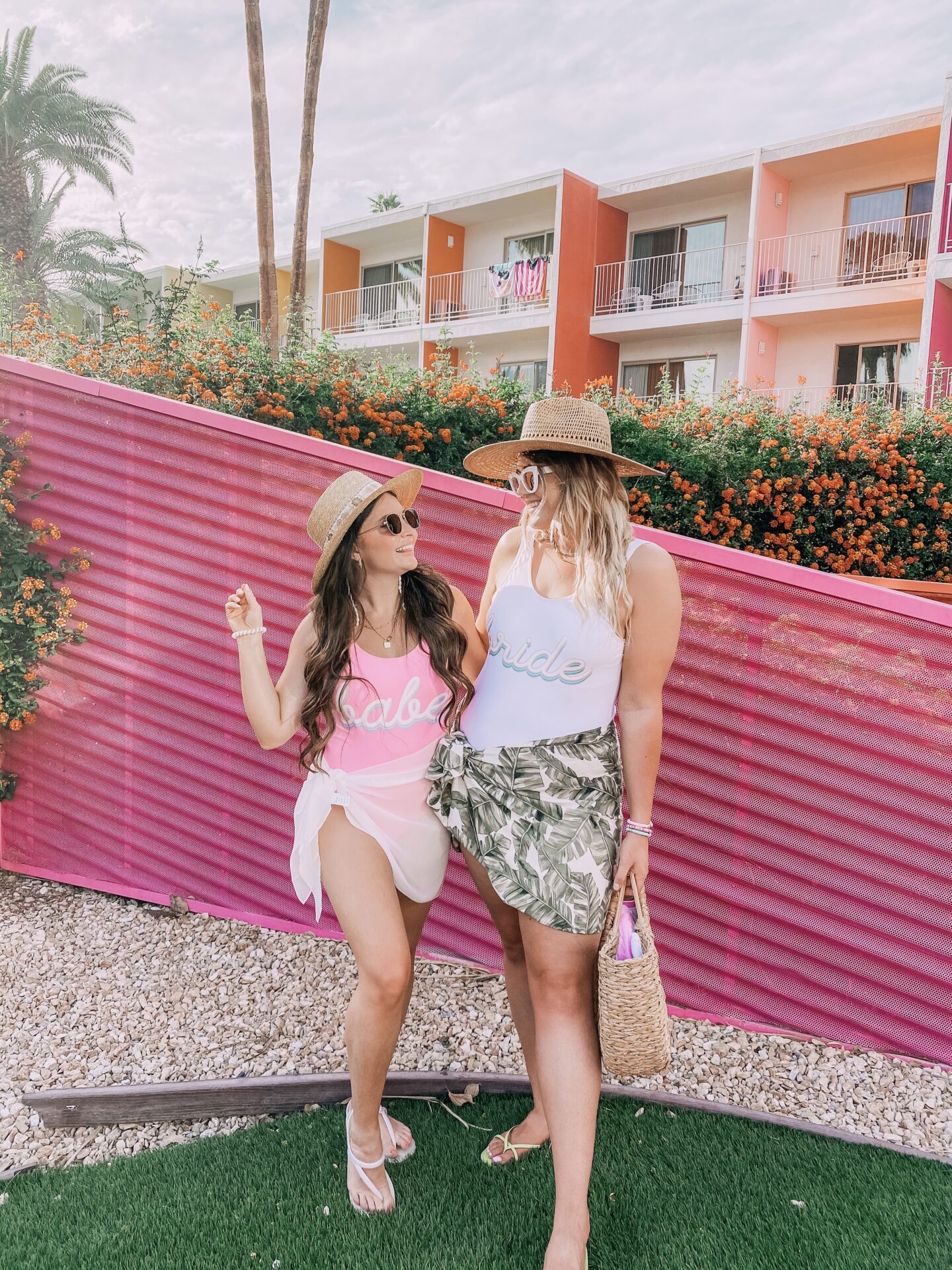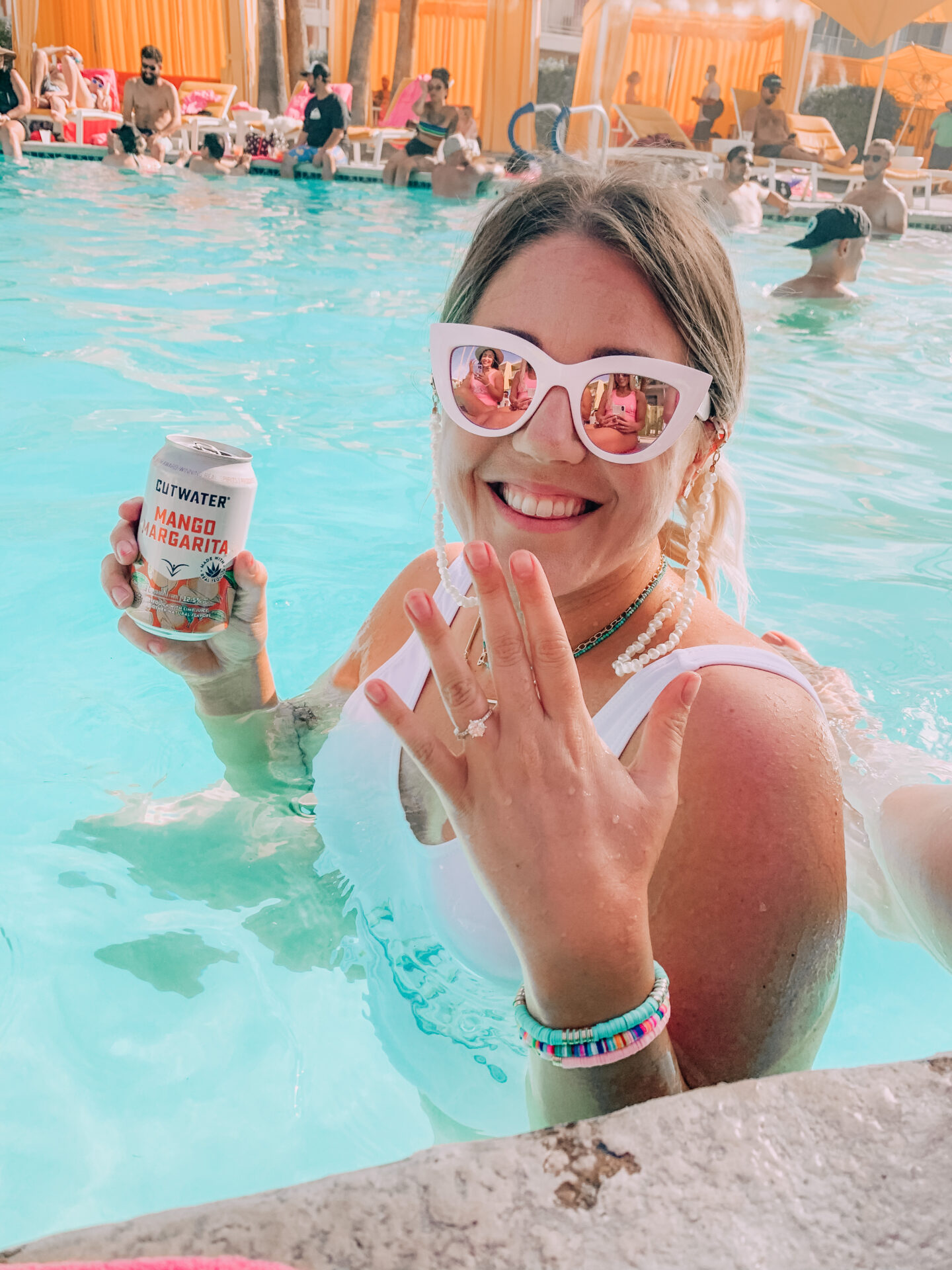 After the pool, we headed back up to our room and got ready for dinner at Workshop Kitchen + Bar! We got lots of recommendations for this place so we were super excited. Although if I'm being honest, I'm a super picky eater so it was kinda hard for me to decide what to get 🙈 (and don't remember what I got haha) The cocktails were super good though!! And my friend Taylor who couldn't be there called the restaurant and sent us tequila shots 🤣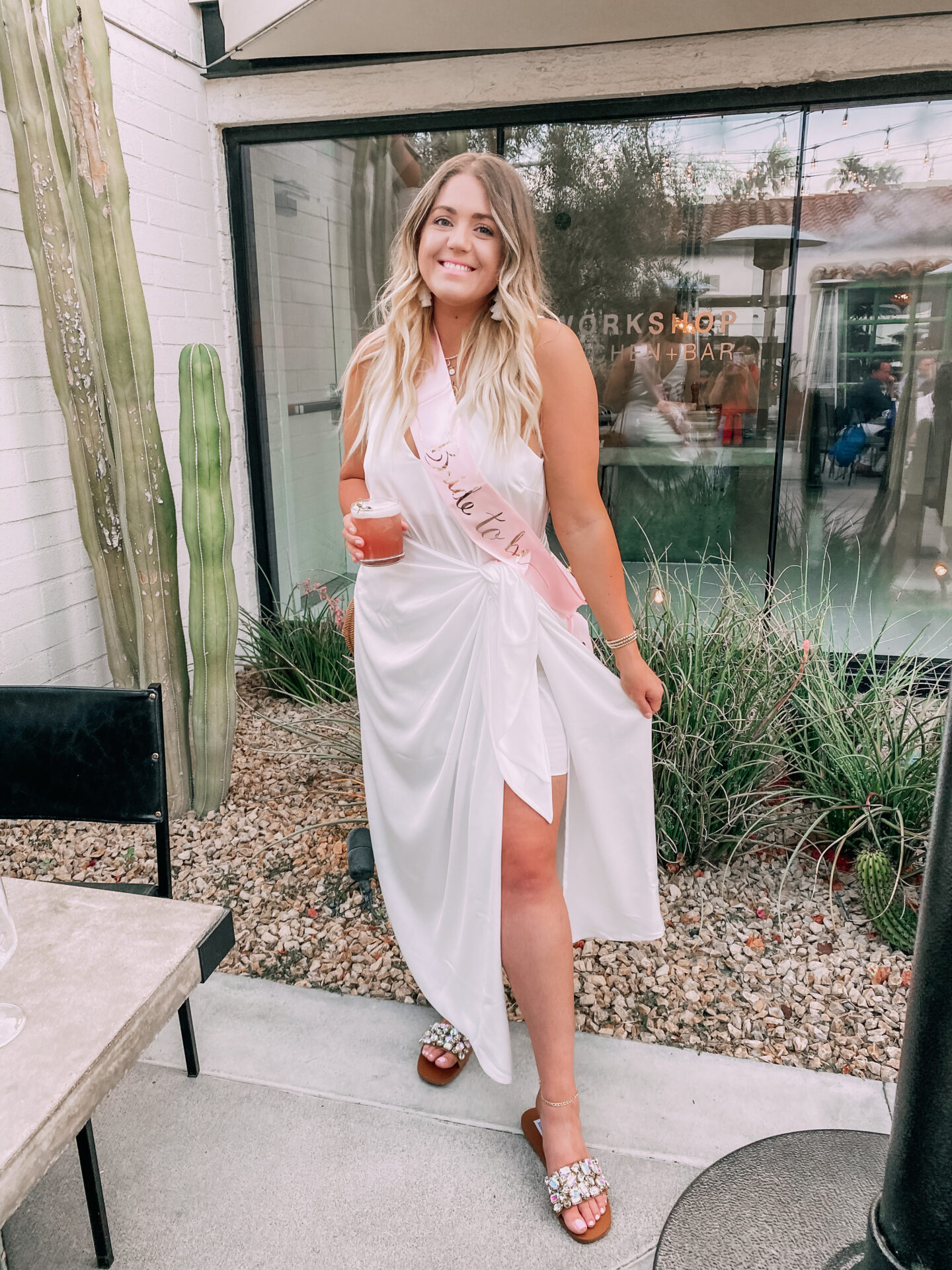 WHITE WRAP DRESS | RHINESTONE SANDALS (also HERE) | BRIDE TO BE SASH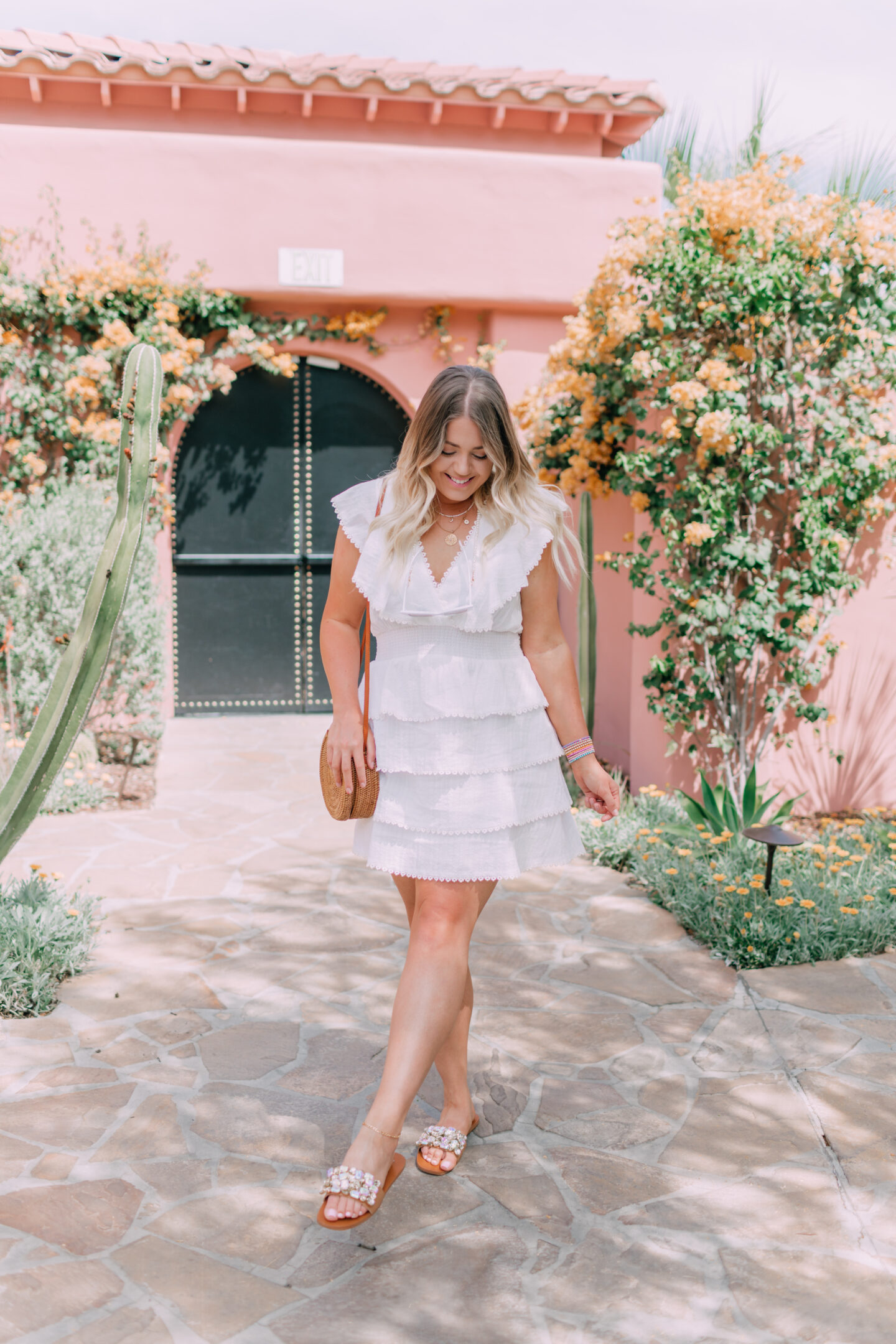 RUFFLE MINI DRESS (similar HERE & HERE) | RHINESTONE SANDALS (also HERE)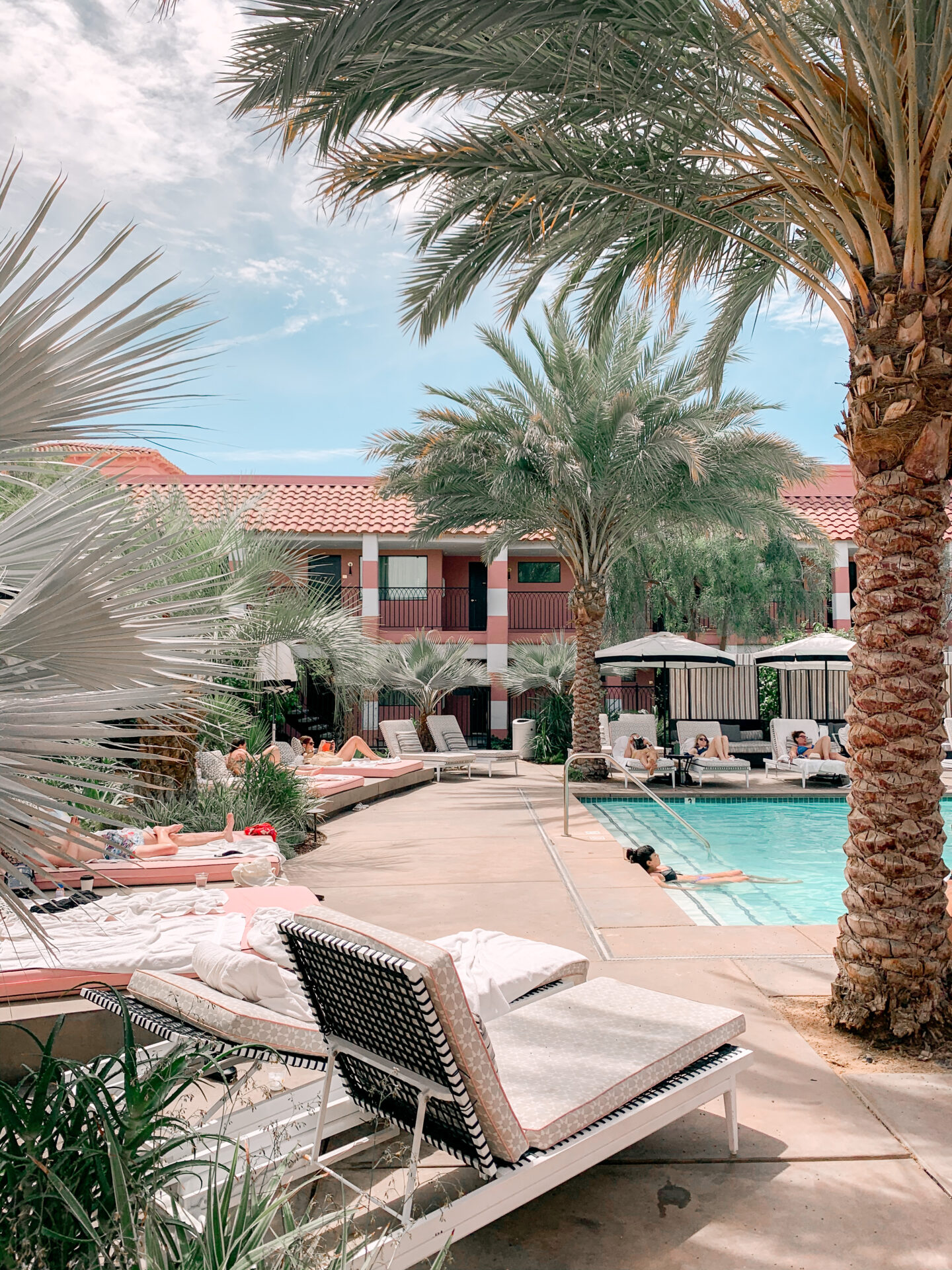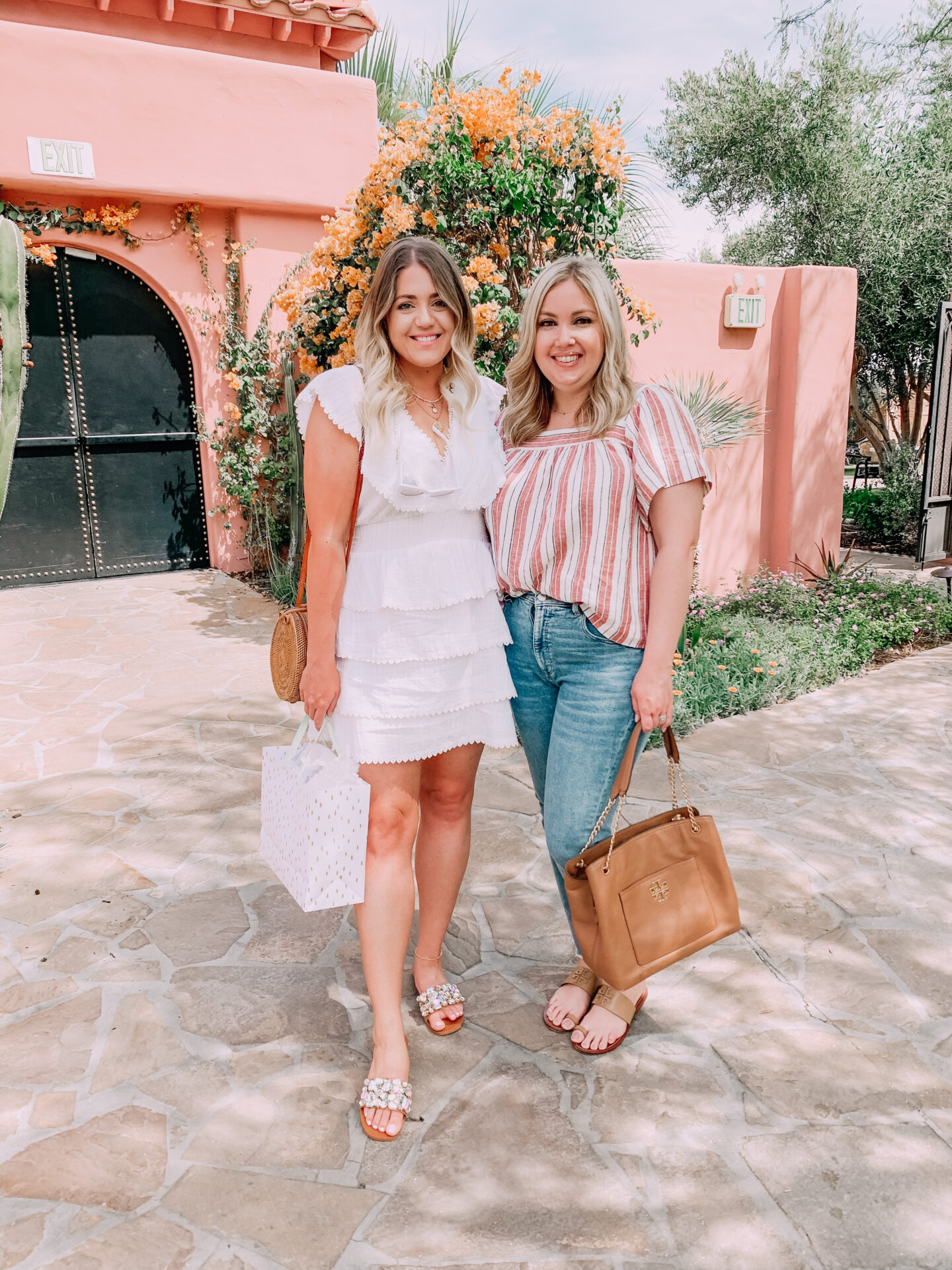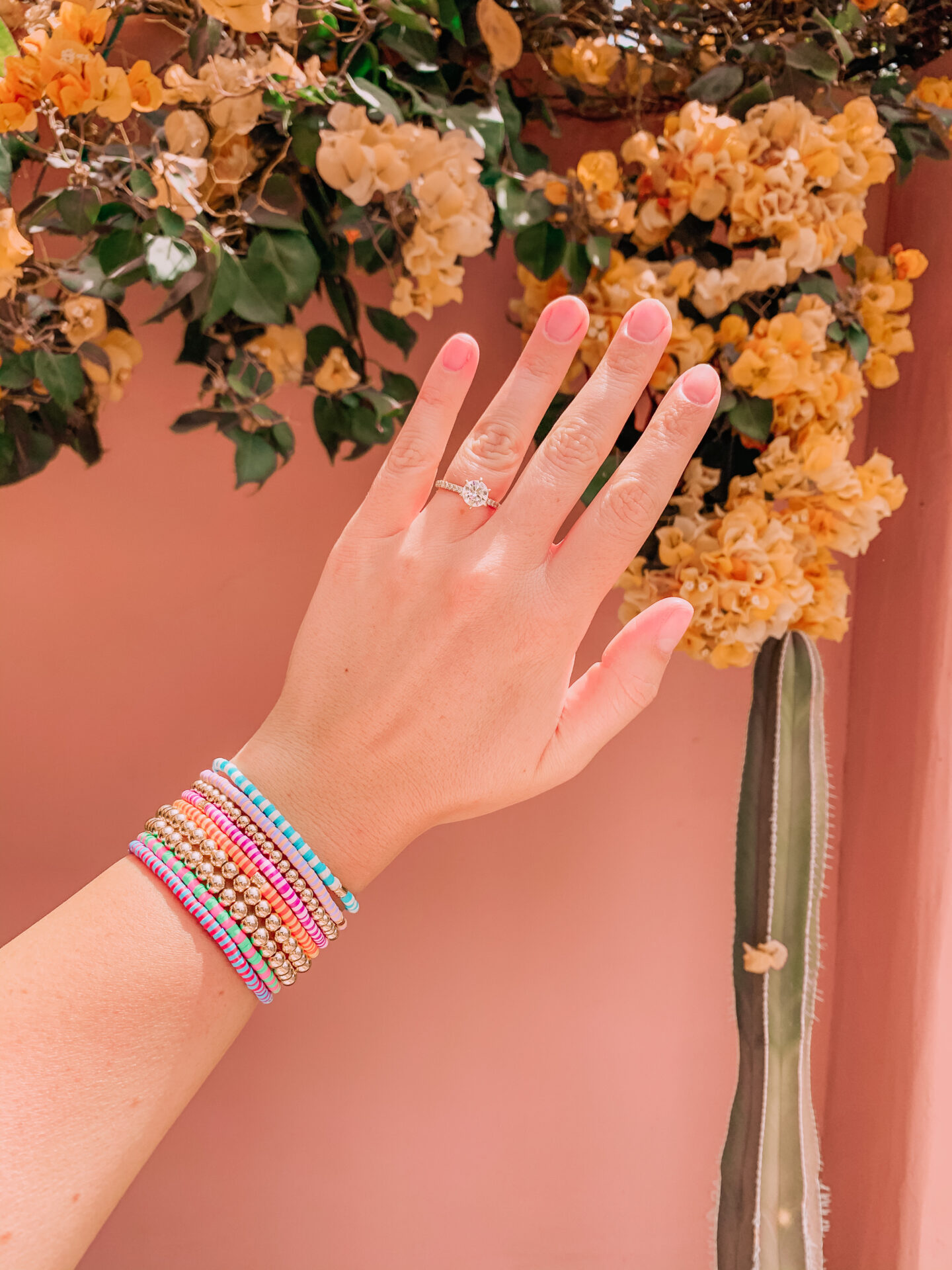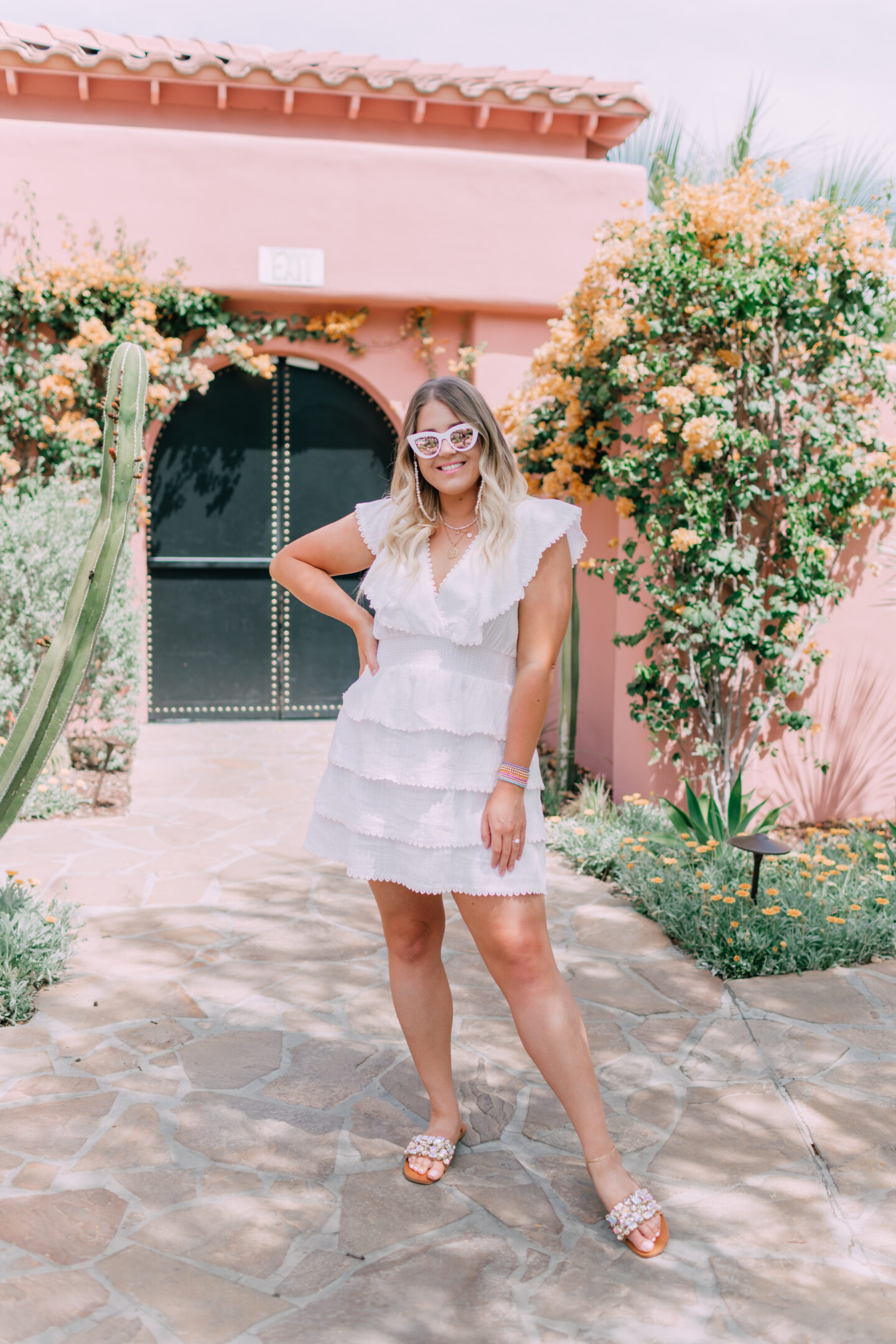 If you're a bride-to-be, maid of honor, or bridesmaid planning a bachelorette weekend, you should definitely consider Palm Springs because it is SO MUCH FUN and beautiful!!