/
Dress Confidently This Holiday Season with Fearless Tape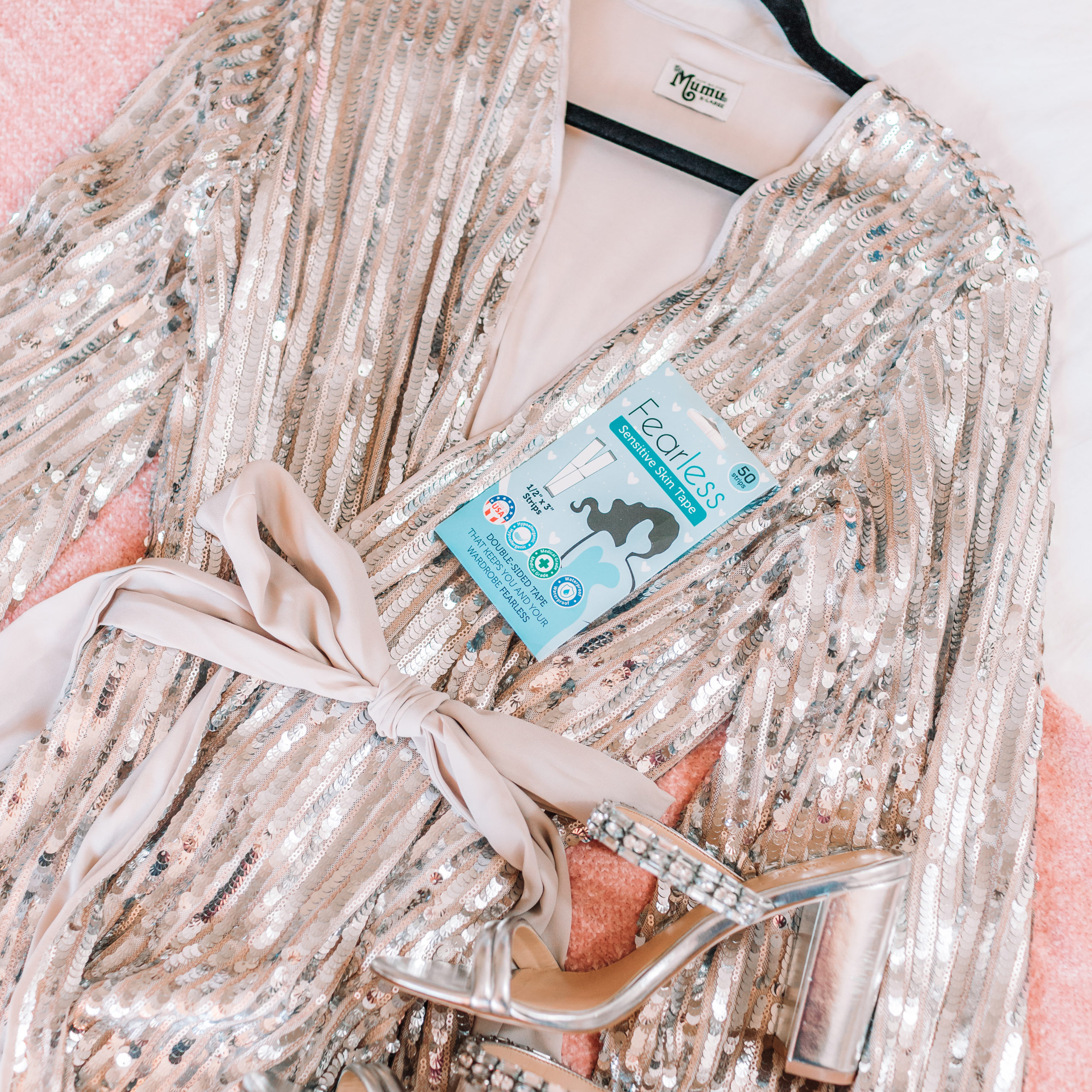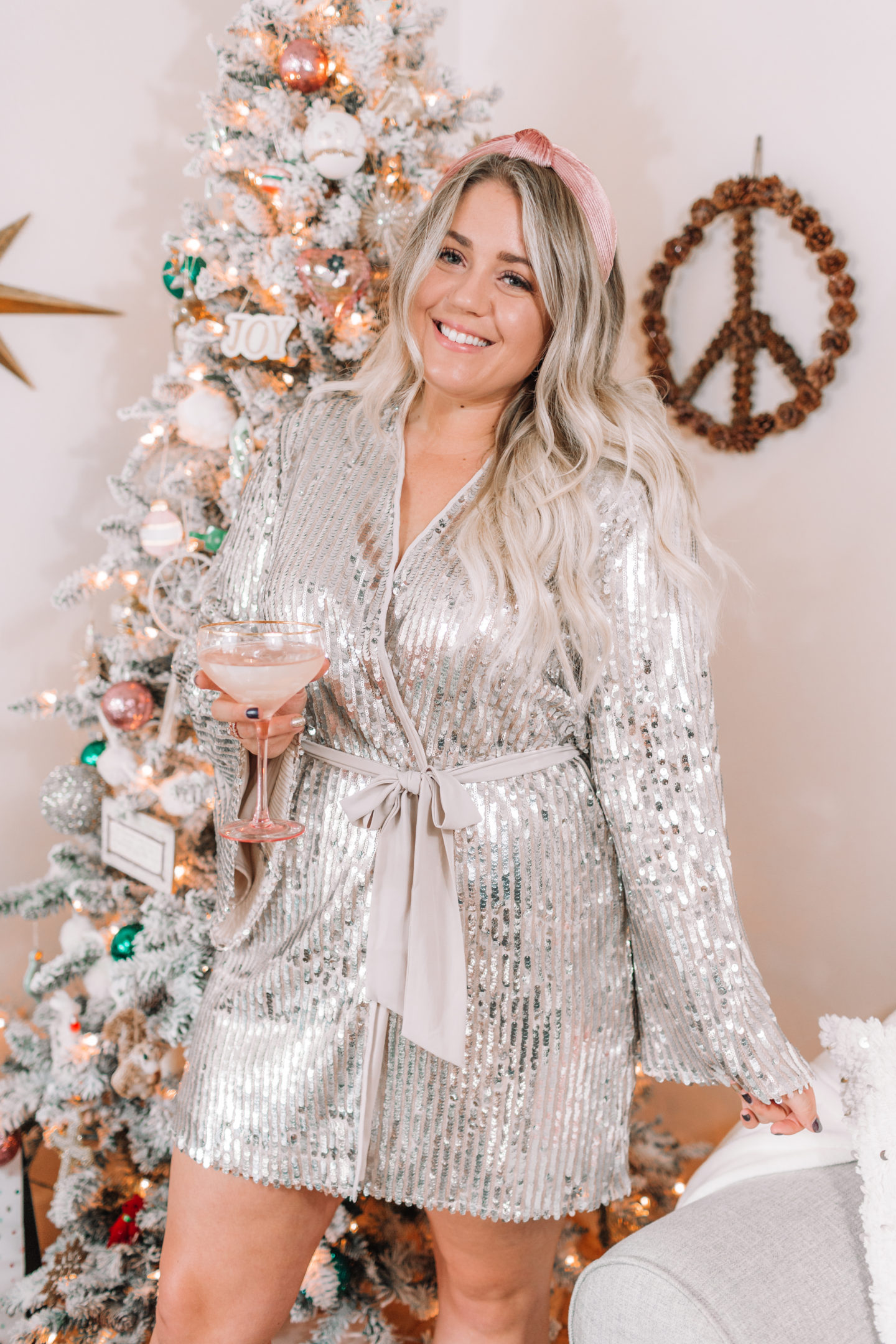 Can you believe the holidays are upon us?! That means the invites for all the holiday parties are about to start rolling in, which means you need to find something to wear! But don't you hate when you find the PERFECT dress but there's just that one thing that's wrong with it, like the neckline keeps opening up, it's a tad too long, or the shoulders keep falling down and showing your bra strap??? And who has time to go get alterations during the holidays?!
Introducing, Fearless Tape! Guys, this stuff is a GAME CHANGER. You can use it for SO MANY things, but in this case I used some on my neckline to keep the dress in place and not gape open and show my bra. With a dress this gorgeous, I for sure don't want any wardrobe malfunctions! You could also use Fearless Tape on the hem to just shorten a dress, skirt, or pants a little bit!
To apply it, all you do is remove the paper from the back of the strip, place it on the part of the fabric that you want to keep in place, then remove the other piece of paper and place it wherever you want it to stay and gently press to get it to stick.
And you're probably wondering, won't I feel uncomfortable having tape stuck onto me all night? Nope! You really can't feel anything! I'm actually wearing the Sensitive Skin Tape, so if you do have sensitive skin, you don't need to worry about getting irritated.
They also have just the regular strips, a bulk tin that comes with 500 strips (great gift), as well as the Dapper Dots for men!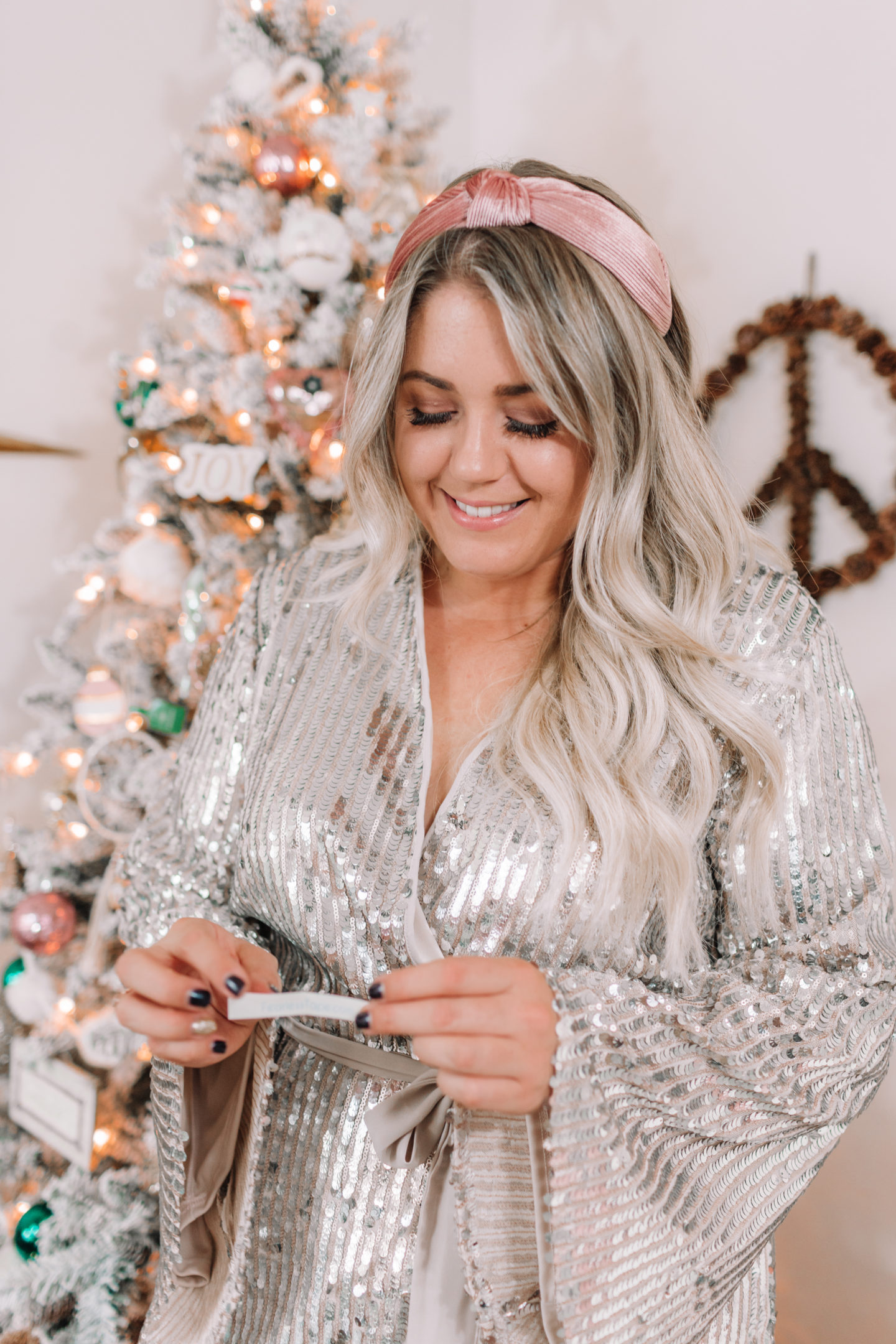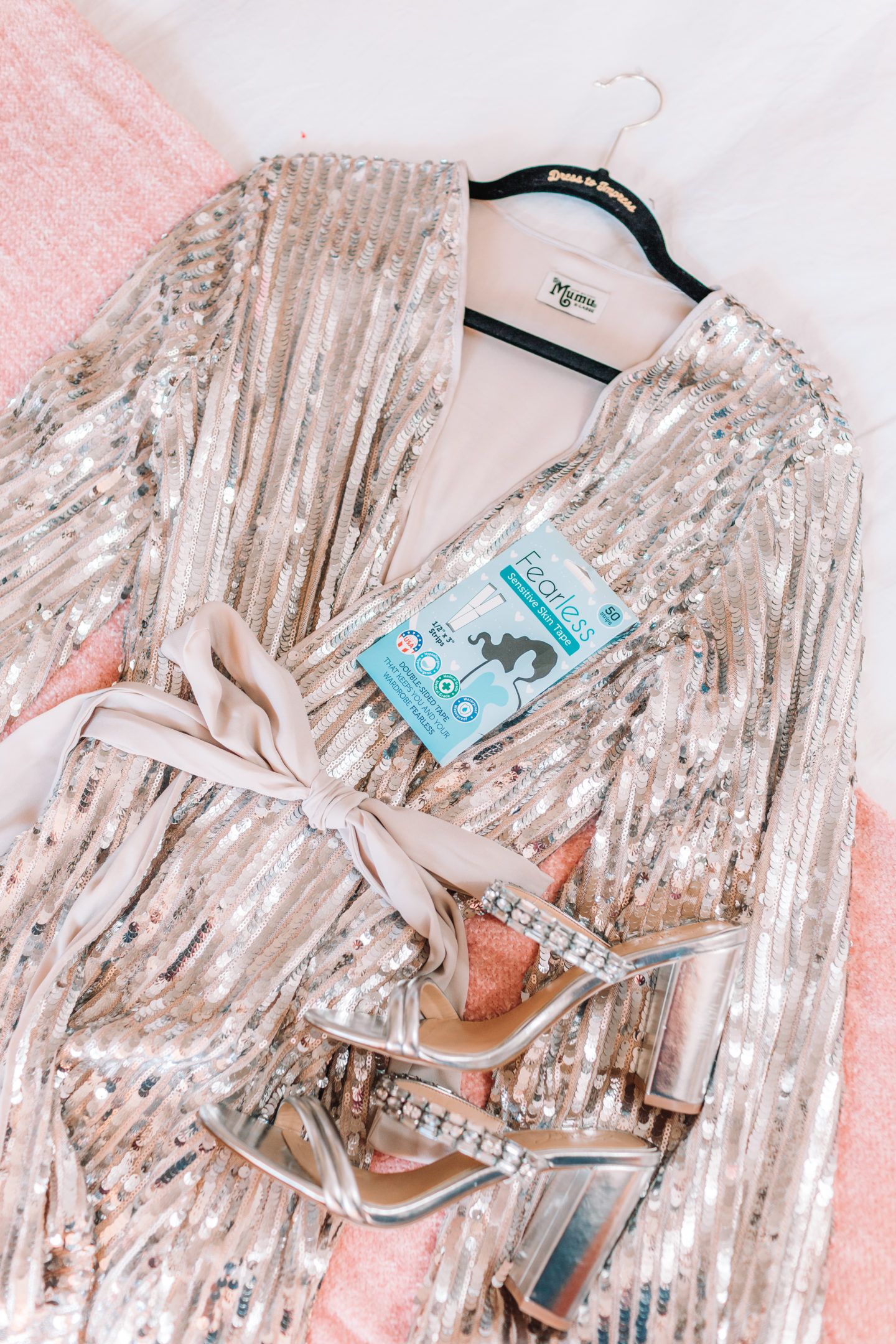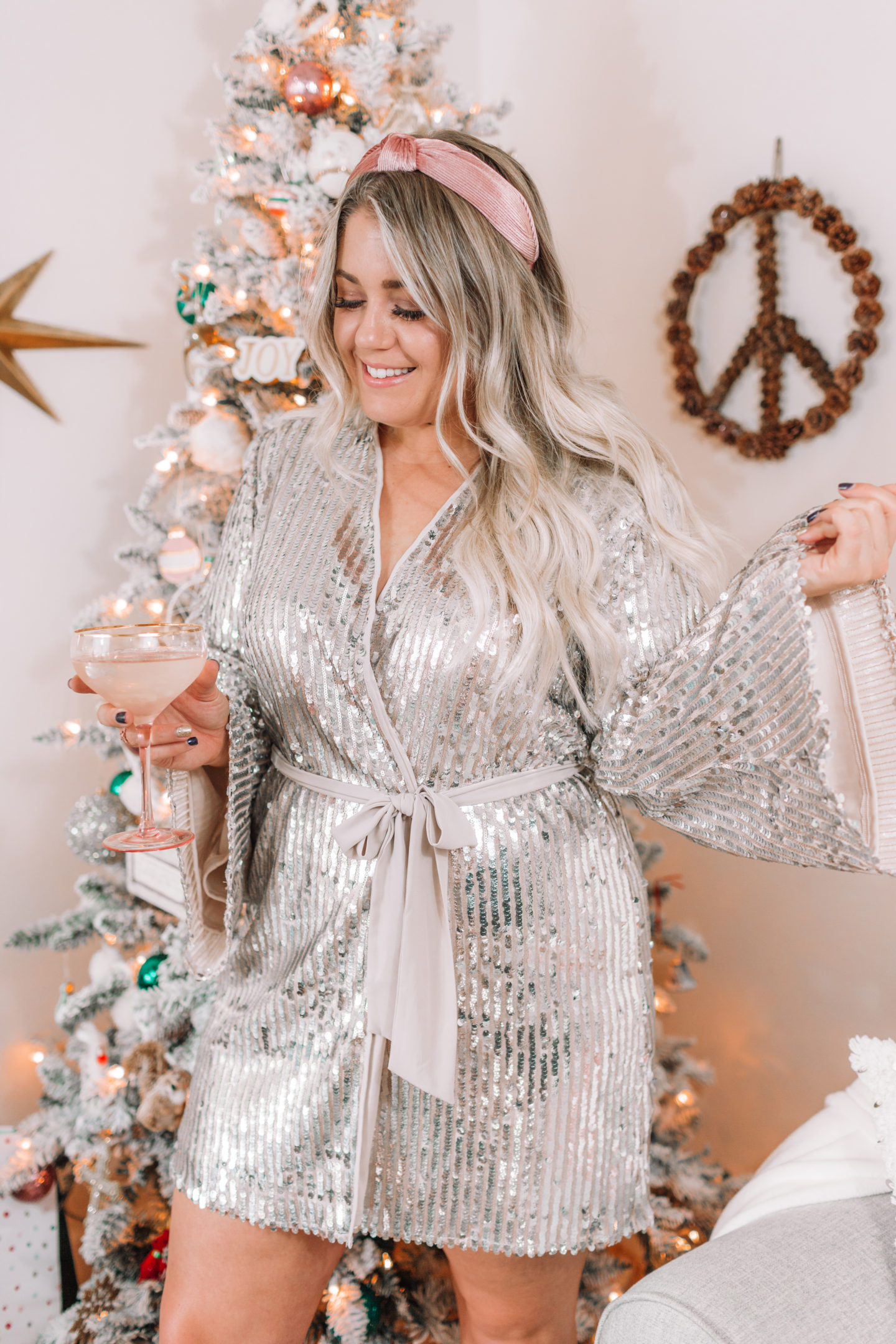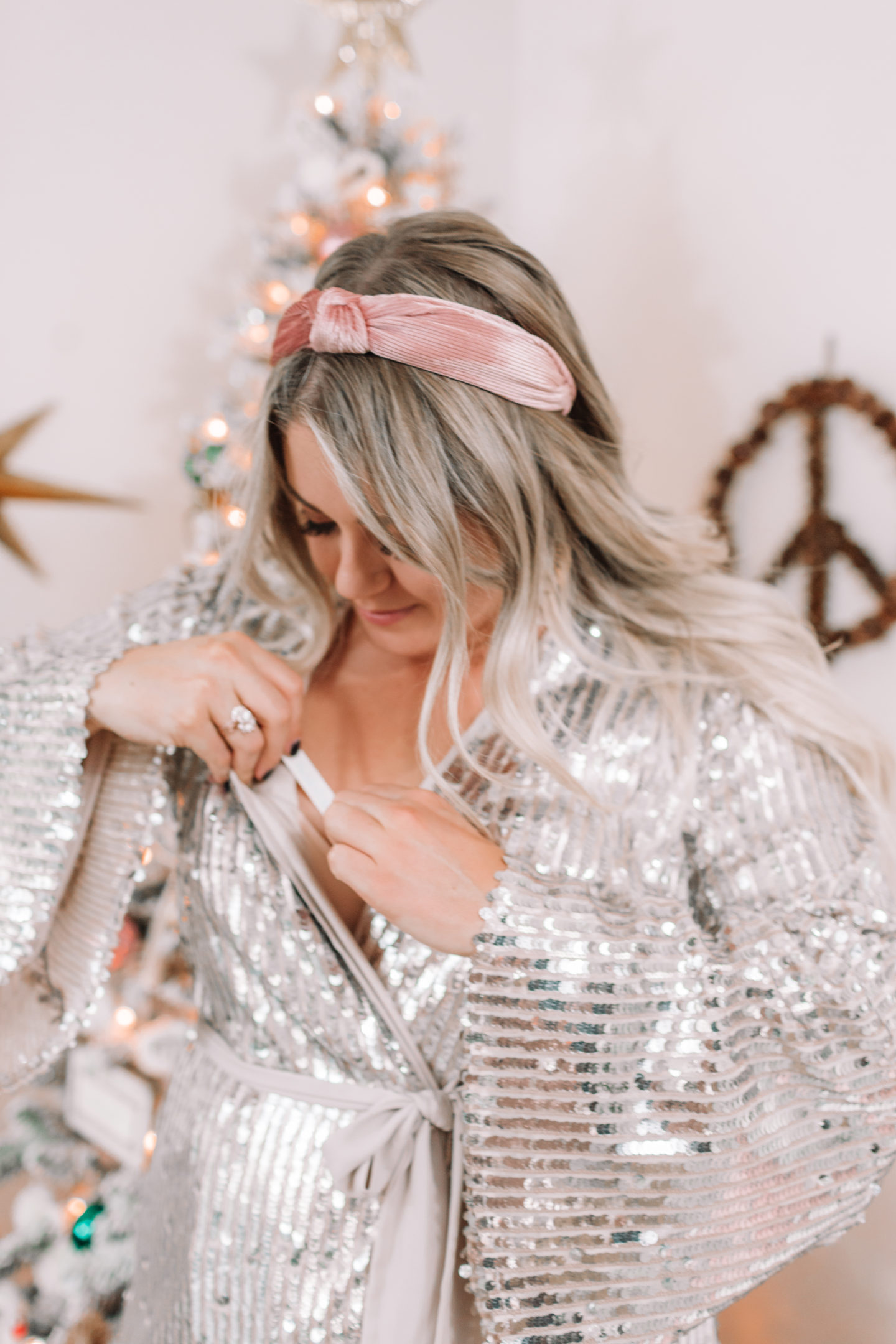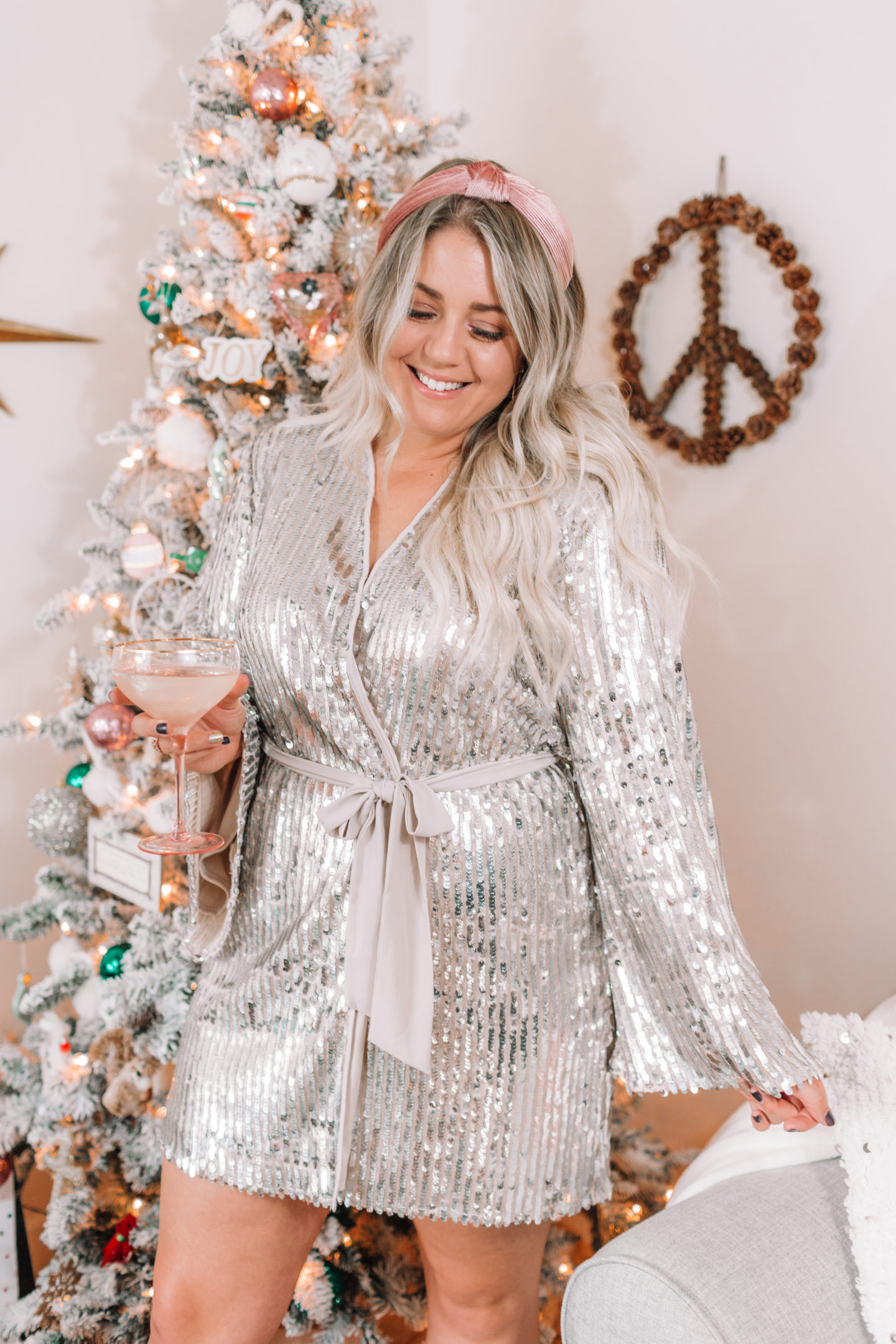 Dress: Show Me Your Mumu, Earrings: Kendra Scott
Fearless Tape was so kind to provide a discount code for all of you, so you can use it to buy some for yourself for the holiday season! It would also make a great little gift add-on for your fashionable friend! Use code WANDERABODE for 20% off!
For more holiday style inspo, visit my HOLIDAY category!

SHOP THE POST:

Thank you to Fearless Tape for sponsoring this post! As always all thoughts and opinions are my own.