/
Things To Do in Galveston, Texas + Where to Eat and Stay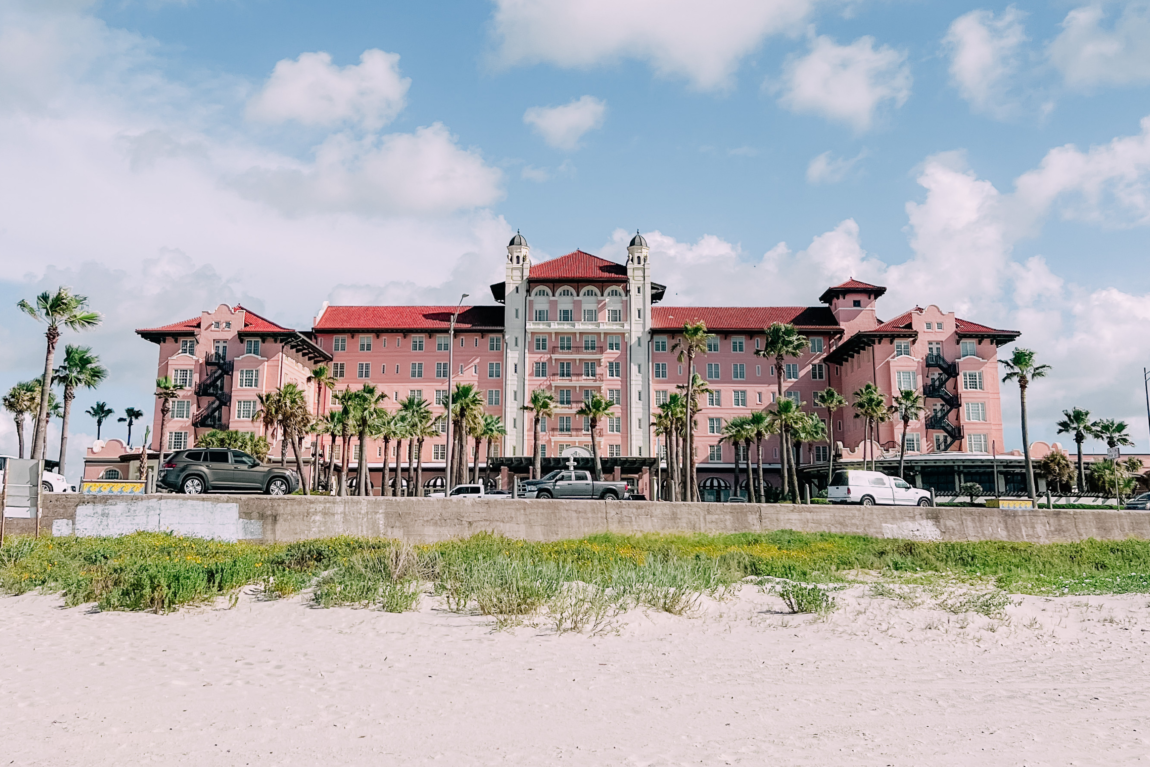 My husband and I took a short trip to Galveston, Texas at the end of July to getaway before I started a new job and soak in some sun and ocean air. I had heard from many Texas-natives that it isn't that great and there's not many things to do in Galveston. BUT, it seems like they've been fixing it up a bit and adding new and trendy places to the little beach town! I'd say it's a great place for Texans to go for a beach fix.
Like I mentioned, we were only there for a short time (Wednesday afternoon to Friday midday), so we didn't get to do everything that we wanted to (including going in the ocean 😂), but we did go to some fun spots for photo opps and places to eat. I'm going to share everything we did, including where we stayed!
Where to Stay in Galveston
The Oleander Hotel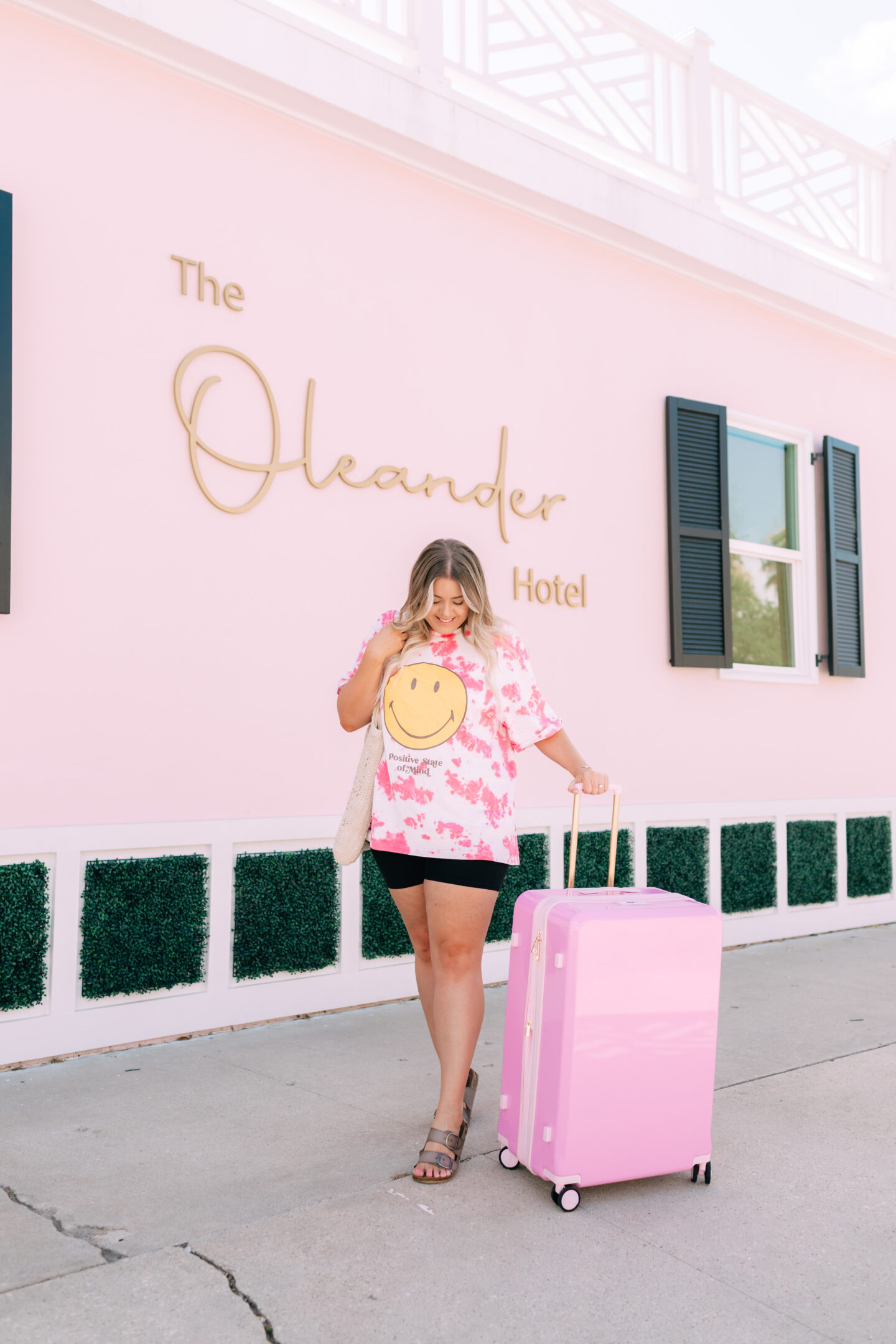 We stayed at The Oleander Hotel which is the cutest pink boutique hotel, right near the historic downtown area called The Strand (where all the shops and restaurants are). They just opened up this year, in February 2022, so this is one of the places that's upping the "instagrammable" status of Galveston!
The Galveston Airbnb consists of 10 rooms–four 4 person rooms (2 queen beds) & six 2 person rooms (1 king bed). It would be perfect for a girls getaway with 3 of your besties, or a romantic beach getaway with your S/O! We stayed in room 9, which is one of the 4 person rooms.
Something that's fun about The Oleander Hotel is that each room is decorated differently and has its own style! The pieces they used are way cuter than any other standard hotel furniture you'll find in Galveston hotels.
The owner, Emily, also owns The White House vacation rental & Emily's On The Island which is a 3-room Airbnb. She and her husband are homebuilders, remodelers and designers on Galveston Island. I love what they're doing–using their design expertise to up the ante of Galveston, TX hotels!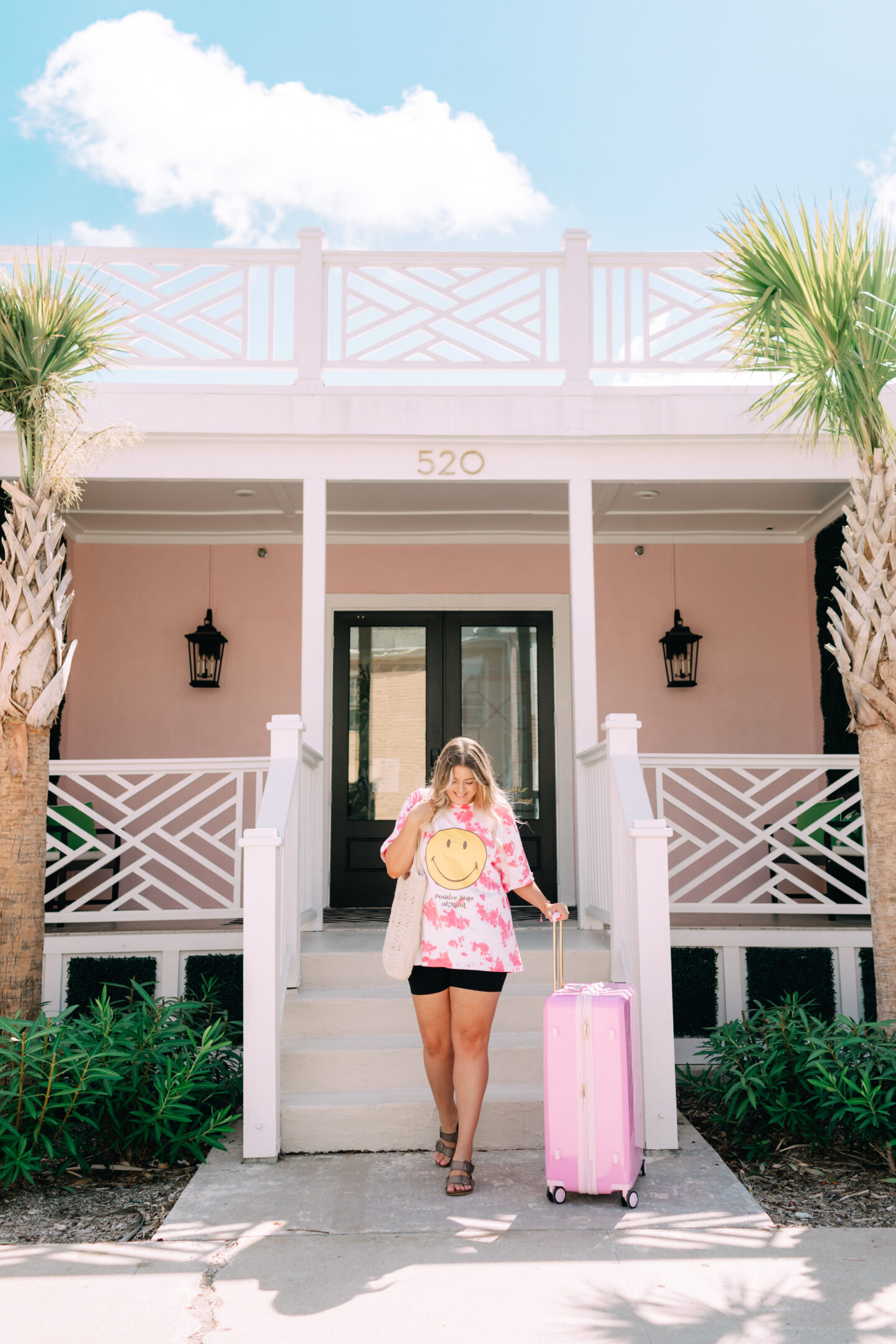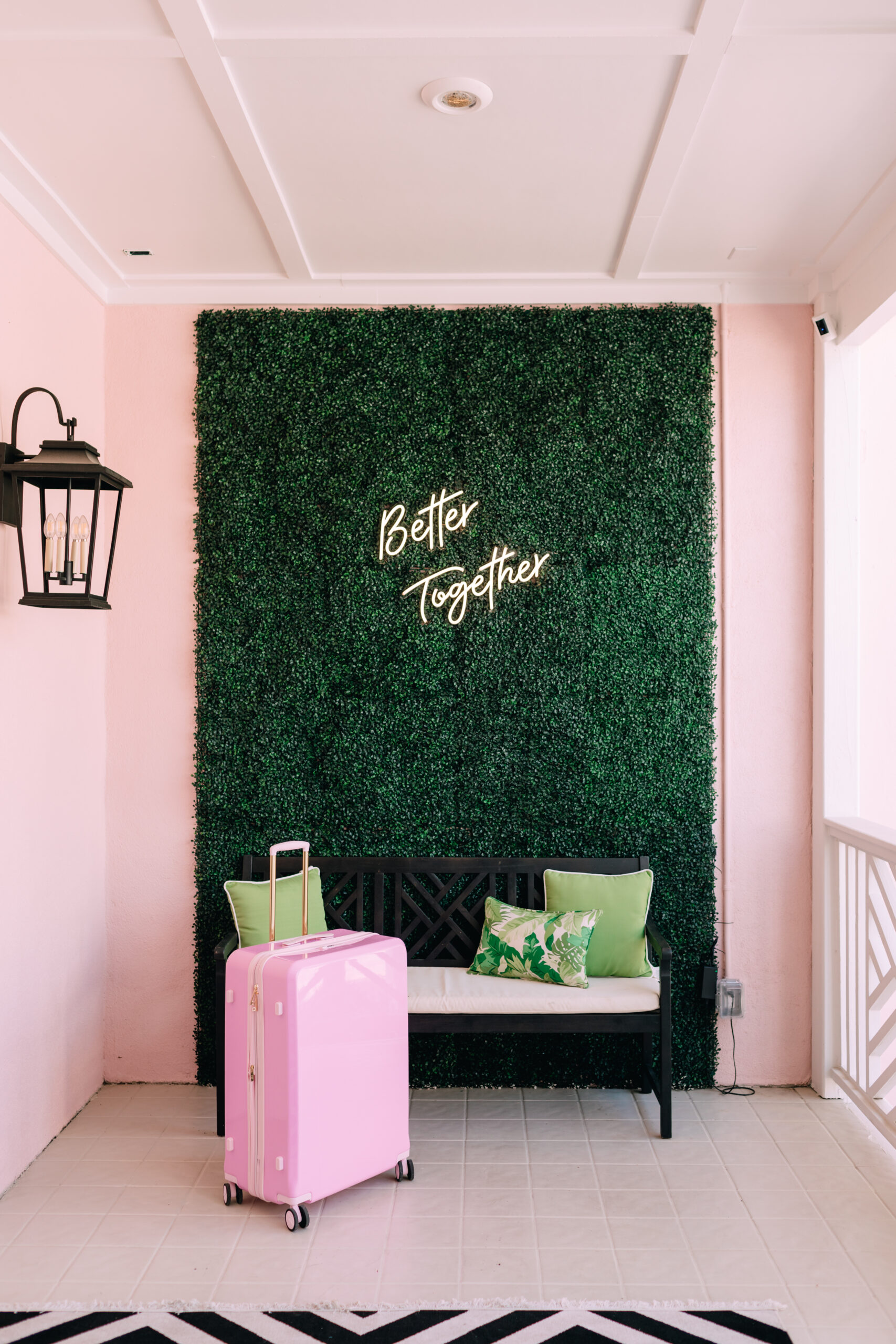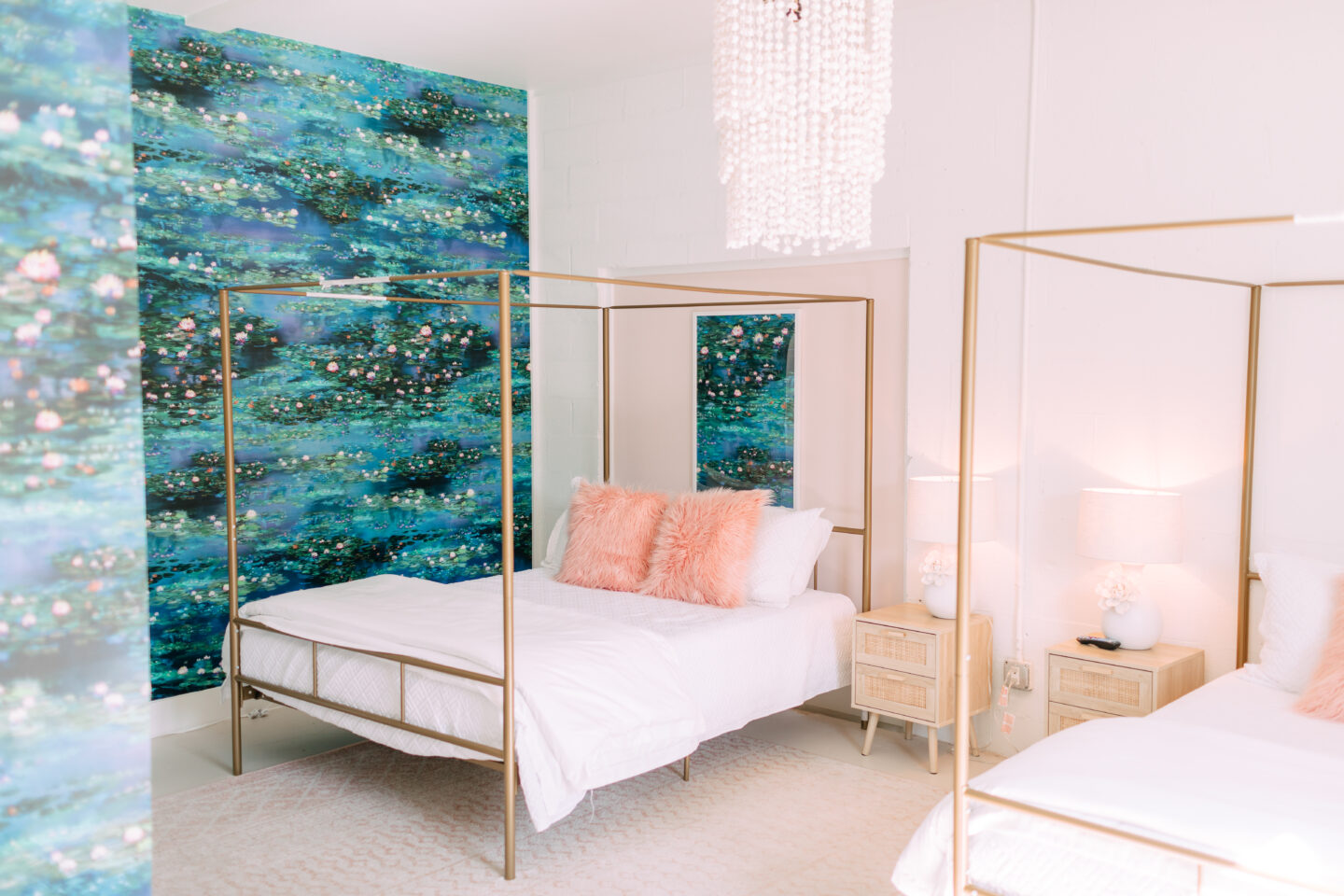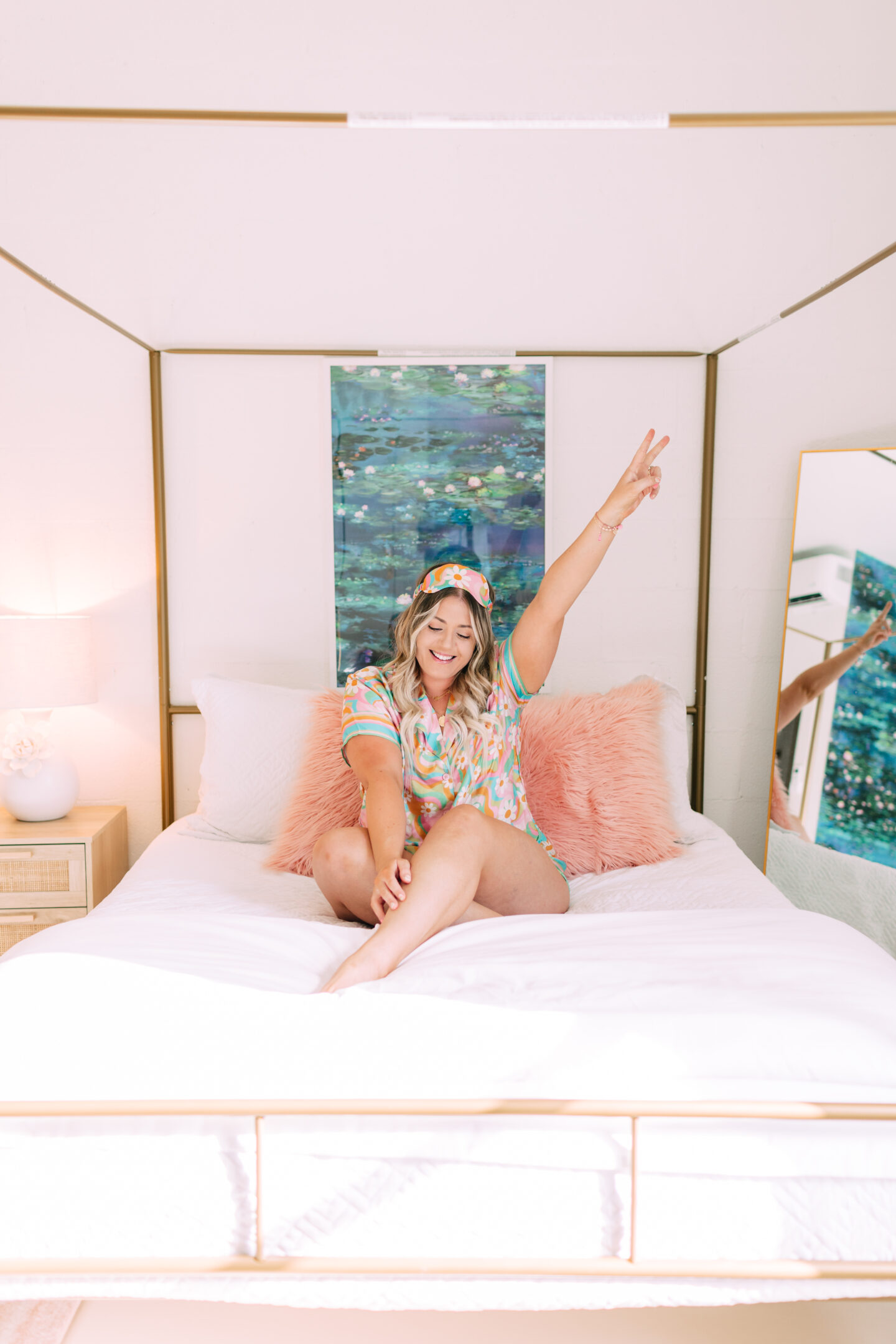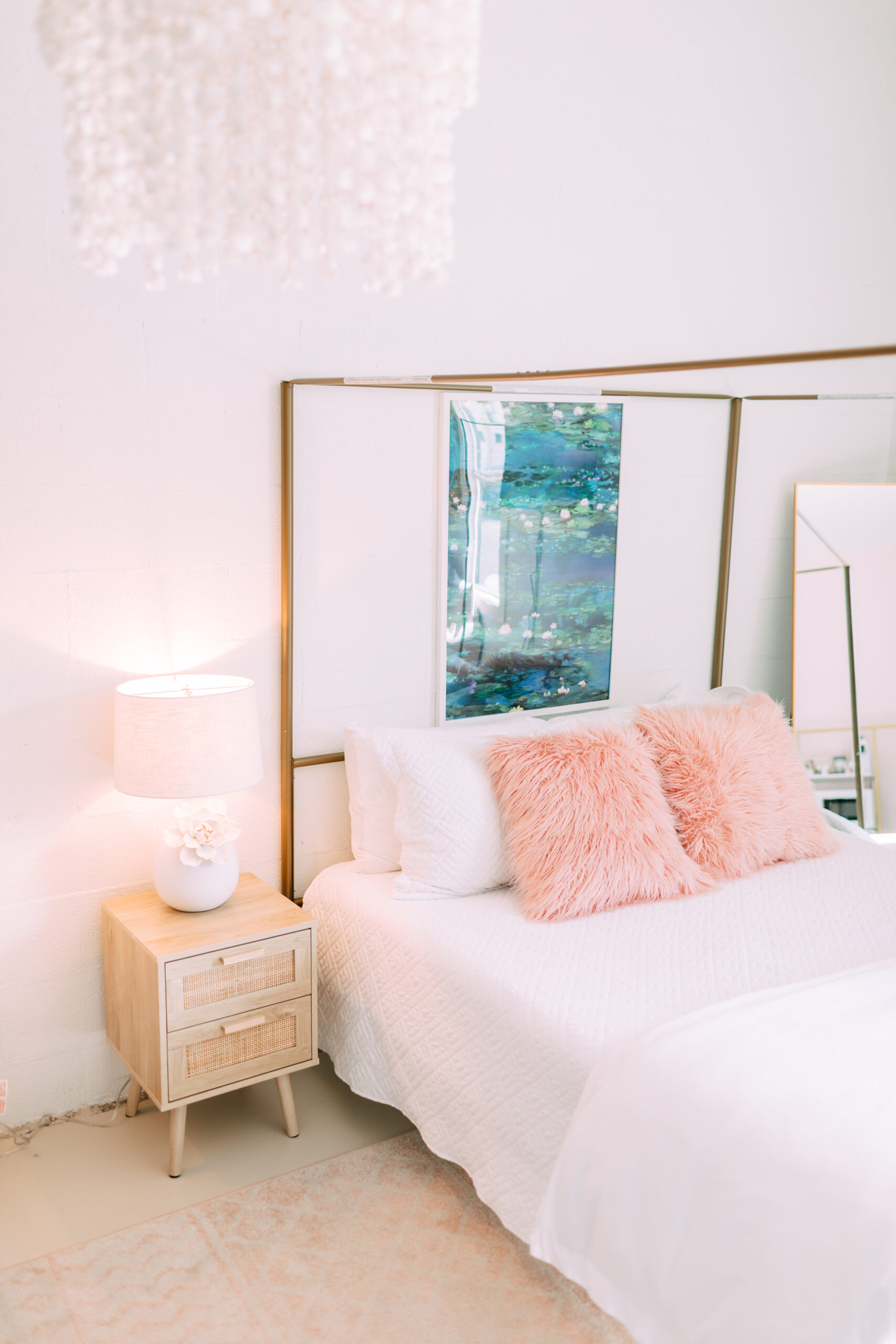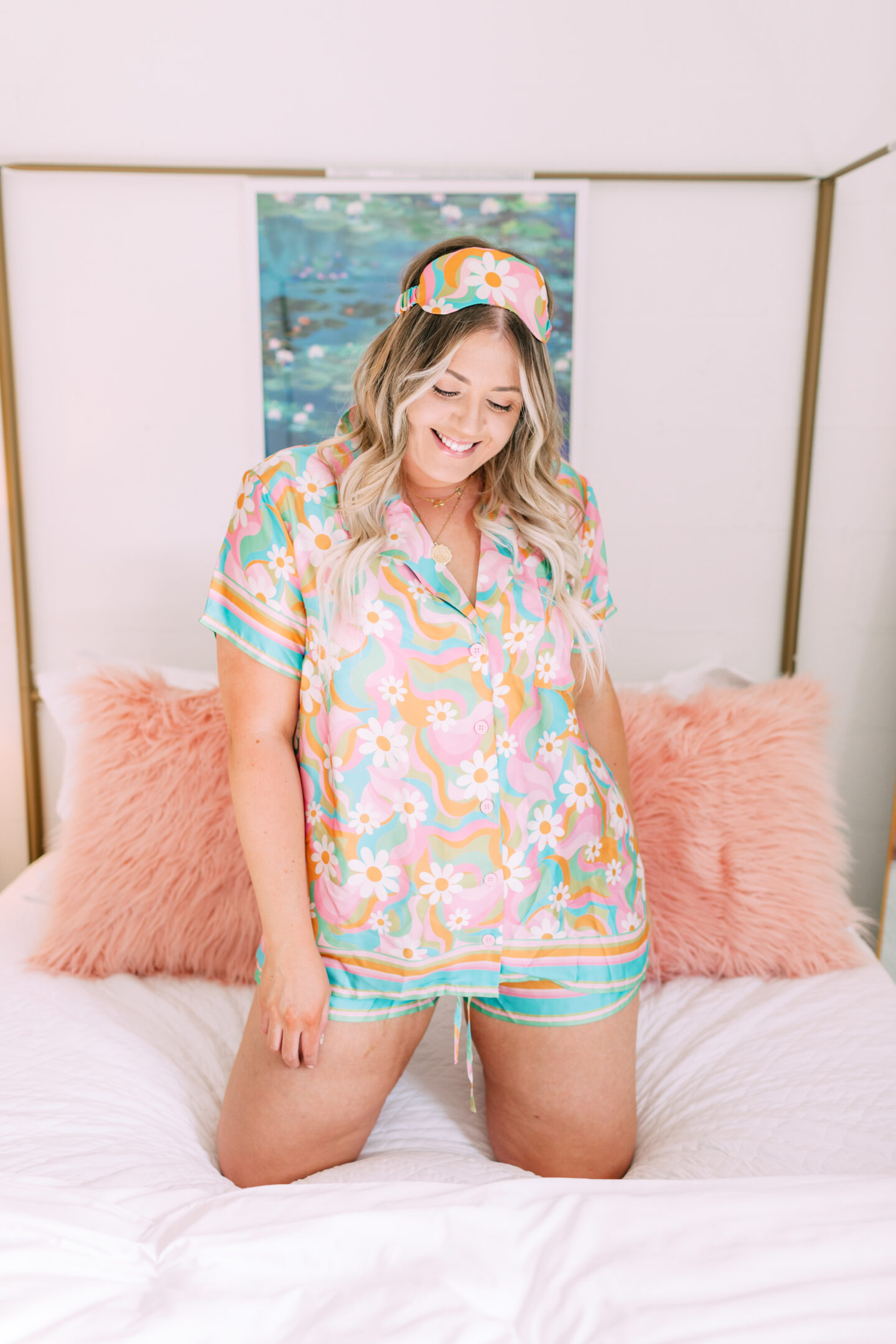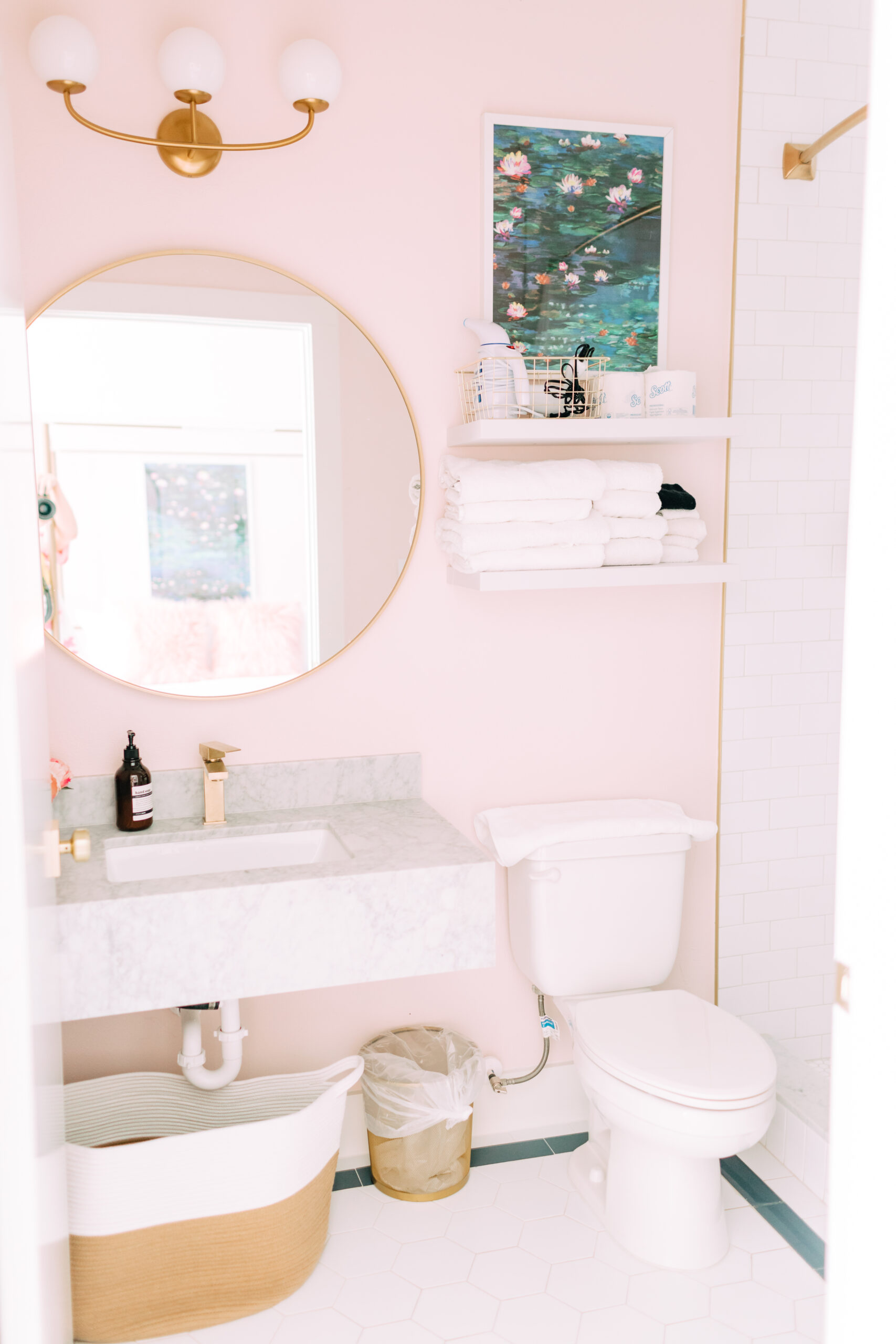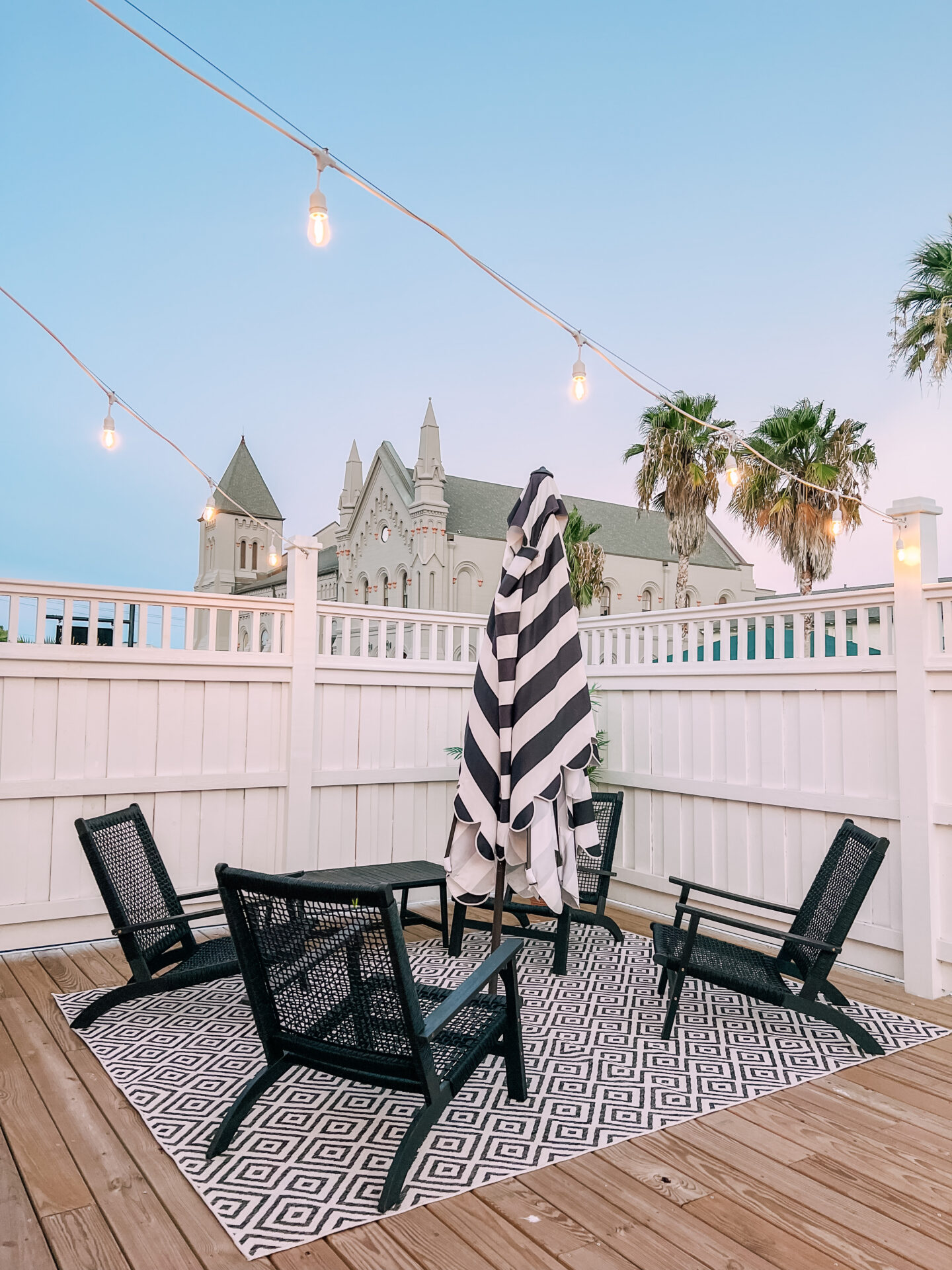 Grand Galvez
The Grand Galvez, also known as The Queen of the Gulf, is STUNNING. It reminds me of the Don CeSar in St. Pete, FL, which is also pink and has similar architecture.
The Grand Galvez "is the only historic beachfront hotel on the Texas Gulf Coast and renowned as one of the finest Galveston hotels on the beach." It was renovated back in 2011, but is currently being renovated again, just 11 years later! The exterior of the hotel actually used to be white, but they just painted it pink, which I'm all for ☺️ They are also currently renovating the rooms, and just finished the restaurant (see more about that later in this post), lobby, and boutique.
The Grand Galvez also has the best pool in Galveston! Since we weren't staying at the hotel, we couldn't access the pool area, but it looks gorgeous in photos.
This beautiful historic hotel also hosts many weddings each year, and I can't even imagine how magical it would be to get married there!
NOTABLE GRAND GALVEZ HISTORIC FACTS
Hotel built with $1 million following the devastating 1900 hurricane
Known as "Queen of the Gulf"
Opened on June 10, 1911, at 6 pm
Rooms were $2 per night in 1911
Temporary White House for Franklin Delano Roosevelt
Served as WWII Coast Guard Facility
Former celebrity guests include Frank Sinatra and Dean Martin
Headquarters for "Pageants of Pulchritude," predecessor to the Miss Universe Pageant
The Spa at the Grand Galvez was built in 2008
$11 million centennial renovations in 2011
source: Grand Galvez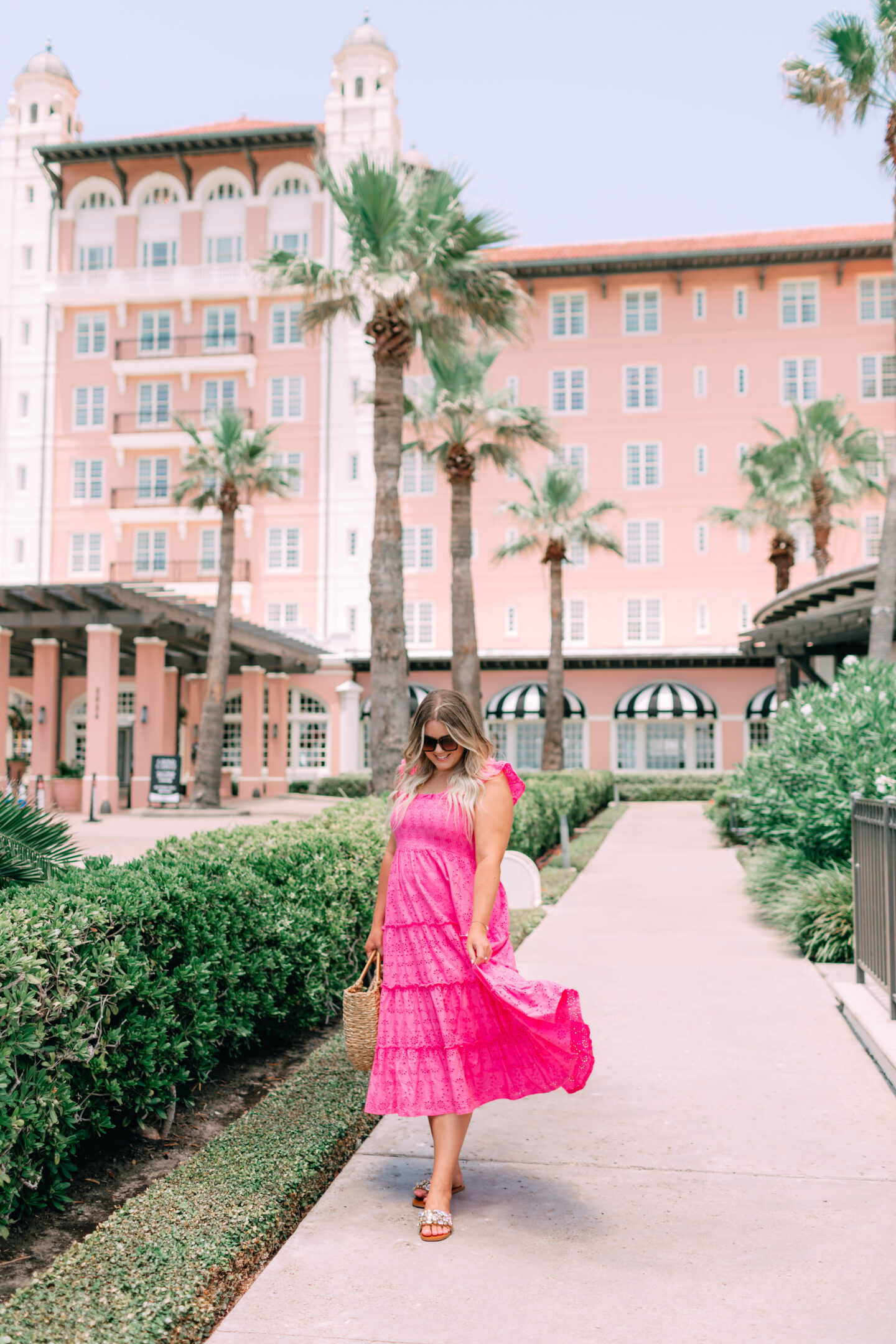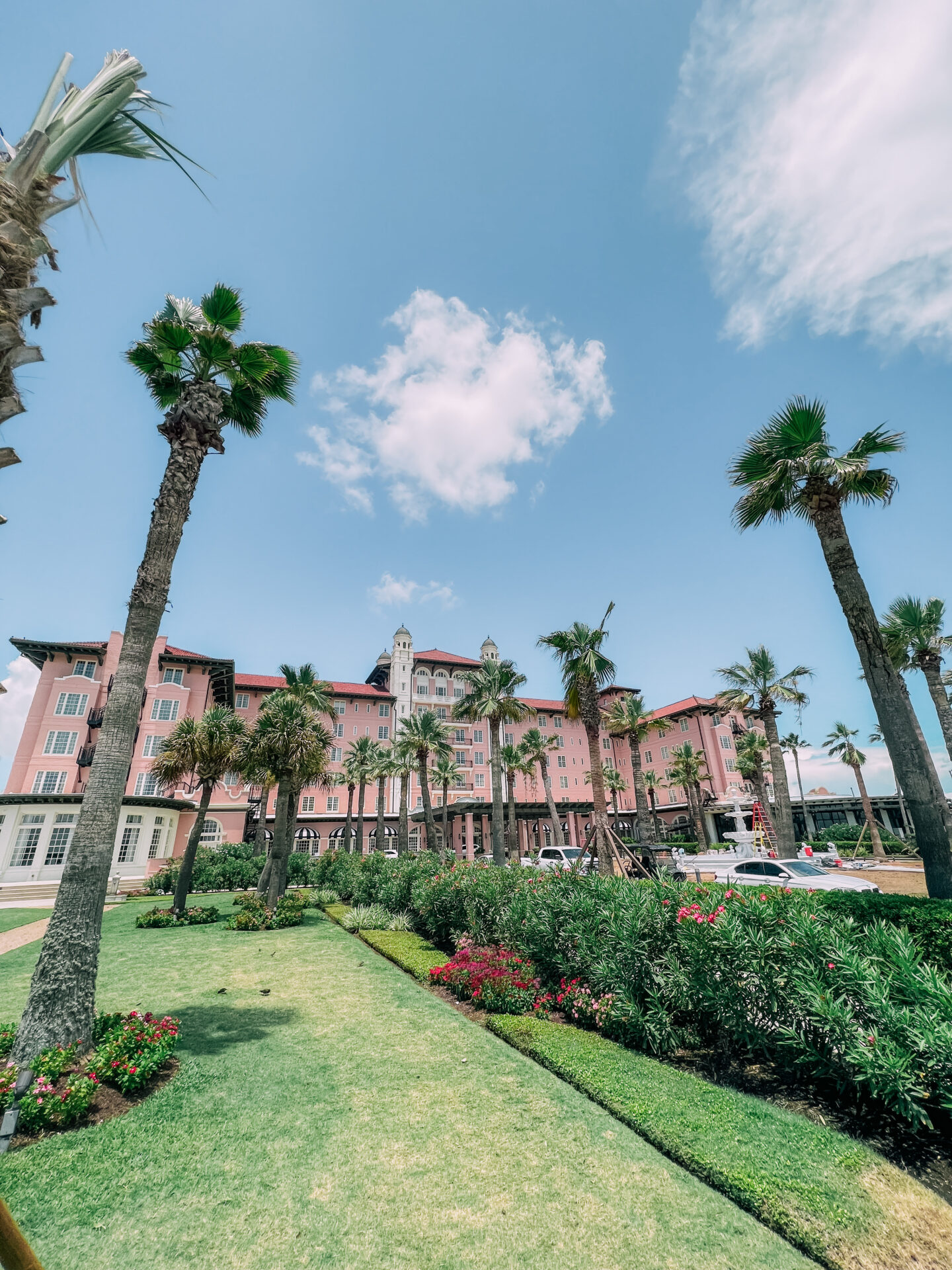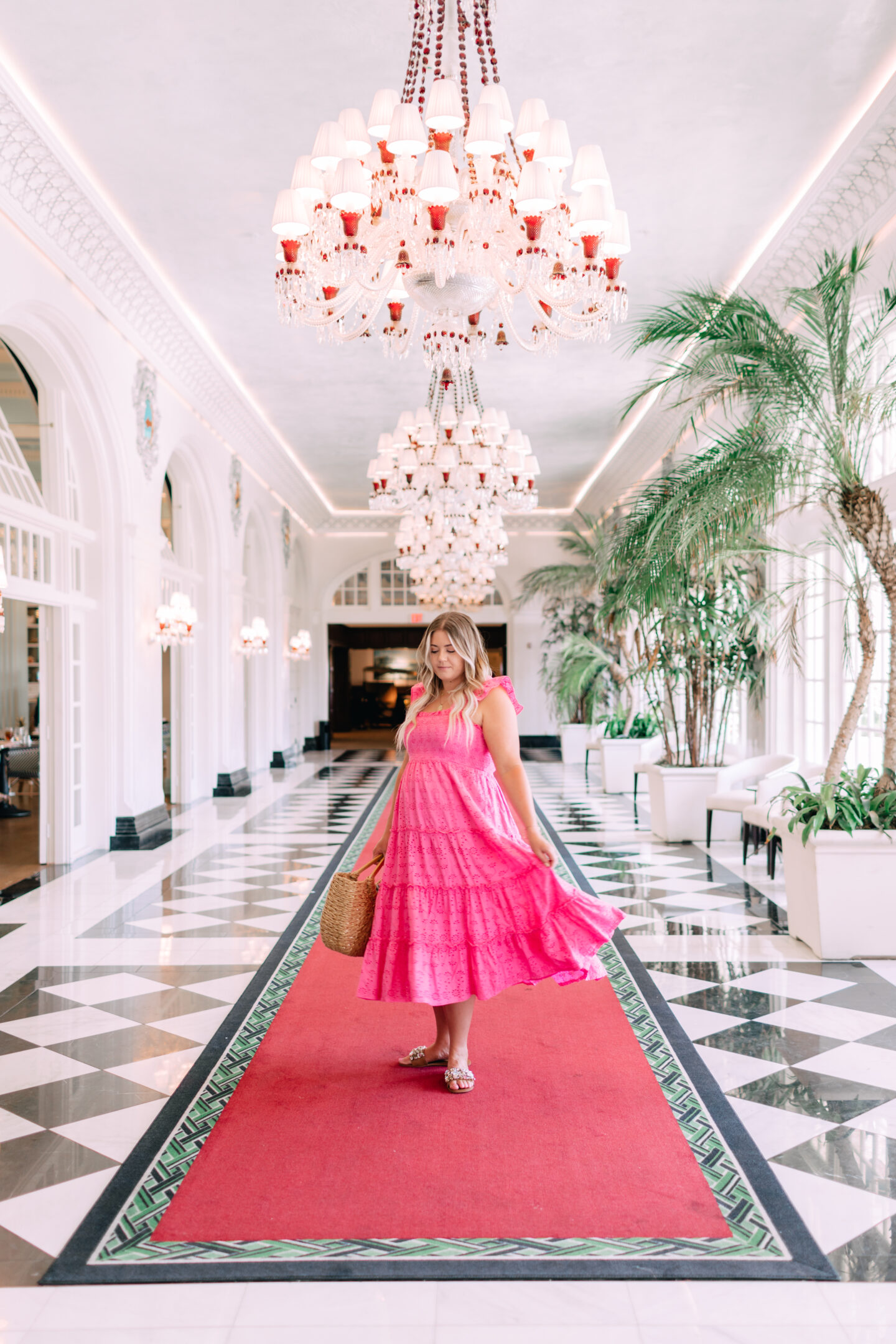 Things To Do in Galveston
Go to the Beach
Like I mentioned at the beginning of this post, we actually didn't make it into the ocean… or into our bathing suits for that matter 😂 We were planning on going to the beach in the afternooon on the full day that we were there, but opted for a nap back at our hotel instead 🙃 We also didn't have a beach umbrella or anything and since it was about 90 degrees, we felt like we would fry without any coverage. There are some beaches in Galveston though where you can rent chairs & umbrellas!
Best beaches in Galveston
East Beach – This beach is very family friendly and perfect for long beach days with restrooms, showers, chair and umbrella rentals, children's playground, concessions and other amenities. Alcohol is allowed.
Stewart Beach – Family friendly! It has a playground, outdoor pavilion, chair and umbrella rentals, showers, lifeguards on duty
Jamaica Beach – This area of the island developed so much with restaurants, vacation rentals, camping, & a resort it is now its own town!
Crystal Beach – If you're willing to make a day of it, take the ferry over to the Bolivar Peninsula and go to Crystal Beach. It's more secluded and there are no rentals and minimal restrooms, but you can drive your vehicle directly onto the sand, set up a grill, and walk right into the water.
San Luis Pass Beach – If you want the seclusion like Crystal Beach but don't want to take the ferry, San Luis Pass Beach is on the west end of the island and is the prefect alternative.
Babe's Beach – Newly restored area with vacation rentals just across the street from the beach! Large beach area with lifeguards on duty.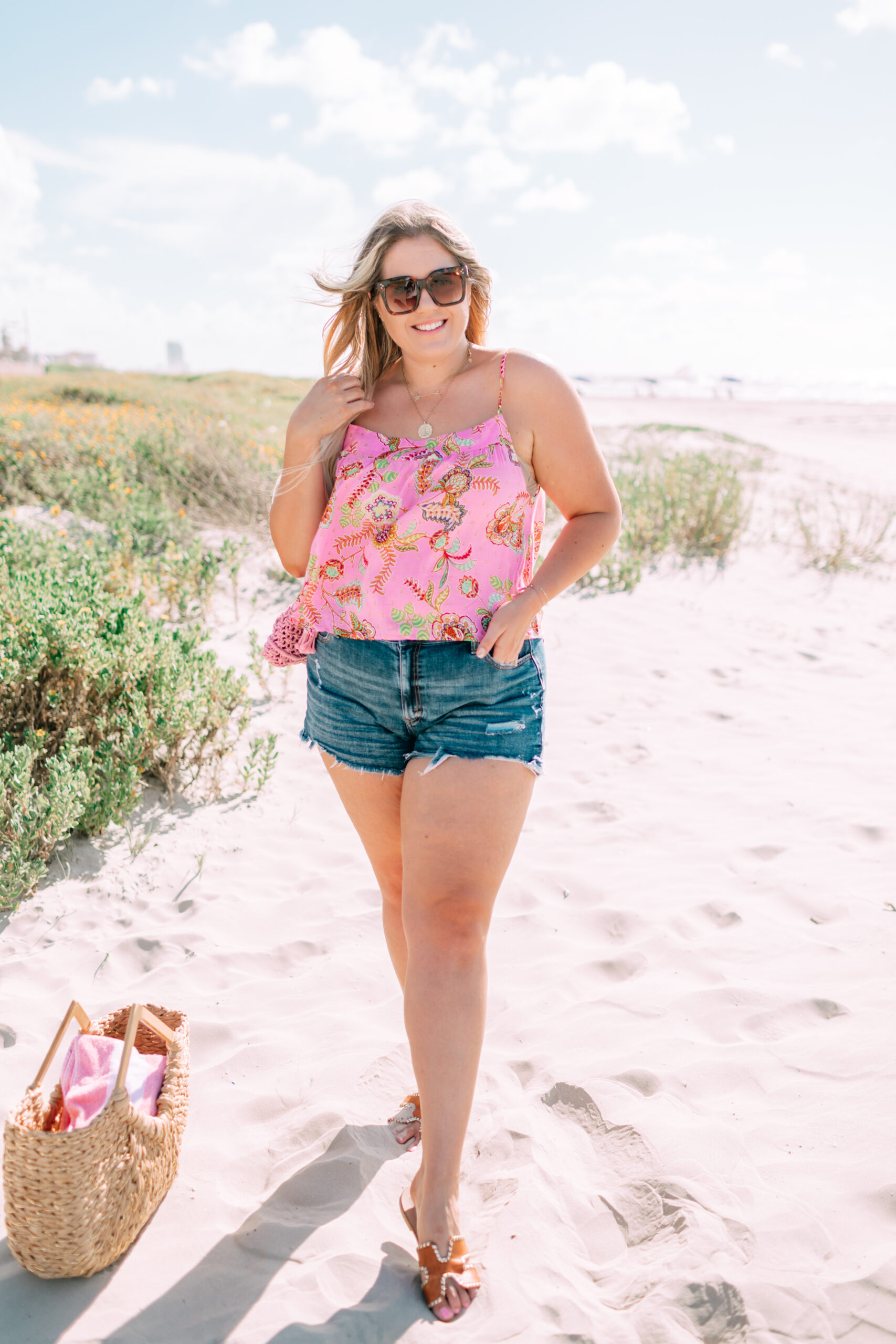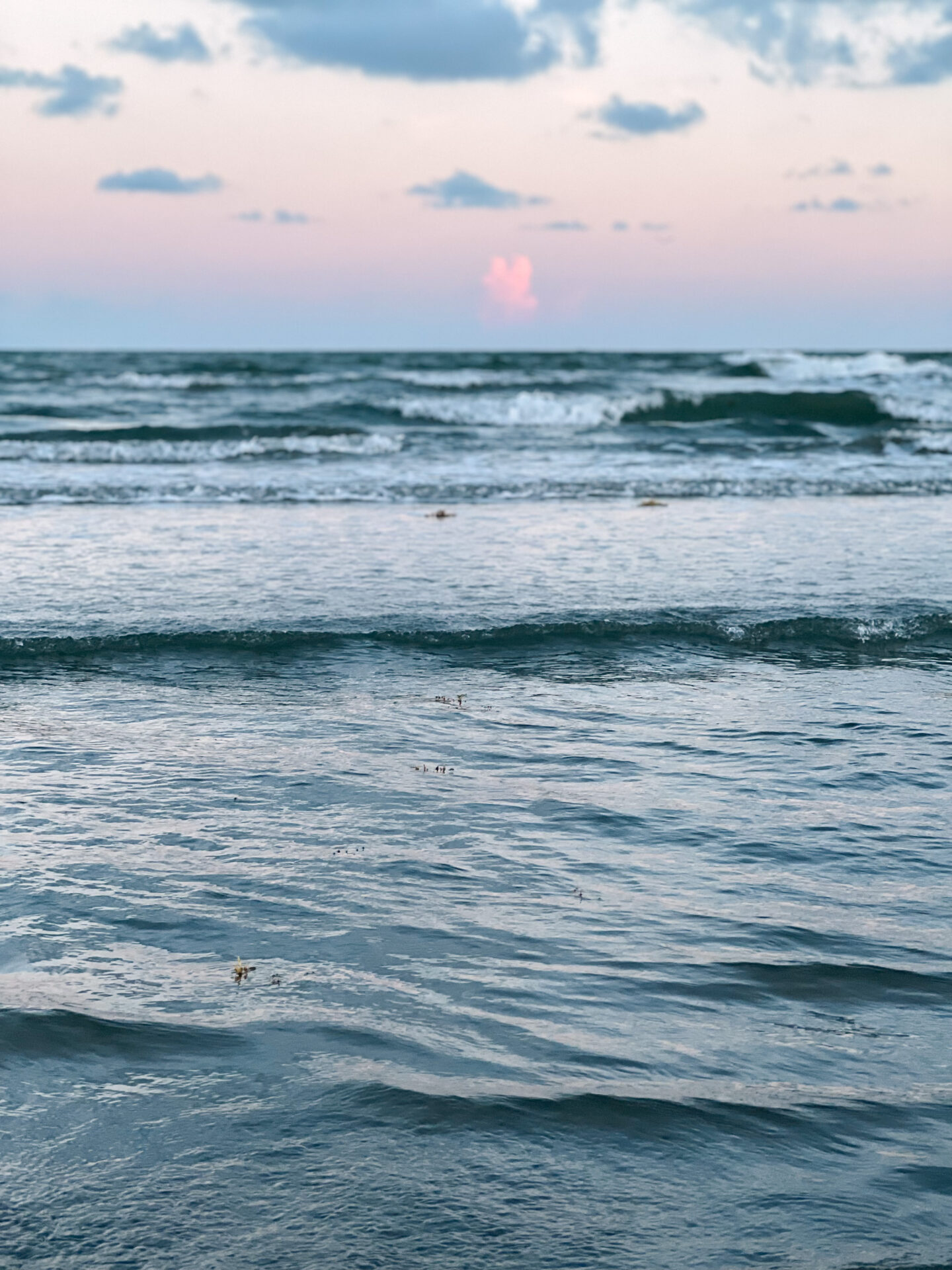 Pleasure Pier
If you're a fan of roller coasters and amusement park rides or if you have kids that are, you should for sure stop by Pleasure Pier! You have to pay for admission and can buy a day pass, weekend pass, single ride, or you can buy a walk on pass to just take a walk along the pier, grab some food, and shop for souvenirs. If Colton liked amusement park rides I would have made him go on one with me, but since he doesn't we opted to take a pass this time around!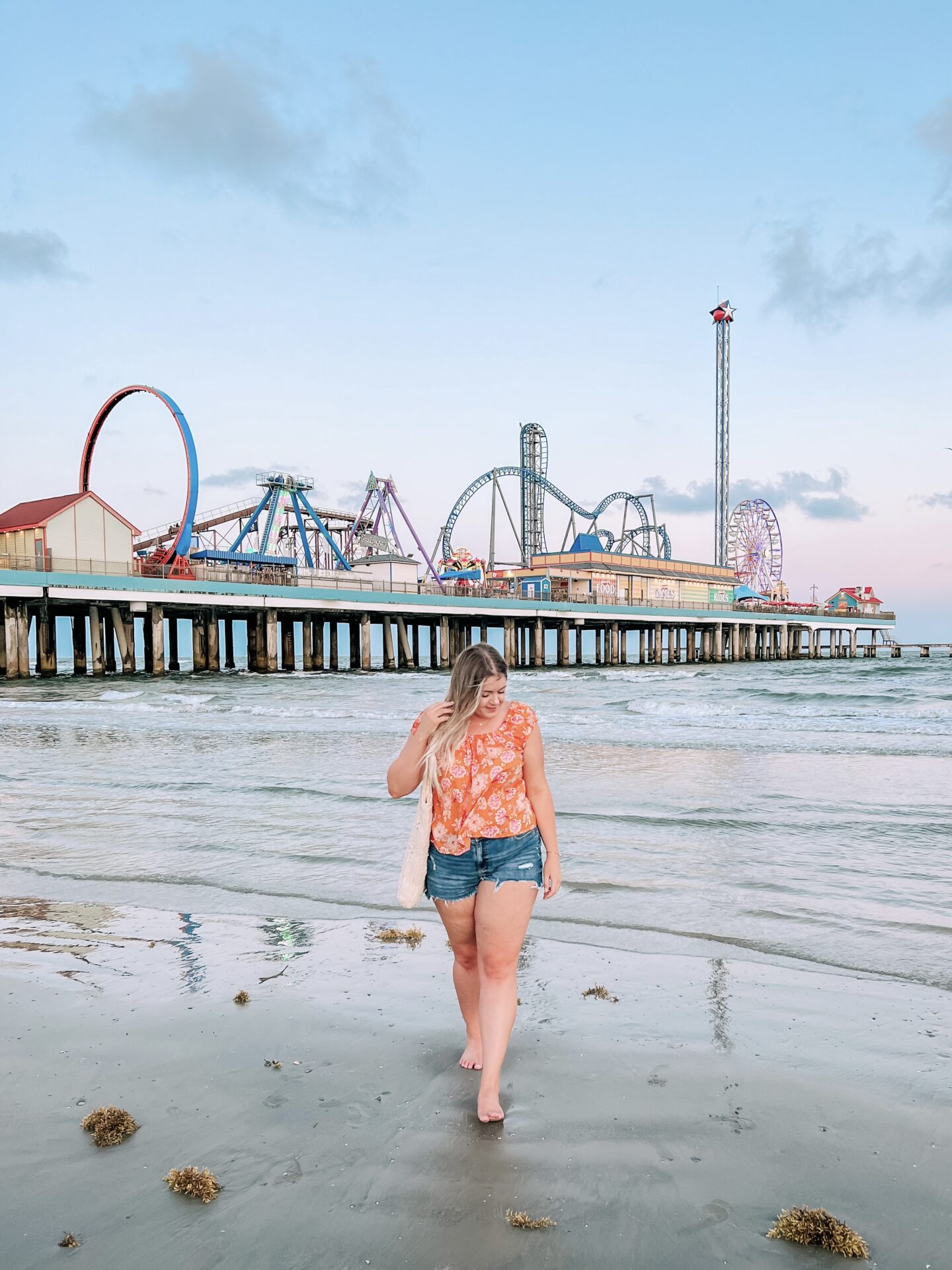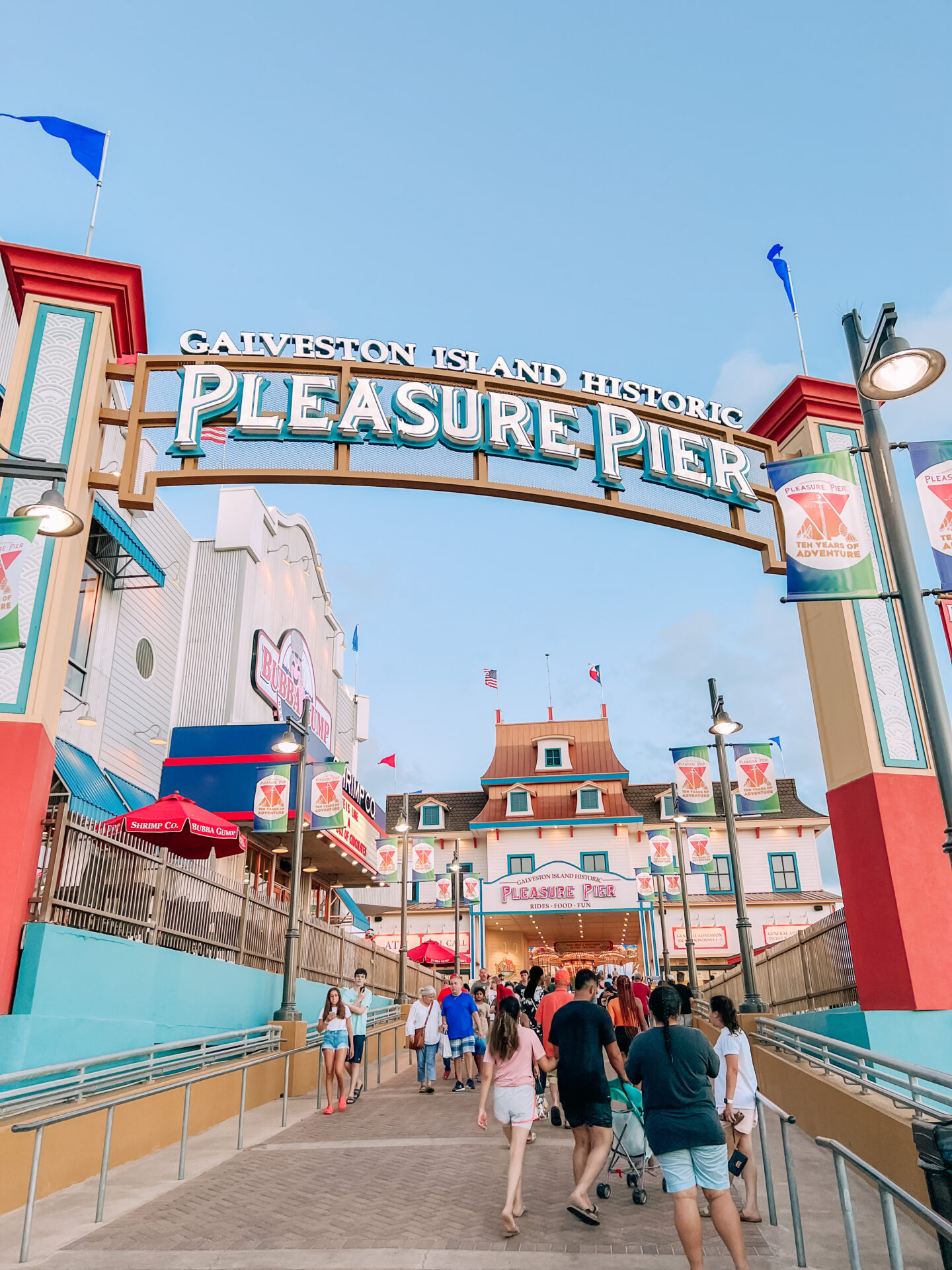 Look at the Historic Homes
One of the things I was most excited about going to Galveston was to see all the cool historic homes and architecture. Many of these homes are from the late 1800s! I love all the different colored ones too–reminds me of Charleston or something!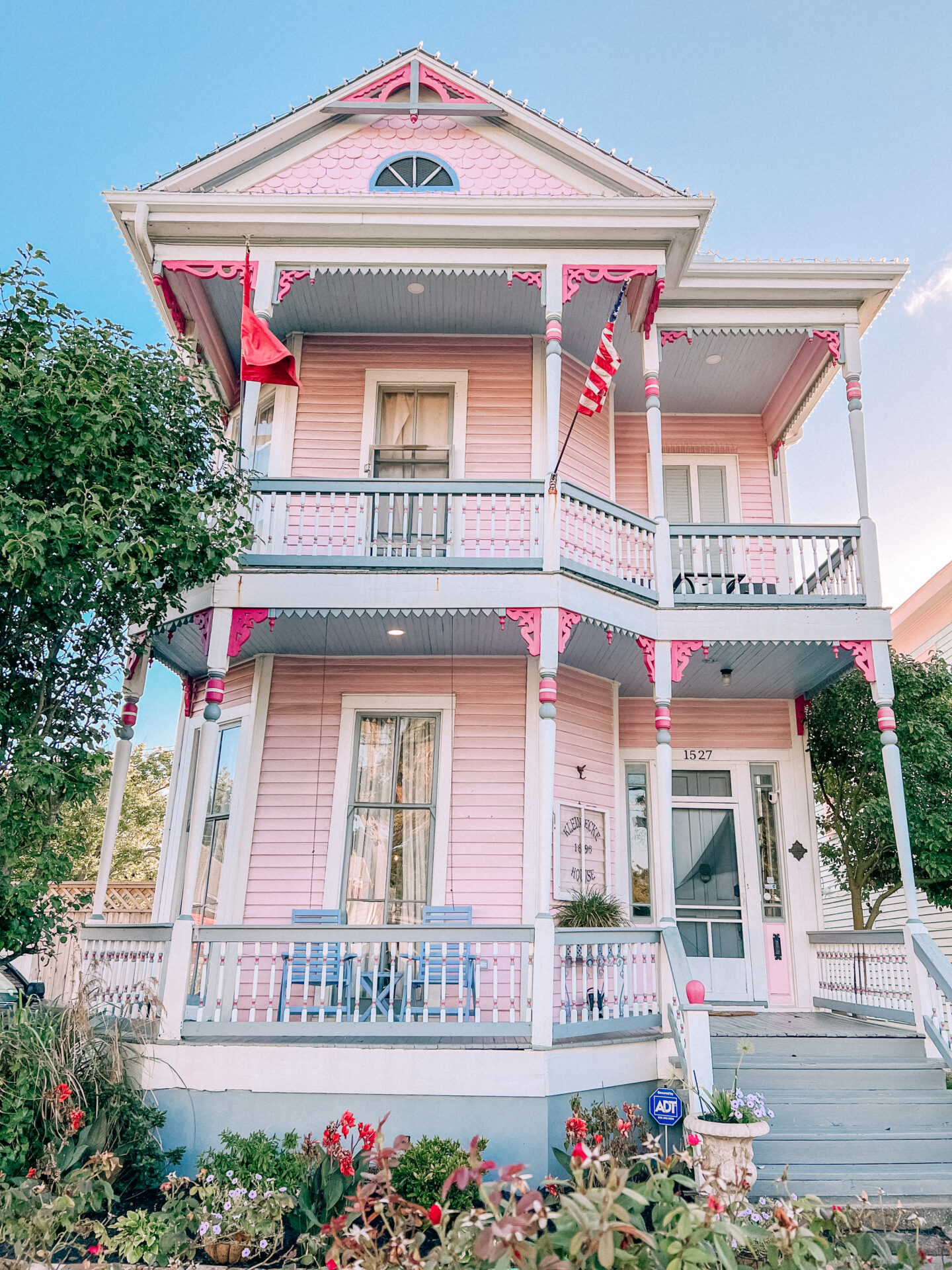 Walk Around The Strand
The Strand is an area in the north part of the island with tons of restaurants and shopping. It's the main historic area of the island so the architecture of the buildings is gorgeous, which makes it fun to just walk around.
We grabbed some ice cream at La King's Confectionery which is the coolest 1920's old-school candy maker & ice cream parlour.
Just across the street from La King's is this "Greetings from Galveston" mural that you see below!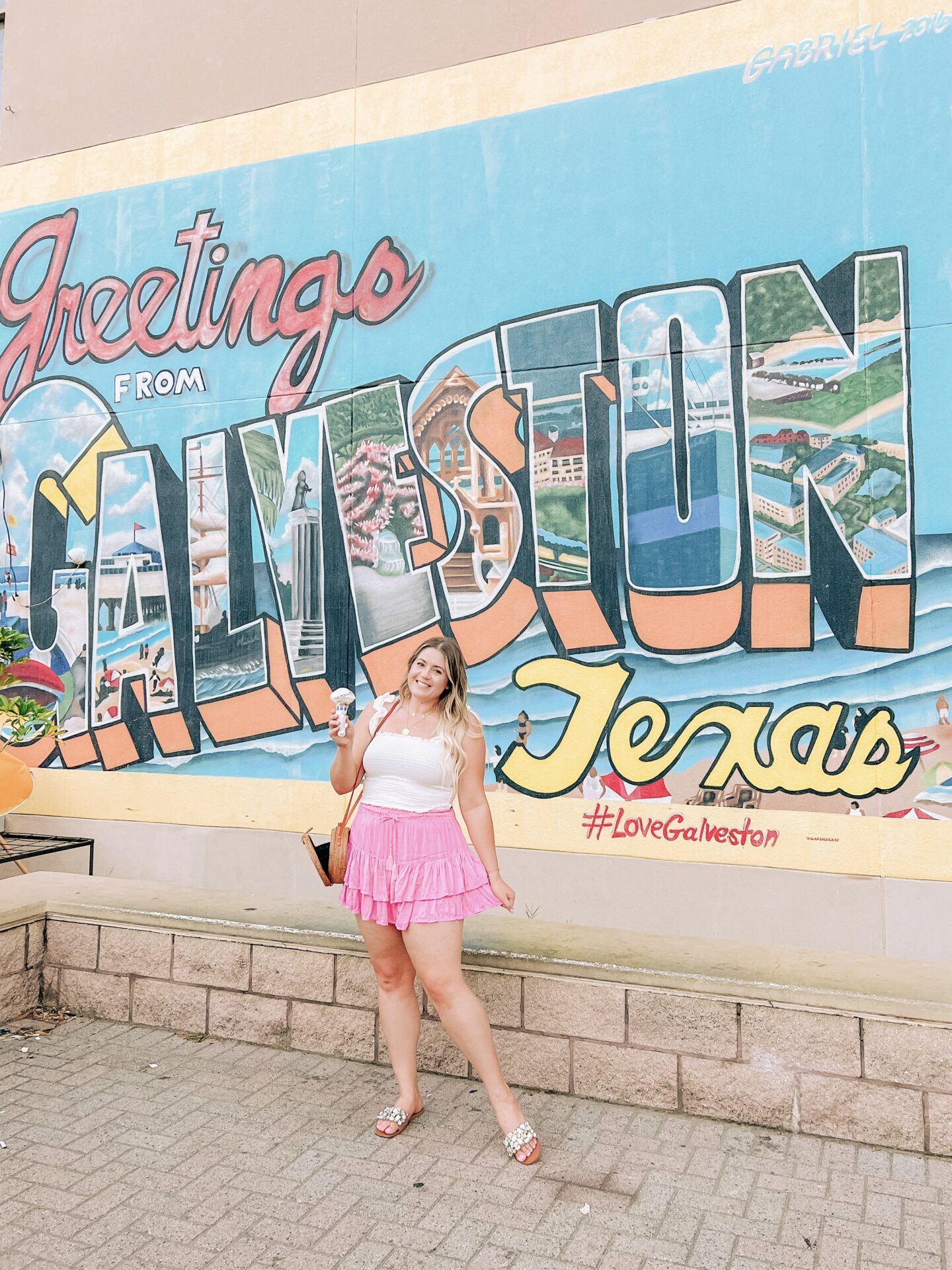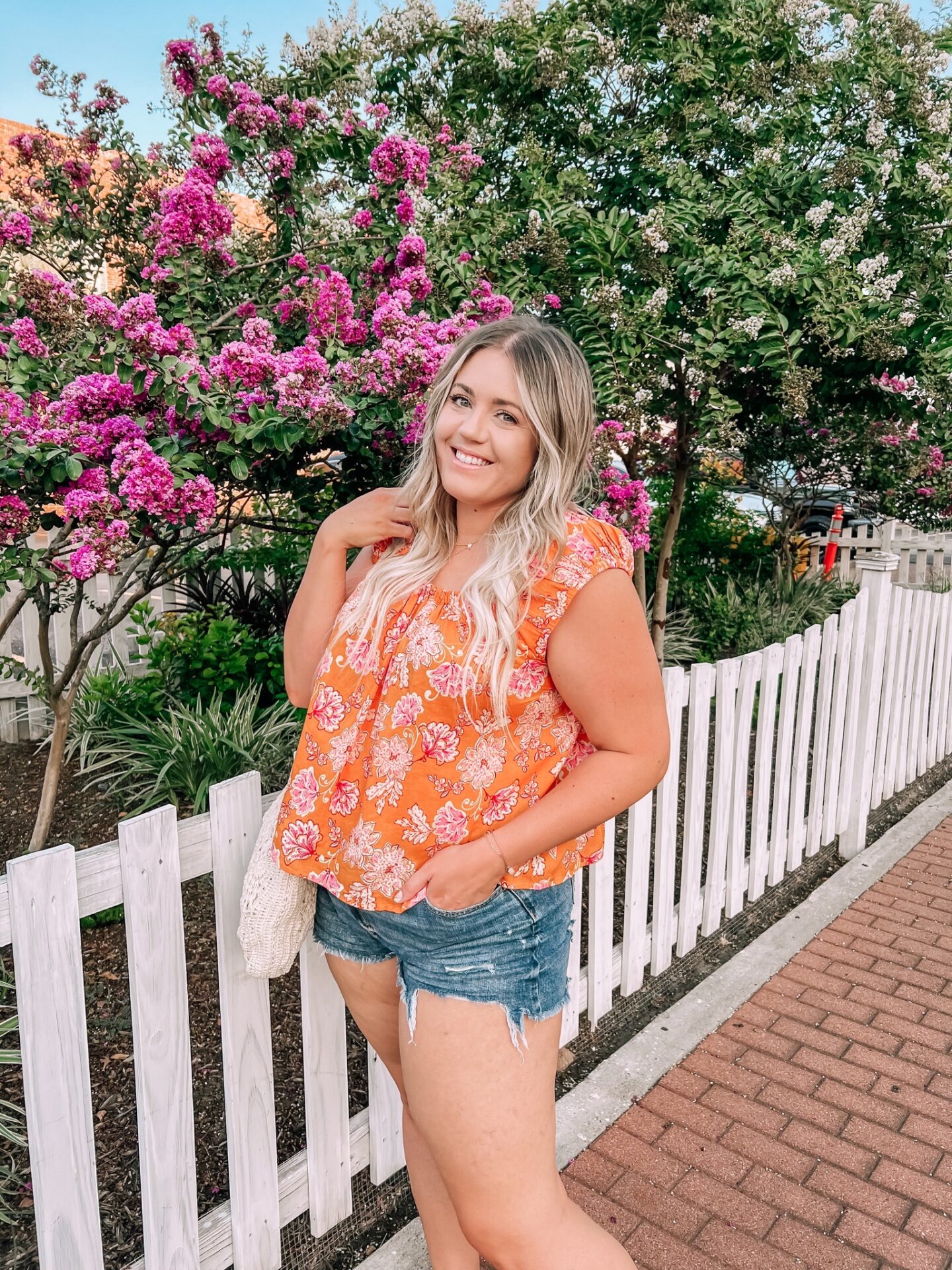 Where to Eat in Galveston
Grand Galvez Grill
As I mentioned earlier in this post, the Grand Galvez was just recently renovated and their restaurant is now an influencer's dream 😍 I'm so in love with the pink palm print booths and it just gives me Palm Beach vibes.
Both Colton and I ordered the Texas BBQ Pulled Pork Sandwich and it was so good. The cocktail I'm holding in the picture is the Bikini Martini, and I will say it was VERY sweet. I don't normally order drinks like that, so I should've just stuck with what I usually get–a classic margarita!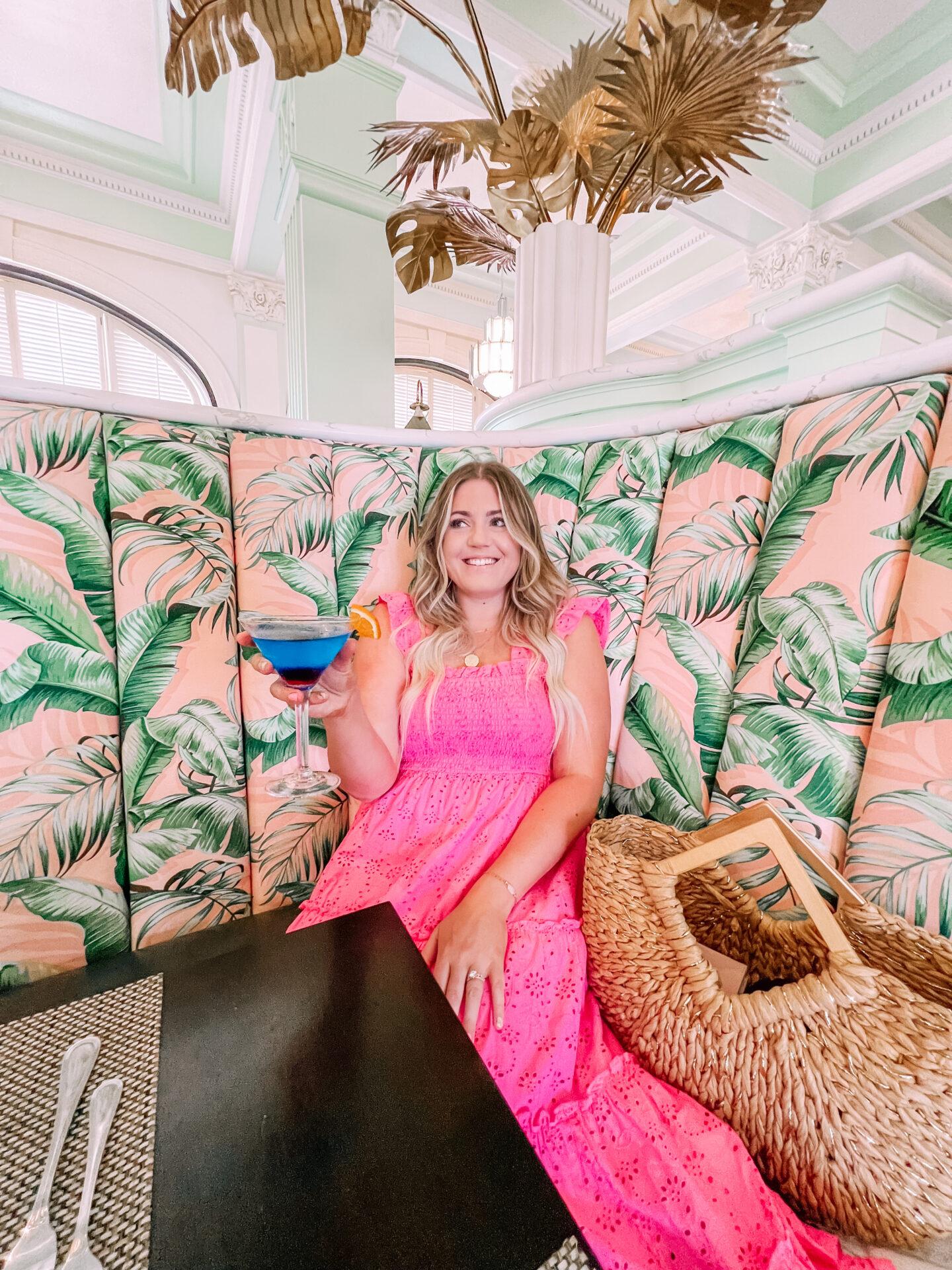 Lolo Kai
We went to Lolo Kai both mornings that we were there for acai bowls and smoothies. Not only was what we ordered delicious, but they have a fun tropical Hawaiian aesthetic inside too! They even set up a little photo opp with rattan chairs, statement wall, and neon sign!
The bowl I'm holding below is the Pitaya Bowl.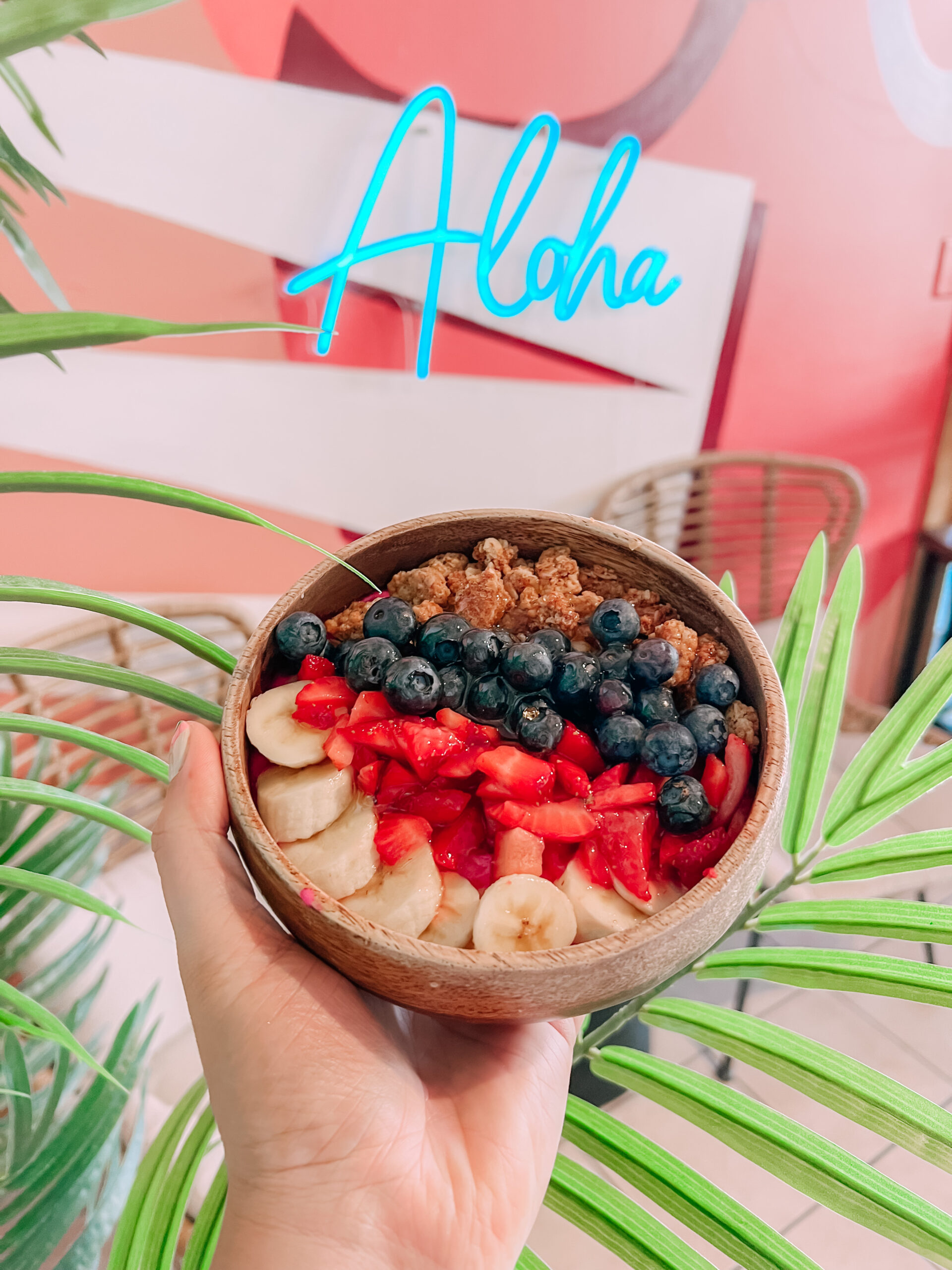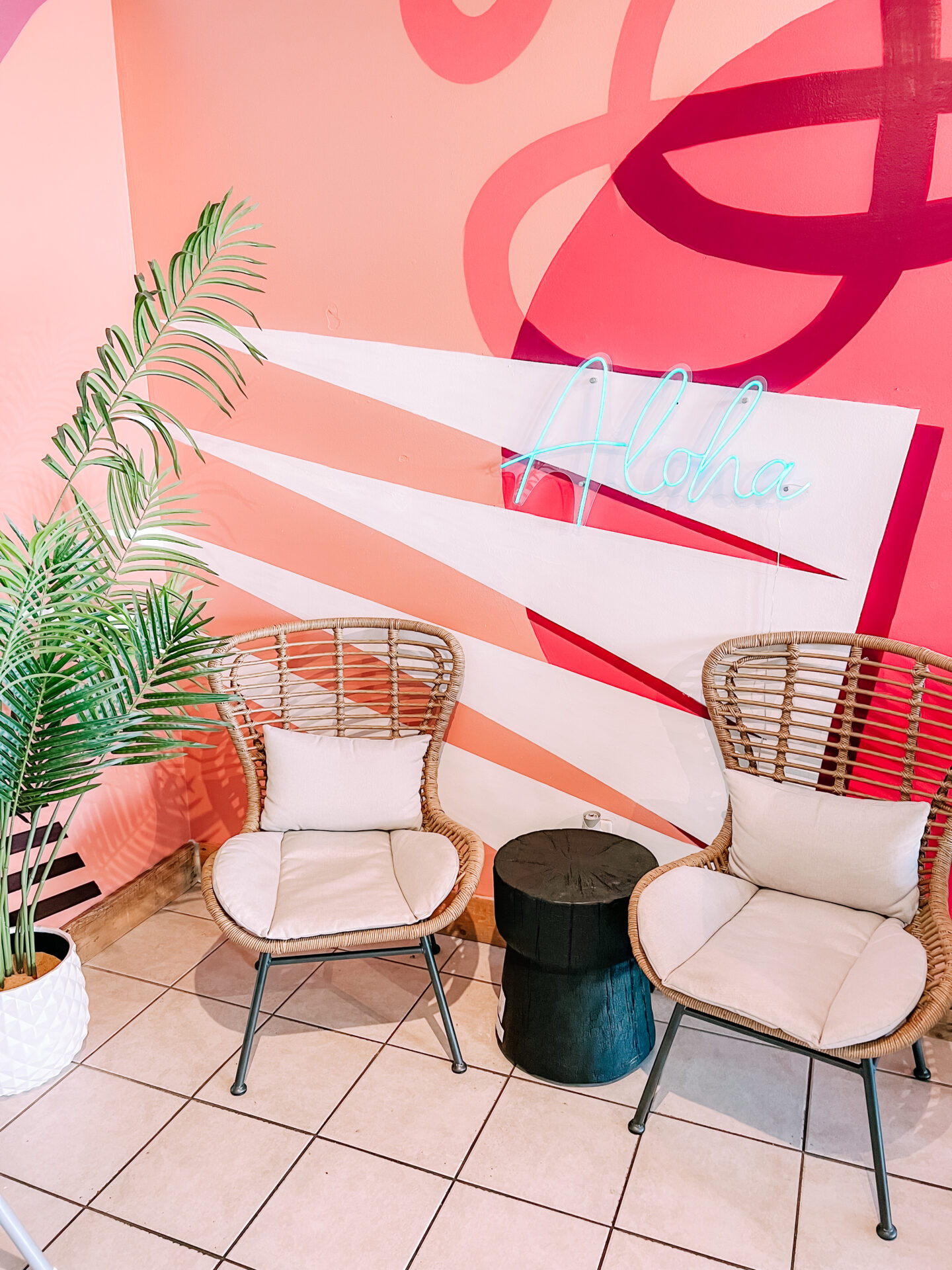 Vida Agave
Don't judge me… but the main reason I wanted to go to Vida Agave for dinner was for this drink 😂 It's a margarita with a mini bottle of champagne in it!
This brand new Galveston Mexican bar opened in May 2022 and has an extensive Tequila & Mezcal selection featuring craft cocktails from both spirits, as well as delicious tacos and Mexican dishes.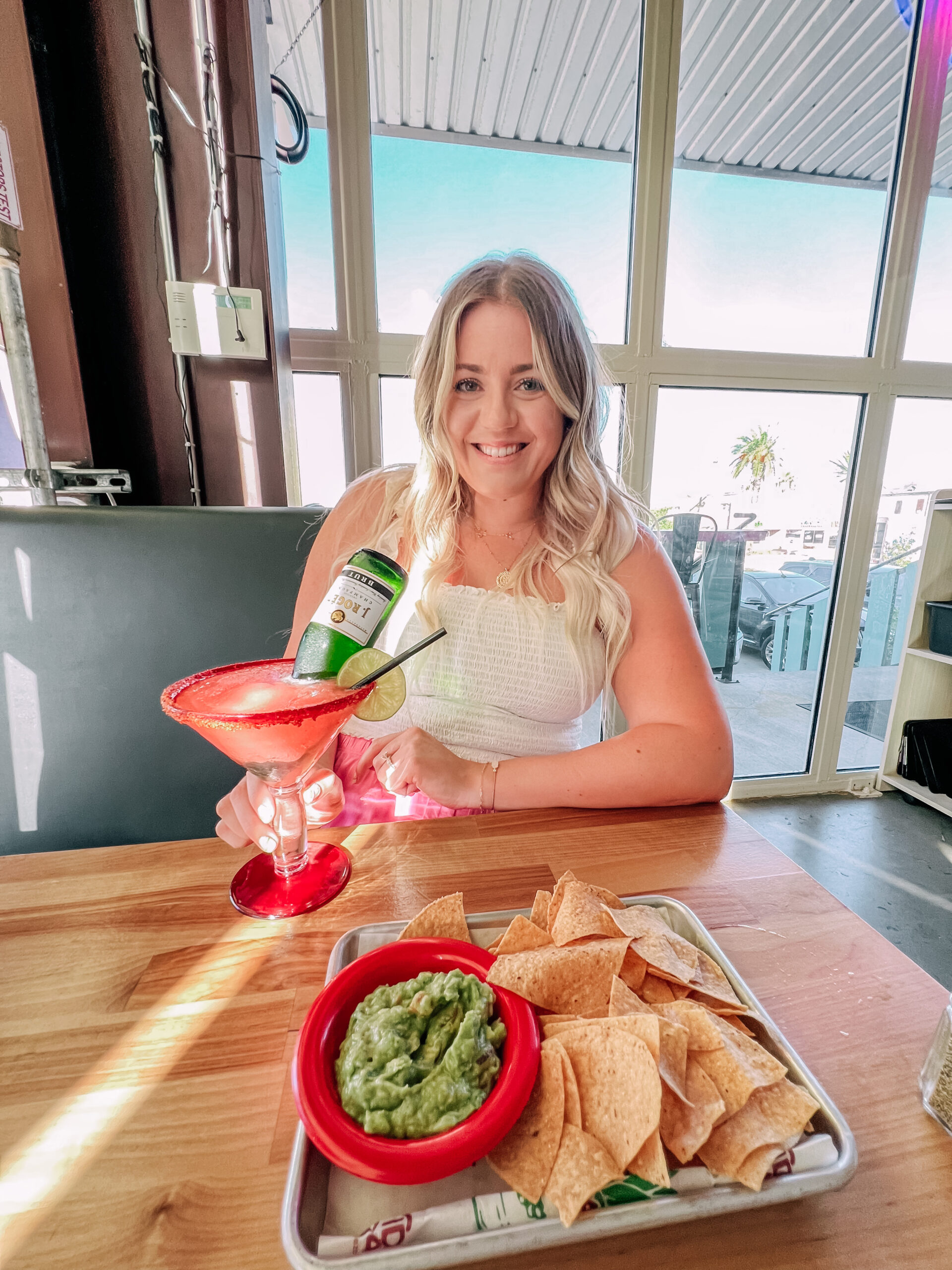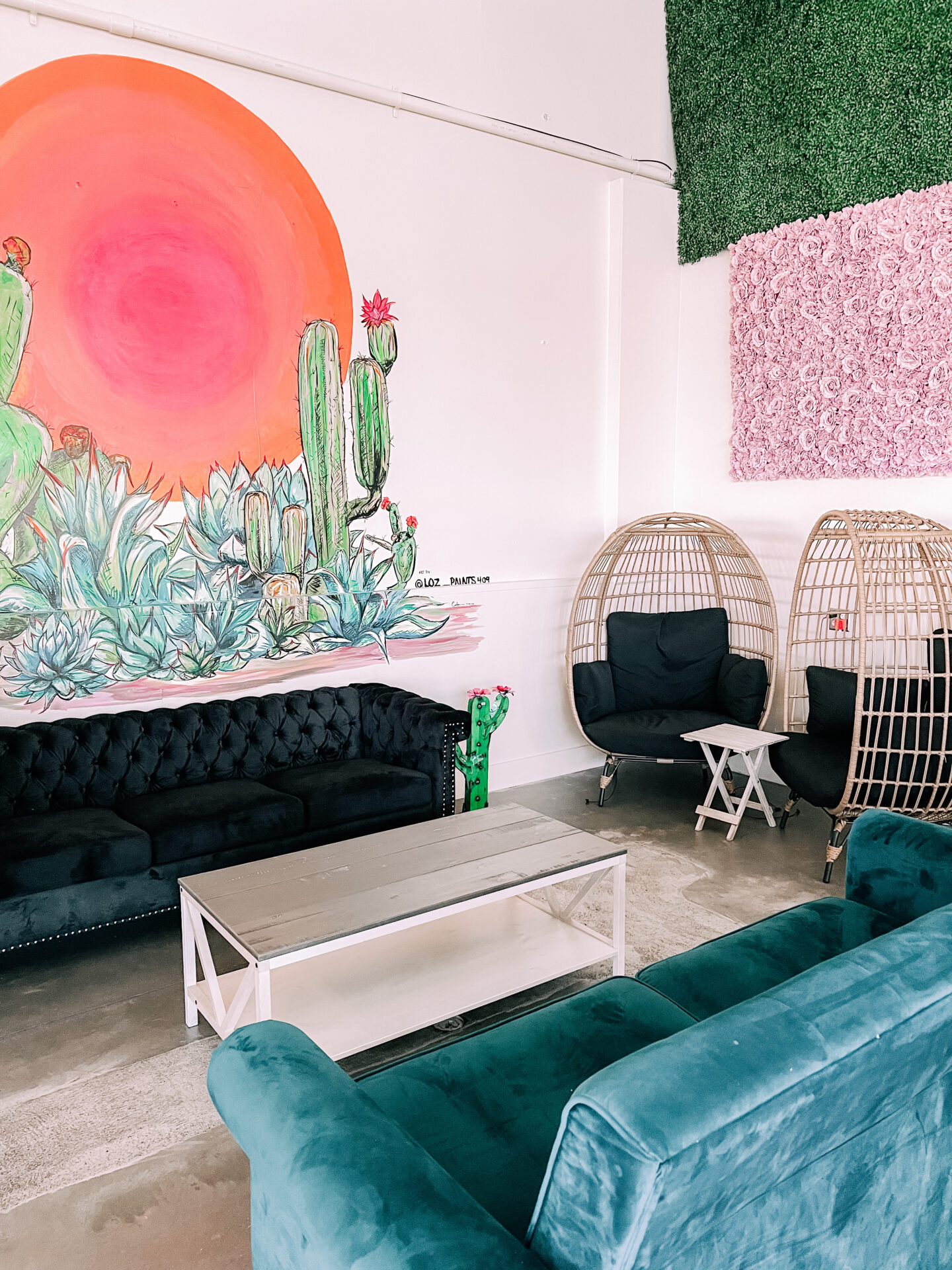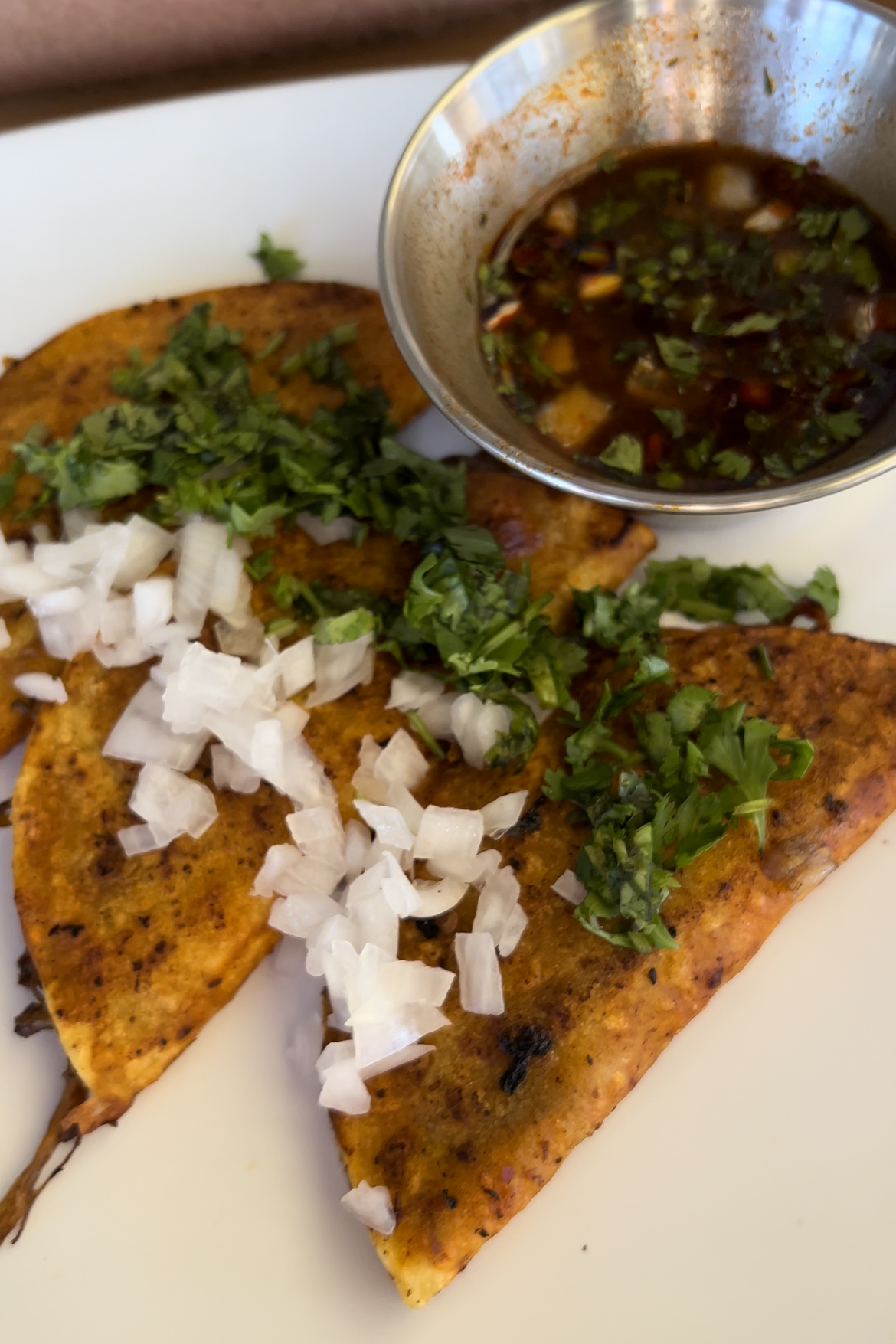 Red Light Coffee Roasters
We stopped by this coffee shop for an afternoon pick-me-up and our drinks were so good! I didn't snap any photos of the inside, but the aesthetic is on point! There's also a super colorful Instagrammable seating area outside (pictured below)!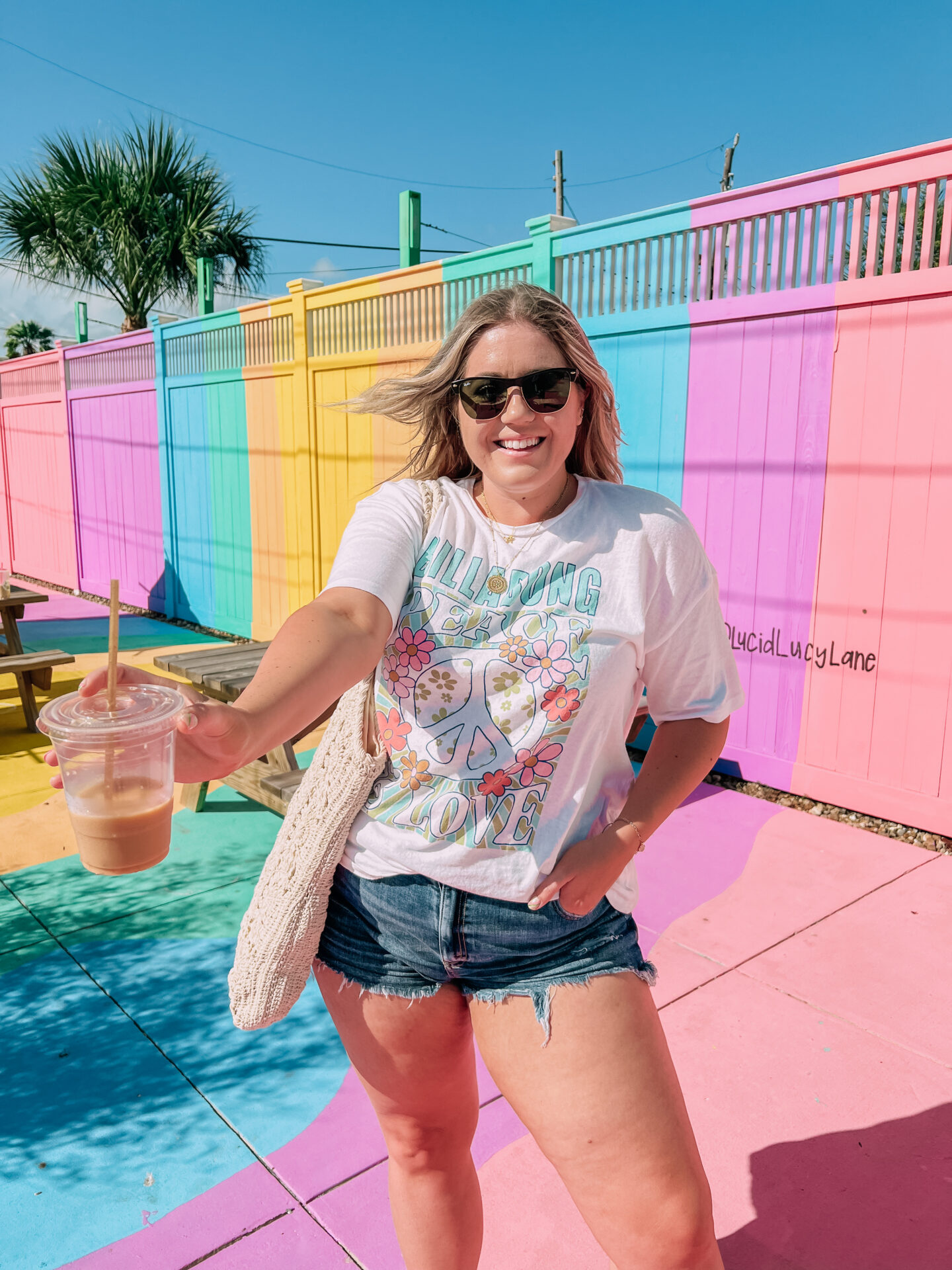 Mama Teresa's Flying Pizza
The first night we were in Galveston, we decided to get some Italian food since Colton had been craving it, haha. There were a few different Italian restaurants in the area, but we decided on Mama Teresa's Flying Pizza because it was walking distance from where we were staying at The Oleander, and the other restaurants looked a little too fancy for us 😂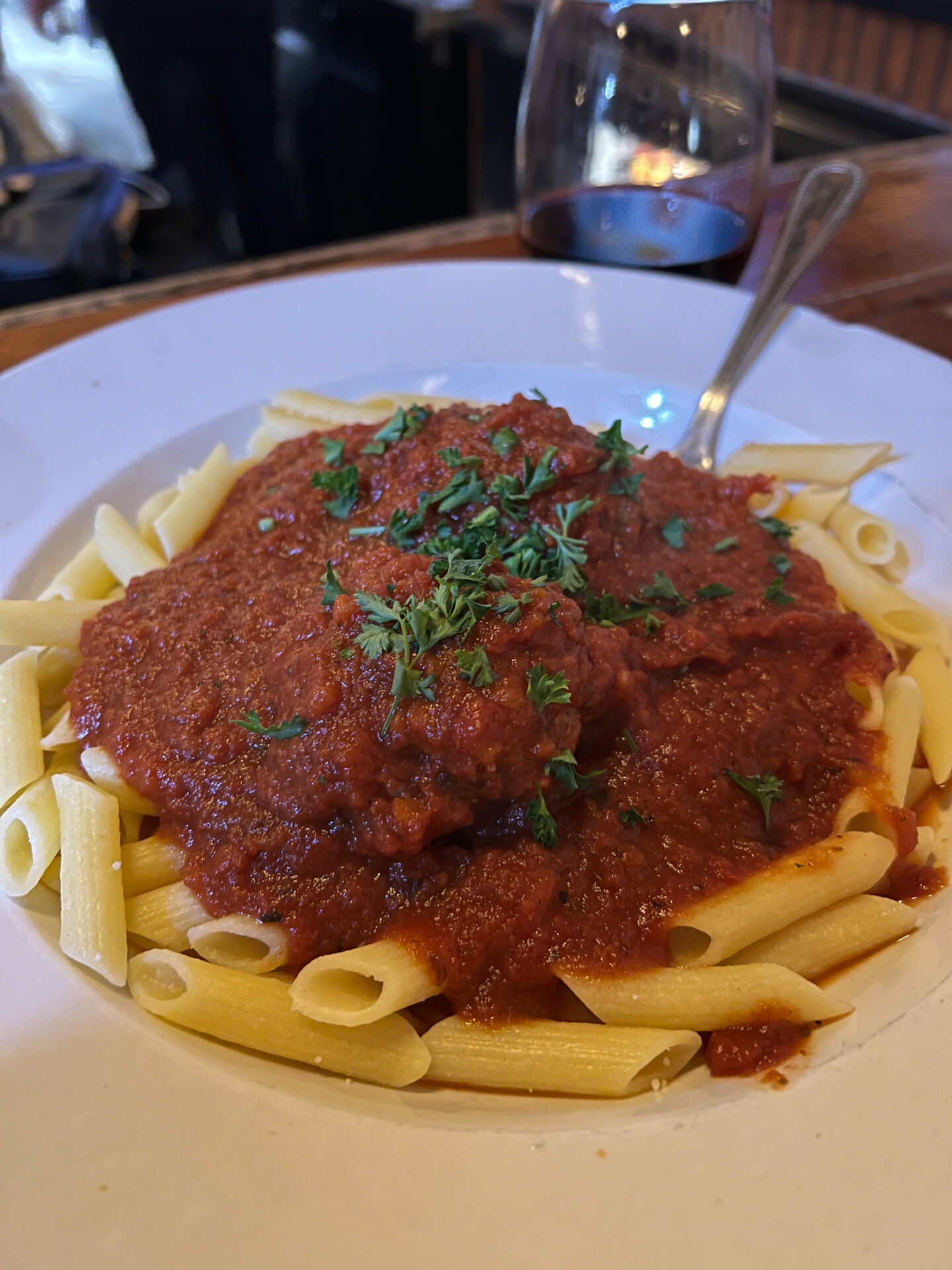 Overall, if you live in Texas and are looking for a fun & family friendly beach escape, there are plenty of things to do in Galveston! We loved that it was only 4.5 hours from Dallas rather than 7+ hours.
Save this post to Pinterest for reference later on, and let me know if you end up visiting Galveston, Texas!
You can also check out my Instagrammable Places in Austin & Dallas blog posts!